You've been on a couple of traditional drinks and dinner dates, things are going well and it's time to step things up a little and show your date you've still got some tricks up your sleeve. Luckily there are plenty of things to do in and around Perth that will make your date think you're oh-so-creative and clever and not at all like their boring ex who just wanted to watch Netflix all the time.
Here are some of the best dates in Perth that aren't dinner and drinks.
Go For A Wet And Wild Thrill Ride
A shared thrill is a surefire way to get closer, and this heart-racing ocean adventure is guaranteed to move you onto the hand-squeezing stage of your relationship. Plus, anything that gets you wet instantly makes it hot, right? You and your latest love potential can slide aboard a jet boat for $49 each and whip around Freo boat harbour for 20 minutes of fish tails, slide-outs and 270-degree spins at high speeds. You can dry off over a pizza and pint at Little Creatures afterwards. Then grab an ice cream and go for a stroll along Fremantle Esplanade. Hell, you can even top off the day with a cinematic ferris wheel smooch as the sun sets if you're really channelling those reality tv-worthy date vibes.
Take A Spanish Cooking Class
We will now be taking all first dates at this Spanish cooking class because if they can't handle the heat in the kitchen and are not into eating endless tapas, what are we even doing here? It also happens to be byo, so at least your date can redeem themselves with a good tempranillo if they fall short in the kitchen.
Get Loved Up At A Candlelight Concert
Add candles to anything and it instantly feels romantic. So it should come as no surprise at all that when you pair hundreds of flickering candles and a live orchestra, something pretty damn magical happens: suddenly the urge to blurt out your first 'i love you' goes waaaayyyy up. Fever is known for throwing the dreamiest Candlelight Concerts in Perth, with a string of different musical-themed nights. From Queen to Coldplay, Amy Winehouse to Fleetwood Mac—you're bound to find something that'll make your partner feel super special.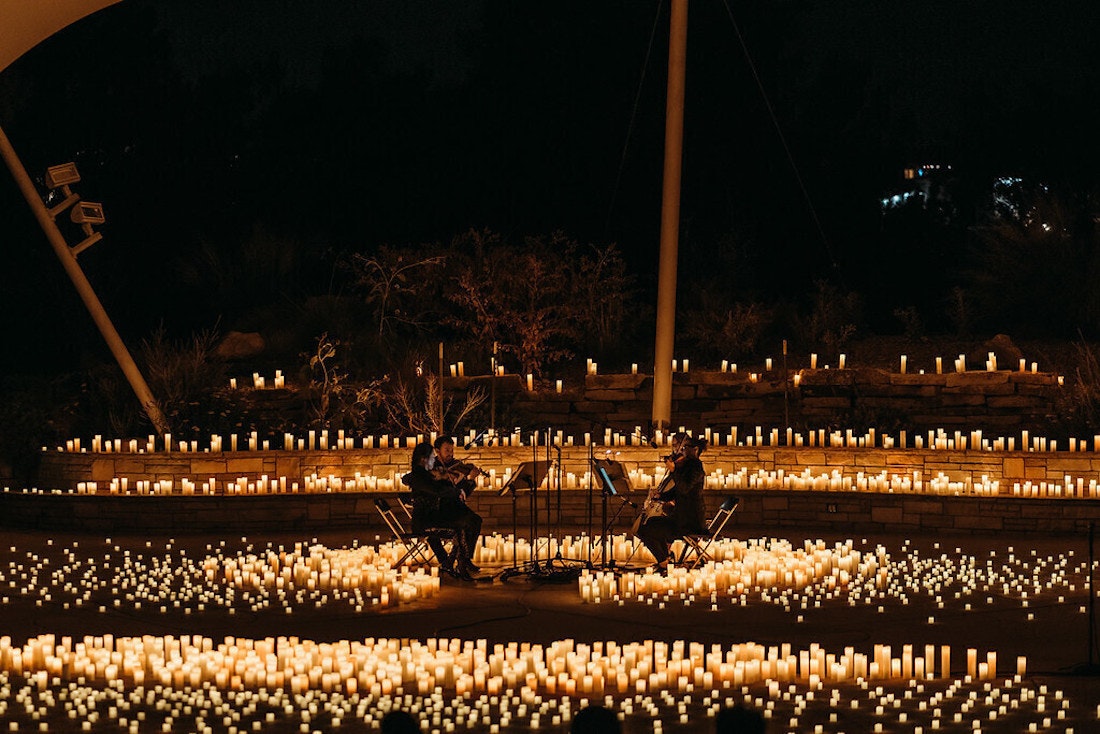 Throw Some Axes
There's something kinda nice about slipping in subtle reminders to your latest Hinge date that you are in fact an axe-wielding badass that definitely should not be messed with. Good thing Perth has whole venues dedicated to recreational axe throwing these days. For a bit of fun and some friendly competition, try Lumberpunks in East Perth or Maniax in Northbridge. Go on enough dates and you might just discover a new skill.
Ghost Them (The Movie, That Is)
We can write off a The-Notebook-Style kiss in the rain because it's summer here in Australia, and we can also write off a Dirty-Dancing-Esque lift because we aren't dating Patrick Swayze. But we WILL NOT write off a Ghost-Style sensual pottery venture. Not Yet Perfect Pottery Studio in Applecross runs regular wheel throwing and wine classes that are definitely worth a crack (pun intended) for your next date night. Afterwards, you can head to The Rowing Pavilion or the Raffles Hotel for riverside bevs and bites.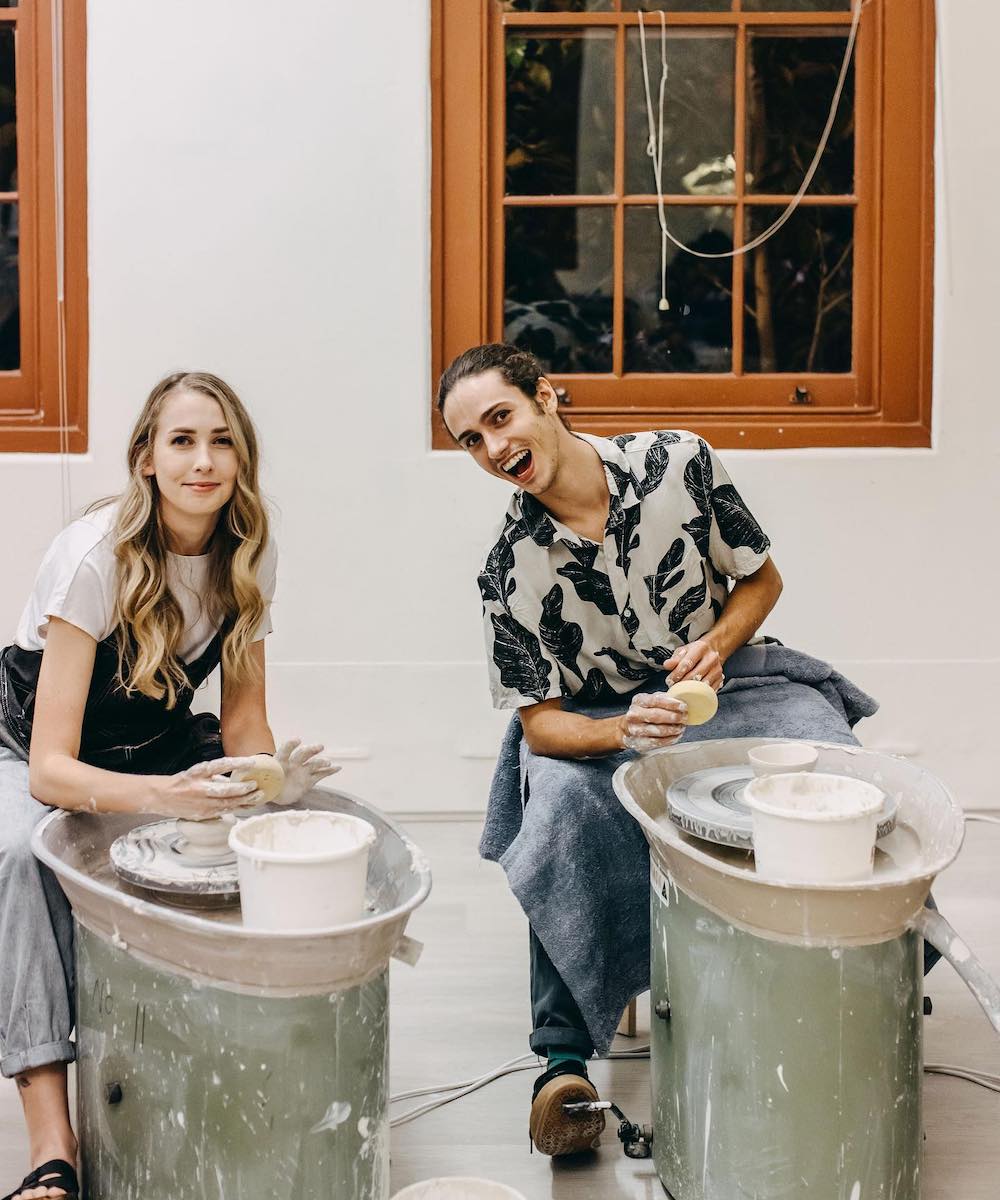 Stroll Through Perth's Galleries
Whether you're into art or not, there's something pretty romantic about strolling through gallery exhibitions and soaking up the cultural sights with someone. Plus, they also provide plenty of great conversation starters along the way. The Art Gallery of WA has some awesome new exhibitions and a rooftop bar with epic views over the city. There's also the nearby Perth Institute of Contemporary Art, which can also be paired with a glass of wine and nibbles at Picabar.
Go On A Mystery Picnic Hunt
While a park picnic with your partner always hits the spot, why not add a little adventure into the equation? Mystery picnics with Amazing Co reimagine a classic date activity. If you both love a bit of puzzle-solving and some healthy teamwork, this experience is for you. You'll be sent a series of riddles and clues to solve, each of which will send you to a different location to pick up a stunning picnic spread of artisanal products. Romantic AND entertaining. Just select your location, tailor your picnic to your dietary requirements, and you're all done. Read more about this prime date idea right here.
Head To Gin School
The Republic of Fremantle has a gin school, where you can distil your very own yummy gin. The 2.5-hour session will teach you all about the history of distilling before getting hands-on as you craft your very own bottle (which yes, you get to take home), from selecting your botanicals and building the perfect recipe to distilling it in their one-of-kind copper stills. Oh and don't worry, you'll get a gin and tonic on arrival with more drinks available for purchase at the bar if you're feeling thirsty.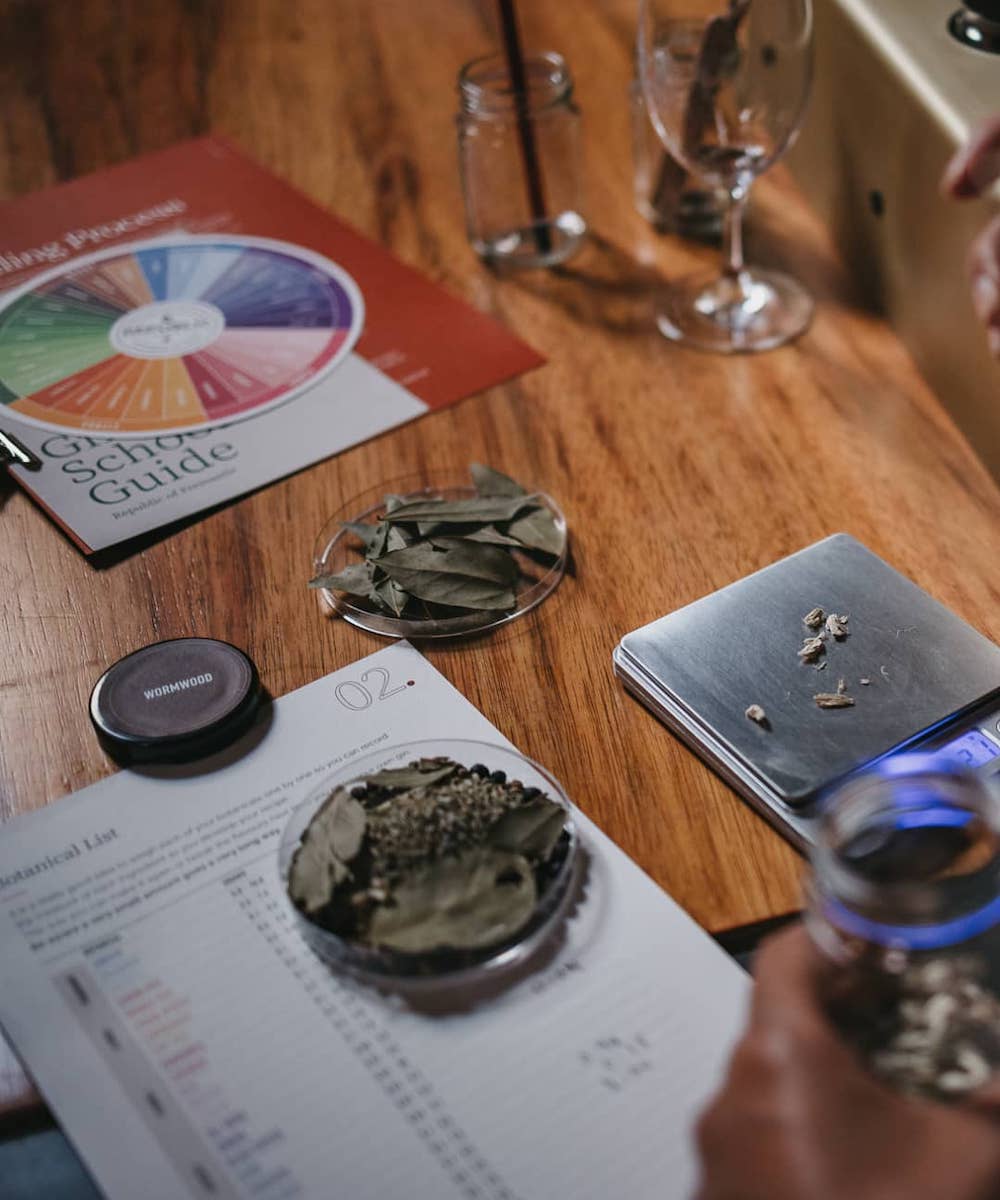 Get Jazzy With It
For a rainy date night that you don't just want to spend in: go straight to the Jazz Cellar. Park up with a pizza, BYO vino and then dance your absolute heart out to the most intimate, lively jazz you'll experience in Perth. Or, why not stop by the Ellington Jazz Club or Pooles Temple for something a little more sultry? They're both open 'til the early morning, so you could hit them all in one night. And if you're down Freo way, hit up the Duke of George.
Indulge In A Boujee Staycay
If things are getting serious a luxe little staycay at one of Perth's best hotels is the perfect way to max out on those honeymoon phase vibes. From boutique beauties such as the Hougoumont Hotel in Fremantle, the unmatched heritage charm, and sophistication of the COMO The Treasury or the uber-trendy Alex Hotel, there's no denying Perth has an irresistible selection on offer.
Go For A Hike
For those who have half a day and don't mind going on a little mission, Serpentine Falls is less than an hour east of Perth and a pretty beautiful way to spend a day getting to know someone. Bring some snacks and a pair of runners (and a pair of bathers if you're keen for a quick dip) and hike one of the three trails. We recommend the Kitty Gorge Walk as it only takes a few hours to do the return trip, which means you should still have enough time to grab a post-hike bevvie at Millbrook Winery if you want to keep the date going a little longer. There's also all of these top Perth hikes to try too.
Head To Rottnest
If you really want to impress the pants off your date, head straight to Rottnest Island for the day. Hire a couple of bikes (or take your own) and ride around the island, where you can tick off these top things to do on Rottnest. When you've had enough adventuring, head to the pub and grab a drink and a feed before jumping on the ferry to come home.
Throw A Few Darts And Sip Cocktails
Perth is home to the first Aussie outlet of the popular UK social dart experience, Flight Club. Inside this two-storey bar, which has a fun 1800s British fairground aesthetic (think vintage wallpaper, retro amusement park lighting and art pieces curated from UK flea markets), you can have a go at playing darts—a seriously underrated pub activity. At the bar, they sling some fun remixes on classic cocktails like espresso martinis, old fashions and more. Back it all up with a DJ spinning party tunes all night, and you're in for a damn good night.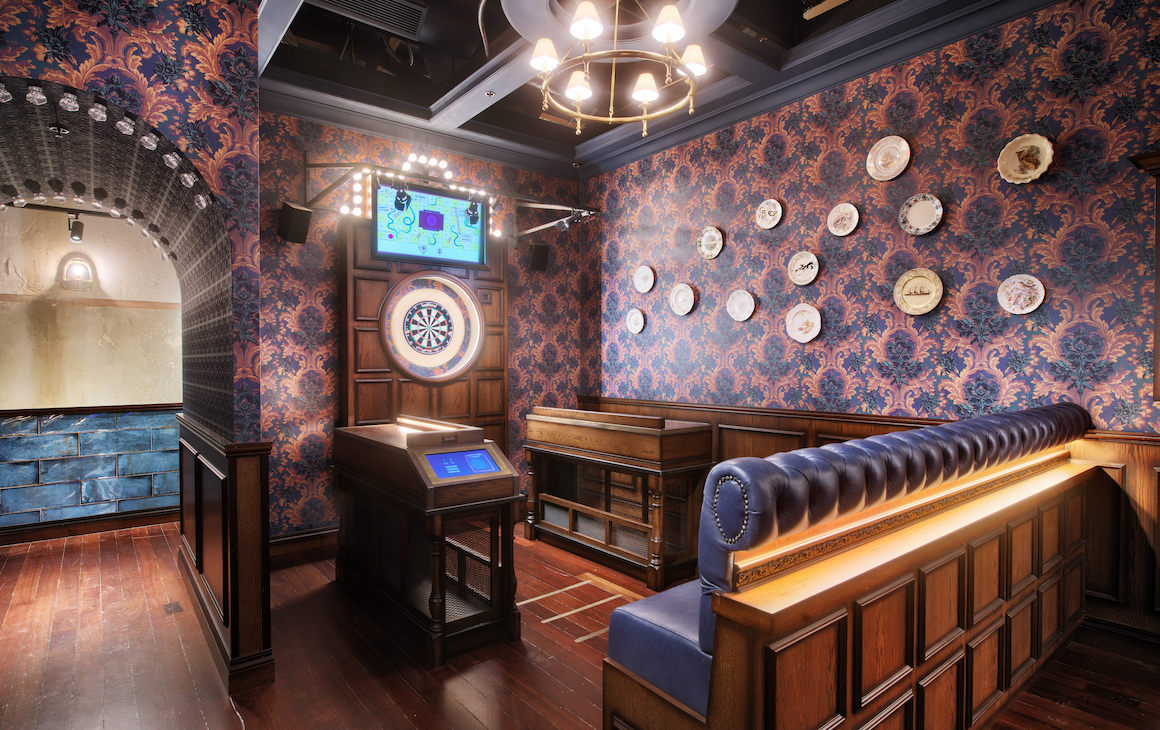 Check Out The Swan Valley
While drinking wine might not sound like a groundbreaking date idea, we reckon it counts if you head to the Swan Valley and make a day of it. If no one is willing to be designated driver, jump on the train with your bikes and check out the Swan Valley Heritage Cycle Trail. There are three routes ranging from four to 32 kilometres and you can go as quick or as slow as you like, but be sure to stop and enjoy some wine and local produce along the way. While you're out there, you should definitely check out our favourite Swan Valley Wineries and stop for lunch at one of these Swan Valley Restaurants.
Take A Chilled Sunday Drive
Pack a picnic, download a couple of playlists and set off on an adventure. Whether you drive up the coast or head to the hills, you'll have plenty of time for road trip sing-a-longs and endless chats—after all, it's better you find out sooner rather than later if your road trip music taste doesn't align, right? If you're not sure where to go, check out our fave scenic drives in WA.
Mix Up Your Mini Golf
It looks like regular mini-golf just won't cut it these days, with Glowing Rooms' out-of-this-world mini-golf course, designed by two German artists using glow in the dark paint and 3D special effects. And then there's Holey Moley, with its fabulous novelty courses and super fun cocktails making for plenty of playful date energy. Go on and get competitive—loser buys the next round of drinks.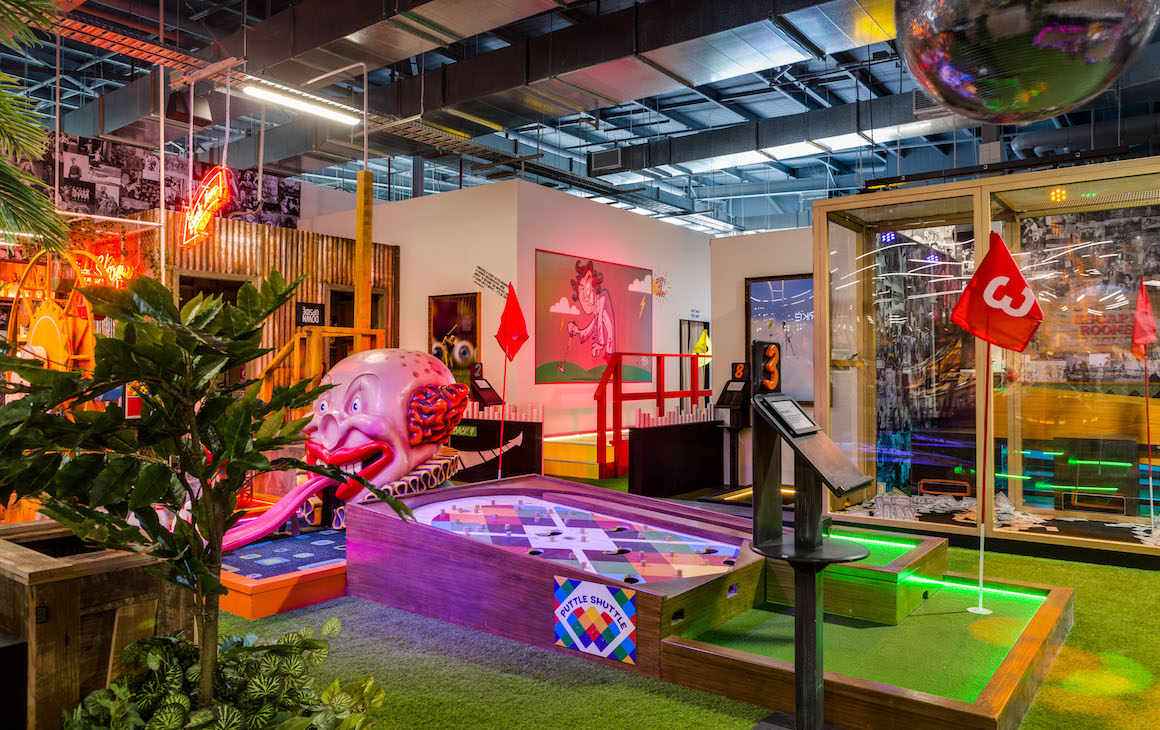 Hit The Ice And Cosy Up
It may be hot out, but there is a way to escape it all. Just throw on a beanie and prepare to cosy up at one of Perth's top ice skating rinks. We suggest hitting the Sunday social session because who can go past those disco lights and poppy DJ mixes—it's just screaming out for some cute hand-holding. If it all gets too much you can always grab some hot chocolates and cosy up on the sidelines. As to which rink to hit, head to Cockburn Ice Arena—there's a rinkside bar attached so you can enjoy a well-earned post-skate beverage.
Stall-Hop Through Perth's Best Markets
If you prefer to bond over the one true love language (food), you can't beat a day wandering around one of Perth's best markets, tasting your way from stall to stall. Come armed with an empty stomach and set out on your own special foodie adventure. Sharing is 100% encouraged.
Go For Dinner And A Show
The Rechabite has something cool on in its heritage theatre space almost every weekend, from burlesque and cabaret, live music, comedy, circus acts and more. We like to think of it as an off-season Fringe substitute, which makes sense considering Marcus Canning, the founder behind Fringe World Perth, Rooftop Movies and The Bakery is behind the space. Grab tickets to a show, back it up with some dumplings and yummy Asian-inspired share plates at Double Rainbow then zip on up to Hello Rooftop Bar for some sky high cocktails and your date will be well and truly impressed.
Let Your Tastebuds Take Flight
Take a seat in the stunning digs at Republic Of Fremantle's bar and distillery and sample all their award-winning sips for only $25. Your flight comes complete with their signature vodka, full-bodied gin and aromatic gin along with a selection of sodas, tonics and seasonal garnishes so you can keep it neat or mix it up however you like—just remember to order the flight before 7pm. If you're heading to the city instead, try Varnish on King's legendary whiskey and bacon flight. You get to try four styles of pork expertly paired with four types of whiskey, all for just $43. But if whiskey really isn't your thing, treat yourself to the rosè and bacon flight instead.
Hit The Drive-Ins
One of the best things you can do on your next date night is pack the car with some pillows and blankets and head straight for the nostalgic Galaxy Drive-In for an old-school movie you can watch from your car. On Tuesdays, it's only $22 per car, but if you can't make it during the week, catch a weekend movie.
Snuggle Up At The Moonlight Cinemas
Not vibing the drive-ins? Moonlight Cinema, hosted on the lawns of our iconic Kings Park, has a stellar lineup of flicks running all summer. Grab a picnic blanket and watch a movie with your cute date in this magical outdoor setting. Don't forget the "share" sized packet of Maltesers and a can of Aeroguard.
Get Crafty During A Paint And Sip
Whether you're artistically blessed or struggle with basic stick figures, a good old paint and sip class is always a good time. Aided of course by a glass of vino in hand, these art classes include all the equipment you need and a qualified artist as your instructor. So all you really have to worry about is looking cute and turning up on time. Scope out Perth's best paint and sip classes and get booking.
Combine Retro Games with Half Price Wings
We reckon dates should be fun, so where else than Palace Arcade—Perth's one-stop shop for all things retro game related. Challenge your date to a play-off and head down for their Wednesday Super Sessions at any of their locations (in Fremantle, Northbridge and Vic Park). Think half-price wings (drool) and free games all night when you spend $20 at the bar. Don't forget about their MASSIVE pizza slices, which are too darn good to pass on.
Strike It Big At 10 Pin Bowling
If you're keen to break the ice asap, challenge your date to a game of 10-pin bowling at one of Perth's best bowling alleys. Our faves have to be Rosemount Bowl for its retro vibes and proximity to the Rosemount Hotel for post-bowl drinks, and Strike for its fun atmosphere and top food and drinks.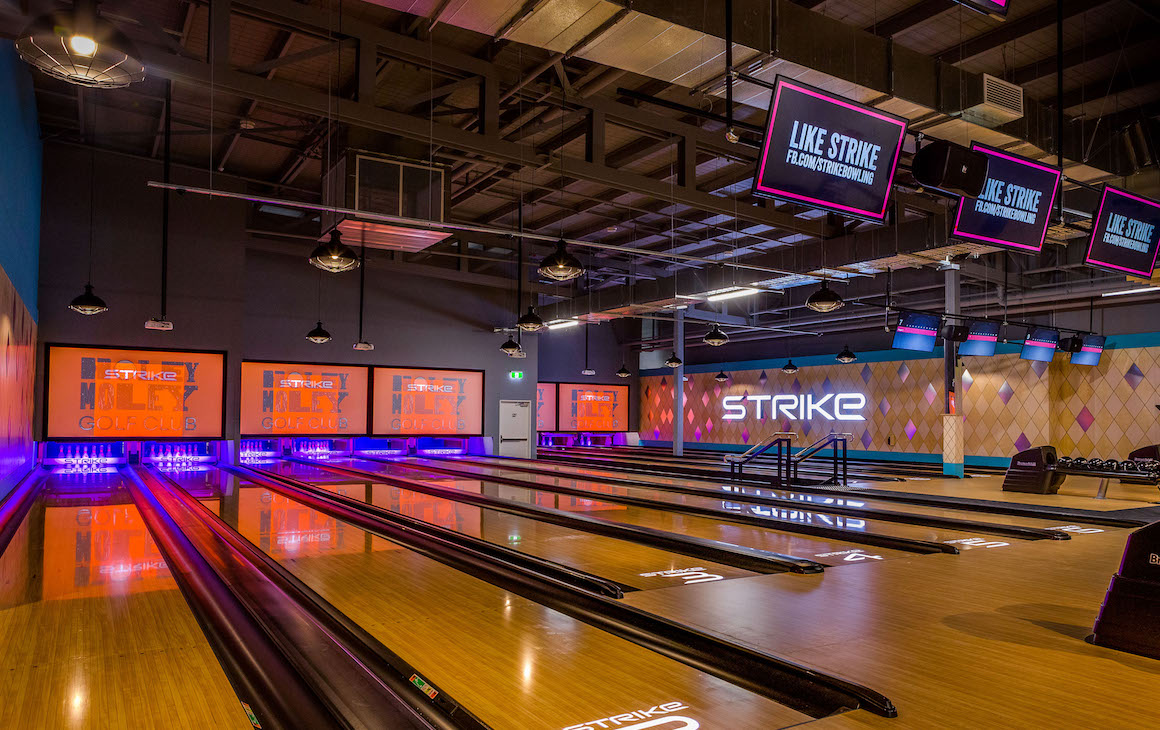 Have A Laugh
Let some of Australia's funniest stand-up comedians keep you entertained at the iconic Comedy Lounge, or check out The Brisbane Hotel's Oasis Comedy Club, jam-packed with talented jokers for a night to remember. Grab a drink and settle in for an evening of laughs. After all, you wanna know you've got the same sense of humour before progressing much further.
If you'd prefer to keep it traditional, you can always work your way through Perth's best restaurants.
Image credit: Supplied, Candlelight Concert, Not Yet Perfect Pottery Studio, Flight Club, Holey Moley, Strike
Editor's note: Urban List editors independently select and write about stuff we love and think you'll like too. Urban List has affiliate partnerships, so we get revenue from your purchase.