There have been very few things as difficult as narrowing down a list of the best bars in Perth, but we're giving it a go. We've spent many a night trailing around our city, sampling one too many drinks and bar hopping around all in the name of narrowing down this list.
From artisanal cocktail bars that never go out of style, secret underground locations that you have to work for or just seriously good wine bars that provide glass upon glass of mouthwatering vino, we've scouted a huge range to choose from.
Here are some of the best bars in Perth to check out.
Foxtrot Unicorn
Perth
A relative newbie, especially considering the down-time thanks to COVID-19, some might think it's too early to put Foxtrot Unicorn on a list of Perth's best bars, but we disagree. With some of the best bartenders in Australia, these guys are shaking the very best cocktails with moody vibes and cheesy jaffles to boot. What's not to love?
The Royal Hotel
Perth
The Royal Hotel re-opened last year and the people of Perth have been flocking there ever since... until that pesky old pandemic hit. The old school hotel vibes along with the drinks list and delicious pub fare make this a must-visit whenever you're in the city. If you feel like getting fancy after a drink at the pub, make your way to the tiny dining room fleur for a meal that will knock your socks off.
The Peach Pit
Scarborough
Who doesn't love a good Sunday sesh? And there's no place we'd rather be than The Peach Pit. The venue oozes a summery vibe with its beachfront views and lush greenery and the drinks menu is packed with heaps of options. We can never seem to go past a jug of the Seabreeze Spritz with watermelon, pampelle and bubbles, perfect for sharing. Best of all, you can get $25 off your bill just by nabbing yourself one of our very own Urban Feast cards—find out more and get yours here.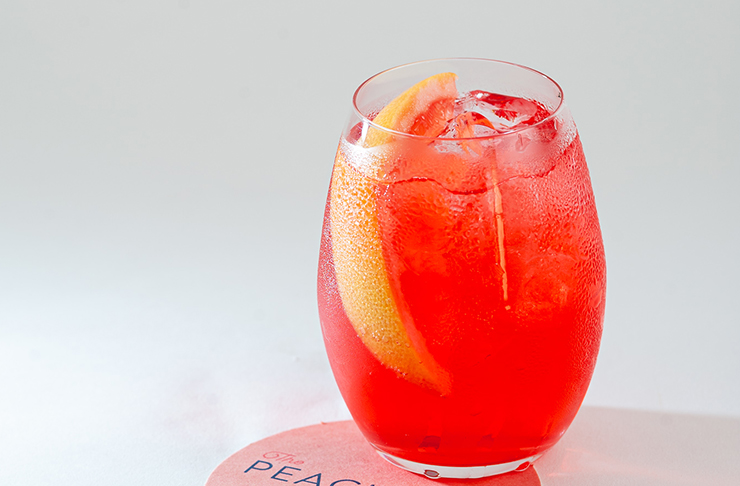 Long Chim
Perth
It's probably safe to say we've never seen a drinks menu this big. While the booze at Long Chim is more on the pricier side, we definitely recommend splashing some cash and getting a good bottle to share. The bartenders here have won awards and have a gift for finding something to suit any palate. While we don't mind a Stone and Wood on tap, it's the Mango Milk Negroni that has us running back for more.
Strange Company
Fremantle
There are so many different wines on offer at Strange Company, we still haven't managed to finish the list. This small bar is always packed, and with good reason. The staff are quirky, the food is excellent and the drinks are always flowing, making it the perfect bar if you ask us.
Mechanics Institute
Northbridge
Our top pick for combating a Sunday hangover? The Epic Bloody Mary's at Mechanics Institute. This spicy drink comes topped with a mini burger from Flipside burgers and, combined with the fresh air and open view from this awesome rooftop bar, will banish any hangover.
Tiny's Bar
Perth
If you're heading anywhere this weekend, make sure you pop into Tiny's for a cocktail or five. The menu is seasonal and the options are limitless. Our current favourite is the Sage Advice with Bati White rum, charred pineapple, sage, burnt butter and lime. In the mood for wine? Their collection holds around 300 or so different bottles, so take your pick.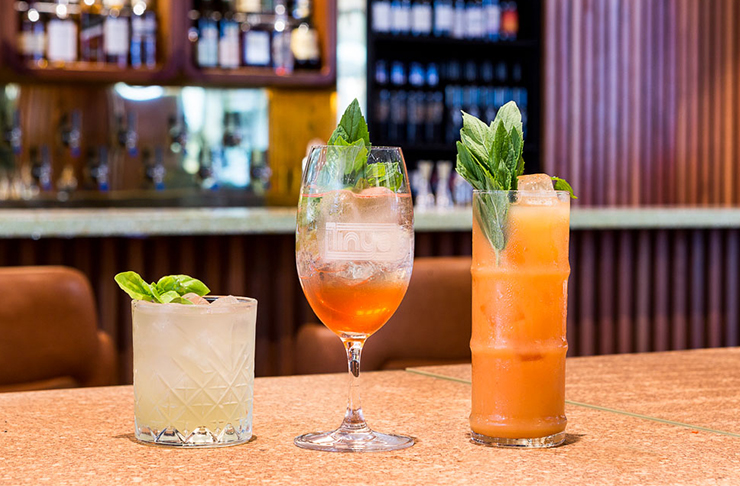 Rodney's Bait 'N' Tackle
Mosman Park
A guaranteed fun night out, Rodney's Bait 'N' Tackle is one we're constantly revisiting. This small bar is always pumping awesome tunes and serving up seriously good drinks. Most weekends you'll find a live band playing and a range of people looking to chat or rip it up on the dance floor. The beers on tap are what we travel to Rodney's for, they're always changing and never disappoint.
The Flour Factory
Perth
Half the fun of The Flour Factory is throwing down 10 bucks, spinning the gin wheel and having a delicious cocktail created for you. Safe to say, we've had one too many gin and tonics at this joint, but with the huge selection of gins on offer, you'd be silly not to. The bartenders are also some of the friendliest and are always keen for a chat, plus they love to experiment with the drinks menu.
Besk
West Leederville
Opening in 2019 and quickly becoming a crowd favourite, there's a lot to love about Besk. The urban fit-out, the delicious eats and of course, the ridiculous number of craft beers on offer. While you can just order from the bar, we quite like choosing a bottle of wine from the bottle shop inside for a bit of extra choice.
Wines Of While
Northbridge
Wines of While is loved by all who go there, and for good reason. With one of the best natural wine selections in Perth and pasta that will completely floor you—not to mention the sourdough—the window tables are one of the best spots in Perth to while away an afternoon.
The Standard
Northbridge
The bar that started our love affair with gin, The Standard is the place we'll visit week after week. The rooftop patio is secluded and gorgeous, perfect for date night or drinks with mates. We highly recommend trying the Yes Way Rosé, a blend of Tanqueray gin, watermelon, rosé, grapefruit sherbet, strawberry purée and lemon balm. Sounds decedent because it is, much like every other cocktail on the menu. Head on down and treat yourself.
Alfred's Pizzeria
Perth
If you're on the hunt for late-night pizza, drinks and rock 'n' roll, then look no further. Alfred's Pizzeria is tucked away in the heart of the CBD and provides the perfect combo of good food and drinks. The cocktail, wine and spirits list have enough to satisfy the whole crew, but it's the beer that has us coming back for more. Not your usual beer menu, the selection is loaded with variety. Much like their pizzas, which you can order by the slice.
Percy Flint
South Fremantle
For a range of excellent craft beer and killer cocktails, Percy Flint should be your go-to. It's no surprise that South Freo locals are obsessed; the venue is beautiful, the staff are welcoming and the espresso martini with spiced rum, caramel and toasted marshmallows is next-level good. The outdoor bar is draped in fairy lights and perfect in summer, and the indoor bar has a huge fireplace to keep everyone toasty in winter.
Feel like making the most of the easing travel restrictions? Here are the best places to visit in WA.
Image credit: Nancy Hanna, Elle Borgward, Emma Bryant and The Peach Pit