Oh how we love Freo. This historic port town exists within its own bohemian bubble and has a vibe as colourful and artsy as its interesting locals. With everything from refined small bars and classic pubs to iconic breweries and distilleries, Fremantle has something to please everyone.
So without further ado (and in no particular order), we present Fremantle's best bars to grab a drink in. And just in time for summer—aren't we good?!
Flight Club
Fremantle just scored a playful new bar in the massive space once home to the Newport Hotel. Combining electronic darts, ye old fairground aesthetic, cocktails and bites, Flight Club is much more than a regular drinking hole. Challenge your date or mates to a night of darts and keep the food and drinks coming straight to you. With a bunch of different games to choose from, you'll be here all night.
Patio Bar
Fremantle
Opening up in the space once home to X-Wray Cafe, Patio Bar is the latest Freo hot spot for all your drinking adventures. Take a seat in the leafy courtyard, pick out a bottle of lofi vino from local winemakers like Chouette and LS Merchants and make a start on the small plates. The focaccia with whipped ricotta is a must.
Republic Of Fremantle
Republic of Fremantle is the new distillery sitting pretty alongside the heritage buildings on Pakenham street. While the moody interiors and high-end nibbles are hard to ignore, it's the drinks that steal the show—no surprise considering the effort that has gone into distilling the brand's award-winning gin and vodka from grape to glass. Head straight to the cocktail list—it's overflowing with modern creations, spiced up classics, and beautiful bottled concoctions.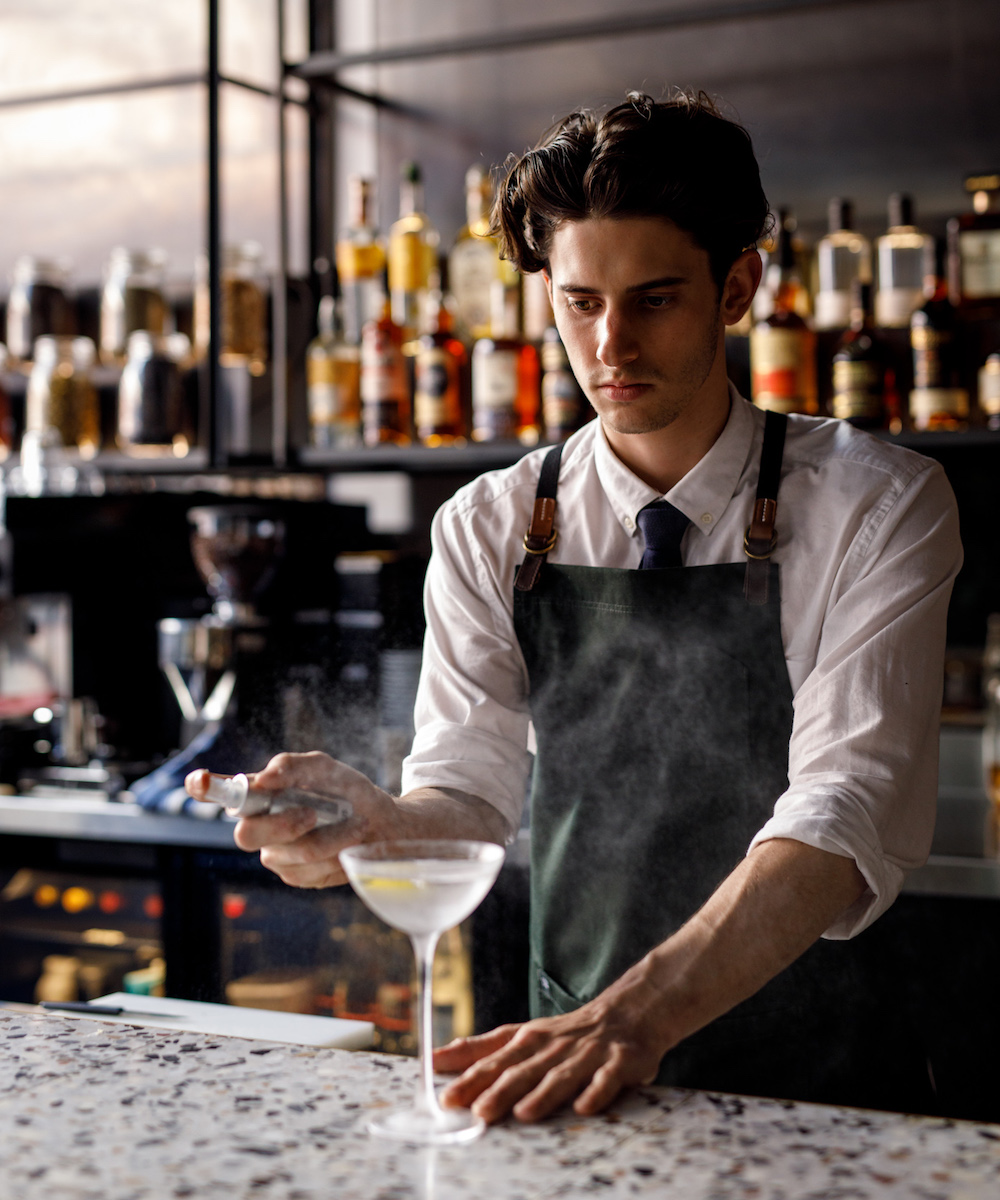 Strange Company
Strange Company opened back in 2015 and quickly established itself as one of Fremantle's best bars. The interior is an architectural dream—a glass-encased bamboo garden lines the bar area and the rest of the industrial space is littered with interesting design features—and the menu's not too bad either. Head here to sip on a Rum Side Car or familiarise yourself with their extensive wine list and tasty bites.
Nieuw Ruin
Brought to us by the talented team behind Foxtrot Unicorn, Nieuw Ruin is fast becoming Freo's fave wine bar thanks to its mammoth list of 250+ bottles on offer and ground-breaking food menu. The venue is set within an old heritage cottage with beautiful high ceilings and oodles of character, so you can choose to cosy up indoors or set up in the generous outdoor area for a boozy sundowner with a side of people watching. Wash your unique drops down with some bites from Head Chef Blaze Young and her all-female kitchen team and you'll quickly see what all the fuss is about.
Palace Arcade Fremantle
Palace Arcade's new Freo joint is slinging delicious New York-style pizzas bigger than your head, a fine-tuned drinks list overflowing with a rotating selection of crafty brews and boss-level cocktails, and more retro arcade games than you can poke a joystick at. There's even an apres ski lodge with a roaring fireplace and breezy rear courtyard for those much-needed beer breaks between games. Also hot tip: get down between 6pm and 9pm on Thursdays to make the most of half-price cocktails.
Ronnie Nights
From the same team behind Strange Company, Ronnie Nights has filled the small-bar-shaped-hole on the Cappuccino Strip in everyone's favourite port city. Delivering craft brews, top-notch boutique wines, epic cocktails and mouth-watering share plates to the good people of Freo, this is the kind of place you never want to leave.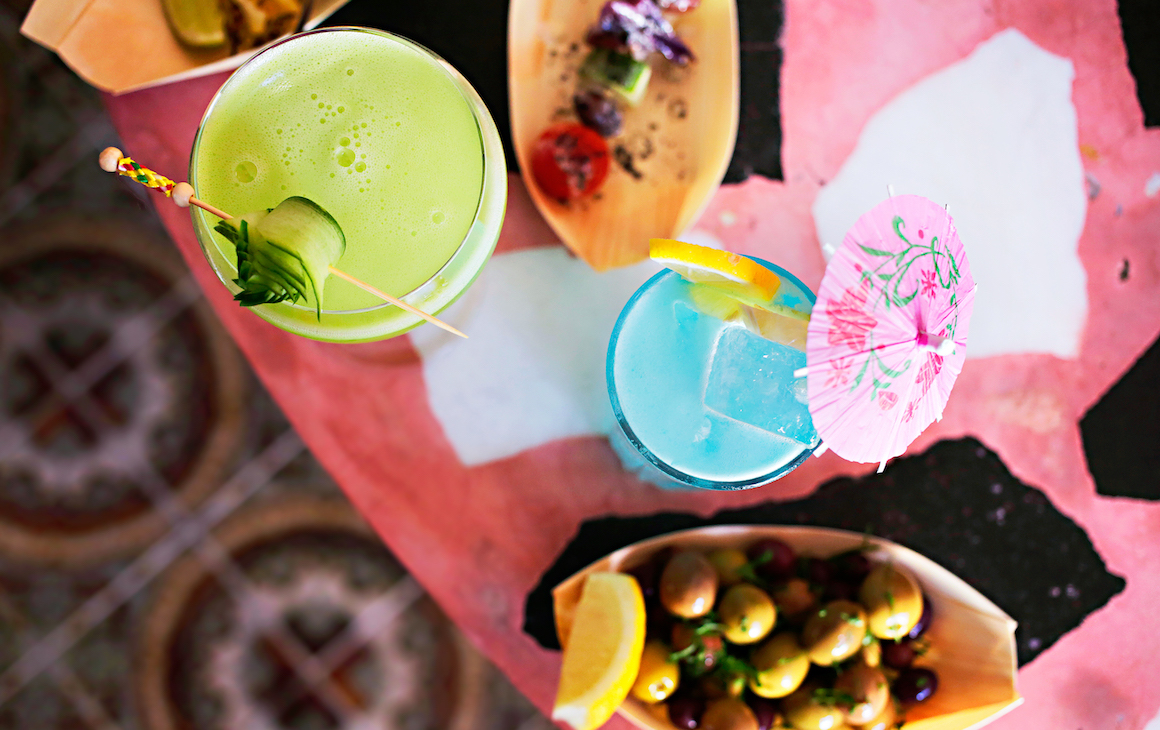 Jungle Bird
Jungle Bird in Fremantle is bringing plenty of laid back, beachy vibes to the west end. Open seven days a week, Jungle Bird offers up Caribbean delights like jerk chicken with Jamaican rice alongside boutique rums, whiskeys and dark spirits, as well as killer cocktails, craft beers and a few wines. Bring on the relaxed arvo drinks, this High Street bar slash cafe is just what the Freo doctor ordered.
Freo.Social
Freo.Social has taken over the old Drill Hall in Fremantle and brought some incredible bands, eats and brews to town. Otherside Brewing Co. is running the onsite brewery and there are four bars with over 50 taps chugging out the gold stuff. To keep the hunger pangs at bay, three food trucks will be at each gig serving the goods from rotating menus, so there'll always be something new to try.
The Old Synagogue
Home to not one, but four sensational venues, set across multiple stories, this stunning restored heritage site in (surprise, surprise) the old synagogue near Fremantle markets has plenty of top spots to pull in for a tipple or two. Our ideal night? Swing by The Arbor's rooftop for a casual drink, get some food in your stomach at Tonic & Ginger, then head downstairs to L'Chaim for an old school cocktail.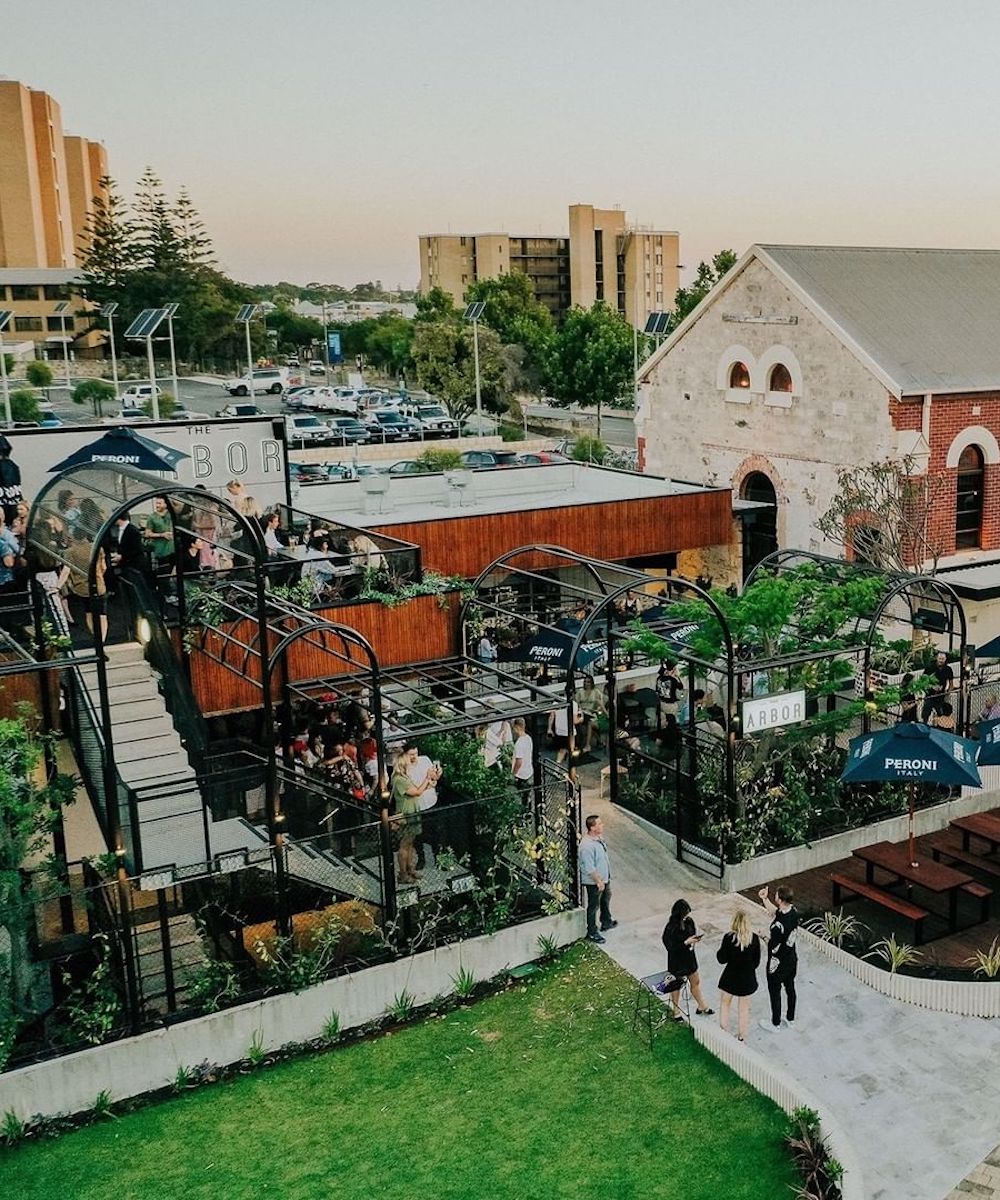 Little Creatures
Little Creatures exudes the hippy-tastic Freo vibe in spades. This epic waterside brewery, wine bar and restaurant is the perfect spot to knock back a pint amongst the vats of fermenting brews. A visit to Little Creatures never fails to make you fall in love with Freo all over again. Before you leave, head next door and upstairs to Harbourside for a sunset drink.
Who's Your Mumma
It can be easy to miss but once you're inside Who's Your Mumma, you'll love the polished concrete floors and rustic meets industrial vibe, complete with reclaimed timber and a mix of outdoor, bar and long bench seating. With a solid selection of wine, craft beers and an ever-changing cocktail list, it's perfect for a lazy after work drink or boozy night away from the more touristy crowds.
South Fremantle
Percy Flint
South Fremantle bar Percy Flint combines our two favourite things—booze and eats—and they do a mighty fine job of it. With loads of craft beers on tap, killer cocktails and loads of mop-your-plate-clean level share plates...which you really won't want to share at all.
Madalena's Bar
A bar on the coast sounds pretty good to us. Add in some share plates full of local seafood and a bit of live music and you've got us sold. No wonder Madelana's Bar made such an impression on South Terrace when it opened in 2018. The team here has a huge focus on sustainability and work closely with guys at Fins Seafood to make sure they're only dishing up the freshest local bites. Who doesn't like a side of sustainability with their seafood?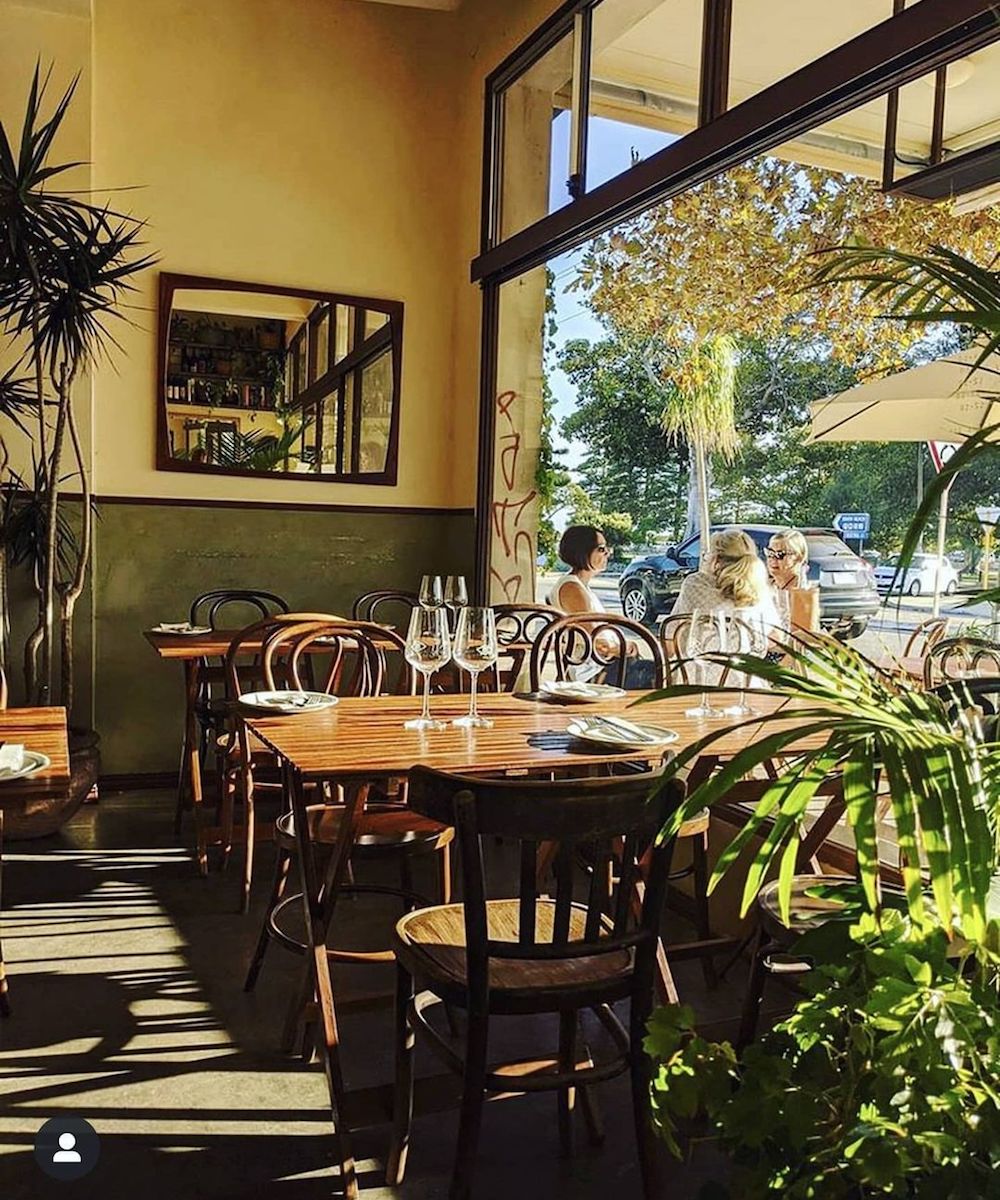 La Cabaña
La Cabaña opened with a bang earlier in 2020 with its delicious Mexican fare. Brought to you by the team behind Eat No Evil, this menu takes fresh Western Australian produce and injects it with the most authentic Mexican flavours. Add a margarita to start then finish with a shot of mezcal and you can't go wrong.
The Local Hotel
The Local Hotel is located in one of its oldest hotels, the old Seaview Hotel in South Freo. It's pub culture at its best with its relaxed atmosphere and the heritage-chic of the beautifully renovated 1897-built hotel. The drive through bottle shop area has been converted into bar space The Local Garage, which is host to guest food vans and pop ups.
Running With Thieves
Running With Thieves' warehouse-style brewery and distillery takes pride of place in the historic Sealanes site in South Freo, moments from the beach in true Freo style, so you can go from beach to pints in no time. Think beer paddles, gin flights and an extensive range of drinks to enjoy in-venue or at home for later. There's also plenty of foods you can eat with one hand, leaving one free for drinking. Sounds like we'll need it to be honest.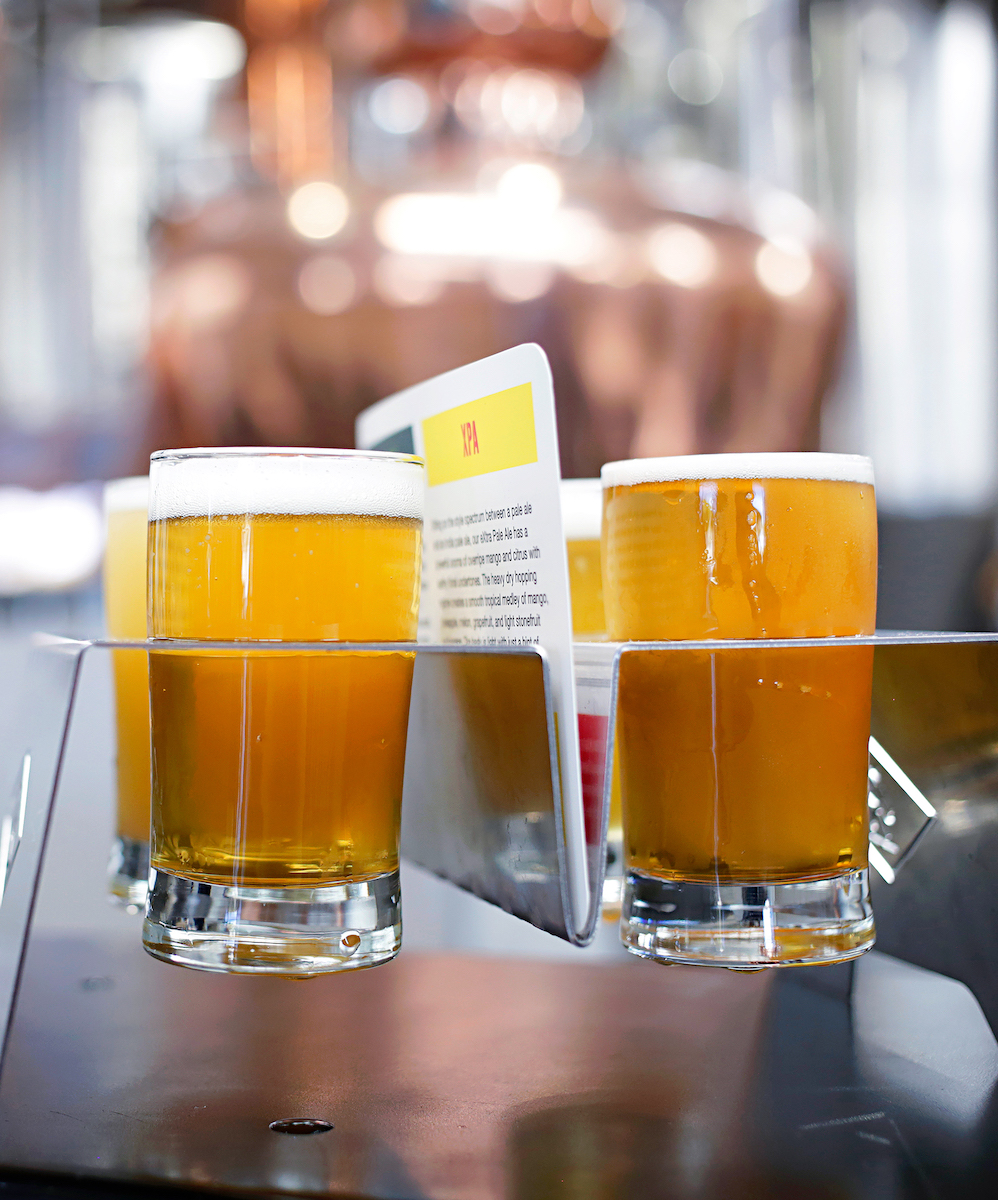 North Fremantle
Al Lupo
North Fremantle has just scored a cracking new neighbourhood bar from co-owners Greg Leaver (Strange Company, Ronnie Nights), Alex Brinis (MRKT Space) and Matt Power (MRKT Space) that's sure to be your new summer fave. With views over Leighton Beach, a stunning Italian menu and sleek lo-fi interiors, Al Lupo is the ideal spot for a post-swim vino and nibble.
Piggy Food Co
Once a pop-up taco joint, Piggy Food Co in North Freo has made the transition to small bar with plenty of craft beer on tap and a grilled cheese menu for when those munchies hit after the kitchen closes at 9pm.
Mrs Brown Bar
Good ol' Mrs Brown Bar is a local wine bar fit for a badass queen. This cosy and unpretentious watering hole is perf' for low-key alcohol-fuelled hangs. Cosy up by the fire with a goblet of wine or soak up some rays in their sunny courtyard. Cheese platters or burgers from Flipside next door are the hit-the-spot accoutrements to your tipple time.
Mojos
One of Fremantle's oldest and best bars, praise the music gods at late night destination Mojos, where Freo's live music magic happens. Hip-hop, open mic, rock, reggae…they all share the stage at this much-loved Fremantle institution. Its flamboyant exterior is a sign of the party atmosphere contained within—and cheap drinks seal the deal.
East Fremantle
Jetty Bar And Eats
Aptly named Jetty Bar And Eats, this unassuming "shack on the water" from Miles Hull (Little Creatures, Alex Hotel, Quarter Acre) is easy to miss but step inside and you'll be rewarded with stunning waterfront vibes, cool decor, approachable wines and some very attractive cocktails. Meanwhile, in the kitchen, Chef Marcello Segalin is whipping up the most delicious range of Mediterranean-inspired share plates—paying respect to the migrants that disembarked ships just around the corner throughout the 50s and 60s. Trust us, this is the place to be come aperitivo hour.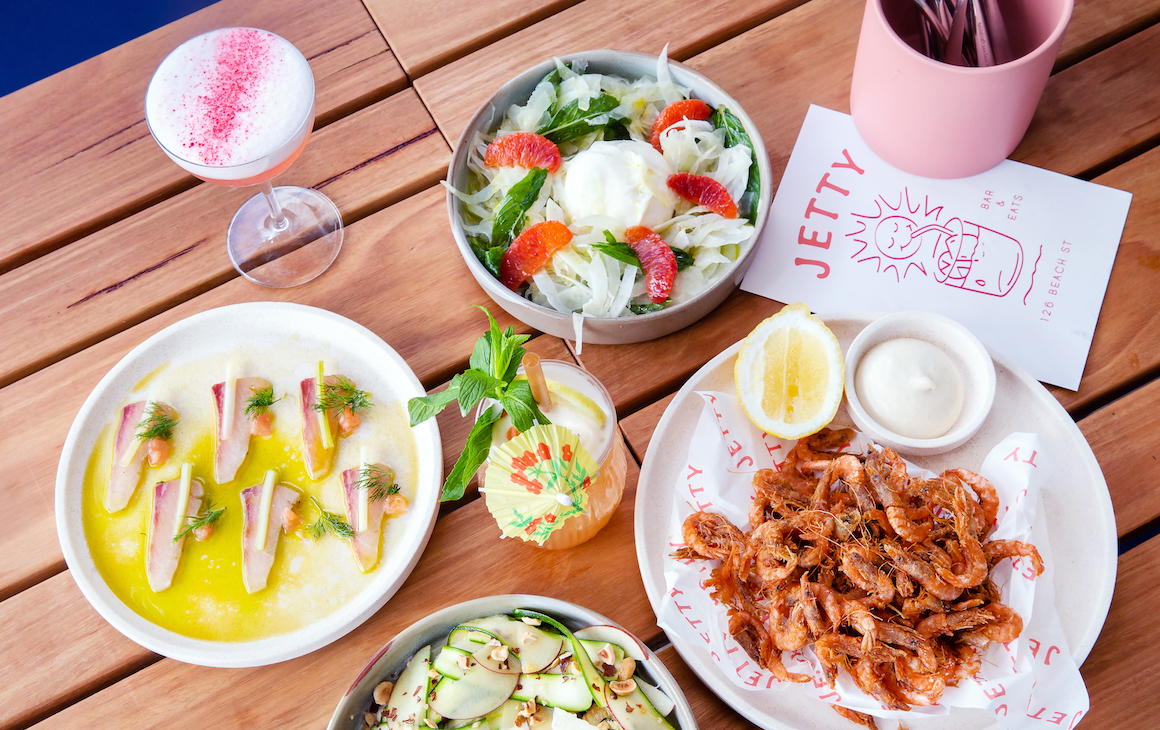 The Left Bank
East Fremantle wouldn't be complete without the good ol' Lefty. It's got one of the best views south of the river, so there's really no better place to watch the sun go down with a beer in hand. Plus, with music pumping over the weekend, it's perfect if you're chasing a boozy session with your crew.
Young George
Claiming its rightful space as one of Fremantle's best bars on George Street, Young George is a neighbourhood bar and restaurant made for the foodie-about-Freo-town. Grab a seat at the bar or descend the steps into the lounge area to sip on something fizzy or something strong and martini shaped or…Porque no los dos?
Sweetwater
Sweetwater Rooftop Bar in East Freo is famous for its lush interiors, amazing cocktails and gosh darn delicious Asian-inspired eats. Serving up a seasonal menu that rotates every six to eight weeks, the food here is fresh to death and loved by Perth vegans, vegetarians and carnivores alike.
Want more bars, cafes and restaurants in Fremantle? Search Fremantle in The Directory!
Image credit: Flight Club, Elle Borgward, Jessica Wyld, The Old Synagogue, Madalena's Bar