Is it just us, or does Fremantle keep getting better and better? This year has seen a slew of new openings from huge Asian eateries to cosy Mexican courtyards, each doing their bit at building the Port City's rich bar and dining scene back up post-COVID. But if you can't go past a well-distilled local gin or vodka, Republic of Fremantle might just be the best yet.
Sitting pretty alongside the heritage buildings on Pakenham street, Republic of Fremantle is the highly anticipated new distillery opening this Friday 4 December. For now, they'll be welcoming guests into their 100-seat bar and kitchen, with additional bar space to follow in early 2021—but don't worry, there's still plenty to marvel at, with their state-of-the-art Müller copper still the true heart of the venue.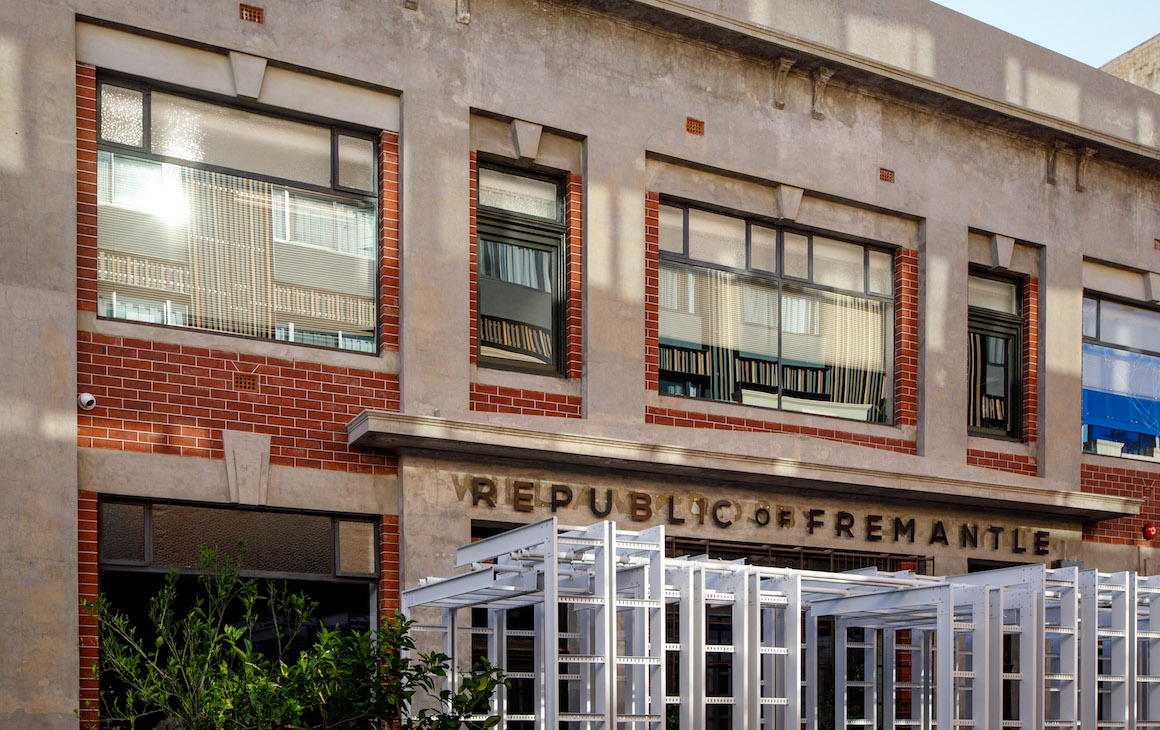 Let's be honest, though, we just can't wait to take a seat in their relaxed, communal alfresco space as the doctor blows in and work our way through the world-class spirits meticulously crafted by Master Distiller Oliver Kitson. He's worked hard on distilling the brand's signature vodka and gin from grape to glass, which form the base of much of the drinks menu.
"Crafting our spirits is a true labour of love. It requires skill, a steady hand and unwavering attention to detail. By creating our own base spirit, we control the entire process—it is unconventional, but it's worth it, and you can absolutely taste the difference," said Kitson.
When you do finally settle down in front of the drinks menu, it's hard to know where to start, but one of their tasting flights is probably a good call. Take note of your faves so you can pick up a bottle to take home later and then head on to the cocktail list. It's overflowing with fresh cocktail creations, spiced up classics, and bottled concoction perfect for sharing—all of which are true to their distilling ethos; to ensure great spirits are at the forefront of every sip.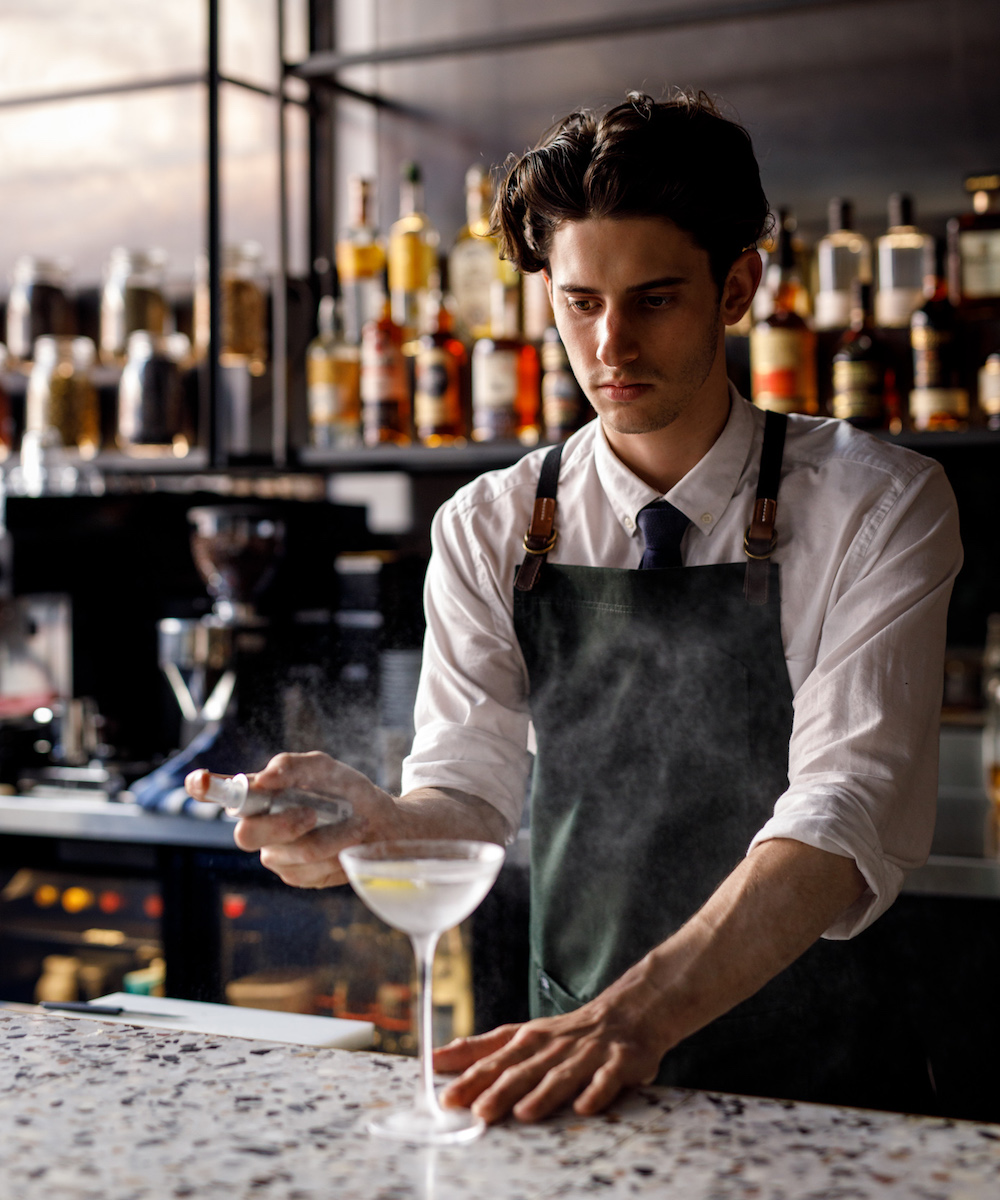 After a few samples, you'll want to get some nibbles flowing swiftly to the table. Designed to pair perfectly with their drinks list, there are plenty of exciting share plates and Aperitivo-style snacks to choose from—all brimming with fresh, local produce, botanical elements and the clean fresh flavours of the Republic's very own gin and vodka. Expect dishes like roasted Jerusalem artichokes with herby dip; stracciatella cheese with nectarine, bitter leaf and dill; and raw beef with mushroom and burnt butter.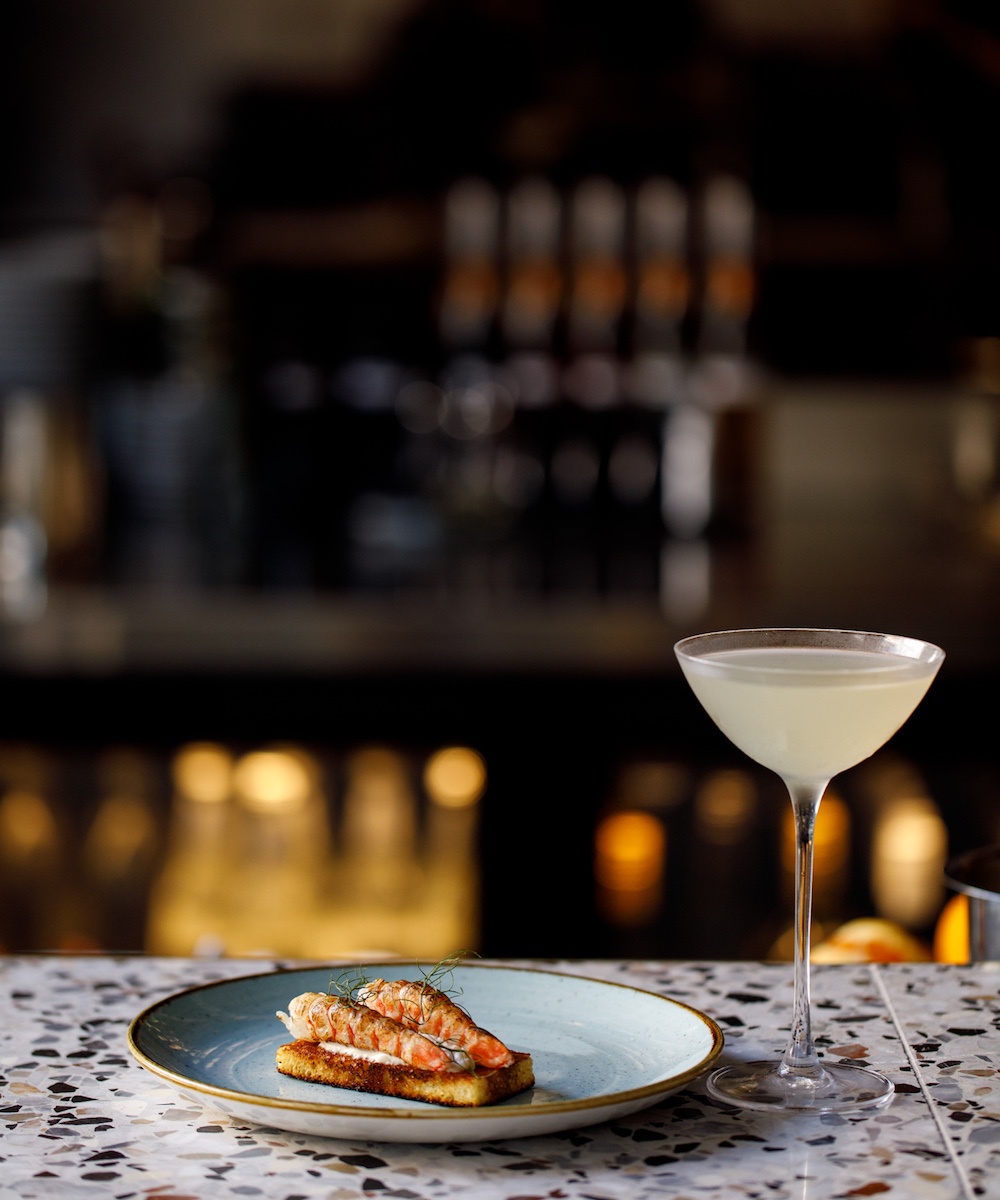 If you're too hyped up on spirits to decide on food, remove the ordering pressure altogether and go with the 'Chef Feeds You' option. They'll bring out a selection of the best bites for the whole table, all for just $50 per person.
In addition to the bar and kitchen, we were stoked to hear you can also take a guided tour of the distillery or enrol yourself in the Republic of Fremantle Gin School and experience first-hand what it takes to distil your own blend—and yes, you'll get to take the bottle you make home to enjoy for weeks (or days, no judgement) to come. If you have a few gin-obsessed loved ones, we reckon this would make the perfect Christmas gift—just be sure to book yourself in too so you don't miss out on all the fun.
But whether you're a spirit connoisseur or just love a few good drinks, Republic of Fremantle is definitely worth a visit. The new distillery bar and kitchen will be open 12pm til late, Wednesday to Sunday, from this Friday 4 December, so gather your pals and head to number 3 Pakenham street in Fremantle for a gander this weekend.
Find more things to do this weekend in Perth.
Image credit: Jessica Wyld