It can be hard to keep up with all the new openings happening around Perth, and really, you shouldn't have to. That's our job.
Read on for our pick of the best new Perth restaurants and bars that you really need to tick off in 2023.
Lantern On The Quay
Elizabeth Quay, Perth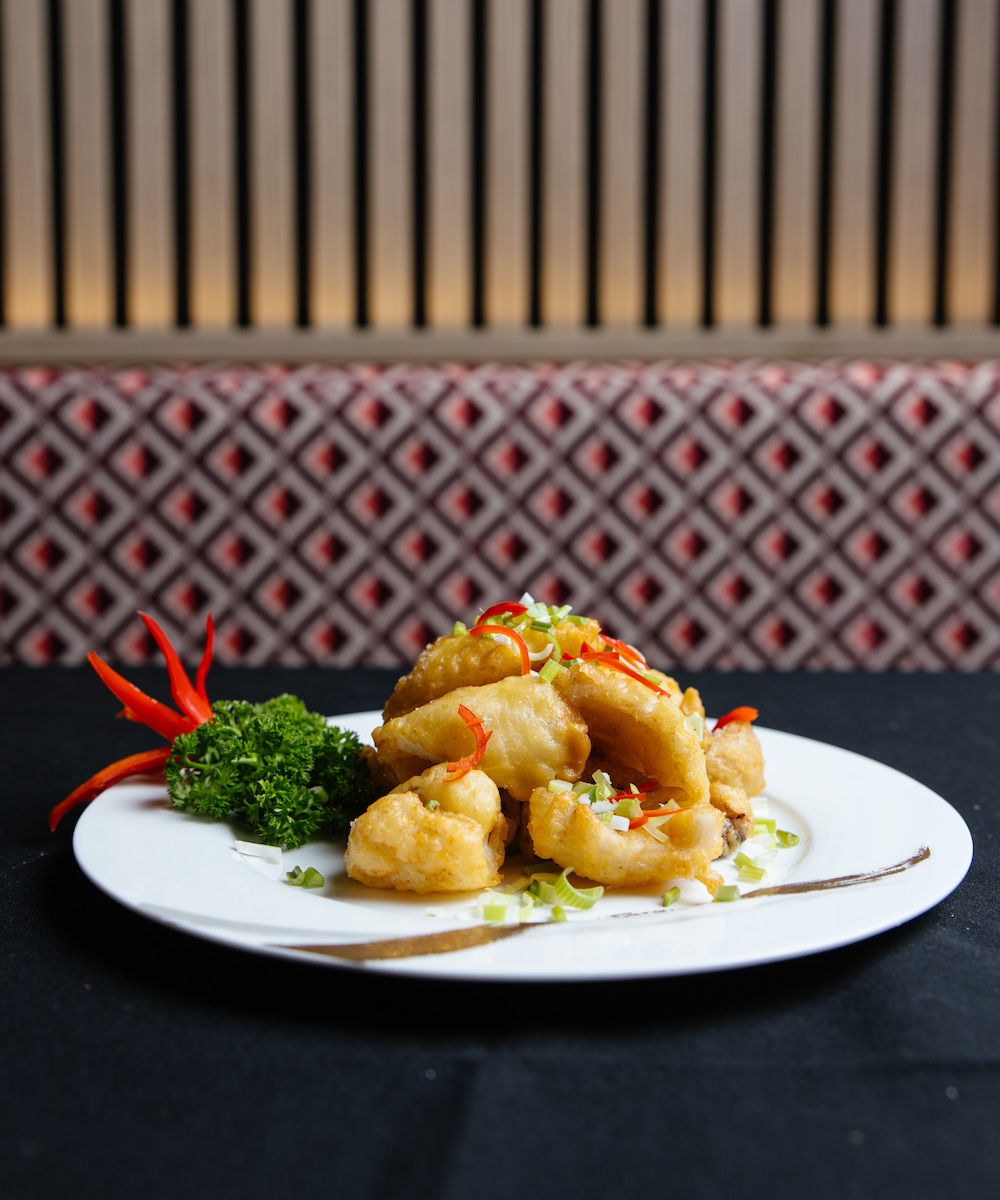 Elizabeth Quay has just scored a glimmering new jewel in its crown in the form of Lantern On The Quay—the elegant new Cantonese dining destination at the base of the new Riverside Tower. Walking in, you can't help but be impressed by its opulent 140-seat dining room drenched in traditional red and gold, but let's face it, the kitchen is where the real magic's happening.
Headed up by executive chef Ricky Kwok (ex Canton Bay), Lantern is focused on providing the best of the best—the finest local seafood, WA-grown wagyu, Southern Forests truffle (when it's in season), and a fully kitted out kitchen that'll allow them to create the kind of top-notch food usually reserved for Hong Kong's finest hotel restaurants. The bar follows the same line, with top-shelf wines, premium spirits and exciting cocktail creations.
Paired with impeccable five-star service and attention to detail, Lantern is delivering a contemporary Asian experience like no other. Perfect for wowing out-of-towners or special occasion feasting.
Edward & Ida's
Northbridge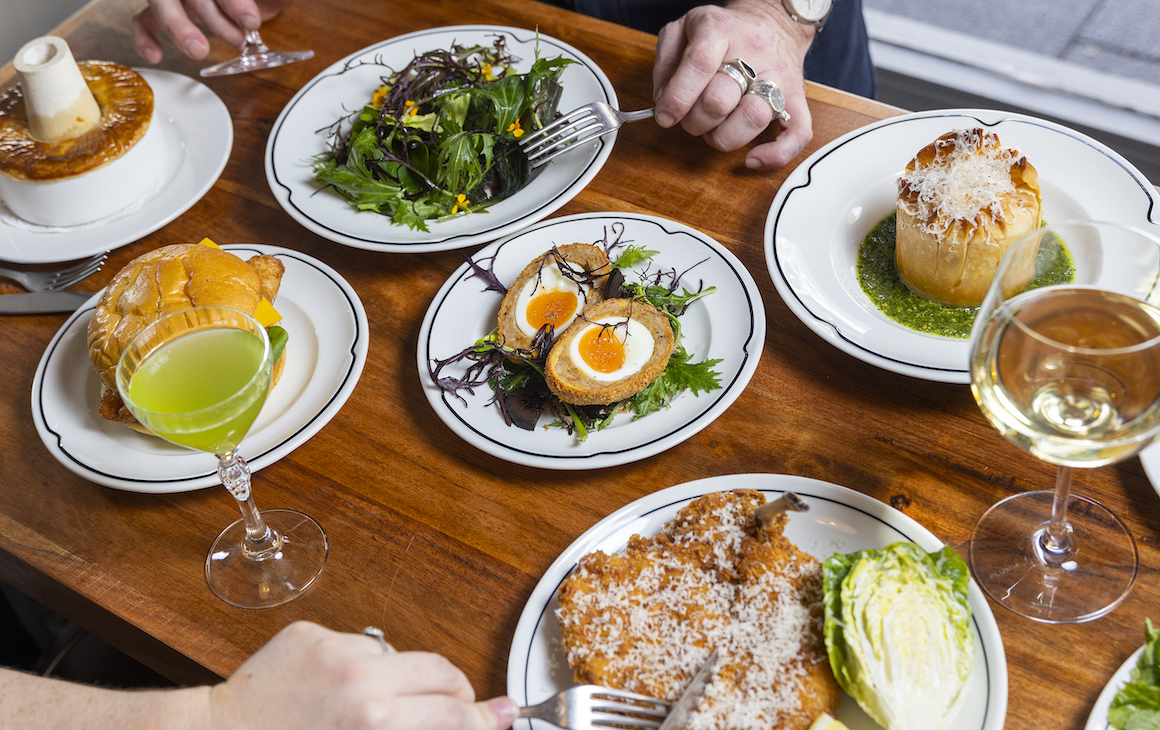 With super nostalgic pub-core vibes and a cracking menu, we're already banking on Edward's & Ida's becoming a new fave. The offering is casual yet slick in its delivery, with a vintage-style pub adorned with antique boose signage at street level and an eccentric little cocktail den tucked beneath William St for all your late night boozing.
To line your stomach, there'll be spins on British pub classics courtesy of award-winning Chef Blaze Young, including not one but three Nieuw Ruin-style pies (IYKYK), curried scotch eggs, joyfully big cesar parmis and other hits. And of course, the drinks list is exceptional, whether you're after a pint, wine or something a little fancy.
Think of it as Perth's answer to Melbourne's bustling neighbourhood pub scene but with extra flair, all set within a restored multi-level 1922 heritage building smack bang in the centre of the Northbridge action. And trust us, with the award-winning Foxtrot Unicorn and Nieuw Ruin team behind it, and an absolute all-star hospo crew, you're in very safe hands here.
Bertie
Bassendean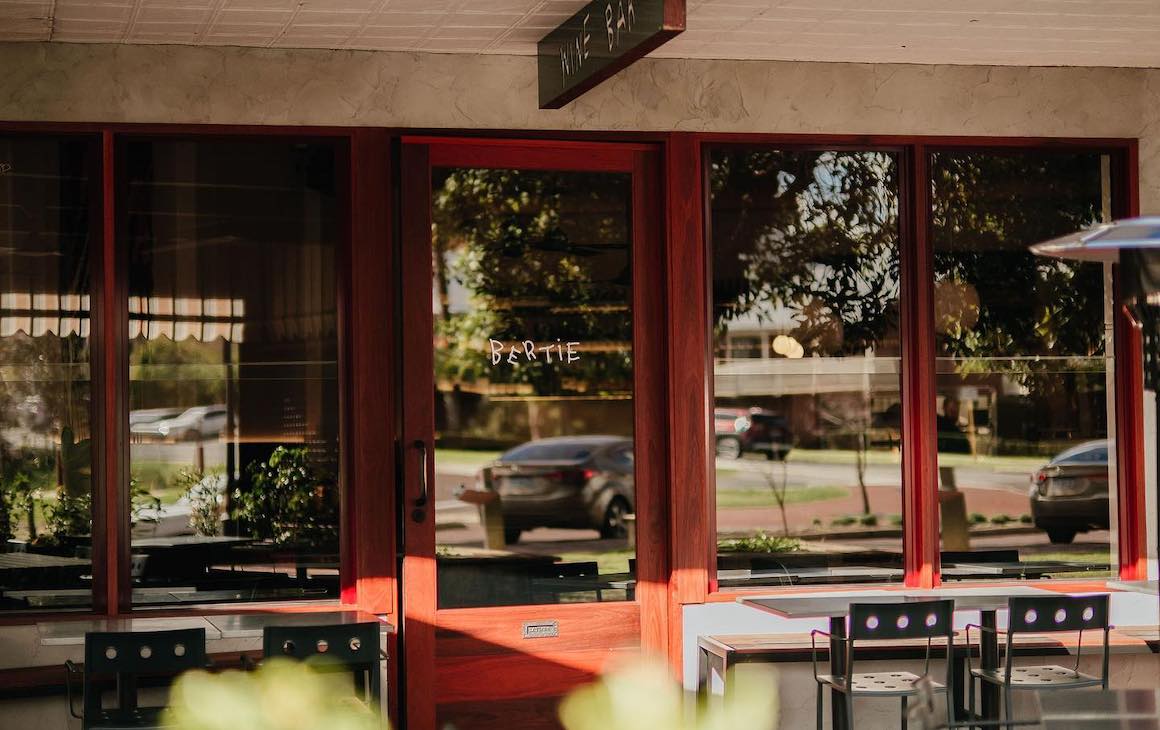 Secret's out—we're a tiny bit in love with Bassendean's newest addition, Bertie. This new kid on the block with ex Vue De Monde chef at the helm is all about fancying up British-inspired classic dishes like the humble scotch egg, pork terrine and legendary sticky date pudding.
The wine list is endless, the cocktails are punchy and we'll give them bonus points for smashing out some great non-alc tipples for the designated drivers too.
This intimate little space is moody and chic inside, with a sweet alfresco area to admire the passersby on Old Perth Road and soak up the sunshine. Perfect for a lazy Saturday arvo catch up, check it out before the rest of town finds out.
Subi Continental
Subiaco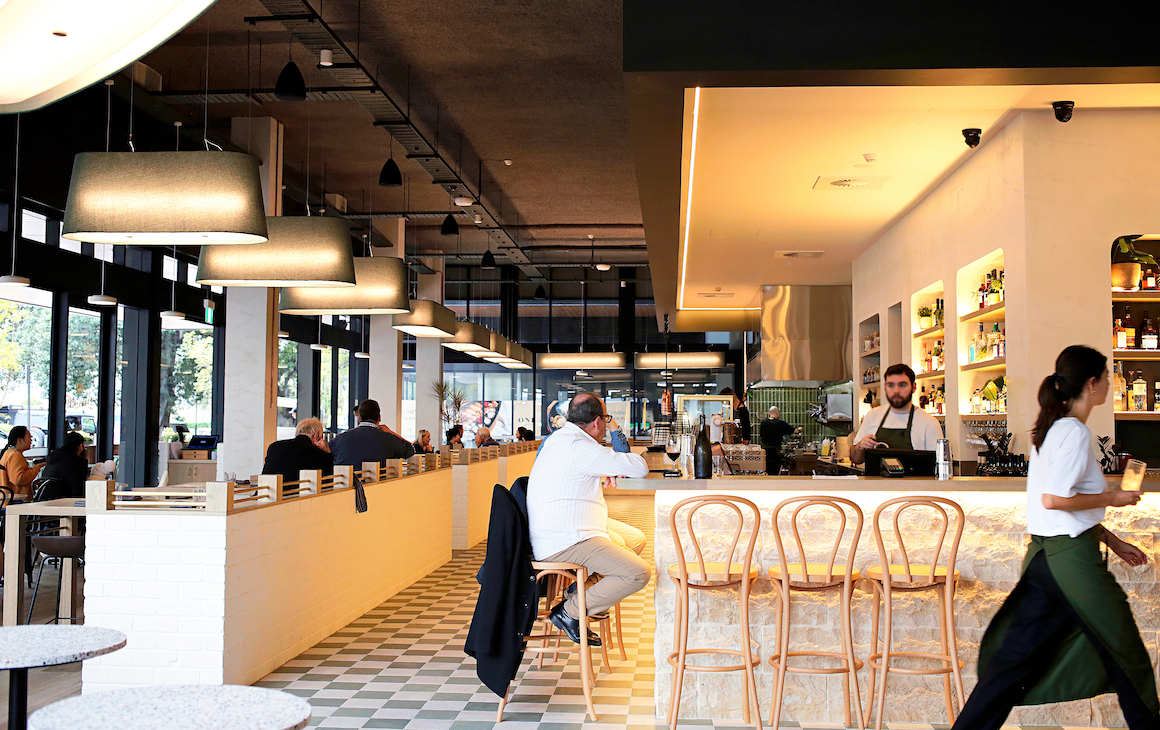 Coming to you from Miles Hull—the hospitality mastermind behind Jetty Bar, Ruin Bar and The Quarter Acre Hotel, to name a few—Subiaco Continental is bringing the big bistro vibes to Rokeby Road.
Think freshly shucked oysters and a dedicated raw seafood section through to classic cheeseburgers, lobster mac and cheese and 600gr aged rib eye with cafe de paris butter and red wine jus. Drool. Throw on a bottle of something good or a cheeky martini and you'll feel right at home.
The space itself is also delivering the right mix of swank and comfort, with traditional banquette dining, a large open bar, private dining room and breezy alfresco overlooking Rokeby and Roberts Road where you can enjoy a knock-off bev or two.
Casa Pizza
Mount Hawthorn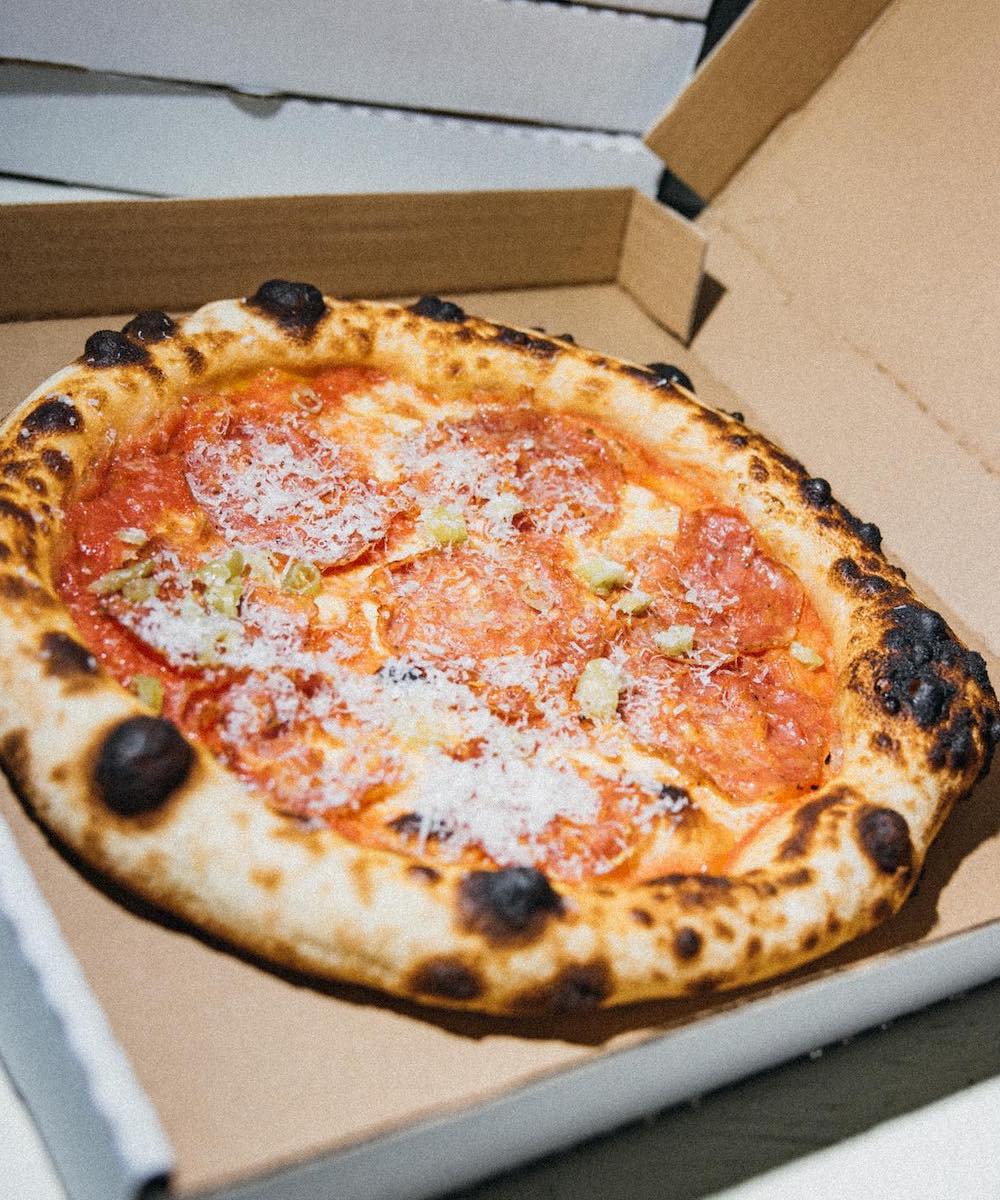 If you know and love Casa, you'll already be convinced by the mere mention of a new takeaway pizza joint. And we reckon that's pretty fair. The crew previously had fingers in Si Paradiso and Ace Pizza pies—both known for producing the pizza goods—and at Casa, they've made a name for themselves with unique Italian plates, excellent booze and a winning vibe. So of course you'd expect Casa Pizza Wine to be every bit as good.
The new takeout joint has just opened in the space next door, with a solid lineup of pizza favours to get you going, plus slabs of tiramisu if you wanna little something sweet to finish (hint: you do). Swing past when you're craving a night off cooking.
Yiamas
Subiaco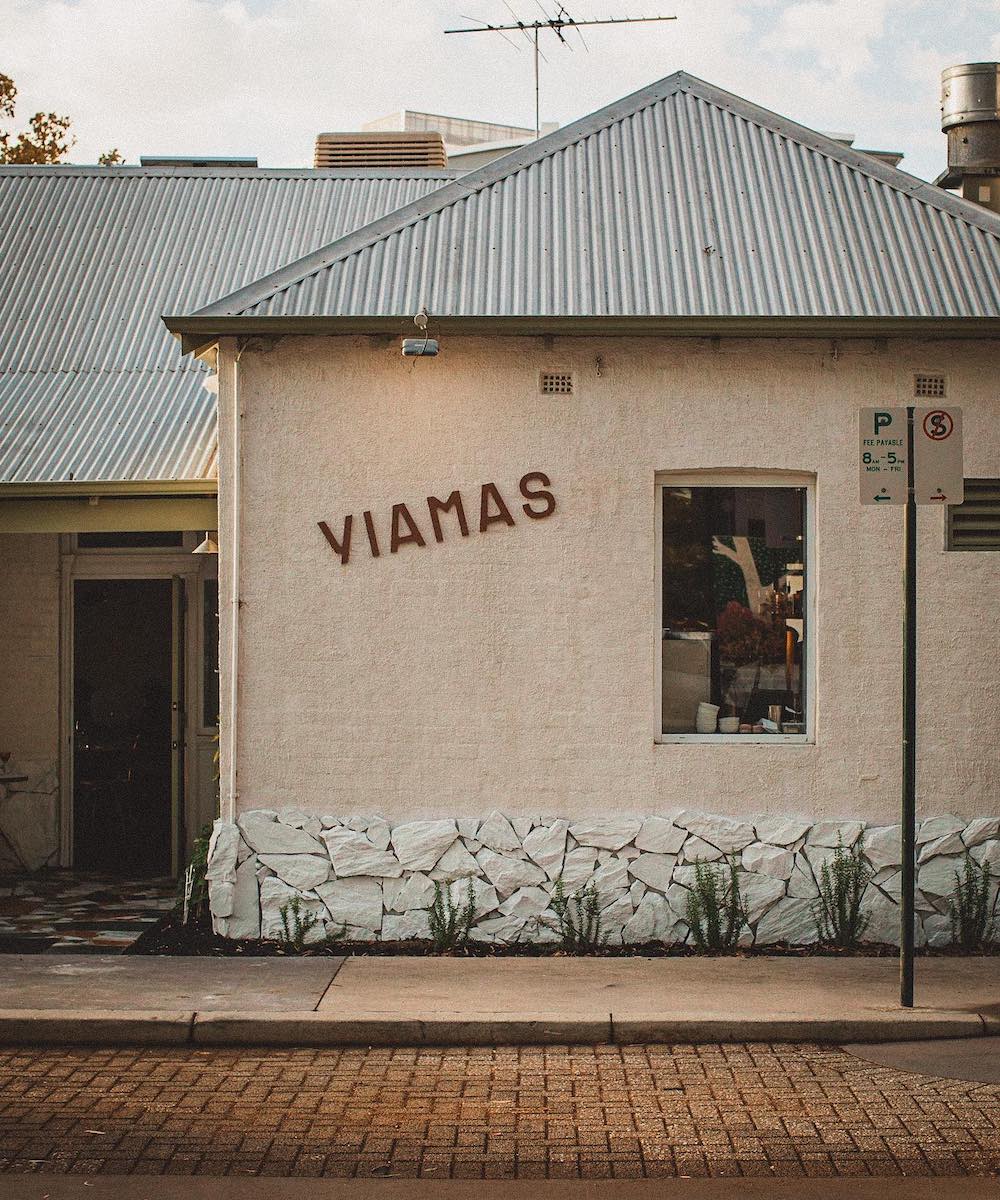 From the crew behind Community Coffee Co and Vinotto Bar, Yiamas brings ancient Greek eats to Subi in a ridiculously slick little indoor outdoor package.
From banging mezze to big meaty plates, the share-style food menu is underpinned by the rich, smokey flavours coming from their coal grill, with plenty of perfect pours to match.
Gather some mates for sundowner drinks and bites in the courtyard or snag a seat inside at the rendered concrete bar so you can ask the bar staff for their top drink recs.
Nextdoor
South Perth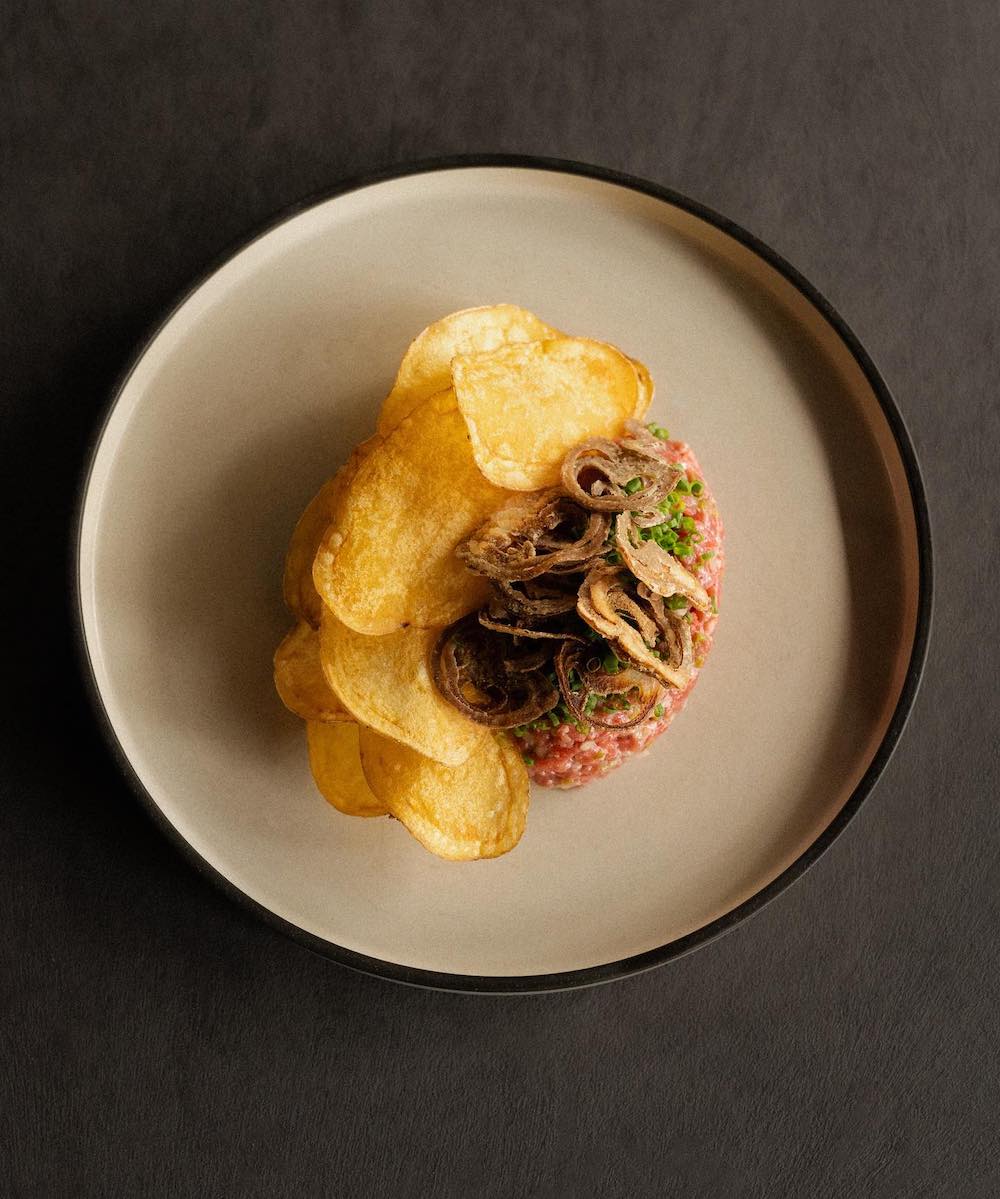 Nextdoor—the South Perth bar and grill connected to a family butcher shop—has recently seen a change of guard after a short shutdown to reset. Behind the restaurant's showstopping wood-fired grill, you'll now find Head Chef Elliot Sawiris (ex-Rockpool, Palace Arcade and Lulu La Delizia) doing his thing.
As much as we loved the old up-market fine dining experience, we reckon Sawiris' more approachable vibe feels right at home here. The new menu features a good mix of playful snacks and affordable bites perfect for sharing over a couple of beers after work, through to more serious steaks and sides if you're keen to treat yourself.
STAMPA!
Perth CBD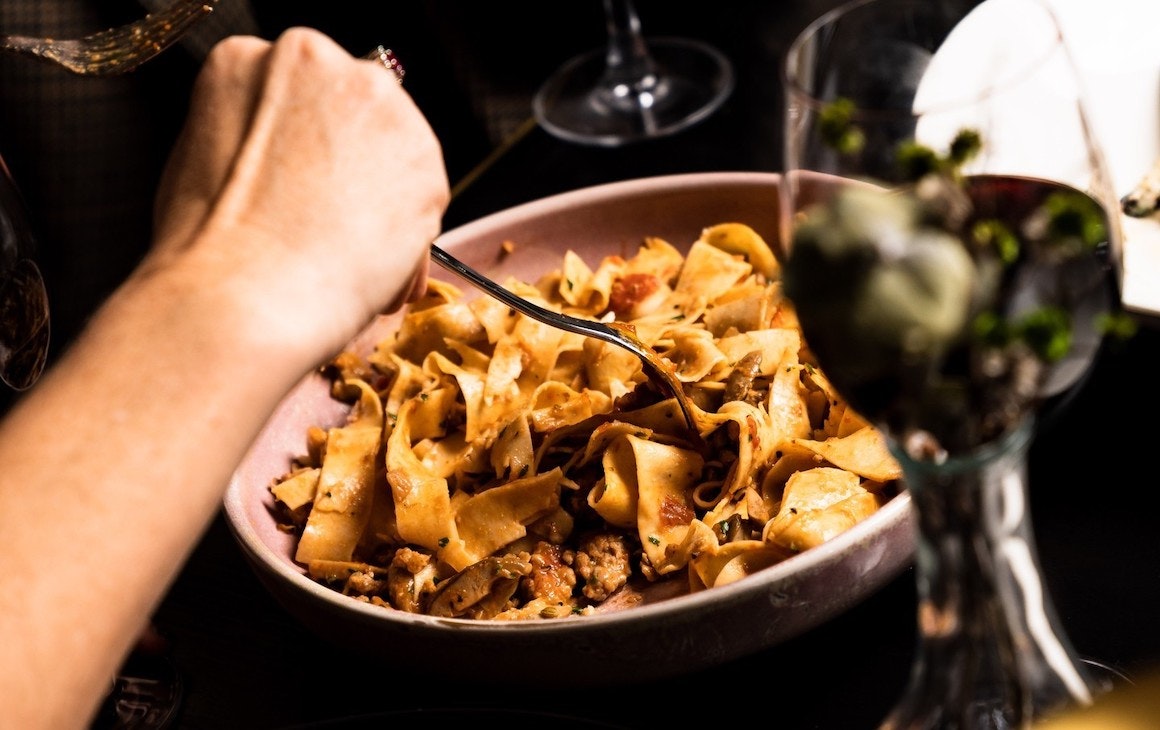 Print Hall jumped back onto Perth's hospo scene earlier this year but STAMPA!, the new 75 person diner within the venue, has finally opened. Led by Head Chef Paolo del Monte who hails from Bergamo, you can expect only the most authentic Italian dishes to hit your table. If the Michelin Star training doesn't impress you, maybe the fact he was Head Chef at Canteen Pizza in Cottesloe will—we miss it too. Expect classic seafood, hearty pasta, the best Italian vino and good vibes all round.
ARARA And Tupí
Perth CBD
Perth's hottest new multi-level haunt has just landed in the old Flour Factory space and she's an absolute stunner. Boasting bright, bold South American vibes, the venue is so much fun to explore—with multiple bars, a restaurant and saucy little rooftop perfect for late night dancing.
Grab a pisco sour or a spicy marg and order up a bunch of Latin nibbles from Brazlian born Head Chef Diego or settle into the moody restaurant, Tupí, for something more substantial.
Vin Populi
Fremantle
Brought to us by the same legends behind No Mafia, Vin Populi (Italian for 'wine for the people') is a light, breezy and sophisticated wine bar slash restaurant serving up antipasti, fresh made pasta and beautiful local meats alongside a cracking 160-bottle Italian-Australian wine list and sexy Italian cocktails.
Start with a spritz and a few tasty morsels to share (the Bocconcini is the bomb) then order a bottle of something Italian and dive head first into a bowl of silky pasta. Still have room? Finish with some Italian doughnuts and a nip of Frangelico. Heaven!
Goldbird
Fremantle
This new retro-style chicken shop from the founder of Short Order is serving up the juiciest hot chicken tenders, beautiful burgs and a covetable chicken skin sandwich that is so time intensive to make, there's only a few available each day... but boy is it brilliant when you get one. Wash it down with byo booze or a thick shake.
Miss Mi
Perth
Tucked down a lush little laneway beside The Novotel, you'll find an illuminating neon-hued mural pointing you towards the newly opened Miss Mi and its vibrant South East Asian eats. Grab yourself a pandan cocktail and prepare for a lip-smacking feast of authentic street eats and generous share plates courtesy of Chef Alex De Leon (ex Apple Daily, Low Key Chow House, and Dainty Dowager).
Patio Bar
Fremantle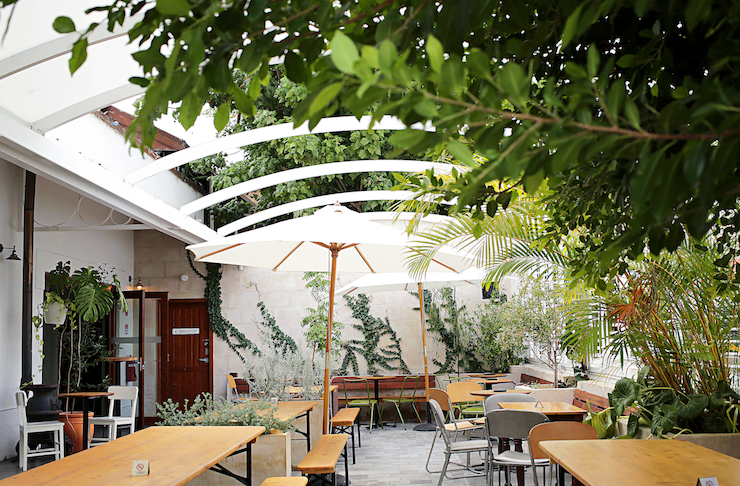 Opening up in the space once home to X-Wray Cafe, Patio Bar is the latest Freo hot spot for all your drinking adventures.
Take a seat in the leafy courtyard, pick out a bottle of lofi vino from local winemakers like Chouette and LS Merchants and make a start on the small plates. The focaccia with whipped ricotta is a must.
Shui
Subiaco
With mouth watering menu items like prawn crumpets, hot hoi sin duck air doughnuts, beef tartare with fried shallot ice cream and wood roasted pork belly served with mien "crack" sauce, it's easy to over order at Subiaco's charming new modern Asian eatery, Shui. But hey, when the food's this good you may as well go all in.
Throw on a Coco Bananas or Only Fams Martini from the cocktail list and don't leave til you wipe those plates clean, preferably with a few serves of the famous gluten-free rice bread.
Sailing For Oranges
Fremantle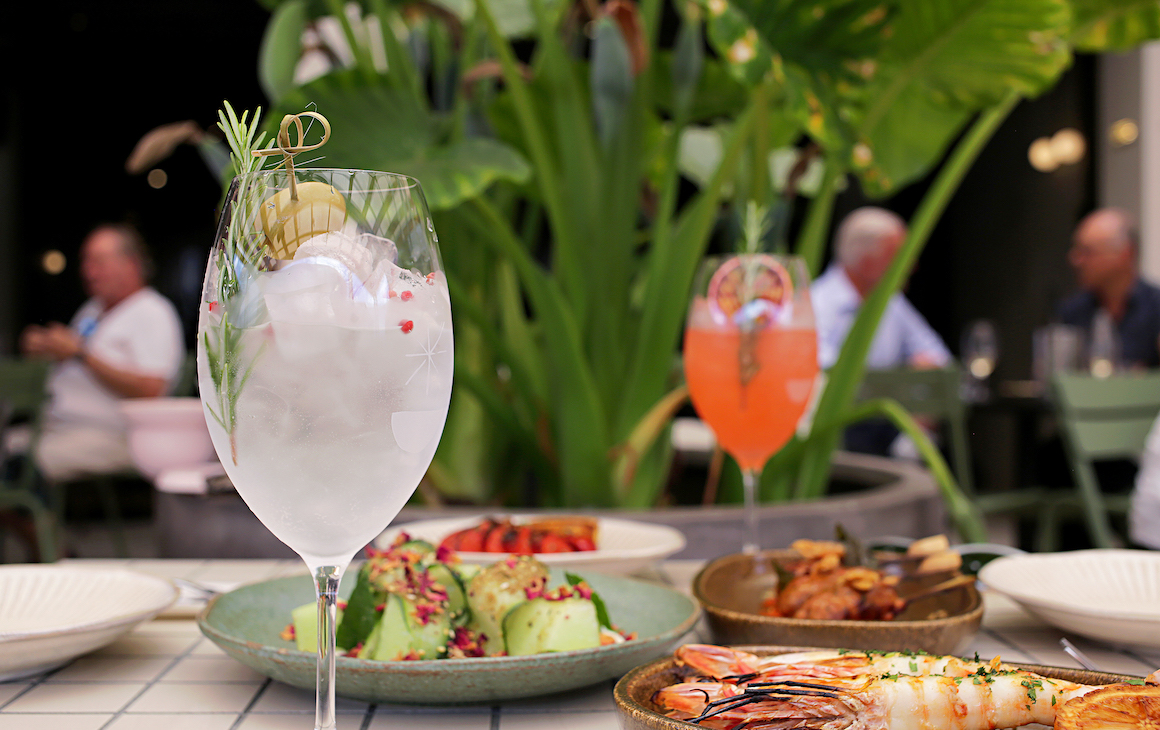 Sailing For Oranges has just opened in the old The Monk spot right in the middle of Freo's bustling coffee strip. This Mediterranean style kitchen is all about locally sourced ingredients cooked simply to truly highlight the freshness of the seafood, meat and vegetables across their mouth watering share style menu.
The spritzy drinks list is something to work your way through too. Grab a few friends—you'll wanna order the whole menu.
Powell's Fromagerie And Bar
Leederville
The cheesiest little haven of grazing goodness has opened down Electric Lane in Leederville in the form of Powells Fromagerie and Wine Bar. Brought to us by Perth's platter queen, Jasmine Powell (Director of @tapasaddict), the chic new haunt is packed to the brim with the world's finest cheeses and gourmet nibbles, plus, a cool little list of booze to keep you going all night.
Throw on its uber luxe interiors, raclette and free tasting nights, and you'll quickly chalk this up as your fave bar in Perth.
La Bastide
Shenton Park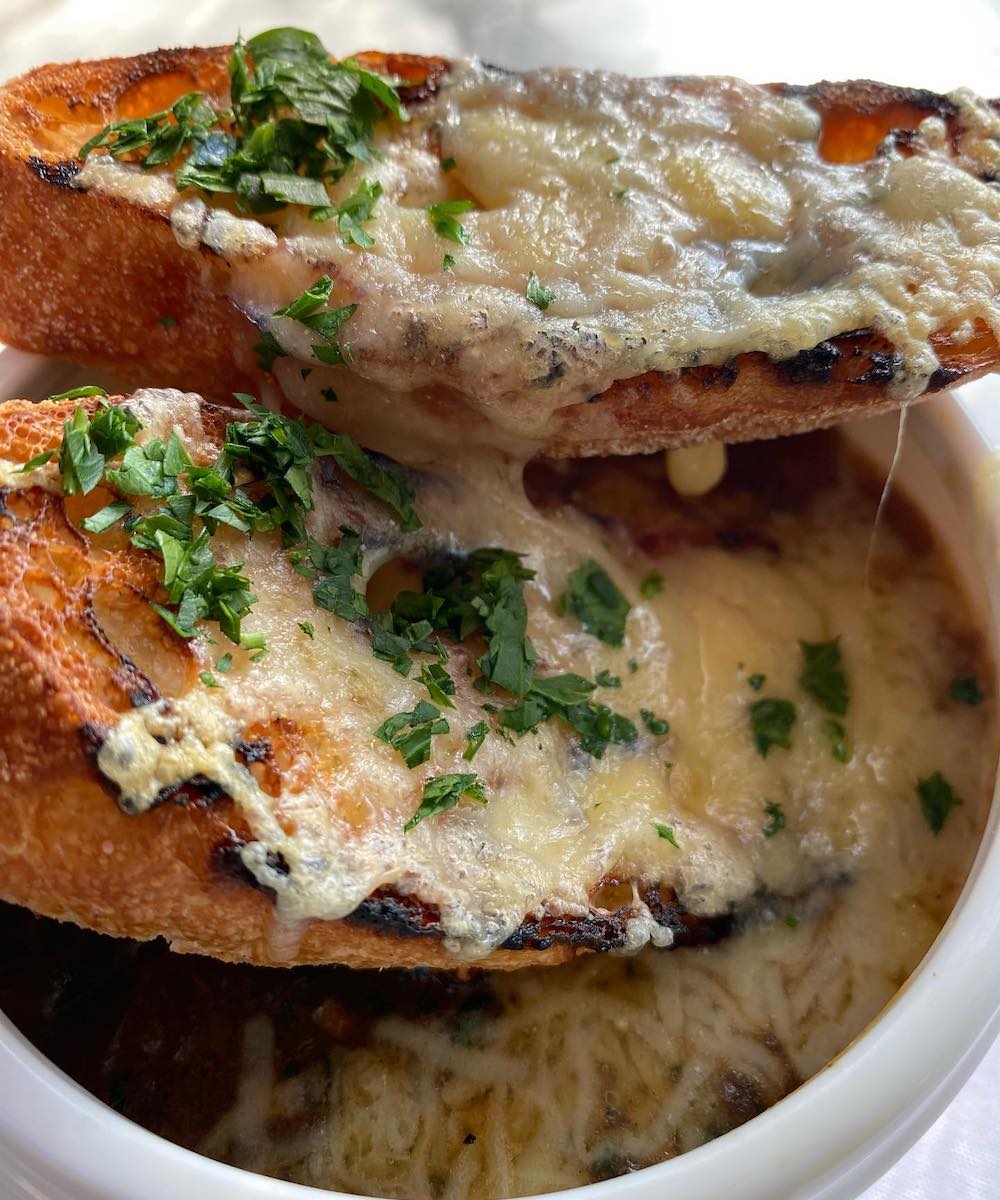 Dreaming of the French countryside? The newly opened La Bastide will have you there in no time. Popping up in the spot once home to Petit Mort, the fresh-faced French darling is the ideal Shenton Park addition.
Come in day or night for classic French dishes (think: steak tartare, homemade duck rillette, steak frites and dauphinoise potatoes) and great wine, with a warm non-pretentious vibe that feels as comfortable for quick mid-week dinners as it does for the big occasions.
Lucy Luu
Mount Hawthorn
The dumpling queen herself, Miss Chow's, has expanded her empire, opening up Lucy Luu—a sleek new Mount Hawthorn bar and bites-style joint serving quality wine and gourmet South-East Asian delights infused with the finest WA produce.
The menu is very much in good hands here, with Head Chef Aldren Teo at the helm (formerly at Market Grounds and Emily Taylor). On the share-style food menu, Chef Teo told us to look out for dishes like Wagyu Shanghai dumplings, Szechuan spiced beef tartare and an Asian-style burrata dressed in soy and yuzu.
La Condesa
Subiaco
Clint Nolan has struck gold again with his latest opening, La Condesa. Think of this upscale Mexican cantina as the classier older sister of Northbridge fave, La Cholita—serving marvellous Mexican eats and god-tier margaritas but in a more refined Tulum-inspired setting. The spicy passionfruit marg is up there with the best thing I've sipped all year.
La Lune
East Fremantle
If you're lucky enough to be an East Fremantle local, consider us jealous. This gorgeous Parisienne-style cafe, bar and bistro from the husband and wife duo behind Assembly Yard is an absolute stunner. From the sunny street-front terrace to the bright gallery walls and splashes of marble, velvet and gold, the old heritage space feels incredibly fresh and inviting.
On the menu, you'll find plenty of French classics to indulge in—think: vol au vents, steak frites, dauphinoise potatoes, steak tartare and cassoulet—with a big focus on good WA produce and seasonality. Throw on a French drop or one of their iconic martini parisianne on les cocktail list.
Image credit: Shot By Thom (Lantern), Edward & Ida's, Bertie, Elle Borgward (Subi Continental), Casa Pizza Wine, Duncan Wright (Vin Populi), Elle Borgward (Goldbird, Rowing Pavilion), Miss Mis, La Condesa, Shui, Elle Borgward (Sailing For Oranges), La Bastide, Lucy Luu, La Condesa, Natasja Kremers (La Lune), Testun Bar