With so much Perth food news going down it's easy to miss a thing or two. Luckily we've got you covered, though.
Here's all the Perth food news you may have missed this week.
A Sleek New Dog-Friendly Wine Bar Slash Cellar Door Is Coming To Northbridge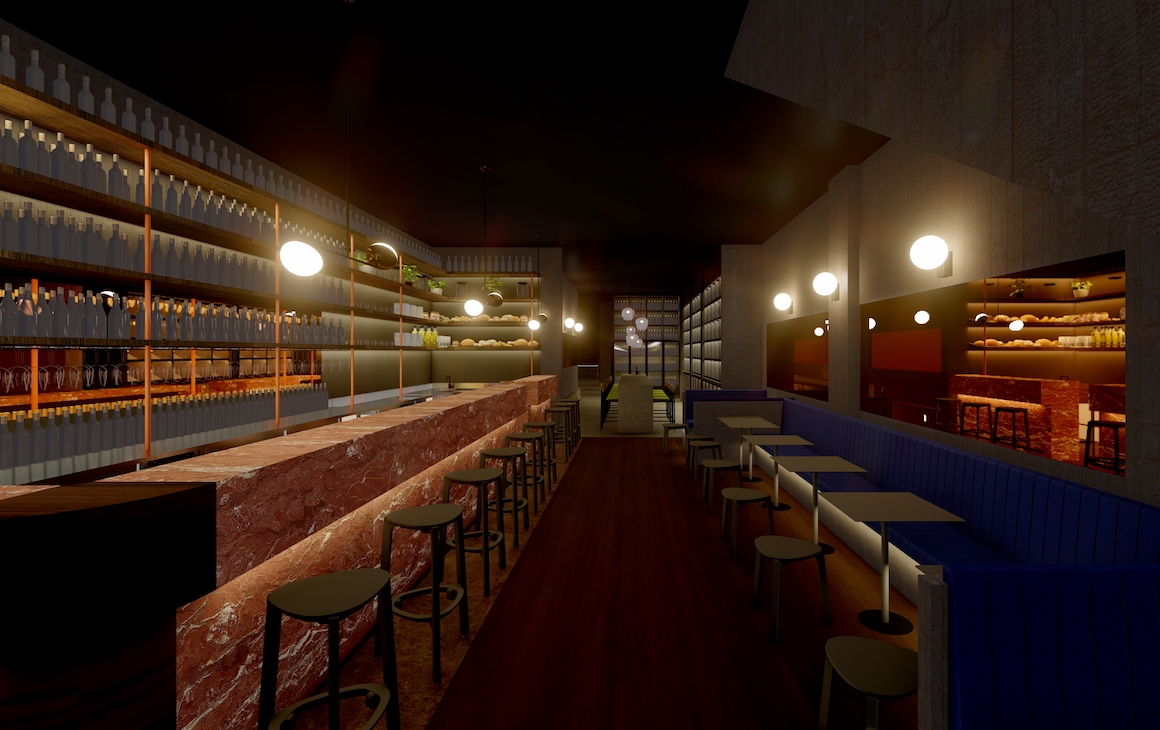 WA winemakers (and wine drinkers) are about to find a new home in Margot's—a stunning new Northbridge wine bar slash cellar door focussed purely on hero-ing the local guys in an interactive and inviting setting.
Located on William St near Wines Of While and Vincent Wine, the dog-friendly, 100-person venue is split into two main sections. On one side you'll find the moody date-friendly bar and on the other, the cellar door—featuring a bottle shop housing 20-30 small WA wineries as well as a tasting bench headed up by different producers where you can sample their delish drops. If you get hungry, tasting boards featuring WA-grown and made eats like bread, cheeses and cold cuts will all be on offer, as well as a few vegan and gluten-free options, plus, exclusive wine-matched woodfired pizzas delivered by their friendly neighbours at Dough.
The $1 million space has been brought to life by leading Perth architect and award-winning developer Barry Baltinas and his wife, interior designer and model, Rebecca Frost, alongside hospitality legend Gary Beadle (Tiki as Fk, Lot Twenty, 399 Bar), so you know it'll look every bit as good as the wine tastes.
It's still a few months away from opening. For now, stay tuned for Margot's official launch dates.
This Stunning Rooftop Terrace Is Now Doing Caviar Bumps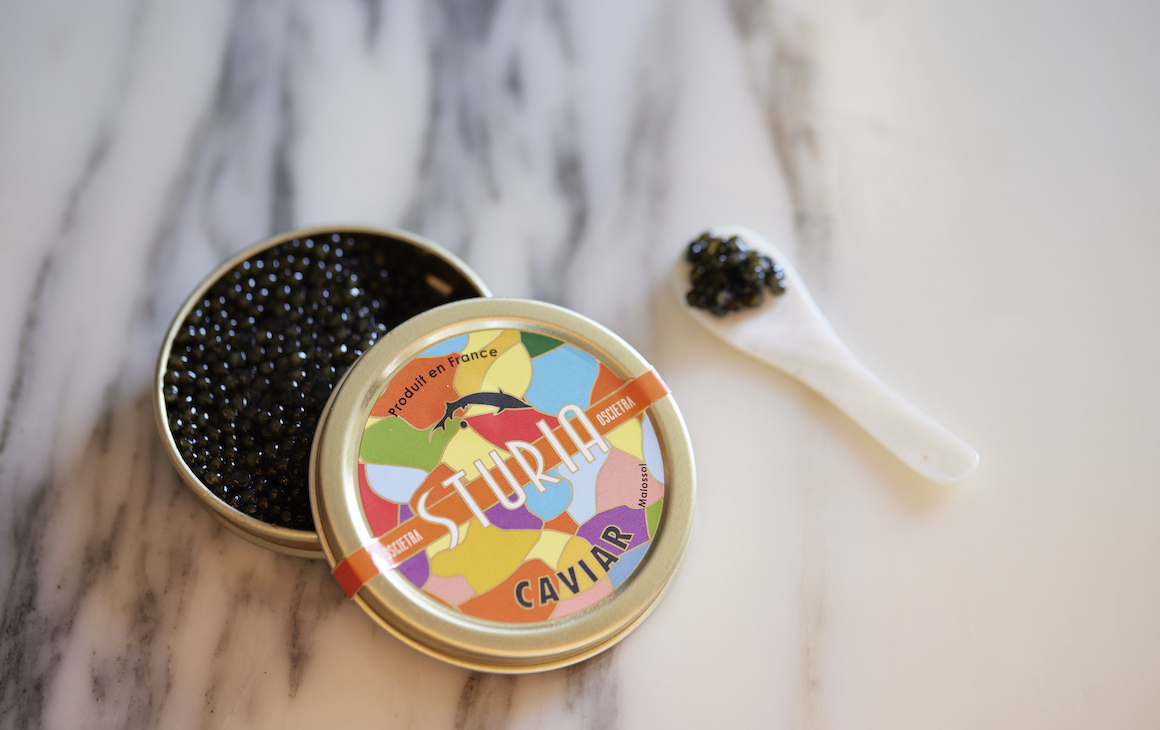 Despite the belt-tightening happening around town thanks to out-of-control petrol prices, interest rate rises and ridiculous rental rates, the cult sensation of doing a bump of caviar off your hand has become a real thing over east. And now it's finally popping up in Perth.
Before you turn your nose up, let us explain. A caviar bump is generally around a tablespoon's worth, served directly onto your hand (preferably in the crevice between your thumb and forefinger. The decadent roe of the sturgeon fish has long stood as an opulent starter; a powerful umami mixture of salty rich flavour, and a bump is the perfect way to undertake proceedings—enough to awake the palette and leave you wanting for more.
There aren't too many places doing them in Perth—fleur at The Royal has been leading the charge for years—but we've just caught wind of a new spot fit for the decadence. Songbird, the breathtaking rooftop terrace at The Ritz Carlton Perth, is offering a bump of Oscietra caviar from Sturia paired with chilled Belvedere vodka for $35. If you want to feel fancy, this is the spot.
WA's First Coles Local Has Landed In South Perth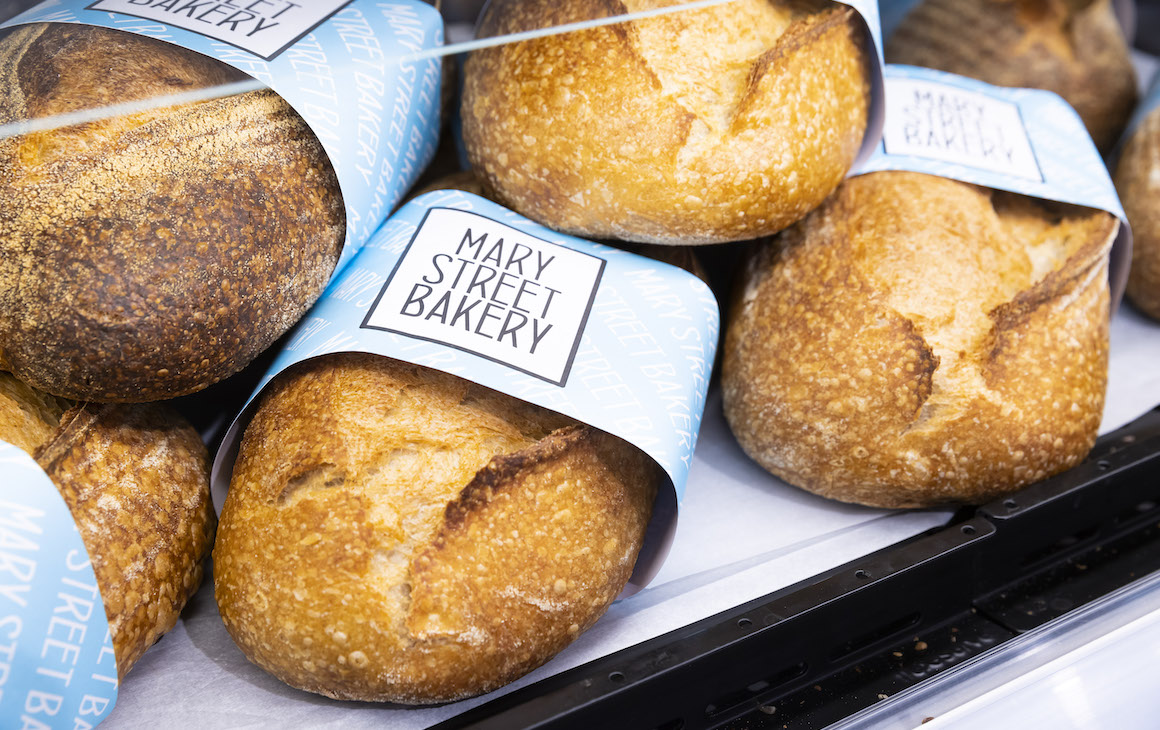 If you're keen to support more local producers when you do your weekly shop, head straight to Angelo Street Coles in South Perth. The supermarket is home to WA's first Coles Local, which is an award-winning new concept that brings more of your fave local goods together under one roof. You'll find more than 500 new products from local legends like Mary Street Bakery, Postcode Honey, Fremantle Coffee Roasters, Hail The Kale, Dirty Clean Foods, Miss Chow's, La Cucina, Catalano's and so many more.
​​Stephen Clark And Emma Farrelly Have Levelled Up The Dining Experience At RAC Arena's New Shared VIP Suites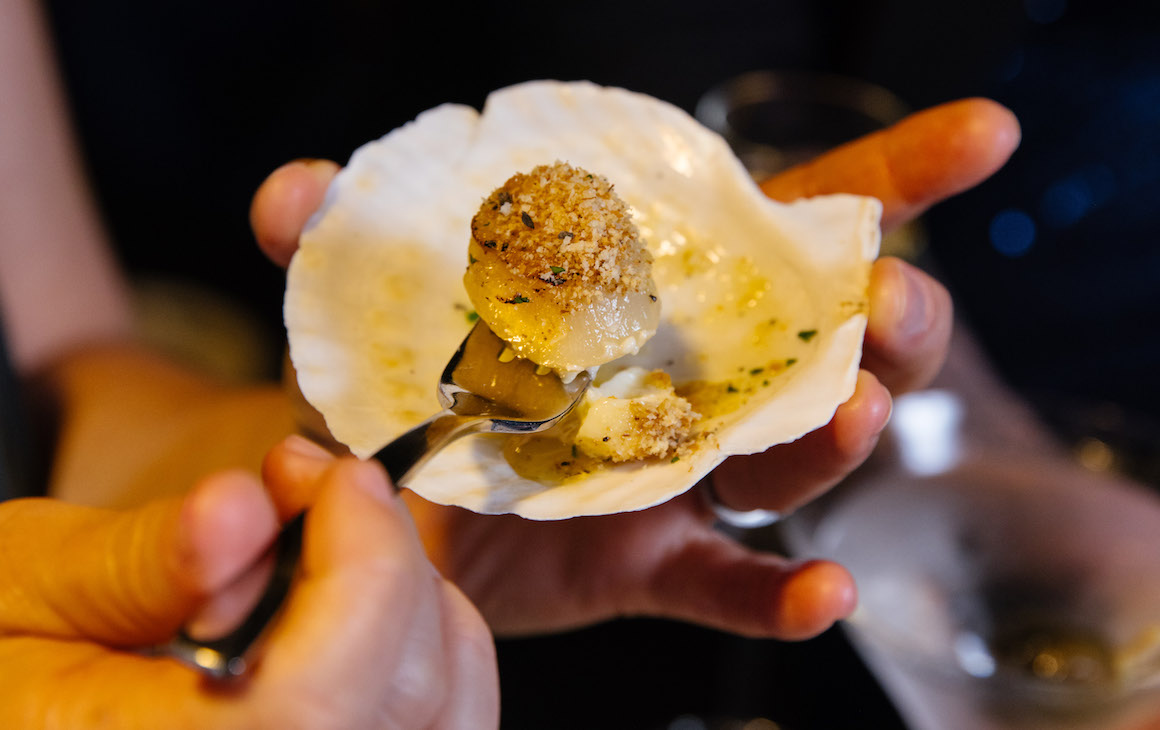 To coincide with the entertainment venue's tenth birthday, RAC Arena has just launched two new shared suite options with WA culinary icon chef Stephen Clarke (Santini) and multi-award winning sommelier Emma Farrelly (State Buildings and COMO The Treasury) leading the food and beverage offering. Basically these new shared suites offer a similar VIP experience to those in private boxes, with amazing catering, top notch service and unbeatable views of all the action. The main difference is that you can choose to buy just a couple of seats on a 24 month contract rather than committing to a whole box, making it much more accessible. The shared space means it's also a great networking opportunity, so you might want to start drafting an email to your boss now if you're keen to get a seat to all the first-class shows coming up.
Cape Arid Rooms Has Launched Its Own Gin And Tea Range
Perth's most refined afternoon tea parlour within the luxe COMO The Treasury has just dropped their own beautiful range of teas and a top shelf gin distilled with help from Esperance Distillery Co. Cape Arid Room's new items are an extension of their ongoing dedication to showcasing WA's best and expressing the unique beauty of Cape Arid's varied landscapes through all the senses. From the watercolour and ink paintings of Alex and Philippa Nikulinsky's Cape Arid Collection that sits at the centre of the tea's inspiration to the seasonal gourmet delights, artisan tea blends and unmatched service—they have mastered every element of a world-class afternoon tea. Book now to experience the magic for yourself and then pick up some of the goods online.
Will Meyrick Has Just Opened A New Wes Anderson Inspired Speakeasy In Ubud, Bali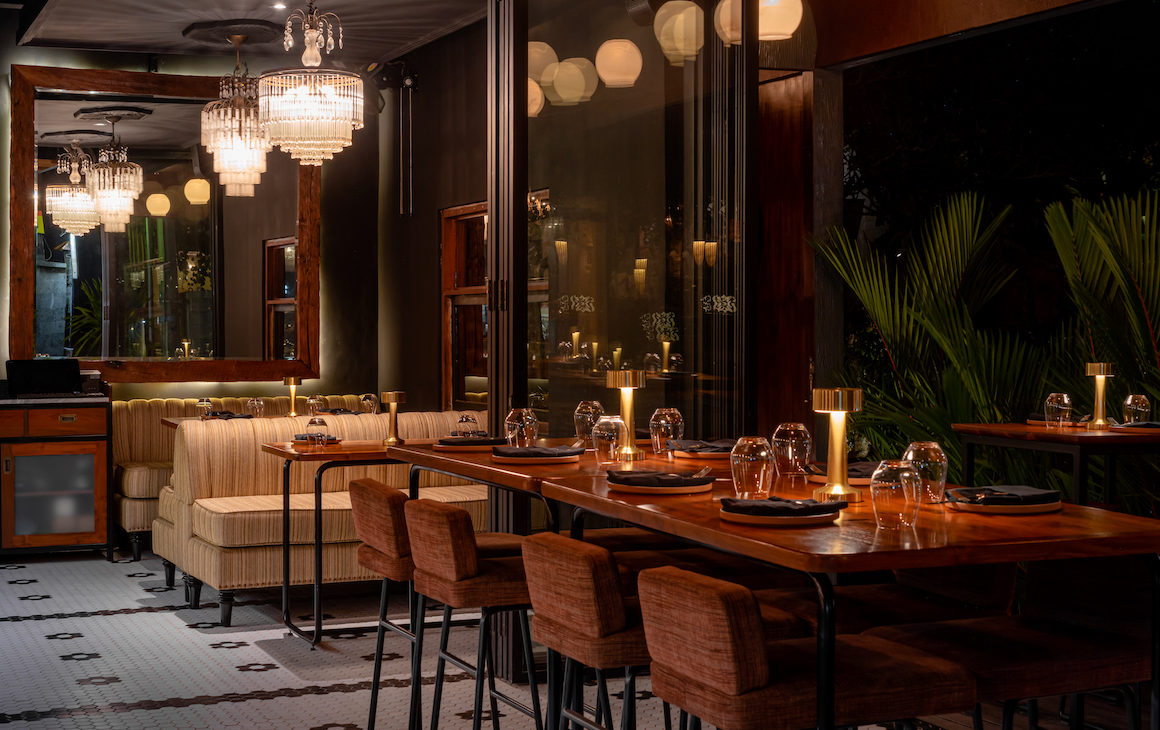 By now we hope the name Will Meyrick rings a bell. The talented celeb chef slash restauranteur is the chef-owner behind some of Bali's most popular foodie destinations like Sarong and Mama San (to name just a couple). He's also the man behind Will St in Leederville, which Meyrick opened in 2021 after moving his family here during COVID...so yes, we're ready to claim him as a local now. If you've eaten at any of his many establishments, you'll understand why we got so excited when word of his new Wes Anderson inspired speakeasy in Ubud, Bali, landed in our inbox.
Say hello to Honey & Smoke, a moody wood-fired bistro and speakeasy with killer cocktails and a modern Australian menu inspired by his time here in Perth. Yep, turns out Perth has (understandably) rubbed off on him enough to take our Aussie flavours and dining style internationally. Expect small delights like grilled scallops topped with chilli butter, dried mint yoghurt, and sumac, and charred corn with honeycomb, smoked yoghurt and whipped feta. On the bigger side of things, there's wood-fired aged snapper served alongside pennyworth, kacang lima, charred kale, and miso beurre blanc, and an eight hour slow-roasted lamb neck joined by mint sauce that'll go down a treat with the endless charred veg on the sides menu.
The interiors are as gobsmacking as the food. You'll instantly feel like you've stepped into one of Wes Anderson's films, with a 1920s train carriage aesthetic overflowing with vintage materials like teak, marble and gold. It all adds to the suave speakeasy vibe, and will no doubt put you in the mood for a few rounds of showstopping cocktails from the bar.
Now Open: Obi Coffee x Micrology Coffee Roasters Pop-Up Cafe In Subiaco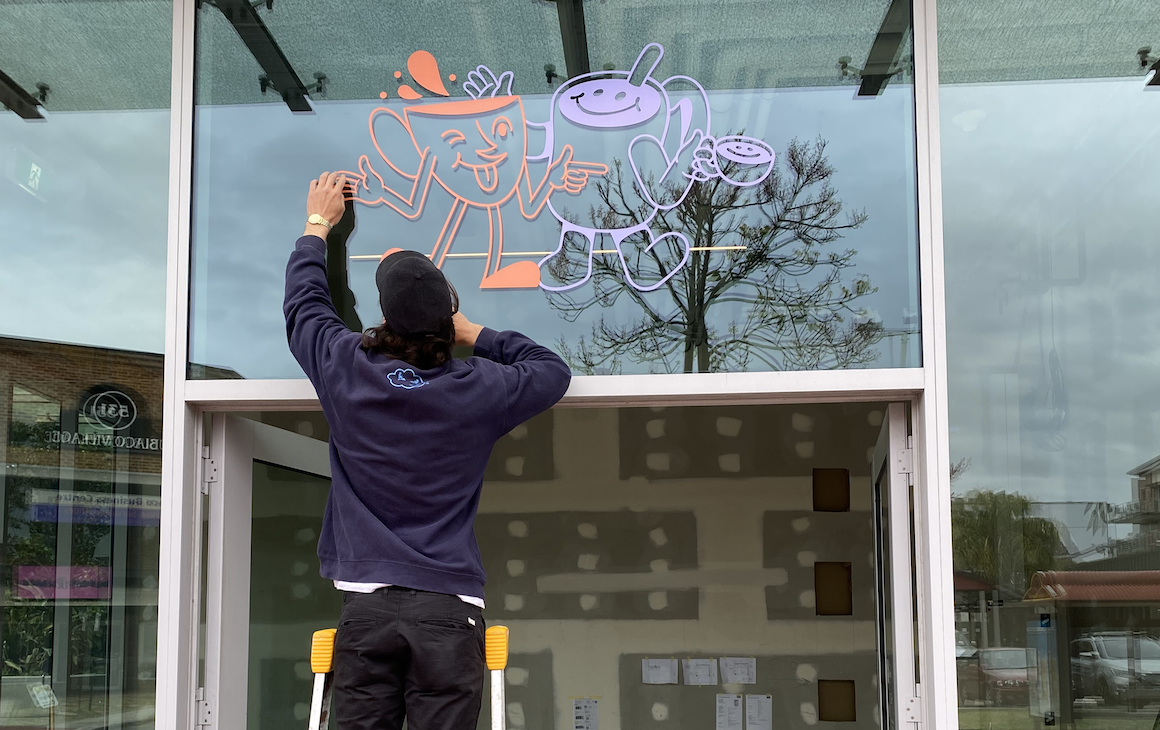 A cool new cafe from a former Micrology crew member has landed in Subiaco early next year called Obi Coffee. While we eagerly await the official opening, Obi co-owners Courtis Lovell and Jamie Wolf have decided to team up with Micrology Coffee Roasters to bring us a little something something in the lead-up to Christmas. The pop-up cafe—dubbed "A Double Shot Of Goodness"—will be sporting lo-fi industrial vibes with milk crate seating, plants and a fun, laidback energy. On the menu, you'll find Micrology coffee, cheesy sangas from Toastface Grillah, Portuguese tarts courtesy of Cafe Pastel and a rotation of baked goods from some of Perth's best bakeries. Plus, they'll also have some sweet retail goods on offer if you're chasing a pressie for your coffee-obsessed friend or family member.
Butter Crumbs Returns With A New Mount Lawley Location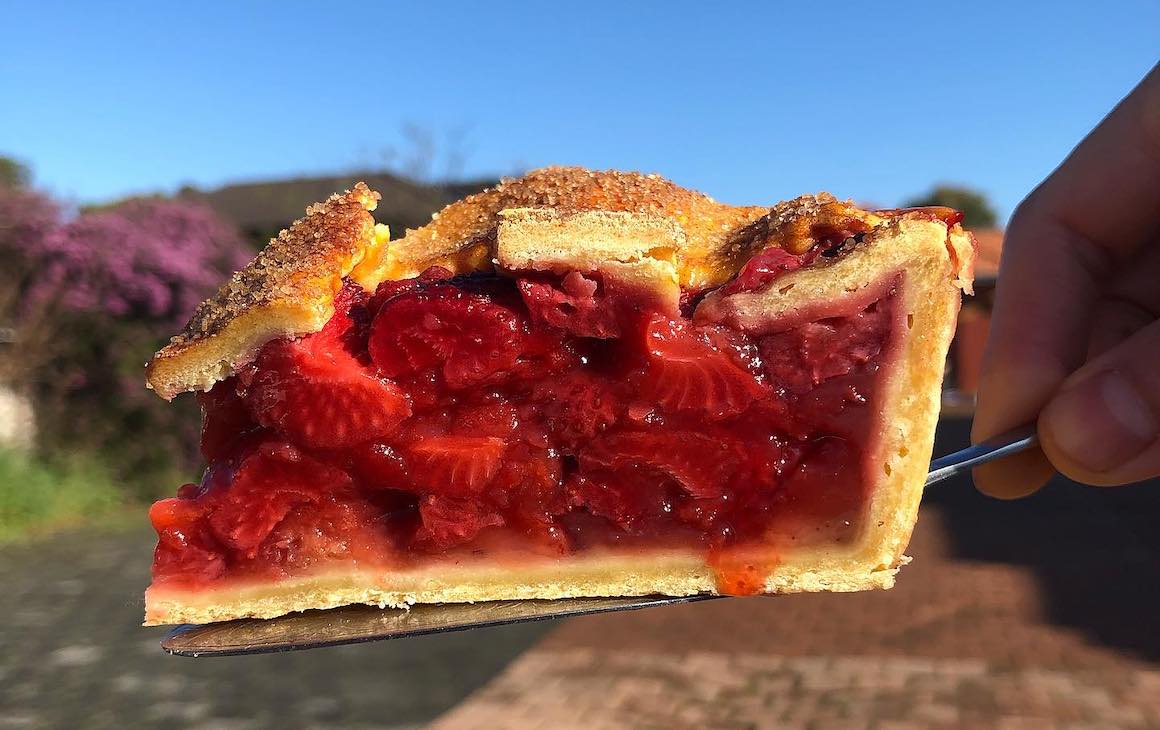 Since closing their Inglewood shop a few months back with a promise of bigger and better things to come, we have been eagerly awaiting news from the cake connoisseurs at Butter Crumbs. And thankfully, that news is finally in. The crew behind some of Perth's most hyped baked goodies are back eith a new Mount Lawley location.
For those not up to speed with all the deliciousness, Butter Crumbs first started as a market stall by pastry chef Zie Zillah before moving into a permanent shop in Inglewood a few years back. Her insanely delish cakes and sweet treats fast became a staple in the Inglewood food scene and when friend and fellow chef Bea King started whipping up savoury pies to serve alongside them, we just couldn't get enough. At the new shop at 1/669 Beaufort Street, they're doing more of those classic sweets and savouries everyone loves along with a fresh lineup of grab and go treats, sandwiches and coffee too.
Mechanics Is Opening A Late Night Euro-Inspired Disco Bar In Northbridge Next Year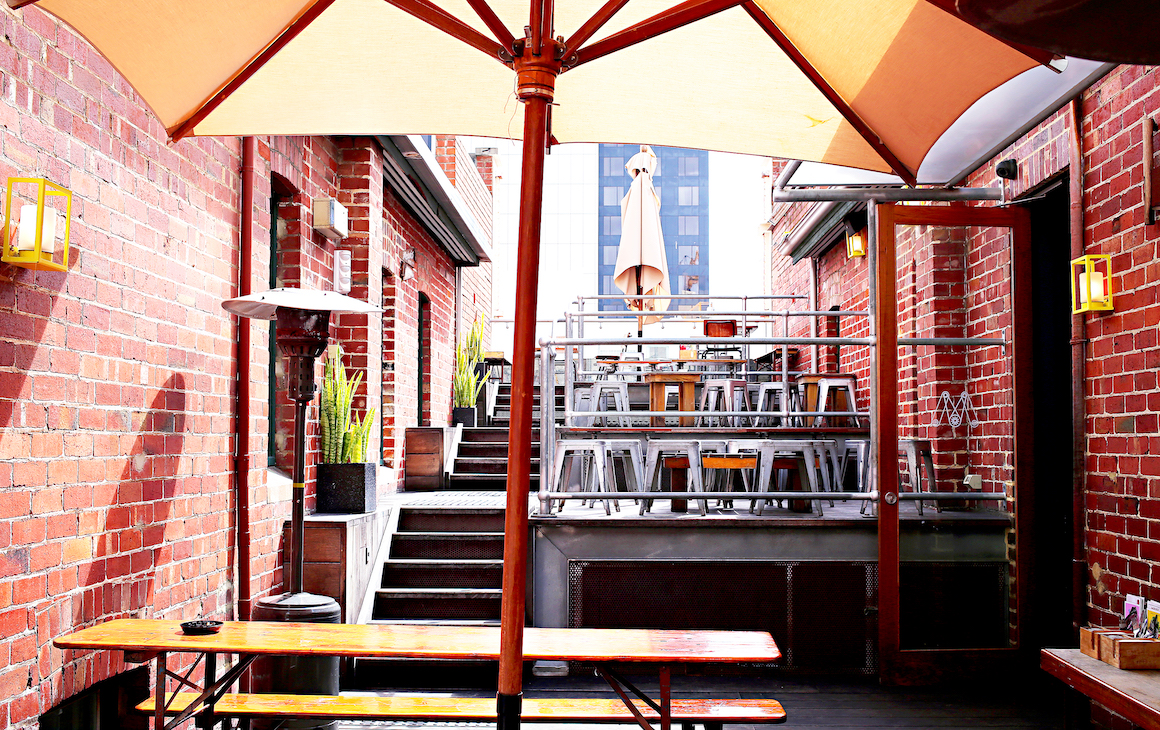 When Flipside Northbridge closed as COVID hit, we knew it was only a matter of time before the crew behind Mechanics—the iconic upstairs bar from the same group—came back with new plans for the space. Thankfully, that day is finally here. Introducing Finch, a Euro-inspired late night bar and disco due to open early next year.
Having also secured the lease for the shop next door, Finch will extend across both sites, with the inner wall being knocked down to make room for arches and a mix of seating. Where Flipside was, you'll find a series of cosy, intimate booths that will be perfect for hiding away and gas-bagging into the wee hours. And in the shop next door, they're going for a transitional space that will change from seated tables to a full blown dance floor as the hours go by.
Mechanics Venue Manager Murray Walsh told us the concept was really born from a desire to add an alternative to the current late night options they frequent when knocking off. They wanted somewhere intimate, with a good vibe but maybe not quite as hectic as what you'll find at Connies or Joe's at 2am.
The good vibe will be noticeable from the moment you arrive, with its entry found in the laneway tucked below the stairs to Mechanics. You'll have to strut through a colourful sensory tunnel before you land on the other side, with the aim to fully transport visitors from the moment you step through the door.
As for drinks, Walsh told us they're going for a tighter seasonal cocktail menu as opposed to the forever-changing drinks list at Mechanics (so you'll have time to pick faves), supported by a good quality mix of wine and aperitivo options. And because they know you're bound to get peckish if you're up so late, they've assured us there will be light bites on offer here too. Praise be.
They're aiming for a February opening if the build goes as planned. Until then, keep an eye on Insta for updates and pop into Mechanic's to wish them a happy ten years.
The Lanolips x Messina Collab Is Back With A New Flavour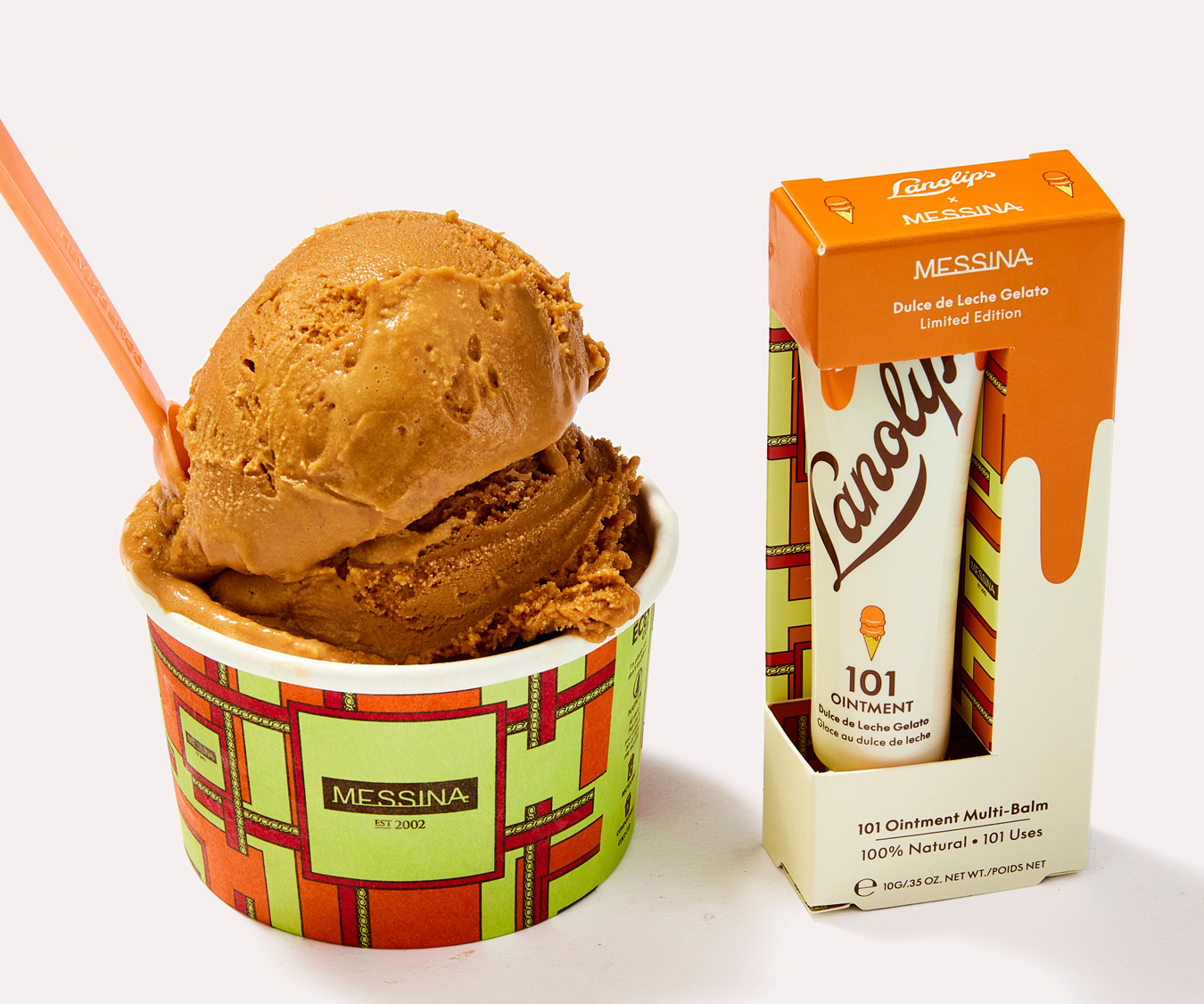 Ever wanted the taste of your Messina's dulce de leche to last a bit longer on your lips? Well, your prayers have been answered. The limited-edition Lanolips x Messina mashup is back, this time with two tasty lip balm flavours in the mix. The OG salted coconut and mango sorbet lip ointment has returned—a perfect summertime staple with all the vitamin E, natural flavour, and Aussie lanolin you need for soft, supple, and sweet lips. This time, they've also dropped a dulce de leche gelato balm, which will no doubt tide over your Messina obsession in between scoops. Both lip ointments are $14.95 and are available to shop here.
Lulu La Delizia Was Just Crowned WA's Best Restaurant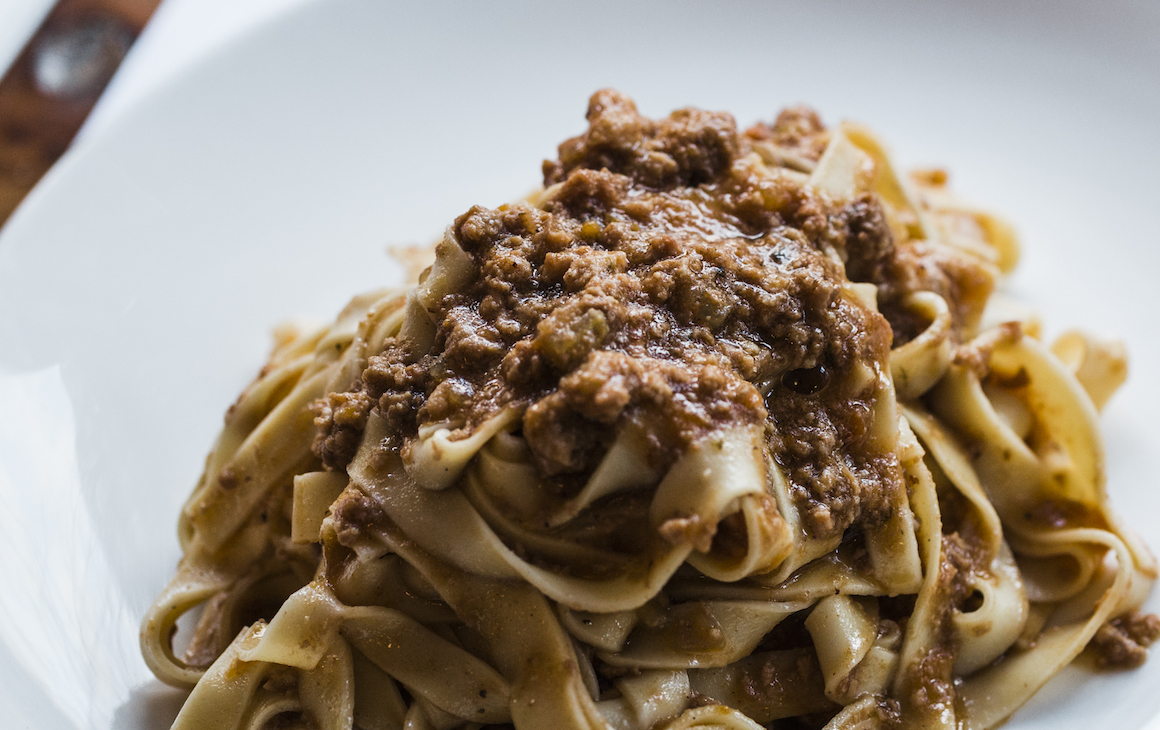 Australia's leading luxury food title, Gourmet Traveller, has unveiled the winners of the Gourmet Traveller 2023 Restaurant Awards and *drumroll* Lulu La Delizia has taken out top spot as 'WA's Restaurant Of The Year'. Headed up by chef Joel Valvasori, the humble and intimate Italian osteria has been crafting some of Perth's finest handmade pasta for years, so we're stoked to see the Subiaco gem recognised nationally. If you were searching for an excuse to book a pasta date this week, consider this it.
Meat & Wine Co Is Doing Limited Edition Steak Infused with Gourmet Porcini Waygu Butter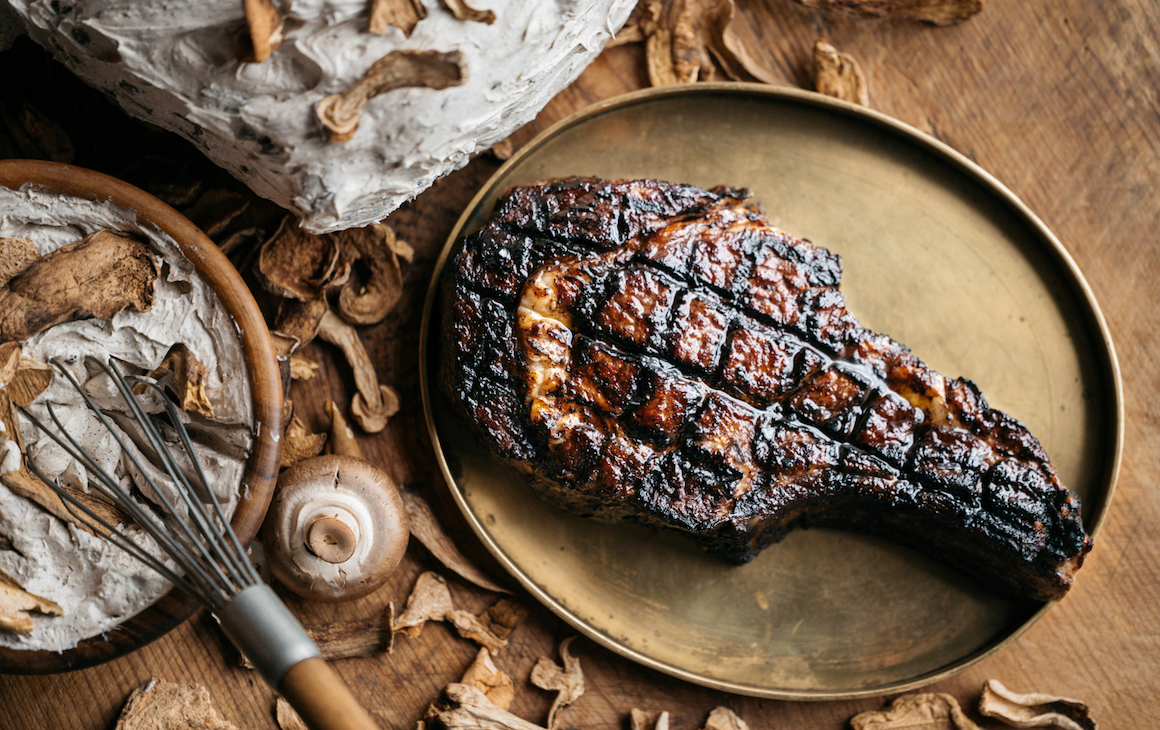 If you're a bit of a fiend for a great steak dinner, chances are you'll be well acquainted with
Meat & Wine Co
and their super special in-house dry-aging program. As one of Perth's top steak restaurants, the Meat & Wine Co set out to raise the bar, aging meat in the traditional process with one important additional step: adding a layer of
whipped Wagyu butter
. The secret science behind the butter is to reduce waste and keep the final cost to the customer low, but it also allows the team to infuse the steak with delicious flavours. And the latest flavour to grace the program is the earthy, meaty porcini mushroom, AKA the king of mushrooms. Keen? The limited edition porcini-infused steak is now available.
Bookings are available here
.
You can catch up on all the awesome new joints in town here.
Still hungry for more? Visit our food and drink section for all the latest news.
Image credit: Jess Wyld, Angelo Street Market, Shot By Thom, Hiss & Smoke, Supplied, Lajos Varga (Casa), Shot By Thom, Butter Crumbs, Free Spirit Drink Co, Supplied, Jess Wyld (Lulu La Delizia), Supplied
Editor's note: Urban List editors independently select and write about stuff we love and think you'll like too. Urban List has affiliate partnerships, so we get revenue from your purchase.