Big things are happening in Leederville. Like, really big things. We're talking a whole swag of slick new openings, revamps and extensions set to bring this once-bustling inner city hood back to its former glory just in time for summer. And Servo, might just be the most exciting of them all.
Nestled in the newly created Electric Lane, this fresh-faced all-day dining joint is part of the Leederville redevelopment by FJM (the same people behind the State Buildings) and the perfect place for your next get-together—especially since the leafy outdoor yard bar and late-night kebab stall are officially open for business now too.
One glance at the menu, and you'll quickly realise they're not conforming to a particular theme or genre here, but rather carving out a uniquely delicious culinary experience all their own that effortlessly straddles the nutritiously wholesome down to the deathly decadent. They've purposefully loaded the lighter eats onto the lunch menu—complete with a rotating selection of huge salad bowls you can choose from each day—and saved the heavier, more indulgent dishes for dinner time (when you don't have to head back to the office).
We tried our best to taste as much of the menu as humanly possible, but it's kinda huge so it'll take a few goes to get through everything. Honestly, we're not mad about having to come back again, though.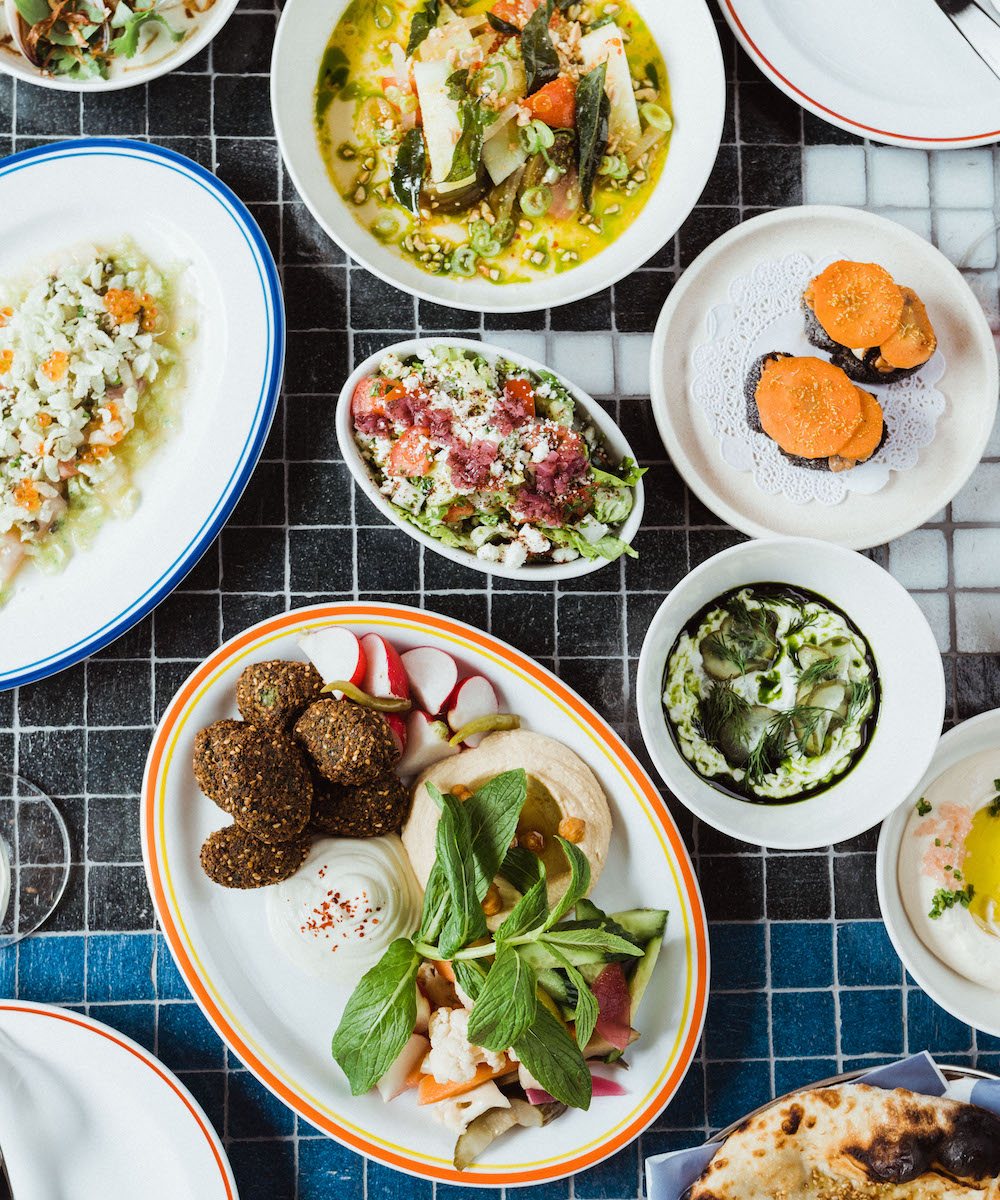 Stand out dishes from our selection include the raw fish plate, eggplant with garlic yoghurt, casarecce with anchovy and seaweed crumbs, and mixed shish grill, which comes with a selection of skewered meats with pickles, flatbread and the most delicious garlic sauce. Finish with a little peanut butter ice cream and you'll be well and truly satisfied.
They've also got a feed me option that'll go down a treat if choosing seems too damn hard (feels). Oh and it's worth noting, they're great at accomodating dietaries so just ask the wait staff and they'll point you to some options or rework a dish to suit you.
Those chasing a drink can get busy exploring the vibrant wine and cocktail menu, featuring old mates like your classic chardy alongside funky pet nats, spicy margaritas and seasonal spritzes. The wine list is split up based on flavour profile so it's easy to narrow down on what you're after. Not drinking? The non-alcoholic menu here is equally delicious so you won't feel like you're missing out.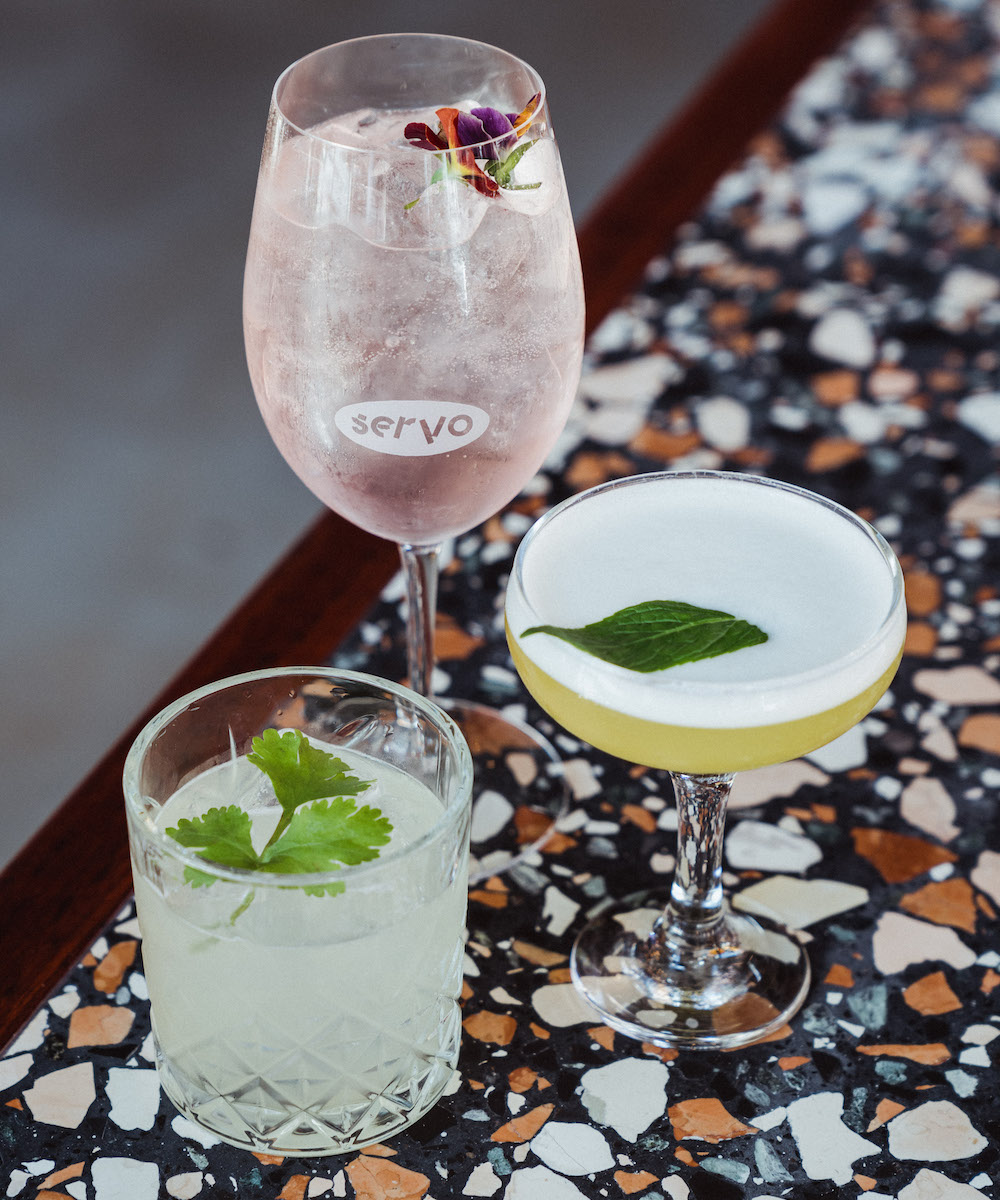 Located at 9 Electric Lane in Leederville, Servo is now open daily from 11.30am until late, with Servo Yard Bar open Wednesday to Sunday from 11.30am and Servo Kebab from 4pm. You can also swing by the Servo's coffee window Monday to Sunday from 7.00am for a quick pick-me-up.
More New Venues Opening In Leederville
Servo is just one of the exciting openings hitting Leedy, you'll also want to scope out:
Will Street—a 120-seat restaurant in the old La Vida Urbana space from Will Merrick, the chef-owner behind Bali's Mama San and Sarong in Bali, due to open late October

Naber + ||||—a cool new wine and cocktail bar in the old Varga Girl retail site, with a beer garden that opens onto a laneway, due to open this November.

Vikka—a new pizza restaurant taking over the old Theos joint mid-October.

Bunn Mee's Vietnamese Cocktail Bar—a fun new opening in the old Ria Malay Kitchen site, due to open late October.

Nuthin Fyshy— a vegan fish and chip shop in the old Sweet Lips space, which we're told is opening very soon.

Tagine—a brand new Moroccan restaurant now open at the old Little C's address.

Abacus Espresso—a cool new contemporary café now open in Electric Lane.

The Leederville Hotel—after a decent revamp, the Leedy is open again with free pool, big screen TV and jukeboxes, plus, a much improved Bills Bar.
Yep, told you there was a lot happening.
Now that you're across Leederville, get up to speed on all the new venues opening in Perth.
Image credit: Shot By Thom