You'd be forgiven for thinking that things might slow down a bit in Perth due to all this COVID-19 business, but you'd also be wrong. Perth's leading venue operators have been very busy snapping up new locations and bringing fresh ideas to life over the last 12 months, and we're starting to see more and more of those enticing new developments open their doors.
With so much happening, though, it can be a little hard to keep track of all the new venues popping up, so we thought we'd make your life a little easier and prepare you with a hit list of awesome new restaurants, bars and cafes opening in Perth.
Here are the best new venues worth making note of in Perth.
Indigo Oscar And Ol' Buoy
Cottesloe
That iconic tea house at Perth's most iconic beach is finally getting some shiny new eateries worthy of its status, with a vibrant Latin-inspired pop-up and cool new cafe concept coming to Indiana just in time for summer.
The pop-up bar and eatery, Indigo Oscar (named after the phonetic initials for the Indian Ocean), will take over Indiana's huge restaurant space this November and run throughout summer before the space undergoes its next transformation. With drop-dead gorgeous coastal views, lively vibes and seasonal, summer-ready bites inspired by the flavours of Central and Southern America, it'll be the perfect spot to set up for a cruisey long lunch after a dip at the beach or a few balmy evening nibbles and drinks—especially considering the late-night menu (on offer 'til 11pm Fridays and Saturdays) has dishes starting at just $8 a pop. You can thank Z1Z Culinary Manager Tom Haynes for that phenomenal food menu, which promises dishes like kingfish ceviche with roasted bell peppers and zingy lime, woodfired king prawns with burnt lemon and oregano, and decadent chocolate empanadas with panela sugar. Of course, the bar will have all bases covered too, with a mix of boutique wines, summer cocktails and local and international beers that are screaming out for a seaside session.
Ol' Buoy is the new cafe concept joining the Indiana family this November and considering the guys behind Daisies Cottesloe and Someday in Floreat (two of our fave Perth cafes) are developing this one, we're beyond excited to see it come to life. Expect the same casual coastal cafe vibes you've come to love from this crew, with artisan coffee and crowd-pleasing bites. Topped off with that stunning beachside location, we're banking on it being a new fave for Perth's hungry morning crowds.
Zonts Bakehouse
NORTHBRIDGE
Led by co-directors Lionel Chong and baker Kaz (Le Cordon Bleu alumni), any serious croissant fanatic will already know all about Zonts' delightfully light, airy and buttery croissants. With flavours ranging from classic, chocolate and almond through to innovative creations like salted egg yolk custard and honey wattleseed, it's no wonder they've (deservingly) earned quite the loyal following around Perth. Up until now, they've been operating out of a shared commercial kitchen with no shopfront, which meant you had to think ahead and arrange for pick-up or delivery (tough, we know). Soon though, you'll be able to stroll up and grab their goods whenever those cravings hit, with the talented team set to open a permanent walk-in store on James Street in Northbridge this September. Better yet, they'll be expanding their range, with more unique baked goods, plus yummy toasties and coffee all on offer. Keep a close eye on their Instagram for details on the grand opening because they've also let slip that there'll be fun interactive games and prizes to be won on the day.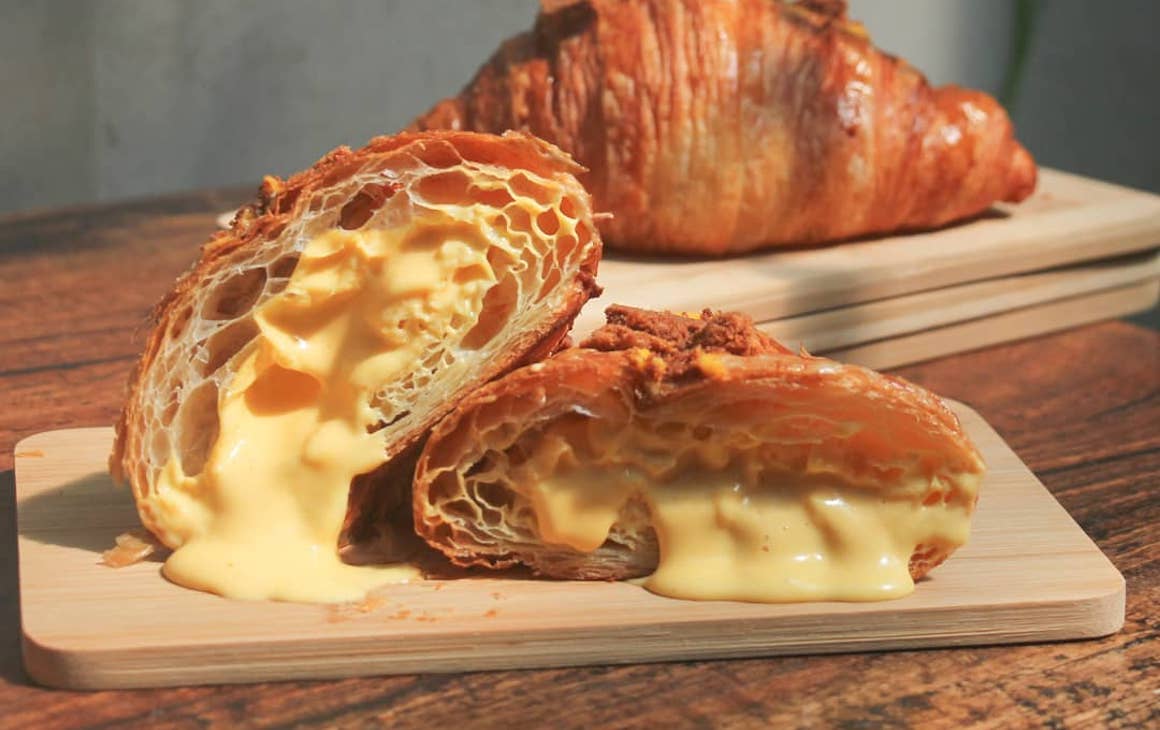 Will St
LEEDERVILLE
It feels like forever since we've been able to hop on a cheap flight and live out our ultimate foodie dreams in Bali. And god do we miss it! Thankfully, though, Will Meyrick, the chef-owner behind super popular Balinese establishments Sarong and Mama San (to name just a couple), is here to fill those cravings—opening his very own place in Leederville this September. For now, read more about what you can expect here and rest easy knowing it'll be every bit as good as his iconic Bali restaurants.
Folk & Merchant
DOUBLEVIEW
Another on-trend addition is coming to the buzzing beachside 'burb of Doubleview this Spring in the form of Folk & Merchant—a vibrant coastal cafe and retail space oozing with chilled California charm. Husband-wife duo Laura and Gary Fletcher are the talented pair behind the opening, and with Laura's exceptional eye for design (she's a qualified clothing, lifestyle product and interior designer) and Gary's far-flung hospo experience, we're confident it'll be drop-dead gorgeous. Inside, you'll be wrapped generously in boho vibes, with natural tones and textures, a lush garden wall, dried native flowers, rattan light shades and hammock hanging chairs. Outside there'll eventually be tassel umbrellas, cacti and rustic wood furniture along with a kids play space, picnic rugs and low seated furniture for families to chill out in the sunshine.
As for the cafe menu, details are still thin on the ground, but one thing's for sure; they will be serving exceptional coffee—using high quality, sustainably sourced beans roasted by local roasters and showcasing a rotating selection of small-batch single origin. Long-term, they hope to offer a variety of brewing methods, paired with seriously nutritious and delicious eats. The retail side of things will stock beautiful homewares gifts and lifestyle goodies from Australian artisan brands and Laura's own kids clothing label, Lucie June. Plus, stay tuned as they want to turn the space into a creative hub offering workshops, yoga classes and spots for buskers to play on weekends.
The cafe and retail space is due to open mid-September, with the full outdoor space opening later this year. Make sure you stay tuned for opening dates—they'll be serving complimentary treats.
Deli's Inglewood
INGLEWOOD
The laneway pop-up that sent Perth's conti fanatics into a spin, Deli's Continental, shared some bittersweet news with its loyal followers last week—announcing they'll be hanging up their aprons at their current Maylands pop-up while they get to work on opening a brand new permanent store all their own in Inglewood. With the new location they'll be able to expand operations and do some new things, offering rolls, focaccias, toasties, Roman-style pizzas (think thin and crispy), tray pizzas, cookies, coffee, and much more, along with their classic contis of course. Plus, they're also looking to extend into the evening as well, so while we'll miss pouring into that cute Maylands laneway for a bite of their epic sangas, we're pretty pumped to see what's to come. Stay tuned on this one.
Pirate Life Perth Brewery
PERTH CBD
Perth's west end is getting livelier by the minute, and things aren't slowing down with the addition of a multi-level brewery that'll cater to 1000 people. Local hospitality legends Sneakers & Jeans (responsible for The Flour Factory, Varnish On King, Caballitos, Hadiqa and Goody Two's) are coming together with the legendary Pirate Life Brewery and taking over the old Sony building on Murray Street, just over the road from Perth Arena and Yagan Square. Boasting three levels, the venue will encompass an in-house Pirate Life brewery, as well as a beer garden, three bars, a restaurant and private dining room, and open plan kitchen. There's still no word on exactly when it's due to open but rumours are it'll be before the end of the year.
A New Multi-Venue Precinct From The State Buildings Team
LEEDERVILLE
Owned by FJM Property—the same team behind the State Buildings and The Rechabite, to name just a couple of their success stories—the Leederville Hotel is planning a huge multi-million dollar redevelopment which will see a multi-venue foodie, retail and entertainment hub for the people of Leederville, including a new laneway which was recently named Electric Lane after the fact it was the first spot in Perth to switch to electric lights. If the State Buildings and Rechabite are anything to go by, we're banking on it being an absolute mecca for good food and drinks. And the best news is, they're mere months away from the first stage of openings.
A New Multi-Venue Precinct From The Old Synagogue Team
MOUNT LAWLEY
If you're a fan of the multi-venue Old Synagogue precinct in Fremantle but dread making the trip south, listen up. The award-winning team behind the stunning heritage-style transformation are set to do the same thing NOR—breathing new life into a huge 1950's warehouse space along Beaufort Street in Mount Lawley. They plan to preserve the building's rich history and character while giving it a bold, contemporary fit-out that draws people to the precinct, with three unique venues, including a multi-level restaurant, large gastro pub complete with a beer garden and plenty of breezy roof decks, plus a late-night speakeasy to cosy up in. This one is still a while away from opening but given how gorgeous the Old Synagogue is, we're betting it'll be bang on trend and absolutely stunning.
While you wait for these babies to open, make sure you've ticked off all the best openings of 2020.
Image credit: Louise Coghill, Supplied