It used to be pretty tricky to get a really good burger in Perth, but these days there are so many burger joints popping up that it can be hard to keep up.
While everyone has got their own personal favourite, we have hunted down 22 of the best burgers in Perth for you to get your greasy hands on.
Bad Love Burger Co
West Leederville
Taking up residence on Harrogate Street in West Leederville, Bad Love Burger Co is the first bricks and mortar shop from the legends behind the popular Smashburger BBQ pop-up—you know, that one at Bayswater Bowls club that had hour-long lines (yes, they're that good)—and it sits firmly at the top of our favourite burgers. They're serving plenty of those iconic smashed burgers as well as some equally good buttermilk fried chicken burgers that'll hit the spot.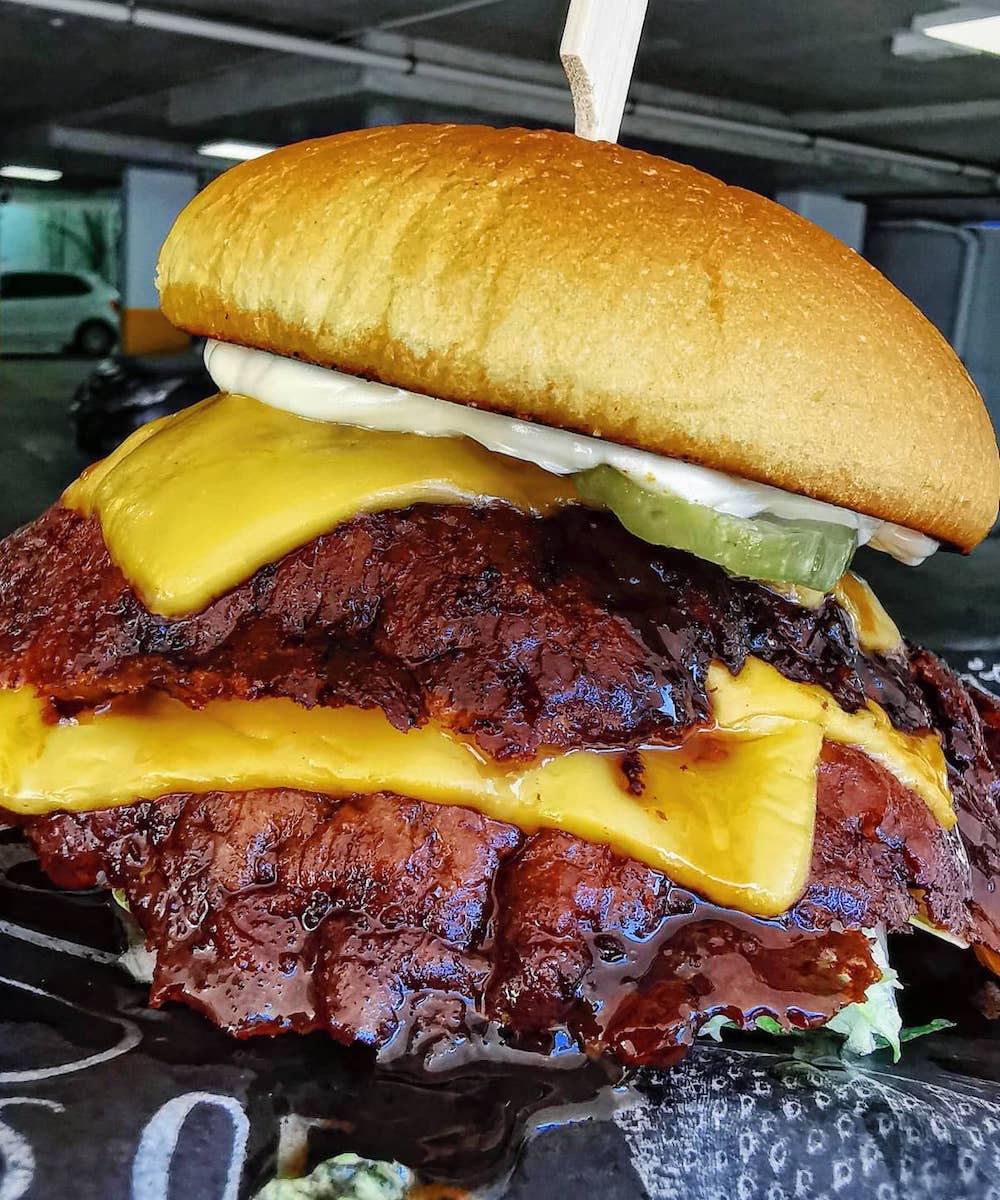 Compton Burgers
Perth
Compton Burgers are known for their massive burgers packed with cheese, bacon, multiple beef patties, house burger sauce and everything else you could want in an American style burger. Like any great American feast, you can upgrade most of their burgers from a single patty to a double patty. Try the Killa Coolio 110, with steak, bacon, cheese, onion rings and cheesy gravy. Yum.
Betty's Burgers & Concrete Co.
Perth
Hailing from Noosa, Betty's Burgers is a beachy burger shack that has a focus on serving fresh, simple burgers, made fresh for each order. And let us assure you, they're some of the juiciest, tastiest burgers going around. They also make an iconic frozen custard ice cream, if you could possibly fit it in after your juicy burger.
Hoodburger
Applecross, Northbridge, Inglewood And Mandurah
The cheeseburger kings at Hoodburger don't do things by halves. Get yourself a triple burger with cheese or one of their incredibly juicy chicken tender burgs that will no doubt leave you with a waterfall of sauce running down your arm, but hey it's worth it. Like Yolande says, "There is no competition, it's just amazing, the end!" So what more can we say?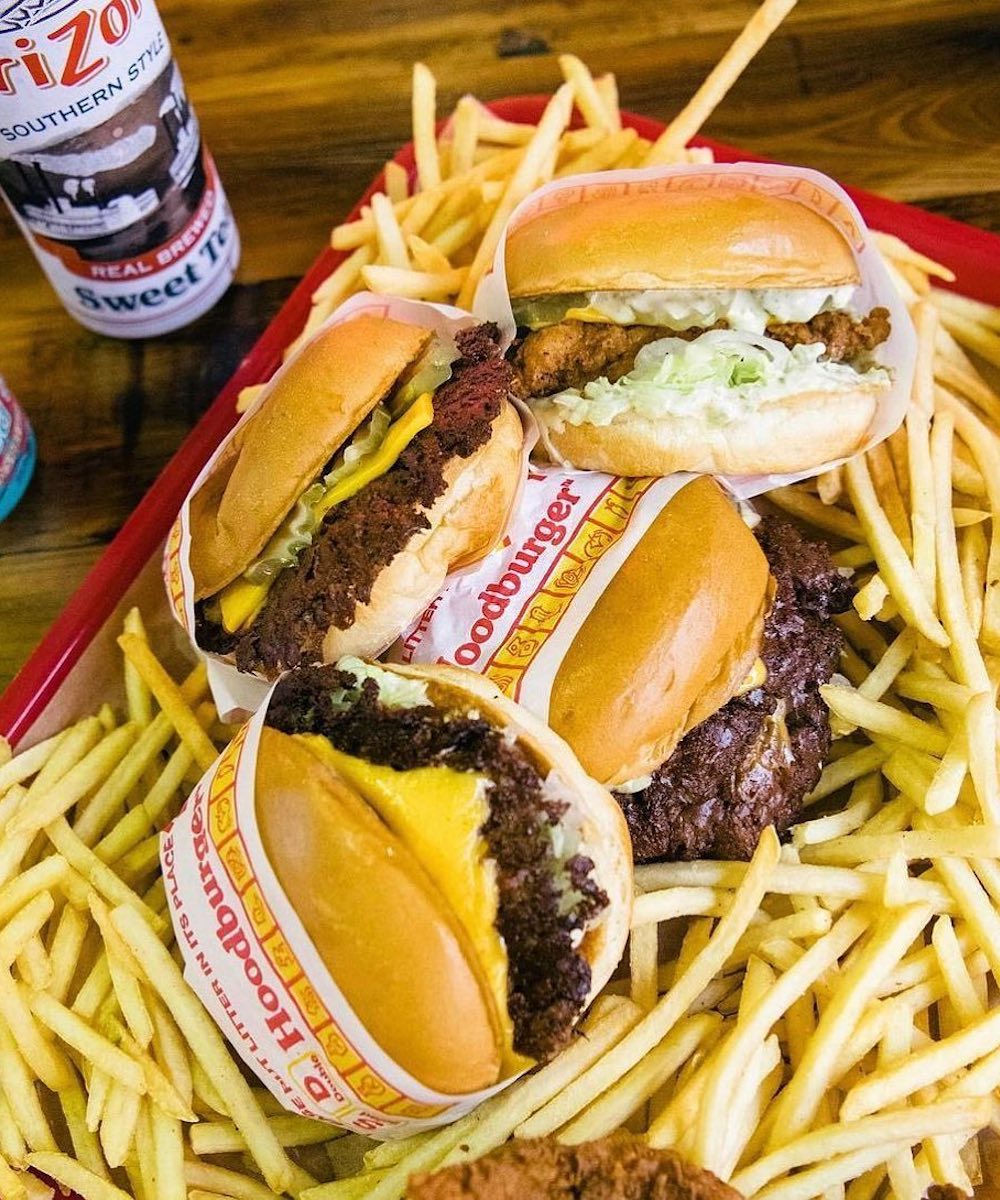 Highway Burger
Applecross
Promising the tastiest burgs on the 'highway to hell' alongside pinball, beer, epic sides and all-round fun vibes, Highway Burger delivers big burgers with big flavours. Choose from a mix of smashed beef, buttermilk fried chicken and veggie options, all made with 100 per cent WA grown or made produce.
Short Order
Fremantle And Perth
Oh sweet beefy goodness me, the buns are soft and the hand made beef patties are spiced and cooked to pink perfection at Perth burger joint Short Order. Run to your car now to sink your desperate burger-loving face into the BBQ bacon cheeseburger; beef patty, smoked mozzarella, American cheddar, caramelised onion, Short Order BBQ sauce, whole egg mayo, pickles and maple candied bacon.
RoyAl's Chicken & Burgers
East Victoria Park, Northbridge And Wembley
Perth burger fans know that RoyAl's Chicken & Burgers is the place to go for a good American style burger. Whether you're after a good ol' meat pattie, buttermilk fried chicken, pulled pork or vego, the team here will sort you out. We like the El Diablo, partly because we like to spice things up, but also because it comes with tater tots inside.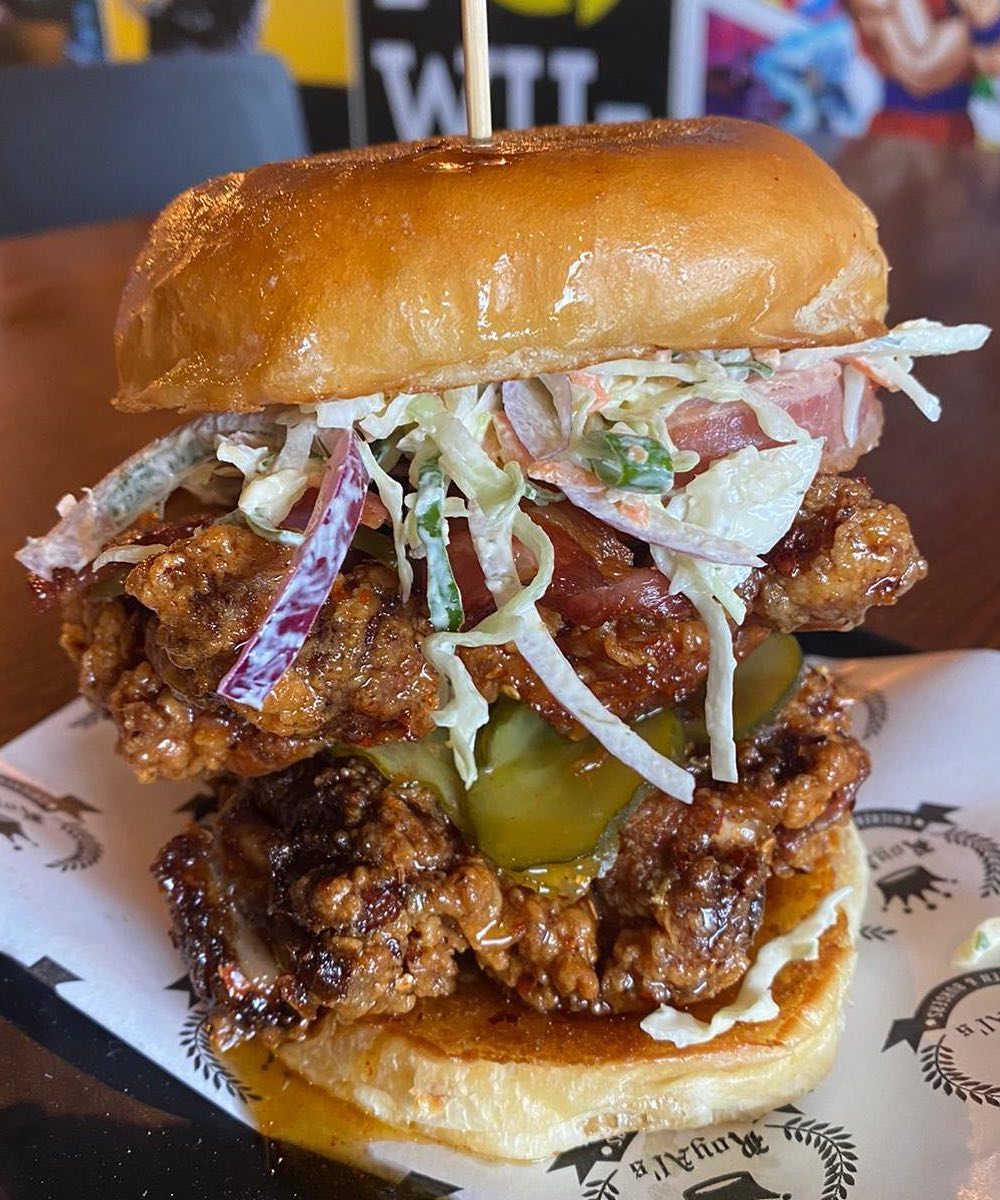 3230 Smoke + Grill
Jandakot And Como
Arguably some of the best burgers south of the river will be found at 3230 Smoke + Grill. With combos of bacon, chicken, spices, beef, literally everything under the sun, you won't go hungry here. If you have a real big appetite, you can stack their burgers up sky-high.
Fam Bam Burger Bar
Scarborough
The real MVP at Fam Bam Burger Bar is their iconic Fam Bam Chicken Burger, made with fried chicken, slaw, pickles and their special Fam Bam sauce. Best rest assured they also do some mean cheeseburgers, chicken wings and top-notch chippies if you're looking for a bigger feast. Either way, you can't fault the casual vibe where you can kick back with a freshly poured tap beer, watch the footy and dig into a quality burger (that won't break the bank).
Meet & Bun
Perth, Mount Lawley And Fremantle
Serving Shake Shack style burgers to the people of Perth, Meet & Bun is on our favourite list for the names alone. Our top picks are the Ari Gold, made with a locally sourced organic beef patty, all the good stuff like pickles, ketchup and their famous chipotle mayo, and the Chilli Chilli Bang Bang. You'll also want to get one of their amazing shakes to wash it all down.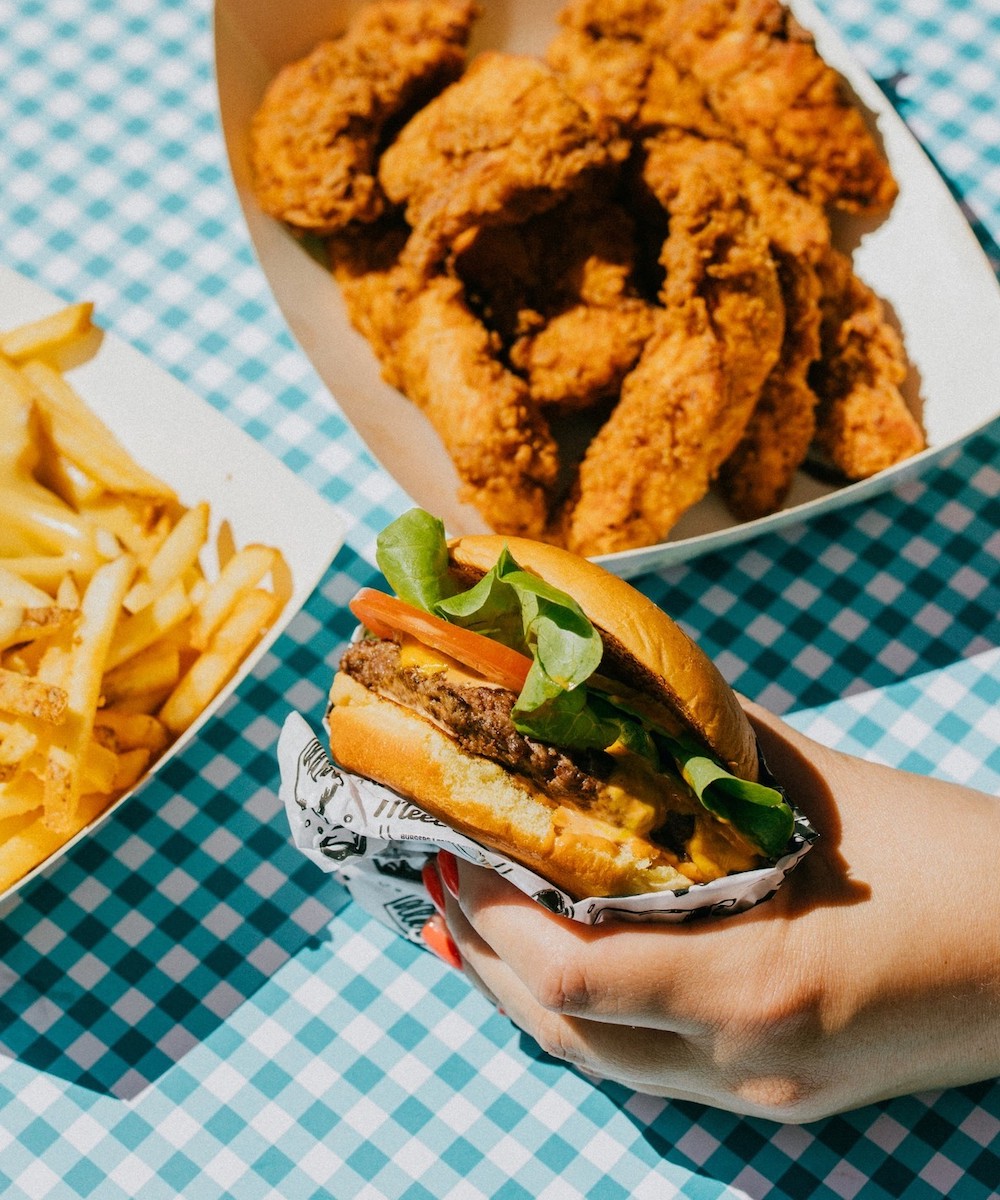 Upperhand Burgers
Swanbourne and Highgate
While there are plenty of American style burger joints in Perth, Upperhand is one of the few LA burger spots we've come across, and we dig it. Using potato rolls for all their burgers instead of the brioche buns we've all become so fond of, you can expect something a bit different—but equally delicious—at Upperhand. The Asian Sesame is a must try, and you'll want to get some peking duck fries on the side.
Charlie's BBQ
Currambine
Hardcore burger fans flock straight to Charlie's BBQ for their over-the-top, heart-attack-inducing American style burgs. No matter which burger you get, you can expect oozing sauce, loads of melty cheese and plenty of pickles. Top it off with a shake or soda and plenty of chips and you're in for a good night.
The Peach Pit
Scarborough
There's no denying that The Peach Pit is flipping some of Perth's best burgers. The Henny Penny—with its cornflake crumbed chicken and ranch sauce—is a thing of beauty and only gets better with a cold pint or a cheeky cocktail and the unbeatable beachside views.
Varsity Burgers
Various locations
Arguably some of the best burgers in Perth are found at Varsity Burgers. American-style burgers on brioche buns are served here with scrumptious sides like the hot wings and chilli cheese fries. The Texan burger—a double cheeseburger, bacon, tobacco onions and smokey BBQ sauce—is hard to pass up, but there's plenty on offer if you're feeling adventurous. The Big Kahuna with grilled pineapple, slaw and lime aioli is a vegetarian's dream.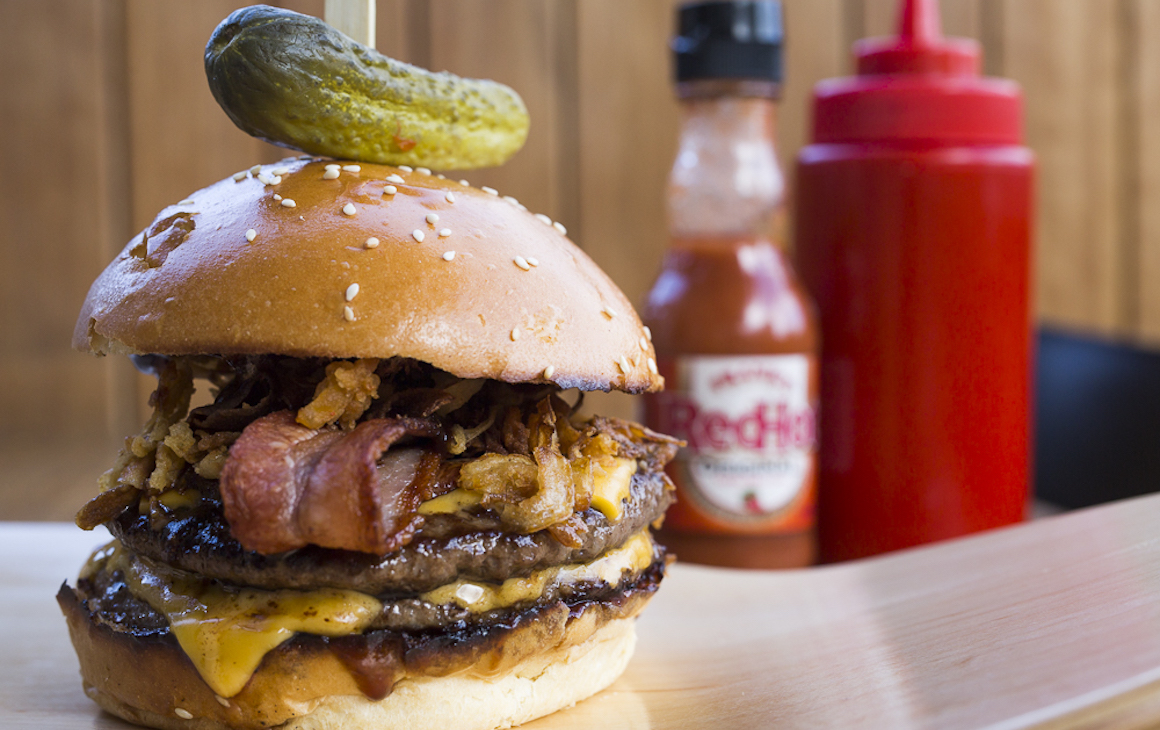 Brookton Burger Co.
Kelmscott
Brookton Burger Co. serves up some absolutely beastly burgers. We mean that in a good way. A very good way. Not only are these epic in size, but they're boasting big, bold flavours thanks to the freshest local produce. Open for dinner Thursday to Sunday, then lunch and dinner on weekends, head down for a fully loaded and fully delicious burg.
Alfred's Kitchen
Guildford
Perth's oldest burger joint, Alfred's Kitchen, is a unique take-out hut in Guildford—and one of the best places to enjoy a burger with some bikies by the fire out front. Night after night, the crowds congregate out the front of this roadside local to get their hands on Alfred's famous Aussie-style homemade burgers. If you're making the trip, you may as well go all out on their epic Cram burger with hamburger, steak, egg, cheese, and all the fillings.
Two Stacks
Fremantle
Sitting pretty inside the Sunshine Harvester Works is Two Stacks. Specialising in those delicious smashed burgers we love so darn much (maybe a little too much), they've been absolutely killing it on the burger scene. Think chipotle, cheesy goodness—why not try their Black Pudding Smash, with black pudding, double cheese, pickled red onion and burnt butter mayo.
Flipside
North Fremantle And Wembley
One of the best things about Flipside is that they are connected to some of Perth's best small bars. The other best thing is the chilli-ander chicken and the fact that you won't feel like a greasy mess after polishing one of these burgers off. Flipside does all their burgers in the mini size, meaning that even if you ate up a storm earlier in the day, you can still treat yourself to a baby burger while you're having a drink.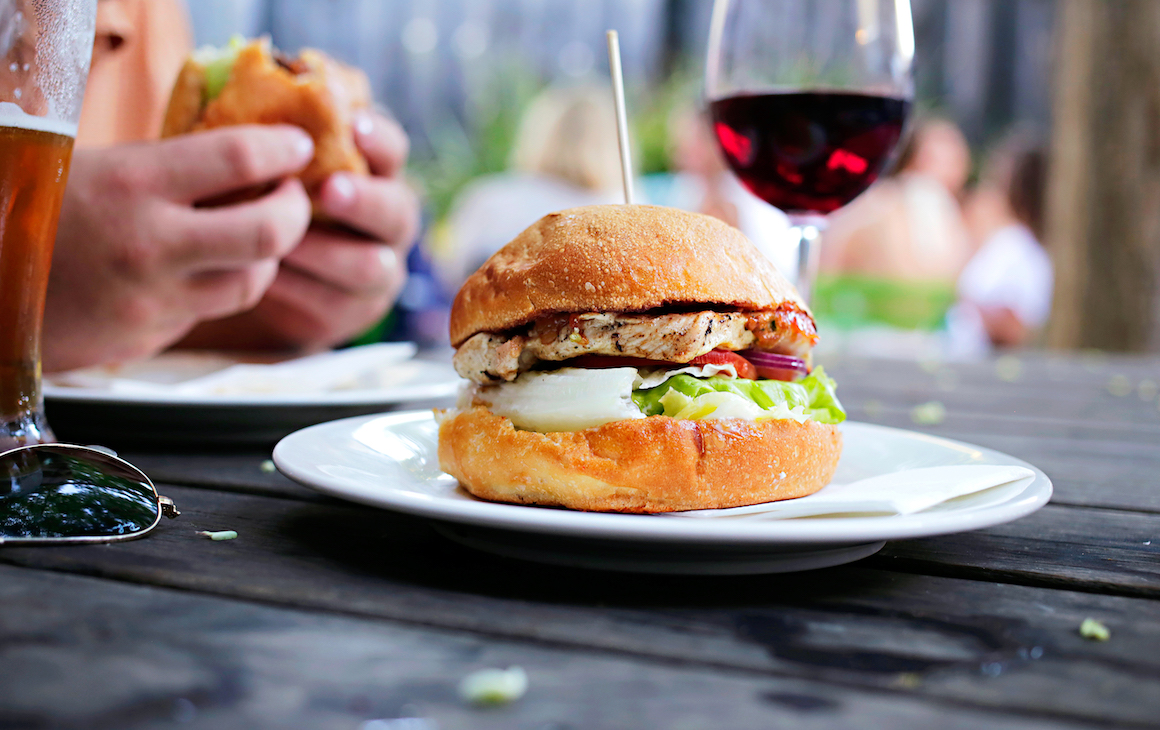 Greenhorns
Perth
After a successful launch at Freo Beer Fest back in 2016, Greenhorns popped up at Raine Square and their burgers quickly gained a reputation for being darn tasty. If you like things spicy, The Perth Scorcher is a winner. It's loaded with a beef patty, cheese, maple bacon, lettuce, tomato, crispy onion rings and the good ol' Shit The Bed hot sauce.
Big Rigz Burger Co
South Fremantle
These guys have so many burger options you won't know what to do with yourself. Think grass-fed beef with streaky bacon, caramelised onions and chipotle mayo slaw. Or free-range chicken with kimchi, pickled daikon and Korean sauce. Of course, there's also vegan, vego and gluten free options too. But the best part of these burgers is the Big Rigz secret recipe buns which will have you coming back over and over again.
Hello Harry
Subiaco
After successfully introducing their epic burgers to the east coast, the legends at Hello Harry have finally opened a store in good ol' WA. If you're a meat lover, we suggest hitting the Big Kahuna, featuring a beef pattie, grilled pineapple and crispy bacon. But they've also nailed the faux meat pattie, and the plant based burger tastes just like a classic American burger, with pickles, mustard and all the additions you'd expect.
Johnny's Burger Joint
Canning Vale
Put your fat pants on and head out to Johnny's Burger Joint for some heart-stopping burger action. Old mate Johnny delivers American style burgers—big greasy monsters—that make you feel like you are being water-boarded with beef. There are man-versus-food-style challenges to be had here too. Try the cure burger ­with 200-grams of bacon, 200-gram bacon-infused patty, American cheese, onion rings and special sauce. It's the cure to a healthy BMI.
Still hungry? Try the best fish and chips in Perth.
Image credit: Claire Logan (Highway Burger), Bad Love Burger Co, Hoodburger, Royals Chicken & Burgers, Meet & Bun, Elle Borgward