We could say a day without coffee is a day wasted. But let's be real, there really is no such thing as a day without a little kick of caffeine.
Consider yourself a coffee snob? Take your status to new heights by working your way through 50 of Perth's best coffee spots.
Central

North
Humblebee Coffee Roasters | Mount Hawthorn—The crew here are serious about coffee, and it may just be the best oat milk latte you'll ever have. There's also a second spot in Rivervale for those just a little further south.

Paper Avenue | Joondalup—There's nothing not to love about this neighbourhood hang out and with seriously good coffee, it's the perfect place to brunch.

Allegria | Ocean Reef—Dishing out the best coffee in this hood up North and pizzas even Nonna would be proud of, everything to come out of this hidden gem will fill you with pure joy.

Alex Junior | Padbury—Straight outta Padbury, this coffee spot has some serious street cred with coffee lovers of the North. If you're rolling on in, expect massive queues, or go for the easy option and text in advance.

Regular Coffee Co | Carine—This gorgeous little coffee shop dishes out some great coffee and epic eats. Natural light, loads of plants and a pretty pink wall make for the perfect backdrop to their coffee art.

Canteen | Trigg—The view here is next level. Grab a coffee and a breakfast tray, sit back and watch the surfers try to catch some of Perth's best waves.

Monty's Cafe | Scarborough—A beachside breakfast hotspot, the crew here know how to whip up a mean dairy-free coffee (as well as all the usuals). And their healthy all-day brunch menu will keep you coming back every hour of the day.

The Little Bay | Watermans Bay—Brought to you by the husband-wife duo behind smash hit Little h in Duncraig, this is another Northern beachside coffee haunt we can't get enough of. With fresh, modern interiors that boast that cool coastal vibe, it's the perfect spot to enjoy a coffee by the water.

East
Sixteen Ounces | Victoria Park—If like us, you can't get enough of staring at pretty plants while you wait for your latte, head to this coffee spot to dream of having a green thumb while you sip away on your well deserved caffeine hit.

Harvest Espresso | Victoria Park—This little gem in the bustling Vic Park foodie scene dishes out some of Perth's best coffee. If for some reason you brunch with someone who's not a coffee fan, their matcha and red lattes will be sure to hit the spot.

General Public | Inglewood—Having just opened their second spot in Inglewood after a successful first year in Scarborough, the custom Leftfield Coffee Roaster blend served up here is all sorts of good. Plus there's sourdough cinny scrolls and doughnuts to satisfy all your baked good needs.

Little Pig Eatery | Inglewood—The team behind Black Pig Deli has opened up this little shop next door to serve up toasted sandwiches (the gourmet kind), loads of cheese, charcuterie and coffee. There's even cold brew on tap.

Willing Coffee | Guildford—The coffee served at this Italian style coffee bar is deliciously smooth and you'll be feeling all sorts of wonderful with a warm 'n' cosy cup in your hands as you sit back and wave ciao to everyone walking by.

Maison Saint-Honoré | Caversham—Arguably the best french patisserie around town, this place delivers quality coffees alongside their yummy macarons and croissants. You'll find a couple of locations around town but this is their main factory and a great spot to take in the vineyard views so it's definitely our fave.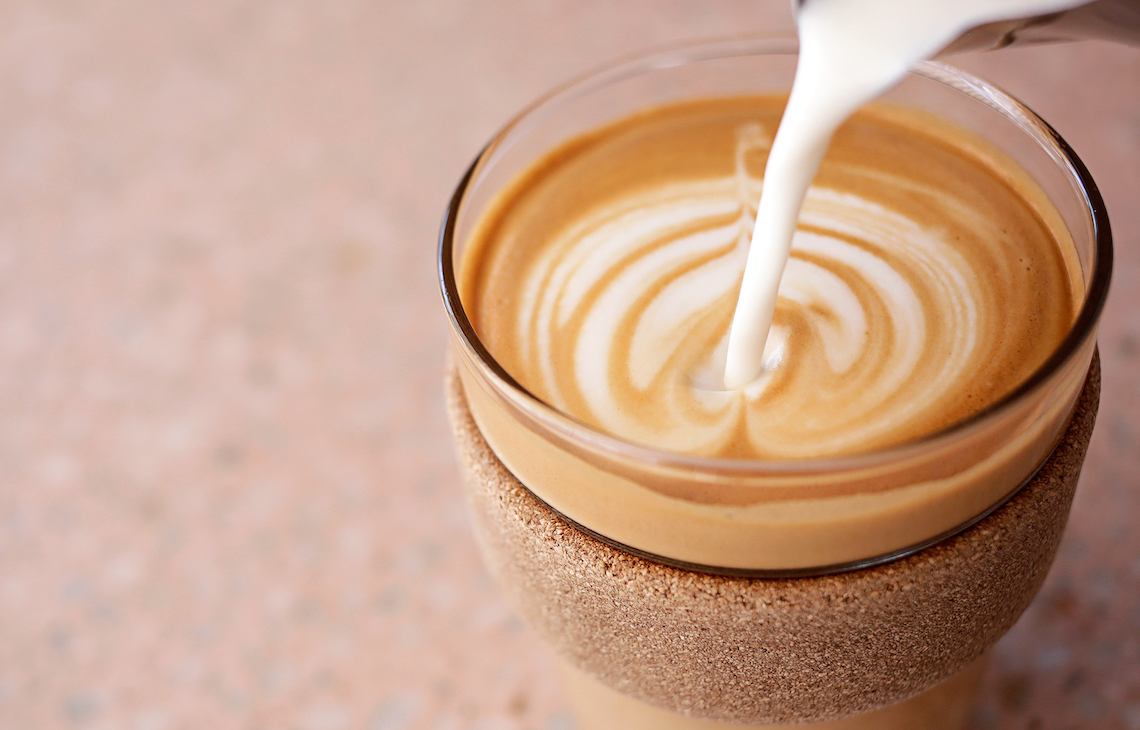 West
Community Coffee Co | Subiaco—This little espresso bar has your morning sorted—grab a sweet treat to go with your early bird coffee and you'll be one happy little camper.

Architects and Heroes | Subiaco—There's all sorts of high tech goodness going on at this coffee spot to produce some of the best brews known to man. Whether you're up for a cold brew, cold drip or regular ol' latte, the coffee aficionados here have you covered.

Boucla | Subiaco—Subi does a mean coffee and Boucla is no exception. Order the famous scrambled eggs and your favourite caffeinated brew and it'll be the brunch you've craved for weeks.

Il Lido | Cottesloe—Not only do they do epic pasta (ok everything is epic here), this beachside venue brews up a mean cup of the finest Italian coffee. Pasta and coffee? It's a yes from us.

Pixel Coffee Brewers | Claremont—Sister store to the OG in Leedy, you can expect the same exceptional coffee and pretty little eats from one of our fave coffee shops.

Cleaver Street Coffee | West Perth—Our prayers were answered when two clever guys started serving coffee next door to Cleaver Street Deli. The coffee is ace and they even manage to dish out some pretty sweet treats, bagels and soups from the tiny store.

North Street Store | Cottesloe—Yes the cinny scrolls are the star of the show however this old school style deli is serving up some of the best coffee you can get your hands on.

Good Things Cafe | Mosman Park—Good food and great coffee make this a regular on our hit list.

Felix and Co | Nedlands—The team here know a thing or two about coffee and source some of the best beans in the country. Using the Japanese-originated Pour Over method, it may take a little longer but the result is worth it with a well balanced, flavoursome coffee.

Someday Coffee Co | Floreat—There's a reason Someday is Floreat's worst kept secret. Our pick? The cold brew coffee on a balmy summer's day.

South
Sprolo | South Perth—Brewing Blacklist Coffee Roasters and serving up some seriously good brekkies (like the traditional Singaporean) make this hangout a favourite amongst South Perth locals.

Grouch and Co | Myaree—We challenge you to find a team more serious about coffee. The crew here are micro-roasters of the finest coffee beans from single growers around the world and their love for coffee can be tasted in every cup.

Ooh Coffee | North Fremantle—If the cutest coffee cups in town weren't tempting enough, the silky smooth blend of Five Senses coffee and smell of freshly baked goods will do the trick. Plus this coffee spot is next to one of Freo's finest boutiques, Ooh La La, so it's a win-win for all.

Blink Coffee Bar | Fremantle—The service is as amazing as the coffee so it's no wonder this place is always packed. Grab an iced hazelnut latte and we guarantee you'll be back for more.

Broody Hen | Fremantle—A go to for Freo locals, the coffee here will not disappoint. Pair it with a freshly baked muffin or brekky roll and you'll be good to go.

Laika Coffee | Lathlain—Amazing brunches and house roasted coffee? You'll need multiple visits to this neighbourhood gem to get your fix.

Brother of Mine | Baldivis—The house roasted coffee is dreamy. The jaffa buttermilk hotcakes are like a warm hug on a winter's day. Run, don't walk. We promise it will be worth it.

Cheeky Boy | Applecross—If a soy latte is your thing, this is where you need to hit up. But really, all of the coffee here is good. One visit and you'll be wishing it was your local.

The Little Banksia | Kensington—We love everything about this place, including the incredible coffee thanks to a team of talented baristas and Leftfield Coffee Roasters.

The Tribute | Shelley—The baristas here have a talent for producing some pretty great coffee. If you live around the area, or even if you don't, this is one brunch spot you need to hit up stat.
Image credit: Nancy Hanna, Emma Bryant, Elle Borgward