Hot cross bun season is well and truly here, and we couldn't be more ecstatic. As the cooler weather sets in, nothing brings us more joy than biting into a warm, toasted bun smothered to the max with butter. Whether you prefer juicy fruit, decadent chocolate, or something even more exotic, there's a bunned beauty for you to enjoy,
We threw it over to you this year to see who was serving up the tastiest in town—here's who you reckon are slinging the best hot cross buns in Perth.
Mary Street Bakery
Various Locations
Serving up some monster sized hot cross buns, it's really no surprise that you just can't get enough of Mary Street Bakery's fresh, fluffy buns. They don't hold back when it comes to the spices either, packing these babies with cinnamon, nutmeg and oodles of dried fruit. If you're up for something different, try their new choc-orange hot cross buns that are sure to make your mouth water. Trust us, you don't want to miss out on these sweet pillows of goodness this year.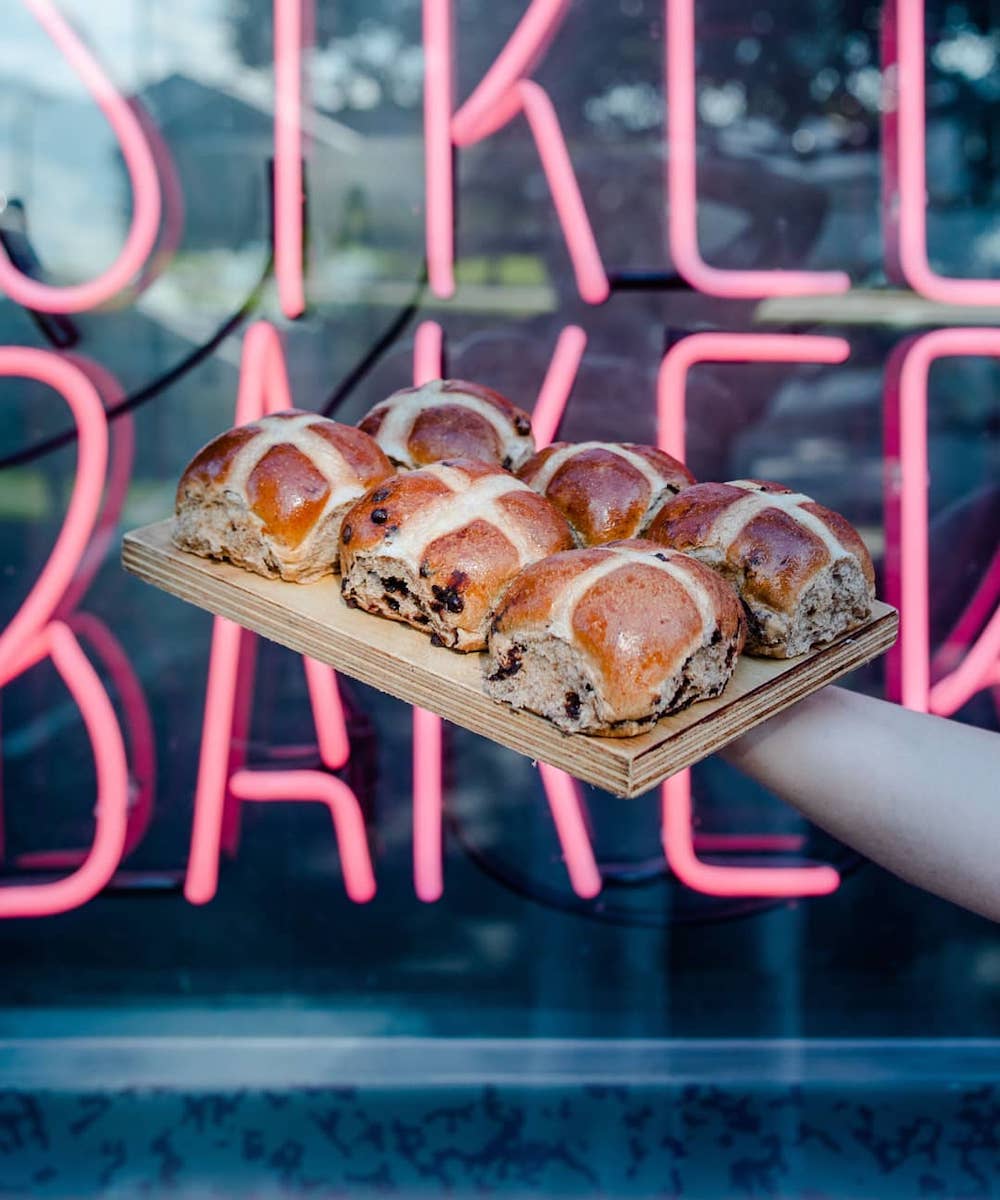 North Street Store (Or Big Loaf Factory)
Cottesloe
If you've tasted any of the bread or the cinnamon buns coming out of the oven at North Street Store, you'll know these guys deliver on all fronts—and their hot cross buns are no exception. With tea-soaked West Aussie fruit, a special spice mix and a vanilla syrup glaze, you won't be able to stop at one of these buns. Pick them up at all their outlets: the OG North Street Store in Cottesloe, People's Cafeteria in Northbridge, Little Loaf Factory in South Fremantle and directly from Big Loaf Factory Bakery in O'Conner. If you can't make it to one of their stores, don't stress—we'll hook you up with their original hot cross bun recipe for you to bake at home.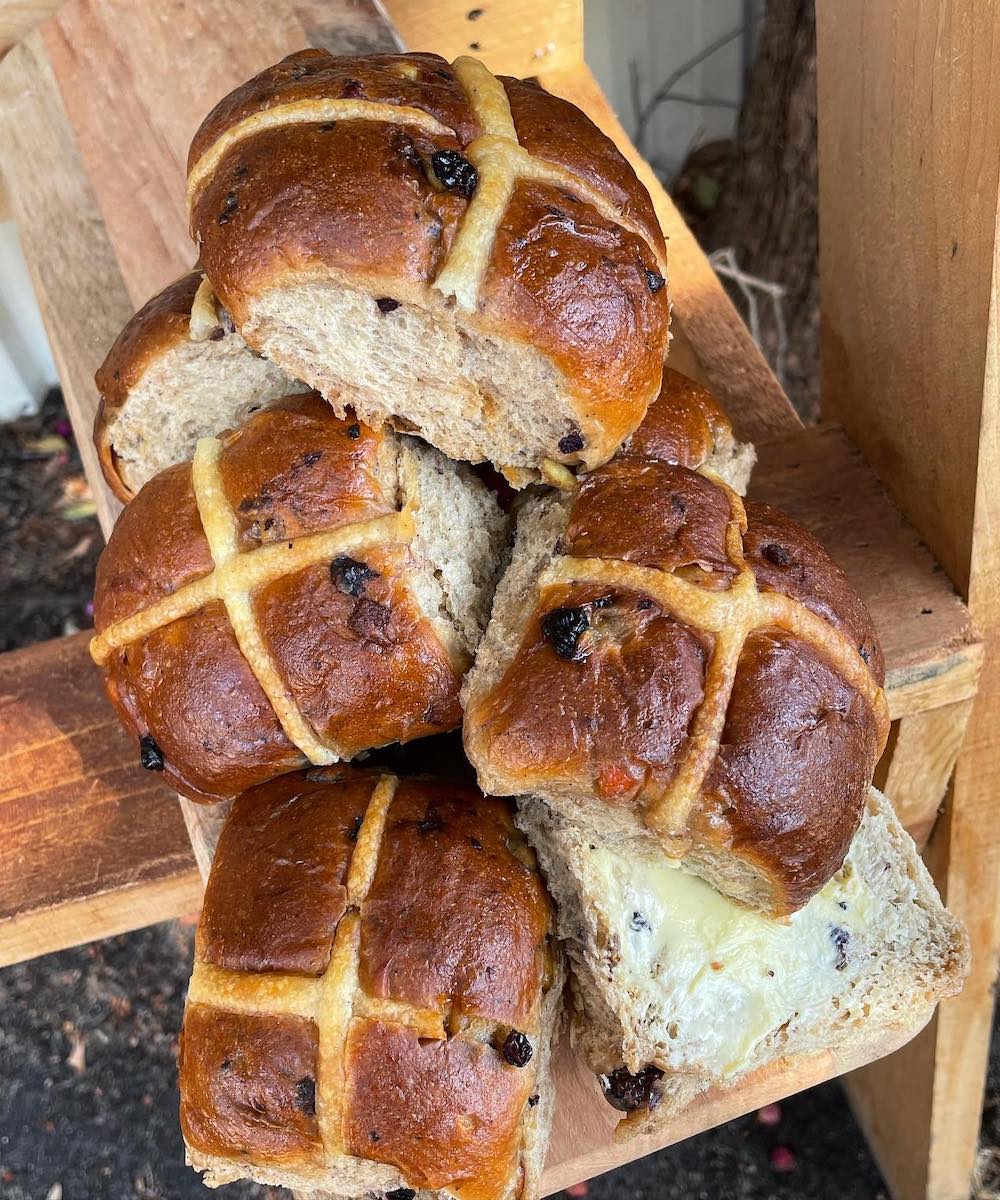 Miller + Baker
Perth CBD
City kids, listen up—inner city bakery, Miller + Baker, are now serving up delicious buns made with 100% freshly milled WA flour. Offering classic fruit buns every day of the week with a good hit of spice and candied orange peel, or for those who love a bit of cocoa, they're also baking chocolate buns on weekends.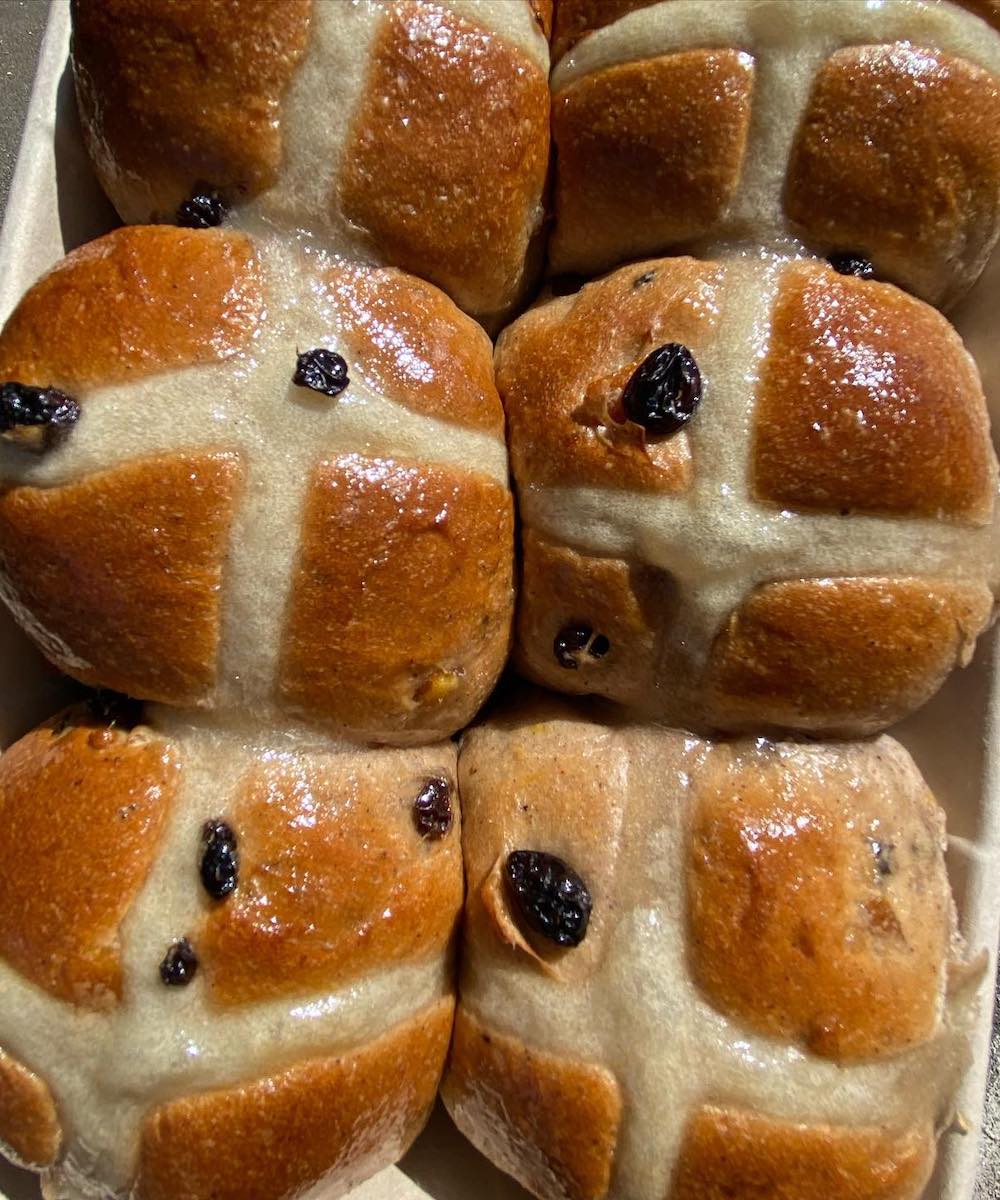 Joe's Bakery
West Perth
With over 40 years in the hot cross bun game, Joe's Bakery is the real deal. And with so much time serving up top notch buns, it should come as no surprise they've got something for everyone with their super popular traditional bun, chocolate chip, no peel (still has sultanas) and for those that are scared of fruit, completely plain. Either way, you're in for a treat.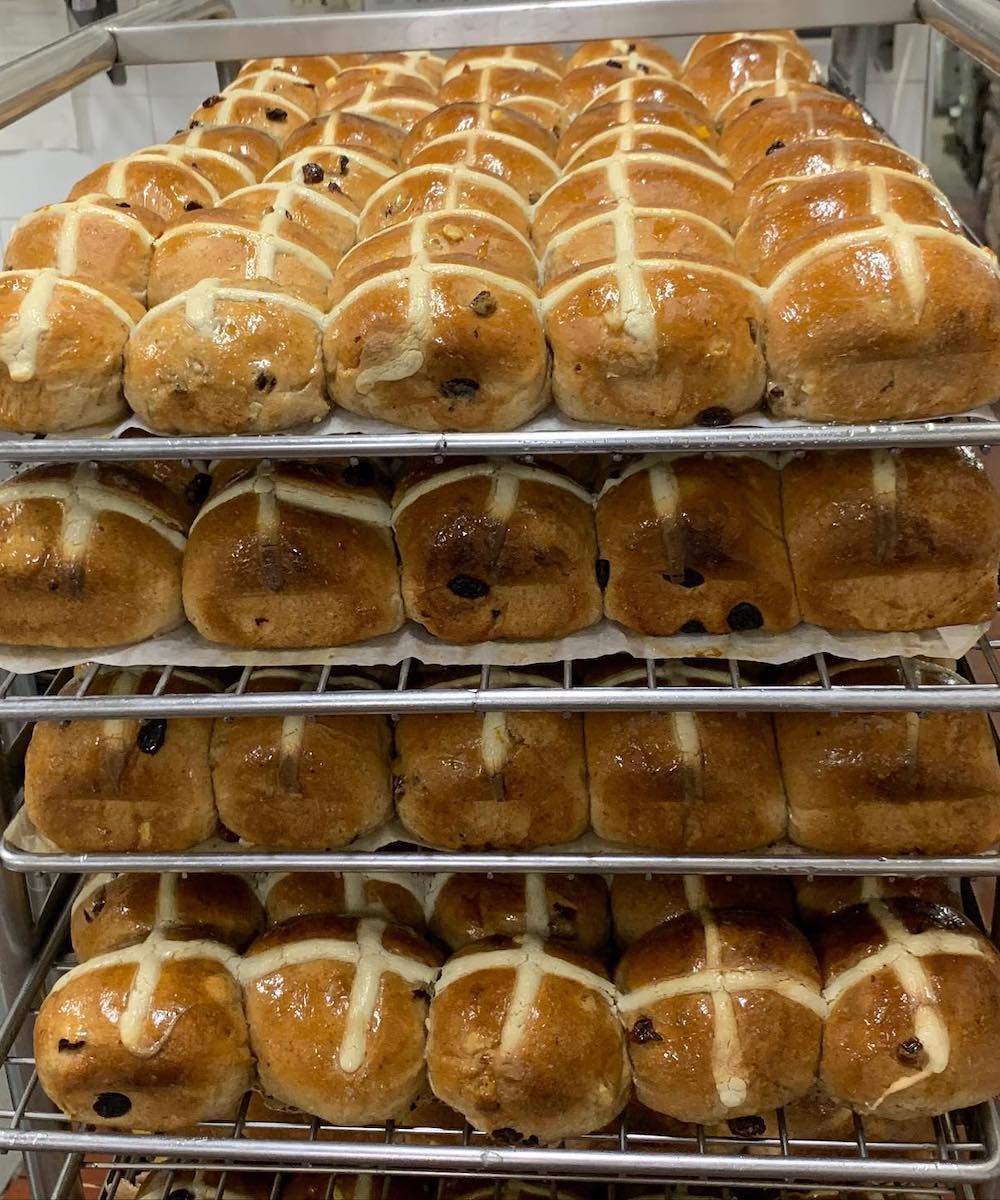 Chez Jean Claude
Subiaco and West leederville
Chez Jean Claude in Subiaco and West Leederville is back at the hot cross bun game and thank goodness for that. Filled with raisins, currants and a good dose of cinnamon, these little buns of deliciousness are the perfect vessel for a good slathering of butter. Plus, if you buy five you get one for free.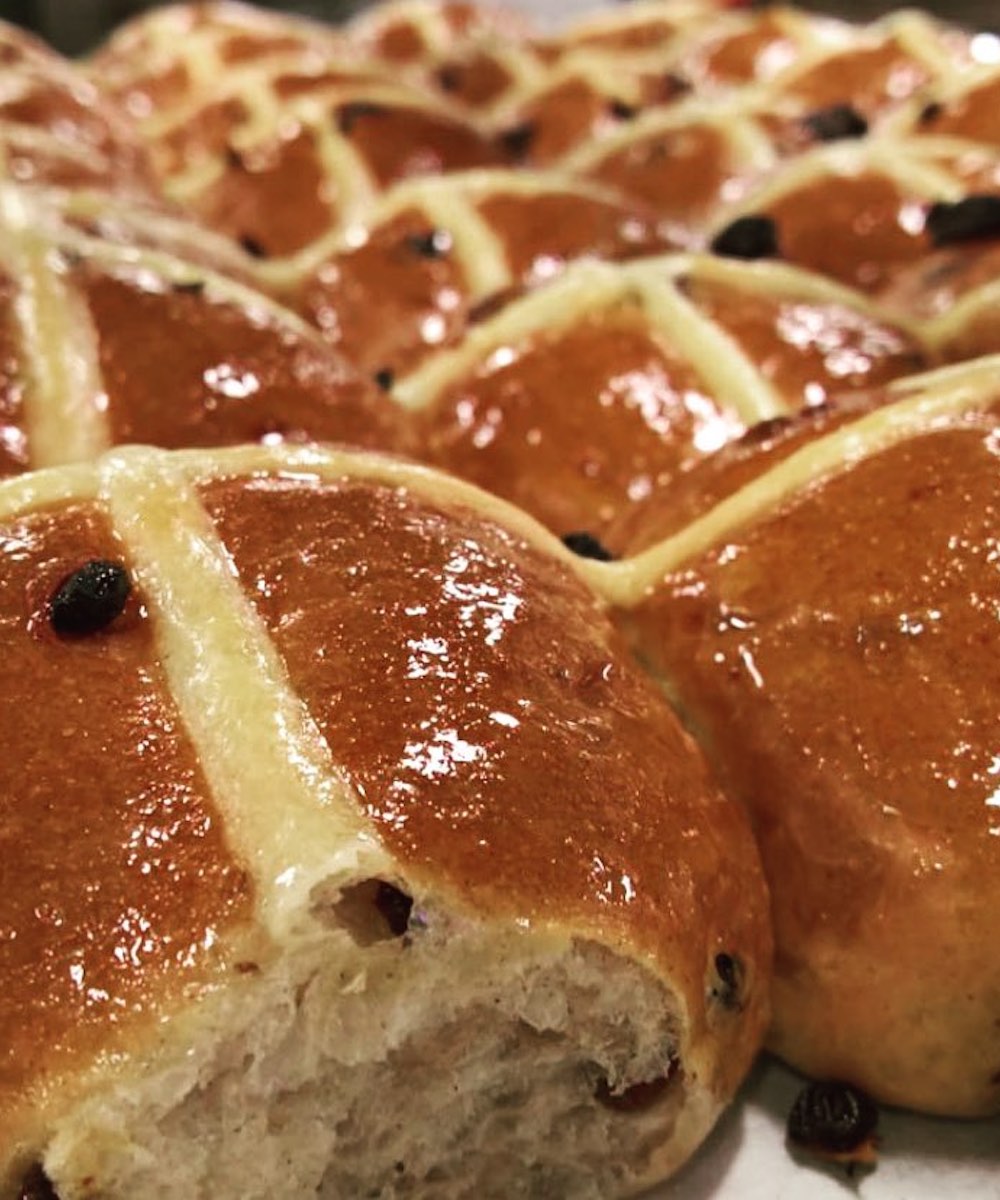 Dunn and Walton
Doubleview
We're glad to see you agree that Dunn and Walton are serving up some of the best hot cross buns in town. And thankfully, they're pumping out batches of the freshly baked things every day until Easter so you won't miss out. They use premium bakers flour, fruit, spices, coconut sugar and sunflower oil to make these beauties and let's just say they won't last long at home.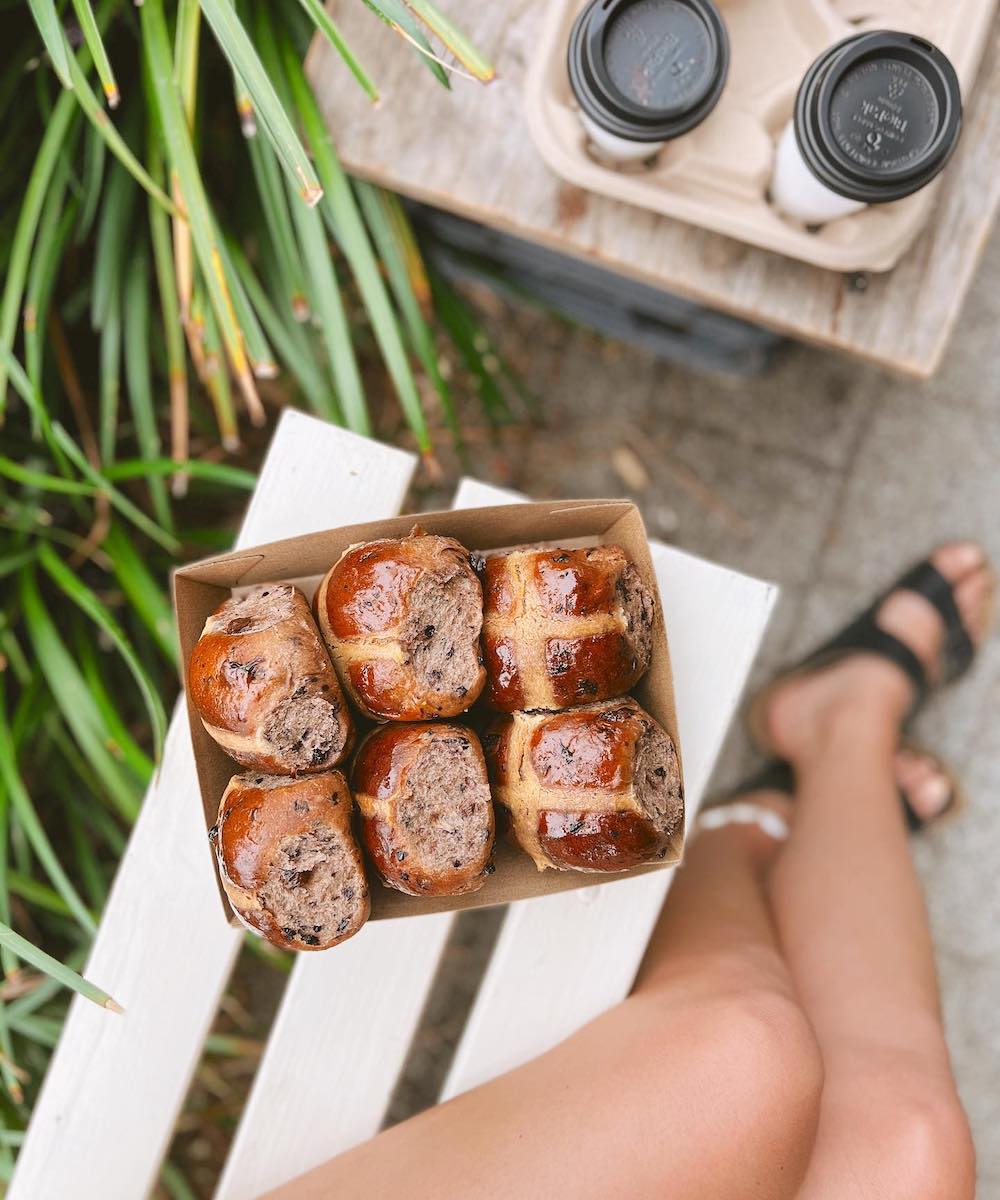 Strange Grains
Shenton Park
There's nothing strange at all about heading to Strange Grains, because their hot cross buns are so darn good. Offering three types of tasty gluten free buns (traditional fruit, chocolate, and paleo) there's a little something for everybody. They're also vegan, GMO free and with no added sugar. What's not to love?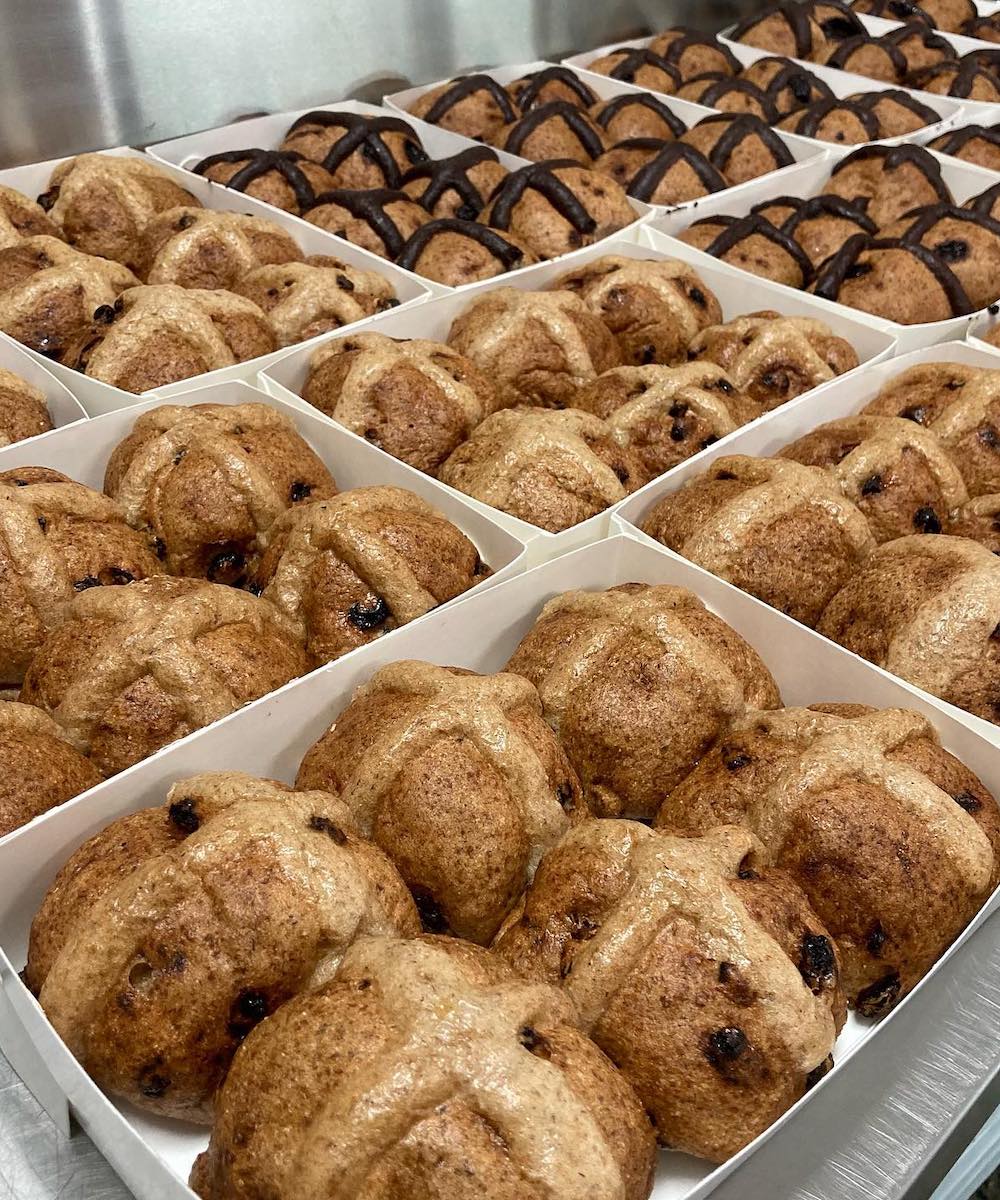 General Public Food Co
Scarborough and Inglewood
General Public Food Co's first batch of buns hits cabinets this Saturday and we could not be more excited. The team are baking up fresh hot cross buns from both their Inglewood and Scarborough locations, and like all their carby treats these bad boys are made with sourdough, giving 'em that signature chew we just can't get enough of. Get down early 'cause they won't last long.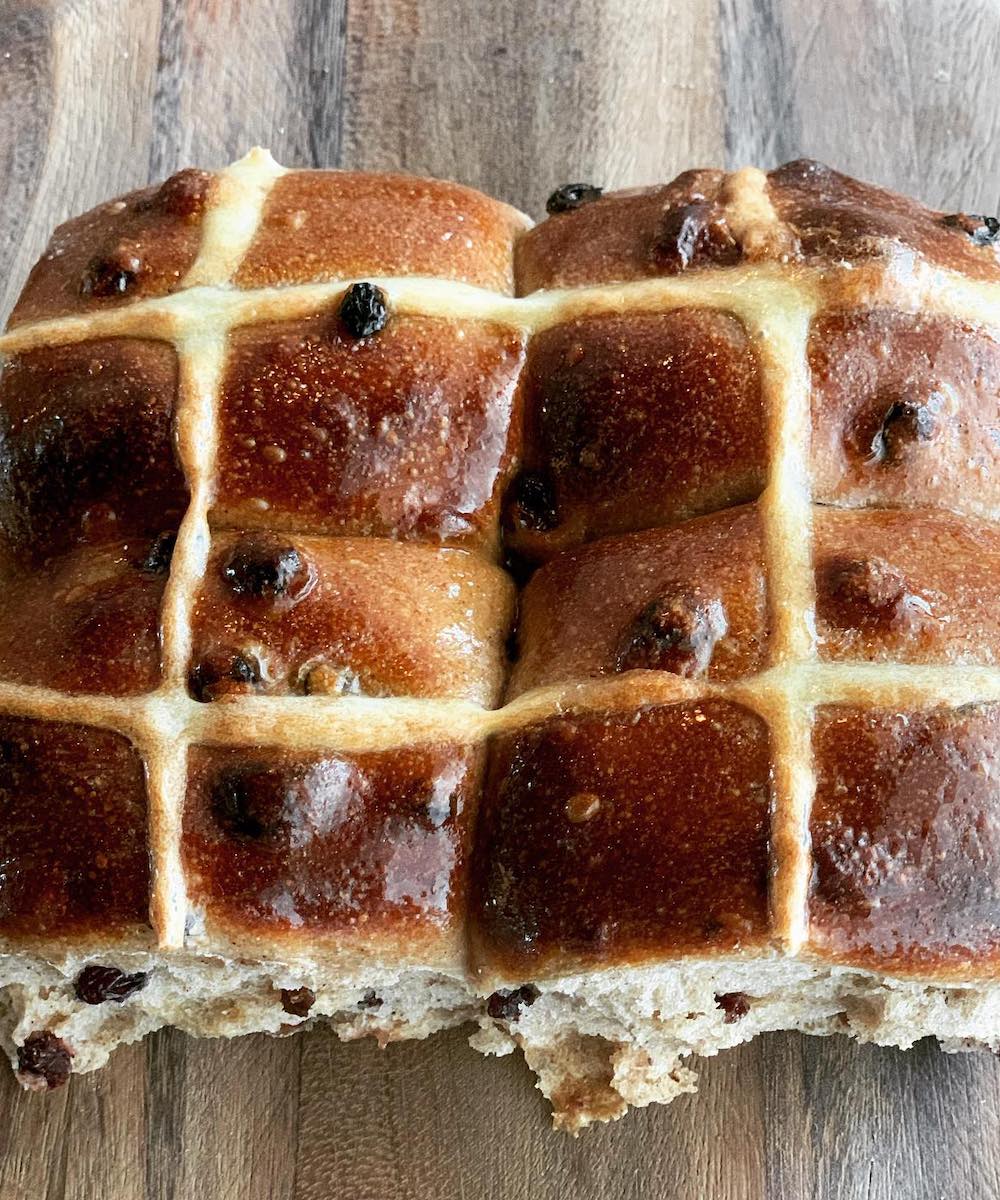 Grain Bakery
Lathlain
Grain Bakery is a family-run joint in Lathlain bridging the gap between contemporary bakehouses and the familiar country-style bakeries of yesteryear. And much like nan's baked treats, these hot cross buns deliver the nostalgic flavours you're craving with the perfect ratio of fruit… now all you have to worry about is finding the ideal ratio of butter to bun. We're still waiting to hear when we can expect 'em this season, so just keep an eye out on social media for now.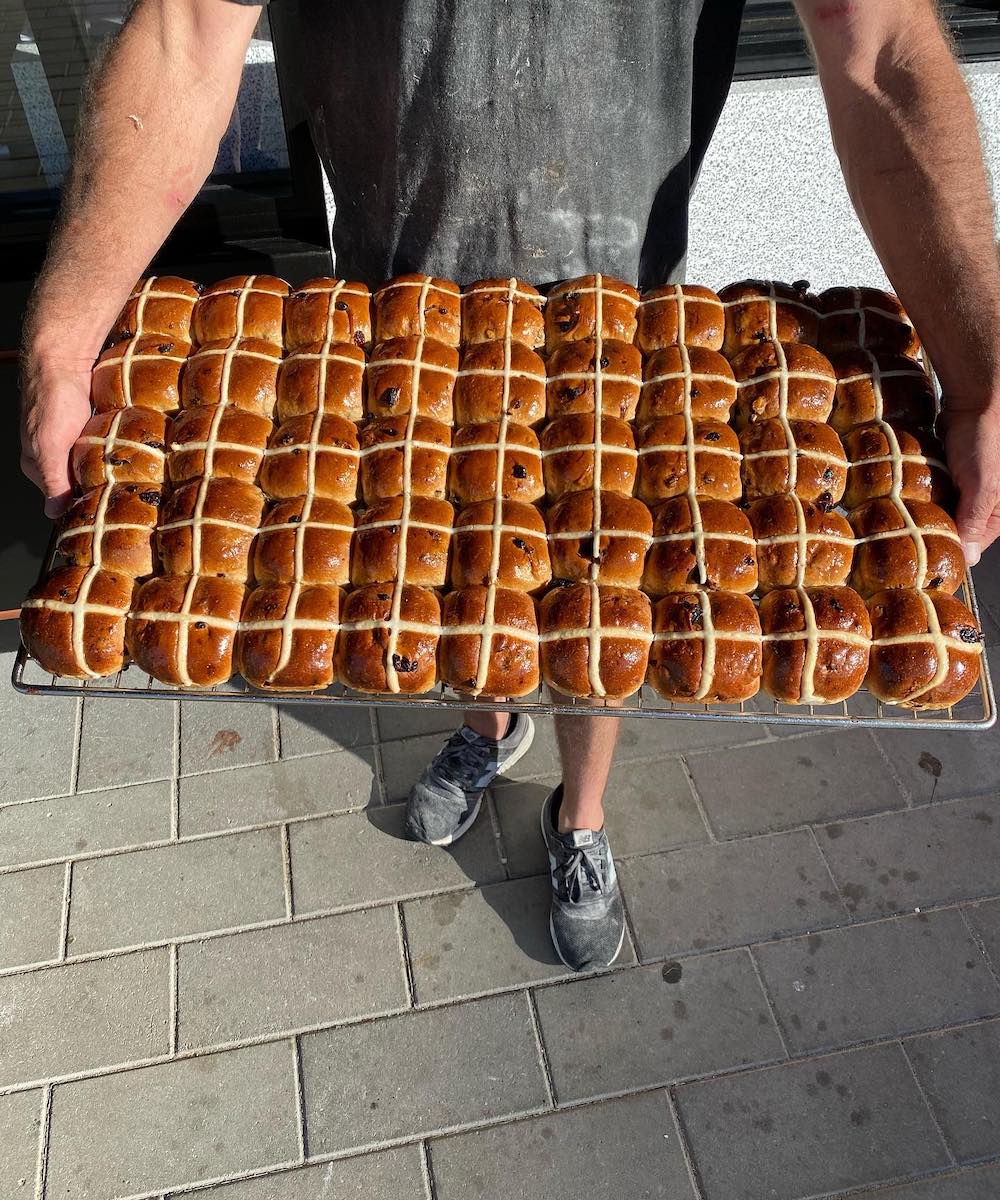 Knead Bakery
Scarborough
This family-run micro bakery is a local fave in Scarborough and their gorgeous sourdough hot cross buns will make you see why. Packed full of fruit, spices and molasses, Knead's buns are shaped by hand and fermented overnight before being slathered in a rum and cinnamon glaze that'll leave you drooling. Baked fresh daily, just get down early to avoid missing out.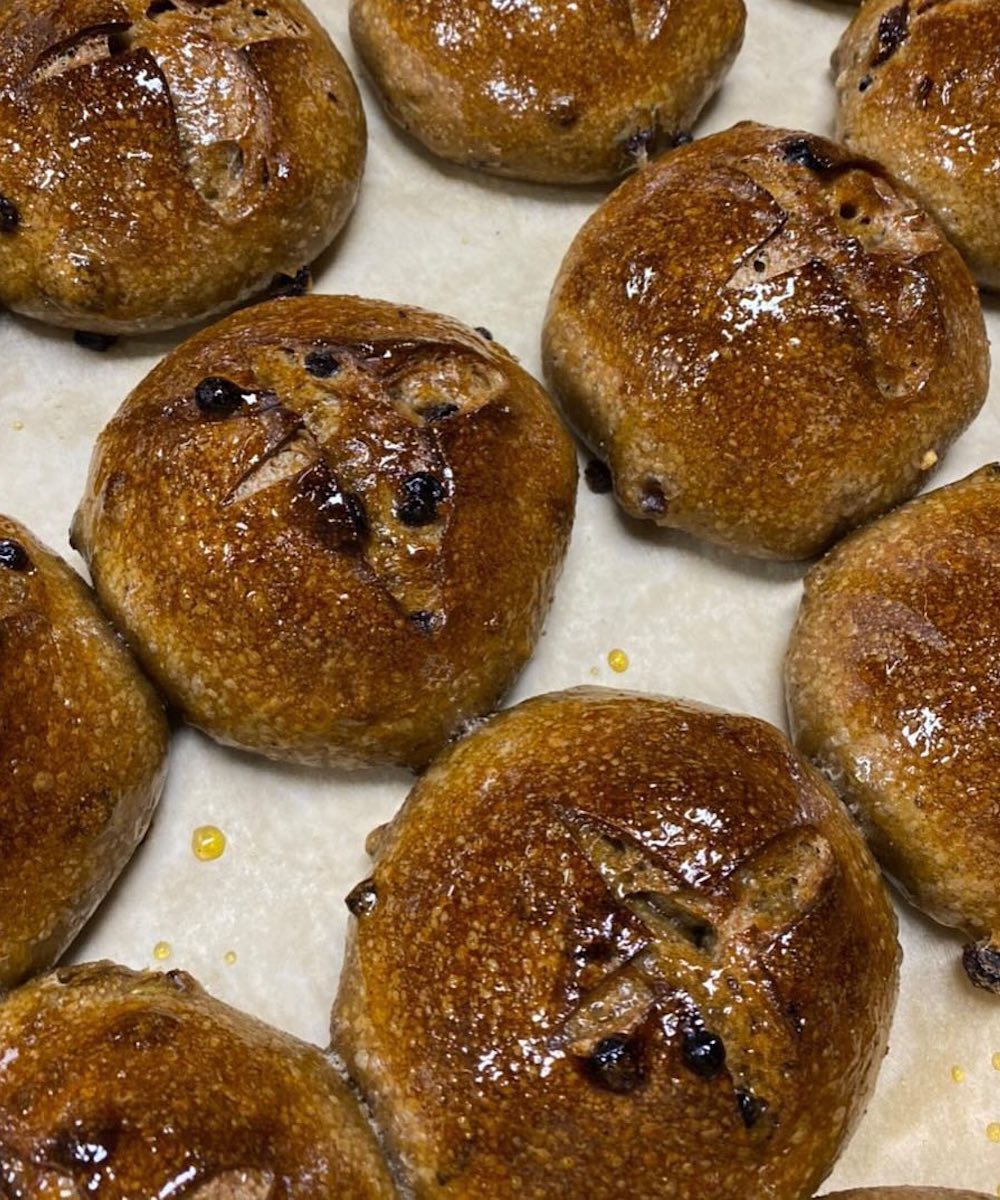 Looking for more baked treats? Check out Perth's best bakeries.
Image Credit: Danica Zuks, North Street Store, Miller + Baker, Joe's Bakery, Chez Jean Claude, Dunn and Walton, Strange Grains, General Public, Grain Bakery, Knead Bakery