There's nothing better than a cinnamon scroll; the warm bun, the spicy cinnamon, and the sticky icing. It's no wonder Perth has gone slightly mad for them. If you're hankering for a good cinnamon scroll, bun or roll, don't just stare longingly at Cinnabon pics, go out and get one.
Here are Perth's best cinnamon scrolls to hunt down.
North Street Store
Cottesloe
Good old-fashioned cinnamon scrolls are hard to beat, and North Street Store really fuels your inner child with their incredible rendition of the classic. They're so good that they're famous around Perth, so if you want to grab a few for yourself, you'd better head down to the store early in the day. Not only do they have fantastic cinnamon scrolls for one, but they've also got a whopping cinnamon scroll cake. It's the size of around ten cinnamon scrolls combined and is great to share, but when it looks that delicious, you know you want to have a crack at it all to yourself. And because the NSS crew are good at sharing the cinny love, not only can you grab their yummy scrolls at their other joints (Big Loaf Factory, Little Loaf and People's Cafeteria), but you can also find them scattered around some of your fave Perth cafes.
Sugar and Nice
Inglewood
Everything's sugar and spice and all things nice at this cafe, including their tasty cinnamon scrolls. You can get them every single day of the week unless they're sold out, which does happen pretty regularly because they're that popular. Sugar and Nice start pumping out the cinnamon buns at 8.30am, so if you hurry you can snag a treat before work and kick the day off to a sweet start. With their delicious cinnamon sugar centre and incredibly tasty glaze, these mouth-watering scrolls are sure to become your new obsession.
Spirals Cinnamon
Northbridge
Established way back in 2004, Spirals Cinnamon are all about the cinny scrolls so you can trust they know what they're doing. Aside from the classic scroll, they've got a whole range of exciting flavours with toppings like salted butterscotch pecan, cream cheese pretzel, and honey fennel. But what we love is their range of pre-baked scrolls which you can finish off in the oven at home. Yep, why just pick one up when you can buy enough for the whole week and let that tasty cinnamon scroll aroma waft through your home. You'll be drooling all day, every day.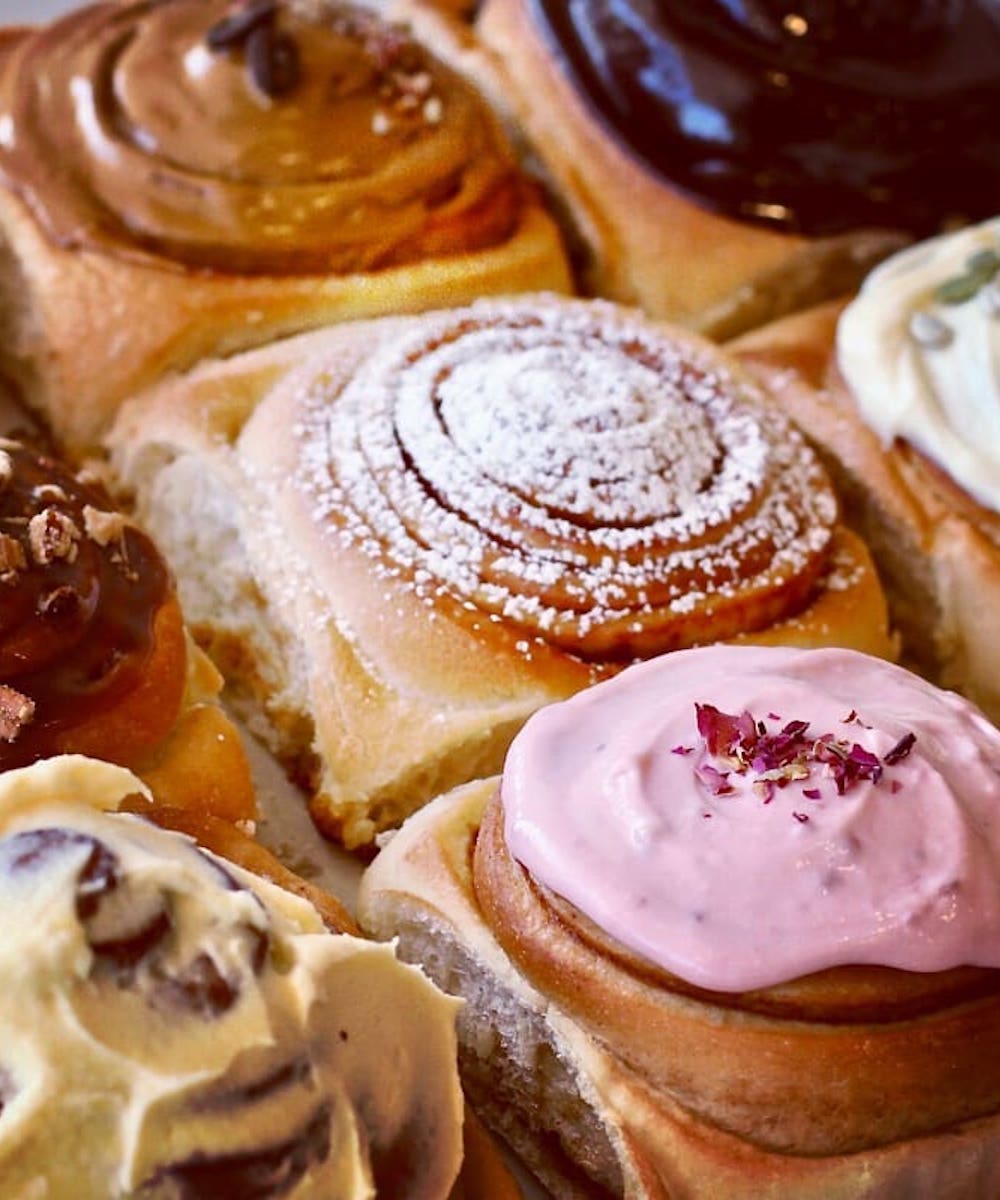 Last Crumb Cake Co
Bassendean
Located north of the river, Last Crumb Cake Co is another very popular little spot known for their incredibly friendly staff and knock-out cinny scrolls. In fact, people love them so much they had to start doubling daily production to avoid disappointment. Moist and gooey without being overly doughy, you'll quickly see what all the fuss is about.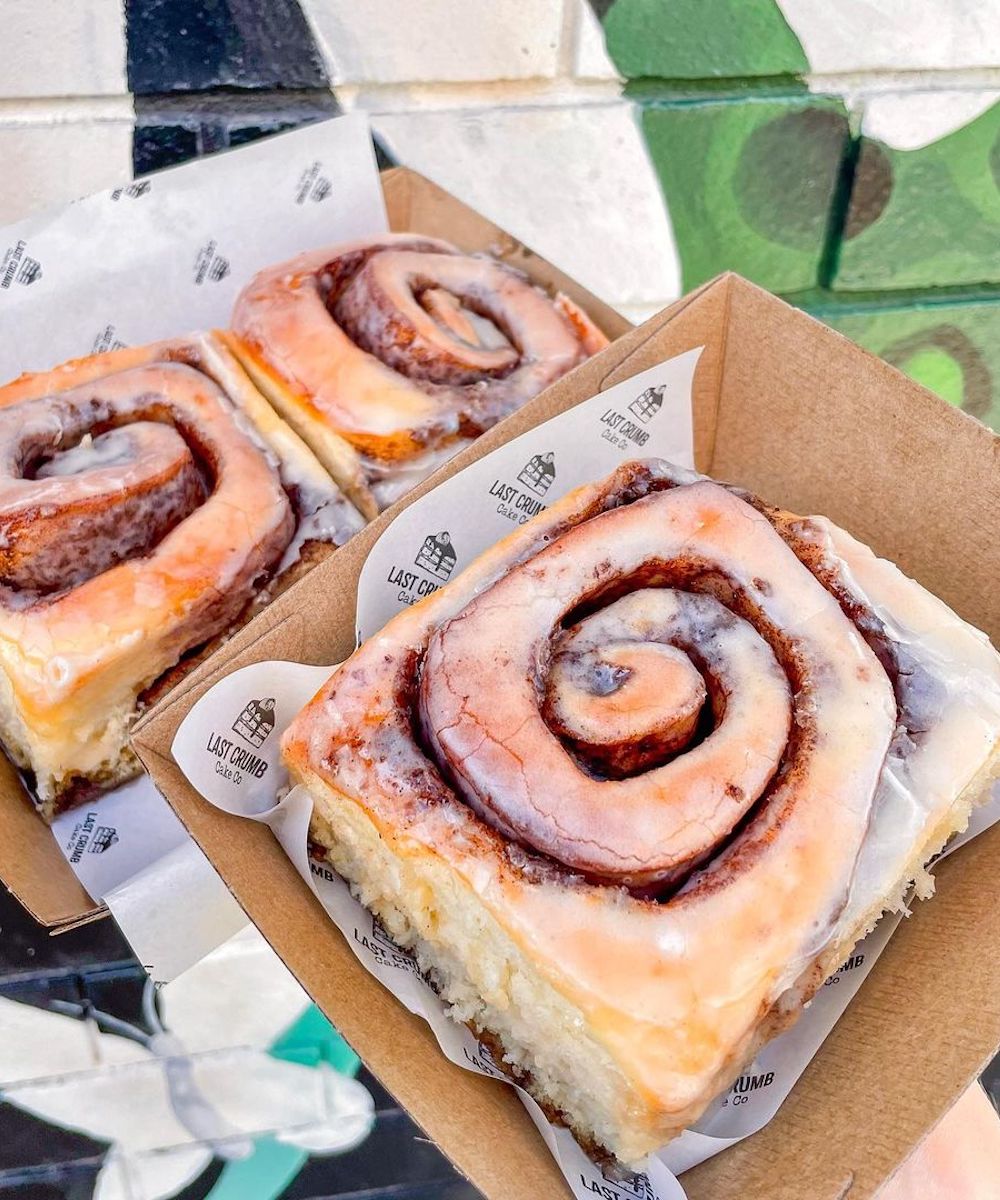 Sinamon
Mount Lawley And East Victoria Park
If you can't get enough of wacky flavours, head to Sinamon. The whole store is dedicated solely to the cinny bun, so not only have they honed their classic recipe to perfection, but they've also invested plenty of time playing with new and exciting combos. They've got regular all-rounders, like cinnamon, chocolate, and hazelnut, as well as faves like peanut butter 'n jam, creme brulee, and maple and pecan. But on top of that, they also have a new flavour every month which gives you a great excuse to come back on the regular.
General Public
Scarborough And Inglewood
While the pizza is the star attraction at General Public, we just can't seem to get enough of the cinny scrolls. All the baked goods are made with sourdough and once you try them, there's no going back. Soft and fluffy with an awe-inspiring chew that sets these scrolls apart from all your other options, the baker's here have seriously got it going on.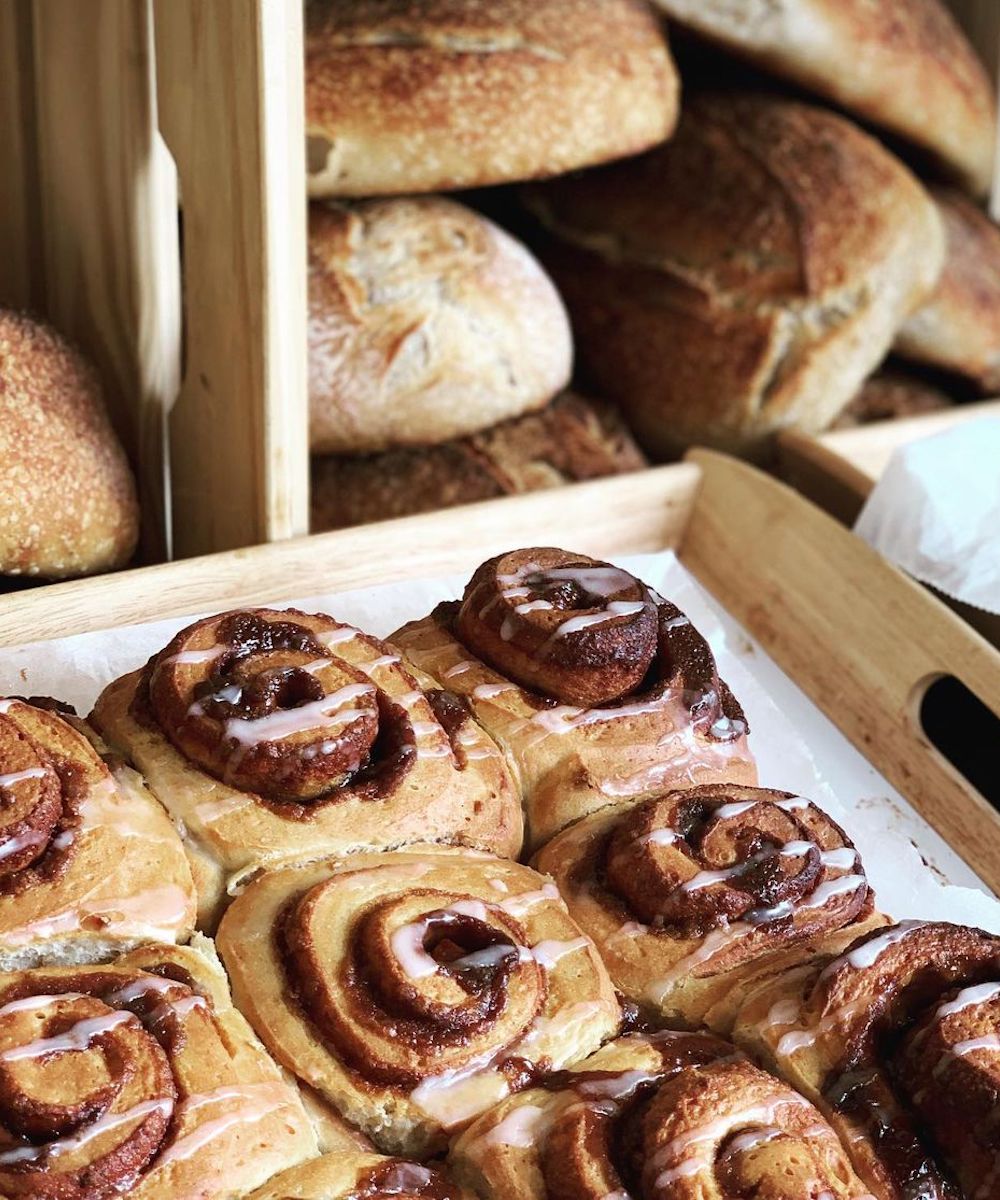 Miller & Baker
Northbridge
If you can't quite stomach the sweeter scrolls, give Miller & Baker's cinny scroll a go. Their signature cinnamon scroll doesn't have the usual heavy hit of sickly sweet icing like you'll find elsewhere, but there's still plenty to love—crunchy edges, soft and fluffy heart with a good heap of cinnamon flavour. It's also on the smaller side so we see no reason not to sneak one of these in with your daily coffee order.
Carina's Kitchen
Mount Hawthorn
Take one look at the Instagram feed of Carina's Kitchen and you'll probably find it hard to believe that almost everything here is plant-based, including the gooey and delightful cinny scrolls. It looks too good to be true! But rest assured, there are no dairy, eggs or animal products to be found in Carina's dessert cabinet.
Need to get your hands on more baked goods? Here are Perth's best bakeries.
Image credit: North Street Store, Spirals Cinnamon, Last Crumb Cake Co, General Public