Whether you're after a tangy sourdough or a dense loaf of rye, Perth's best bakeries have got it going on. And let's not forget about the masses of pastries and baked goods like croissants, eclairs, sausage rolls and quiches. So carby and so tasty.
We've had a bit of a bakery uprising over the past few years and with so many new places opening up shop, we thought it was time we threw it over to you. We asked you for the best bakeries in Perth, and boy did you deliver.
Here are your top 10 bakeries in Perth.
Chu Bakery
Highgate
Morning walks at Hyde Park have been made a whole lot tastier thanks to Chu Bakery in Highgate. Aside from cooking up some of the best doughnuts in Perth, you guys also can't go past the iconic thick cut toast with avo, feta whip and Sriracha. We reckon you'd be bonkers not to grab a twice-baked croissant on the way out too.
Miller And Baker
Perth
Another bakery located walking distance from Hyde Park, Miller & Baker specialises in sourdough and pastries made using traditional methods and is one of the few spots actually milling their own flour. We're yet to try something we didn't like, but the cheesymite scroll, vegetarian pesto sandwiches and cardamom bun all came in highly recommended, alongside their exceptional sourdough, of course—so maybe start there.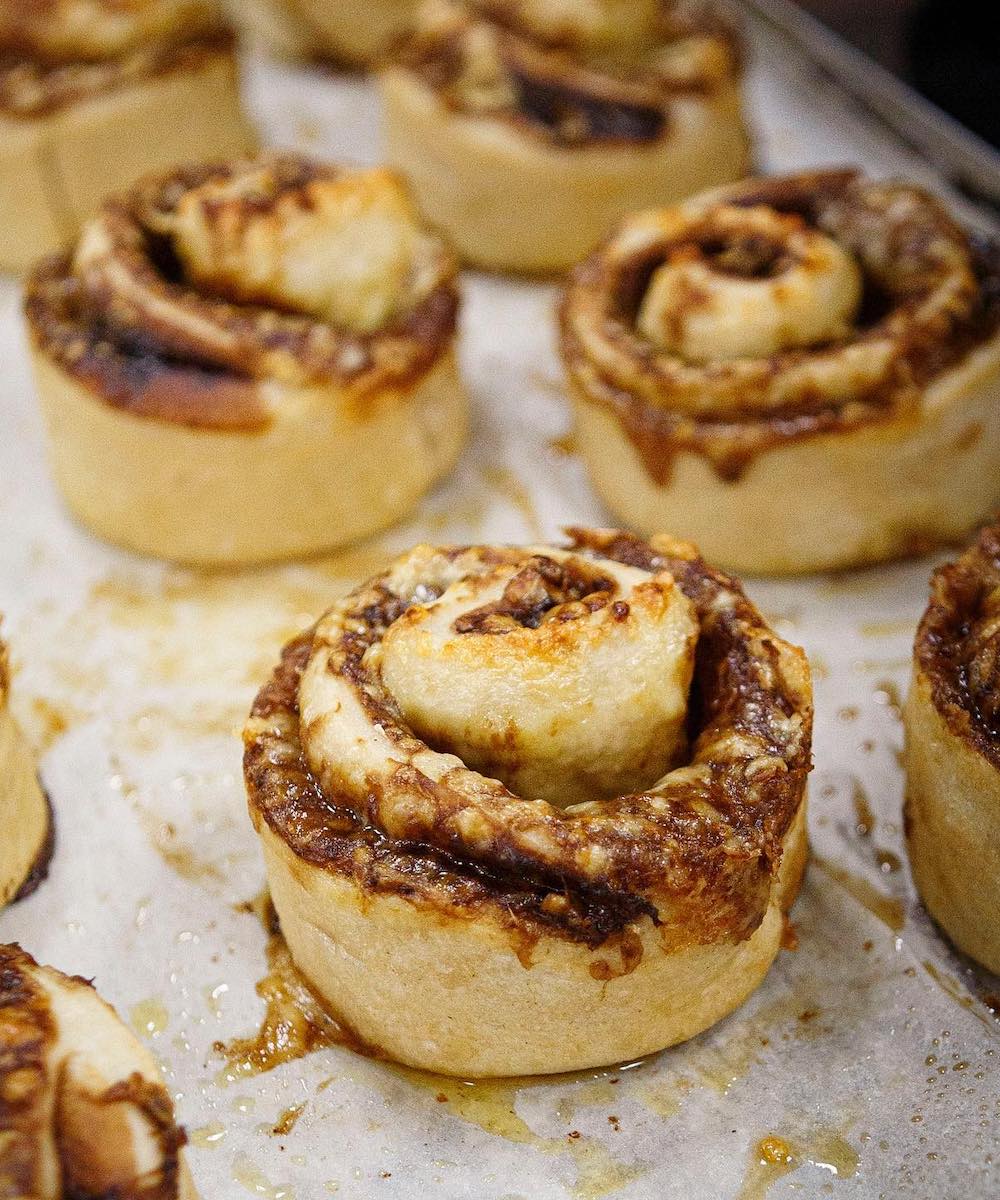 North Street Store
Cottesloe
This neighbourhood corner store in Cottesloe has been driving the locals crazy with their insanely delicious sourdough and famous cinnamon scrolls for a while now. So no surprise, it (along with the store's extensions like Little Loaf, Big Loaf Factory and People's Cafeteria) came in pretty high in your list of Perth's best bakeries. If you ask us, a post-swim cinny scroll at NSS is basically a Perth right of passage.
Wild Bakery
South Fremantle
If you're one of the poor souls whose stomach does not totally agree with bread (you poor, poor thing), you might want to head to Wild Bakery in South Fremantle to give their sourdoughs a try. Baked using traditional fermenting methods, these babies are easier to digest than regular bread, but just as tasty, unlike the cardboard-esque gluten-free junk you're probably used to. Aside from those delish stomach-friendly loaves, their almond croissant and pork and fennel sausage roll made your must-try list if you're looking for a treat to eat on the way home.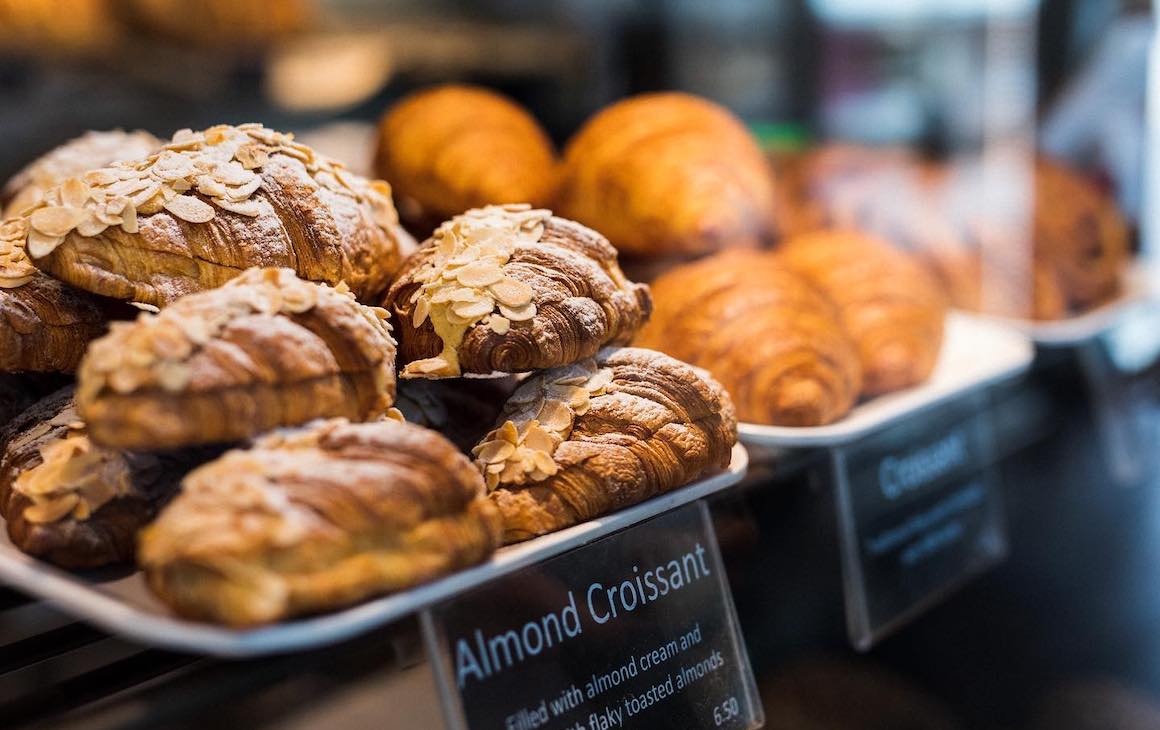 Harvest Boulangerie Patisserie
Scarborough
Just in case you're not quite up to speed with your French, a boulangerie is 'a place where baked goods are sold' aka; a bakery—and that's just what the Harvest Boulangerie is—funny that. The smell of freshly baked baguettes is reason enough to visit this one and you won't miss it because there'll likely be a queue out the door—the bread is seriously that good. You reckon the pain au chocolate is out of this world, and we'll gladly chomp down a few to test the theory.
Grain Bakery
Lathlain
Grain Bakery is a family-run joint in Lathlain bridging the gap between contemporary bakehouses and the familiar country-style bakeries of yesteryear. In store you'll find classic white sandwich loaves and sausage rolls alongside sourdoughs and creative pastries you can't help but drool over. But according to you guys, it's their fresh almond croissants we need to try.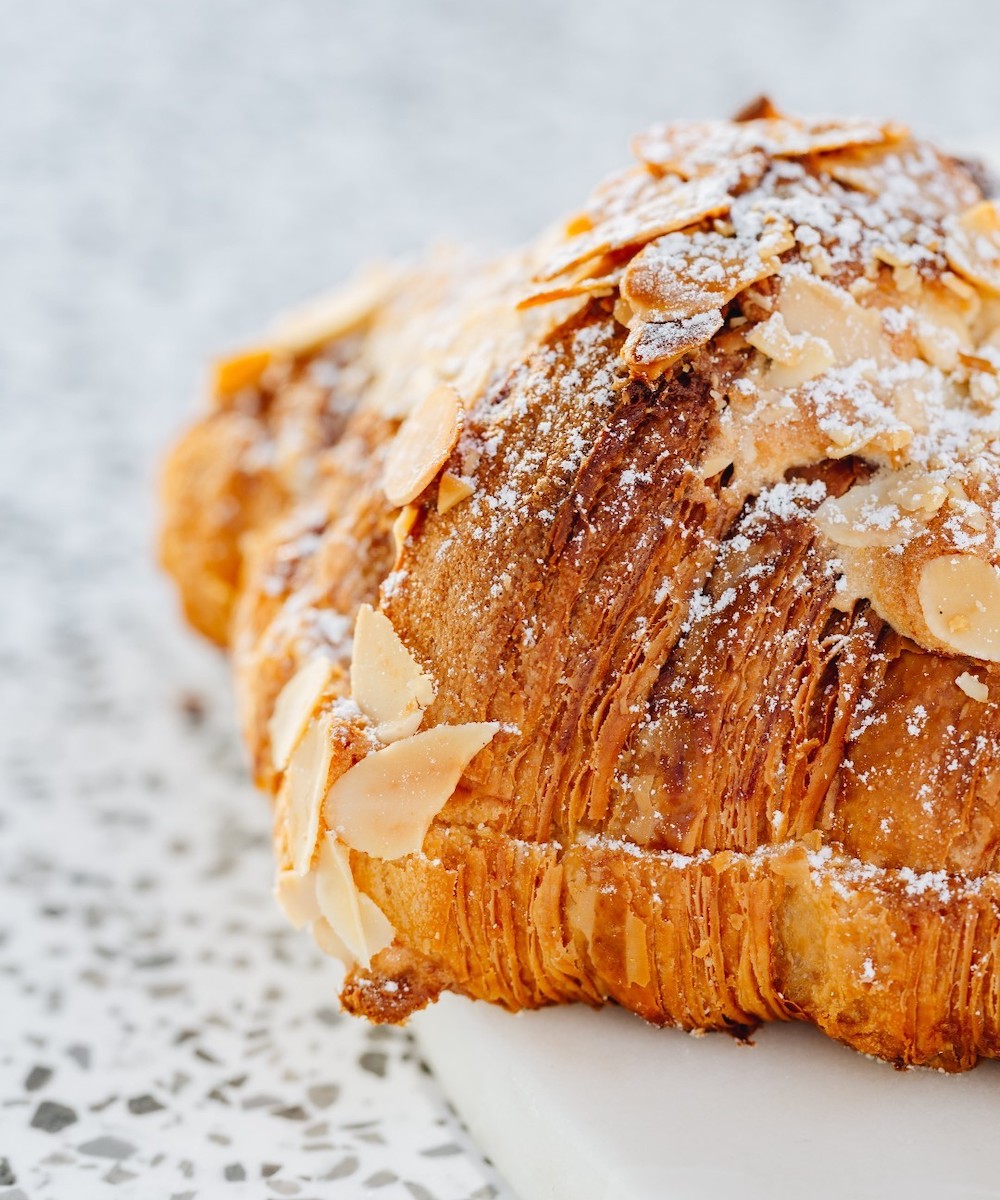 Mary Street Bakery
Highgate, West Leederville, Perth, Claremont and City Beach
Carbs, glorious, buttery carbs. This is what Mary Street Bakery does best. Well, they're the best at a lot of things, but let's just focus on one thing for now. Take your pick from the doughnuts on display—the passionfruit one in particular was highly recommended—or grab one of the chicken sangas (if there's any left) and you'll see why Mary Street remains at the top of your list.
Knead Bread & Coffee
Scarborough
This family-run micro bakery is a local fave in Scarborough, and as soon as you step inside the welcoming space you'll no doubt see why. Vegan cinny scrolls, insane focaccia, banging bagels and arguably the best sourdough around—the quality baked goods alone would place Knead Bread & Coffee in the top ten, but we reckon it's the community vibes that sets this place apart.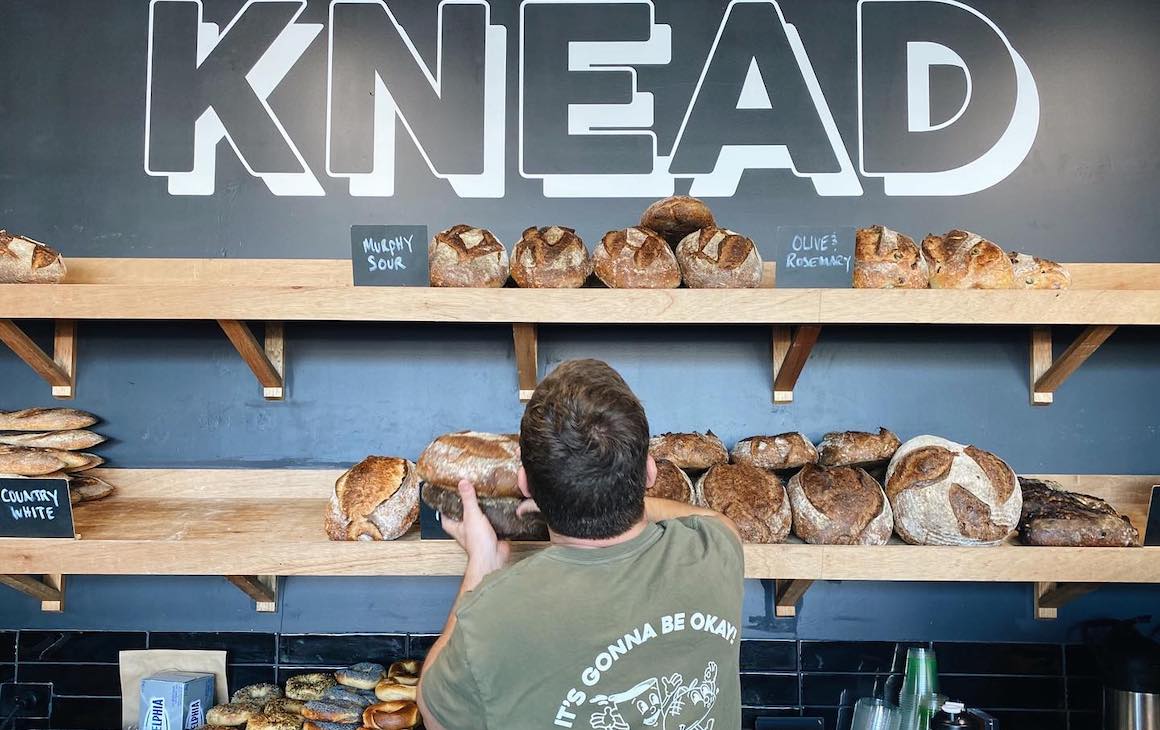 Layers
Subiaco
French-style pastries are the name of the game at Layers, so prepare to go into a croissant-induced coma. They're slinging plenty of varieties alongside other drool-worthy flakey, buttery goods, but the ham and cheese croissant is so good that Billie said she's willing to trade her firstborn, so we reckon you'd be mad not to give one a go.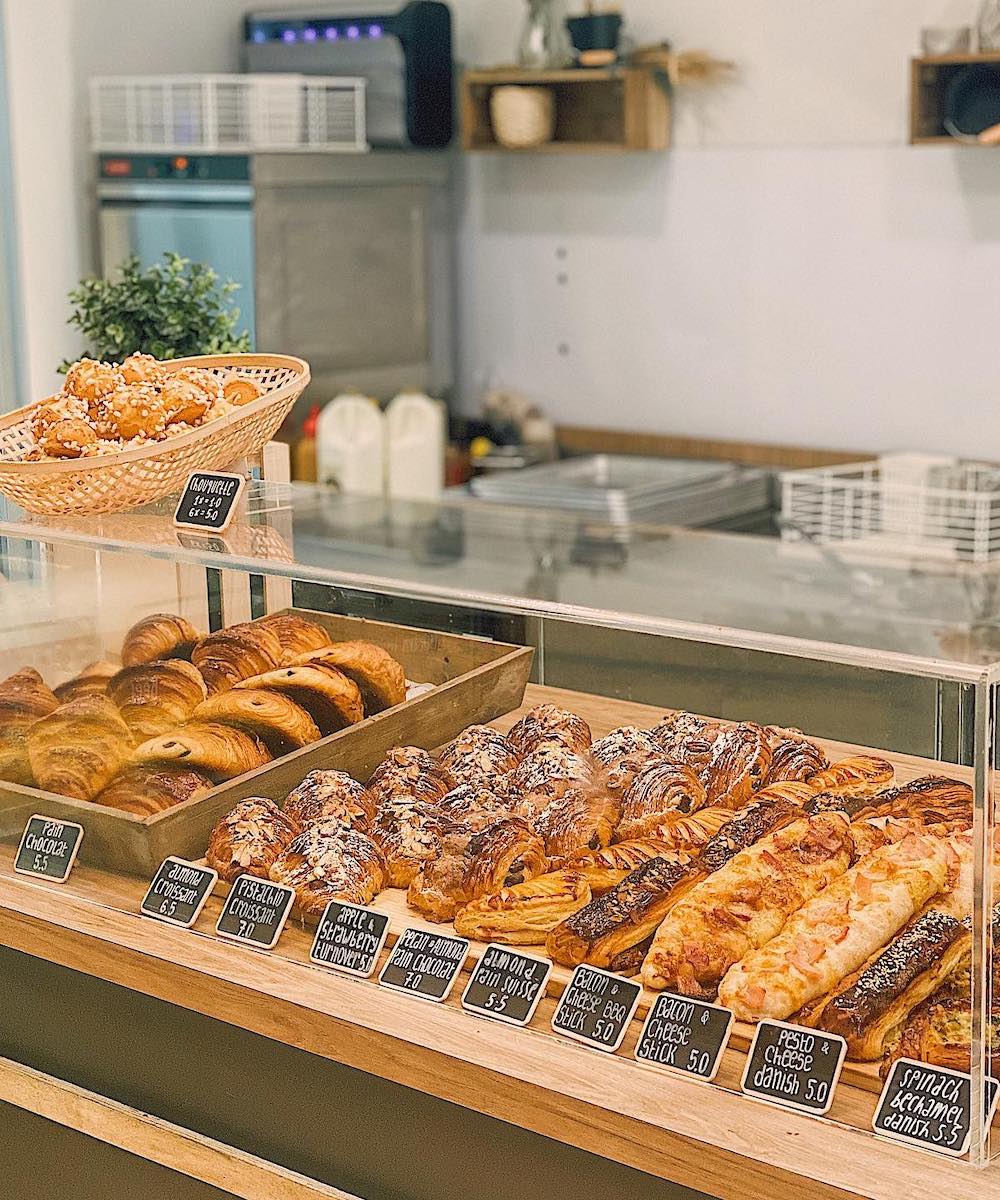 The Woodfired Baker
Maylands
After doing the rounds at farmers markets and health food stores in Perth, The Woodfired Baker opened in Maylands and the locals couldn't be happier. The guys here are on a mish to be the most tradish! Handcrafting artisan breads, pastries and organic, additive-free sourdough, you'll want to get your hands on their freshly baked loaves from their 100-year-old woodfired oven immediately—in particular, you said the breakfast rolls are pretty special.
Special Mention: Dunsborough Bakery
Dunsborough
Okay, so this isn't in Perth. But considering how much time we're all spending down south, we're not too surprised to see this awesome country bakery slide firmly into your most-loved bakeries. The vanilla slice, sausage rolls and pies all got a mention, so we'll take that as an excuse to book our next weekend away.
Want more? Plan a road trip around WA's best country bakeries.
Image Credit: Chu Bakery, Miller And Baker, Wild Bakery, Grain Bakery, Layers Bakery