Whether you're after a tangy sourdough or a sweet n' flakey pastry, Perth's best bakeries and bakeshops have got it going on.
We've had a bit of a bakery uprising over the past few years. With so many new places opening up shop, we thought it was time to take stock of all the quality bakehouses around Perth so you can get your next carby fix.
Here's where to find Perth's best bakeries and bakeshops.
Goods Bakery
West Leederville
Just in case West Leedy couldn't get any cooler, Goods Bakery has arrived on Oxford Close with some of the most delicious 'gram worthy pastries that you won't be able to resist. The croissants, crullers and everything escargots are all damn good, but it's the flakey puff pastry-topped chicken pies that have become a firm fave for us. The best part? They're open every day of the week from 7am - 2pm, meaning that you'll never have to be without their goods (pardon the pun).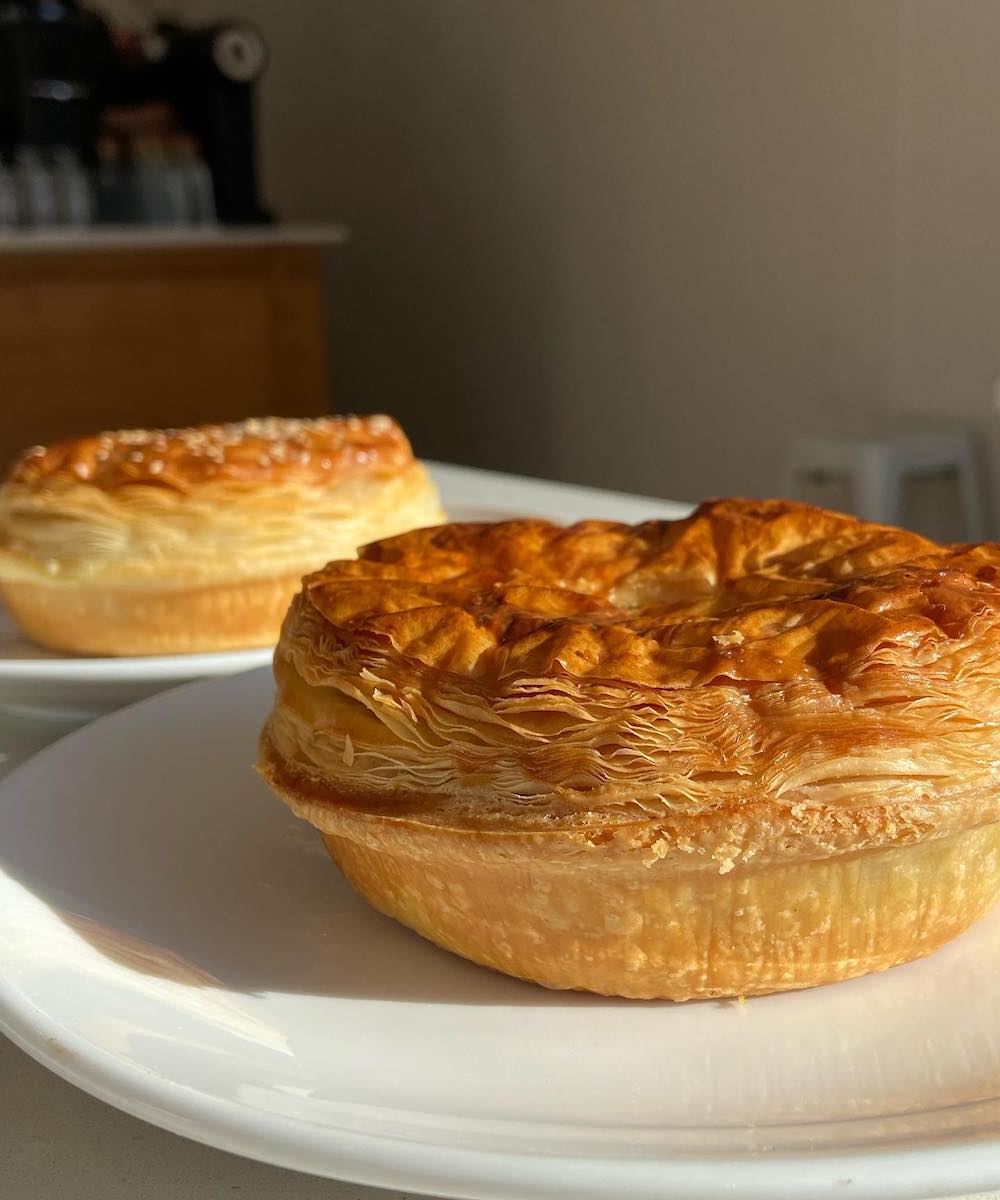 Teeter Bakery
East Perth
Talented baker Natasha Brownfield has been quietly cranking out some of Perth's finest pastries from kitchens and pop-up spots across Perth. Now she finally has a physical spot all her own where you can scoop up her delicious creations. And what an adorable spot it is. The charming corner shop is brimming with a rotating supply of cakes, croissants and other baked delights along with Twin Peaks coffee. Teeter Bakery is open Saturday 9am to 2pm or until sold out, with pre-order cakes available for pick up Wednesday to Sunday.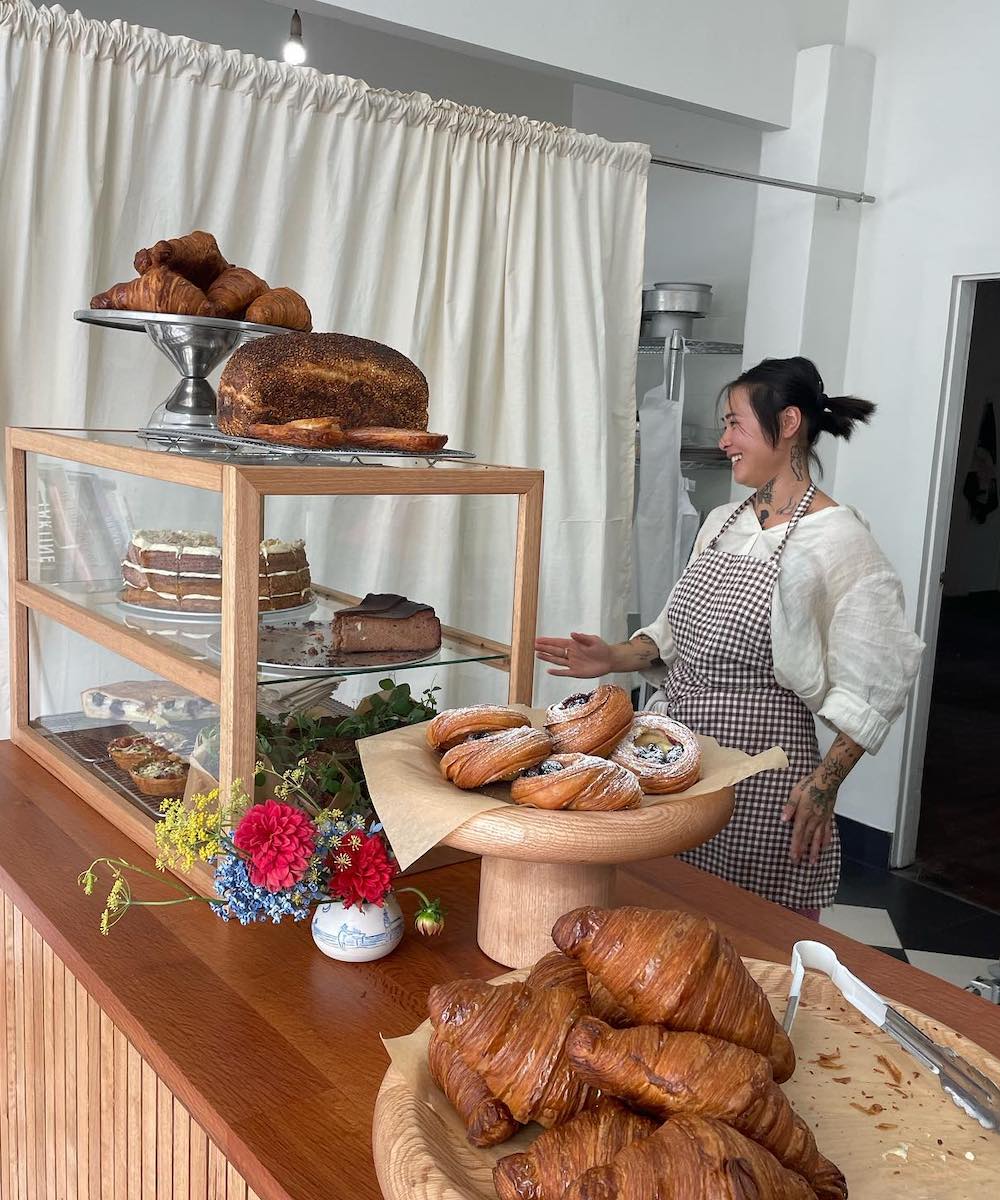 Cheerio Coffee
West Perth
They say good things come in small packages and boy does that ring true at this new hole in the wall coffee shop and bakehouse on Cleaver St in West Perth. Brought to you by a former Mary Street Bakery head baker, Cheerio Coffee is pumping out fresh baked pastries and bread that are too good to pass up. If you're a cinny scroll fiend, let us point you to Cheerio's cinnamon bun—it's a game changer.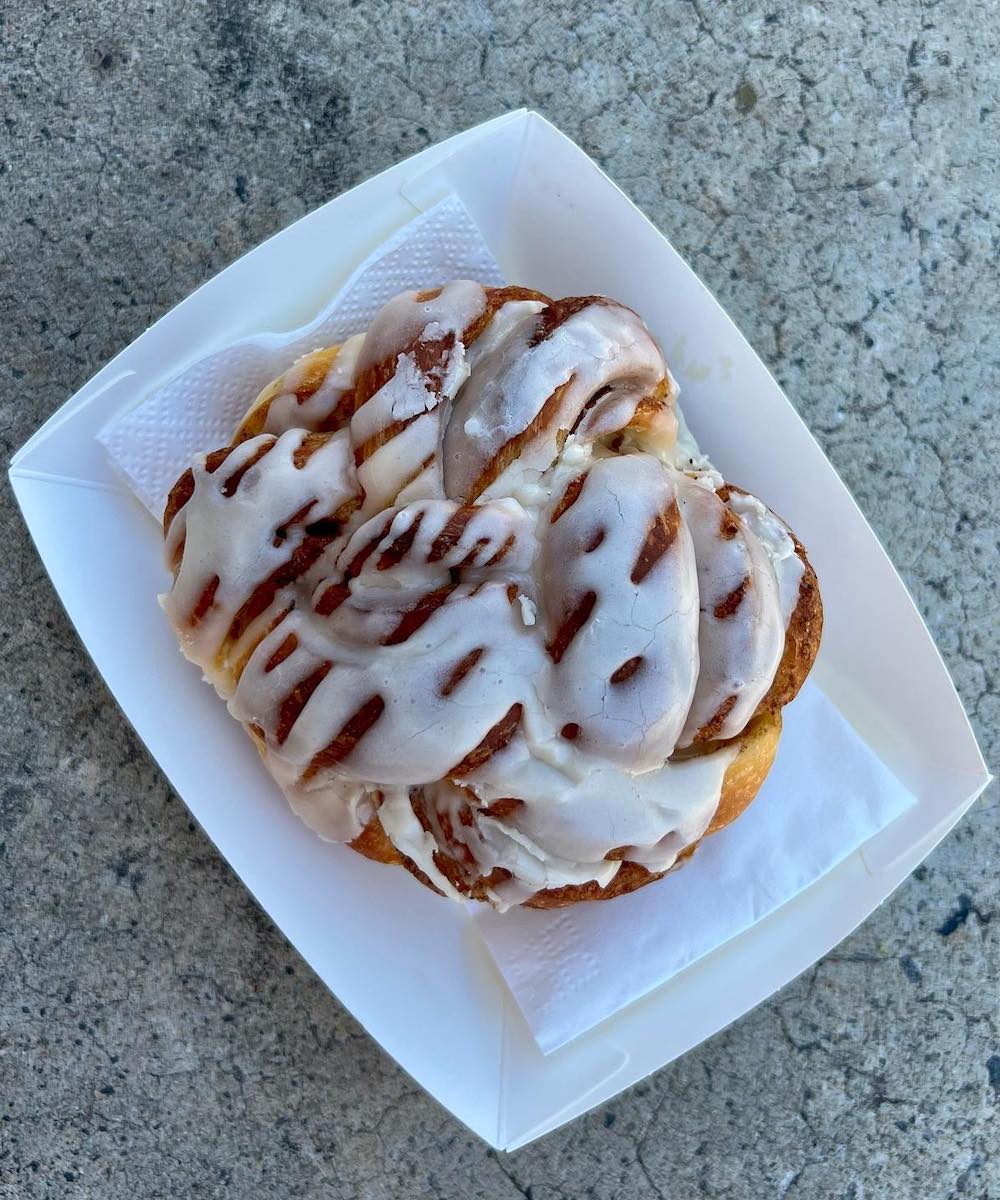 Butter Crumbs
Mount Lawley
Since closing their Inglewood shop with a promise of bigger and better things to come, the cake connoisseurs at Butter Crumbs are finally back with a new Mount Lawley location. At the new shop they're doing more of those classic sweets—think: basque cheesecake, banoffee pie and strawberry shortcake—and savouries everyone loves, along with a fresh lineup of grab and go treats, sandwiches and coffee too. Their menu changes with the season, so when they're pumping out your fave make sure you go hard while you can.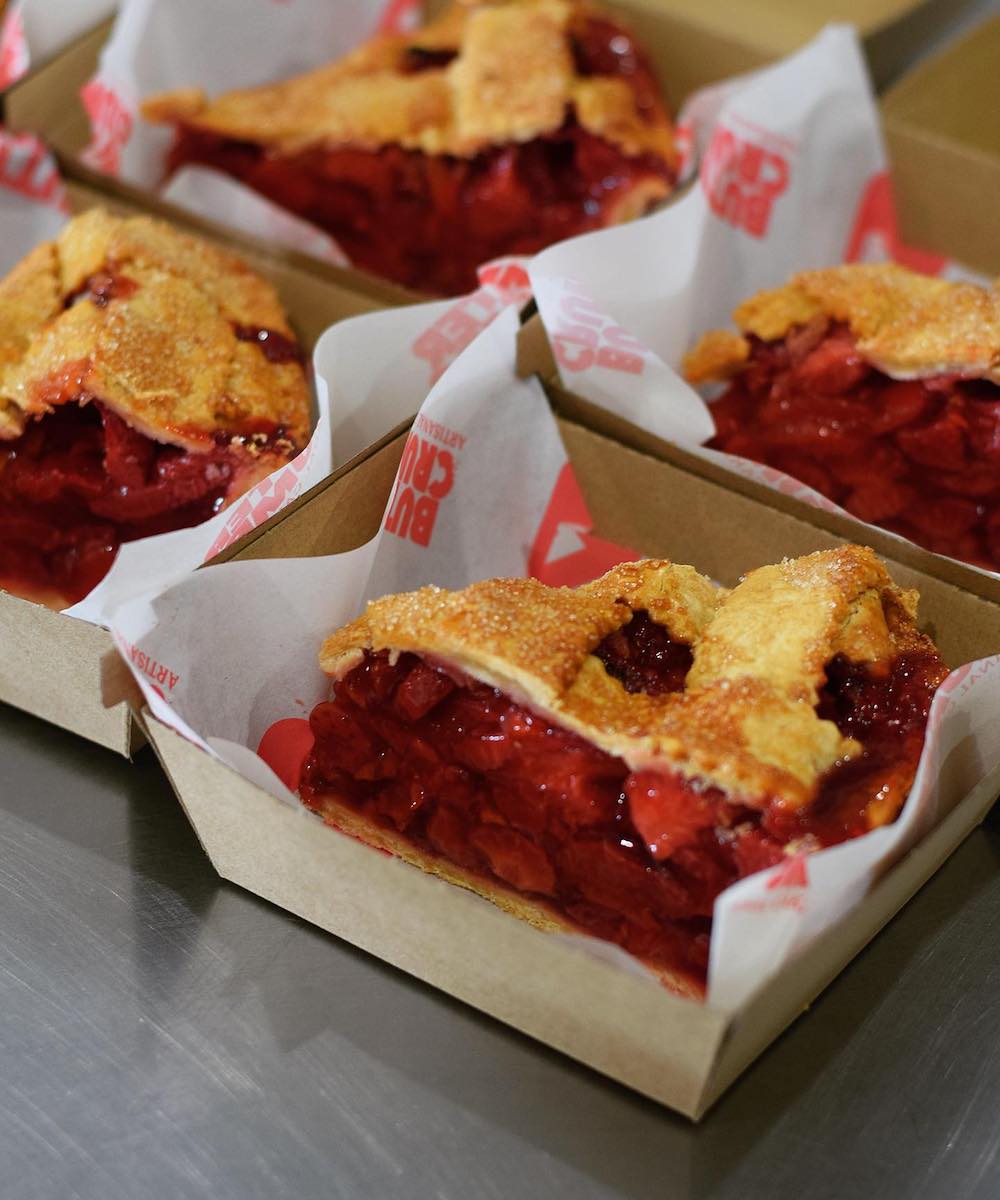 W.H.I.P Patisserie
Inglewood
Perth's first ever plant-based French patisserie has just landed in Inglewood. The new retail outlet comes from no other than Cédric Manile, (ex Wildflower, ex Post), the French pastry chef behind those beloved W.H.I.P Patisserie treats which until now you've only been able to get delivered. He'll be whipping up unique and tummy friendly baked goods suitable for lactose-intolerant and vegan eaters, all using the finest French pastry techniques. Once you've dusted the pastry crumbs off your lips, you can wash it down with Majesteas' hand-blended teas, as well as Refresh juices, and Kommunity Brew kombuchas.
Everyday Bread
Willagee
Willagee scored big time when Everyday Bread moved into an old 24hr deli and started pumping out the best damn sourdough and fougasse around. This artisanal bakery uses sustainable, stoneground organic flour and bucks tradition by opening up from 3.30pm til 8pm to sling their freshly baked goods rather than copping the super early wake ups. No complaints here.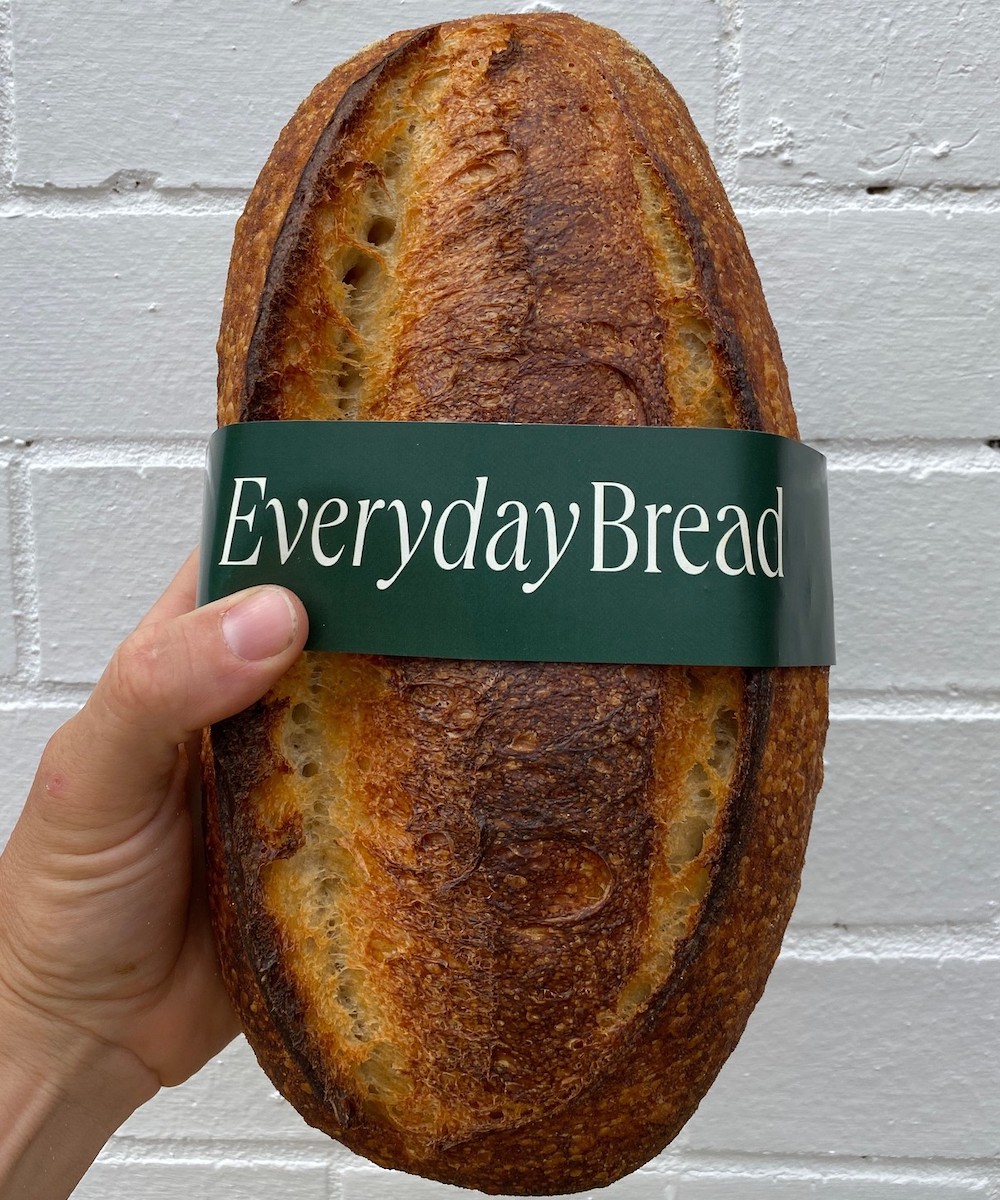 Hunter Bread
Bicton
This small little quaint bakery in Bicton is nailing it. The concept is simple—every morning their chalkboard of goodies for the day goes up on socials, and then it's a race to get down there before your favourite 'longs', 'bigs' or 'smalls' are sold out. Think beautiful flakey pastries, floury sourdoughs and some gorgeous spelt loaves too.
Chu Bakery
Highgate
Morning walks at Hyde Park have been made a whole lot tastier thanks to Chu Bakery in Highgate. Aside from cooking up some of the best doughnuts in Perth, you can't go past the iconic thick cut toast with avo, feta whip and Sriracha. We reckon you'd be bonkers not to grab a twice-baked croissant on the way out too.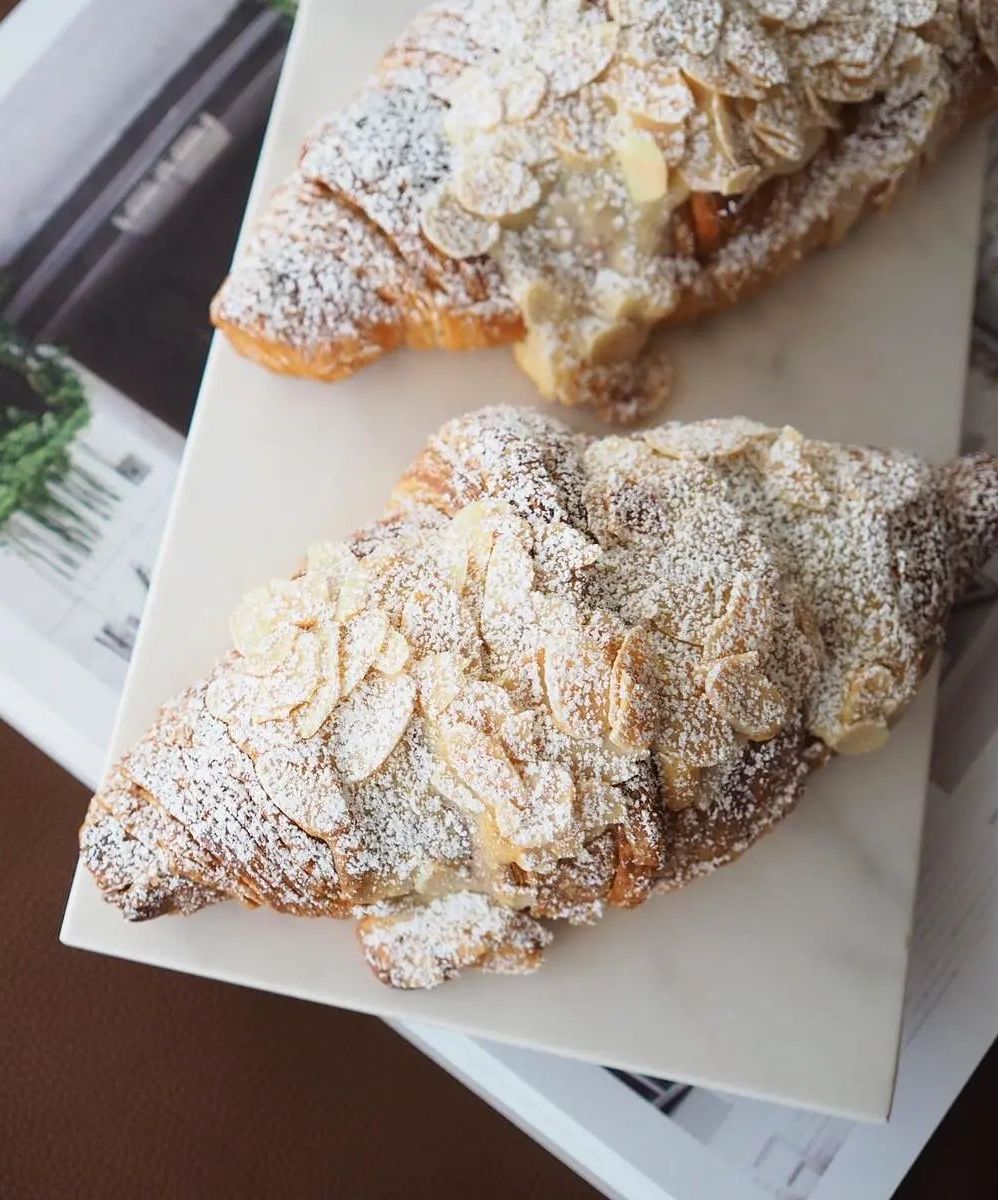 Miller And Baker
Perth
Another bakery located walking distance from Hyde Park, Miller & Baker specialises in sourdough and pastries made using traditional methods and is one of the few spots actually milling their own flour. We're yet to try something we didn't like, but the cheesymite scroll, vegetarian pesto sandwiches and cardamom bun all came in highly recommended, alongside their exceptional sourdough, of course—so maybe start there.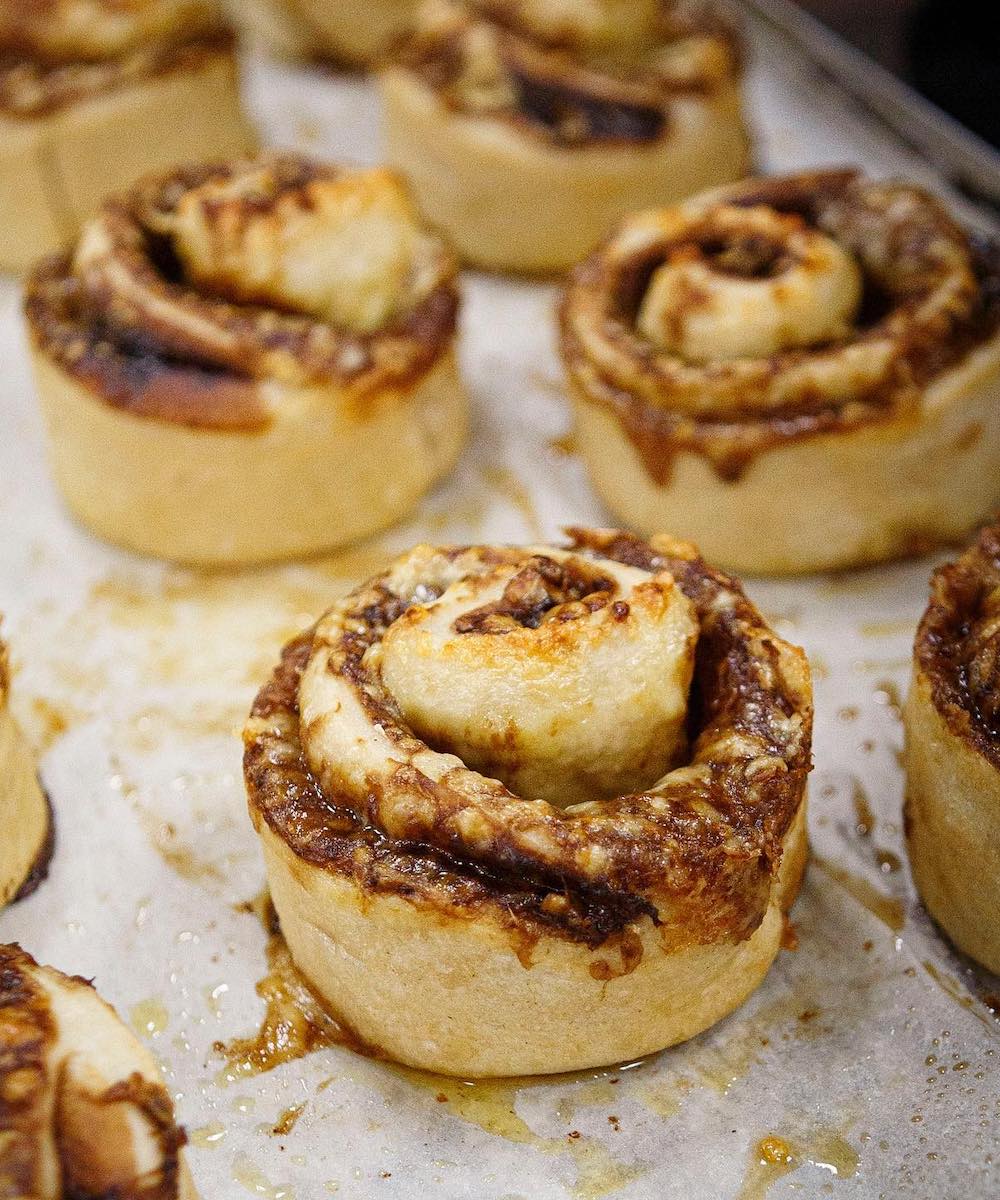 North Street Store (And All Their Extensions)
Cottesloe
This neighbourhood corner store in Cottesloe has been driving the locals crazy with its insanely delicious sourdough and famous cinnamon scrolls for a while now. So no surprise, it (along with the store's extensions like Little Loaf and Big Loaf Factory) came in pretty high in our list of Perth's best bakeries. A post-swim cinny scroll at NSS is basically a Perth right of passage.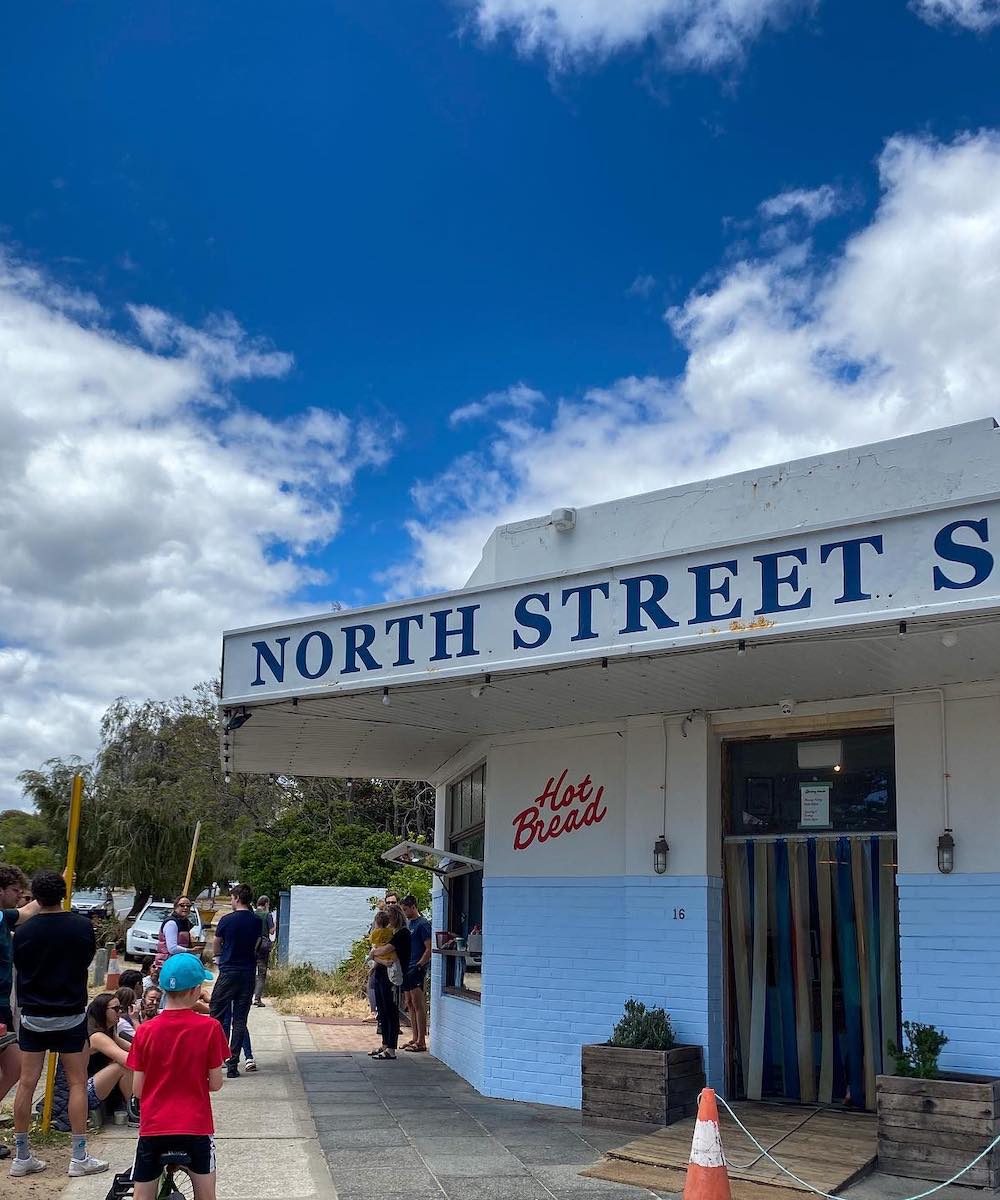 Wild Bakery
South Fremantle
If you're one of the poor souls whose stomach does not totally agree with bread (you poor, poor thing), you might want to head to Wild Bakery in South Fremantle to give their sourdoughs a try. Baked using traditional fermenting methods, these babies are easier to digest than regular bread, but just as tasty, unlike the cardboard-esque gluten-free junk you're probably used to. Aside from those delish stomach-friendly loaves, their almond croissant and pork and fennel sausage roll should be on your must-try list if you're looking for a treat to eat on the way home.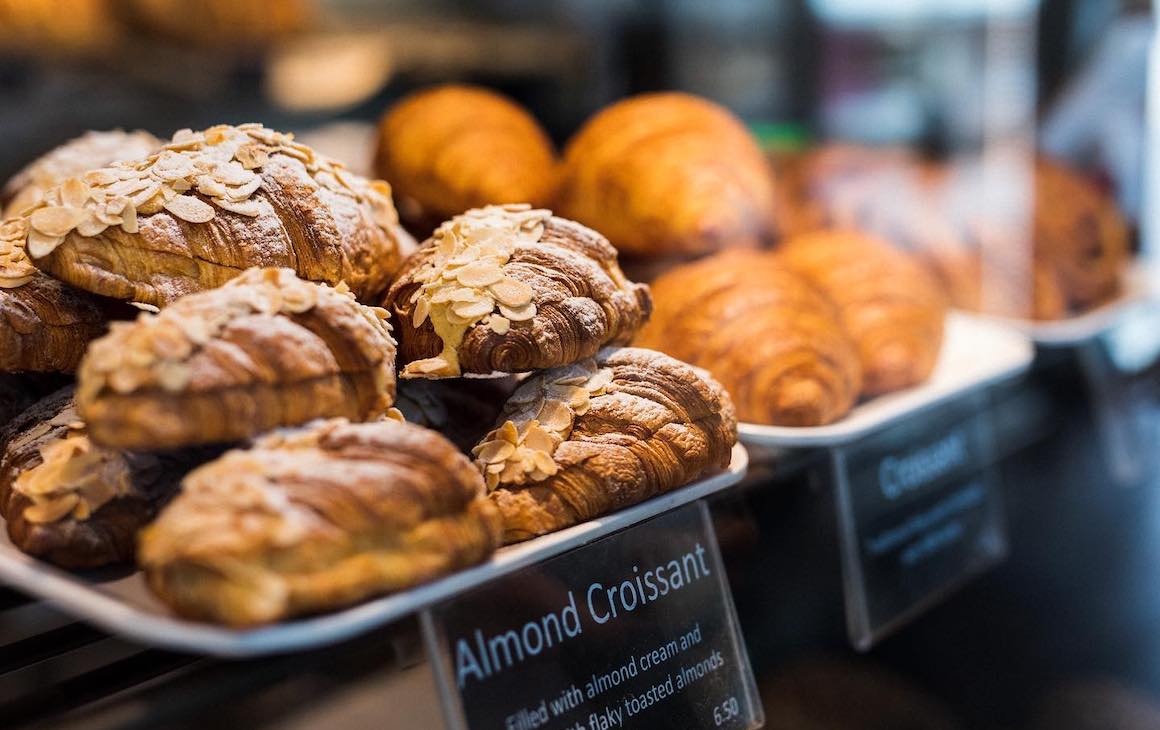 Harvest Boulangerie Patisserie
Scarborough
If you haven't tried a croissant from Harvest Boulangerie, listen up. All their pastries are meticulously prepared and baked fresh each day in true French patisserie fashion. They're the kind of treat you have to tell all your friends about, and clearly everyone has because half of Perth seems to be lining up here each weekend. They've actually just opened up in a new Scarborough location, closer to the beach, so now's the perfect time to go check it out.
Last Crumb Cake Co
Bassendean
Located north of the river, Last Crumb Cake Co is another very popular bakeshop known for its incredibly friendly staff, insane cakes and knock-out cinny scrolls. They're always pumping out something new and delicious to tempt you—just keep an eye out on Instagram for the latest.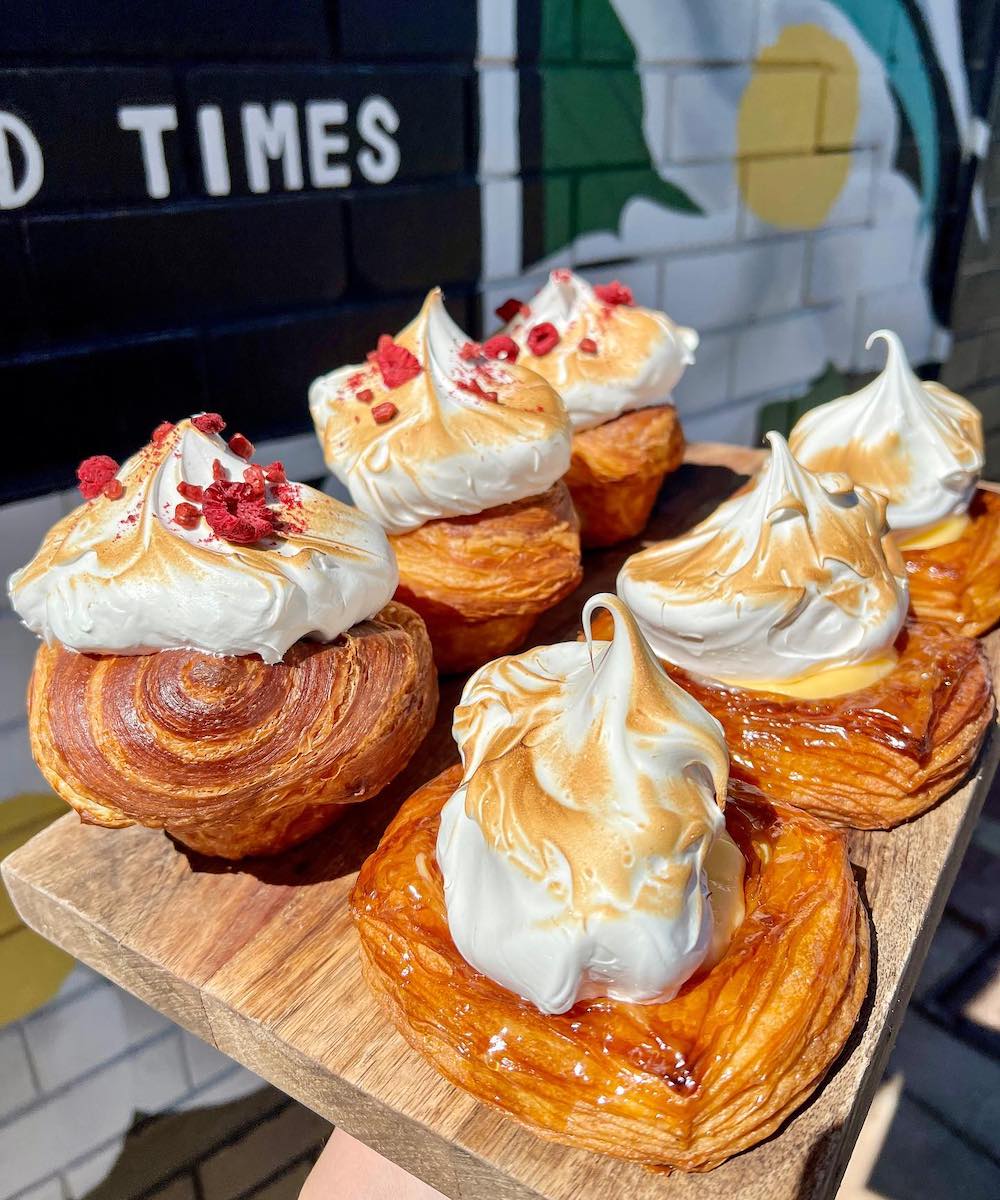 Grain Bakery
Lathlain
Grain Bakery is a family-run joint in Lathlain bridging the gap between contemporary bakehouses and the familiar country-style bakeries of yesteryear. In store you'll find classic white sandwich loaves and sausage rolls alongside sourdoughs and creative pastries you can't help but drool over. But it's their fresh almond croissants you need to try.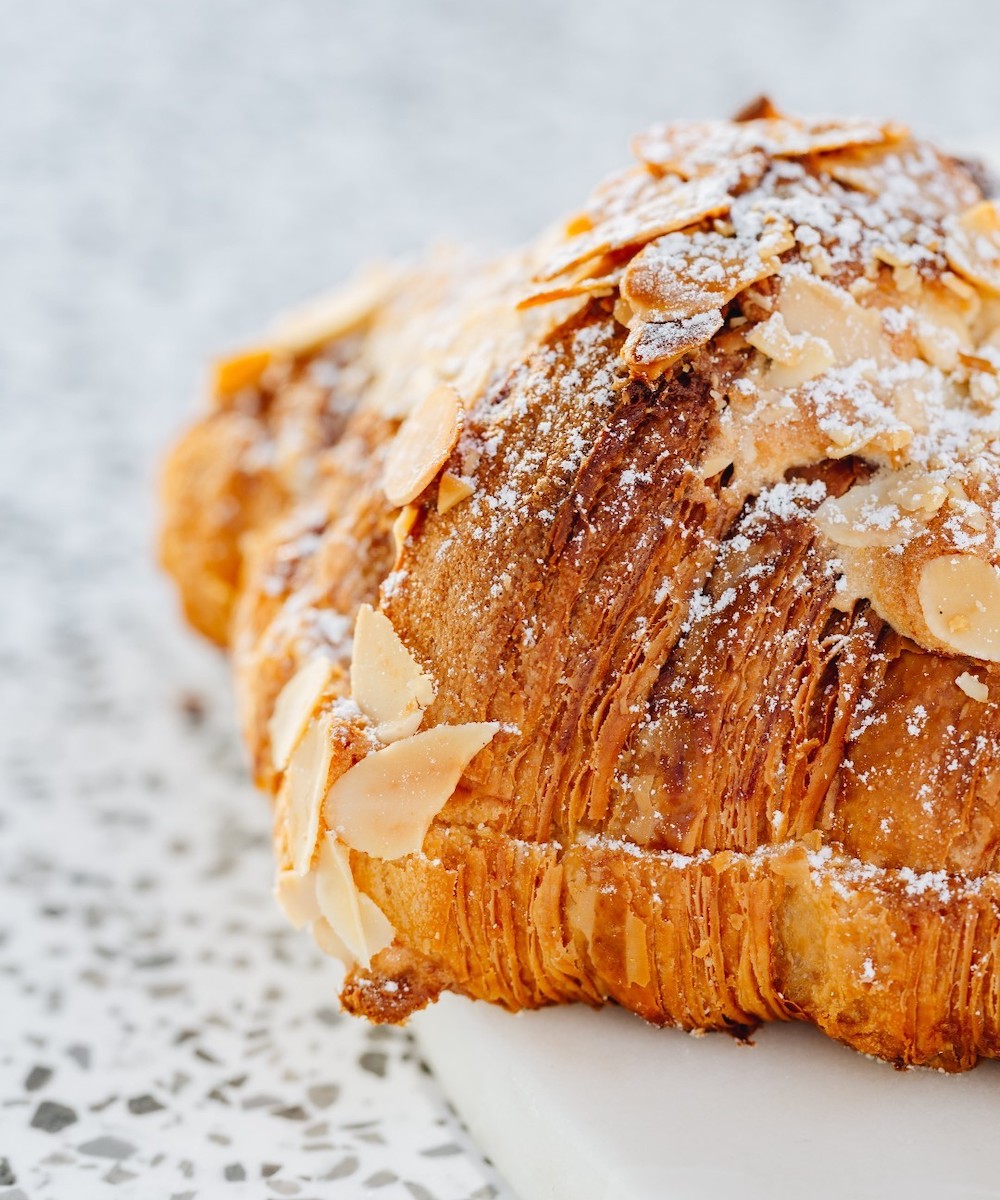 Mary Street Bakery
Highgate, West Leederville, Perth, Claremont and City Beach
Carbs, glorious, buttery carbs. This is what Mary Street Bakery does best. Well, they're the best at a lot of things, but let's just focus on one thing for now. Take your pick from the doughnuts on display—the passionfruit one in particular is very popular—or grab one of the chicken sangas (if there's any left) and you'll see why Mary Street remains at the top of Perth's bakery list.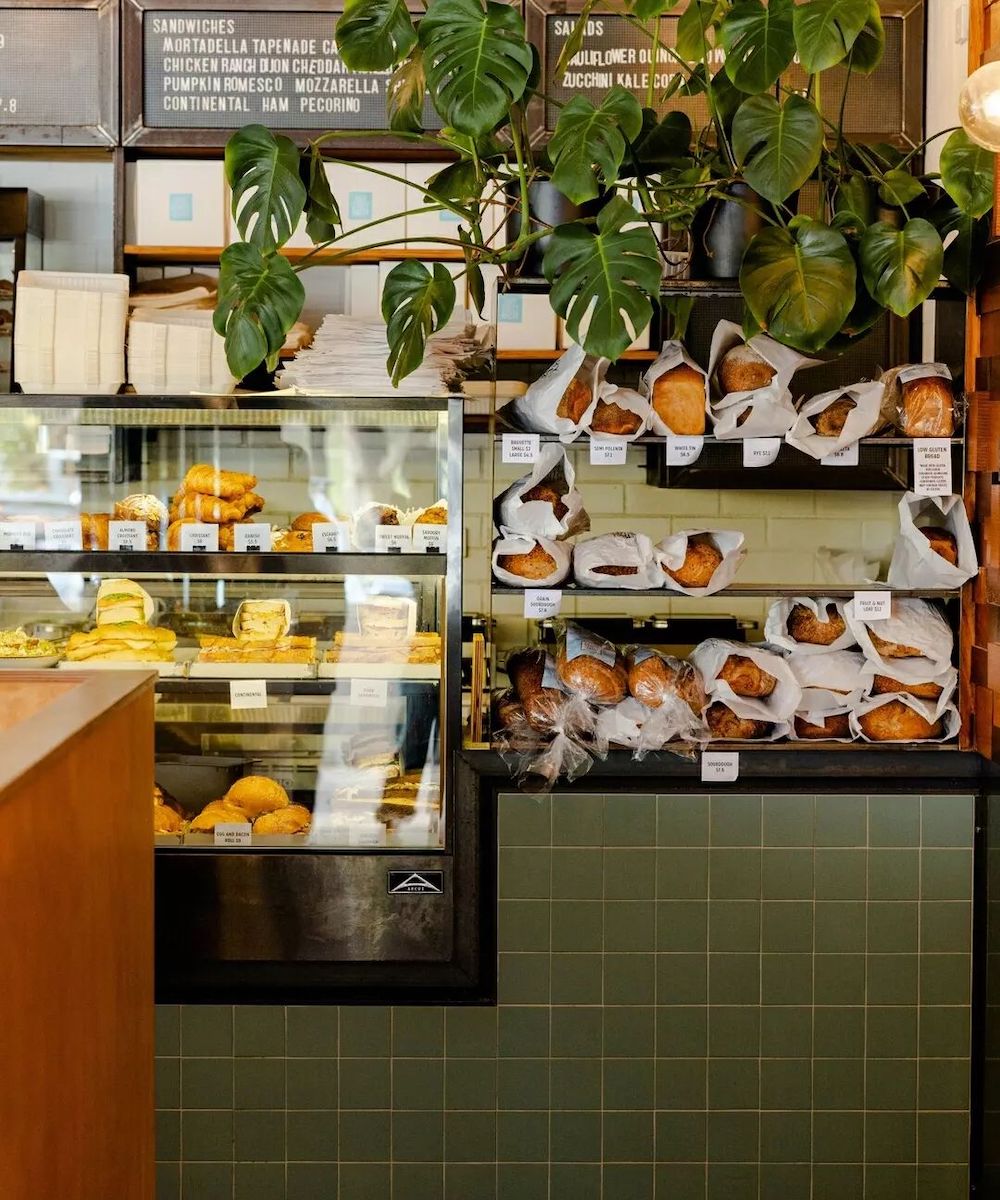 Knead Bread & Coffee
Scarborough
This family-run micro bakery is a local fave in Scarborough, and as soon as you step inside the welcoming space you'll no doubt see why. Vegan cinny scrolls, insane focaccia, banging bagels and arguably the best sourdough around—the quality baked goods alone would place Knead Bread & Coffee firmly in our faves, but we reckon it's the community vibes that sets this place apart.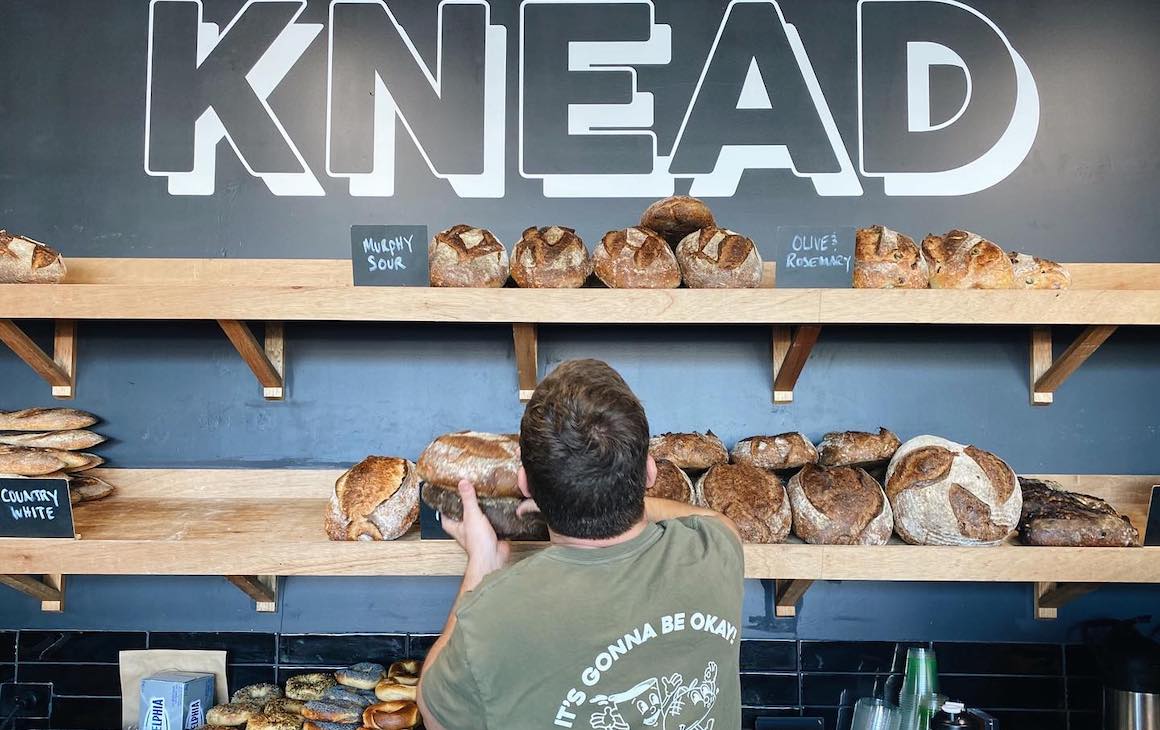 Bread In Common
Fremantle and Nedlands
A visit to Fremantle is no longer complete without a stop over at Bread In Common on Packenham Street to pick up some of their woodfired, organic bread. These lovely loaves are cooked in ovens named Hansel and Gretel, built from volcanic rock and designed to gently disperse heat. The best way to enjoy carbs from Bread In Common is with their house churned butter. They've also got a little bakery, Common Bakery, on Carrington Street in Nedlands.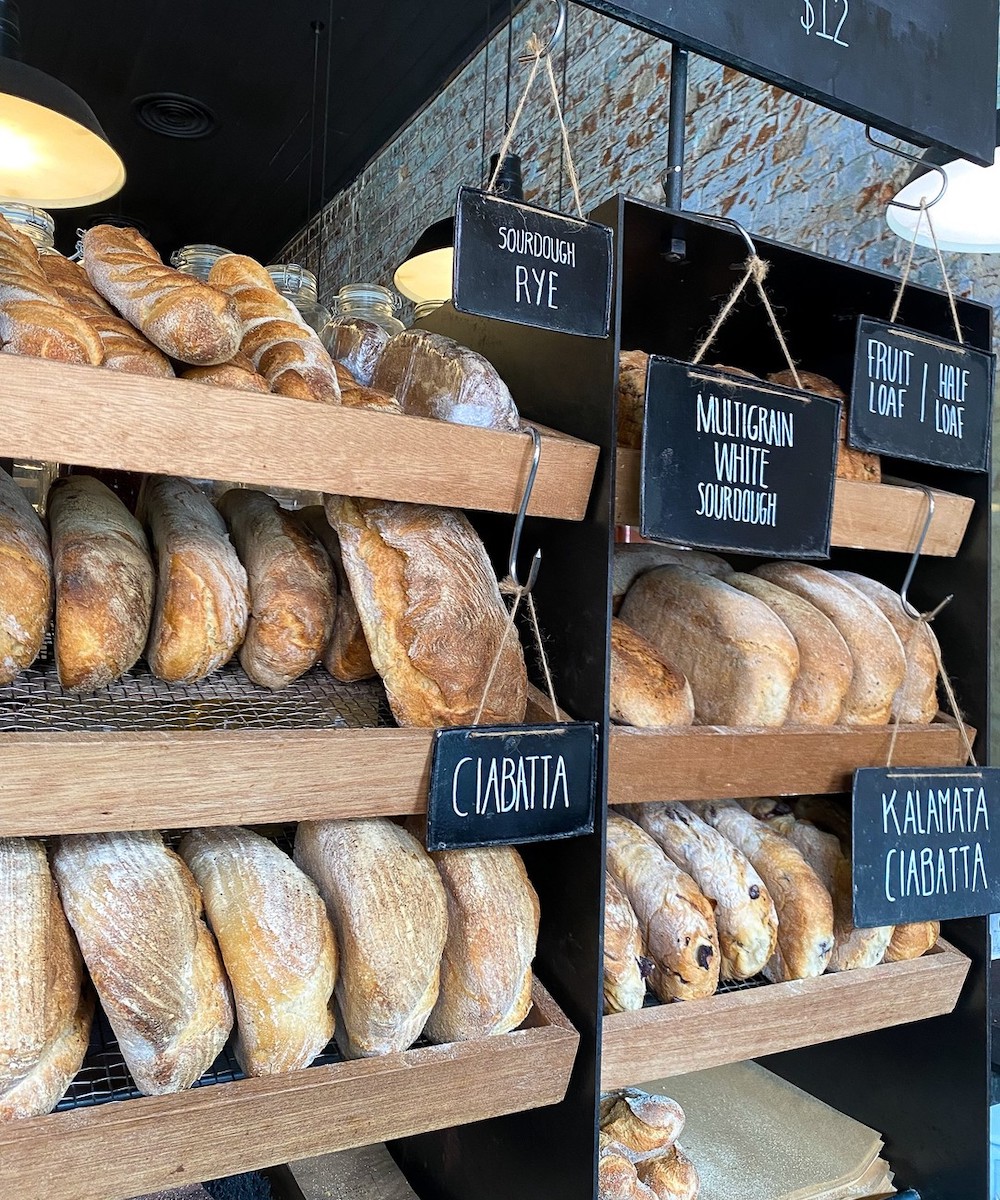 Strange Grains
Shenton Park
Yep, this is the bakery behind the cute old Nanna that appeared on Shark Tank. Blowing the judges (and us) away with the best tasting wheat free, gluten free, egg free, dairy free bread we ever did taste. Never before has carb loading seemed so sensible.
Crumbs
Applecross
Any day that starts at Crumbs is alright in our books. The bright little Applecross bakery is pumping out the prettiest pastries (and plenty of them), sweet treats and showstopping cakes made to order. Standouts include their cube croissants filled with gooey goodness like peanut butter and jelly and pistachio cream, through to creme brule doughnuts and a decadent little take on the classic Snickers bar. For the savoury lovers, you have to try the breakfast burssaint—a ginormous croissant bun filled with bacon, egg and hollandaise sauce. Then wash it all down with one of their real deal hot choccies topped with a homemade marshmallow.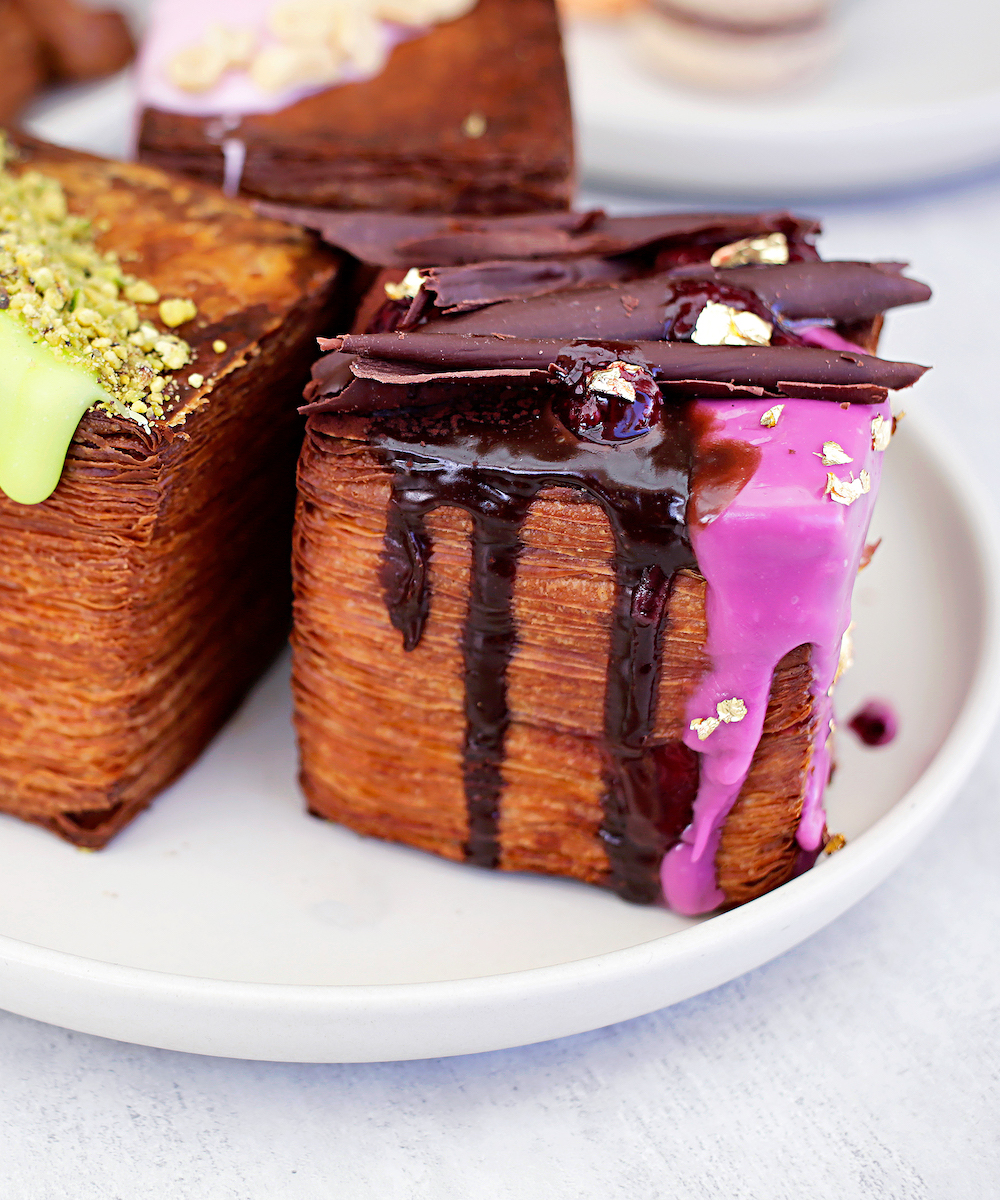 Layers
Subiaco
French-style pastries are the name of the game at Layers, so prepare to go into a croissant-induced coma. They're slinging plenty of varieties alongside beautiful baguettes and some of Perth's best pies, but the ham and cheese croissant is so good that one of you told us you were willing to trade your firstborn, so we reckon you'd be mad not to give one a go.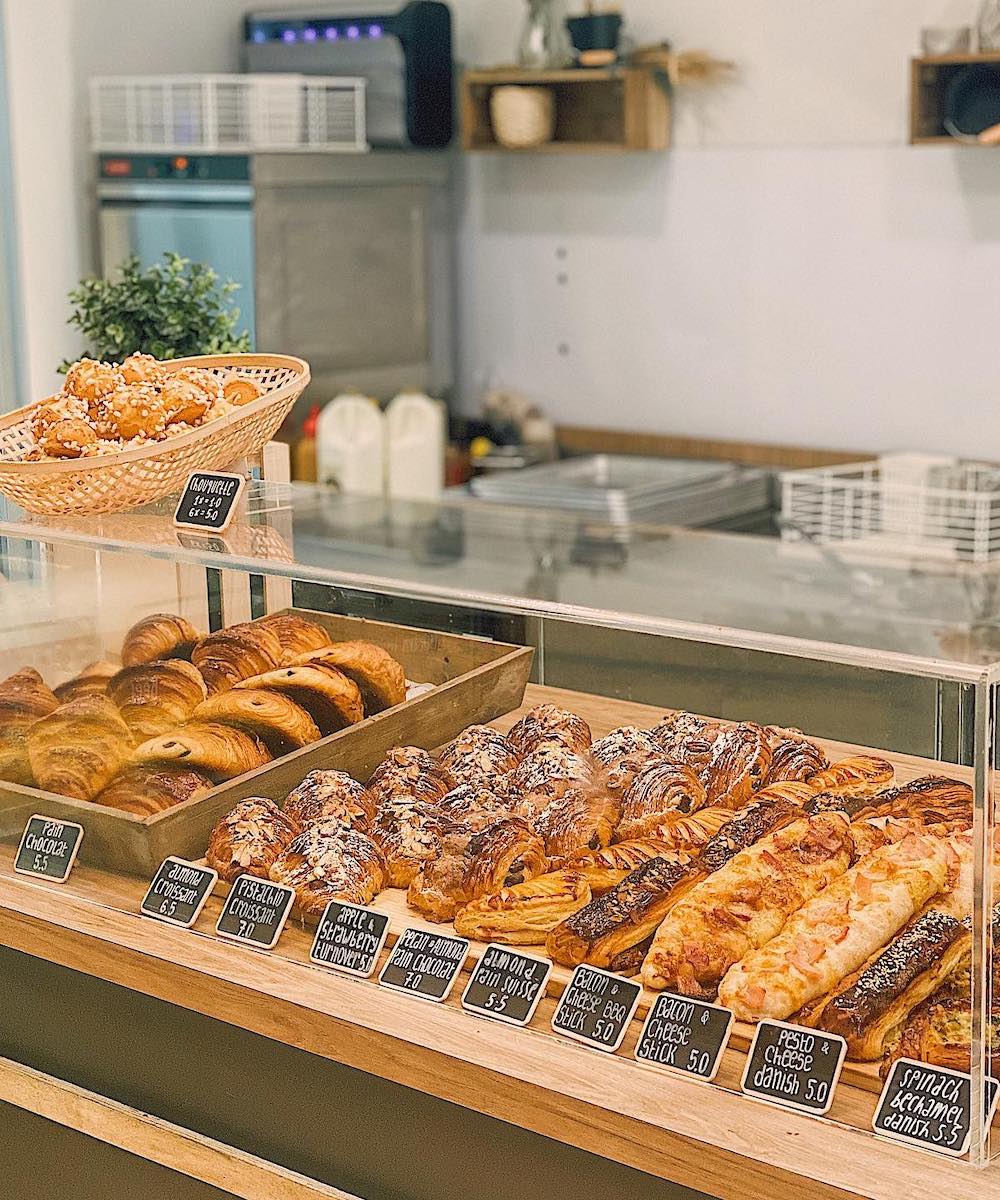 The Woodfired Baker
Maylands
After doing the rounds at farmers markets and health food stores in Perth, The Woodfired Baker opened in Maylands and the locals couldn't be happier. The guys here are on a mission to be the most traditional. Handcrafting artisan breads, pastries and organic, additive-free sourdough, you'll want to get your hands on their freshly baked loaves from their 100-year-old woodfired oven immediately.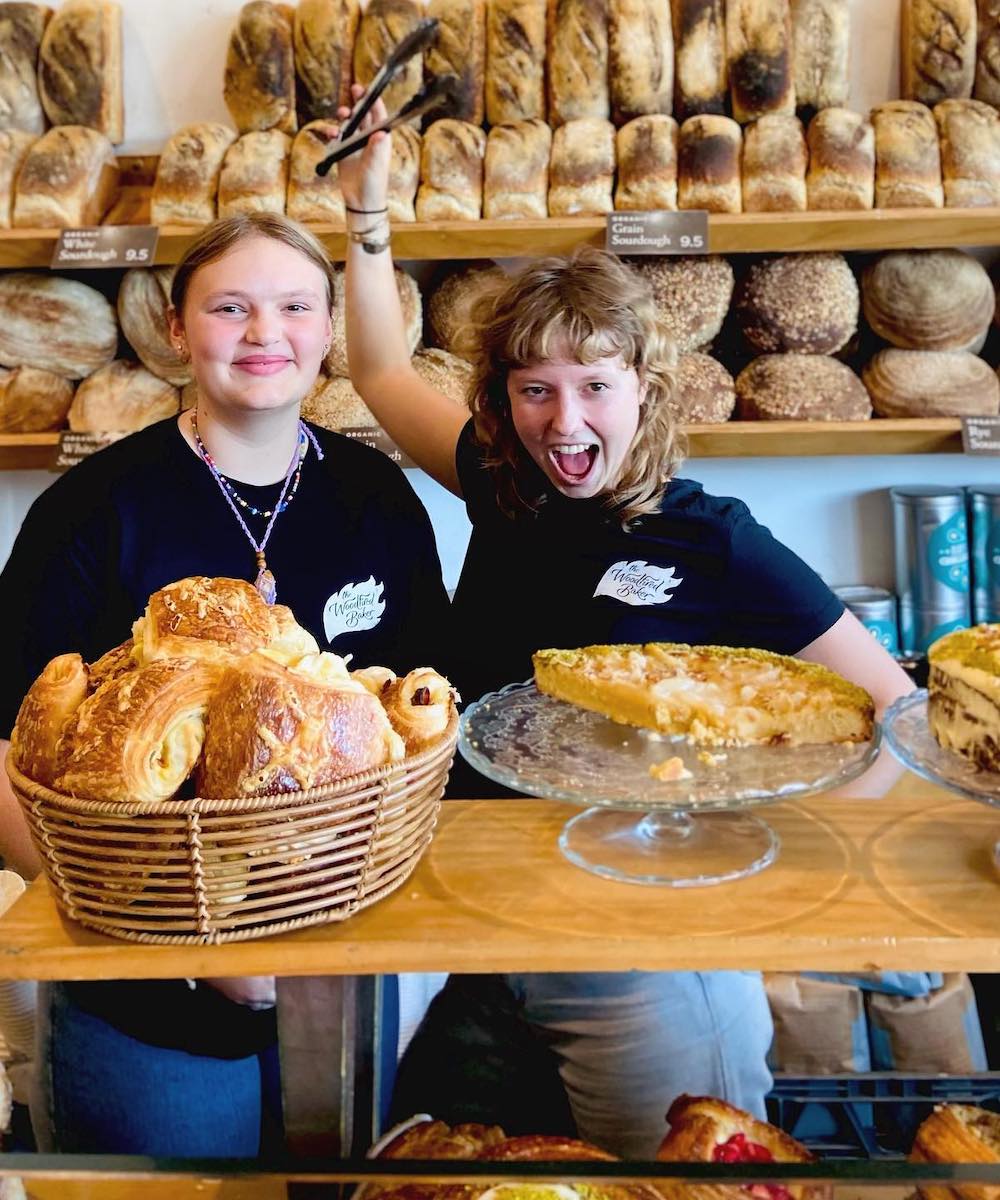 Sorganic
Subiaco
If you haven't ventured to Rokeby Road for a taste of Sorganic's sourdough, then you fail at Saturday adulthood. We reckon these guys nurse their starter to sleep at night it's so special. This is where it's at for true, artisanal dough. Boasting a 72-hour baking process, bread connoisseurs: take note.
Sugar & Nice
Inglewood
If your next celebration cake isn't made by Sugar & Nice then you might as well give up on life. These decadent, incredibly decorated creations took Instagram by storm and we're convinced no future birthday will be complete without one. If there are no celebrations on the horizon you can always pop into Sugar & Nice for one (or two, or three) of their delish cronuts, cinnamon scrolls or brownies.
Want more? Plan a road trip around WA's best country bakeries.
Image Credit: Mary Street Bakery, Teeter Bakery, Cheerio Coffee, Butter Crumbs, Goods Bakery, Everyday Bread, Chu Bakery, Miller And Baker, North Street Store, Wild Bakery, Harvest Boulangerie Patisserie, Last Crumb Cake Co, Grain Bakery, Mary Street Bakery, Raisin Bakery, Knead Bread & Coffee, Bread In Common, Layers, The Woodfired Baker