In a city jam-packed full of cinny scrolls and crazy pimped-up cookies, it's easy to forget about the humble vanilla slice. When done right, this fluffy custard concoction is heavenly, and so we've searched far and wide to share with you 10 of Perth's best vanilla slices for you to devour.
North Street Store
Cottesloe
North Street Store doing incredible desserts? No one's even a little surprised here. These guys seem to be able to do no wrong, and their vanilla slices are just an example of their pastry prowess. We love their giant lashings of whipped cream that are very much worth making a mess for and their super crispy blistering layers to tie all the creamy goodness together. They also brought out a more nostalgic classic take complete with wobbly set vanilla custard and white icing if that's more your jam. And if you're a serious vanilla slice fan, you can even switch out your next birthday cake for one of their extra large special occasion slices.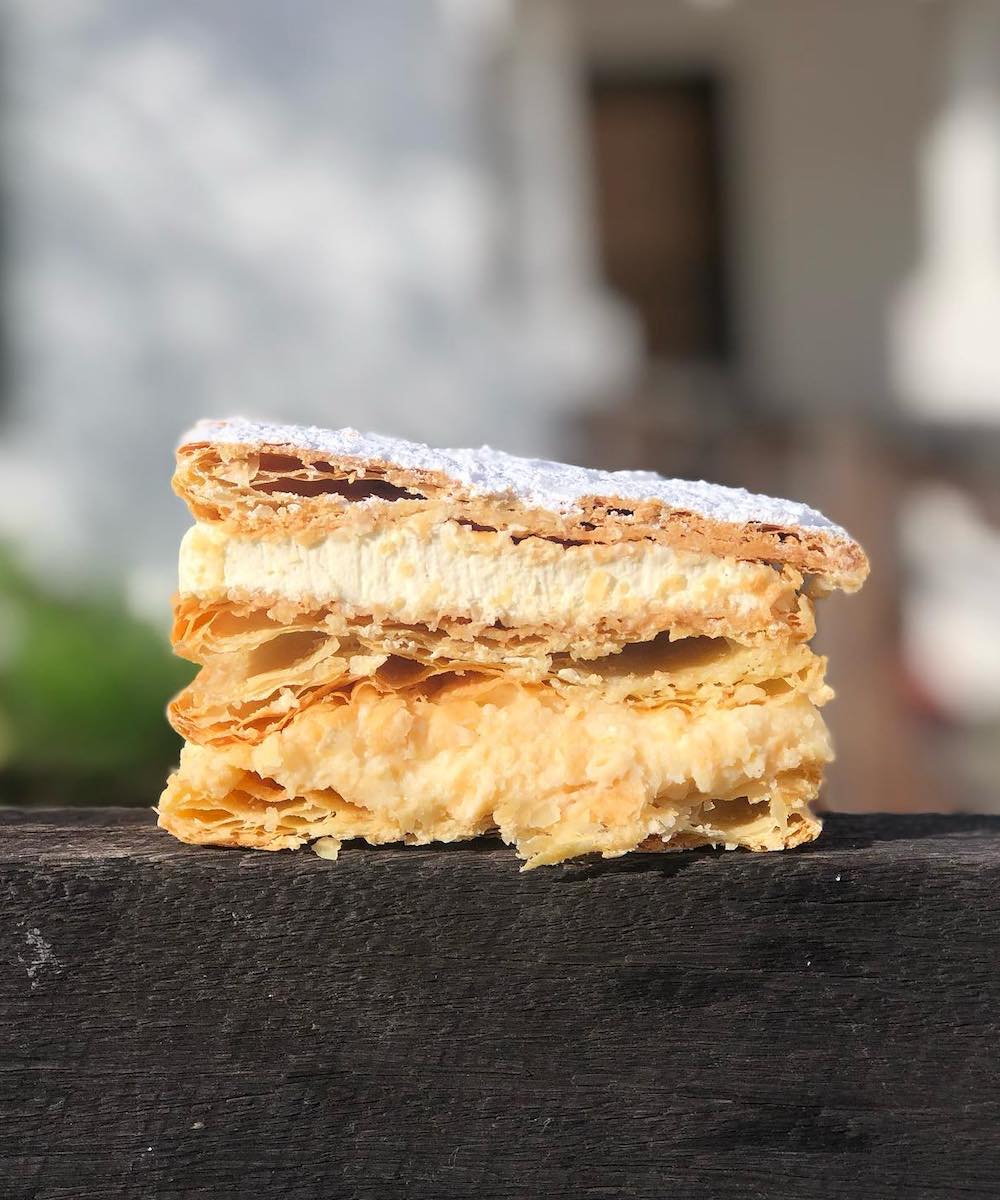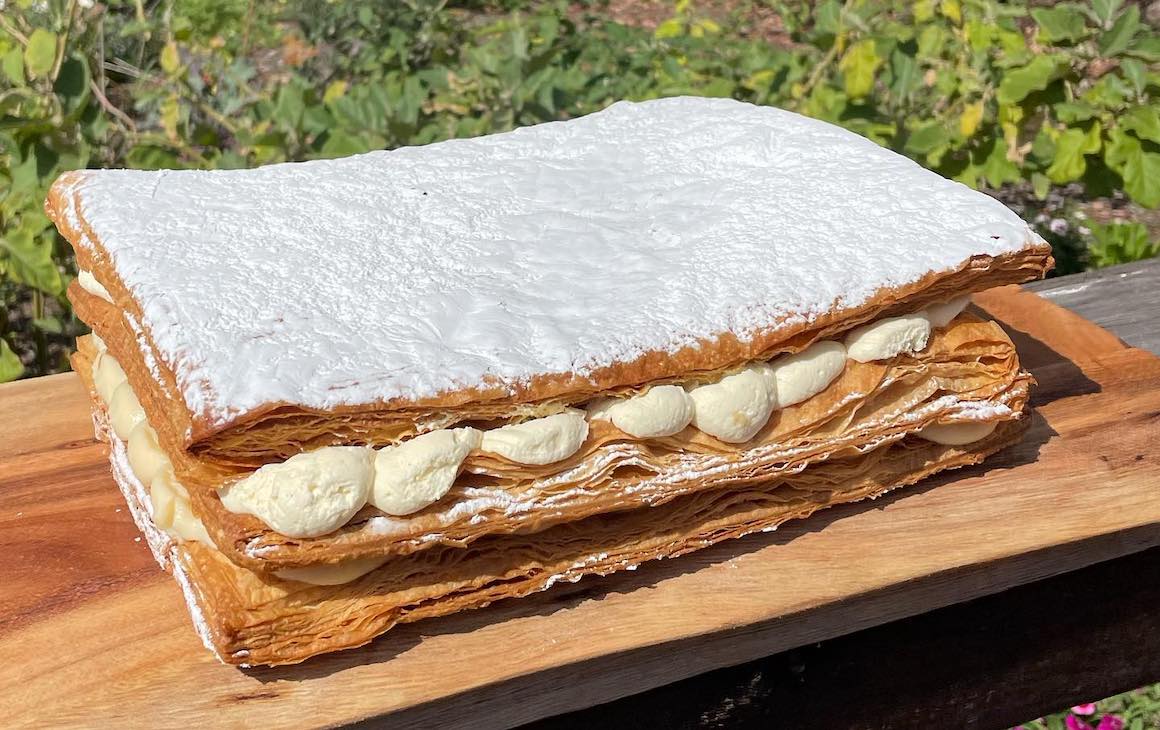 Chu Bakery
Highgate
Chu is undoubtedly worth the constant queues thanks to its divine range of pastries, toasties and sweet treats. This tiny neighbourhood corner storefront across from Hyde Park is the ideal place to pick up some gorgeously custardy desserts and go revel in the sunshine on a bright day. The cabinet goods change often but if you happen to come across one of their mille feuilles (a French-style vanilla slice), throw a few in your box toot sweet. It's the ultimate combo promising just the right amount of custardy filling and flakey layers to keep you coming back for more. Otherwise, go for the vanilla eclair—it'll fill your cravings.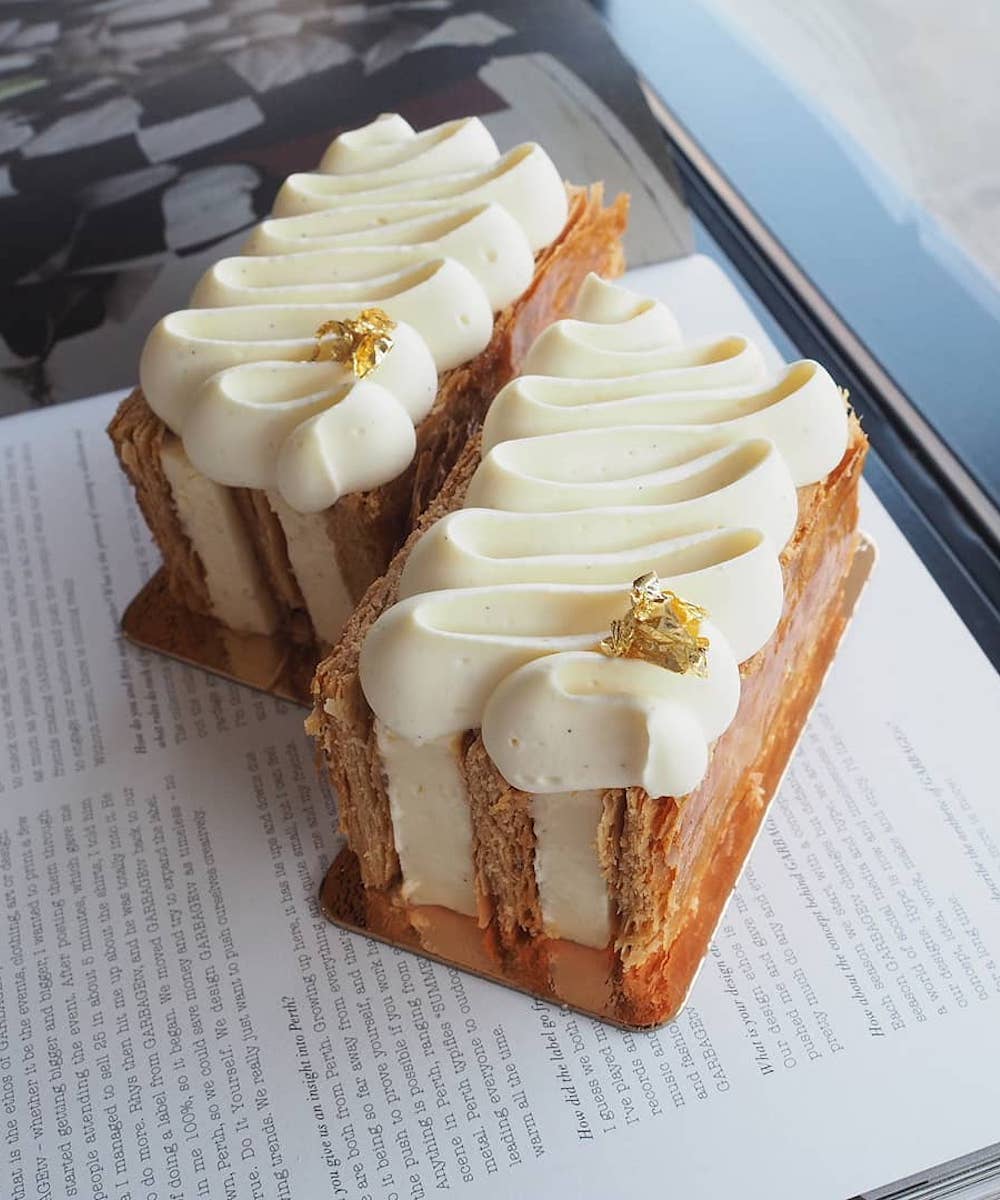 Dolce And Salato
Bull Creek, Fremantle, Cockburn Central, North Perth and South Perth
We all know that Italians do it better, and that's certainly the case at Dolce and Salato. Their endless range of tortes, tarts, freshly made rolls and pizza slices are enough to satisfy the hungriest of bellies, but we simply can't go past that mouth-watering authentic Italian filling of their vanilla slice that makes each little square the perfect bite. Don't forget, they're also the masters of catering, so hit them up for your next big event.
Corica Pastries
Northbridge
Our hearts can't help but pitter patter a little when we think of the absolute legends at Corica Pastries. Not only have this team perfected their renowned apple strudel, but they also boast a mean vanilla slice nailing the traditional layering to create a mouthful of absolute bliss. These often sell out early in the day, so we suggest heading down to grab a treat and your morning coffee before they're all gone.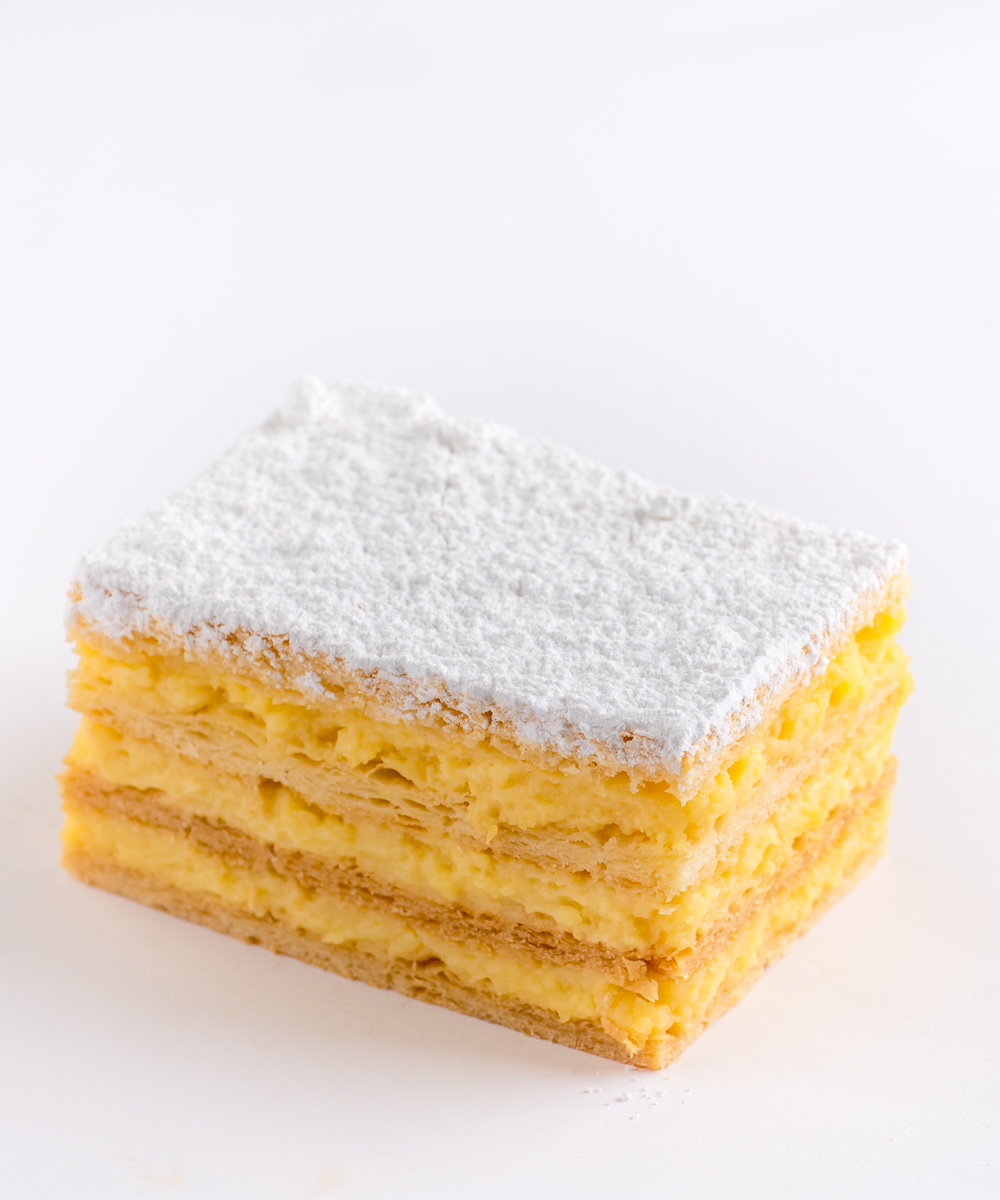 La Patisserie
South Perth
Nestled into the Mends Street coffee strip lies the humble likes of La Patisserie, a small bakery that's become an absolute institution south of the river thanks to their sweet crepes and unbelievable desserts. Their vanilla slice is the exact mix of flakey, oozy and melt-in-your-mouth—ideal to pick up before heading down for a picnic against the backdrop of our stunning foreshore.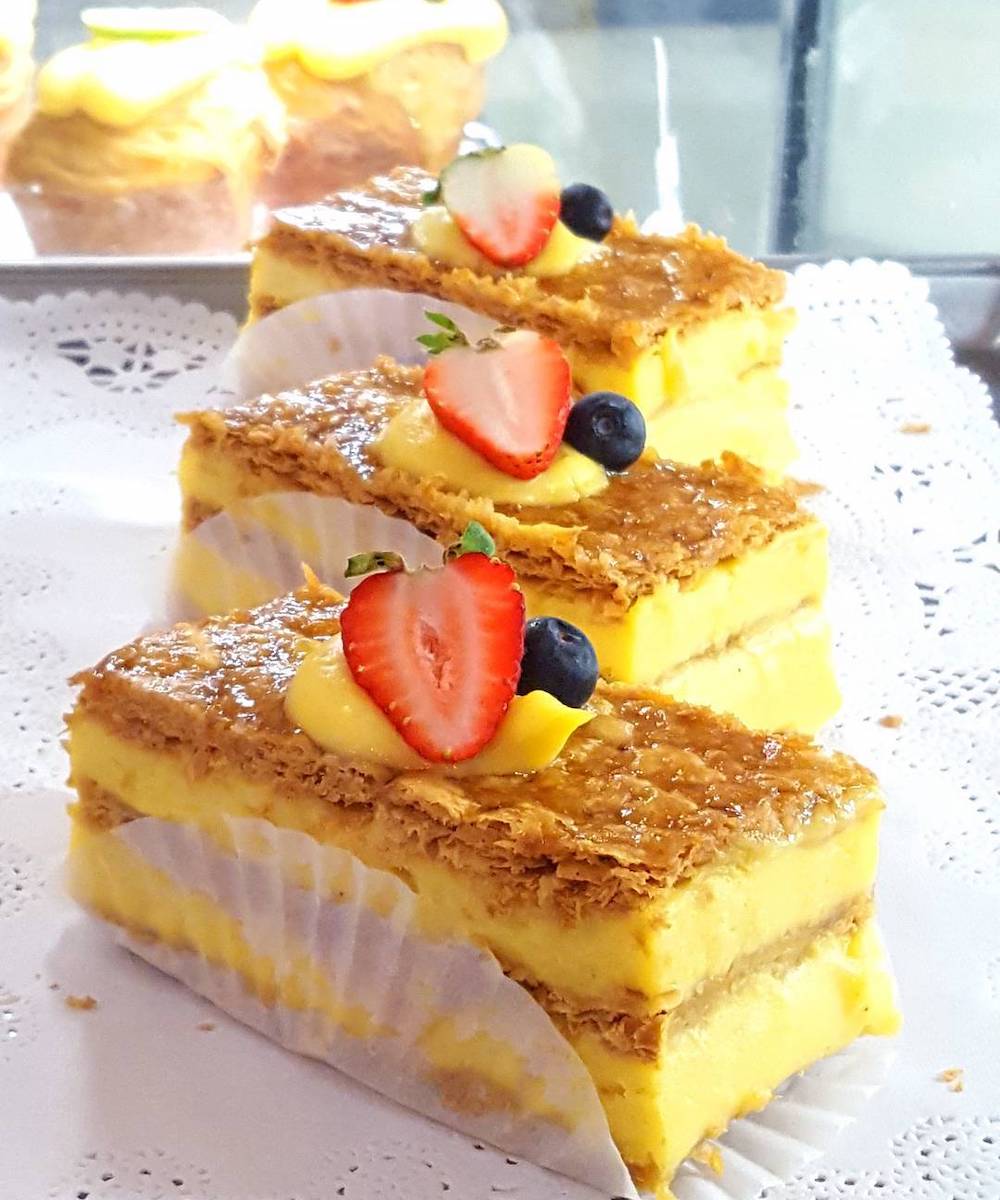 Fiorentina
North Perth
We love a cheeky Sunday morning coffee and treat at Fiorentina tucked into the corner of bustling Angove Street. These clever bakers have put an Italian spin on the traditional fave with their Torta Diplomatica which adds a spongy cake filling in between the creamy crispy exteriors along with plenty of icing sugar and even a strawberry on top making it a creation almost too beautiful to devour.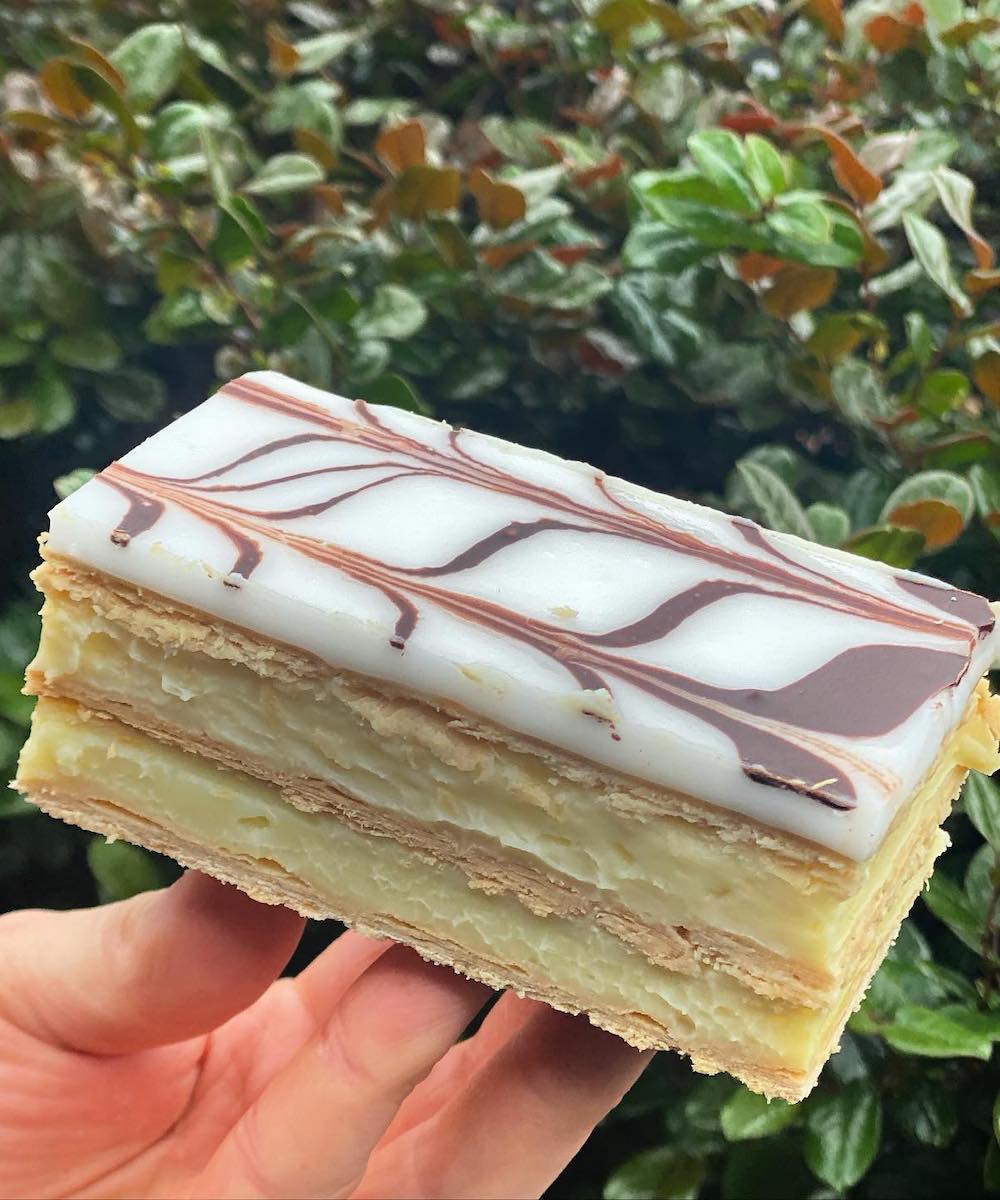 Honey's Bakehouse
Roleystone
Deep-fried vanilla slice? We are so there. This little spot up in the hills has definitely figured out how to entice us with both their classic and crispy golden modernised takes on the crowd pleaser, and boy does it taste incredible. This revolutionary team is constantly creating new interpretations on those old fashioned treats we can't get enough of, so come prepared to indulge in more than one. Oh and hot tip: this spot does hot cross buns filled with the custard filling from vanilla slice every easter that you absolutely do not want to miss.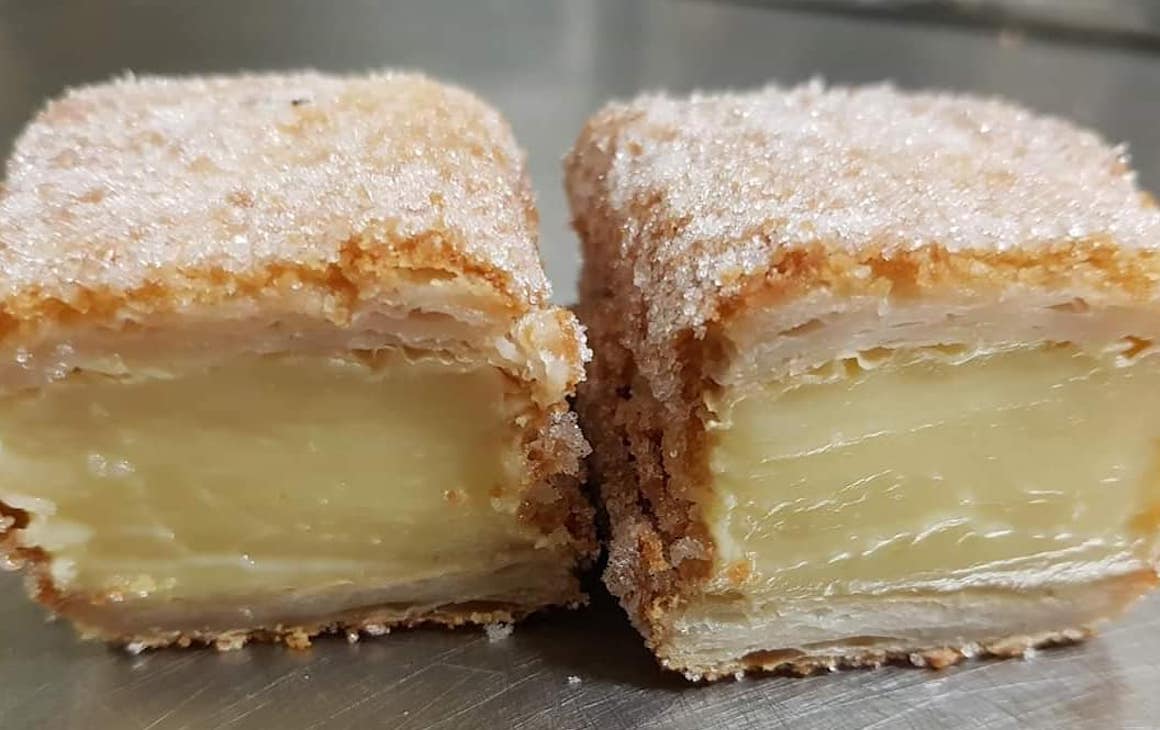 Sherbet Bake Shop
Maylands
Walking into Sherbet feels a little like walking into Willy Wonka's factory with cupcakes, biscuits and snacks stacked sky high just waiting for you to enjoy. The talented team here keep it simple with their slices—two layers of velvety filling followed by that beloved traditional chocolate pattern on top. The hardest part will be trying to stop yourself from ordering a second (or third.)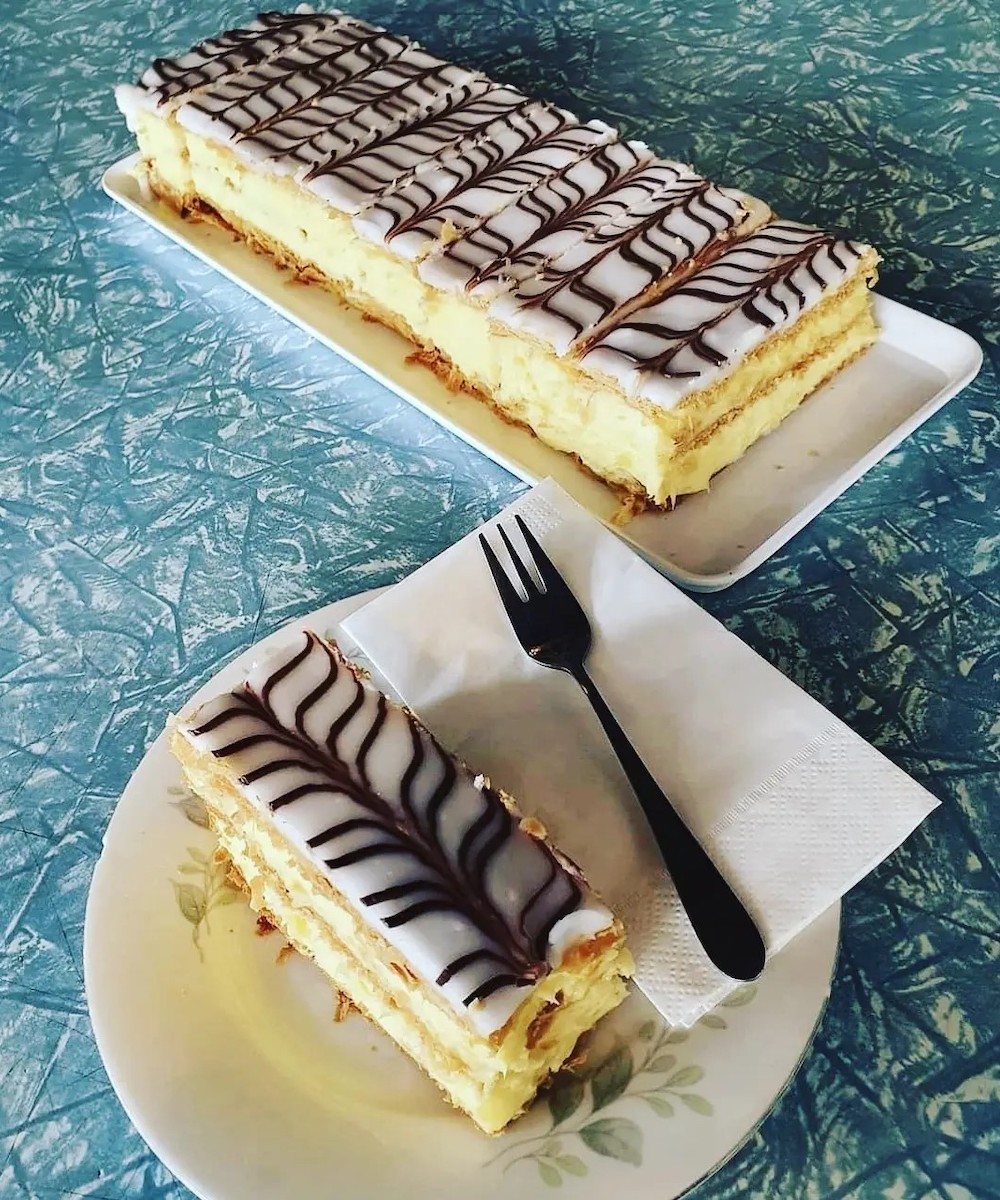 Dolcetto
North Perth
Okay, now while not technically a vanilla slice, we couldn't leave Dolcetto's Italian vanilla custard doughnuts off the list as well as their fabulous more conventional vanilla slices too. This sumptuous cake store emphasises the importance in using only the most local and freshest of ingredients, believing that you can truly taste the difference in the quality of the produce. Our suggestion: grab both the doughnut and traditional slice, and call it a day.
Bunbury Farmers Markets
Bunbury
It's not exactly Perth, but just in case you needed a reason to head to the mecca of culinary goodness that is Bunbury Farmers Market... The team has mastered the sticky sweet icing of the slice and better still, sell them in double packs meaning you won't have to share. All of their desserts and pastries are made on site meaning you know you're getting only the freshest of ingredients and very best of produce. A perfect snack to slam in the car on your next road trip.
Image credit: North Street Store, Chu, Corica, North Street Store, La Patisserie, Honey's Bakehouse, Sherbet Bake Shop