Is there anything a croissant can't fix? The logical response is no. When you're ready to dial it up a notch, an almond one will do the trick—flaky and oh-so buttery pastry filled with a sweet almond filling topped with plenty of flaked nut goodness. There is literally nothing not to love about this breakfast, brunch or snack delight. Pair it with a coffee and you'll be set to conquer the day ahead.
Drooling? Check out our list of the tastiest almond croissants in Perth.
Chu Bakery
Highgate
Any self-respecting pastry aficionado will know why Chu tops the list. The corner-long queue and smatters of pastry along Hyde Park's footpaths will tell you just how much everyone wants a piece of this pie. The almond croissant is no exception. While you're there you're going to need to grab one of everything else. Make sure you don't forget a coffee—it's a match made in heaven.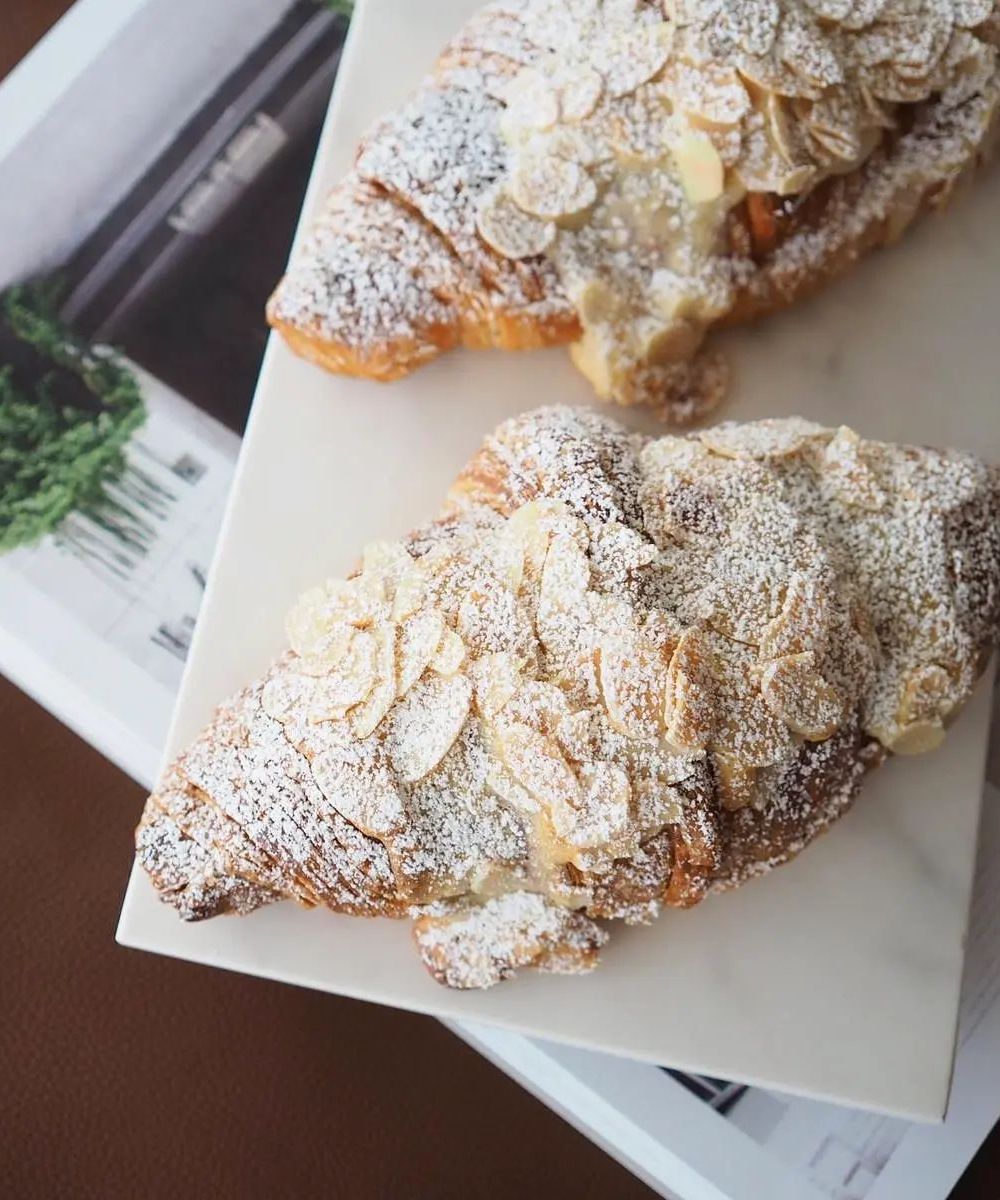 Croff Bakehouse
Perth
There was never any doubting Croff was going to make the cut. This ultra cool bakehouse has some of the best treats going round. While the classic almond is a standout, we reckon you should go a little wild and order the chocolate sort with the classic frangipane filling and dark belgium chocolate batons—yep, this is real life.
Raisin Bakery
Shenton Park
This chic bakery brought about a whole lotta cool to Perth's pastry scene with a Japanese twist on the French classics. Rest assured, the almond triangle of goodness is up there with the best. Twice cooked, piped full of frangipane and topped with flaked almonds. Everything is right.
La Galette
Nedlands
Sick of scrolling Insta feeds full of European summer getaways? La Galette is the next best thing. The Parisian style cafe and patisserie honours French culture and its traditions. Lucky for us that means some buttery baked goodness. Grab a crepe for brekky and a croissant to go. What more could you want?
Wild Bakery
South Fremantle
This whole in the wall bakery slings out an insane amount of freshly baked bread, cakes and sweet pastries to the hungry Freo folk. Plan a picnic, order online and make sure you include some of the traditional sourdough breads filled with goodies like olives and roasted hazelnuts. Next on the list is a bunch of sweet treats to impress your friends- the classics like an almond croissant will do you plenty of favours.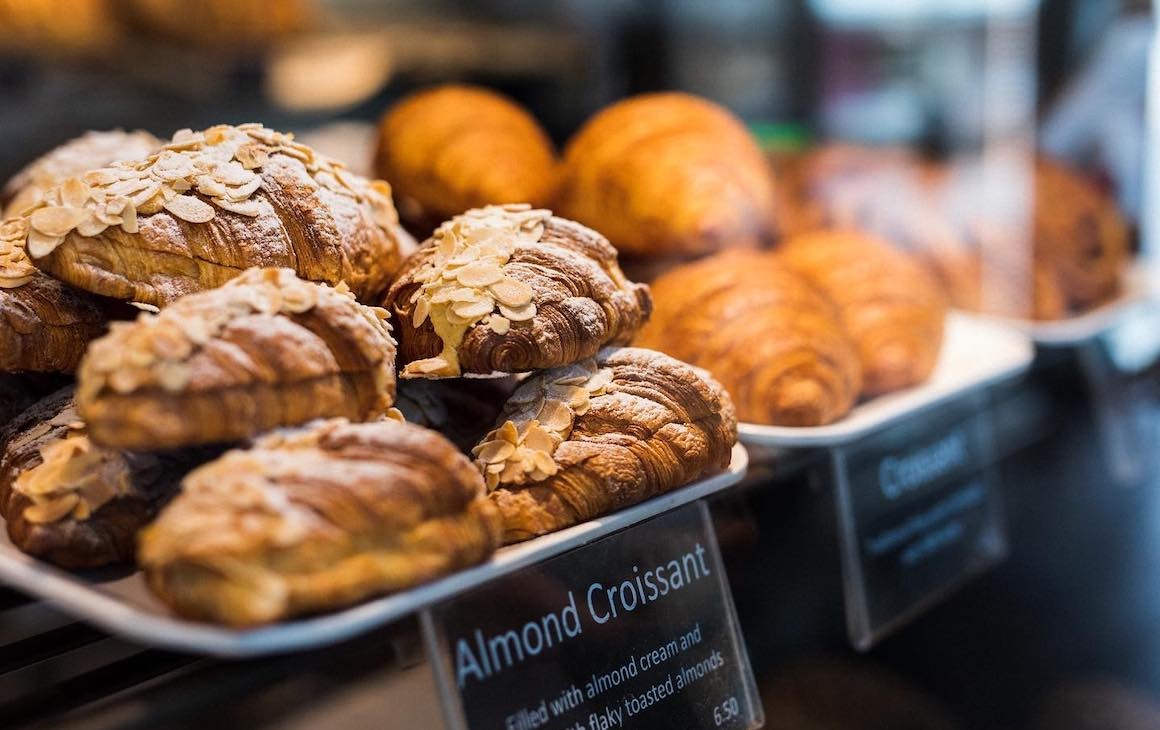 La Patisserie
South Perth
La Patisserie has gained cult status for their incredible desserts and melt-in-the-mouth pastries. The almond croissant is the perfect mix of buttery baked goodness, flaky pastry and the sweet filling you expect to make you feel better than a hug from Mum. Croissant in one hand, coffee in the other and a stroll along the South Perth foreshore. Bliss.
Layers Bakery
Subiaco
Holy guacamole, to say Perth loves this bakery is the understatement of 2022. When you're heading to Layers, be prepared to part with your hard earned dollars cause you're going to want to order up a storm. The pastry treats here are next level and please for the love of French people everywhere, order yourself the nutty croissant.
Zonts Bakehouse
Northbridge
Damn these guys are cool. One look at their Instagram feed and you'll know what we're talking about. French classic croissants fused with contemporary techniques mean you can try all sorts of things including seasonal exclusives like the Sarawak Laksa, durian and calamansi. The classics including the almond, not to mention the choccie and plain butter are also pretty fine. PSA—there's free delivery over $30.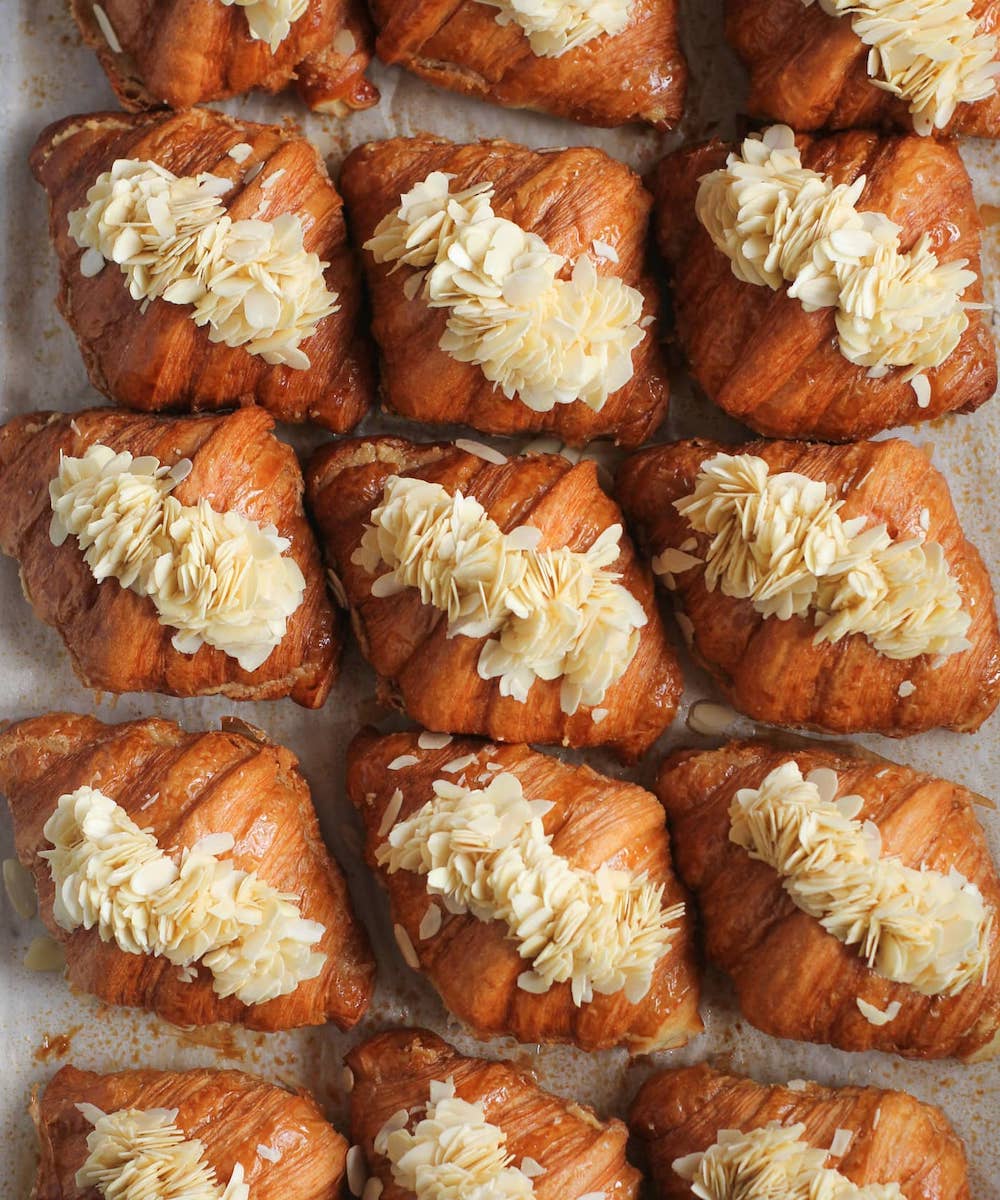 Mary Street Bakery
City Beach, Claremont Highgate, Perth and West Leederville
The obvious choice but it would be remiss not to include it. We know everything the good peeps at Mary Street dish out is well worth the visit and the croissants are just about top of the list. Just make sure to throw in a doughnut, a saussie roll and whatever else you can carry out of the shop.
Harvest Boulangerie
Scarborough
This not so secret neighbourhood gem has some of the best French treats going around. Our advice? Get there early. It's not unusual for weekend stocks to sell out soon after the doors open. Whilst we're here for the croissants, the truffle sea salt baguette also deserves a shout out.
North Street Store
Cottesloe
As if you'd expect anything less, the crew at North Street Store have mastered yet another tasty delight to add to your list. Layers upon layers of deliciousness paired with homemade-esque love mean you've gotta add the French goods along with your shop of cinny scrolls, coffee and a baguette.
Grain Bakery
Lathlain
This family-run bakery is the perfect blend of a contemporary bakehouse and country-style fave that will induce a drool from any pastry lover. Expect to find some of Perth's best treats, rows of sandwich style loaves and an almond croissant to knock your socks off.
Le Papillon
Joondalup
Those North of the river rejoiced when Le Papillon graced the streets of Joondalup. Divine choux pastries, tarts and croissants make this bakery worth the visit. The almond is a clear fave and is a worthy contender for your to-do list.
Now go hunting for Perth's best vanilla slices.
Image credit: Elle Borgward, Chu, Zonts