Christmas, while supposedly one of the most joyous times of year, can also be one of the most stressful. Sure, there's tinsel and Mariah Carey and the freedom to watch Love Actually multiple times without judgement, but if you happen to be hosting the main event your blood pressure is probably going through the roof.
Those cousins you haven't seen in years? They'll be there, complete with gluten-free and vegan dietary requirements. Then there's a tree to put up, a table to decorate, and, most importantly, a menu that will keep everyone happy to plan. Not to mention shopping for the last-minute Secret Santa you've been dragged into at work.
If the whole thing is filling you with dread instead of merriment, why not ditch tradition (and a mountain of dishes) and treat yourself to a nice civilised meal out on the town.
Here's what's open on Christmas Day in Perth so you don't have to cook. Be warned—bookings are filling up fast, so you better act quick if you don't want to miss out. We'll update this list to let you know as they book out and will drop new ones in as they're announced.
Garum
Perth
Looking to class it up this Christmas? Head straight to Garum. Your four course feast will take you on a journey through Roma, from the sea to the land, and includes all the trimmings. Inspired by Guy Grossi's family favourites, the feast will begin with antipasto in the true Italian way, with bread, cured meat, Capesante scallops and more antipasto goodies. Then you'll progress onto delicious mains including Tortellini lobster pasta and Pesce Rankin cod with romesco. For dessert, expect delights like Budino Panettone with berries and custard, tiramisu and more. Book in here—and be quick, spots are filling up.
Wildflower
Perth | From $245pp
Perth's best spot for a degustation, Wildflower is hosting Christmas Day lunch and you can bet the menu will blow your mum's roast turkey out of the water. Taking place on the beautiful rooftop of the Como Treasury building, festive folks can enjoy a six-course tasting menu curated by Head Chef Michael D'adamoi for $245 per person. You can opt for the $135 add-on option if you want to go all in on West Australian wine pairing.
Post
Perth | From $168pp ($50 for children 11 and under)
There's few people we trust more than Post's Executive Chef Kim Brennan to deliver a feast worthy of Christmas Day's extravagance. Set within the State Buildings, the CBD osteria also happens to be one of the most beautiful venues in Perth, so it's one we'll happily get dolled up for the occasion. Book your table now and start eyeing off the lush three course Italian menu here—you'll have to decide on your entree, main and dessert (tough, I know)...although let's be honest, it'll take a lot to finish on anything other than their iconic tiramisu.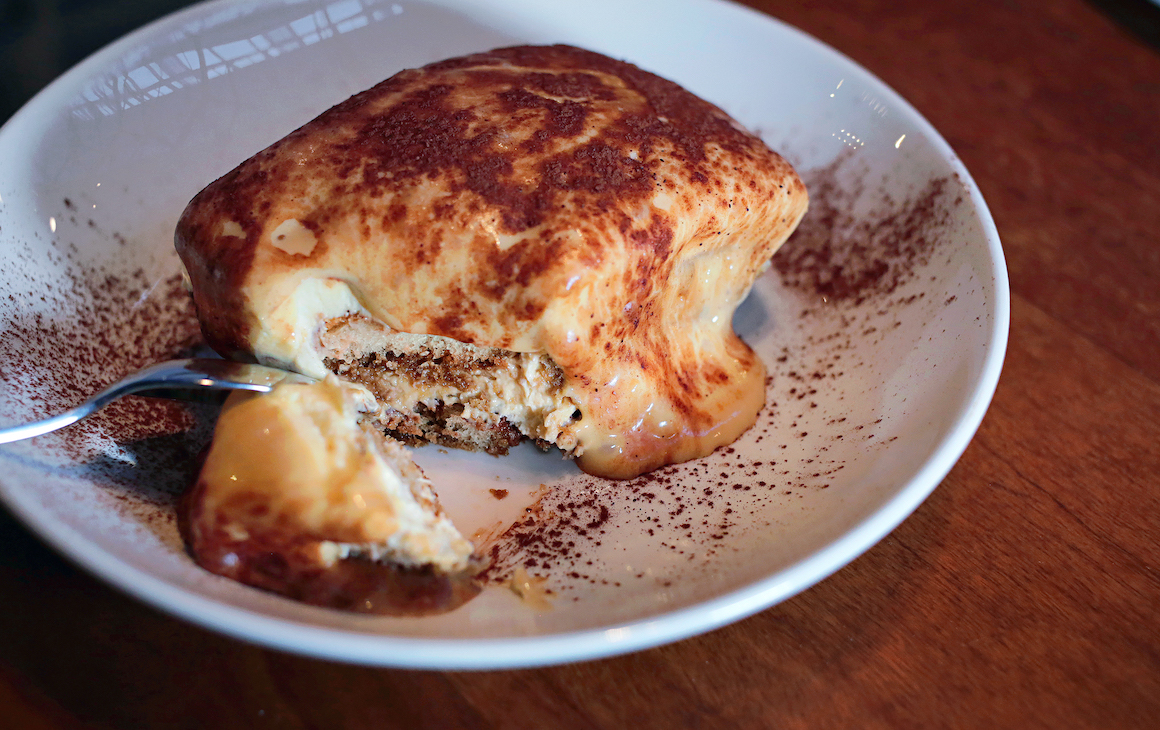 Dragon Palace
Northbridge | No fixed price
If turkey and pudding doesn't float your boat, maybe a steamboat will do the trick? With a positively massive range of a la carte dishes and dim sum on offer, even the fussiest of family members are sure to leave feeling stuffed with Christmas cheer after dinner at Dragon Palace. Book here.
Yuuma Japanese
Victoria Park | $150pp
Want a change from the usual glazed ham and pavlova? Book a seat at Yuuma's Chrismas Omakase and eat your way through ten glorious modern Japanese courses featuring the finest seafood and wagyu. Coming in at $150 per person (inclusive of public holiday charges), this is an absolute steal considering the a-grade quality coming out of the kitchen.
Ritz-Carlton
Perth | From $215pp
The Ritz-Carlton is inviting guests to step inside a winter wonderland as they transform Hearth into a full festive celebration this Christmas Day. Lunch has sold out, but you can still settle in for a five course Chrissy dinner from 6pm and enjoy classics like Shark Bay scallops, scampi, Hearth's roasted chicken and a rum-filled roasted pineapple dessert. For $215 per person (or $325 with matched wines), this will be the most luxe Christmas feast you've ever had.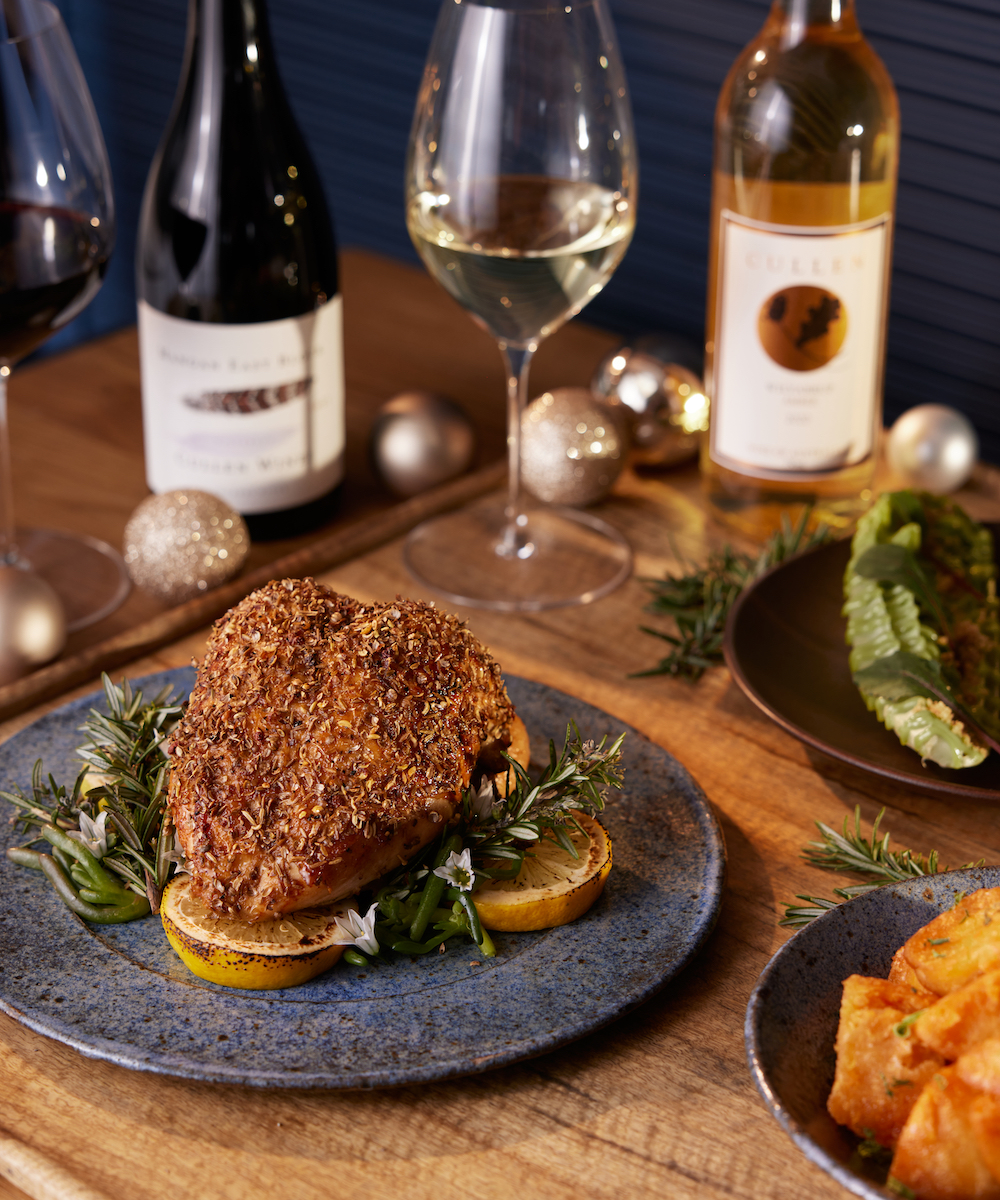 QT Perth
Perth CBD | From $195pp
Prepare to dial up the Chrissy indulgence at QT Perth. Hosted at Santini, the hotel's Christmas Day feast is inspired by a traditional Italian Christmas, so we can guarantee nobody will be leaving hungry. Work through dishes like wood-roasted turkey and butter poached lobster through to a classic Chrissy pudding with marsala custard and amarena cherries. Lunch and dinner bookings are available here.
Fraser's Kings Park
West Perth
Fraser's will be feeding hungry Christmas folk for breakfast and lunch within the beautiful surrounds of their Botanical Cafe. Take your pick from the multiple time slots on offer and get ready to feast on a delicious dish from their set menu. If you're feeling energetic after feasting you can go for a walk in the beautiful park… or just roll out of there and have a nap on the grass that overlooks the Swan River.
Long Chim
Perth | From $155pp
The basement of Long Chim will be exploding with flavour as they take a festive approach to their delicious Thai street food menu and throw open their doors for a fiery Christmas lunch. For $155 per person you can taste your way through favourites from their Maa Long Chim banquet menu—including crispy prawn cakes, lobster in Thai basil coconut cream and banana roti puffs for dessert. Throw on the drinks and you're all set for a very merry time.
Petition
Perth | From $148pp ($45 for children 11 and under)
Petition will be serving up a festive modern Australian feast for both lunch and dinner on Christmas Day. For $145 per person you can enjoy a delightful Christmas feast with entres like duck liver parfait, beef tartare, prawns, chargrilled asparagus and heirloom tomatoes to share, your choice of mains from Southhampton chicken ballontine or the market fish served with sides of crispy triple cooked potatoes and salad, plus a buttermilk pannacotta with macerated peach and apricots to finish. Yep, Christmas is sounding better and better.
While we're at it, here are the best places to throw a Christmas party in Perth.
Image credit: Yuuma