There's something wildly comforting about a good ol' fashion pub feed and a cheap drinks deal, and with so many incredible historical options around Perth, we're completely spoilt for choice. Whether you're keen for a no-frills drink or a slightly more upmarket option, we've put together some of our favourite watering holes to add to your list.
Here are 24 of the best pubs in Perth to visit ASAP.
The Claremont
Claremont
The newly revamped Claremont Hotel has endless spaces for you and your crew, and has to be seen to be believed. Keeping plenty of the old charm downstairs, there's plenty of room for a casual pub meal, or if you're looking for a boogie, you can head upstairs to the stunning rooftop open air terrace where live music and good times are always cranking. And if you're looking for a sophisticated spot for dinner, you can head to the dining room to check out the roving cheese cart.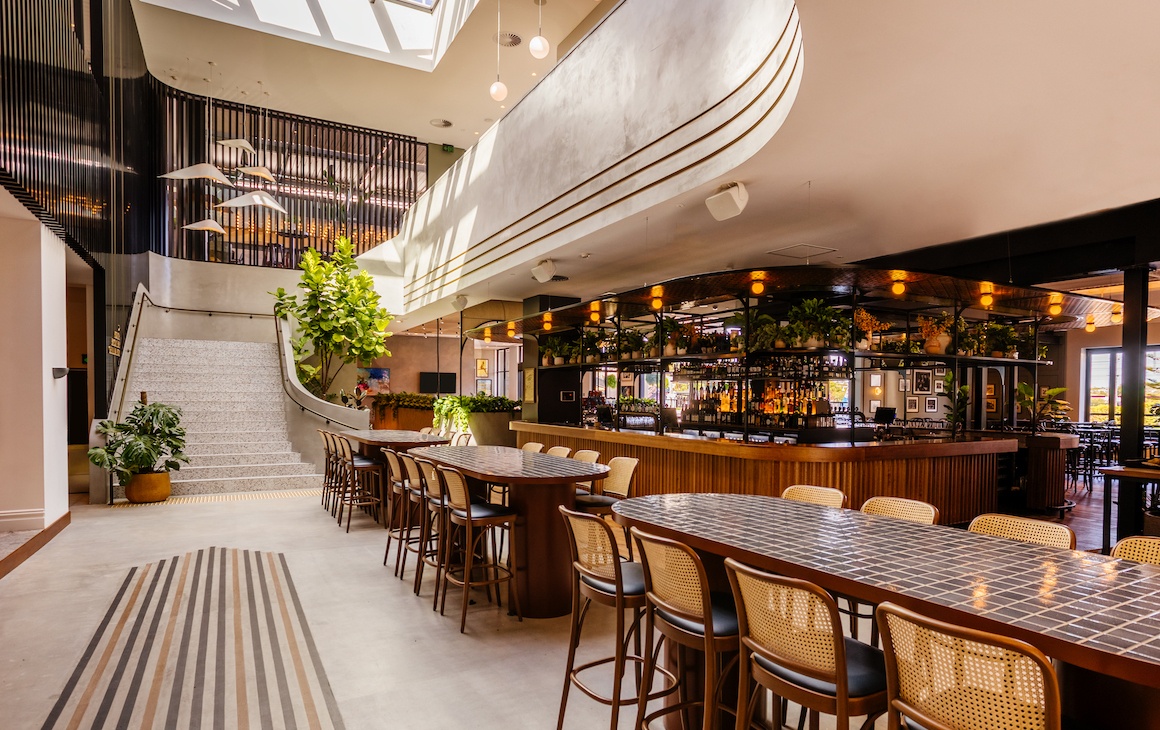 The Royal
Perth City
The Royal is the perfect amalgamation of all those beloved traditional elements of a pub mixed with chic design and furnishings that make it one of the go-to spots for an afternoon drink right in the heart of the city overlooking Yagan Square. The heritage-listed building oozes charm and character paying homage to its long history in our beautiful town, with some great meal deals every day of the week (their $75 weekend feast for four is a must try) along with some great craft beers and zesty cocktails too.
Guildford Hotel
Guildford
After the heartbreaking fire years ago, The Guildford Hotel had a massive glow up and is now once again a thriving hot spot for young and old, and with an extensive menu of both pub classics, modern twists (cheese fondue anyone?) and a killer cocktail list for Sunday sipping in the sunshine, there's a lot to love about this huge charming heritage-listed building.
The Quarter Acre Hotel
Applecross
This fun trendy gastropub on Canning Highway is bright, airy and has loads of space for big group catch ups or an intimate date night with endless 'grammable cocktails, great local brews and a huge menu that caters for all dietary requirements and people of all sizes young and old. Along with a great open air playground to keep the kids amused while you catch up, The Quarter Acre has become an instant local favourite for good reason.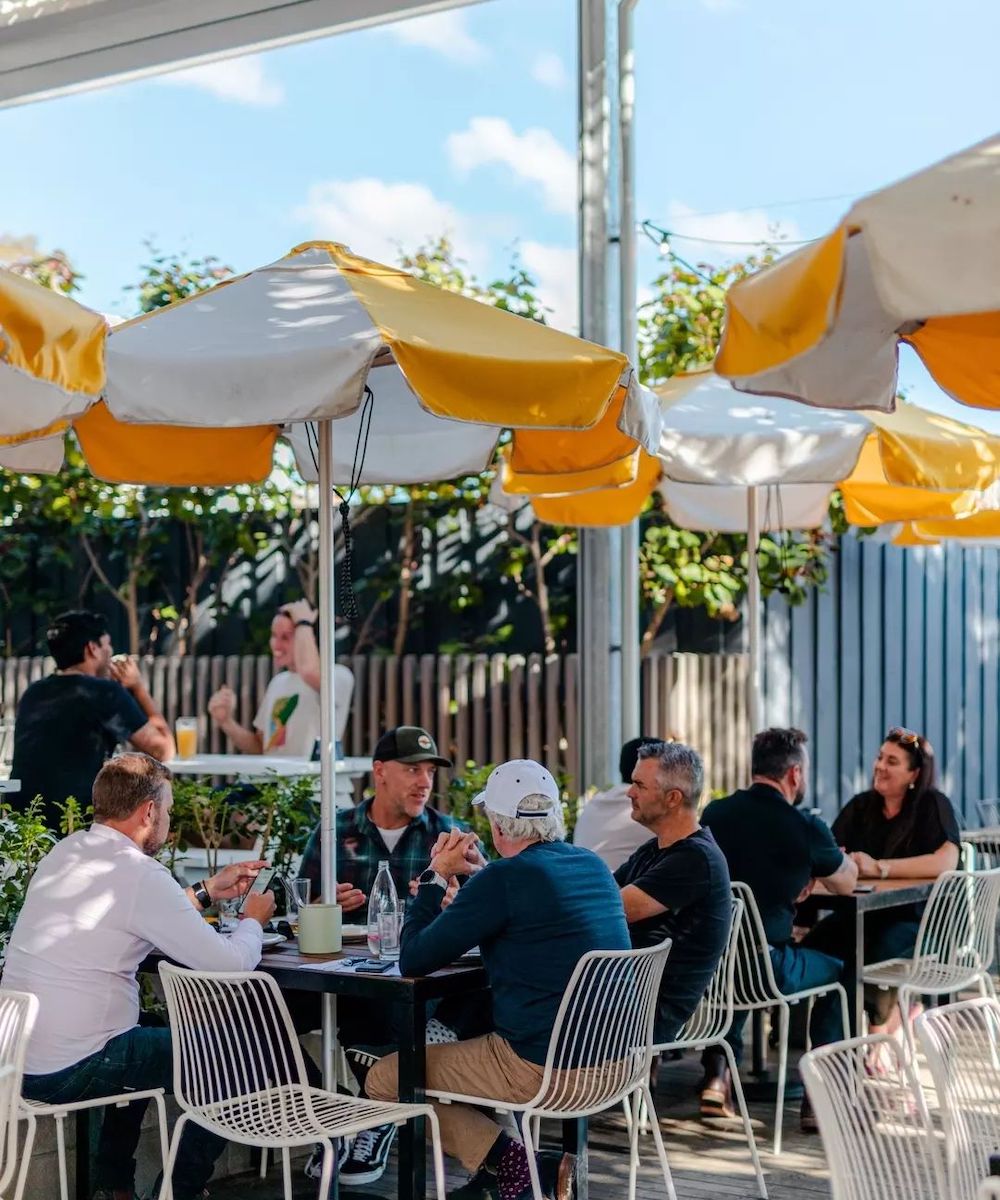 Albion Hotel
Cottesloe
Part of Cottesloe's historical identity, The Albion Hotel has sat proudly on Stirling Highway since 1890 when it was once a midpoint for businessmen on the long horse-drawn journey from the city to the port of Freo. Whether you need a spot to watch the big game, fill up on a pub classic or host a glitzy function, it seems The Alby can do it all.
Hyde Park Hotel
Highgate
If you've never had a steak with mushroom sauce at Hyde Park Hotel (sorry vegos) you're missing out. This pub has been a local haunt for inner-city folk for generations thanks to its laid back welcoming atmosphere, and great deals every week. From their $20 Margherita and Margarita Thursday deal to their $1 Dumpling Fridays, this is the perfect spot to fill up on a budget with a brew in hand.
Mayfair Lane Pub And Dining Room
West Perth
Mayfair Lane doesn't particularly look like a traditional pub at first glance, but it still has that same cruisy atmosphere and friendly service that you'd expect of one. With bright stylish decor sitting pretty in West Perth, this super central spot is great to visit after a hard day's work, or spend a lunch catching up with friends. Their menu prioritises fresh local ingredients and bold tasty flavours that'll keep you coming back time and time again.
Ocean Beach Hotel
Cottesloe
The OBH as it's affectionately known as is the ultimate beach side pub boasting uninterrupted Indian Ocean views and killer sunsets every day of the week. After another Perth scorcher, there's nothing like that Freo Doctor breeze sailing in through the open windows to cool down a balmy evening with a vino in hand and pals close by.
The Elford
Mount Lawley
Sitting pretty right in the heart of bustling Beaufort Street sits The Elford, the reincarnation of The Flying Scotsman that brings plenty of good vibes to the strip. There's nightly live music, plus a heap of great food specials like their $20 parmi or Sunday roast as well as some great rotating events like their Beau With The Flow bottomless brunch and drag bingo. Yes please.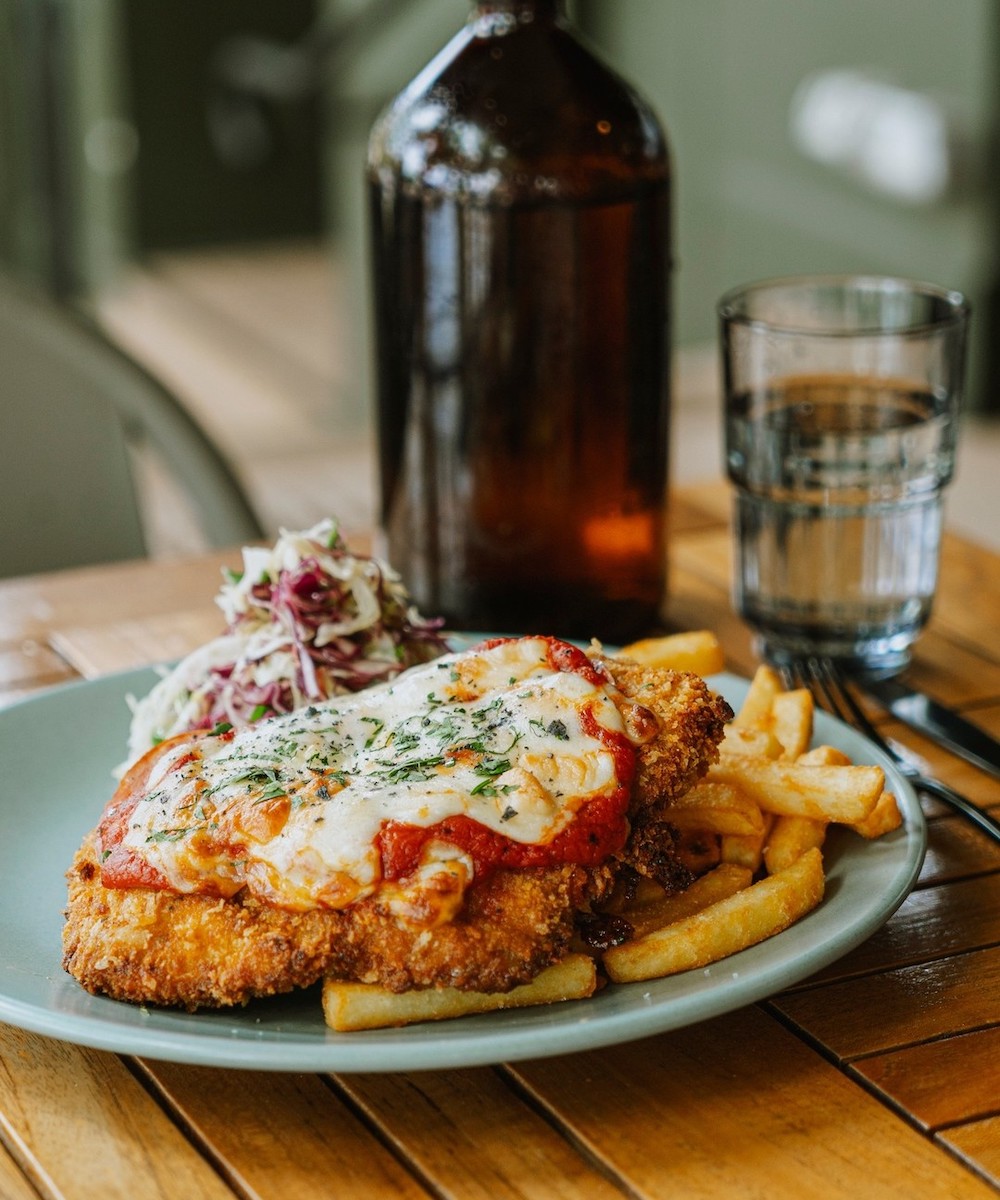 Paddington Ale House
Mount Hawthorn
The Paddo recently got some new owners who are promising to shake up everything you know about this quaint character-filled Mount Hawthorn pub that's housed some of the coolest rockers of yesteryear. Whether you're stopping by for a lazy post-work drink out in the garden or after a full blown cosy meal, this historical venue sitting pretty on Scarborough Beach Road offers everything you need for a great lunch or dinner out.
Clancy's Fish Pub
Fremantle
Some of the best fish and chips around, plenty of space for the little ones to run around outside and great relaxed vibes—it's all here at Clancy's. With epic seafood platters to feed a whole crew, plus a focus of some of the best local craft beers and vino producers from all over the state, this is a fab spot to spend a boozy Sunday arvo.
Inglewood Hotel
Inglewood
There's something about The Inglewood Hotel that keeps people coming back again and again. In the Winter months, there are few more cosy places to nestle yourself than by their crackling fire and in Summer, there's nothing better than sitting out in the courtyard for a few bevvies with live musicians serenading you long into the evening.
Victoria Park Hotel
Victoria Park
After the beloved Vic Park Hotel underwent a massive $2.3 million glow up including a brand spankin' new airy beer garden and function space—not to mention banging Brazilian-inspired eats courtesy of Head Chef Andre Nunes—grabbing a pint at the local has never looked better. With stacks of room both indoors and outdoors to suit your vibe and the whole family, there's no better place to soak up some sunshine on a balmy Sunday arvo than here.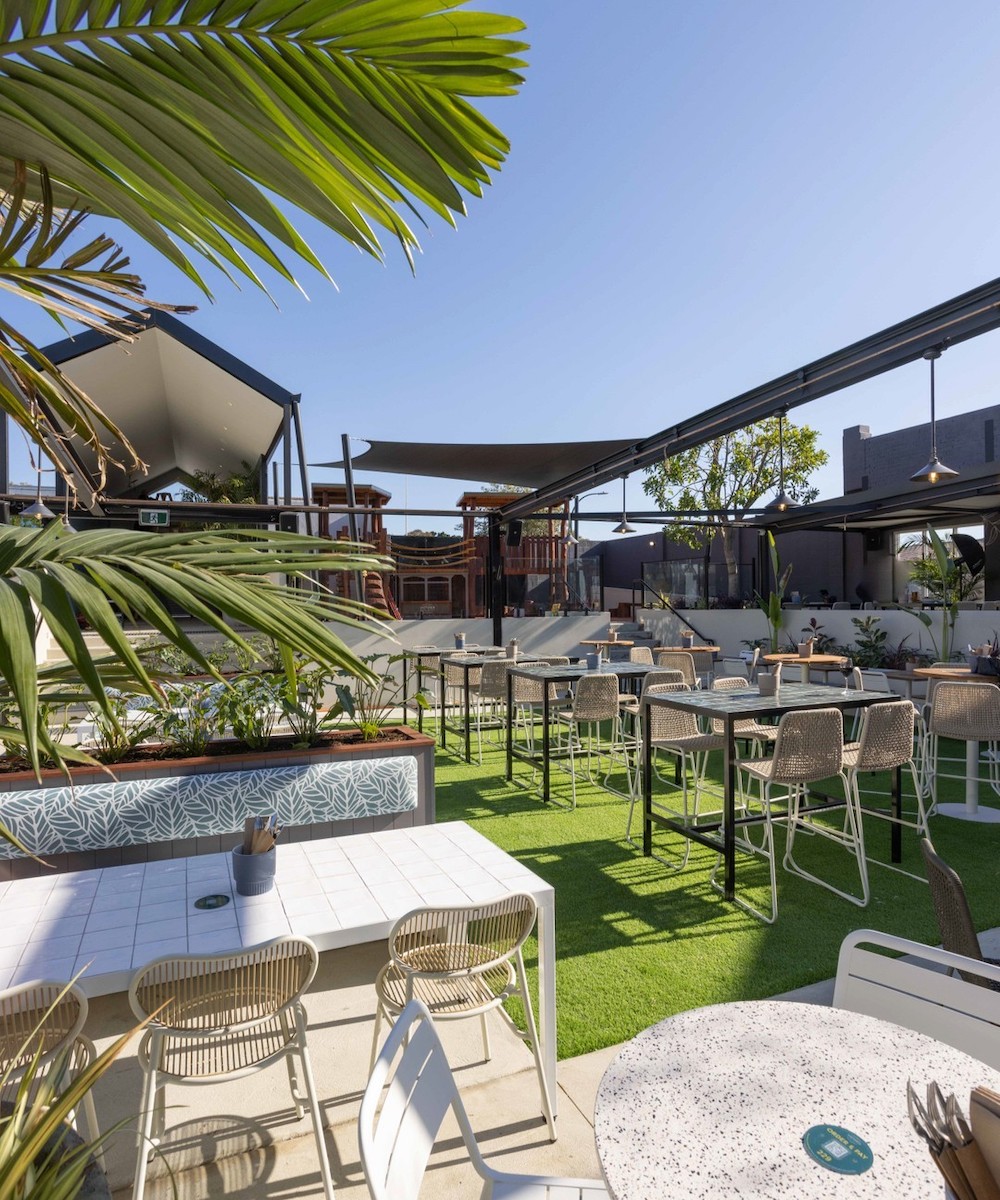 Fenway
Subiaco
Fenway is a boston-inspired sports bar jam-packed with cosy charm and lots happening across the week to bring some sunshine to the work week. From Monday night quiz nights to Friday two burgers and chips for $32, this fun moody spot is great if you're looking for somewhere with a real atmosphere and all the big games then you're sorted.
Queens Tavern
Highgate
Built in the 1880s, this Beaufort Street classic has sat firm for over 140 years thanks to its timeless style, consistently great feeds and old school service that makes you feel welcome the second you walk through that iconic terrace. The Queens has held its own for generations with countless trendy restaurant and bar openings popping up around the neighbourhood, but has maintained its charm and unbeatable lively atmosphere any time you visit.
The Windsor Hotel
South Perth
This South Perth treasure perched just a stone's throw from our spectacular foreshore oozes warmth from its hanging flower beds to its original hardwood floors and wide terraces to sit and grab some fresh air, The Windsor is the place to be. If you're in need of a serious feed, the kitchen team have been consistently voted as having one of the most delish Sunday roasts in town (for a tiny $25 might we add) or why not try their Tuesday $18 curry or Thursday half price pizzas that'll satisfy even the hungriest of bellies.
The Local Hotel
South Fremantle
The Local Hotel is all about simple offerings done well. This South Freo gem is bright, beachy and full of the usual laid back crew you'd expect when cruising down South Terrace making it a dreamy spot to sink a couple of brews with pals. The Local loves to celebrate the endless string of talented local breweries, distilleries and wineries from all around WA and is always ready to offer a suggestion if you're unsure what to order.
Rosemount Hotel
North Perth
A hub for some of Perth's best upcoming musicians and fresh talent, The Rosemount or 'The Rosie' as it's more lovingly known as has proudly hosted some of the country's biggest names in their early days and is always ready to feed those hungry bellies with a great parmi deal and pint. Sitting on the corner of Fitzgerald Street and the hip Angove Street cafe strip, everyone (including the pups) are always welcome to soak in the sunshine in their sunken beer garden any day of the week.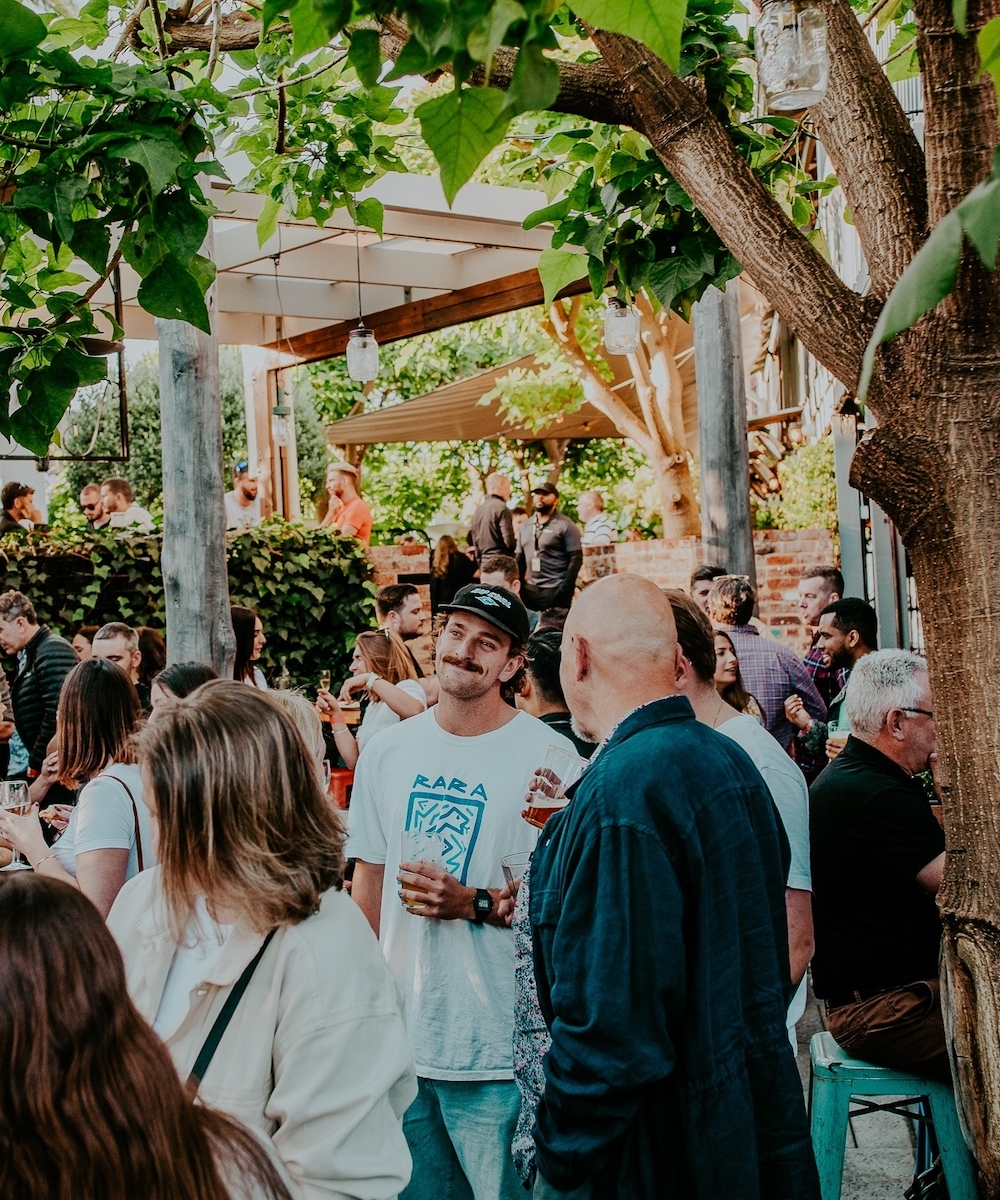 Norfolk Hotel
Fremantle
You'll find all sorts of fabulous eclectic locals at the bustling Norfolk Hotel, a place where all of Freo converges to share a drink and a yarn in the beautiful breezy courtyard. Grab a cheeky pizza or hit the smoker menu Thursday to Sunday for a feasting board full of the American BBQ goodness your heart could dream of.
The Wembley Hotel
Wembley
With stacks of live local music and screens for watching the big game, The Wembley Hotel is for those who love to be right in the heart of the action. Their leafy green outdoor beer garden is great for a cheeky beer or two with mates, or for grabbing yourself one of their giant fruity cocktail jugs to share.
Cottesloe Beach Hotel
Cottesloe
We love the Cottesloe Beach Hotel not only for its massive luxe newly renovated courtyard, but also for their delicious fresh cocktails and their terrace dining that offers an epic menu. The Beach Club transports you straight to some fabulous Grecian Island where the atmosphere's always buzzing and the drinks are always cold, so that you can enjoy those balmy Summer days in style.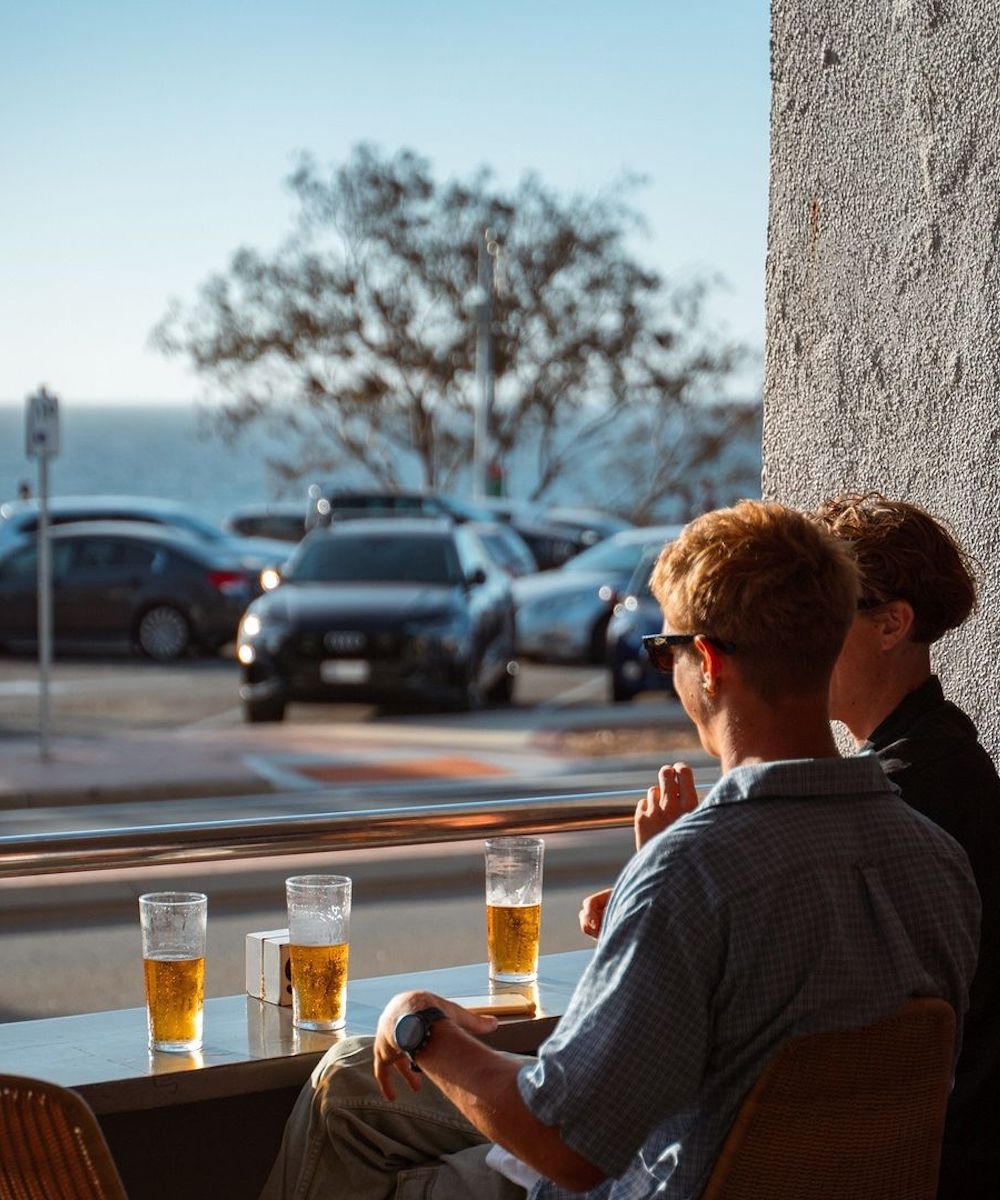 The Como
Como
This retro favourite just 10 minutes south of the CBD has been revamped and brought back with new life in their multi-million dollar refurb that's taken this heritage pub into a new contemporary era paying tribute to the art deco history whilst feeling luxe and revitalised. If you're in search of a perfectly made marg or just need an excuse to catch up with friends at the end of a long day, The Como offers a tonne of great drinks and food specials that showcase some of the very best local creators and ingredients around our gorgeous state to enjoy.
Brisbane Hotel
Highgate
The Brisbane is another inner-city popular pad that always has something going on - from comedy shows, quiz nights and Fringe shows every Summer, this easy going pub is ideal for those balmy Perth days sitting out in the garden watching dusk settle in above the festoon lights, or staying cosy on the chesterfield couches in the cooler months with a big old fashioned pub feed. With approachable friendly staff, and an endless line up of great drinks to enjoy, there's something for everyone to enjoy here.
South Beach Hotel
South Fremantle
South Beach Hotel is an absolute beauty of a spot for a post-swim beer and feed. Brush off your sandy feet and wander in for a cheap pint, then get comfy at one of the outdoor tables and watch the world go by. You'll want some pub grub to munch on while you're busy people-watching, so go ahead and order from the drool-worthy menu of seasonal share plates, pizzas, salads and classic mains like fish and chips, steak sandwiches, pasta or a good ol' fashioned parmi.
Chasing something a little fancier? Work through Perth's best bars.
Image credit: Louise Coghill, Claremont Hotel (Shot By Thom), Quarter Acre Hotel, The Elford, Vic Park Hotel, Rosemount Hotel, Cottesloe Beach Hotel