While the world has been a bit doom and gloom lately, we can't help but be excited by the new St Brigid bar in Doubleview, which officially threw its doors open a couple of weeks ago.
No, it didn't come to us from the hospitality gods (although these folks are as close you can get to it). Hamish Flemming and Siobhan Blumann—the legends behind Mechanics Institute, Flipside, Mrs Brown Bar, Propeller and Guildhall—are the brains behind this fantastic place. It's also the first true neighbourhood bar in Doubleview, and after seeing how packed it was on a Friday arvo, safe to say the locals are well and truly all over it.
The menu is gobsmackingly good. Offering up high-quality eats, from tasty bar snacks to full-blown share plates, you're best off coming hungry. We tried pretty much all the dishes on offer, and while we left the joint having eaten waaaay too much, we had #noregrets because it was just that delicious.
We kicked off with a bowl of their signature garlic and rosemary fried potatoes, which are so crispy and good they could possibly bring about world peace... no exaggeration. And the crunchy prawns are the perfect nibble for snacking on while slurping back a few.
After something more substantial? We'd highly suggest giving the Portuguese minute steak a try. It's a seriously moreish, melt-in-your-mouth serving of red meat, topped with a fried egg and potatoes, and jazzed up with a splash of hot sauce. We won't lie, it vanished in the blink of an eye. Vegetarians, you're covered too. Our top pick would be the bbq cauliflower with raisin walnut dressing. Packed with texture, flavour and pizazz, it's creamy and downright delicious.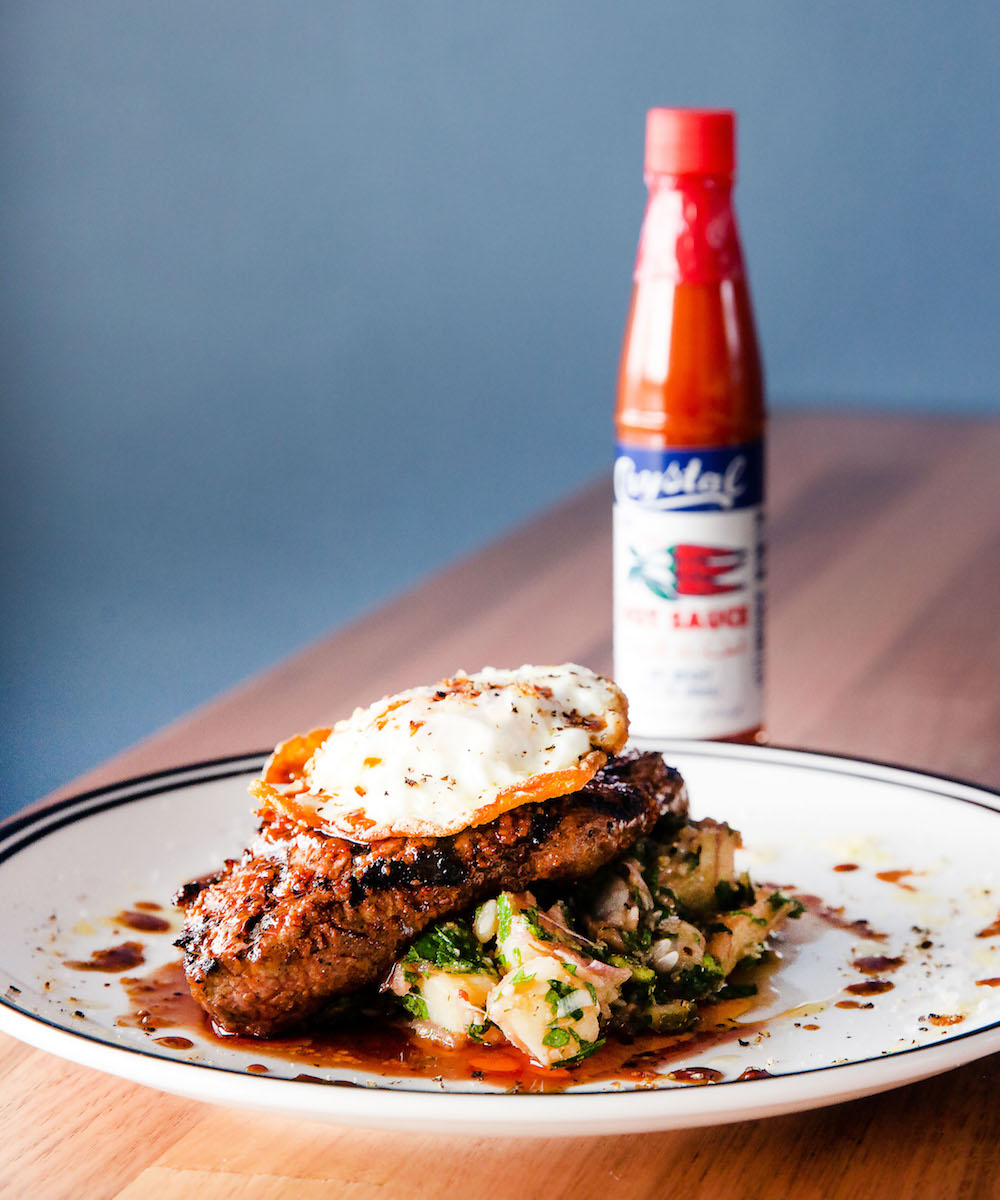 On to the stuff you came here for: the drinks. We've got to say, there's a lot of cool cocktails out there, but the 'Long Mac Topped Up' really takes the cake for us. It's their own classic spin on an espresso martini, complete with a giant stamped ice cube and a delicious little biscotti to top it all off. If you've had your caffeine fix for the day already, try the bubble cocktail. Once popped, smoke comes spilling out making this delicious cocktail look like something straight out of a sci-fi movie.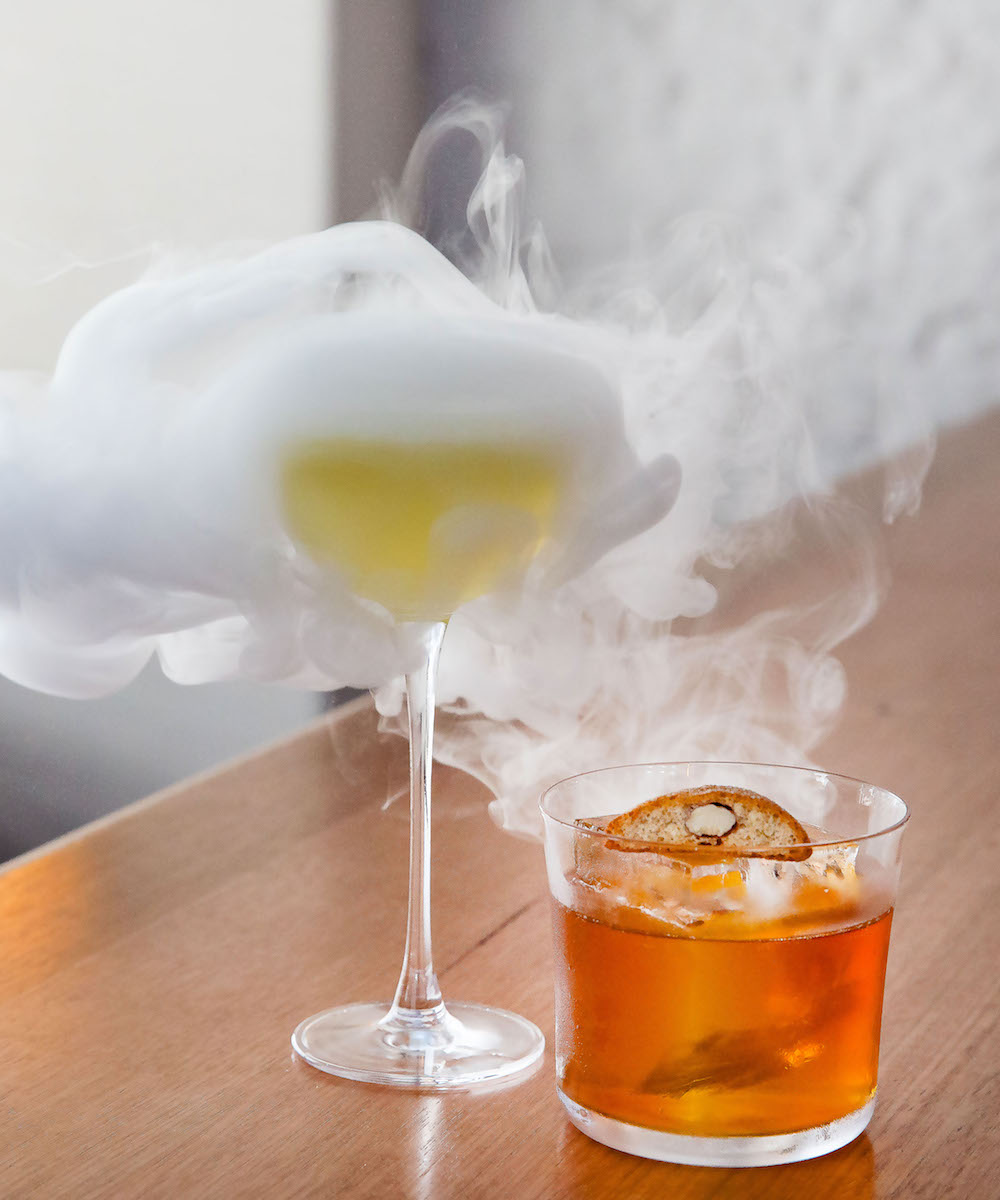 If cocktails aren't your scene, don't fret. With an extensive list of curated wines and craft beers, you won't be going thirsty. To be honest, we'd drink anything coming out of this bar.
Harmoniously mixing old with new, the bar itself is also a thing of beauty—picture large arches, beautiful timber floorboards, contemporary furniture and stunning high ceilings with glass windows that allow oodles of natural light to spill in. What's even more exciting is there's a gorgeous courtyard tucked out the back, with a sky-high outdoor fireplace, exposed red brick walls and cosy seating. We're pretty sure once you take a seat, you'll never want to leave.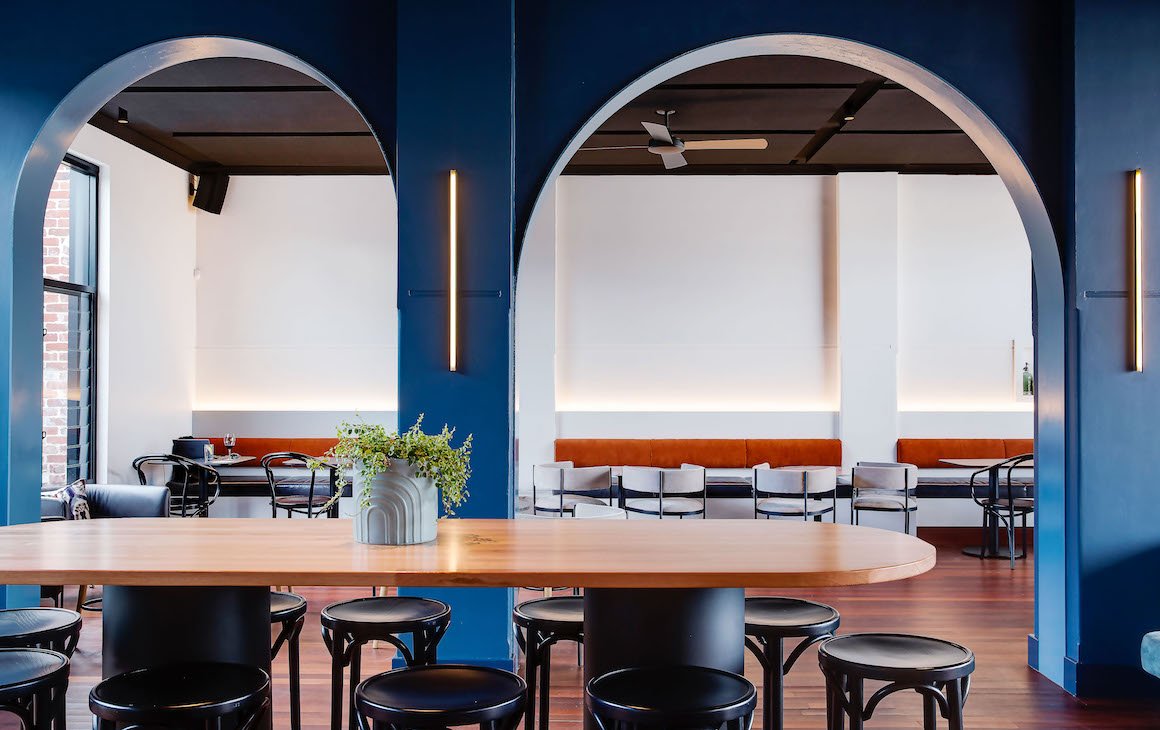 The bar sits pretty on Scarborough Beach Road with the rear boundary on St Brigid's Terrace, and while that might have been enough to have the bar dubbed St Brigid, finding out ol' St Brigid herself used to brew beer out of bathwater has really cemented the name for everyone.
After hitting up St Brigid, check out their other recent opening in Wembley, Albert's Respite And Refreshments.
Image credit: Emma Bryant