Terrarium doesn't officially open its doors to the public until this Wednesday, but with one of Perth's top bartenders behind it, we're already putting the lush two-story cocktail and spirits bar down as a big win for Perth's CBD.
David (aka Xander) Stucken has paid his dues at joints like Long Chim, Bar Lafayette, The Ritz, Alfred's and more—helping carve out Perth's frontrunners in the bar game all while taking out top honours in cocktail comps around the grounds for yonks.
Now, the whiskey-obsessed bar legend is taking a stab at something all his own and pairing that passion for good times and booze with a more recent obsession for indoor plants. He's been building an unfathomable collection with co-owner and partner Verity Coles (formerly at The Flour Factory) since the start of the pandemic, so the pair jumped at the opportunity to showcase their thriving green goods throughout the space.
Spanning two levels, the moody cocktail den located across from Howard's Groove Coffee in the CBD will be overflowing with green and timber tones, all centred around the huge terrarium it's named after. Large glass windows will also bring elements of the outdoors in, adding to that lush jungle-like atmosphere. Combine this with a green tiled bar, large timber slab tables and blue velvet booths and you start to get an idea of how sexy the space is looking. And that's not even taking into account the vibing open-air rooftop terrace which will no doubt be heaving come summertime.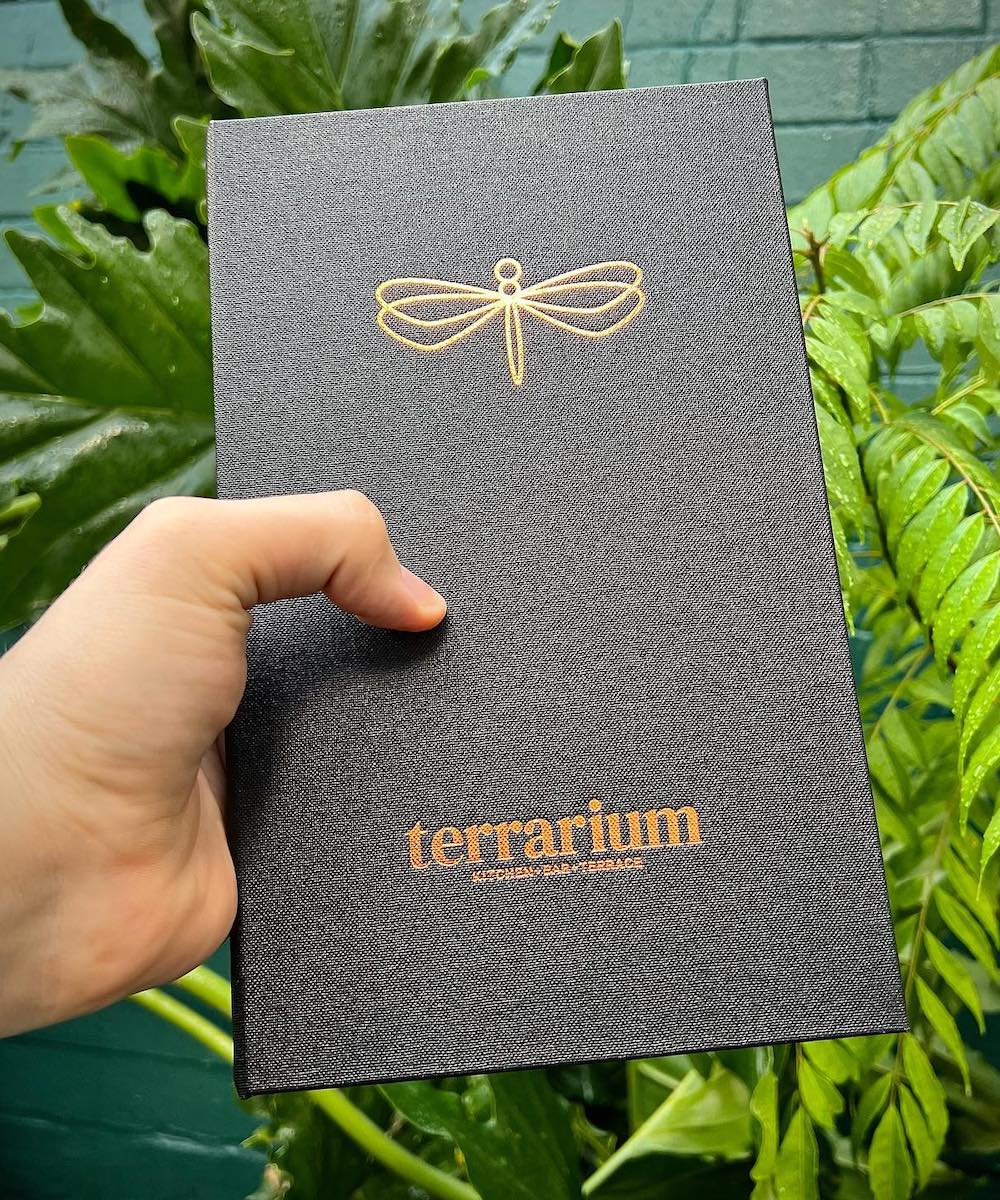 Unsurprisingly, Terrarium's cocktail offering will be what really gets you going—just imagine a tropical spin on a dirty martini made with preserved pineapple or a rum-soaked raspberry and papaya hurricane-style creation—but there's a big focus on spirits here too. They've got a massive whisky range complete with tasting notes, suggested pairings and garnishes for each, as well as a ridiculous collection of cult-status gins from the likes of Aviation and Archie Rose.
When you're feeling peckish you can knock back a few tasty morsels from the kitchen. The eats lean more towards the refined bar snack vibe rather than full restaurant meals but with nibbles like duck fat potatoes and pumpkin and goats cheese bruschetta on the go, convincing your hungry mate/date to stay another round shouldn't be too hard.
Terrarium officially opens this Wednesday, so we suggest you pull in for a cheeky post-work cocktail.
Until then, get sipping at more of Perth's best bars.
Image credit: Supplied