It seems that every week a new watering hole is popping up in our humble town, and with so many options, we thought we'd narrow it down for you.
From the classics to new twists, Perth has no shortage of amazing spots for a drink any night of the week, so clear your palettes, call your friends and get out there to support local.
Here are some of Perth's best cocktail spots.
Naber & IIII
Leederville
Skip around the corner of Electric Lane and you'll find a tiny nestled courtyard bar at the back (most likely with the resident border-collie Charlie on site) and a stunning wine bar inside. This new haunt has a big focus on speciality wines but has also perfected the art of simple yet delicious cocktails (i.e. the Watermelon Cruiser or the much-loved Rubber Ducky). Walk ins only, so slide down and get ready to meet your new favourite spot.
Republic of Fremantle
Fremantle
The cocktail menu at Republic Of Fremantle is insanely good. No surprise considering the award-winning gin and vodka they're distilling here. We're big fans of the little illustrations on the menu that hint at what to expect alongside each cocktail description as it makes it that much easier to order the stunning drink you've seen on someone else's table. The fact that you can buy some of their beautiful creations by the bottle also gets our tick of approval, because sometimes one glass just isn't enough.
SKOL
Scarborough
If unique cocktails are your thing, immediately get yourself down to this beachside bar and get ready to be dazzled. Nestled next to the much-loved Drift Café, this place creates arguably Perth's best pina colada, and also has the very instagrammable conch shell cocktail to bring you as close to a desert island as you'll get for a while. Team it with one of their charcuterie boards, and you're in for a fabulous afternoon.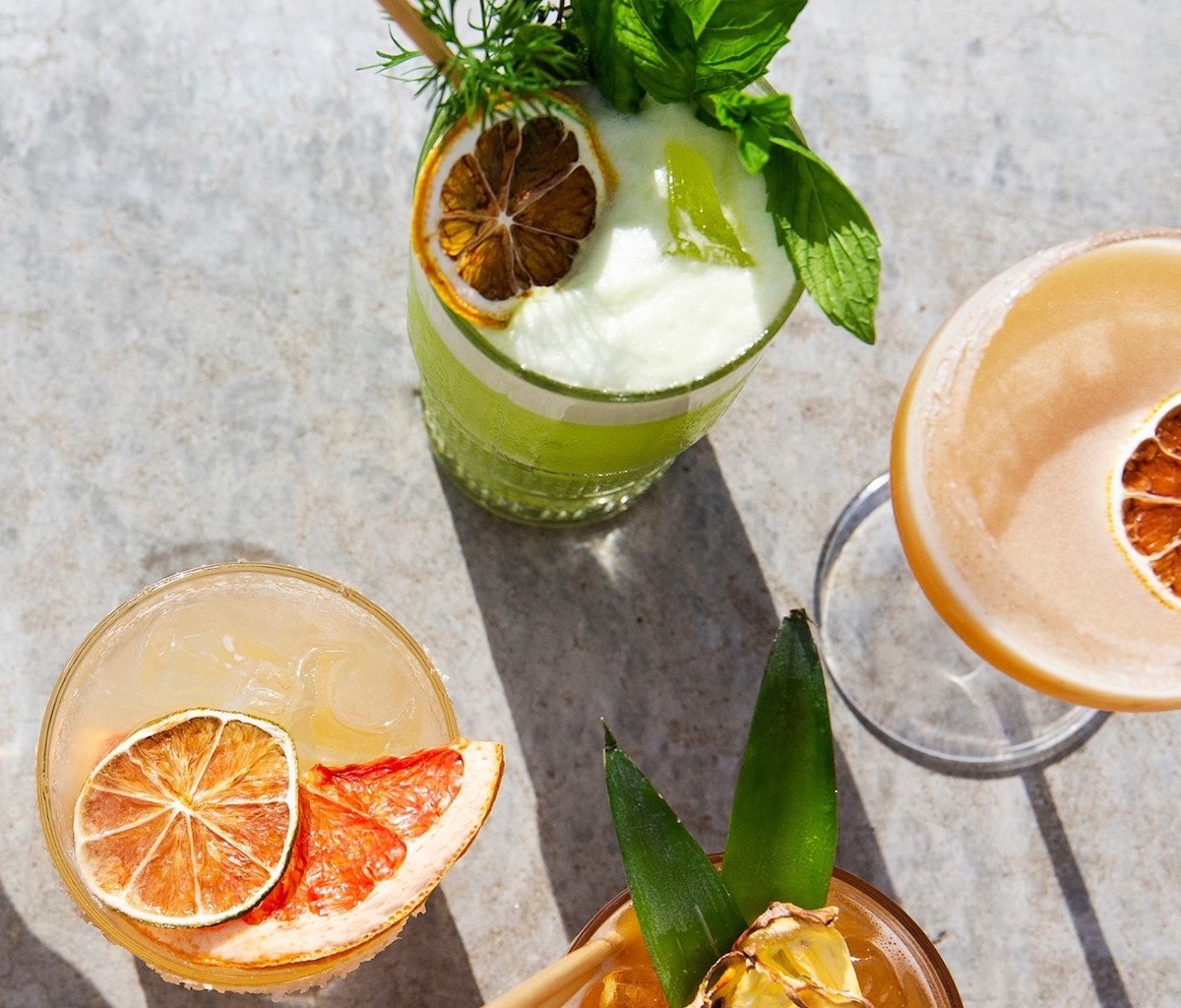 Image Credit: Skol
Swallow Bar
Maylands
Swallow Bar is a quaint and classy little neighbourhood joint that's an ode to art deco Paris, with relentless attention to detail and quality. The cocktail list is no exception. Settle in out the back for an afternoon Swallow Island Iced Tea—it's seriously boozy, and the addition of Chinotto adds a delightful twist. Or, hide away in one of the refurbished 1920's train-seat booths with one of their gin or vodka martinis—get it dry, dirty or sweet with olives or a twist. The cocktail list is rounded out with nostalgic goodies like the Old Fashioned, the Americano and the Peach Bellini.
Alfred's Pizzeria Small Bar
Perth
Follow the neon down the dimly lit stairs to a world of danger and delight. Despite being called a pizzeria, this tiny charming bar is ready to impress with some daring spicy cocktails that'll leave you craving more (like their gin, Lillet and Absinth 'Reviver' cocktail). Yum.
La Cabana
South Fremantle
Tacos! Margaritas! Tequila! This bar and taqueria is the antidote to a bad day. Bright colours and even brighter cocktail menu, you can't go wrong downing some of these creative and innovative spicy bold cocktails filled with Mexican-infused liquor and lots of heart and love from the bar staff. Don't be afraid of a touch of chilli or coconut in your drinks, you're in for a real treat.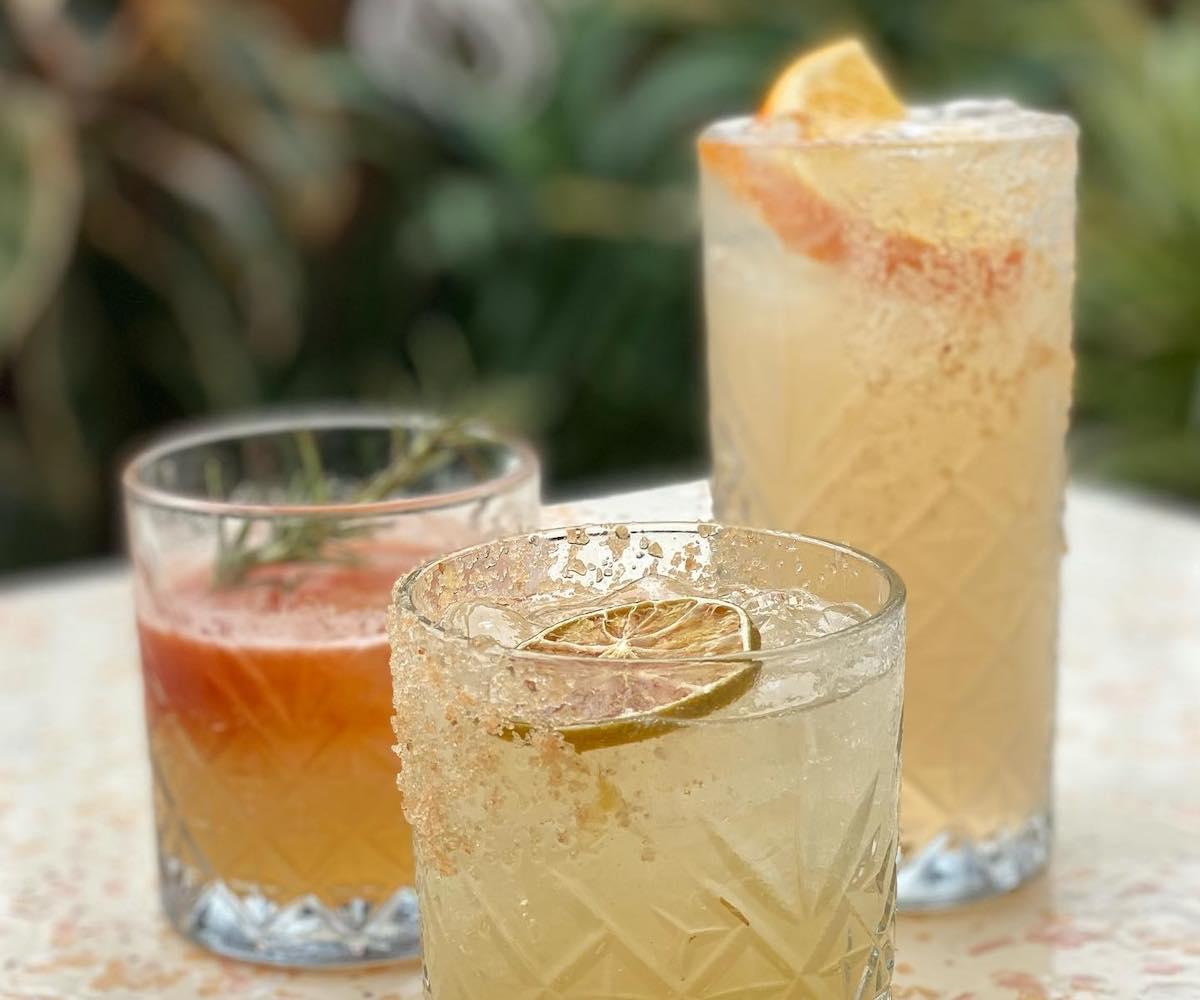 Image Credit: La Cabana
Strange Company
Fremantle
Strange Company has been shaking and stirring some of Perth's best cocktails for a while now but is still loved and adored by its locals, and for good reason. Those who love sour flavours must try The Aficionado; tequila, maraschino, pink grapefruit, lime and Peychauds bitters make for a cherry pop in the mouth. Their menu also features fresh, fruity, bittersweet and rich cocktails, so you can choose by taste.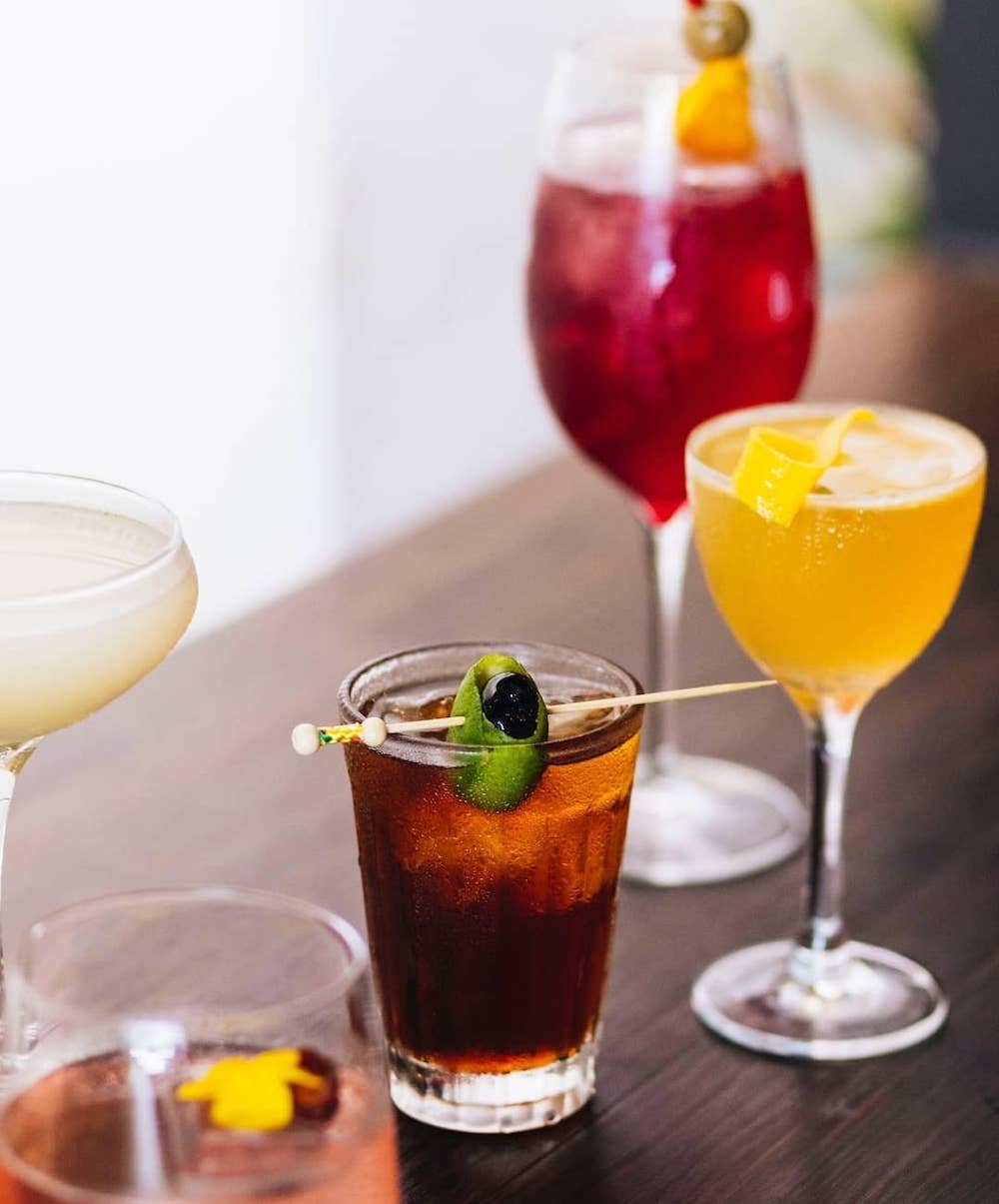 Image Credit: Strange Company
Servo
Leederville
The opening of the Electric Lane Leederville Precinct has brought some new stars with it, the first being Servo. Not only does this place boast brilliant food, but also has an extensive cocktail with a big focus on fruity and zesty twists (think hibiscus and ginger sours and mango and sumac daiquiris) and for those non-alcoholic drinkers, you'll be surprised by their clever twists on some classics.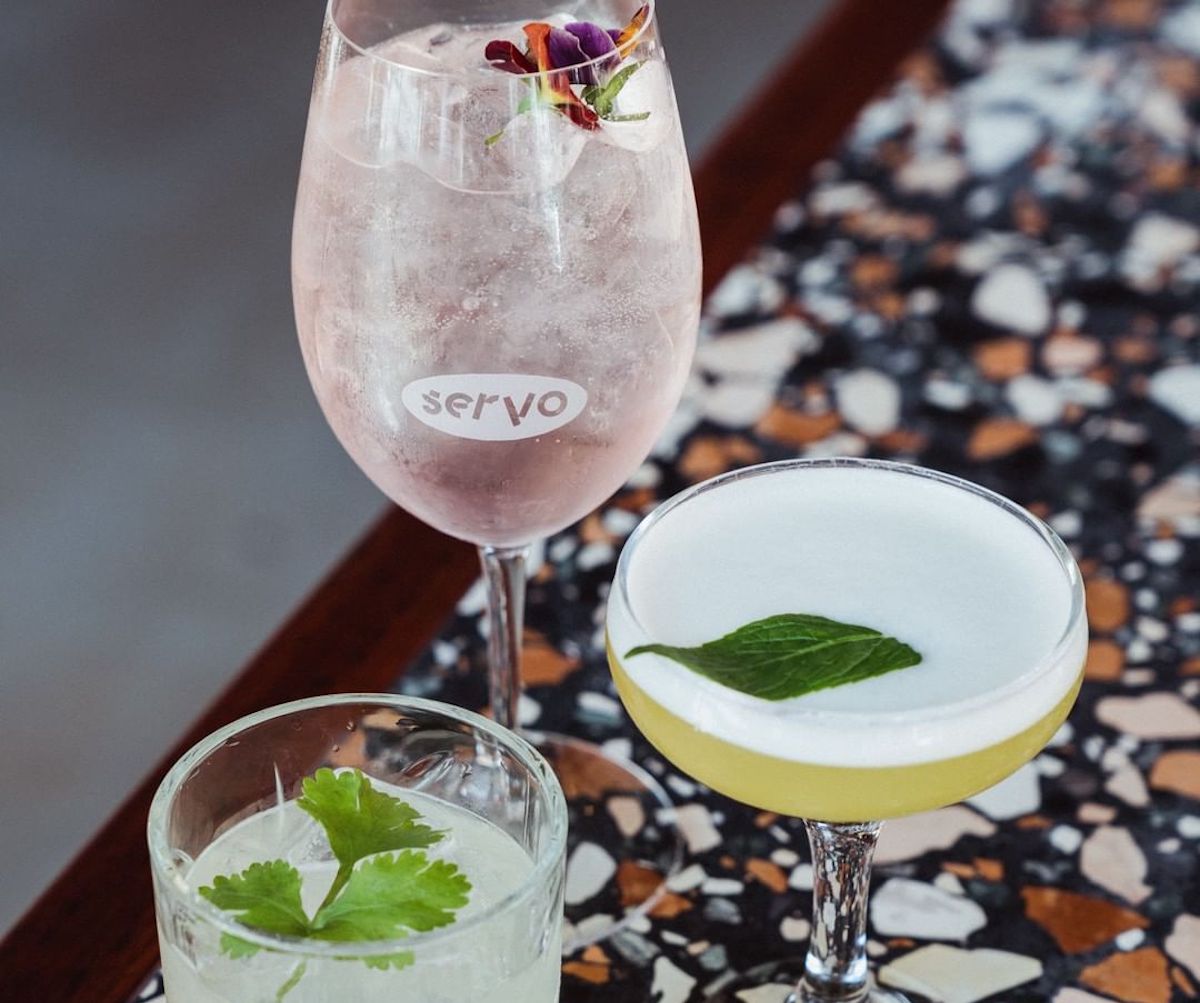 Image Credit: Servo Leederville
399 Bar
Northbridge
The real highlight of 399 Bar is the flexibility of those tending it. They'll customise anything from your martini—the lychee rendition is seriously good—to your Old Fashioned. Plus, they are literally at the ready to make anything sour, with an assortment of spirits, juices, citrus flavours and sugars. Don't forget your egg whites—there's nothing like a foamy top to a sour tipple.
Jetty Bar
Fremantle
In case the stunning views and vibe of the new Jetty Bar weren't enough, their drinks menu screams fresh and zesty making it the perfect sunset spot over the water. The staff are friendly and ready to whip you up a classic with their spritz perfect for a celebration or just for an ordinary afternoon.
Alabama Song
Northbridge
Step into someone's mumma's house in America's deep south with Alabama Song's Redneck Lemonade Jugs—they're perfect for steamy evenings that build up a thirst, which are bound to occur in this honky-tonk, rocking late-night bar. If you like whisky, order anything and you'll be happy. If you don't, same goes. A perfect form of escapism while we can't go far else.
El Publico
Highgate
This place is still kicking after all of this time, and it's easy to see why! We are tempted to crown El Publico's Tommy's Margarita the best cocktail in Perth. There's no kerfuffle needed here—these are delicious, it's that simple. They are so good, you could drink fifty. Forget the tacos. Just order Tommy's Margaritas and slurp until your heart's content. We don't know what else is on the menu—we have eyes only for Tommy's.
Casa
Mount Hawthorn
This new European-inspired ristobar has become a cult favourite around the inner North with not only an extensive bold wine list, but some fun twists on the classics and some new punchy delights (the French Blonde in Mexico is a winner.) And if nothing off the menu does it for you, the legends behind the bar are ready to whip you up something delicious.
Mechanics Institute
Northbridge
Mechanics Institute has a well-earned reputation for good cocktails. The bartenders are fun and accommodating, but with a cocktail list that changes regularly, they're also creative and passionate about bringing their best. The house cocktail is the only thing that stays the same: the Hillbilly Bob Ruckus Juice. It stays the same for a reason… it's flipping delicious.
Varnish On King
Perth
This shiny jewel on King Street gets into your list of favourites and never leaves. They've got a thing for whisky, so you're best off sticking true to that with something like the Manhattan—take it sweet, perfect or dry—which is made with whisky, vermouth and bitters, and garnished with flair based on what's fresh. Or, go for something off their Not So Classic list, like the King Street Swizzle.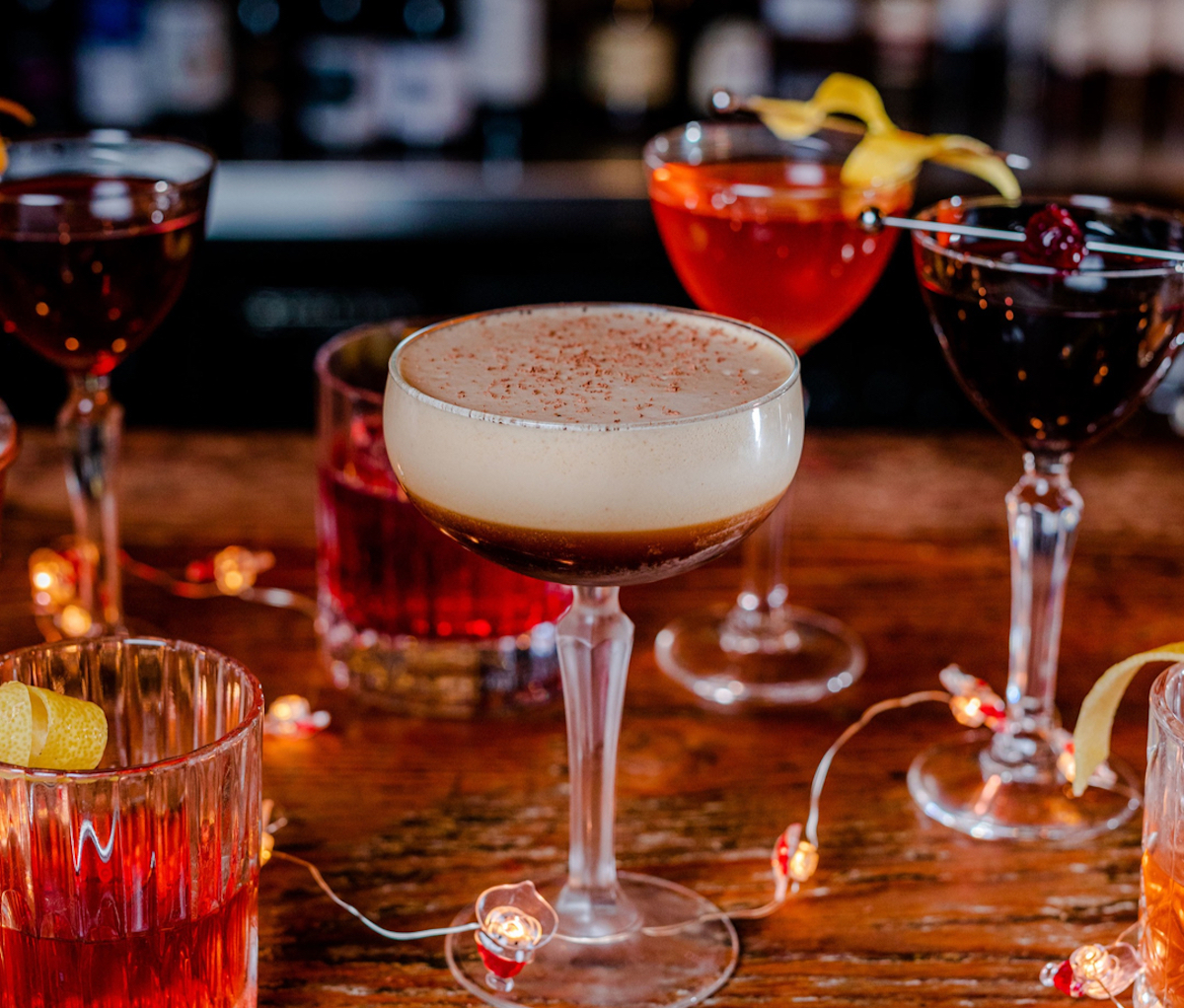 Image Credit: Varnish On King
Roberts on Oxford
Leederville
If you want a small bar with big heart, then Roberts is the spot for you. This sweet New York-style spot is warm and welcoming from the second you come in, and boy can they make a brilliant Charlie Chaplin. Robert himself (the owner) is often behind the bar to guide you on what's great, and with an expert team behind him, you're in for a delicious night.
Henry Summer
Northbridge
Yes there is often a line, but this place is still worth it. No matter the occasion (and this place is suitable for any) look no further than Henry Summer's Coco Kafe. Colombian coffee, rum, vanilla and coconut foam combine to create the perfect cocktail. Otherwise, go for the Pineapple Pop, it's teaming with tropical vibes—pineapple, tequila, ginger and bubbles—and will transport you straight to an island somewhere in your imagination.
Bobeche
Perth City
This little hidden beauty serves cocktails in tea cups, and frankly we're sold. The dark prohibition-style bar mixes contemporary with classic, along with a thoughtfully long list of non-alcoholic tipples too. Bobeche's talented bartenders make no ordinary cocktail, ensuring only to serve the highest quality ingredients and honouring the original greatness of each drink. A great date night spot, especially when paired with diner upstairs at Heritage Wine Bar.
Sneaky Tony's
Perth
While the 'sneaky cocktail' jokes are just too obvious to go there, the actual cocktails served up at this joint are too darn good not to. The house cocktails are on fire (try the Mama Knows Best), but if you're popping in for a once off, try whatever they're calling the cocktail of the week. And with the addition of their secret-bar-within-a-secret-bar, Toot's, you'll have a land of kitsch 70's disco-inspired sweet treats to tantalise you too.
Si Paradiso
Mount Lawley
There's no better spot to be on a Sunday afternoon than in the sunshine out on the bustling terrazzo terraces at Si Paradiso. From their Rhubi Paloma to the Mark Pickford, their cocktails have a modernised Italian flair to die for that will get you up and grooving under their disco ball. If in doubt, their Limoncello Spritz with lemon myrtle is a no-brainer.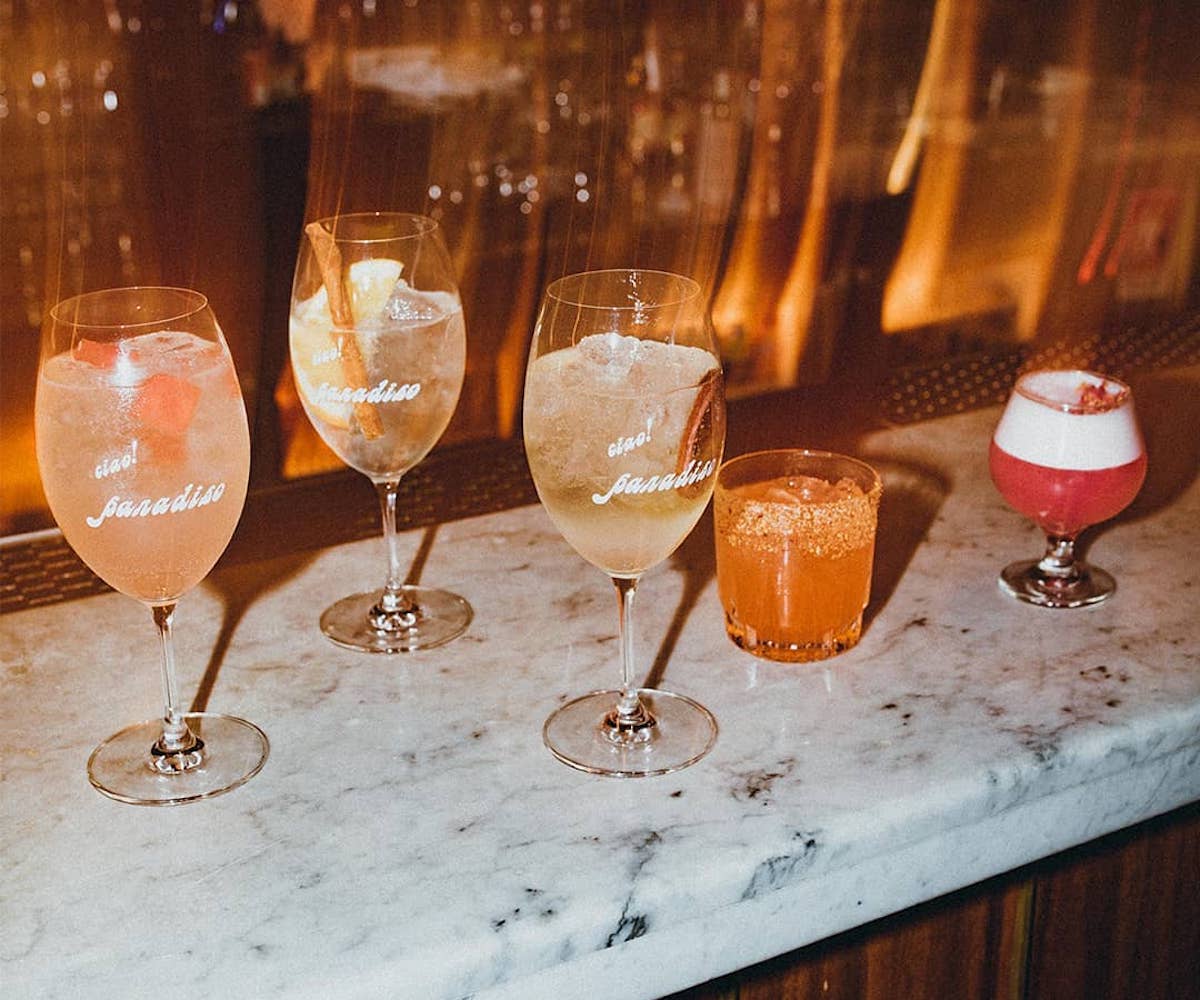 Image Credit: Si Paradiso
The Shorehouse
Swanbourne
Anywhere with a menu dedicated to Bloody Mary's makes the list for us. Enter: The Shorehouse. Their Bloody Mary's are all $15, but beware, they progress in spiciness from left to right, and the Howling Mary doesn't get its name for nothing (it contains something called 'death sauce' and habanero vinegar). The mustardy Red Snapper is a good mid-range option! Also, don't forget to check the Gin Tonica concoctions, and the more beachy cocktails can be found under Something Else—just think coconut, pineapple and passionfruit.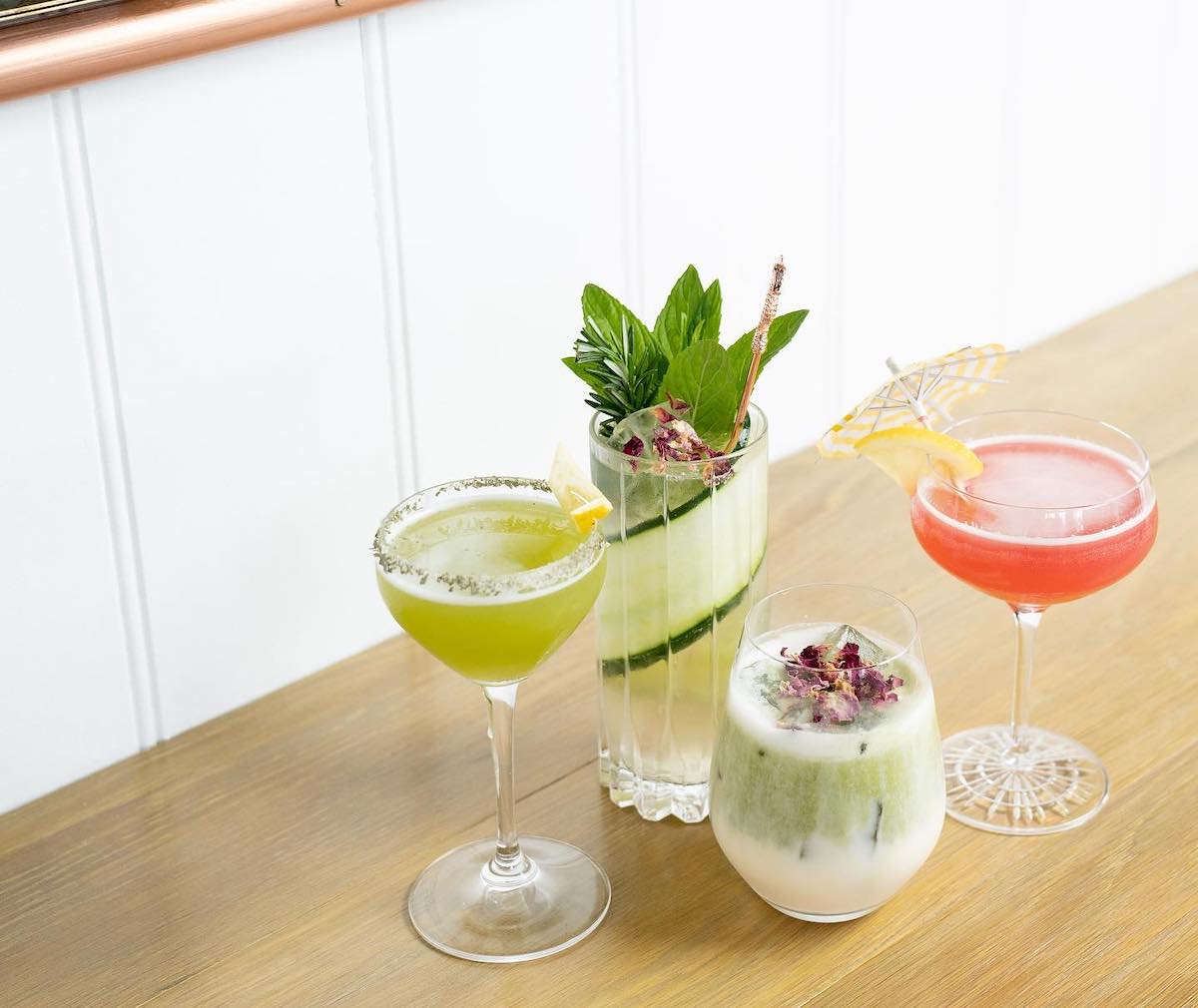 Image Credit: The Shorehouse
Market Grounds
Perth
We all know that Market Grounds is heaving on a weekend, but do you know that these guys do special cocktails from time to time—like their Easter cocktail served in an actual Easter egg. Things are just as exciting when it comes to their regular cocktail menu though with their bloody beetroot a must try—smoked vodka, beetroot, mascarpone, lemon, Tabasco and salt—and their entire gin tonica menu is a thing of beauty.
Sweetwater Rooftop Bar
Fremantle
Not holding back on the creativity is Sweetwater Rooftop Bar, East Freo's sixth story rooftop venue. Make it interesting and go for the Kafirs For Tears, which combines tequila, Lillet Blanc, kafir lime, apple and chilli. Back that up with the Hola At Me, another tequila mix, this one long and stirred with fig, lime and ginger beer—it's fresh, punchy, sweet and a little bit sour all at once.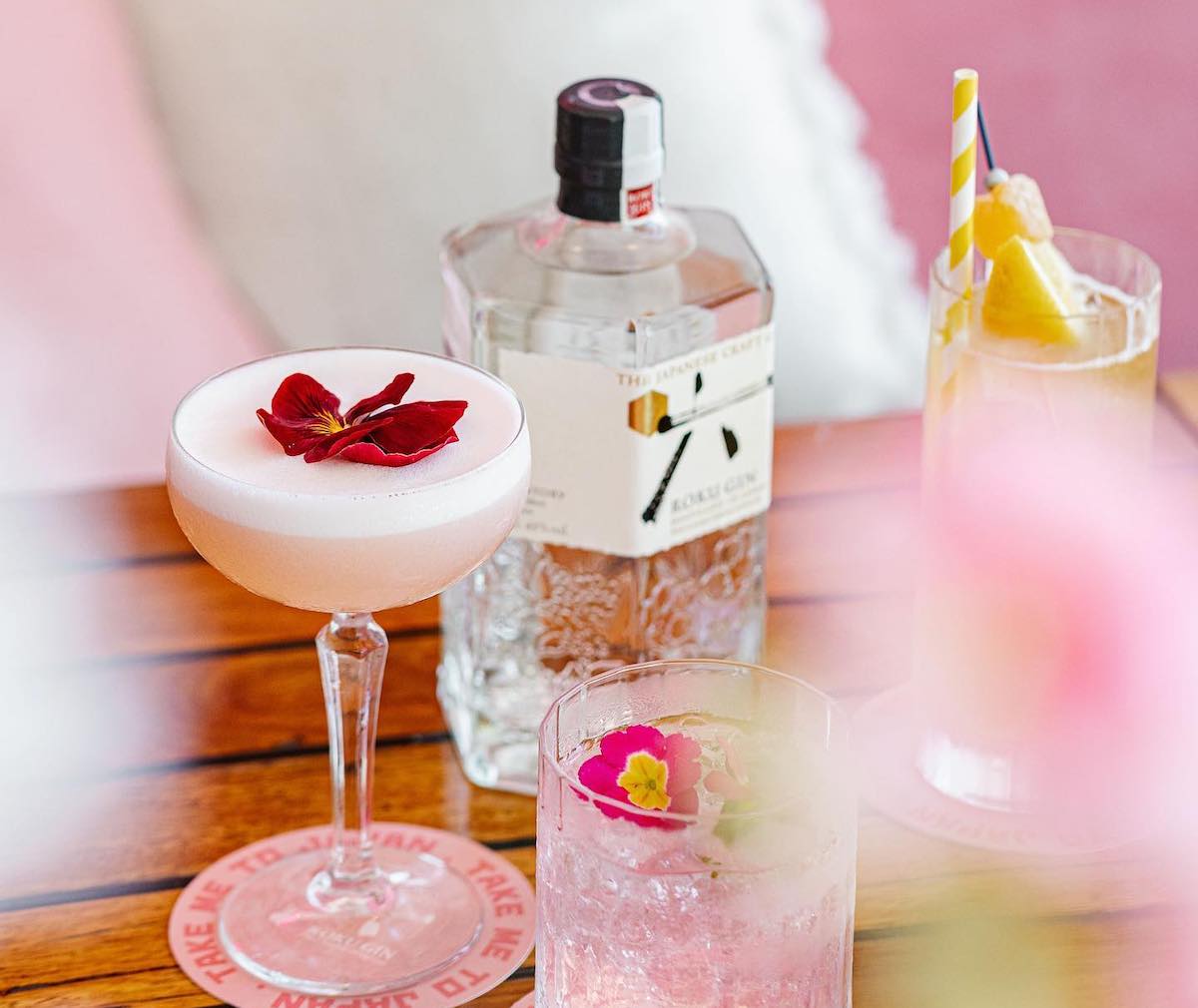 Image Credit: Sweetwater Rooftop Bar
Frisk Small Bar
Northbridge
One of Northbridge's favourite and original hipster small bars, Frisk sure does shake up a darn tasty tipple. Go for the Charlie Chaplin, a delicious concoction of sloe gin, apricot brandy and lemon juice for something berry-based but perfectly balanced. The White Lady is also a hit, or try one of the gin martinis.
The Moon
Northbridge
We know there are some good espresso martinis going around (seriously, this list is out of control), but The Moon's take on this favourite is indescribably good. The Black Hole—a name that can only be classified as a self-fulfilling prophecy—takes vodka, vanilla liqueur, coffee, Kahlua, chocolate and salt, and turns it into pure liquid bliss. Yes please.
St Brigids
Doubleview
If you haven't already seen the bubble cocktail pop before your very eyes around your social media, then it's time to get down and try it for yourself. This new local favourite sitting pretty across from The Corner Dairy on Scarborough Beach Road also does a modern twist on the espresso martini with the Long Mach Topped Up along with a bunch of other great new variations on our much loved originals.
Ezra Pound
Northbridge
If you're wandering through Northbridge, a visit to Ezra is a given. One of Perth's original laneway bars and still going strong, it has a firm focus on quality cocktails and a very eclectic glassware collection to drink from. The staff are quirky, knowledgeable and seriously genuine, and the place is comfortable enough to stay for quite a few 'surprise me' cocktails.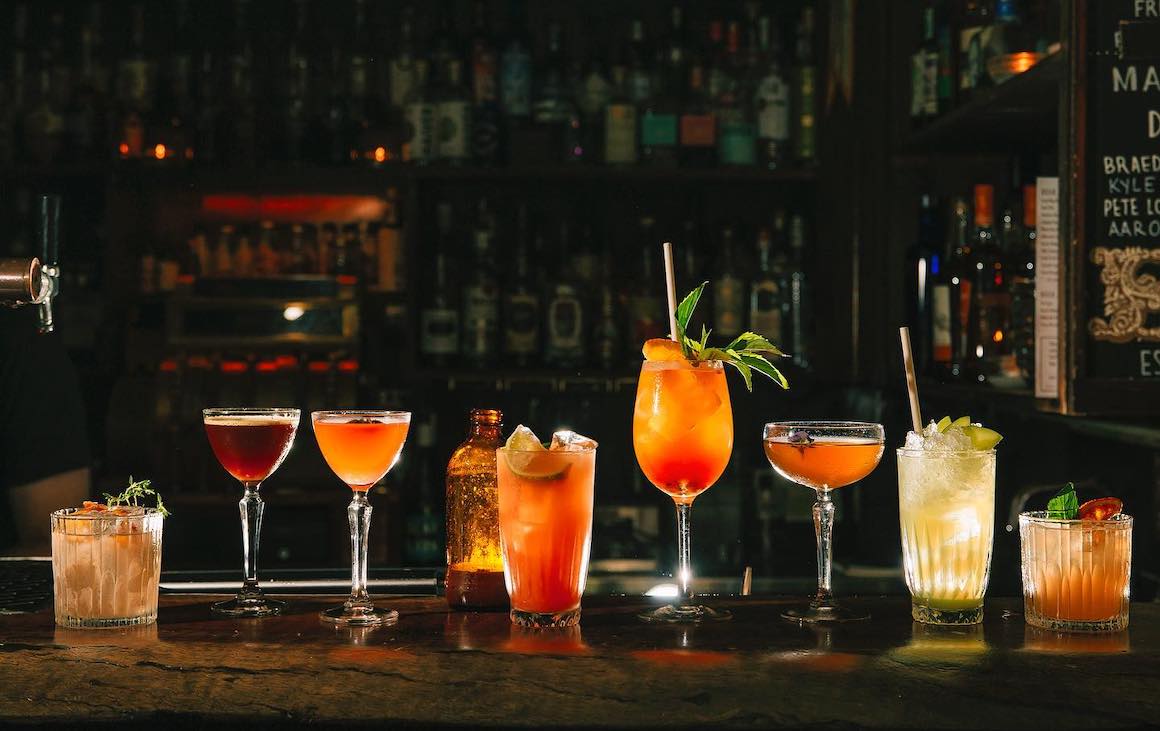 Image Credit: Ezra Pound
Foxtrot Unicorn
Perth
This underground haunt is a fave amongst Perth's bartending elite, and that should tell you everything you need to know about how good the cocktails at Foxtrot Unicorn truly are. They do the classics extremely well but if you're up for trying something new we'd suggest chatting to whoever's behind the bar on the night to see what exciting concoctions they're whipping up. Just be sure to order one of their very sexy cheese jaffles with "jaffle crack" seasoning, garlic butter and crusted parmesan to go with it.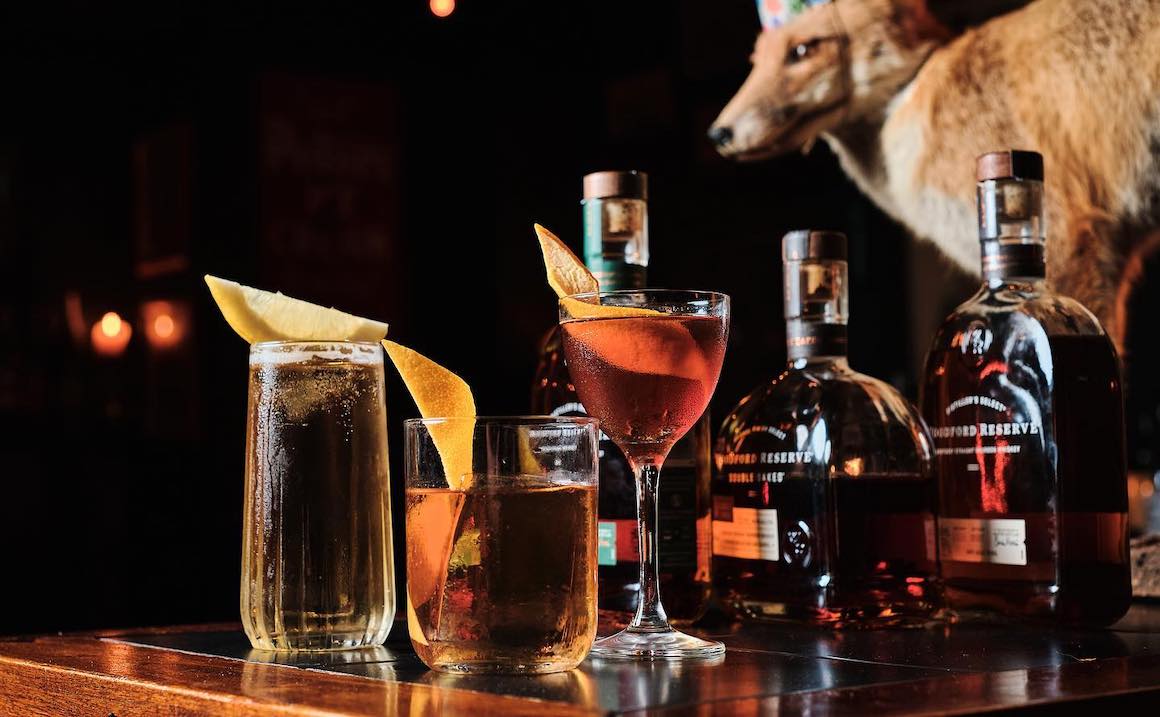 Image Credit: Foxtrot Unicorn
Poole's Temple
Perth
The oh so seductive Pooles Temple is a sassy little velvet-clad jazz bar tucked below ground within the illustrious State Buildings precinct. It also happens to be the best place for martinis in Perth, so if that's your jam (or you're keen to try it on for the night), this is the place. We're quite partial to the classic dirty martini, but if you're feeling adventurous, go right ahead and throw on a caviar bump.
Spritz Sprizzicheria
Mount Hawthorn
If you're looking for a taste of Italy and a good deal, look no further than Spritz. This absolute cult classic does a mean $15 spritz and antipasto plate that drags crowds every single day of the week from near and far. These cocktail glasses the size of your head can be filled with your choice of Aperol, Limoncello or Campari for your spritz, followed by lashings of sorbet to really seal the deal. You can't book, so get there early to avoid the lines.
Want more? Check out these Perth bars you should have been to.
Image credit: Shorehouse, Skol, La Cabana, Strange Company, Servo, Varnish On King, Si Paradiso, Sweetwater, Ezra Pound, Foxtrot Unicorn.