If you're a Northbridge regular, you may have noticed some movement around the old Panama Social site on William Street. While we were sad to see the latin-inspired diner close down, it's paved the way for a fun new addition to Perth's bar scene, just in time for summer. And yep, there's plenty of cocktail slushies on the menu to help you get through the hot days ahead.
Opening Friday 6 November, Neon Palms is the creation of owners Hayden Carter and Sasha Fagan. And with crowd-pleasing summer cocktails, moreish Latin American eats and 80's, Miami-Vice style decor, it's set to inject a bright dose of energy to the popular William street stretch.
The pair met while bartending at the Ritz-Carlton and it's a concept that's been brewing for some time. With lockdown giving them some extra time, they decided to take a plunge on bringing their dream holiday-inspired venue to life when they saw the old Panama Social site was up for grabs.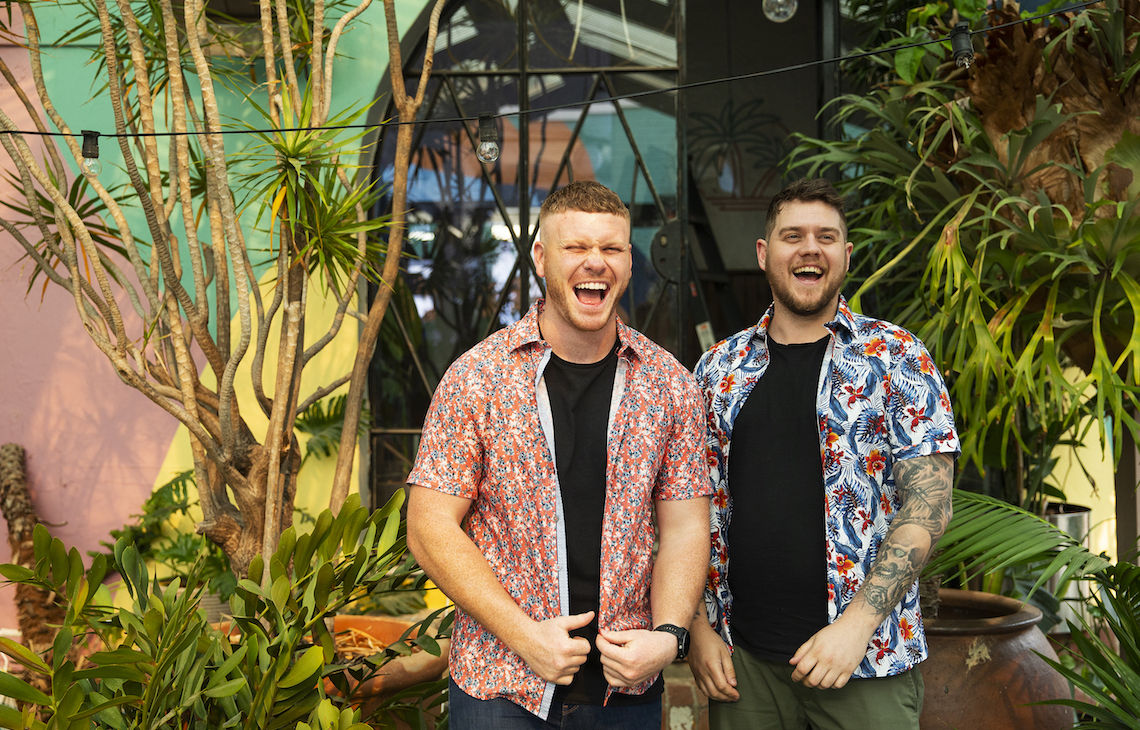 "The concept for Neon Palms was inspired by late-night bars we found on our travels," says co-owner Carter. "We've created a space that says—drinks first."
Speaking of the drinks, Carter's worked hard to develop a drinks list that is lively, exciting and doesn't take itself too seriously. "With summer around the corner, we've kept it fun and fresh," says Carter. "We've had a great time perfecting our slushy recipes."
If you're a Pina Colada fan, we suggest trying out their signature drink, a Vice City—it's a layered frozen cocktail, equal parts blue and pink with rum, coconut, pineapple and lime. But don't worry, there are classic options available too if you'd prefer to keep things simple and steer clear of a brain freeze.
Food-wise, they've managed to nab one of Perth's best Brazilian chefs Marcelo Kretzer (Duende, Don Tapa, Bar Bizu). His Latin American inspired bites pair perfectly with the boozy cocktails—expect hits like braised pork cubano and a South American riff on Kingfish ceviche, plus the handmade empanadas he's known for.
Now if the food and drinks weren't enough to transport you, the playful design and decor definitely will. Crux Creative has helped set the mood with that playful neon logo and colour palette, and Overtime Design has done a great job at transforming the interior space—infusing it with a playful 80s edge that well and truly fits the name. When you walk in, bright "Welcome to Miami" lettering greets you at the door, before palm tree silhouettes, brightly coloured archways and pops of neon light pulls you deeper into the bar.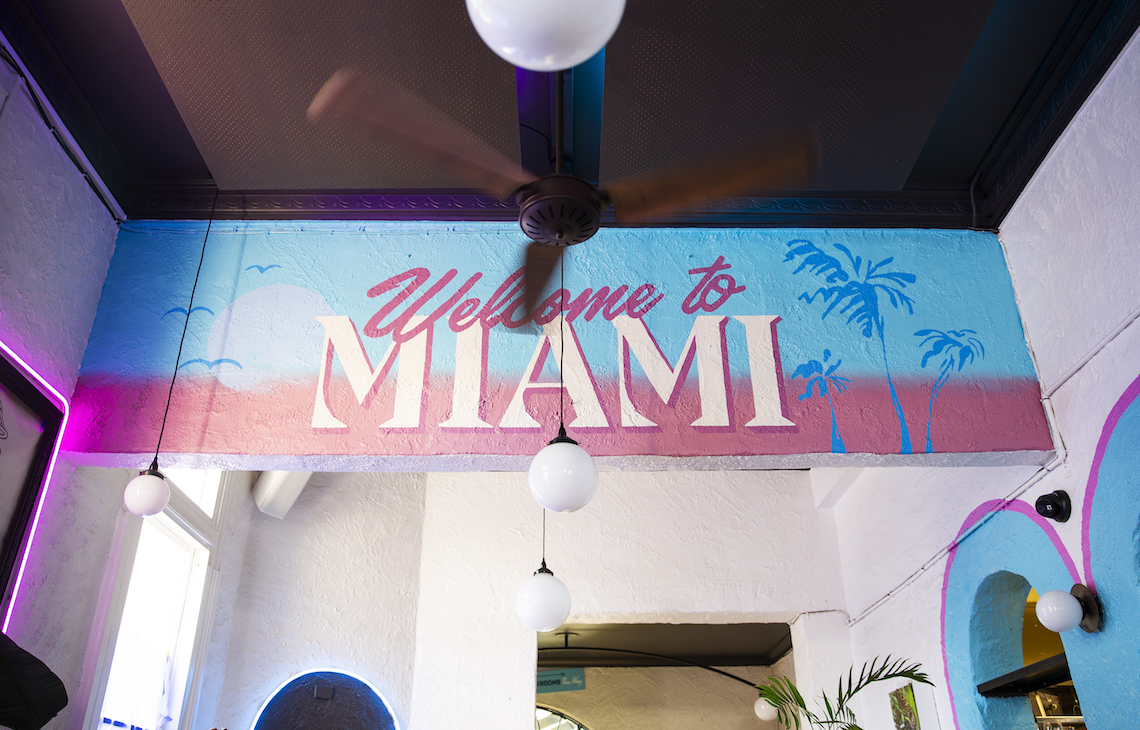 You'll find plenty of seating options around the venue, depending what you're after. Get super cosy in one of their private booths or keep it casual in their lush outdoor courtyard. Either way, you'll catch onto the venue's serious holiday vibes pretty quick.
"From big groups, to date nights, Neon Palms will be a great place to kick off, settle in or end your night," says co-owner Fagan.
Owners are still in the process of securing their small bar licence, so for now it's all about the dining experience—opening for dinner and drinks 4pm-12am Wednesdays to Saturday. But stay tuned, because it's sure to evolve into a new fave for late-night sippers looking for a bit of fun once that licence comes through.
Chasing somewhere for this weekend? Work your way through Perth's Most Beautiful Bars.
Image credit: Supplied