With a well-deserved rep for being the beating heart of Perth's nightlife and foodie scene, it's no surprise that Northbridge is buzzing come 5pm most nights of the week, but especially come Friday. From fine Italian wine bars for that well-deserved post-work vinos to the hustle and bustle of cocktail bars for the party people, there's a little something for everyone.
But how to choose?! Don't fret about that—we've got you covered with this list of the prime weekend watering holes on the north side of the Horseshoe Bridge. So buckle up and grab a glass, it's about to get boozy.
Picabar
Whether you drop by for a few sunny pints and a steak sanga or are knocking back drinks into the wee hours, Picabar is always a vibe. The breezy beer garden opens out onto the bustling Northbridge Cultural Centre so you can take in the lively atmosphere while you drink.
Tom's Providore & Wine Bar
If you're a Leederville local, you will probably recall the devastation felt the day we discovered the beloved Tom's was closing down towards the start of the pandemic. But guess what? Tom's is back baby, but this time as a stunning providore and wine bar more glorious than we could ever have imagined, promising some of the greatest locally and internationally sourced fine cheeses, meats, vinos and take-home goodies you could ever dream of.
Vincent Wine
Meet Vincent Wine, the chic Parisian-inspired wine bar that has taken over the cool corner spot once home to Meat Candy on the edge of Northbridge. With its breezy street-facing courtyard, striking golden bar, and intimate interior dining hall, it's the perfect spot for sundowner wines that stretch into late-night dinner dates. Ask the bartender for suggestions on bottles at the bar, get a plate of steak tartare out to your table and plonk yourself down for the arvo.
Ruin Bar
Taking over three heritage retail spaces on the corner of Beaufort and Newcastle, Ruinbar is the cruisy craft beer haven from Miles Hull (Jetty Bar, Quarter Acre and Alex Hotel, to name a few). It serves up a gritty Berlin-inspired beer bar aesthetic across three beer rooms, with a scaffolding-clad outdoor beer yard sprawling out into Leadlight Laneway that makes for the perfect arvo pint. Throw on some pizzas from their neighbouring takeaway shop and settle in.
Astral Weeks
Tucked inside an unassuming little spot in Chinatown, Astral Weeks is Perth's first ever vinyl listening bar. It's the perfect place for music lovers to share a drink and a yarn while getting stuck into whatever's spinning on the day. They've spared no expense on the vintage hifi system, so the sound quality is unlike anything else in Perth. At the bar, you'll find natty wines, spirits and beers, plus, some awesome sake options too, which you can pair with a bowl of Patatas Fritas before you kick on for dim sum next door.
Toots
We love a little bit of mystery and intrigue, and this new opening has it in spades. Introducing Toots, a sassy new disco bar hidden in a secret bar WITHIN a secret bar. Pretty cool, right? Simply head into the first secret bar, ask the mysterious and oh-so-cool bartender "Is Toots in?", grab your golden ticket and head on inside. Our fave thing on this drinks list has to be all the retro shot pours or maybe the fact you can turn any of the vintage cocktails into a shot. I mean, we came to party, after all.
Sneaky Tony's
If you've ever wandered through the back alleys of Northbridge on your way to late night Chinese and wondered why there's a line of people outside what looks to be an abandoned building, you're most likely looking at Sneaky Tony's. Those in the know, are all too familiar with the speakeasy's killer rum-based cocktail selection and will happily stand in a back alley before reciting the daily password (you can grab it from Facebook, in case you were wondering) to sneak in for a drink.
The Bird
The Bird is no stranger to Northbridge locals—given its funky, laid-back vibe and amazing live music events, come nest here on Saturday night (pun intended). Located bang on William Street (hint hint, Chicho Gelato is straight across the road), you're right in the heart of all the action here. Try snag a seat outside in the cosy courtyard or head indoors to discover new and awesome local musicians.
North Bird
Next stop, North Bird. As you've probably guessed, it sits right next door to The Bird. Opening up as a wine store slash niche bar and restaurant, there's a million funky wines on offer here: take a seat at the bar or venture into the dining room for a delicious feast. Choose local organic drops or something a little more international to go with the fresh, made-daily bread and pasta.
Mechanics Institute
Mechanics Institute is just a hop, skip and jump away from James Street, and it is very, very cool. Pop up the stairs and take a seat in their multi-level outdoor area, before grabbing yourself a cheeky cocktail (trust us, these bartenders know their stuff) or something from their extensive range of wine and craft frothies. It comes as no surprise that this place snagged the title of Australian Small Bar of the Year in 2015 and WA's Bar Team of the Year in 2017—it offers simply good vibes all round.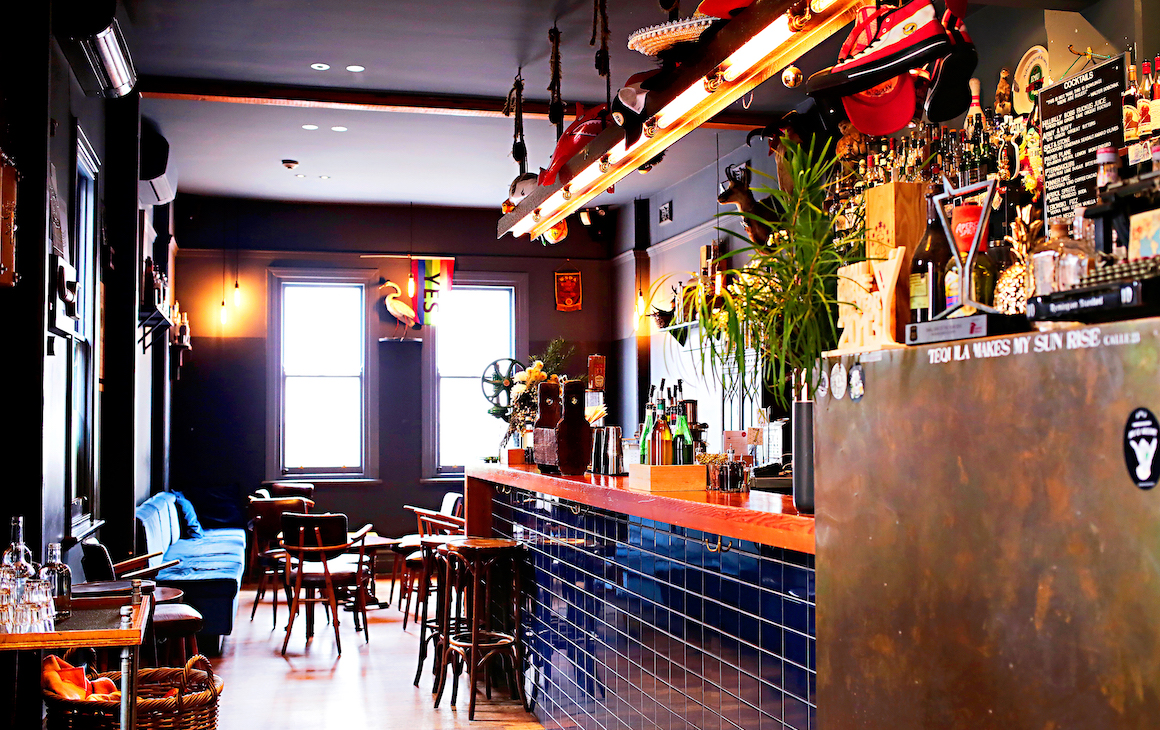 Ezra Pound
Tucked away down a laneway in Northbridge, you'll find Ezra Pound. From the good folk who brought us The Bird and North Bird, this hip little spot offers weekly specials on goodies like wine, negronis and aperitivos. We're obsessed with their seasonal cocktail list, with flavours ranging from fresh and fruity, to warm and spicy. If cocktails aren't for you then peruse their list of wonderful wines from across the country.
The Standard
The Standard is certainly the place to be if you like good food, good drinks, and good vibes. Boasting a dining area, outdoor courtyard AND a rooftop deck (hint hint, perfect for functions), there's nothing you can't have here. Hit it up for the Lazy Sunday special (a delicious and affordable lazy susan platter deal ranging from Balinese to American to pretty much any cuisine you can think of) and wash all that great food down with something from their massive drinks menu.
Henry Summer
Resort vibe? Check. Delicious cocktails? Absolutely. Weekend dancefloor? Tick tick tick. Henry Summer has it all—if you're looking for the perfect place for a pals' night out or somewhere to have a boogie then look no further. We're obsessed with the green, luscious, outdoorsy decor and let's not forget the cocktails on offer. We'd suggest the Sangria Spritz for all the pink gin lovers, followed by some natural vino drops, and a Coco Martini to finish.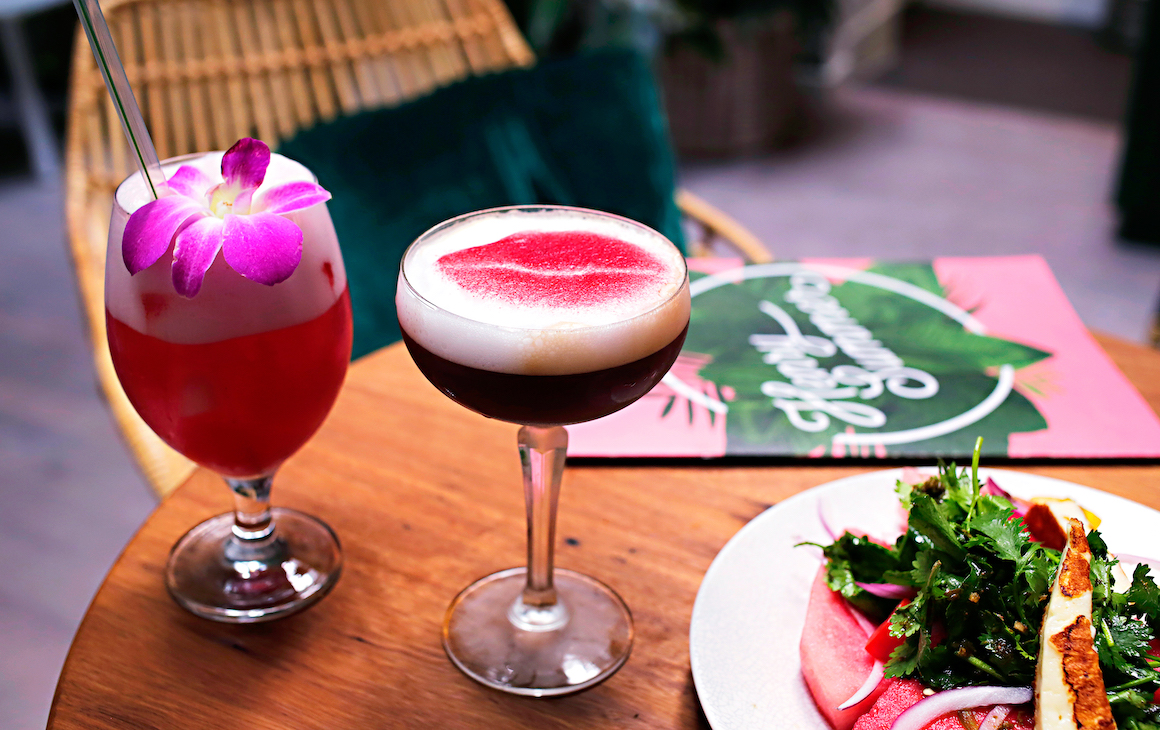 Neon Palms
You literally can't miss Neon Palms, given the playful, colourful decor, and as the name suggests—the neon palms out front. Dishing up delicious Latin American-inspired eats and funky signature cocktails, this is the perfect place to get that new pic for Insta you've needed. Treat yourself to a Cubano sandwich and their daily slushy cocktail special—go on, you deserve it.
Joe's Juice Joint and Alabama Song
Sitting just off William Street is this dynamic duo: Joe's Juice Joint and Alabama Song. Start downstairs at Joe's and vibe in the dim lights to some loud rock music while downing a Pickle Back (a whiskey shot followed by a pickle juice shot—it sounds nuts but trust us, it works). To round the night off, pop upstairs to Alabama Song where you can have an Americana-style boogie on the floor with some good ol' bourbon.
Wines of While
Located on the northern end of William St, Wines of While is our top pick for really, really good natural wines. Food-wise, choose something from the delicious rustic French-Italian menu, and pair it with a perfect pet nat. We're all about our minimal intervention wines, and this is the perfect spot to get into them. Soak in the fantastic, chilled-to-the-max atmosphere, and set up shop to drink the night away.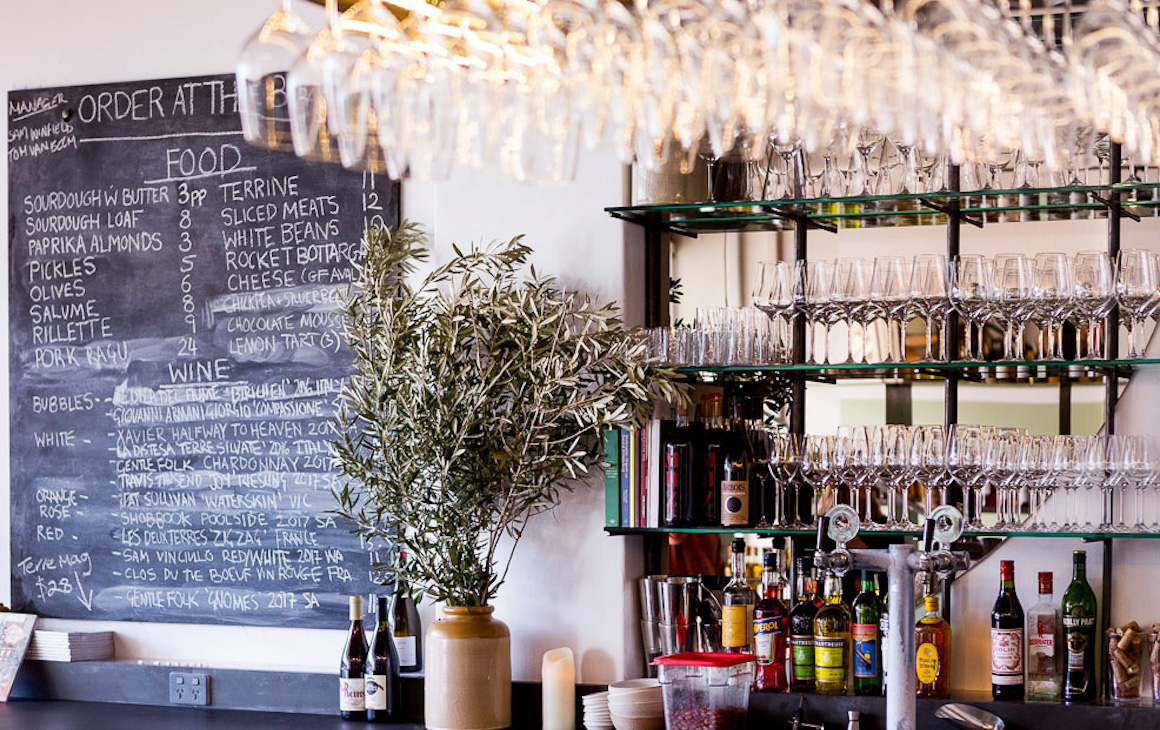 Hello Rooftop Bar at The Rechabite
We always feel welcome at The Rechabite, and it's no mystery why they're so popular. Their very funky, very chic venue boasts the Hello Rooftop Bar, with sweeping views over Northbridge. They have a seriously amazing drinks menu, with top cocktails, all the wines you could want and an extensive list of craft beers for all the froth-obsessed.
Yes Please Perth
Last up but certainly not least is Yes Please Perth. It's our recommendation for all the night owls who love a late night vibe. They're slinging cocktails and dishing up epic eats until 2am every weekend night and 3am on the weekends (yep, we said 3am). For something real fancy, try a cocktail from their Shake 'n' Bake menu.
Need a new pic for the 'gram? Here's Perth's most beautiful bars.
Image credit: Elle Borgward, Emma Bryant