We don't care what you say, looks do matter when it comes to finding a Perth bar you want to hang out in for hours on end. A good drinks list is important, yes. Food is also important. But once those two factors are taken care of (and really, they should be a given at any good bar), all anyone wants is to sit somewhere pretty and drink themselves silly—but not too silly, these are Perth's most beautiful bars after all.
So next time you need to impress, suggest a drink at one of these beautiful bars in Perth.
Henry Summer
Northbridge
With a name like Henry Summer, it's not surprising that this Northbridge bar is one of the most beautiful spots to sit and enjoy a bite and a drink in the sun. From the jungle vibes to the cutesy green chairs and pastel pink bar stools, there aren't many places this freaking gorgeous around.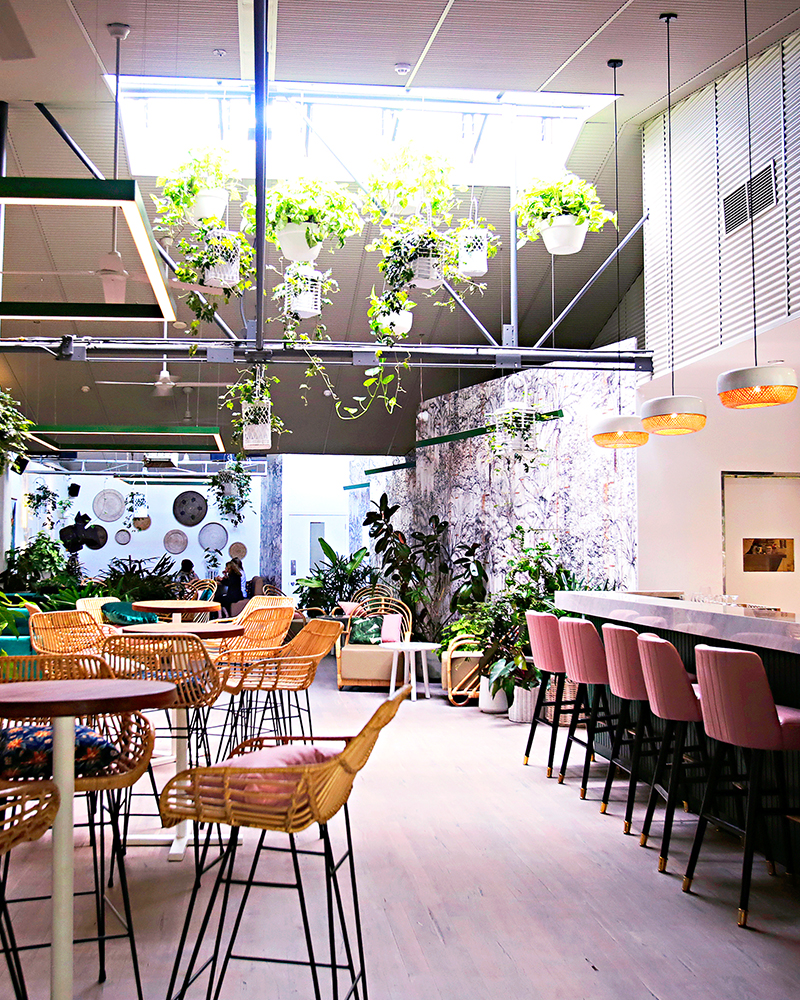 King Somm
Bayswater
King Somm is about as dreamy as it gets for a friendly neighbourhood bar. Stripped back just enough to allow you to take in the heritage features of what was once a billiard saloon, the charcoal walls and soft lighting make the space feel moody and romantic. The wine bottles lining the wall as you walk in are the icing on the cake.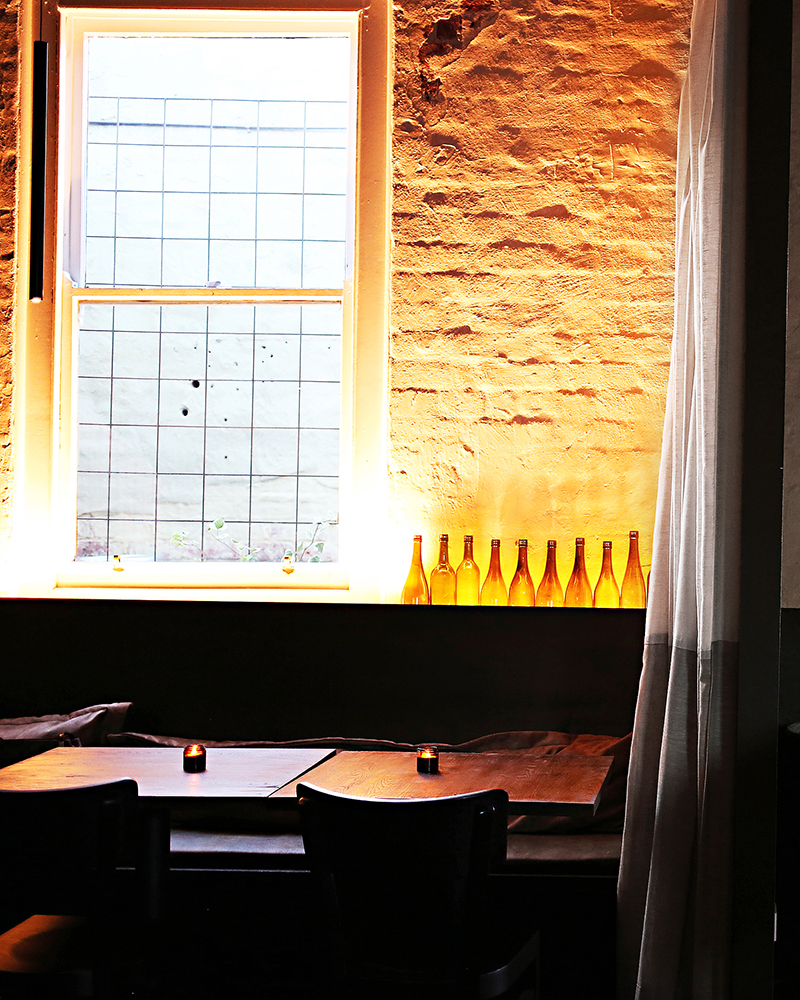 Mummucc
Wembley
Another neighbourhood bar, Mummucc is the little sister of Monsterella on Wembley's Grantham Street. With a stylish and relaxed vibe that's kicked up a notch thanks to an elegant bar and black, white and teal colour scheme, it's stripped back, unfussy and very, very cool.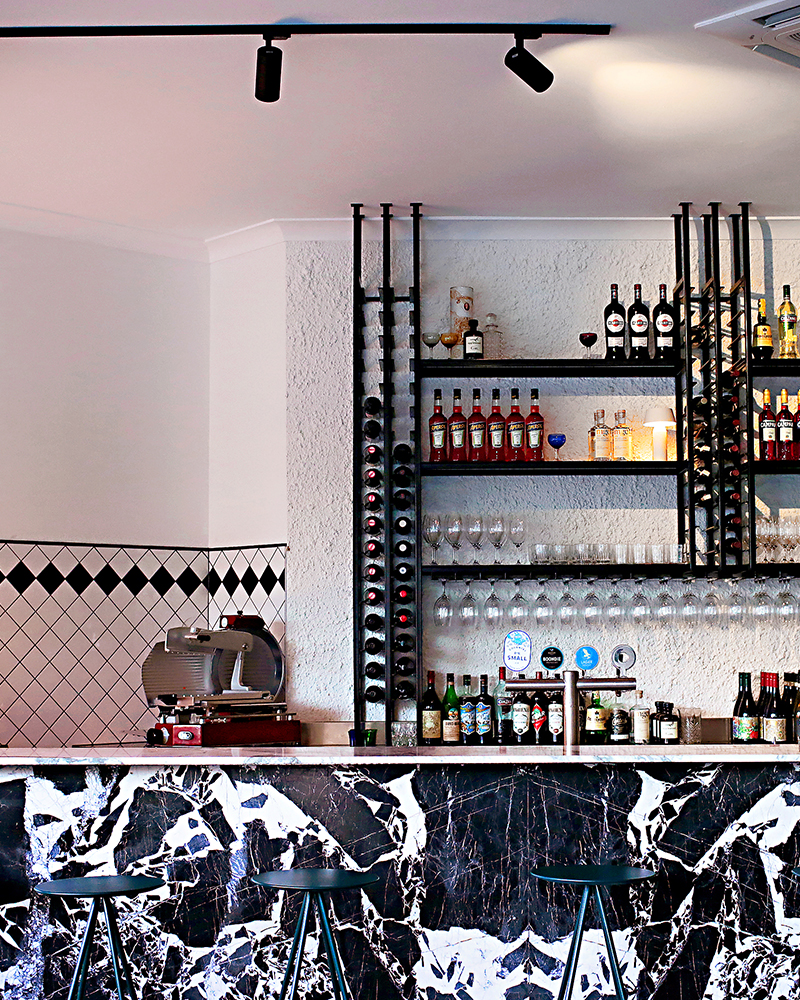 Si Paradiso
Highgate
Europe called and Si Paradiso replied with vintage Italian vibes. Think mosaic tiling and stained glass windows inside with vibrant beach umbrellas and abundant greenery outside. Basically, the Italian child of Motel Mexicola.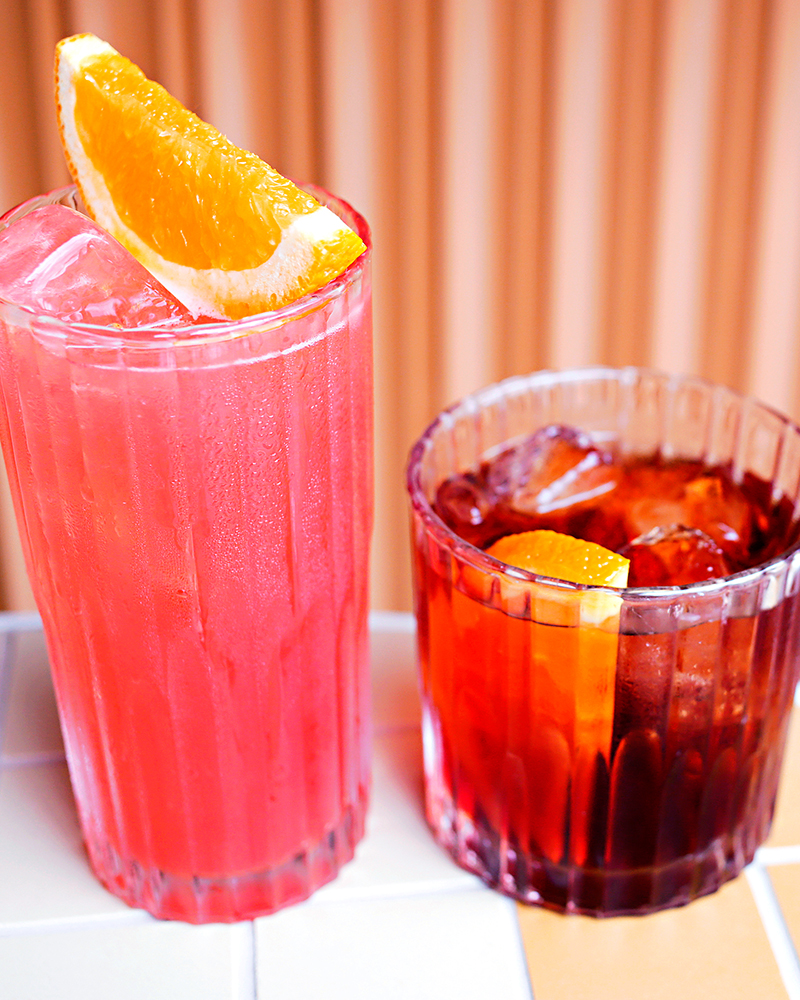 TWR
Burswood
Opulent is the best word to describe Crown Towers' resident bar, TWR. Plush furnishings, high ceilings, chandeliers, moody, golden lighting and bow tie clad bartenders all add to the charm.
Sweetwater Rooftop Bar
East Fremantle
Everything about Sweetwater Rooftop Bar in East Fremantle is sublime. From the deck with its comfy lounges, beautiful chairs, eye-catching floors, masses of greenery and epic views, to the chain-link curtains in the restaurant—everything here is beautiful.
Santini Bar
Perth
Tucked behind the equally stunning Santini Grill, Santini Bar makes for a moody hideaway in the middle of the city. Mirrors, wallpaper, dark furniture, wooden floors and gold accents all add to the dreamy atmosphere.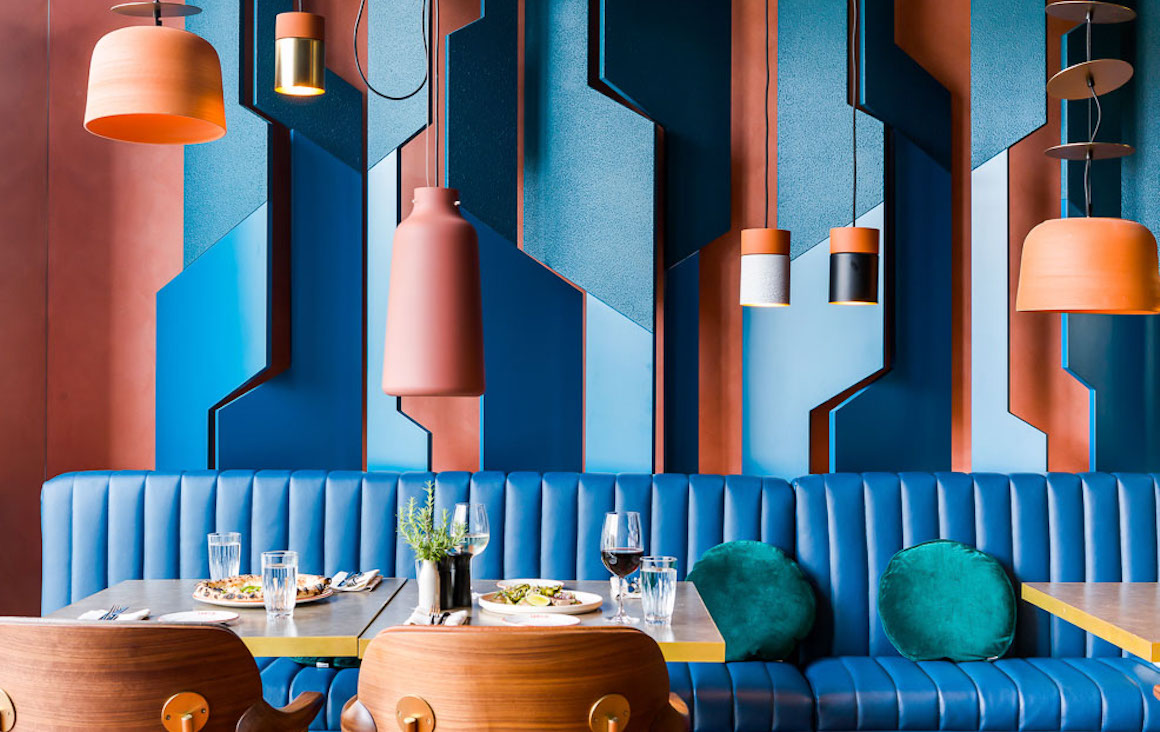 Strange Company
Fremantle
Strange Company has wine on tap. If that's not true beauty, we don't know what is. But drinks aside, the bar itself is very easy on the eyes. It's modern but comfortable, and we can't get enough of the greenery in the bathrooms.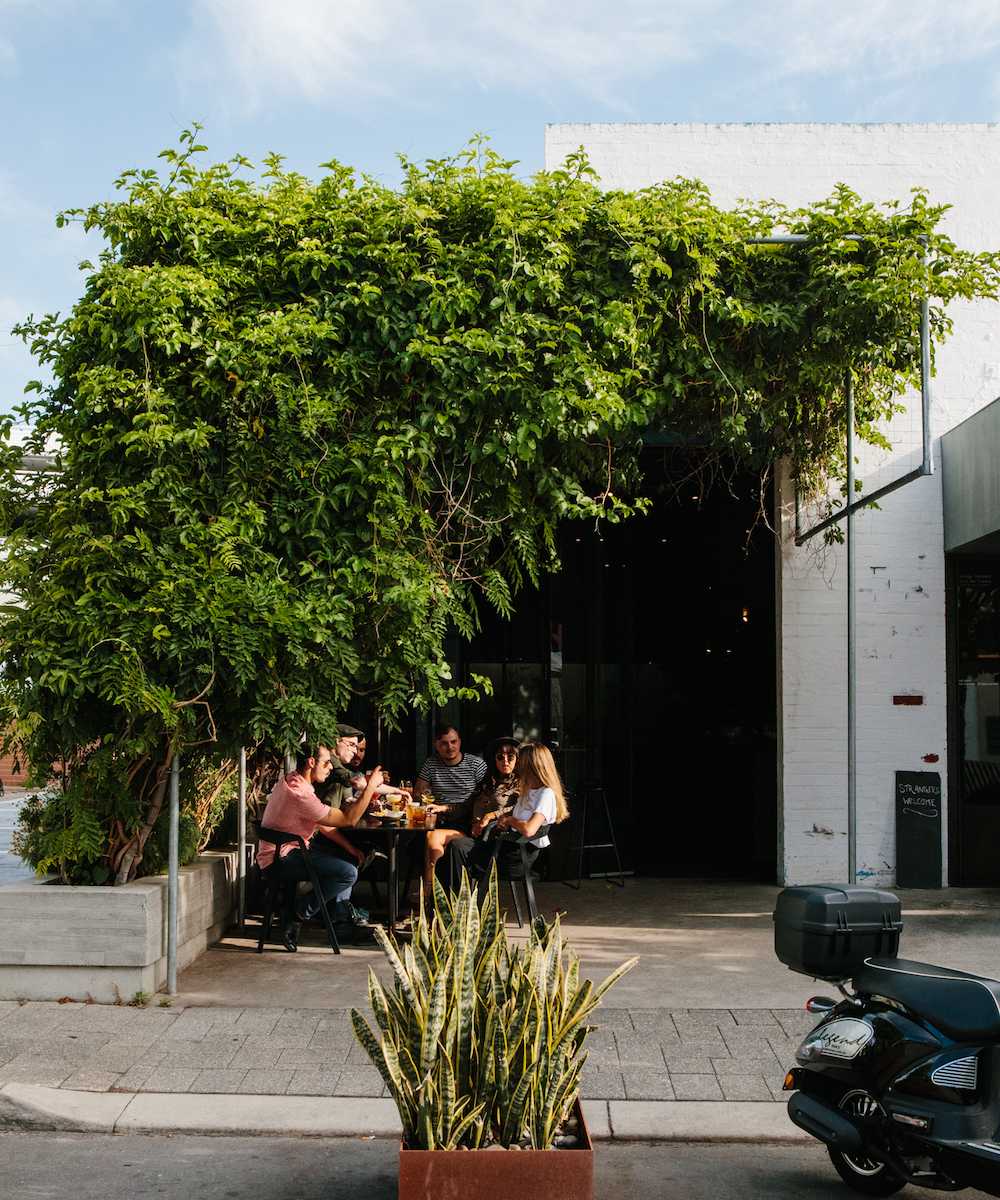 Petition Wine Merchant
Perth CBD
Another tick for the State Buildings, Petition Wine Bar spills out into the awe-inspiring postal hall with its beautiful tiled floors and high ceilings. It doesn't hurt that the walls are lined with wine—beauty is in the eye of the beholder after all.
The Standard
Northbridge
Behind the huge doors on Roe Street, The Standard is a sight for sore eyes. Do yourself a favour and make your way past the lovely bar to the courtyard to hang out among the greenery. If you want to take it a step further, head upstairs to the wooden deck and you'll get a glimpse of the Perth city skyline.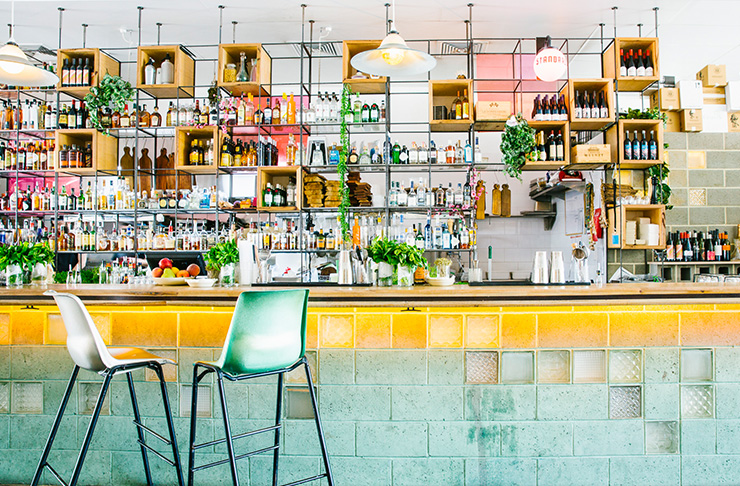 Shadow Wine Bar
Northbridge
If you're into opulent elegance, Shadow Wine Bar is probably your favourite place in Perth. Dark, moody and boasting one of the best wine lists in Perth, Shadow is sure to impress even the most discerning among us—it's undoubtedly one of the best bars in Perth, and one of the most beautiful to boot.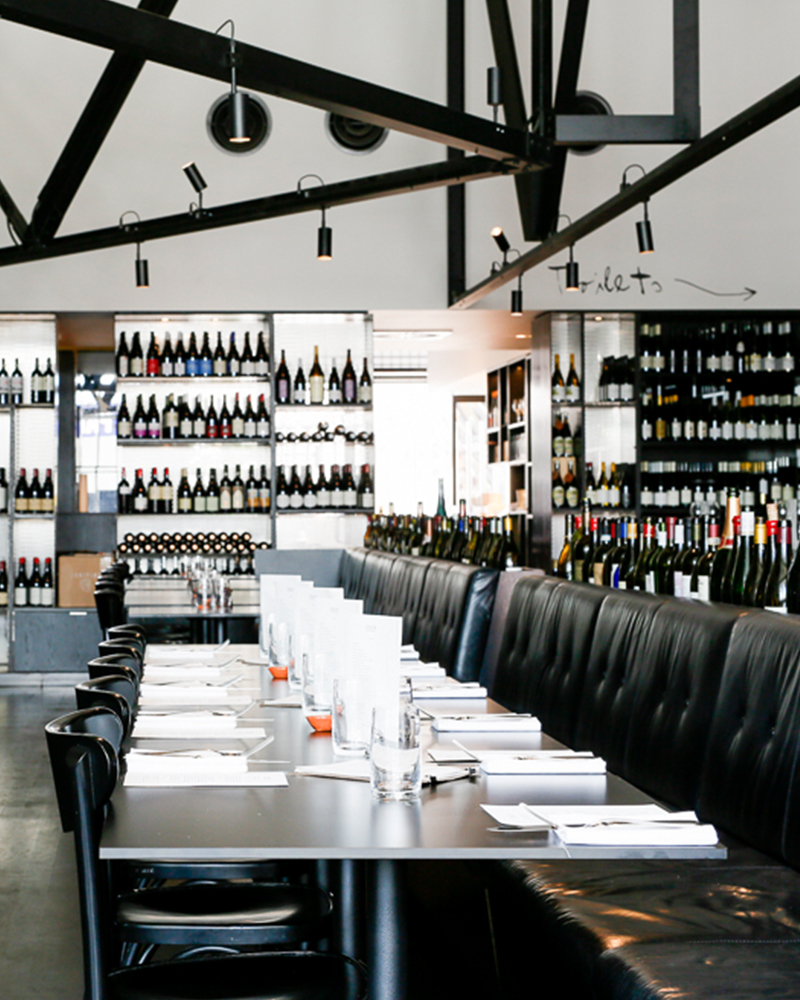 The Flour Factory
Perth CBD
Well hello there beautiful. Spanning three stories of the one-hundred-year-old flour mill in the Perth CBD, The Flour Factory is the best. Soak up the buzzy vibes downstairs, or head to the rooftop for some beautiful views to go with your drink.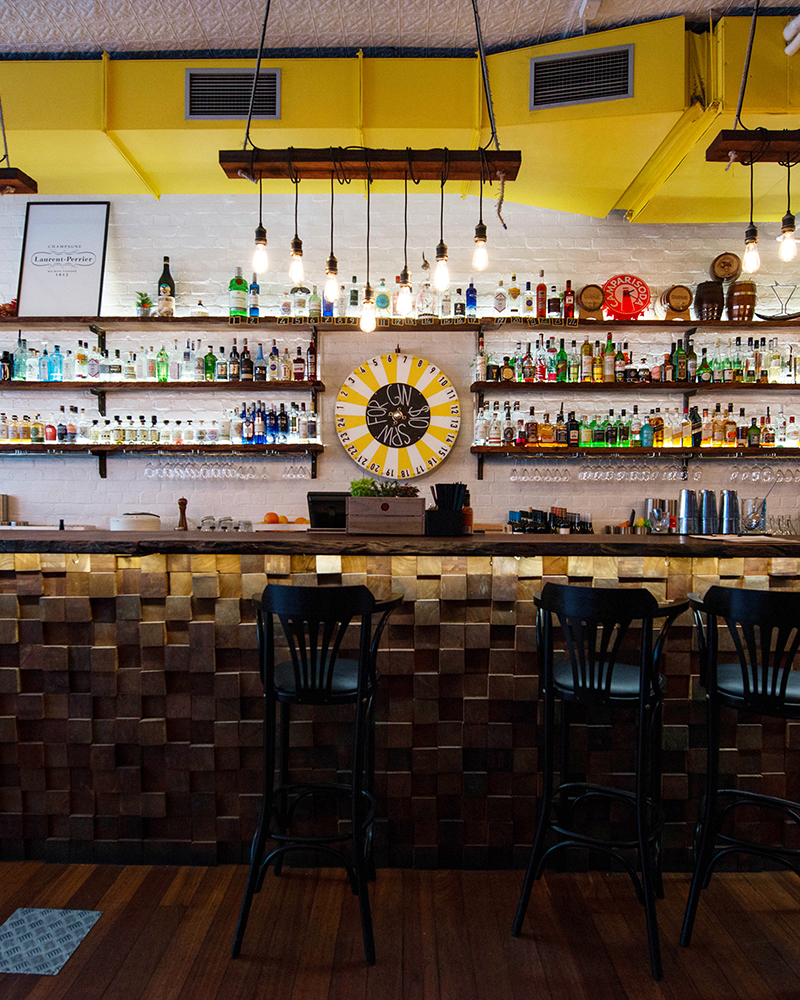 Hadiqa
Perth CBD
If you wonder what if feels like to step into an Arabian oasis, then it's high time you visit Hadiqa. Tastefully decorated with Morrocan tiles, vibrant green plants that adorn the ceiling, and hanging lights to give a warm, exotic vibe, this place feels like a small chunk of a luxurious Moroccan palace.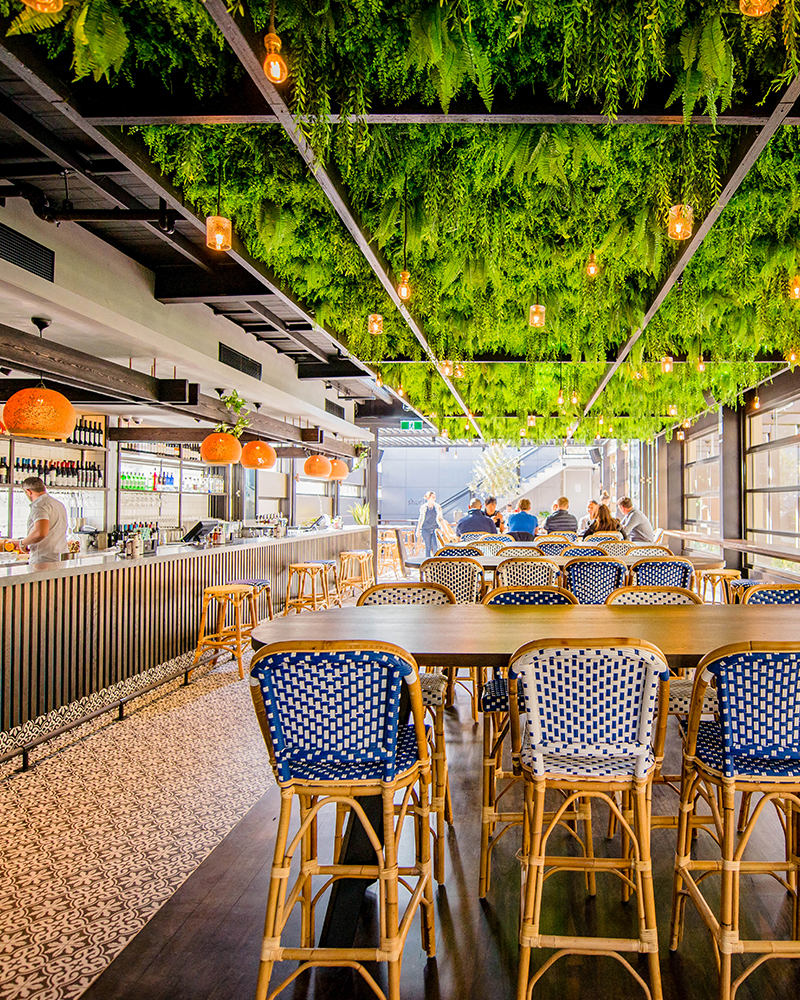 Want more beautiful stuff? Check out these Perth restaurants.
Image credit: Elle Borgward, Nancy Hanna and Louise Coghill