From cheap and cheerful takeaway joints, teppanyaki bars and sushi trains to relaxed izakaya-style eateries and total omakase opulence, there's some serious ground to cover when it comes to eating Japanese food in Perth.
We are lucky to be able to enjoy both traditional Japanese cuisine and some more inventive, fusion-style Japanese food too. Whether you're looking for something quick and comforting or want to go all out on a carefully selected sake-paired menu, here are all the places serving up Perth's best Japanese.
Marumo
Nedlands
One does not simply walk into Marumo. Bookings open for this place only one day every few months for a reason: and that's the utterly delicious seven-course Japanese feast that they serve up for the almost unbelievable price of just $80. It's 'blowout' standard without the price-tag, complete with BYO.
Nobu
Burswood
The obvious choice for the most reputable Japanese food going around, Nobu has to be on your Perth dining bucket list. Grab the omakase menu that suits your hunger (or more likely, your budget), sit back and devour. The yellowtail sashimi will blow your mind as it melts in your mouth, especially if paired with one of their inventive cocktails.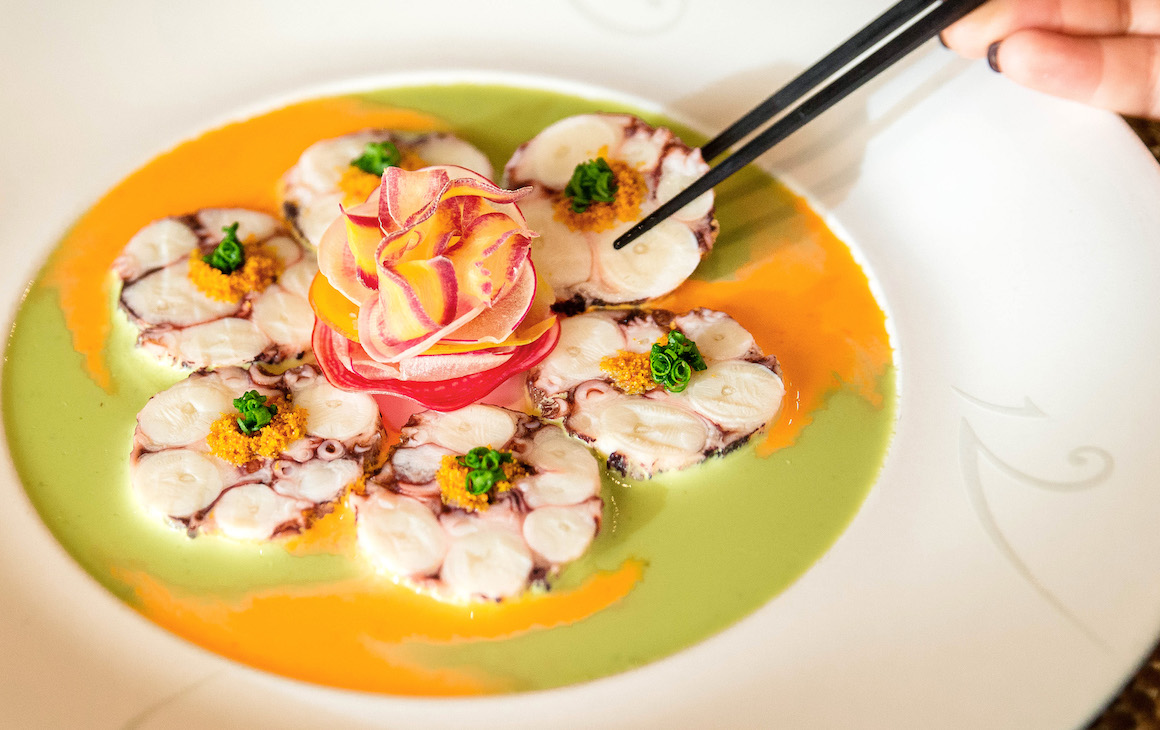 Super Tetsudo
Carousel, Karrinyup & Claremont
What's not to love about a sushi train, especially when there's also a bullet train offering up made-to-order delights quicker than you can say arigato gozaimasu. Super Tetsudo is dishing up everything from traditional gyoza and nigiri to Japanese tacos all from its neon sign laden confines. If you love this, you should also check out their new ramen spot in Karrinyup, Super Souper Ramen.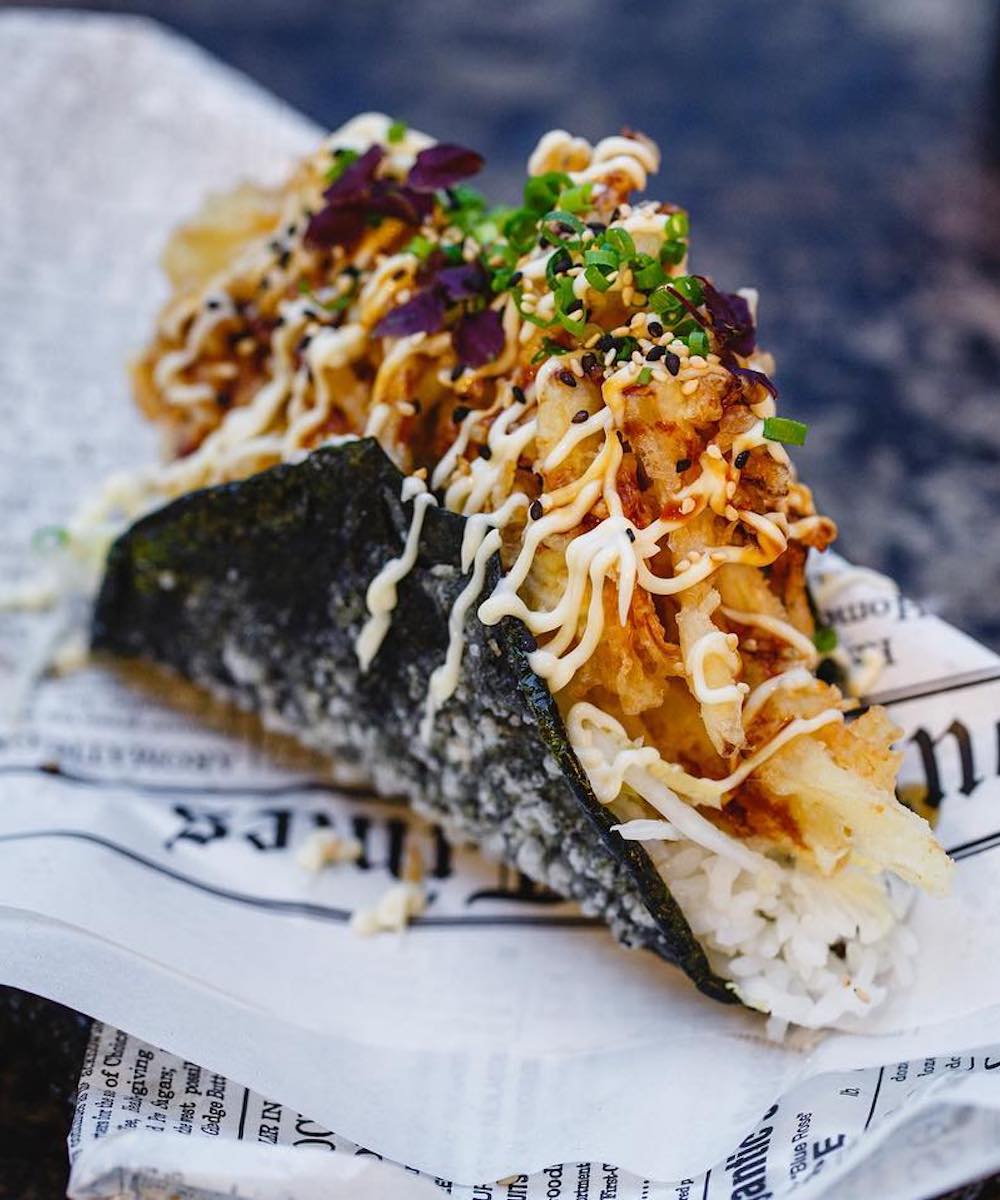 Yuuma
Victoria Park
Located along the bustling Albany Highway strip in Victoria Park, Yuuma has fast become one of our go-tos for next-level contemporary Japanese dining. Not only is every dish thoughtfully created using premium produce—think Harvey Beef scotch fillet, grilled Futari wagyu steak, and miso glazed Alaskan black cod fillet—but they also make sure every plate that leaves the kitchen is picture perfect. In case you missed it, they also create these stunning sushi cakes and we're obsessed!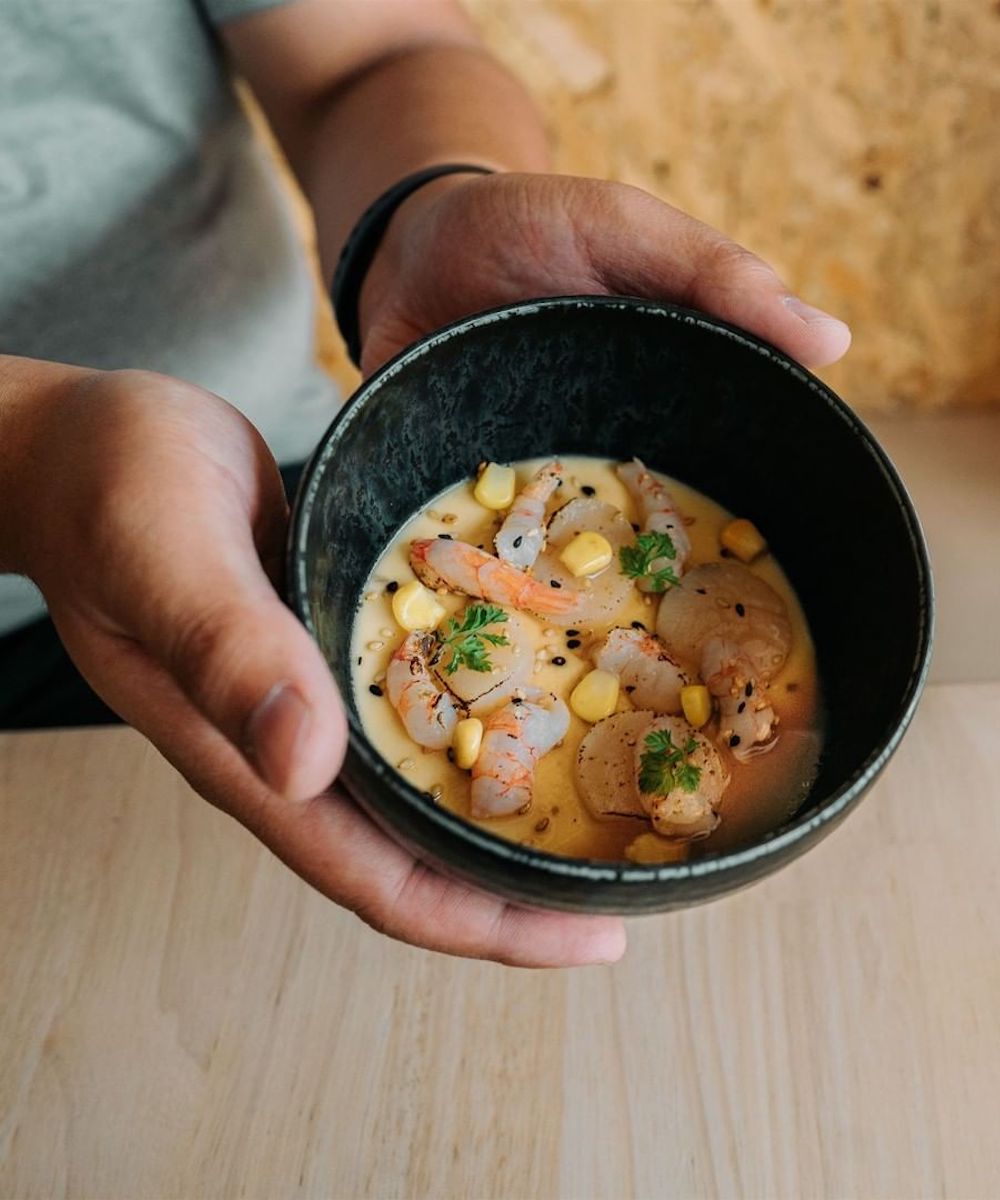 James Parker Sushi And Sake
Northbridge
From the moment you arrive at James Parker's stunning timber framed entry, you know you're in for something very special and uniquely Japanese. Order from their share style menu, which is loaded with super fresh sashimi and a tonne of top-grade sake, then relax and enjoy—the wait staff will keep food coming to your table steadily over the course of the meal so you're never left wondering what's next.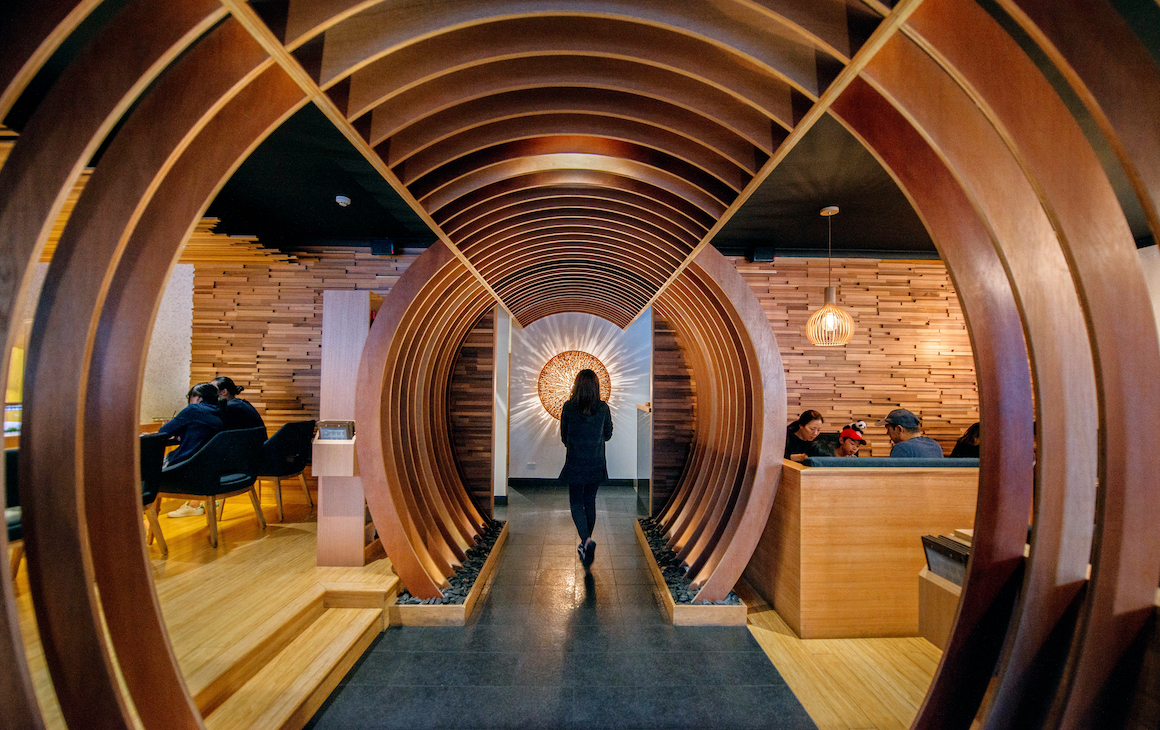 Ha-Lu
Mount Hawthorn
This whole 'Japanese tapas' idea appears to be a thing. Offering up modern Japanese share-style food and a decent drinks list, Ha-Lu is a great option if you're looking to try a variety of Japanese-fusion flavours over one meal. The menu is extensive and offers some absolute bangers like the tuna toro onsen egg with wonton crisps and the pork belly Kaku-ni, which is slow-cooked pork in a pool of light soy jus. They're also dishing up some of the best-pan-fried gyoza going around.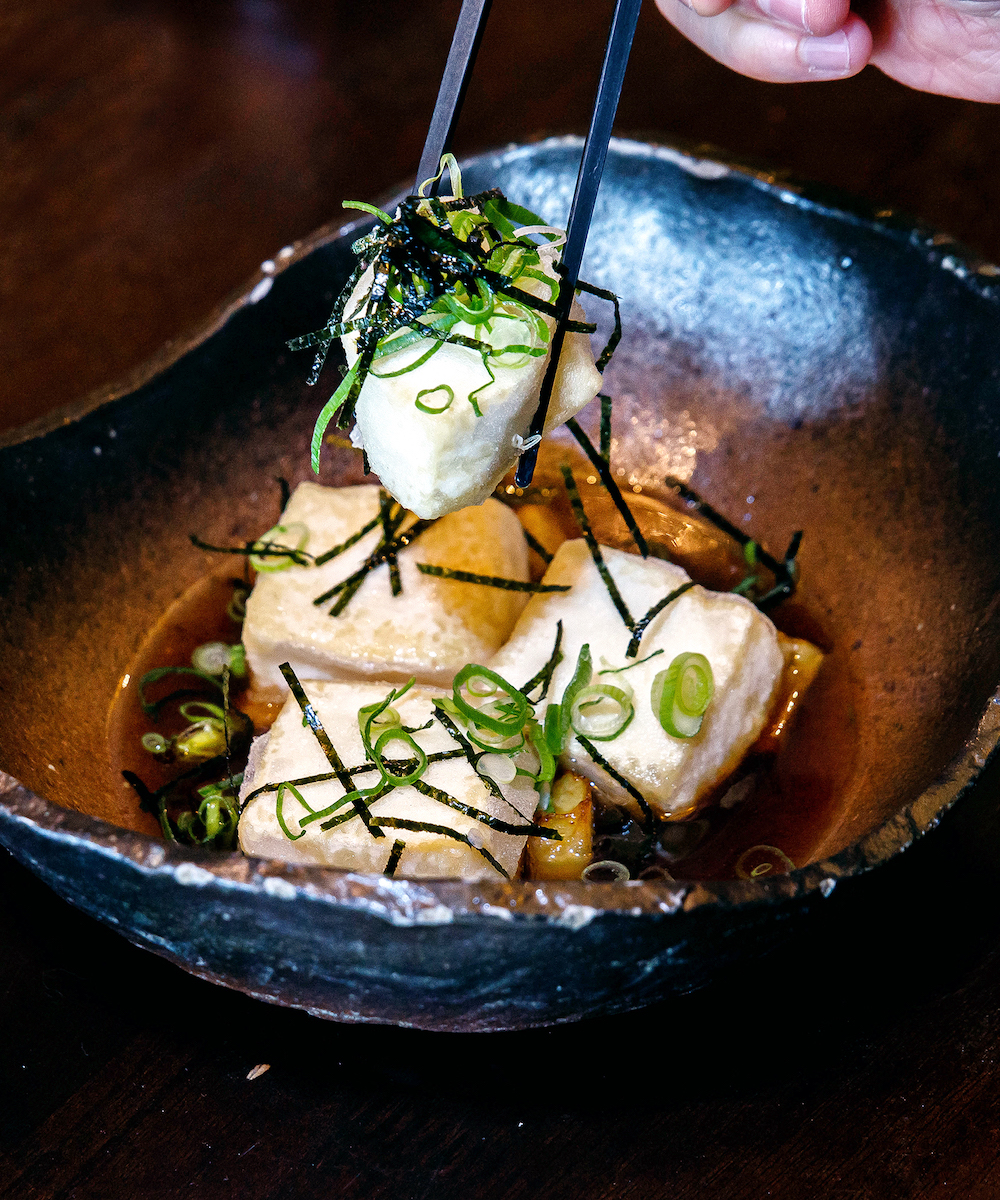 Tosaka Ramen
Northbridge
If you're a ramen fan who doesn't mind a little bit of garlic—actually, make that a lot of garlic—you're going to want to slurp your way through a bowl or two of Tosaka Ramen's creamy and rich black garlic tori paitan. Tori paitan is the chicken-based cousin of the pork-based tonkotsu ramen broth we've all come to know and love, and Tosaka has three delightful varieties of this good stuff packed with chicken chashu, spring onion, boiled eggs and more. For a guaranteed good time, you can also go ahead and upgrade your bowl to the largest size for just $2 extra.
Hifumiya Udon Noodle
Perth
Maybe it's the fact that we're writing this on a cold rainy day, or maybe it's the fact that it really is just that damn good. But Hifumiya is the first udon noodle house to grace the city, and boy are we thankful for it. The experience is authentically Japanese, just like their noodles—with simple timber decor and heart-warming service that makes you feel right at home. On a cold day, the spicy miso pork udon is the answer to all your problems. In the hotter months, we'll be going back to the refreshing cold udon bowls.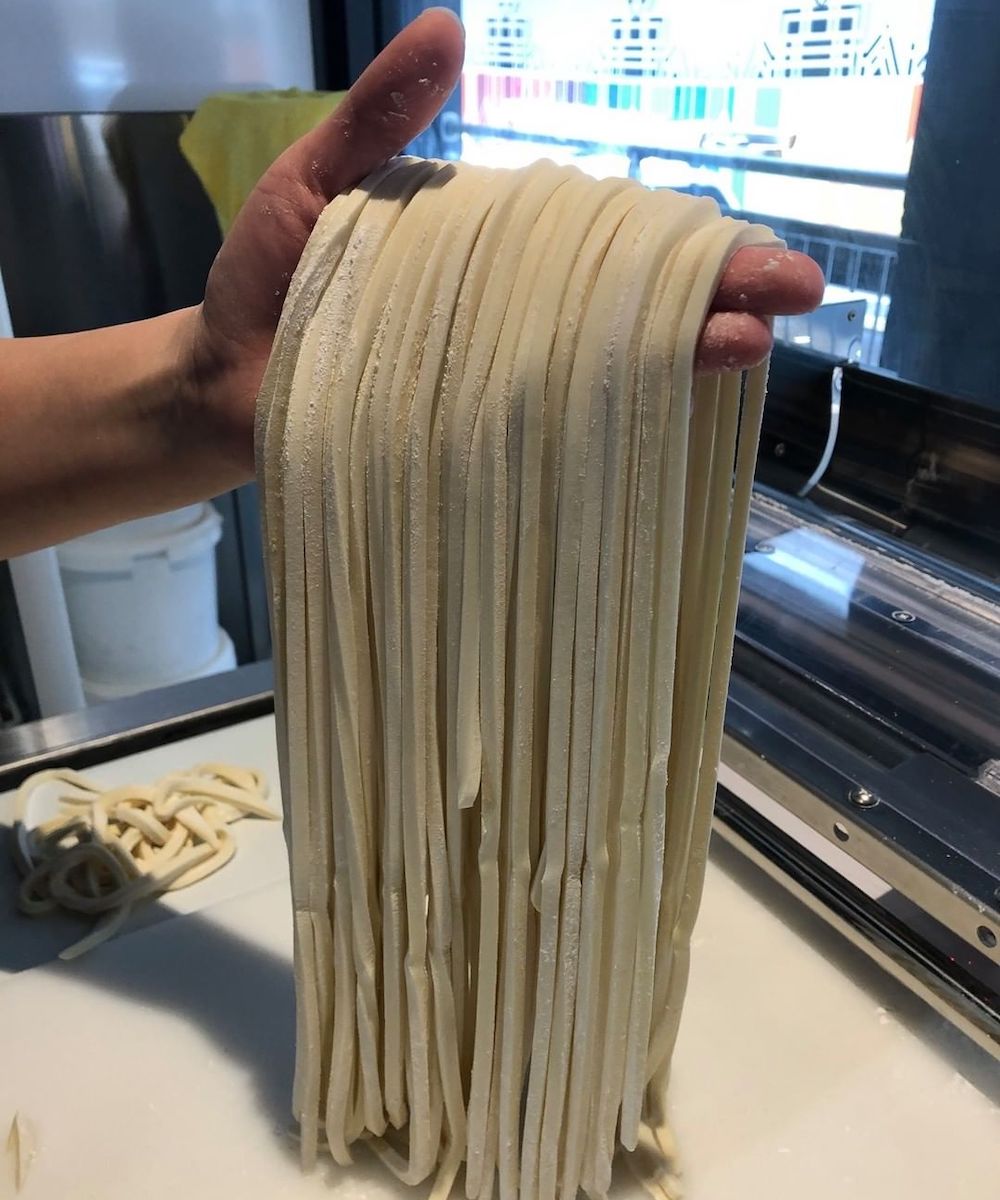 Nine Japanese Bistro
Highgate
This relaxed and intimate BYO restaurant typifies relaxed fine dining, with set menus only showcasing modern, colourful dishes. Nine Japanese Bistro is making things easy with your choice of a two, three, four or five-course set menu, with the additional book-in-advance option of a mouth-watering six-course omakase (chef's selected menu) for just $100. It's a perfect 'special occasion' restaurant well worth a look in.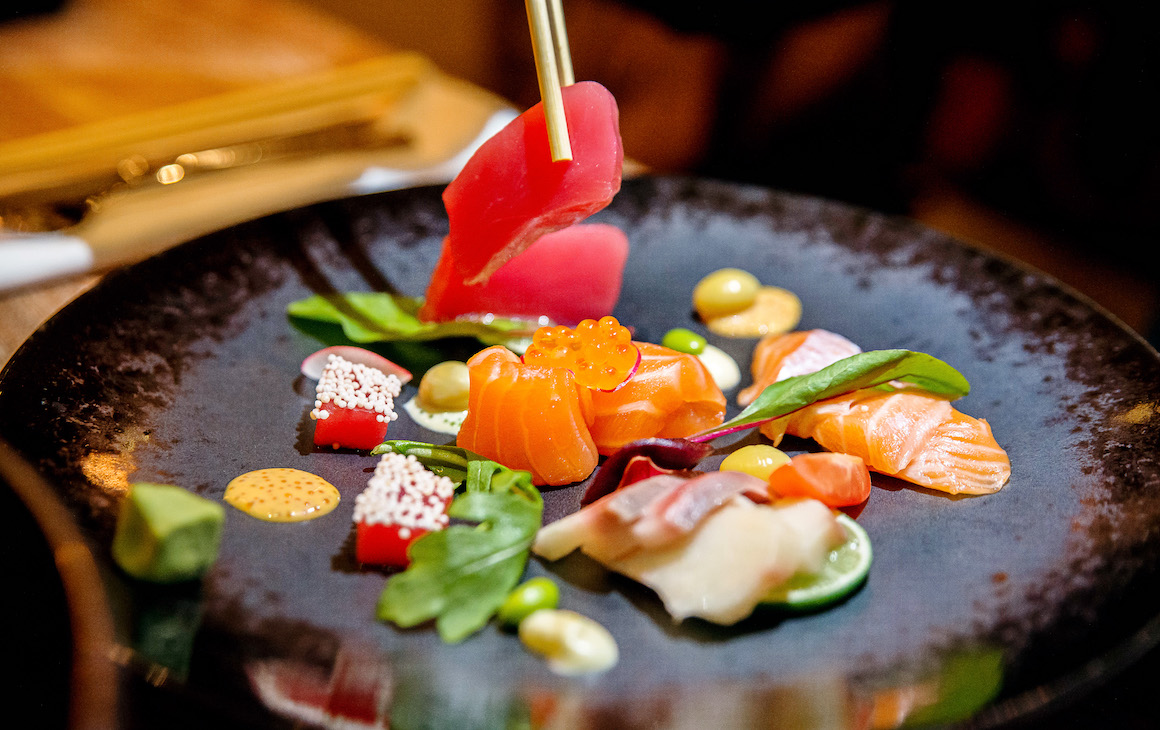 Zensaki Japanese Canteen
Perth
With a variety of delicious dishes perfect for quick weekday lunches, Zensaki is a bit of an inner-city oasis. From soups and sushi to bento boxes and donburi, the food here is quality and can be enjoyed at Zensaki's peaceful dining table. It's the perfect midday inner-city escape for hungry corporates.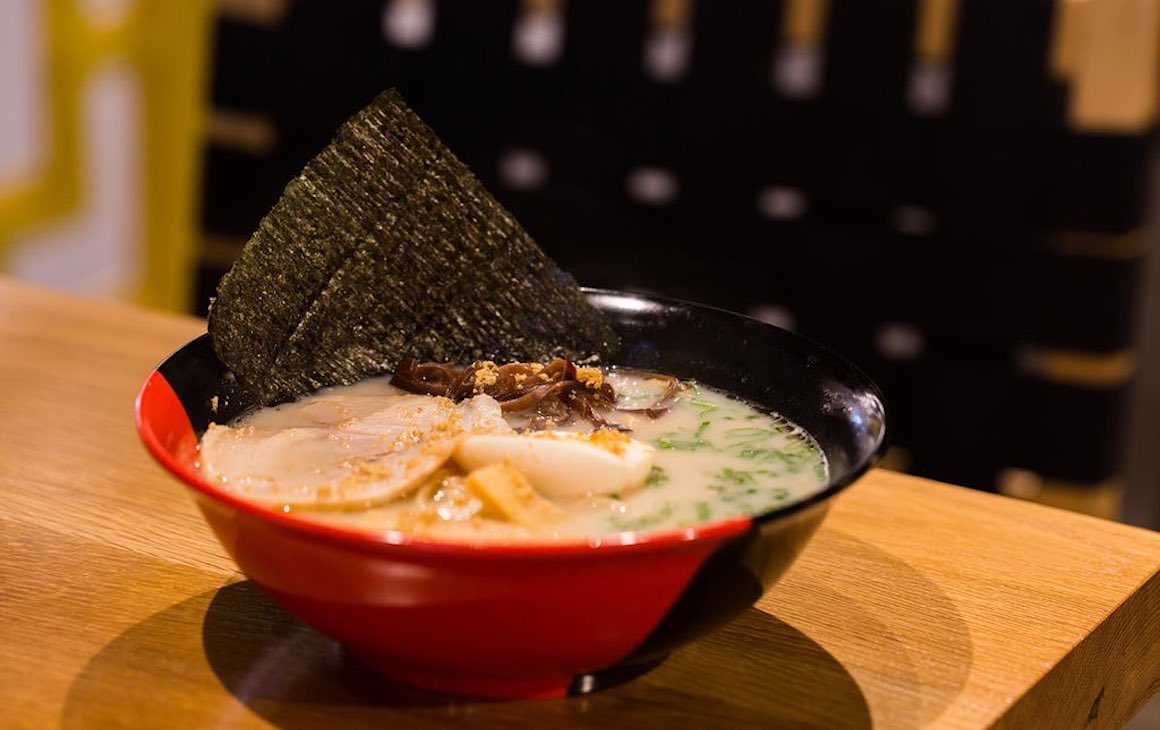 Bonsai
Northbridge
A smart venue with tall ceilings and dim lights, Bonsai is all about authentic Japanese cuisine served up with modern flair. If you're looking for a slightly more upscale Japanese fix in Northbridge, this is the spot. Delicious food, great service and mood lighting to boot, it's a vibe.
The Modern Eatery
Fremantle & Mount Lawley
Bringing fine Japanese sushi to the people of Fremantle and Mount Lawley is The Modern Eatery, who specialise in Aburi Sushi; the kind that's seared with an open flame. The restaurant is fitted-out beautifully but maintains a casual vibe. Share some 'Japas' (yeah, Japanese tapas) or go straight for the Aburi 'feed me' option.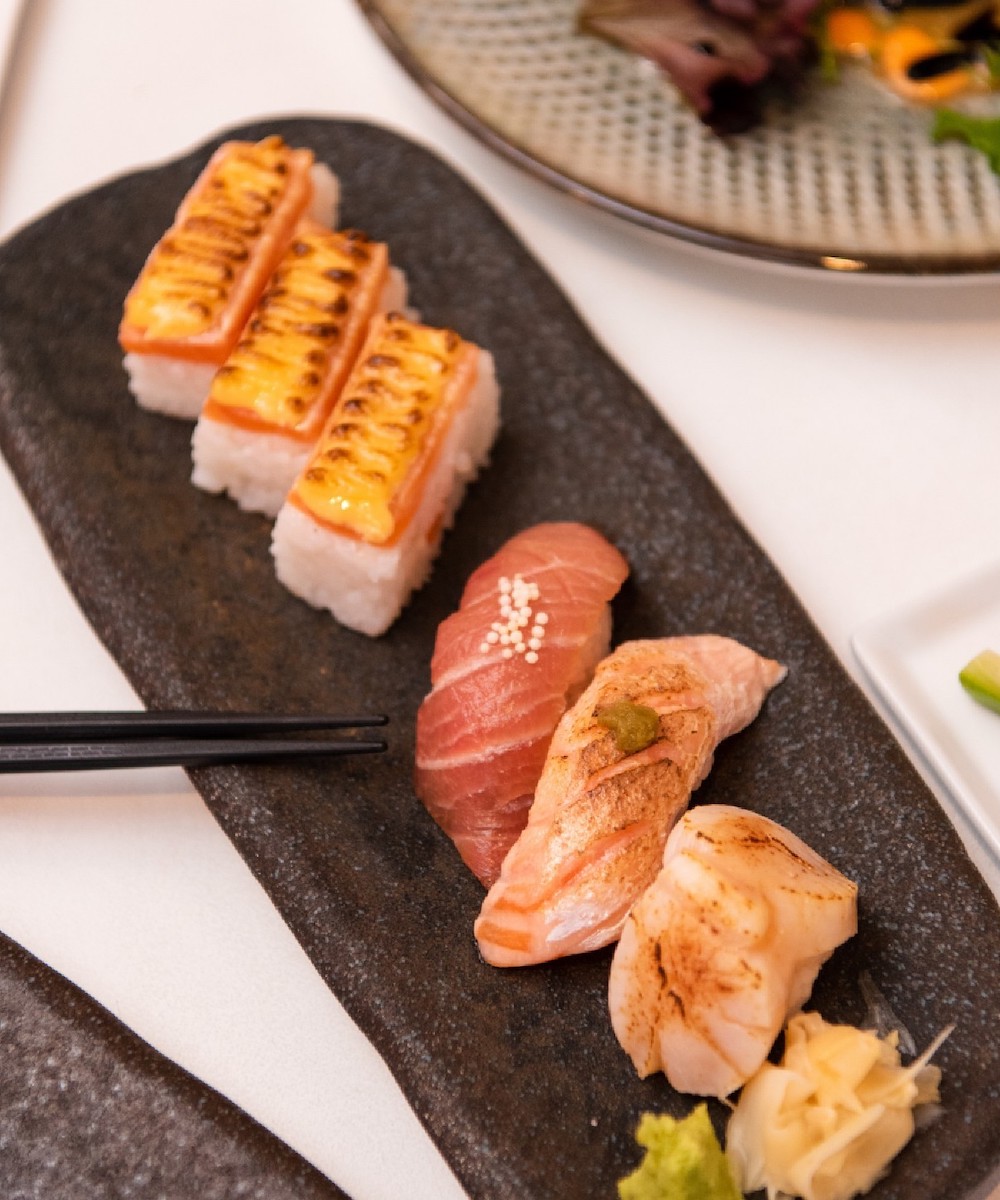 Tsunami Ko
Mosman Park
Found behind a mysterious door on the unassuming Glyde Street, Tsunami Ko represents the peak of experiencing the spectacle of teppanyaki in Perth. If you're lucky enough to get one of only 16 seats in the place, enjoy the teppanyaki theatrics over your omakase menu and one of their 50 different sake varieties.
Taka's Kitchen
Perth & Fremantle
The OG Perth Japanese joint, Taka's Kitchen might've aged over the years but there's a reason it's still popular. The food is consistently good, incredibly fast and no-fuss, and the prices are extremely friendly on the pocket. With an outpost in the city as well as one at the Old Shanghai Markets in Freo, Taka's is definitely king when it comes to convenience.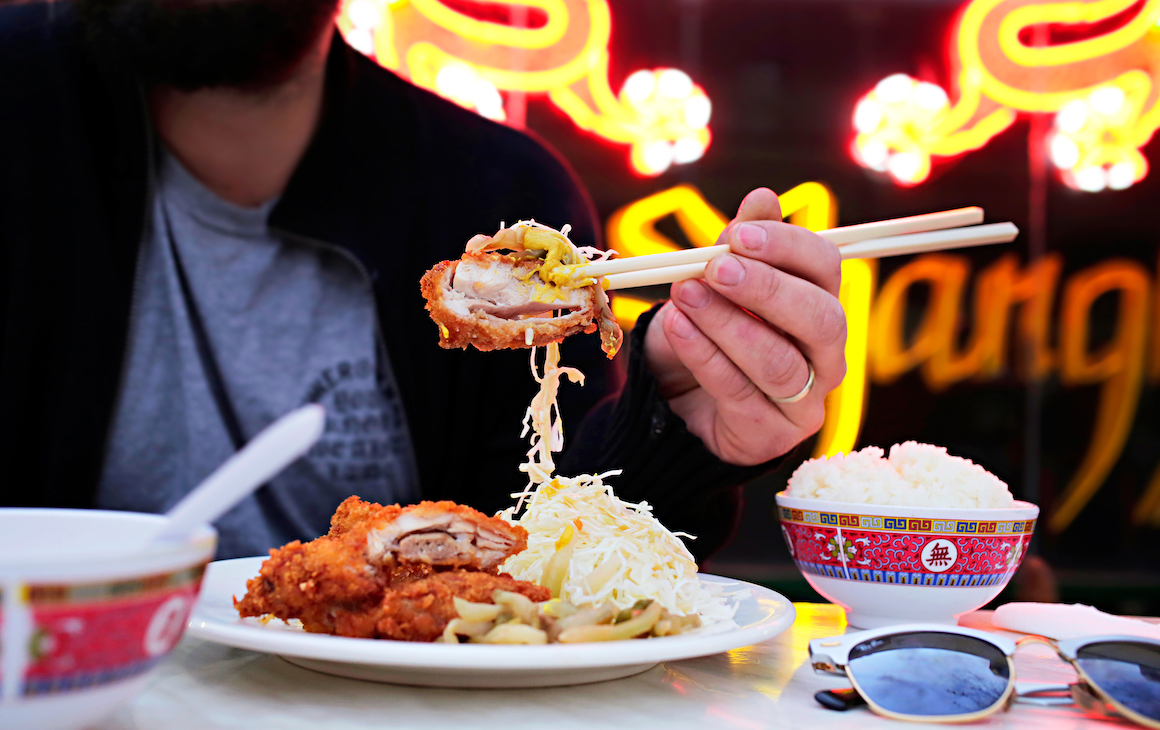 Kanpai Yakiniku
Victoria Park
For your fix of everything chargrilled, stroll straight into the new Kanpai Yakiniku. It works kinda like Korean BBQ, so come prepared to chargrill all kinds of high quality meats at your table (no pressure). Even better, Kanpai Yakiniku's smokeless chargrill systems use advanced smoke ventilation technology to make sure that delicious BBQ smell won't attach itself to your clothes—all the more reason to check out this tasty new Japanese joint.
Tsukaya
Mount Hawthorn
Y'know when you get to the last bite of a meal and you're sad it's over? This happens A LOT at Tsukaya. In Mount Hawthorn, you'll find this quiet achiever (West Aussie Good Food Guide top 100 alumni) dishing out the best wagyu tataki you can get your chopsticks on. While the restaurant is small (that's how you know its GOOD good.), the flavours are huge. We'll still be thinking about the crispy pork belly and the miso cod, and everything else we ordered for a long, long time. If we mention their gyoza on our death bed—heck, I wouldn't be surprised.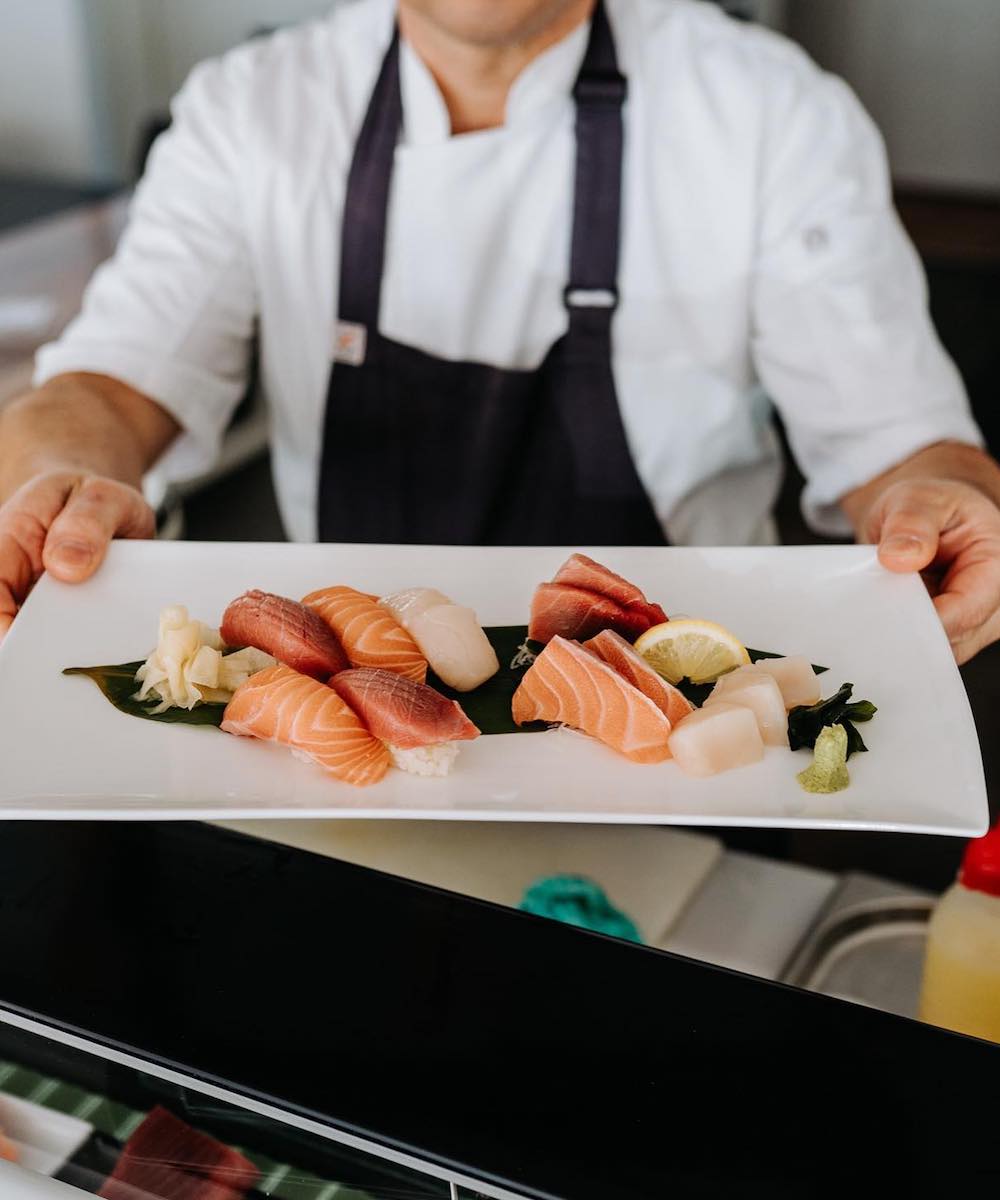 Kuza Urban Japanese
Victoria Park
Kuza has nailed the twists and turns of Japanese fusion with their mouth watering eats. The wonderful staff will walk you through the menu if you're not really sure what's going on, but the dishes you just have to try are the karaage chicken, assorted sashimi and eggplant misoyaki. You're welcome.

Sanco
South Fremantle
When those Japanese cravings hit, you'll want to uncover the hidden gem that is Sanco Japanese. It's located slightly off the beaten track (on Douro Road), but a quick walk from the main South Terrace strip will put you that much closer to tasting some of the freshest sushi, sashimi, nigiri and donburi of your life. The only issue we have with this place is that it's pretty much impossible to decide what to order because everything is too dang good.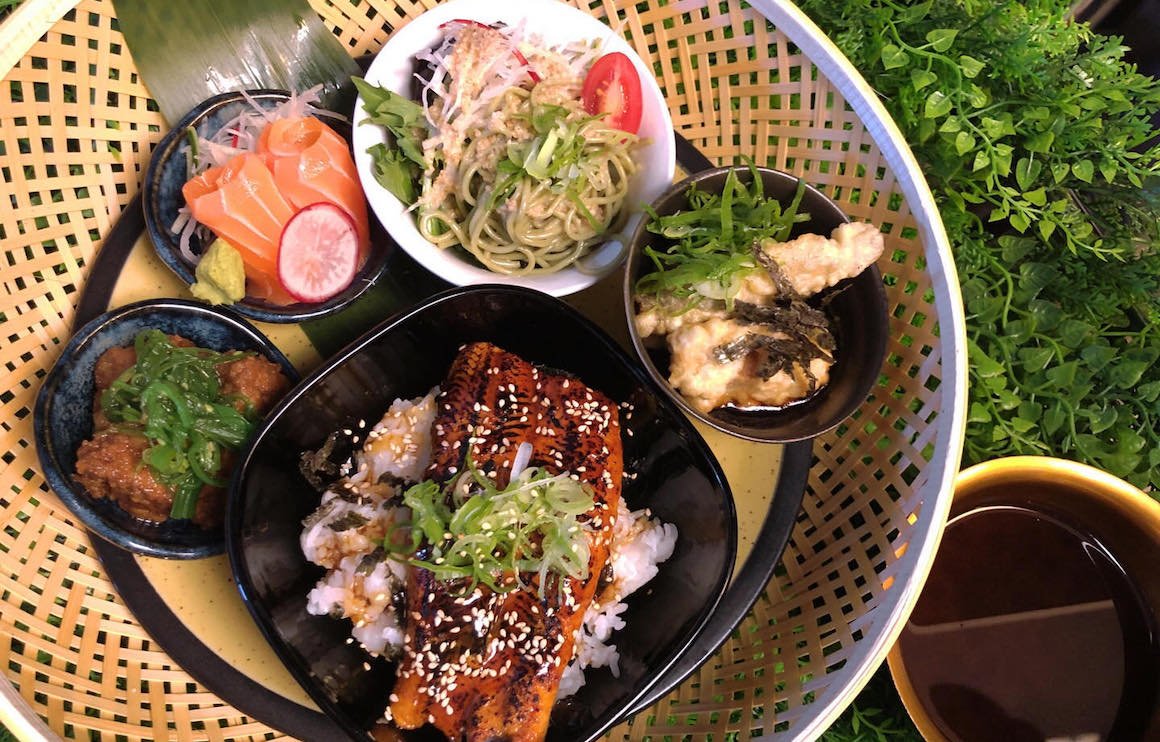 Kou Sushi
Rivervale
Believe us, this unassuming neighbourhood Japanese joint may be on the more casual end of things, but it slaps so hard we had to mention it. Pair a huge $15 kaarage don with BYO bevs of choice and don't forget to throw on a side of their life-changing miso eggplant. Whether it's nearby or not, we bet this will become a regular for any cheap night out. Just please make sure you book because seats are limited.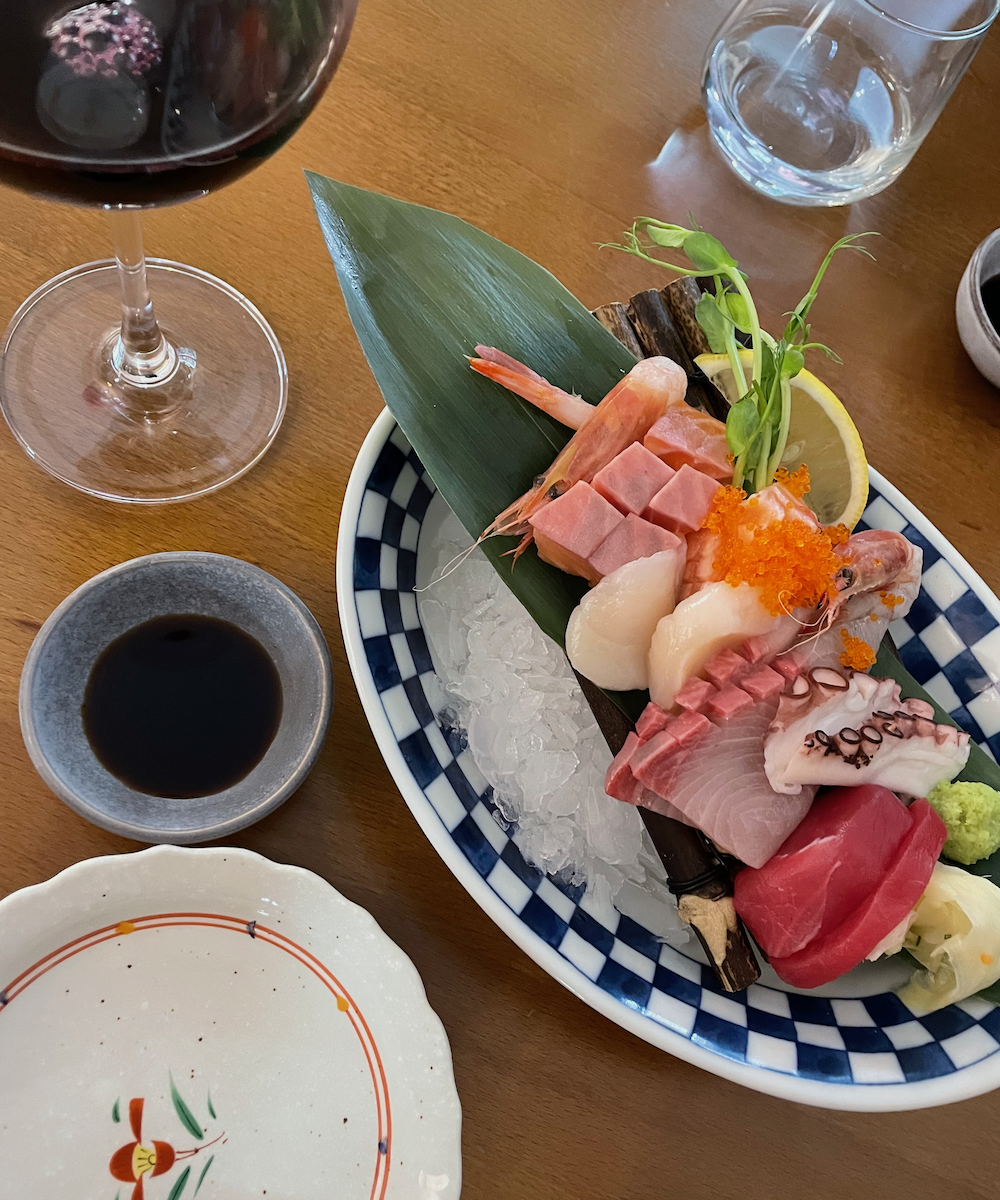 Izakaya Sumi
Claremont
This fresh addition to Claremont will have you booking your next visit before you've even left your first one. The menu showcases the classics, but the best classics you'll ever have. The scallops cooked in soy butter had our knees weak, but then again what dish named "scallop butter" is going to be bad? Their extensive fresh nigiri and sashimi menus are much less strenuous on your arteries but equally as delicious. Bookings can be made here.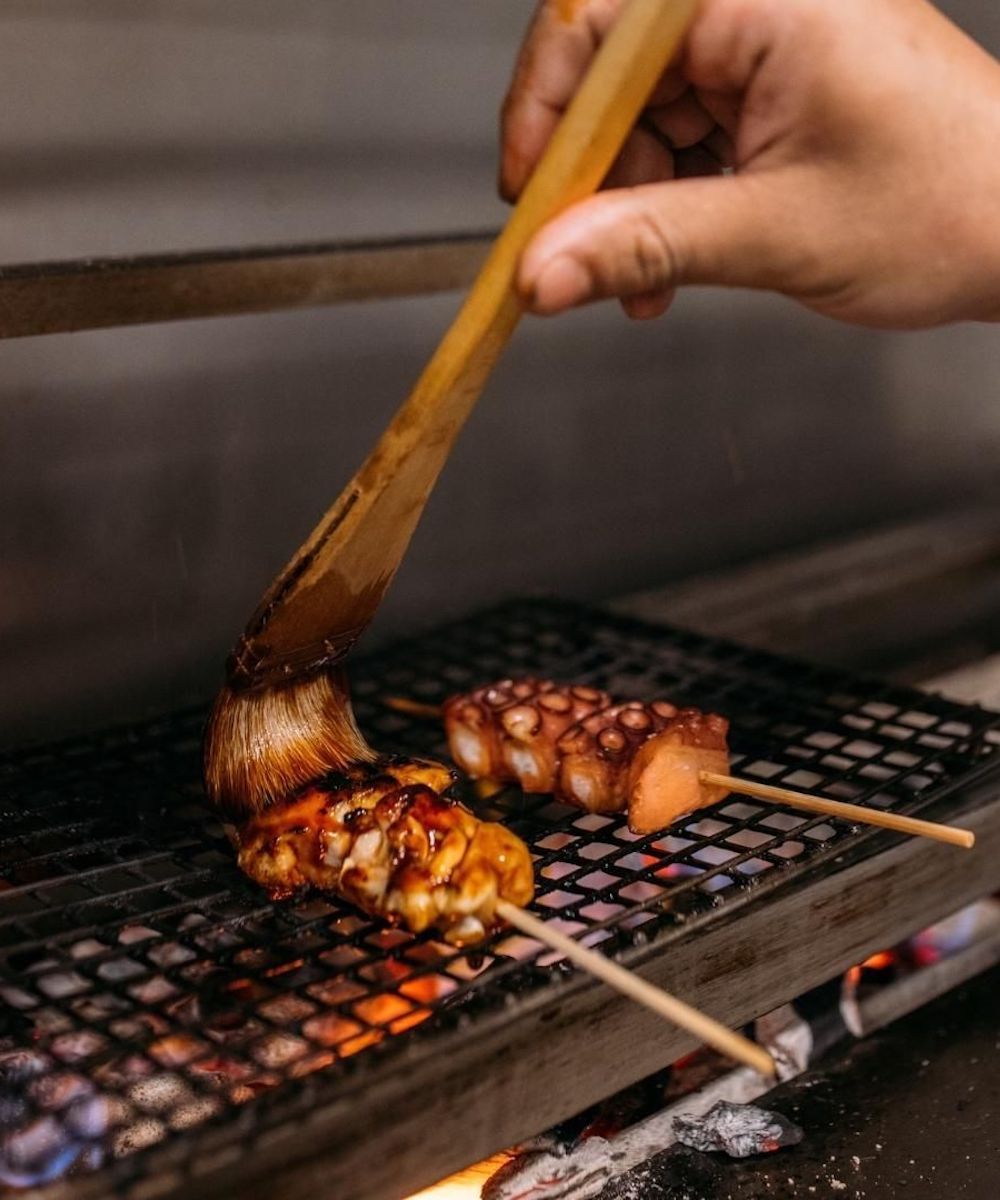 Sumiya Gin
Northbridge
This James Street haunt is the plug for the best wagyu in Perth. If you're a fan of hands-on dining (think Korean barbecue) you're going to be power walking to Sumiya Gin. Good for us, they've opened a second northbridge location on Williams street because the demand for god-tier bento boxes was so high. The OG store is a classic Japanese izakaya hole-in-the-wall, so if you're yet to take advantage of the open borders, just pop in here.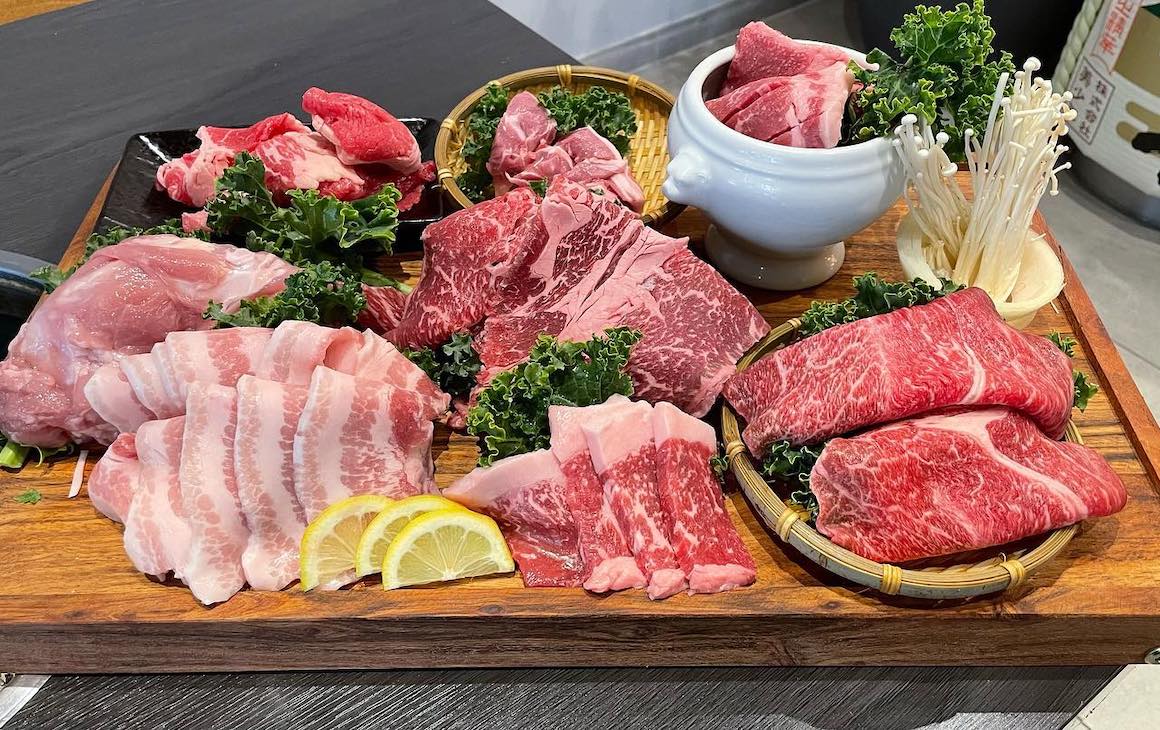 Aisuru
Northbridge
One of the original fusion sushi joints to hit town, Aisuru is still going strong years on at its William Street outpost. With aisuru meaning 'to love' in Japanese, it's little surprise that the food here is meticulous and full of passion. The open kitchen allows you to watch your food being prepared right before your eyes; and on that, we recommend the Philli Roll and the Dragon Roll, but if you aren't that adventurous the Japanese classics are holding strong here too.
Love Japanese? Check out Perth's best sushi.
Image credit: Nancy Hanna (James Parker, Ha-Lu, Nine Japanese Bistro, Nobu), Yuuma, Super Testudo, Zansaki Japanese Canteen, The Modern Eatery, Tsukaya, Elle Borgward (Taka, Kuza), Sanco, Claire Logan (Kou Sushi), Izakaya Sumi, Sumiya Gin, Hifumiya Udon Noodle