They say good things come in small packages, and while we don't mind a pizza as big as our head, when it comes to dumplings we think they're right. There's simply nothing better than ordering every single kind of dumpling on the menu, filling your very own dipping saucer with all the soy, vinegar and chilli oil you can handle and eating dumplings until you cannot physically move anymore.
Now, we should note: there are differences between what may be classed as a classic Chinese dumpling verse say a potsticker, wonton, momo or the fusion style we're seeing around town, but honestly we're not here to get technical, we just know these little parcels filled with deliciousness are damn good so we're running with dumplings as the umbrella term here.
Without further adieu, here are Perth's best dumplings.
Miss Chow's
Claremont, Whitfords and South Perth
We would happily eat every dumpling at Miss Chow's over and over again but make sure you try the pan-fried vegetable dumplings and the pork and prawn dumplings. You should definitely grab a steamed pork bun while you're there too. We should also say, the dumpling queen has generously launched a new bottomless dumpling feast. Available at lunchtime on Sundays only, this new all-you-can-eat dumpling feast will see you chowing through Miss Chow's best dishes for just $39 each. Drinks aren't included but considering it's a Sunday, we're not too concerned about that. Book a seat at either the Claremont or Whitford locations and come hungry.
Emily Taylor
Fremantle
It doesn't get much better than throwing back a cocktail or two as you tuck into a dumpling feast in Emily Taylor's huge leafy courtyard. Even better, they do an incredible Yum Brunch every Saturday and Sunday, so you can stuff your face with two hours of bottomless dumplings and free-flowing sparkling, wine, beer and tea for $85 each. Come hungry and we're sure you can get your money's worth.
Funky Momos
Victoria Park
Chasing a dumpling date night? We can't go past the juicy little Nepalese dumplings at Funky Momo in Victoria Park. It's the definition of cheap and cheerful, with an awesome $22 dumpling plate that includes a selection of momos with salad and dipping sauce to share. Trust us, it's filling enough to leave it at that, but you can add on a bunch of yummies from their non-dumpling range too if you're still hungry. Afterwards you can walk over to Palace Arcade for a few cocktails and games if you're keen to kick on.
Market Grounds
Perth
Market Grounds might not be the first joint that springs to mind when you're on the hunt for dumplings, but hear us out. Every Wednesday they're feeding your cravings, with two hours of endless dim sum. Just think: non-stop ginger pork and prawn dumplings, Szechuan salt and pepper squid and more wontons you could ever dream of for just $39 each. Oh and we should point out the chef comes from Emily Taylor (see below) so rest assured these dumplings are some of the best around.
Bumplings
Fremantle
Whether you're a MasterChef tragic or just an avid dumpling fan, you'll be well looked after at Bumplings, the dumpling joint from Brendan Pang inside The Sunshine Harvester Work in Fremantle. Inspired by his Chinese and Mauritian roots, Pang's delightful parcels are some of the best in Perth. He's also doing pop-up cooking classes so you can learn how to become a dumpling master at home.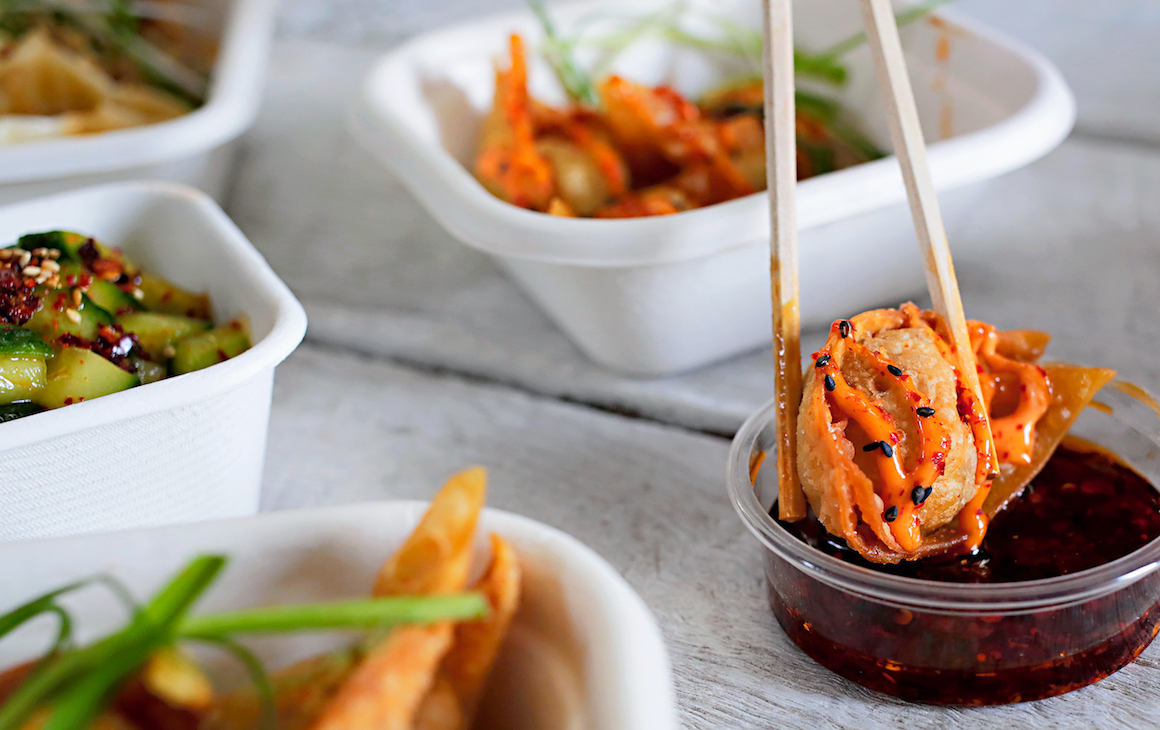 Goody Two's
Perth
If you're a bit strapped for cash (aren't we all?), rest easy: Goody Two's slings $1 dumplings every Thursday from 5pm to 9pm so you can stuff your face without a worry. With all those savings, you can totally justify laying down a little extra for one of their gorgeous Japanese-inspired cocktails, right?
Munchy Monk
Northbridge
Hidden down the laneway in Northbridge near Francoforte Spaghetti Bar, Munchy Monk is all about potsticker dumplings and they have plenty of top flavours to choose between from Nepalese style beef momo to Thai chicken and classic pork. For us, though, it's the hamburger dumplings we keep going back for. Who knew the classic pickle, ketchup and mustard combo could hold up so well in dumpling form.
Authentic Bites Dumpling House
Northbridge and Karrinyup
If you haven't been to Authentic Bites Dumpling House then you must not like dumplings. The xiao long bao here are ridiculous and they have got the whole of Perth acting like crazy people lining up outside, rain, hail or shine. The wontons in spicy sauce are up there as one of our favourite Perth dishes of all time.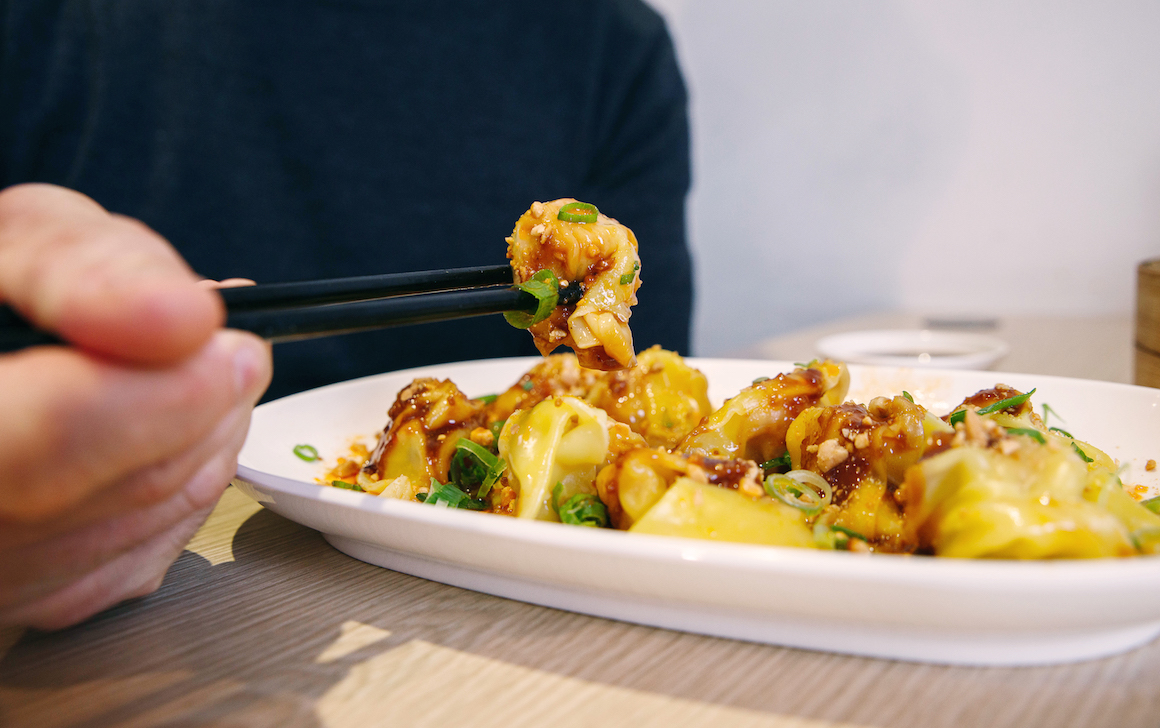 Juicy Bao Bao
Northbridge
More juicy goodness from our favourites at Authentic Bites, this Northbridge spot covers off all bases with soup, steamed and pan-fried dumplings, as well as wontons. You won't be disappointed.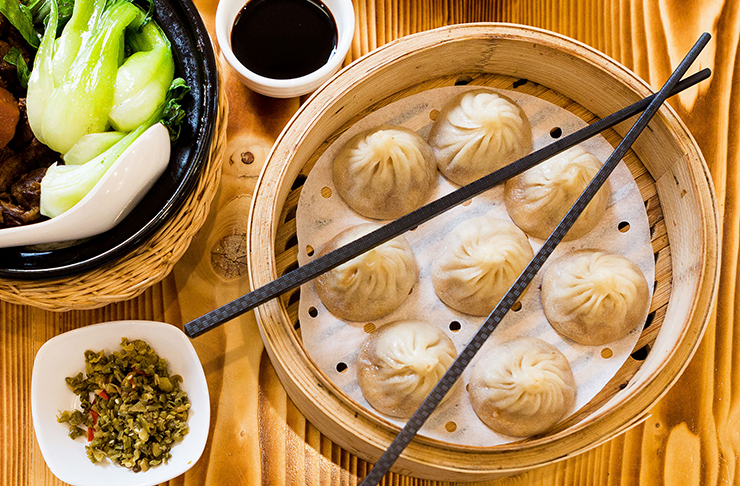 David's Dumpling King
Morley
Coventry Village is forever impressing us with its exceptional and mind-blowingly affordable eats so no surprise this Morley food haven has dumplings covered too. This king's hole-in-the-wall serves up big serves of classic dumplings for real cheap and you can even buy some to cook at home later. And trust us, after knocking back a serve you'll want to have some on hand at home.
BamBamBoo
Perth
Nothing beats a midweek dim sum lunch and CBD workers can get their fix all too easily at BamBamBoo. Order as many dumplings as you think you can handle from the iPads as you walk in, take a seat and get your soy and chilli at the ready. These guys have a huge variety so why not try something different like squid ink dumplings.
Little China Girl
Northbridge
You'll find your late night and early morning dumpling fix at Northbridge's Little China Girl. Open until 2am on Friday and Saturday nights, the menu boasts all the pan-fried, deep-fried and steamed dumplings under the sun, as well as everything you could ever desire on a dim sum adventure. It's also got Perth's first dedicated baijui cocktail list if you want to get a lil boozed up while you feast.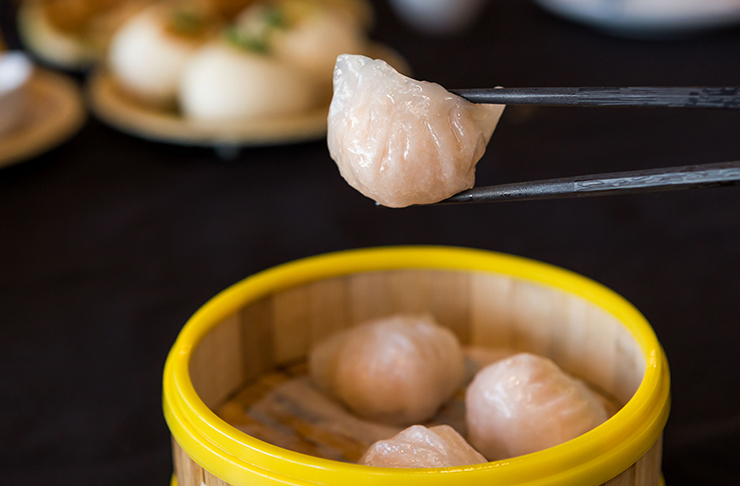 Northbridge Chinese Restaurant
Northbridge
Northbridge Chinese Restaurant is always packed on the weekends so get there early or be prepared to line up. Once you're there and you've got a deep-fried prawn dumpling on your plate you'll be glad you waited.
The Wang's Treasure House
Morley
Another dim sum joint with crazy lines, if you get to The Wang's Treasure House early or go in a small group you will be rewarded fairly quickly. The best thing about this joint might just be that their dim sum menu is available at night so you can have dumplings any time of day.
Mom Dumpling House
East Victoria Park and Willeton
Whether you're a steamed or a pan-fried dumpling lover, Mom Dumpling House will sort you out, and all without breaking the bank. These are juicy parcels of goodness you'll be scrambling to eat before your friends get to them.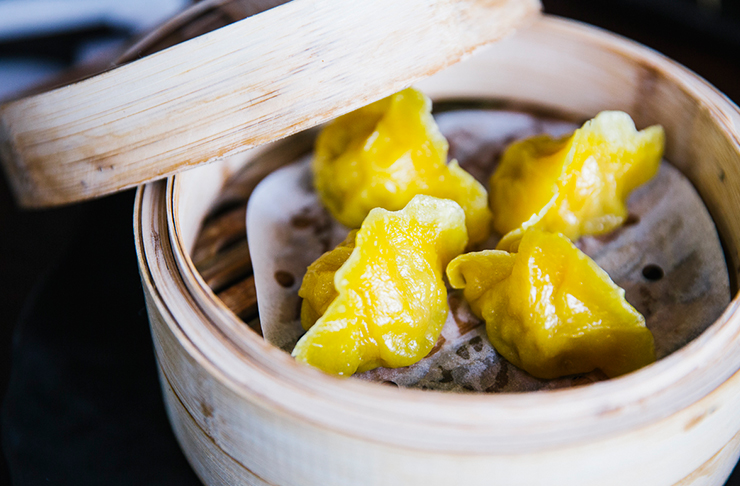 Canton Bay
Northbridge
Walk past Canton Bay on a Sunday and the crowds of people gathered outside will tell you all you need to know about how good the food is. The pan-fried pork buns and the xiao long bao should be at the top of your list, but if you're up for more, the prawn and chives dumplings are pretty scrumptious too.
Fortune Five
Northbridge
Ask any dumpling or yum cha fiend and one of their top spots is bound to be Fortune Five in Northbridge. You really can't go wrong with their juicy xiao long bao (soup dumplings). Don't fight over them, though, just order a serve all to yourself and thank us later.
Imperial Court
Como
If you're after damn good dim sum Imperial Court in Como is another goodie. It gets completely packed and lines out the door aren't uncommon, but if you get there early you'll be blessed with so many good dumplings you'll have to roll out the door.
Want noodles instead? Check out Perth's Best Ramen Joints.
Image credit: Miss Chow's, Elle Borgward, Emma Bryant and Louise Coghill