A good bowl of ramen happens when the broth, noodles, and fixings come together to create a mouth-watering dish, and lucky enough for us, Perth is home to some of the best: pork ramen, tonkotsu ramen, cult Japanese ramen chains, vegan ramen. This city can do anything with broth and noodles.
Here are Perth's best ramen joints.
Bari-Uma
Perth
Literally meaning "super tasty" in Japanese, Bari-Uma has fast become one of our all-time favourite places to go for a hot bowl of ramen. Since opening their Perth store, the line seems to always be out the door, with everyone leaving beyond satisfied. Their signature dish has a rich shoyu broth and comes packed with perfectly cooked noodles, a gooey egg and grilled chashu. Run, don't walk.
Nao
Perth
Ask any ramen fanatic where to go and you will be sent straight to Nao. Do not pass go, do not collect $200. They have the best noodles known to man, four hearty broths to choose from—soy, miso, salty or spicy miso—and all of their ramen is topped with bean shoots, a slice of chashu (pork), bamboo shoots and dried seaweed. If you're feeling hungry you can get extra toppings and if you're feeling fancy you can get spinach or chilli infused noodles.
Kai
BULL CREEK
Kai is a teensy tiny shop but it serves some bangin' ramen. Choose either a miso or Tonkutso (pork bone) broth and be prepared for a bit of a wait if you get there in peak hour. Kai's ramen comes with an egg which makes it a winner in our eyes and the broth is some of the best in Perth.
Dosukoi
Fremantle
Dosukoi has a loyal following like no other at the Fremantle Markets. Try to go when it's not too busy or you might be waiting a while, but if you do find yourself waiting, take solace in the fact that it's worth it to get your mitts on some of Perth's best ramen. The traditional ramen is perfect, but we're kind of obsessed with the prawn gyoza ramen.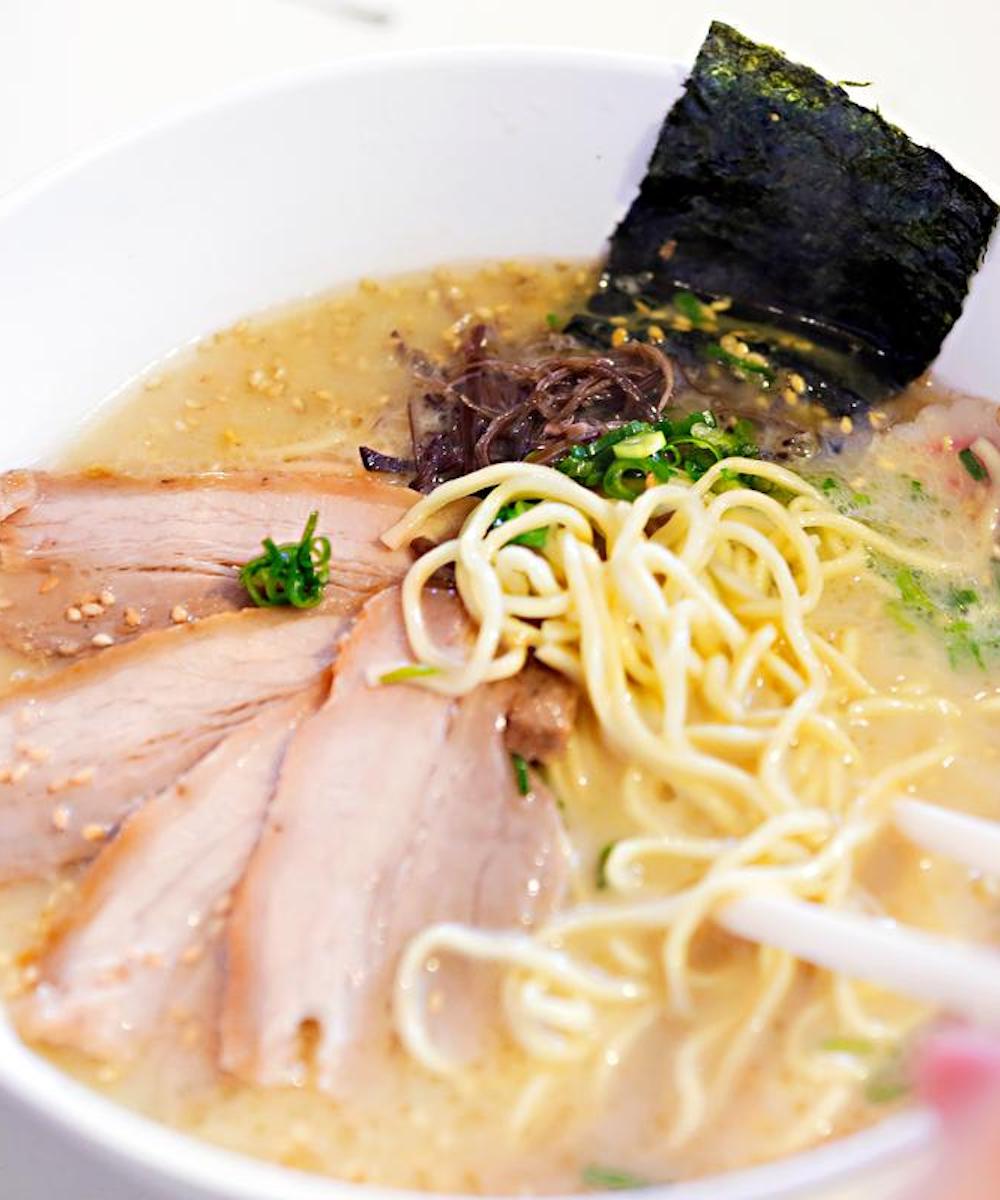 Lucky Chan's Laundry + Noodle Bar
Northbridge
Lucky Chan's do their own style of ramen so don't expect traditional when you come here. You can get nose to tail tonkatsu ramen with pork, miso buttered clam chowder ramen or a vego version with sweet and sour tofu. We dare you to go for the Godzilla bowl which is a double serving of any of the flavours. If you finish it, you'll get your pic on the Clothesline of Fame.
Fat Fish Ramen
City Beach
Fat Fish Ramen joined City Beach's buzzing foodie hot-spot, Empire Village, and they're serving bowls of brothy, noodle goodness to the masses—everything from pork, chicken and beef ramen as well as chicken katsu udon and salmon teriyaki soba. Don't miss the tasty Japanese desserts, including our fave mochi balls (ice cream wrapped in a glutinous rice cake) and the so-hot-right-now fish-shaped ice cream creation, taiyaki.
Hikaru Ramen
Perth
Hikaru Ramen has so many variations of ramen that you could go every single day and never get sick of the stuff. Take your pick from four different broths and then decide if you want pork, chicken, beef or even prawn. These guys also do dry ramen if you're not into soup and they'll even deliver.
Ramen Ichiraku
Perth
Pronounced I-chi-ra-ku and loosely translating to 'ramen is the best pleasure', we think these guys are right on the money. From their Sapporo home-made miso ramen and the red dragon 12-hour pork broth ramen with pulled pork, to their signature dish hakata tonkotsu ramen with a whole host of top-secret ingredients—you won't find anything like it elsewhere. These guys also do vegan ramen and a have a special vegan night every Wednesday.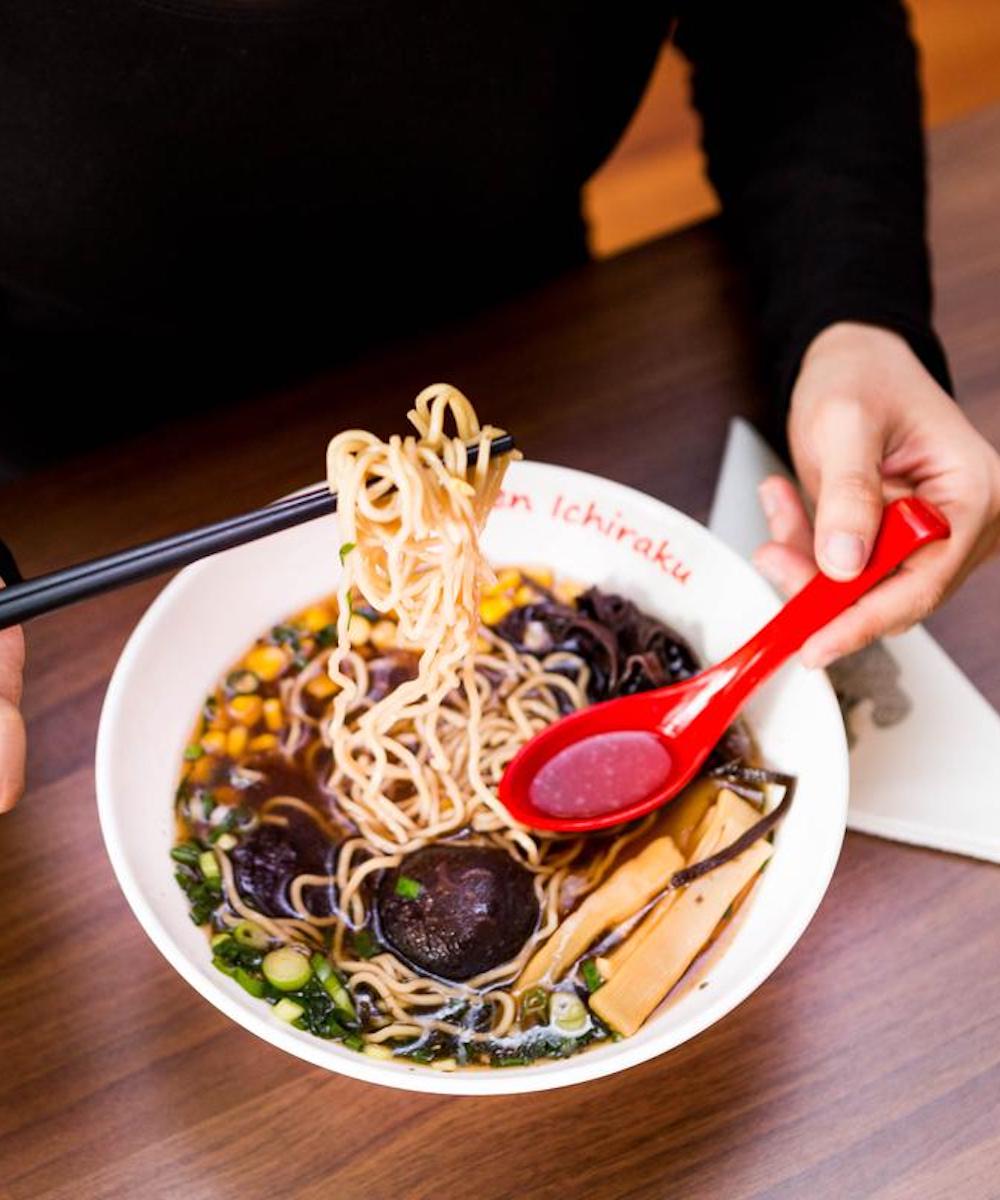 Ramen Samurai
East Victoria Park
Ramen Samurai in East Victoria Park is dishing up some seriously good ramen. The noodles are made fresh and they are good with a capital G. The spicy miso ramen is our pick, served with chashu, egg, corn, menma (you know, those things that look like bamboo shoots), black fungus, seaweed and leek. If that doesn't float your boat, try the black garlic ramen—you won't be disappointed.
Hakata Gensuke
East Victoria Park
In case you weren't aware, Hakata in Japan is the home of tonkotsu ramen, so it's not surprising that Hakata Gensuke is dishing out just that. Made with their own secret recipe, all we can tell you is that there's uber flavoursome pork broth, pork chashu and thin noodles involved. Download their app and order away.
IPPUDO
Perth
IPPUDO started up in Japan back in 1985 and the team here sure knows a thing or two about good ramen. There are three styles of ramen to choose from, but we think the traditional recipe is the way to go (especially given you can add extras). If you're up for something different, there are two spicier and richer options with additions like garlic oil or spicy minced pork miso.
Buen 151
ST JAMES
Buen 151 do one kind of ramen and they do it well. Great broth, tender pork, plenty of noodles and a soft boiled egg. This is definitely worth a stop in for those of you hunting for ramen south of the river.
Want more soupy goodness? Here's where to find Perth's best laksa.
Image credit: Elle Borgward