The Vietnamese have nailed it with many things in the culinary world—banh mi, Vietnamese iced coffee, rice paper rolls—but the one dish we can't get enough of come winter is, of course, pho.
There are many different types of pho (pronounced fuh) but the most common you'll see around Perth will feature a simple beef bone broth, flat rice noodles and thinly sliced raw beef finished off with add-ons like bean sprouts, fresh herbs, sliced chilli, lemon, hoisin and Sriracha which you can chuck in to find your sweet spot of salty, spicy, sweet and sour. If you're not feeling the beef though, you can always go for variations like pho ga (chicken) or bun bo hue (pork base).
It's no easy feat narrowing down Perth's top ten phos, so we passed the mic to you to see where to find some of the best pho in Perth. Here's what you had to say.
Tra Vinh
Highgate
Tra Vinh is all about the beef pho, but they keep it different with seven different options. There's everything from combination beef to beef ball pho. By far, one of your most recommended joints in all of Perth.
Pho Phong
Girrawheen
Pho Phong has gained quite the cult following over the years—it even earned a spot in WA Good Food Guide's top 100 last year—so best believe the pho here is the real deal. A little birdy tells us the owner sources the highest quality beef and this is what makes all the difference, but you'll just have to put that theory to the test yourself.
Bunn Mee
Leederville
Brought to us by Masterchef alumni Jenny Lam (and her entire family), the banh mi might be the star attraction at Bunn Mee, but their pho is killer too. Why not get both?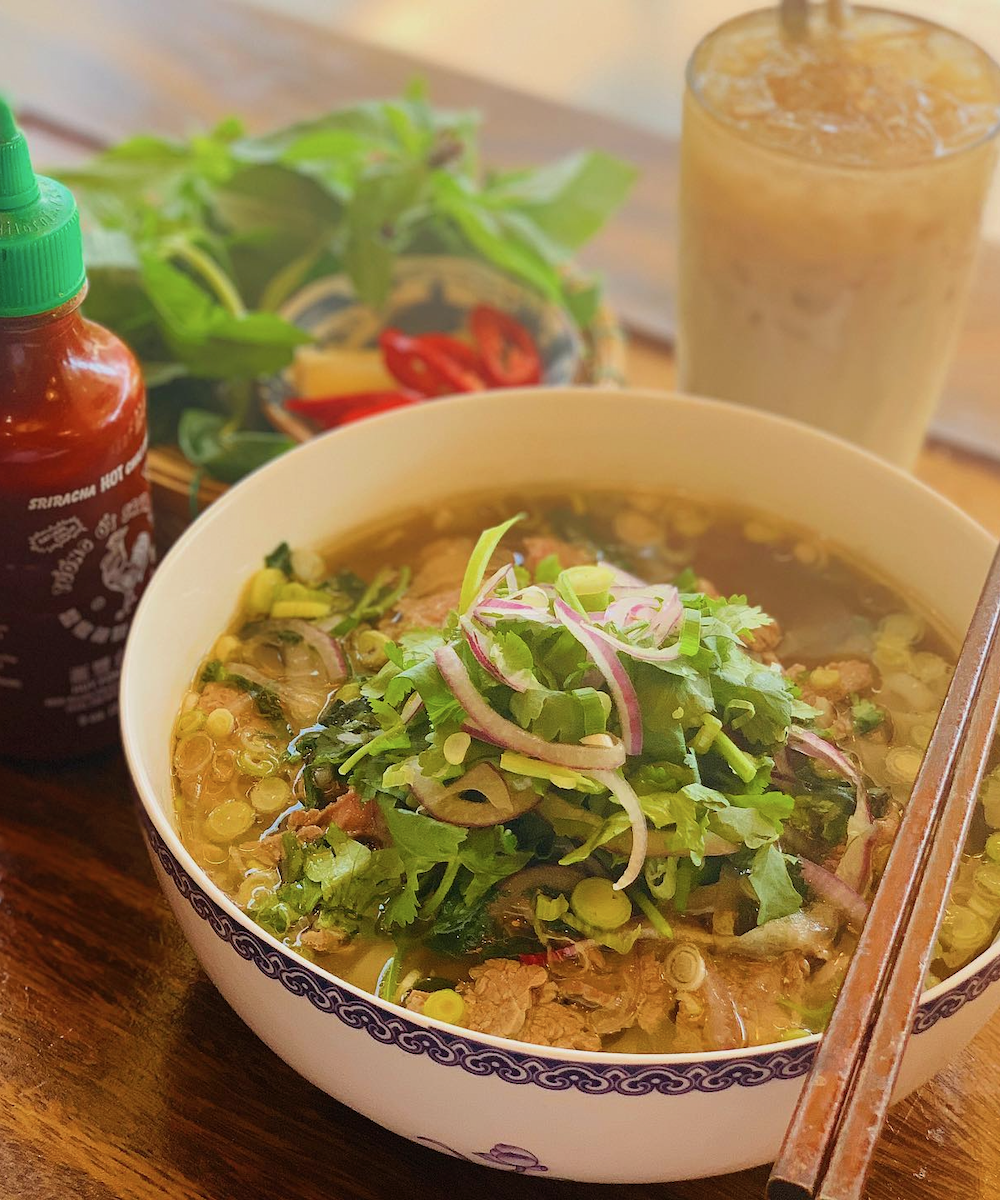 Trang's Vietnamese Cafe & Noodle House
Girrawheen
For generous portions, friendly service and most importantly, amazing pho, mosey on over to Trang's Vietnamese Cafe & Noodle House. Girrawheen is an absolute haven for authentic Vietnamese eats, so no surprise to see this joint continues to top your list.
Viet Hoa
Northbridge
This family-run Vietnamese restaurant in Northbridge has been serving up traditional dishes for 30 years. The fact it's packed almost every night of the week should give you enough confidence to visit, but really it's all about that broth.
Thanh Dat
Northbridge
Urban List legend @brinamarce_ tells us "the beef short rib and bone marrow pho is to die for" at Thanh Dat in Northbridge, but plenty of you are big fans of the wide range of phos on the menu. So I guess we'll just have to try them all.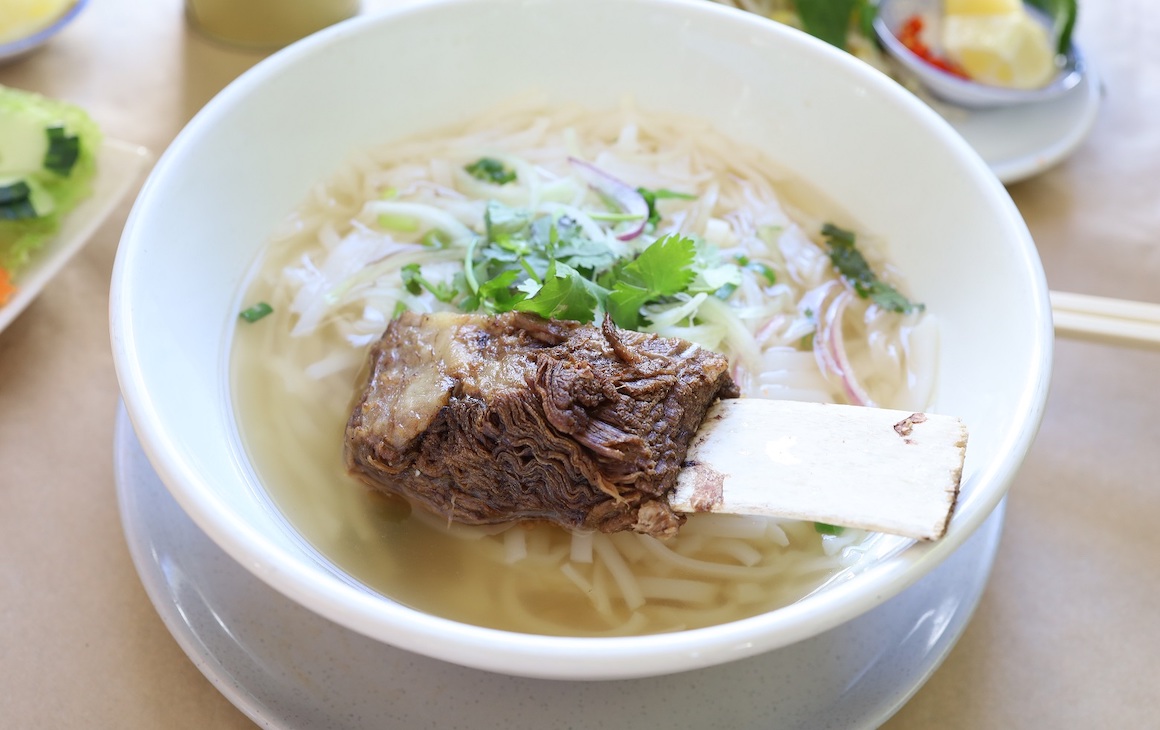 Pho 447 Asian Kitchen
Floreat
The team who ran Dao Vien Vietnamese in Northbridge for over 23 years decided it was time for a change and relocated to Floreat, changing their name to Pho 447 Asian Kitchen. The space is tiny, but the pho is as good as ever. No wonder you claim this is "hands down" the best pho in Perth.
U&I Cafe
Northbridge
Ever had that late night pho craving? Well U&I Cafe has got your back. It's open 24 hours (or "twenty-pho hours" as they say) so you can get your pho fix whenever your heart (or stomach) desires.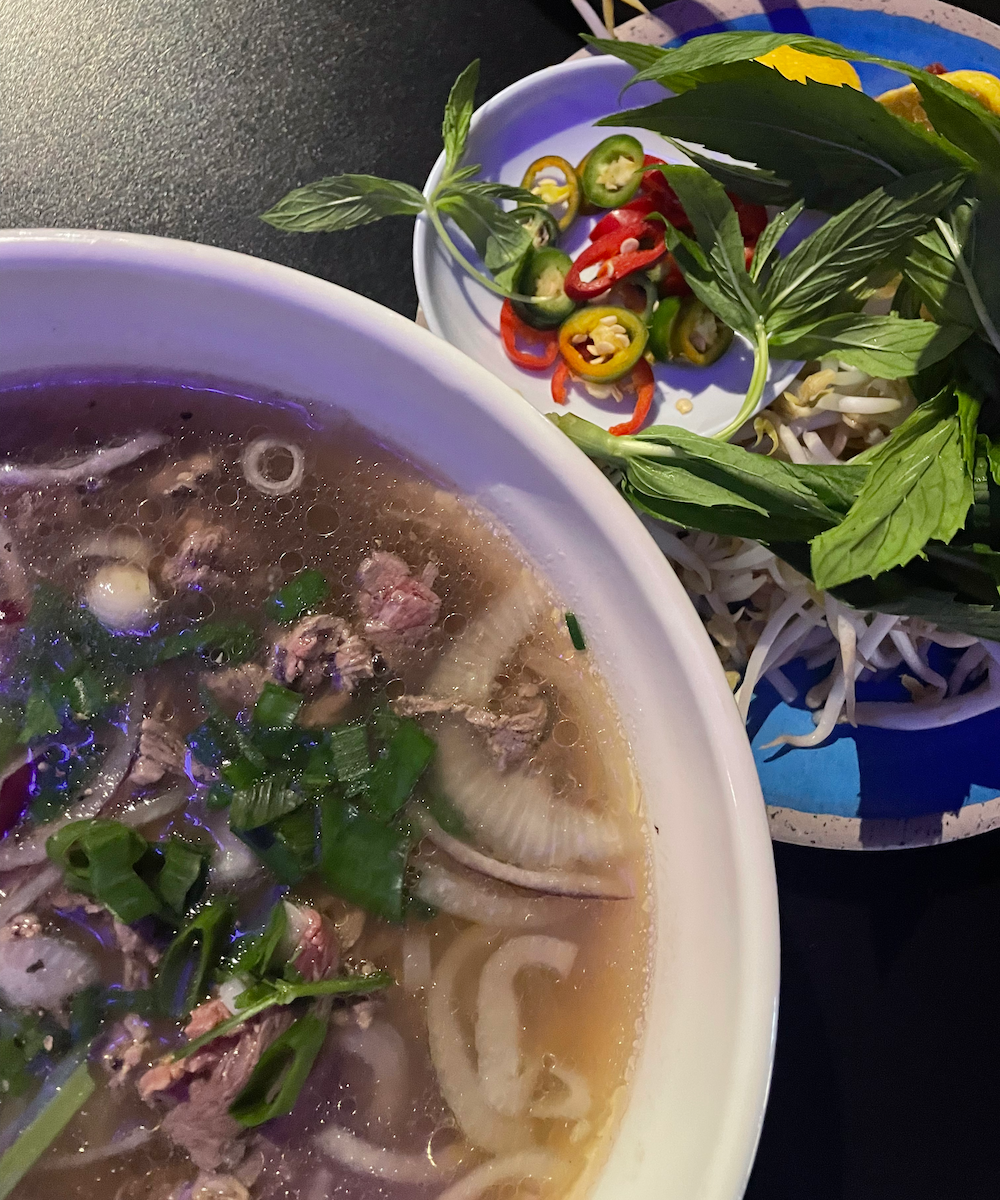 Chopsticks
Northbridge
Chopsticks got a good hammering in your recommendations. Big serves, a bright and inviting space and authentic bowls of slurpable goodness—yeah okay, we can see why.
Sup So Good
Northbridge
It's all about the hot stone phos at Sup So Good—a unique DIY option that gives you all the ingredients to cook up your own bowl of pho just the way you like it.
Special Mentions
Not enough? We reckon these other gems are worth a look in too.
Want more broth-y, noodle-y goodness? Here's where to find Perth's best ramen.
Image credit: Elle Borgward, Bunn Mee, Tranh Dat, Claire Logan