We hate to pick favourites, but the soft pillowy goodness of a perfectly steamed bao bun, stuffed with crispy, crunchy fillings like fried chicken or soft shell crab alongside fresh salad sure does make for one incredible bite. Perfect for lunch, dinner or just as a one-handed snack with an ice cold beer, we'll happily go to town on them any day of the week.
Narrowing down the best bao in town is no easy task, so we asked for all your juiciest bao recommendations. Boy, did you deliver.
Take a bao, Perth—here are 10 of Perth's best bao spots, as voted by you.
Pantry 92
Fremantle
Located within the Sunshine Harvester Works in Fremantle, Pantry 92 came in as the most recommended spot for a damn good bao in Perth. Not too much of a surprise considering Brendan Pang's Aunt Cathy is behind it. Head in from 5pm Thursday to Sunday to sample the most delicious bao buns, banh mi, curries and more, all with a Mauritian influence.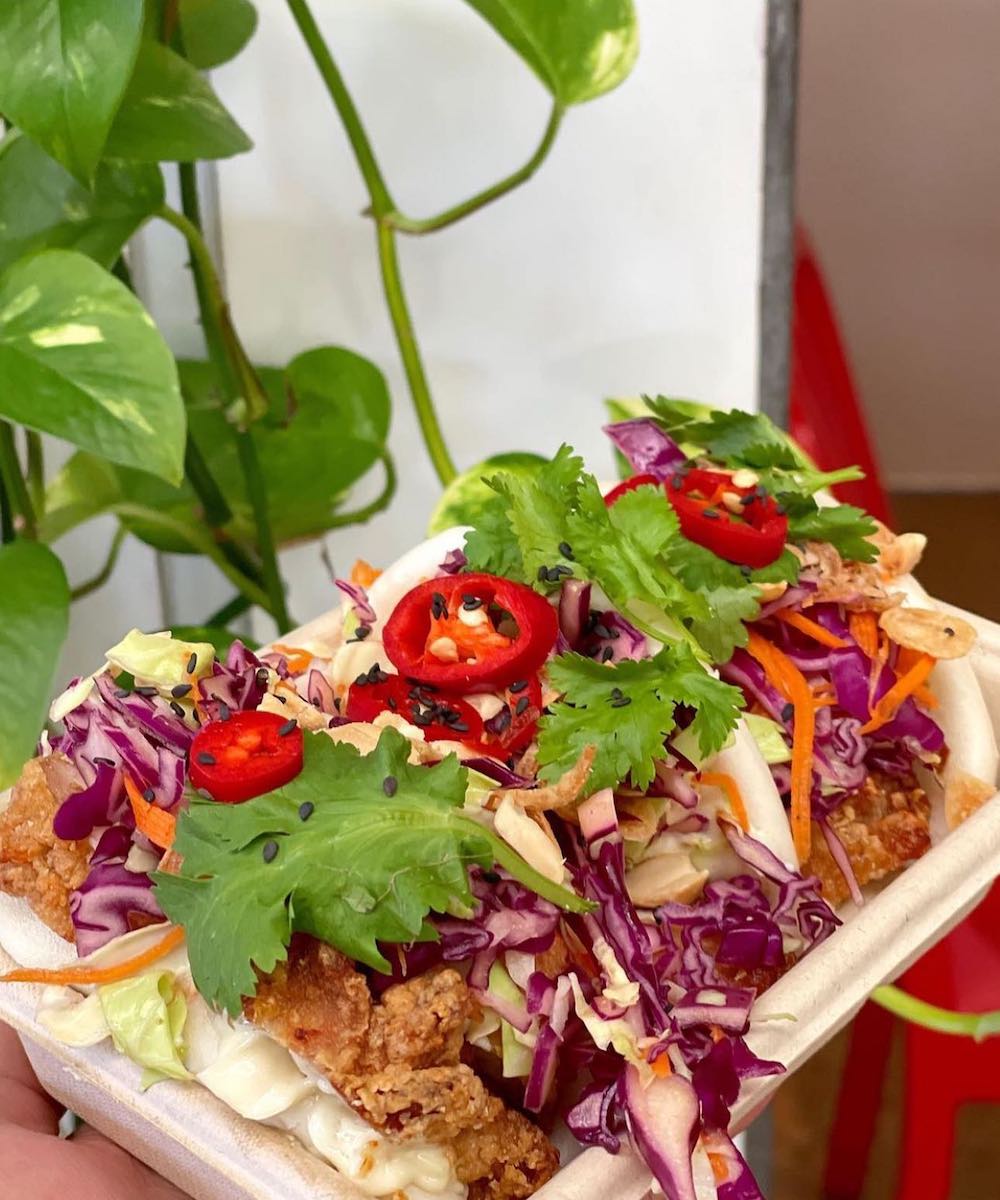 What The Bao
Fremantle & Perth CBD
Unsurprisingly (their name says it all), What The Bao is notorious for serving up some of the most tantalising bao that Perth has to offer. From Japanese panko chicken to soft shell crab and roasted duck dressed with hoisin, these guys are easily one of our top picks when navigating the eateries of the Freo markets.
Old Lane Street Eats
Northbridge
If you haven't been to Old Lane Street Eats yet, then stop what you're doing, grab your wallet and take the quickest mode of transport there right now. Upon arrival (after studying the menu on your way, of course), head straight to the 'baos and buns' section and order the marmite chicken bao and the roti John. Your life will never be the same again.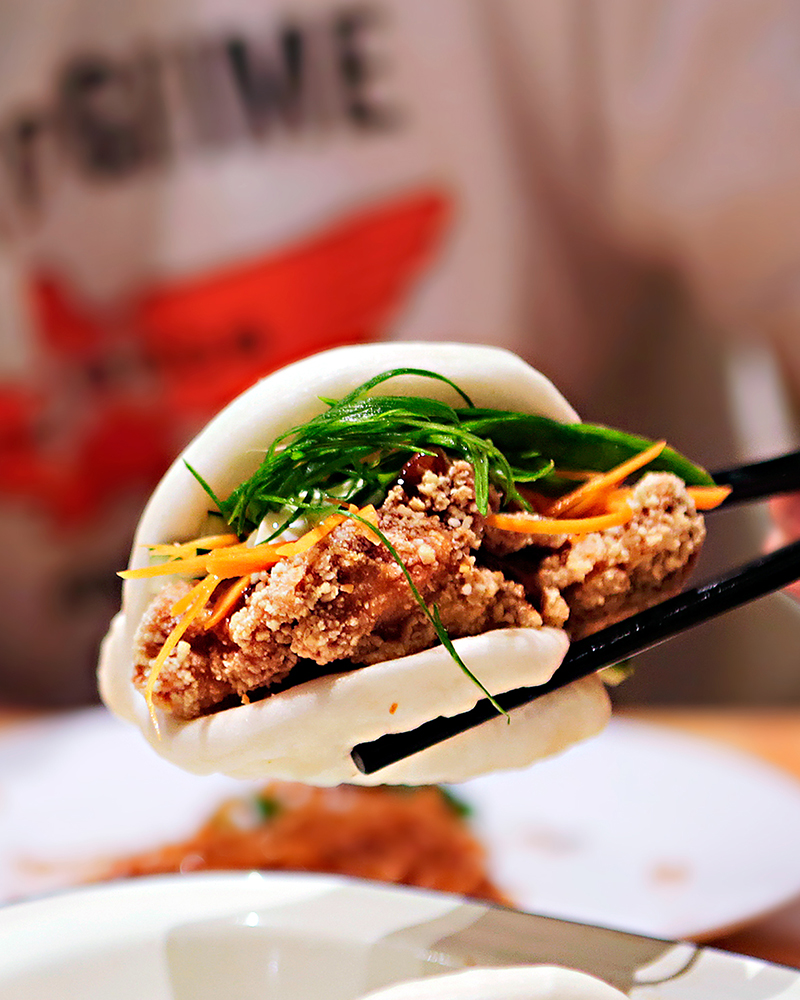 T Sisters Fresh Food
Food Truck
With three generations of family recipes to share, T Sisters Fresh Food dishes up authentic bao, dumplings, satay and all sorts of no-fuss delicious eats. They pop up all over the place so check out their Facebook page to find out where to get your fix.
BamBamBoo
Perth CBD
As efficient as the name suggests, at BamBamBoo you can utilise the speedy iPad service to instantly order your favourites, such as honey bbq chicken, soft shell crab or pork belly bao—that is, after you finally manage to drag yourself away from the wondrous open kitchen.
Panda & Co
Highgate
The Epic Brekky Bao from Panda & Co has cured me of my hangover more times than I'd like to admit. Filled with scrambled egg, bacon and hashbrown, and smothered in some kind of magical sauce, this life-changing morsel for sure deserves to be recognised amongst the best baos in town. You can also work through some of their other baos like soft shell crab, glazed tofu and Grandpa's 12hr pork belly.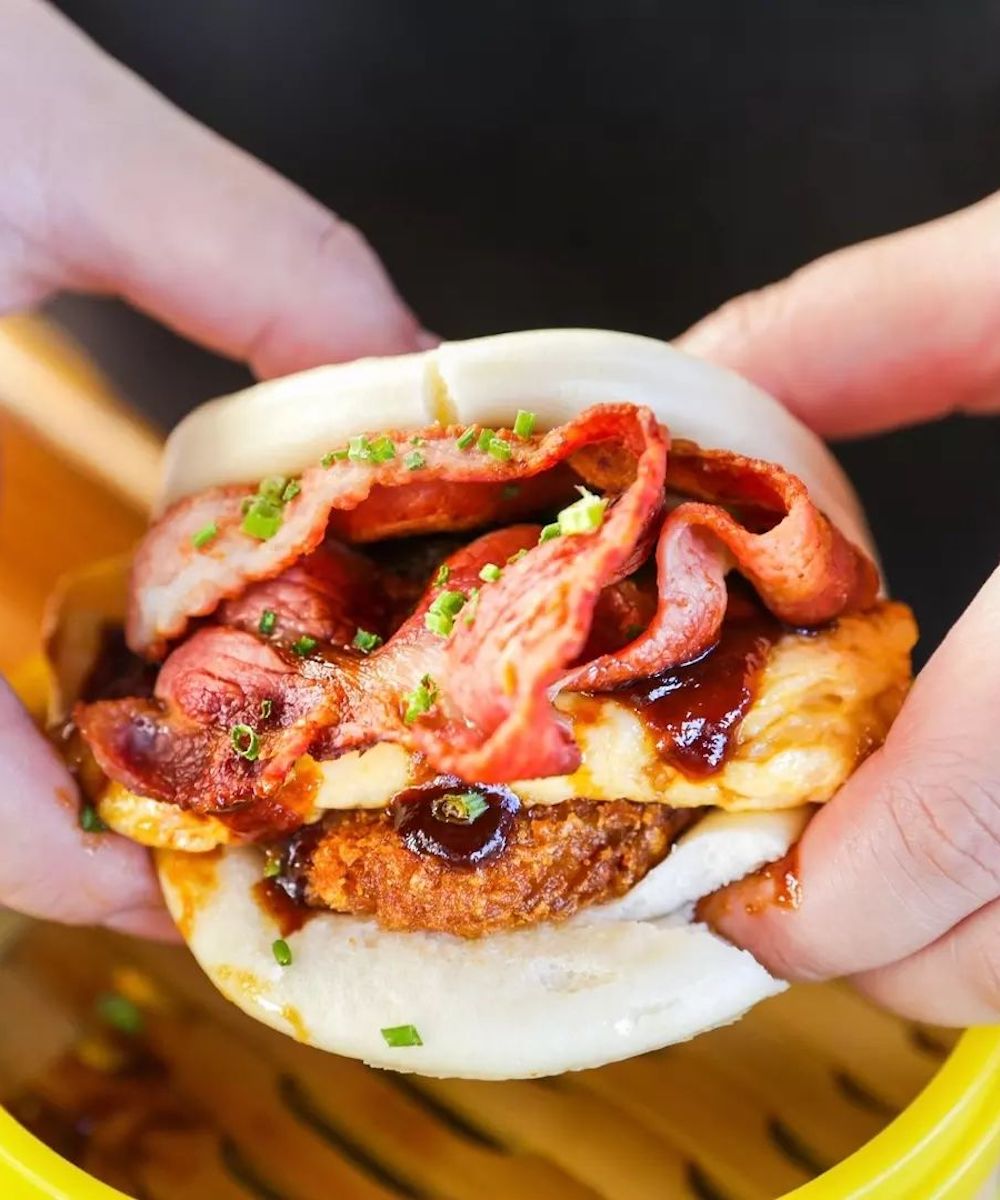 Miss Chow's
Claremont
Miss Chow's might call them 'snacks' on their menu but you know as well as we do that these pocket rockets make main meals quake in their boots (or bowls). Our pick is the pork bao, but the chicken, soft shell crab, and tofu versions are also delish. Why not fill yourself to the brim and order one of each?
The Guildford Hotel
Guildford
Whether you're after chicken katsu, smoked pork belly or a dukkah crumbed cauliflower option, The Guildford has you covered when you've got a hankering for a pocket of fluffy goodness. Their bao buns are loaded with Asian-inspired slaws and sauces, and the best part is that they're a certified 'one-handed' menu item—freeing up the other to hold the all-important beverage of choice.
Lucky Chan's Laundry + Noodle Bar
Northbridge
If there's one thing everyone in Perth can agree on, Lucky Chan's does a mighty fine bao. This tried and true eatery has perfected the balance of its soft and chewy bao bun, within which they load punchy flavour profiles such as southern fried chicken, Thai grilled pork and smoked shiitake.
Baguette Me Not
Karrinyup and Perth CBD
Baguette Me Not's banh mi, Asian-style tacos and bao buns are always a winner whenever the lunchtime tummy grumbles set in. Turns out we're not the only ones obsessed with their pork belly bao (shocker), but if you're ready to branch out, their veggie options—five-spiced tofu and mushrooms—are both amazing too.
Special Mentions
While these venues don't serve a huge selection, we have to give these exceptional baos a mention.
Ippudo's roast pork bao
Spice Market's soft shell crab bao
Good Company's fried chicken bao
Once you've worked your way through this list, we suggest checking out Perth's Best Dumplings.
Image credit: Panda & Co, Pantry 92, Elle Borgward