A stroll down Albany Highway in Victoria Park is like going into IKEA—dangerous but oh so good. Bursting with delish eats from all over the globe, it's no secret that this 'burb is an absolute foodie haven. Plus, with so many cheap and authentic joints you could honestly walk into almost any restaurant and leave very happy.
But we wanted to bring you the very best. Spots not just serving epic food but also delivering the kind of top quality vibes and experience that make your night out that little bit more memorable.
We ate our way through the bustling Albany Highway strip to bring you our top picks. And yes, we've included some joints technically in East Victoria Park too— deal with it.
Here are the best restaurants in Victoria Park.
Neho Asian Tapas
Arriving at Neho Asian Tapas is as delightful as the neon lights and hilarious signs that do-but-don't make sense. Boasting a pretty impressive Asian fusion menu, it's hard to go here without wanting to order everything. The tea smoked duck, rendang short ribs and Hatyai fried chicken is a winning combo if you really need to narrow things down—you can thank us later.
Lola's Filipino Diner
From the guys behind RoyAl's Chicken & Burgers, Drasko's Hot Chicken, Al Pastors and Baby Roys, comes the latest soul food addition to get you drooling—Lola's Filipino Diner. The menu has all your bases covered, from traditional dishes like inasal chicken (Filipino BBQ chicken) or a boodle fight (a selection of carefully curated dishes served on a banana leaf and traditionally eaten with your hands) through to crowd favourites like their tantalising fried chicken and gravy.
Kanpai Yakiniku
For your fix of everything chargrilled, stroll straight into the new Kanpai Yakiniku. It works kinda like Korean BBQ, so come prepared to chargrill all kinds of high quality meats at your table (no pressure). Even better, Kanpai Yakiniku's smokeless chargrill systems use advanced smoke ventilation technology to make sure that delicious BBQ smell won't attach itself to your clothes—all the more reason to check out this tasty new Japanese joint.
Dragon Hot Pot
Get set to slurp your way through thick fragrant soups and juicy noodles at Dragon Hot Pot. We love that you get to fill your own pot from a supermarket style wall overflowing with meat, veg, noodles, tofu and everything in between. Once you've filled your pot with everything your heart (or should we say stomach) desires, take it up to the counter to choose your soup broth and heat level, then they'll cook it and bring it out for you to enjoy.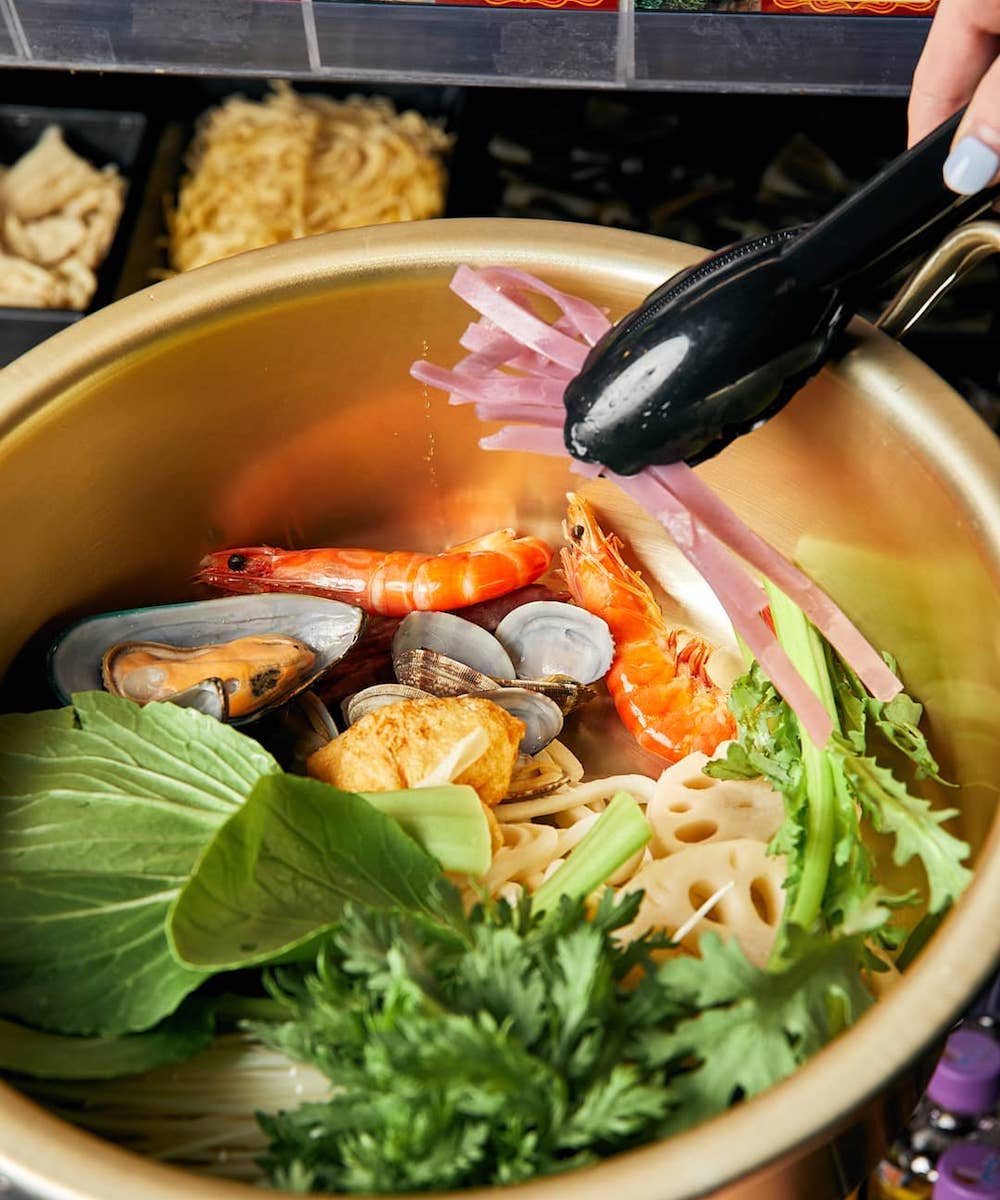 RoyAl's
Feeling like a fat feast? RoyAl's Chicken & Burgers is dishing up some dang fine American-style eats. This hot spot in Victoria Park is dishing out the best burgers and wings for miles, not to mention some epic desserts! More on those wings—on Wednesdays, you can feast on unlimited buffalo wings and iced tea for just $20 per person.
Palace Arcade
For a juicy slice of New York-style pizza with a side of retro arcade games, Palace Arcade is the place to be. Pick from mouth-watering classics like the margherita, pepperoni, or Hawaiian—all available in slices bigger than your head or whopping 16 and 22-inch whole pizzas—and just try not to get your greasy hands all over the games. Level up your experience with a few boss-worthy drinks from the bar and you're onto a real winner.
The Prophet
With good service, good atmosphere and great food, East Vic Park restaurant The Prophet might just become your new fave eatery. Its Lebanese menu has plenty of tempting options for vegetarians and meat eaters alike, and you should probably trust the staff when they very politely mention you might have ordered too much. If you really want to try those extra things on the menu you might just have to go back, or get ready to unbutton your pants.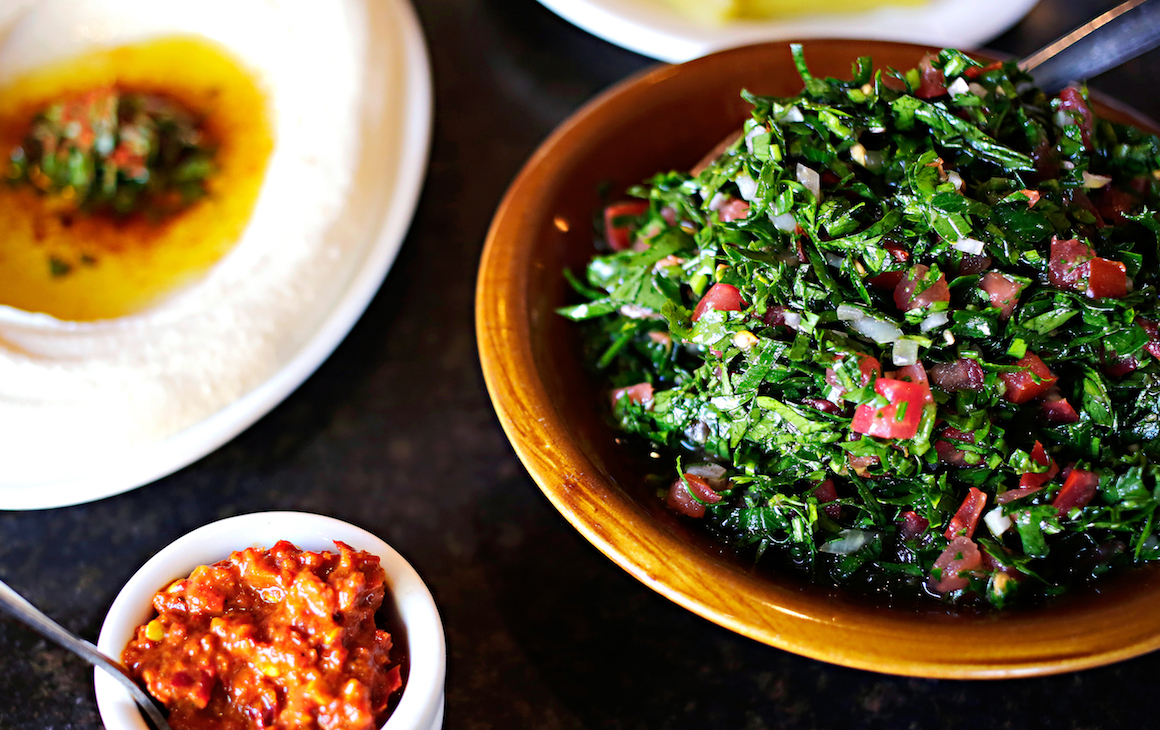 Boston Brewing Co
You can trust the team at Boston Brewing Co to keep you well hydrated and very well fed. With hearty pub grub feeds like pork schnitzel, the Boston chicken burger and slow-cooked lamb shawarma dominating the food menu, you'll be absolutely spoilt for choice. Stop salivating and treat yourself to one of their tasty tap beers and we promise you'll be in for a good night.
Frank's Texas Smokehouse
Set in an old car yard along Albany Highway, Frank's delivers some serious Americana vibes. Their huge outdoor space—complete with long picnic style tables and festoon lighting—is perfect for a big feed with friends on a hot summer evening, especially considering the drinks are so cheap. Whatever you do, though, just make sure you get a serve of the moist brisket. It's not going to win you any health points, but damn, it's one of the juiciest slabs of meat you'll find around Perth.
Yuuma
Another tasty spot located along the bustling Albany Highway strip, Yuuma is one of our go-tos for next-level contemporary Japanese dining in Victoria Park. Not only is every dish thoughtfully created using premium produce—think Harvey Beef scotch fillet, grilled Futari wagyu steak, and miso glazed Alaskan black cod fillet—but they also make sure every plate that leaves the kitchen is picture perfect. In case you missed it, they also create these stunning sushi cakes and we're obsessed.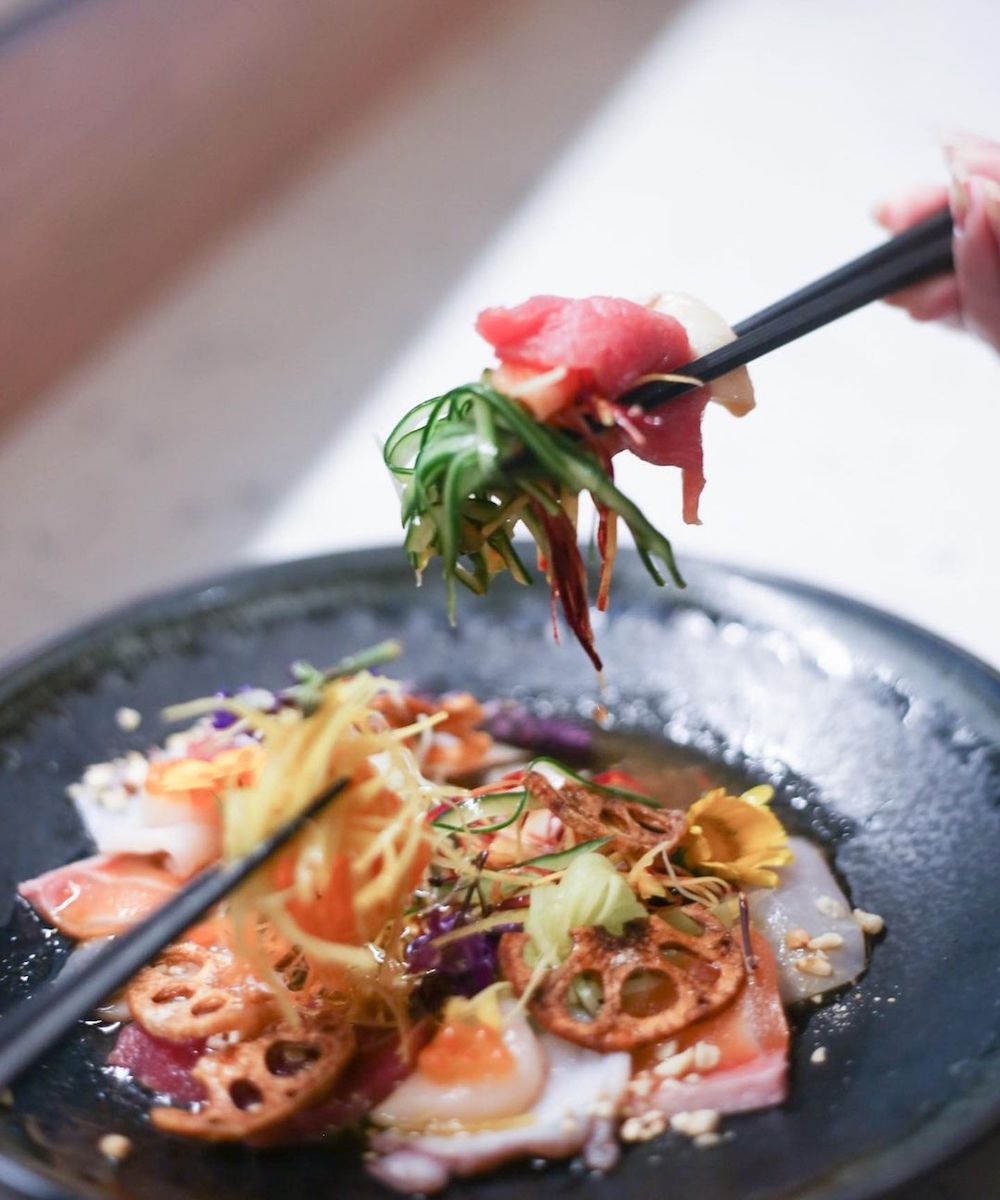 Kuza
Kuza has nailed the twists and turns of Japanese fusion with their mouth watering eats. The wonderful staff will walk you through the menu if you're not really sure what's going on, but the dishes you just have to try are the karaage chicken, assorted sashimi and eggplant misoyaki. You're welcome.
Funky Momo
If you love dumplings, you need to get around Funky Momo. They're serving up the plump and delicious Nepalese kind known as momos and boy are we thankful they brought these little parcels of joy into our lives. Available steamed, pan fried or deep fried in a huge range of fillings, it's a real struggle not to go overboard on the ordering, especially when their non-dumpling eats are equally delicious too.
Good Fortune Roast Duck House
The menu here is extensive, so allow us to help: just get the roast duck (with rice, obviously). It's the best roast duck in Perth, hands down. Crispy skinned and succulent, it comes with a choice of two sauces, both of which you'll be asking for more of. Add to that the roast pork, the salt and pepper squid and a plate heaped with greens and oyster sauce, and you're set.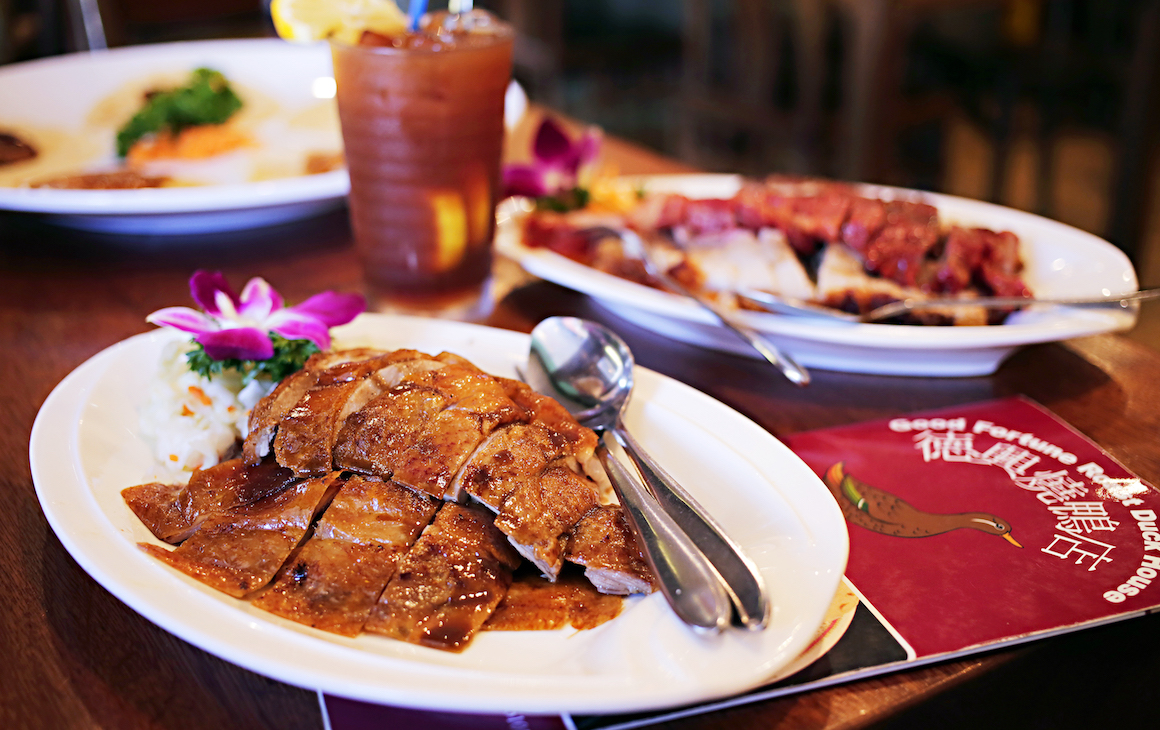 Loving Hut
Vegans and plant-based foodies on the hunt for a good feed should head to Loving Hut in Victoria Park. A vegan cafe and mini mart, Loving Hut offers plenty of delicious eats like handmade pies, quiches, burgers and lasagne, not to mention the doughnuts, scrolls, cheesecakes, caramel slices and raw desserts—yum! But we haven't even told you the best part yet. These guys are the first ever shop in Perth to make and sell vegan soft serve ice cream! It's coconut based (read: delicious) and they use it to make sundaes and frappes too.
Hakata Gensuke
After killing it over east, Hakata Gensuke has landed in East Victoria Park with their mouth-watering ramen. In case you weren't aware, Hakata in Japan is the home of tonkotsu ramen, so it's not surprising that Hakata Gensuke is dishing out just that. Made with their own secret recipe, all we can tell you is that there's uber flavoursome pork broth, pork chashu and thin noodles involved. Apart from the signature ramen, the menu also features their Black Tonkotsu (with black sesame paste, yum!), the God Fire which is nice and spicy and the Shio Tonkotsu—a lighter version of the signature dish.
Still hungry? Work your way through the top restaurants on Beaufort Street.
Image credit: Elle Borgward, Dragon Hot Pot, Yuuma