As an Urban List editor, I eat out a lot. Ask anyone who knows me, though, and they'll tell you my all-time favourite restaurant in Perth is No Mafia. I've introduced their life changing duck pappardelle and unbeatable balcony vibes to more friends, colleagues and failed dates than I can remember. So I was understandably very excited to hear the same crew had just opened up a cruisy new Italian enoteca down in the heritage west end of Fremantle.
Let me introduce you to Vin Populi (Italian for 'wine for the people')—a light, breezy and sophisticated wine bar slash restaurant serving up antipasti, fresh made pasta and beautiful local meats alongside a cracking 160-bottle Italian-Australian wine list and sexy Italian cocktails.
With a seasonal menu that changes often, they've done away with printed menus and instead opted for the classic chalkboard. Hop up to discover wines by the glass, a long list of antipasti and their other dishes of the day. Just think: La Delizia burrata, fresh sliced salumi, Sardinian gnocchetti, spaghetti polpette (meatballs) and porchetta. And for dessert, Italian doughnuts and housemade gelato.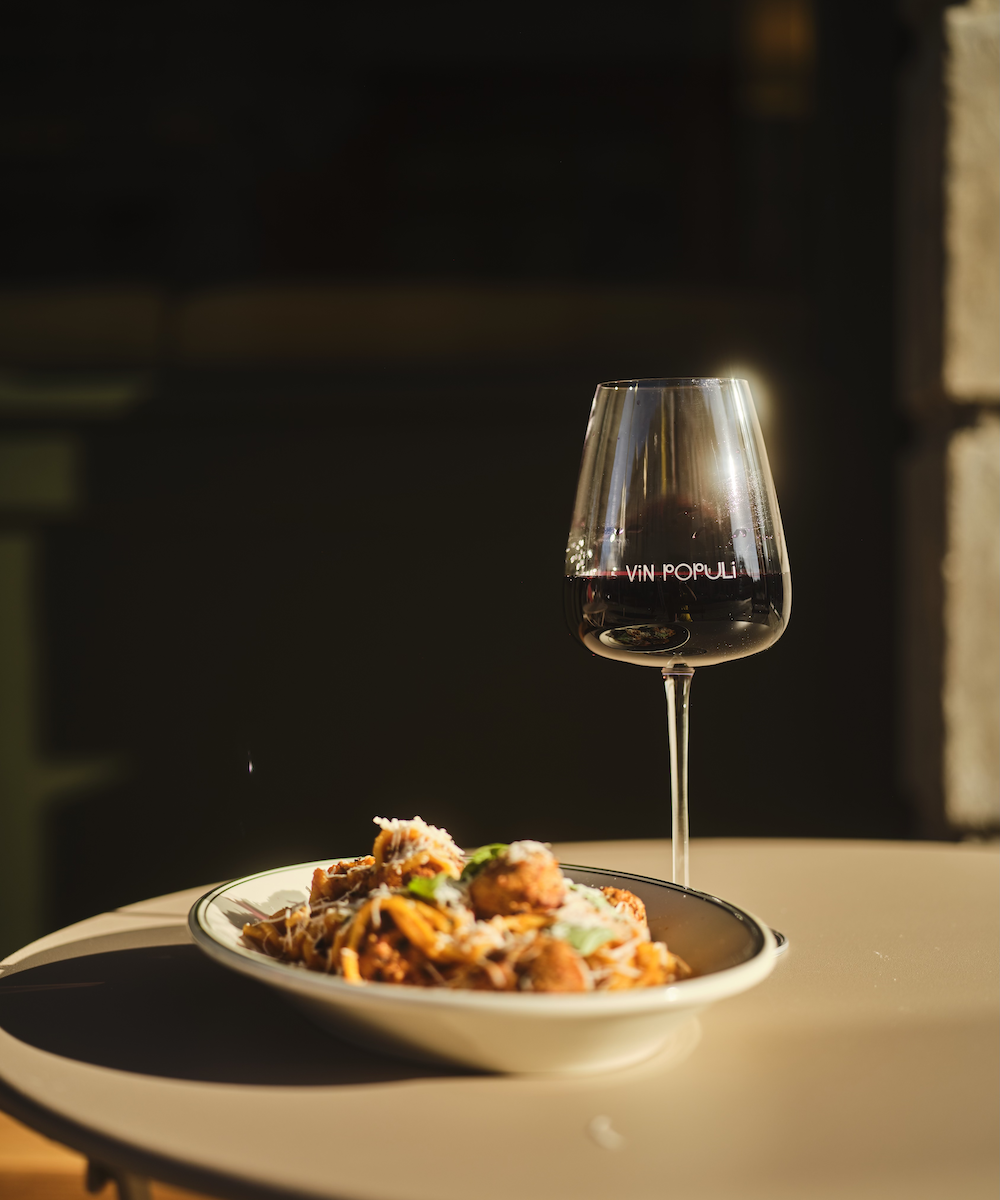 Co-owner Emma Ferguson (No Mafia and Balthazar) tells us the chalkboard decision was all part of their plan to create a bustling and beating atmosphere reminiscent of wine bars in Italy—where you have to get up and rub shoulders with others as you scope out what deliciousness you're going to order. Plus, it's also way more sustainable and gives them the freedom to cross out things as they sell out and throw up replacement dishes on the fly.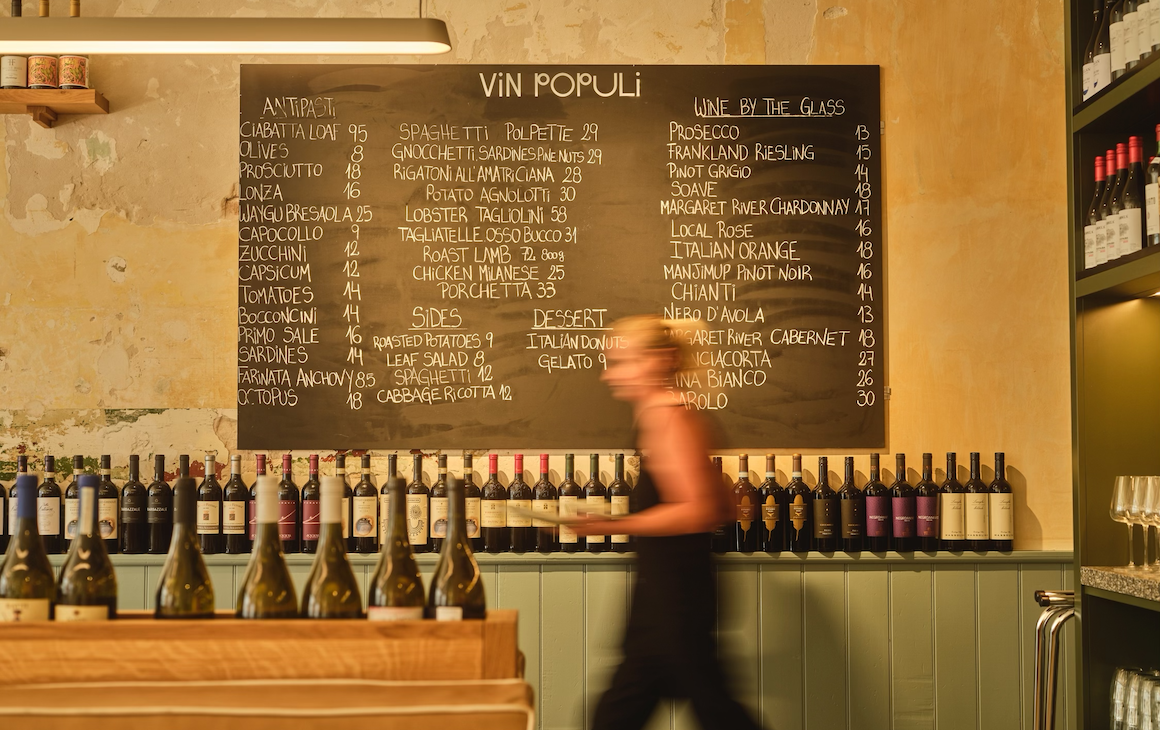 Once home to the iconic Roma Cucina restaurant, the beautifully renovated 150-person space is looking absolutely gorgeous. It's got a bit of old-school charm about it, with its rustic partly exposed brick walls and lofty high ceilings, but the modern furnishings and funky styling keep it feeling fresh. Take a seat inside and marvel at the endless rows of wine that line the walls or soak up the balmy evening air outside. If you have trouble snagging an alfresco seat first time, you'll just have to come back—they're planning to activate more of the street front as they settle in.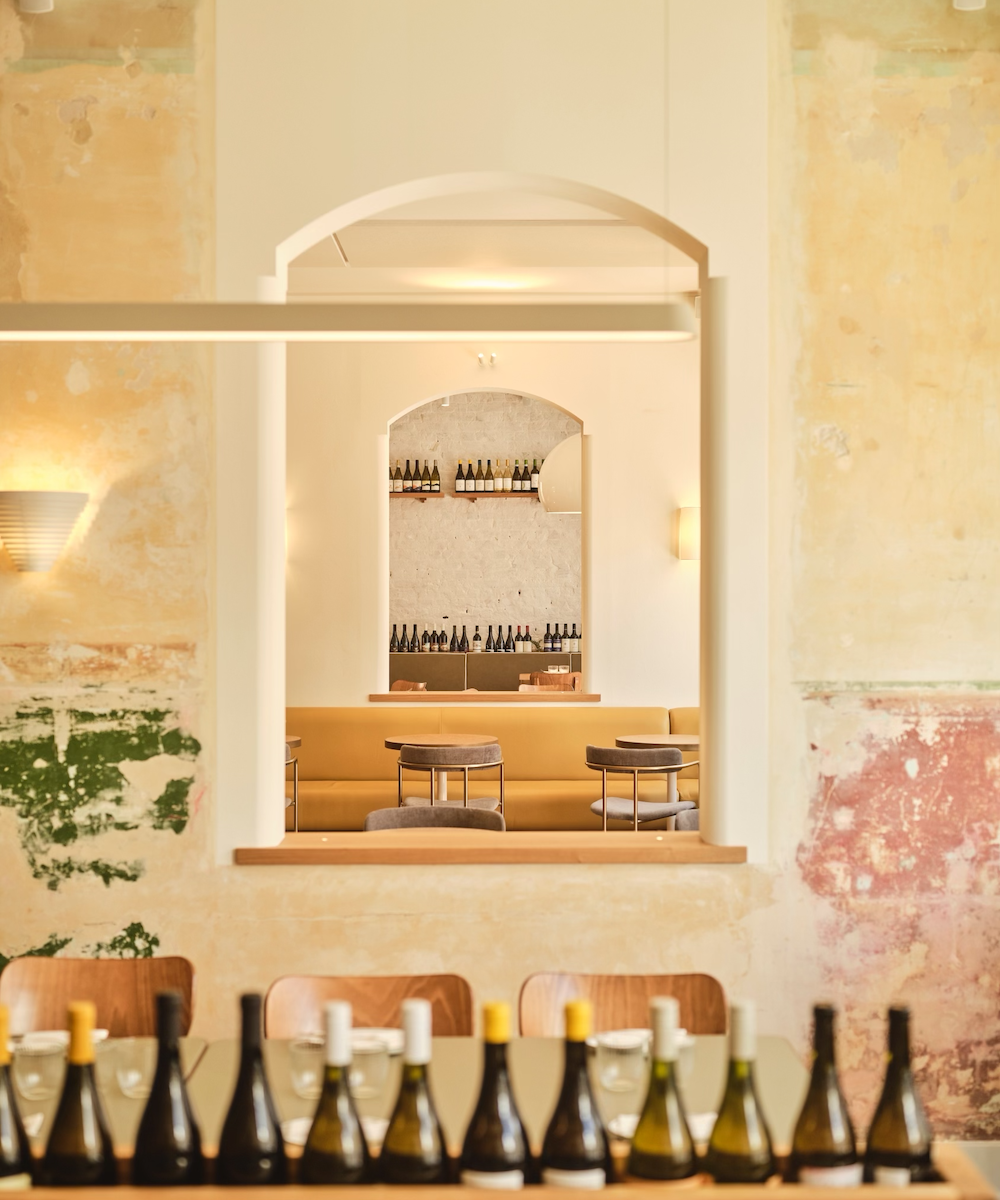 Vin Populi is now open at 11 High Street in Fremantle from 4pm-10pm every day, with lunch available from 12pm on Saturday and Sunday.
Find more of Perth's best new restaurants or check out these cracking Perth Italian restaurants.
Image credit: Duncan Wright