It's hard not to get carried away when talking about how much we love South Fremantle, but we'll do our best. This easygoing seaside suburb is home to so many incredible bars and eateries that collectively serve up pretty much every cuisine and cocktail imaginable, making it the perfect destination for a day or night of restaurant and bar hopping.
Here's a list of all the best places to eat and drink in South Freo so that you can start planning your next epic foodie adventure.
Wild In The Street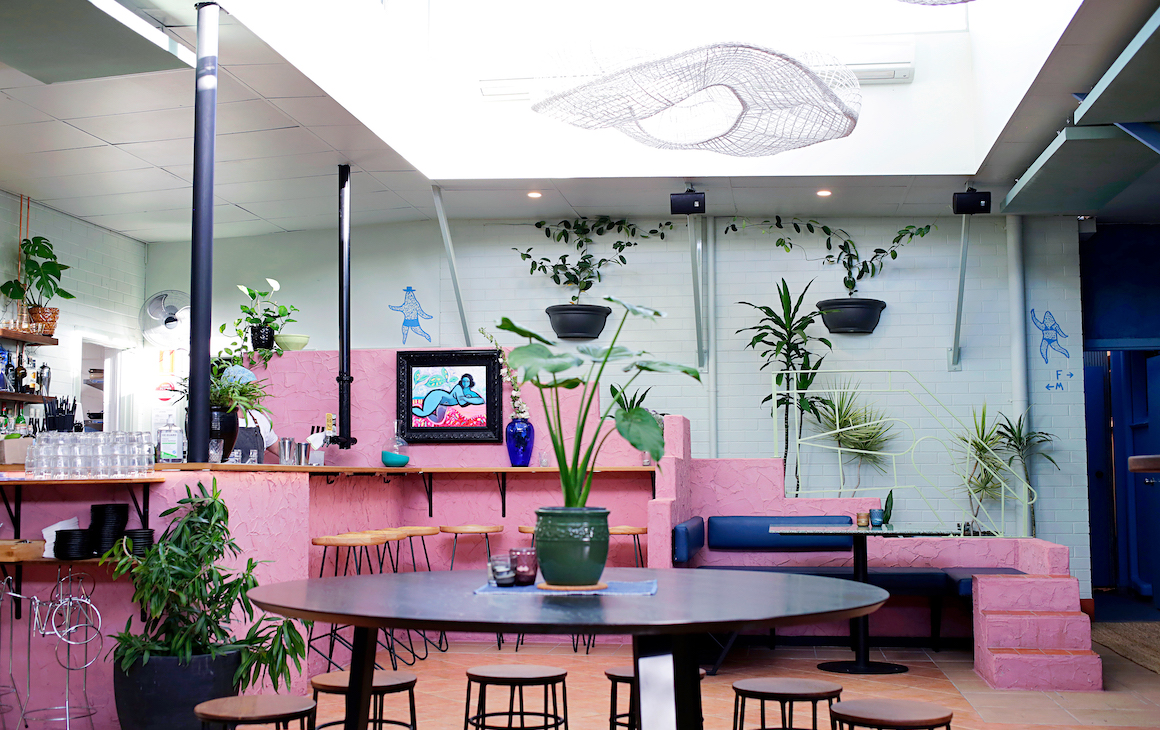 The newest opening to hit the strip, Wild In The Street has a very cool eclectic beach club vibe that makes it near impossible to say no to one more round—no surprise considering one of the guys from La Cabana is also behind this new coastal tapas and cocktail house. The long hallway gives way to a bright sun-lit space with terracotta-hued tiles, vibrant pink and blue rendered walls, plenty of plants and large sculptural art that hangs from the ceiling. Once you've taken a seat and snapped a pic of the killer interiors, go right ahead and order a round of cocktails to the table—the Apple Up is a definite crowd pleaser—and a few heapings of focaccia with romesco while you decide what else is needed…hint: Mamasita's slow cooked chicken empanadas are always needed.
La Cabana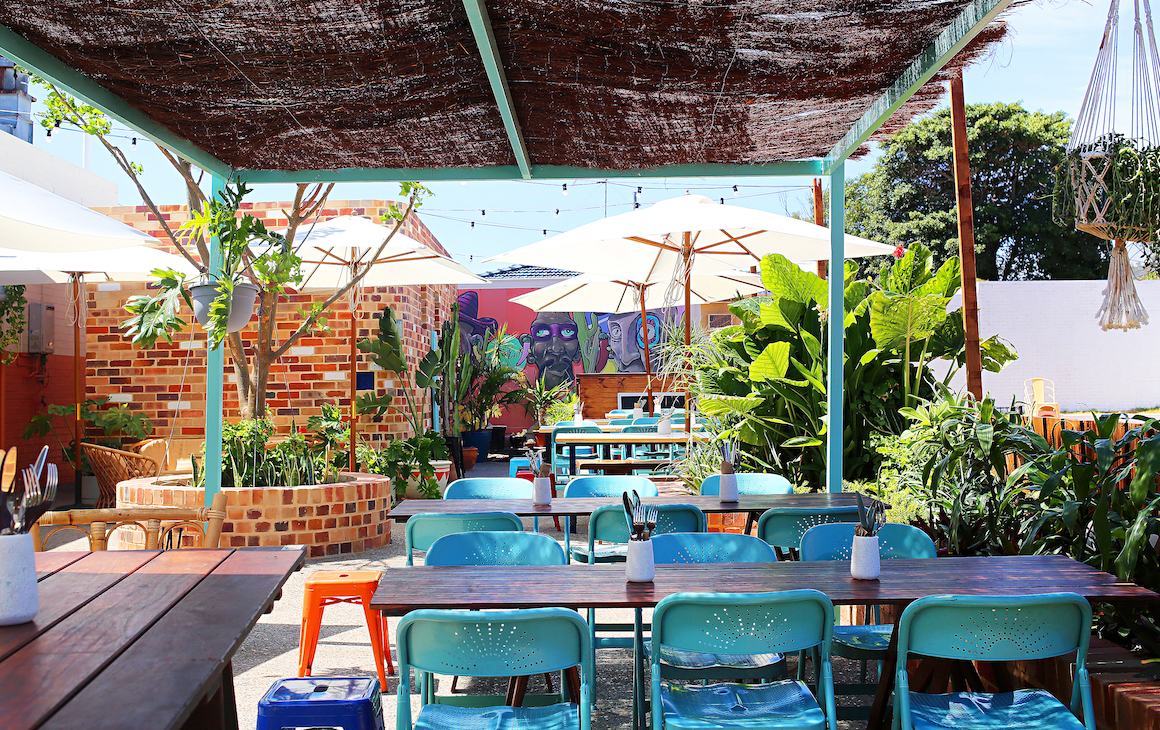 Ask anyone that's been to La Cabana and they'll agree that it's the closest thing to heaven on Earth—whether that's because of the explosions of authentic Mexican flavours in every taco, the finger-licking-good corn tentacles, the next-level margaritas or just the lush courtyard vibes, we'll leave that up to you to decide. For a guaranteed good time, we reckon this is where you should start your next night out—and if you're heading here on a weekend, you should probably start early because this place fills up fast!
Madalena's Bar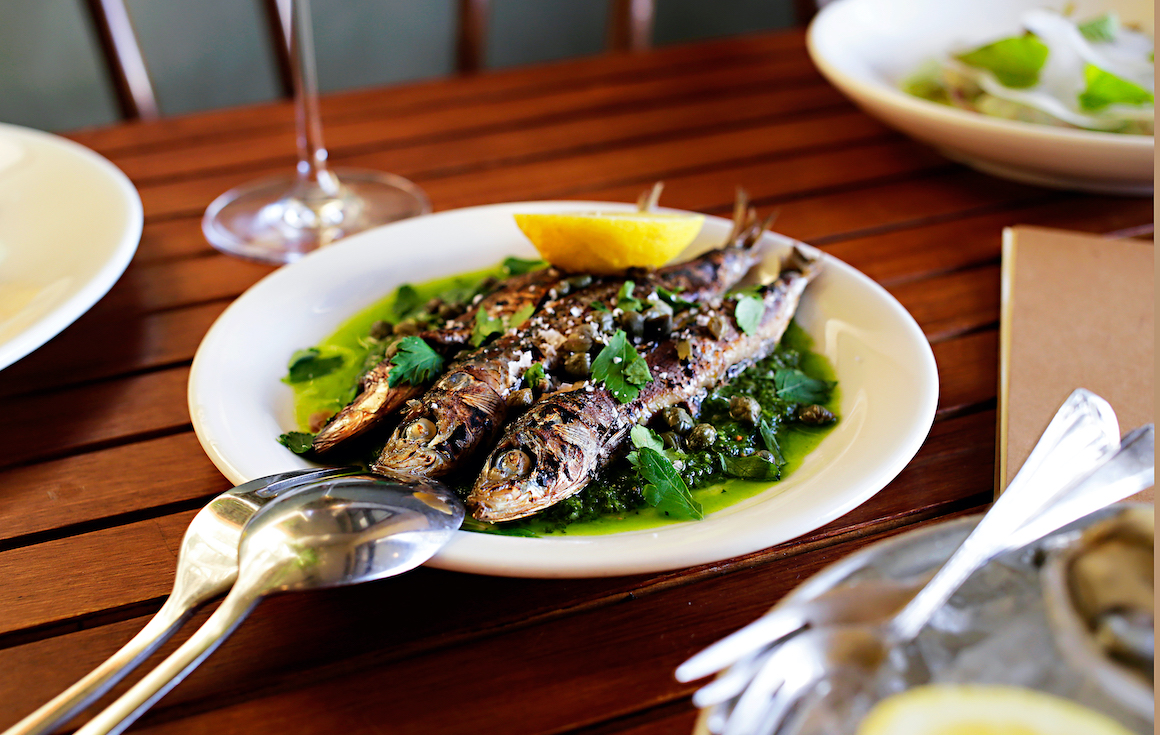 A bar on the coast sounds pretty good to us. Add in some share plates full of local seafood and a bit of live music and you've got us sold. No wonder Madelana's Bar made such an impression on South Terrace when it opened in 2018. The team here has a huge focus on sustainability and works closely with guys at Fins Seafood to make sure they're only dishing up the freshest local bites. What's more, they've just expanded with a sunny little upstairs bar serving cocktails and yummy snacks, while downstairs has been turned into a full restaurant with a fresh menu to go with it.
Running With Thieves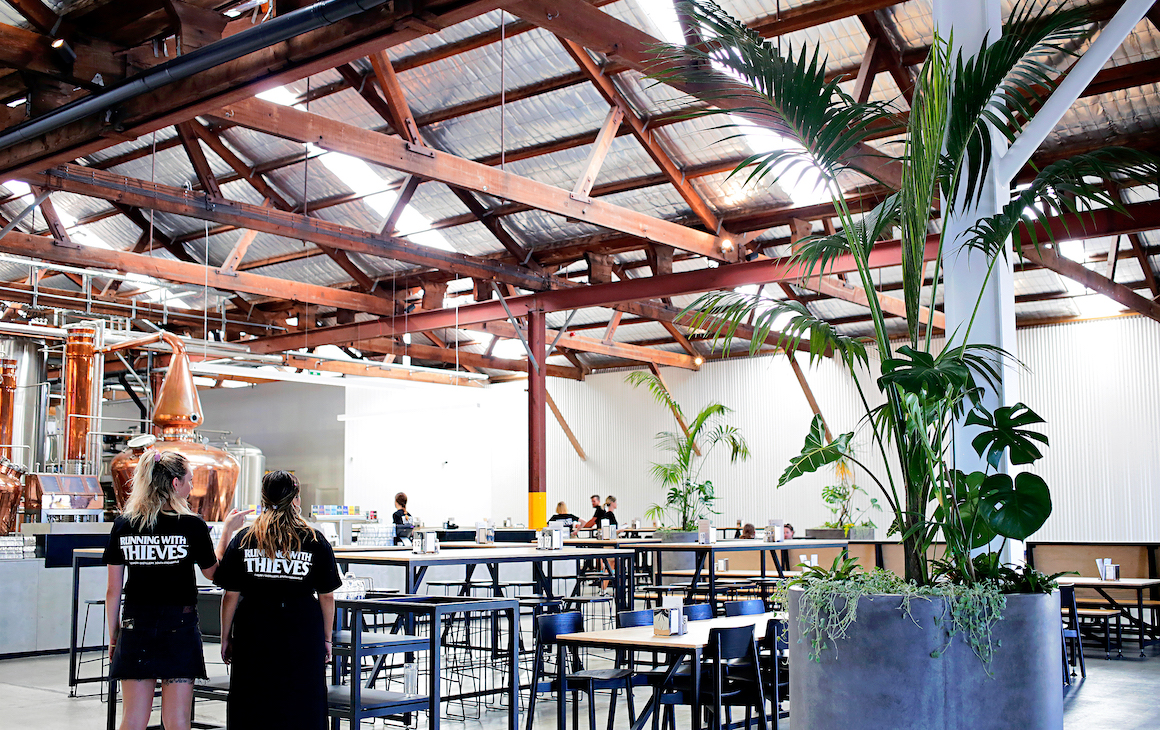 Your day (or night) out in South Freo won't be complete without a trip to Running With Thieves which, in case you missed it, is a world-class brewery and distillery that has found itself a home in the historic Sealanes warehouse directly opposite the beach. Wander up to the 20-metre long bar and peruse the epic drinks menu—these guys pump out millions of litres of beer on the regular, including eight core beers and a changing monthly seasonal variety, plus an exclusive selection of gin, vodka, rum and whiskey, so it's safe to say you'll be spoiled for choice. And when it comes to food, they've brought in Head Chef Mia Gammon to deliver a Freo-appropriate menu that reflects the incredible local produce available, with bold, balanced flavours as well as some sustainable fermentation and pickling action on the cards.
Percy Flint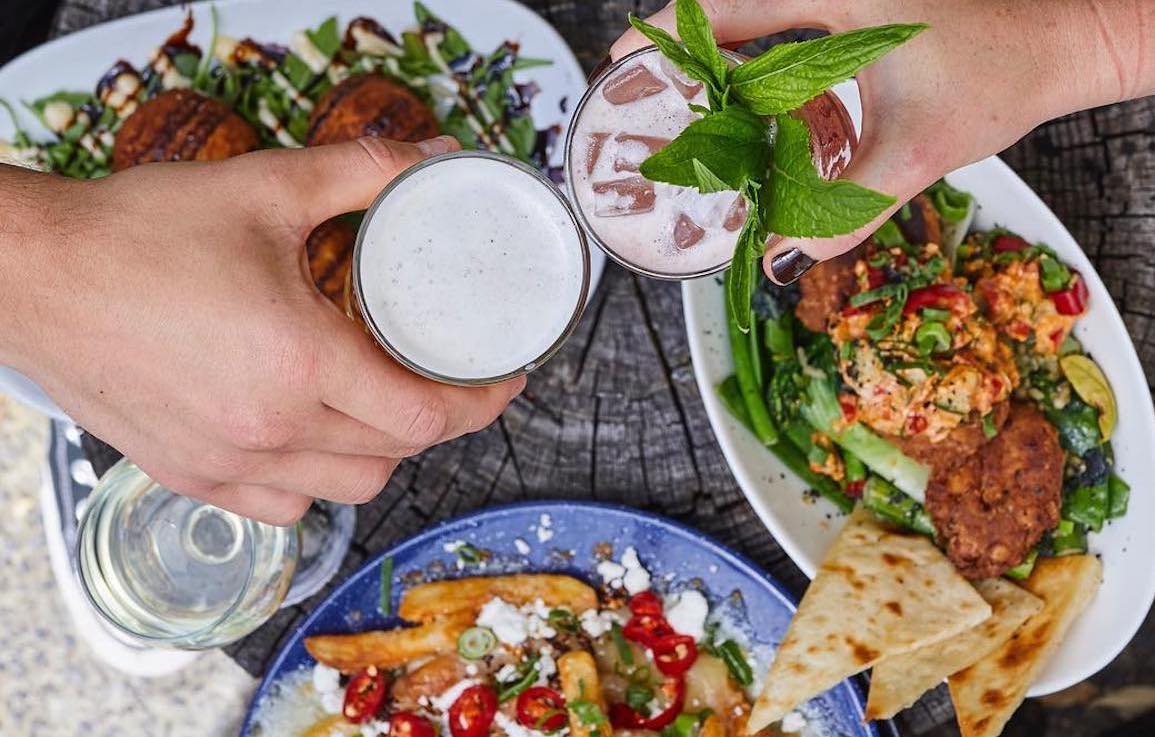 Percy Flint is a charming neighbourhood boozery and eatery that dishes up amazing local produce, craft beers, yummy cocktails and ice cold wine, and if you've never been there before, you're missing out. You'll know what we're talking about when you taste the buttermilk fried chicken and chilli cheese fries. We reckon the backyard beer garden is the perfect spot for your next wholesome Sunday sesh with friends, plus did we mention they're dog-friendly?
Big Rigz Burger Co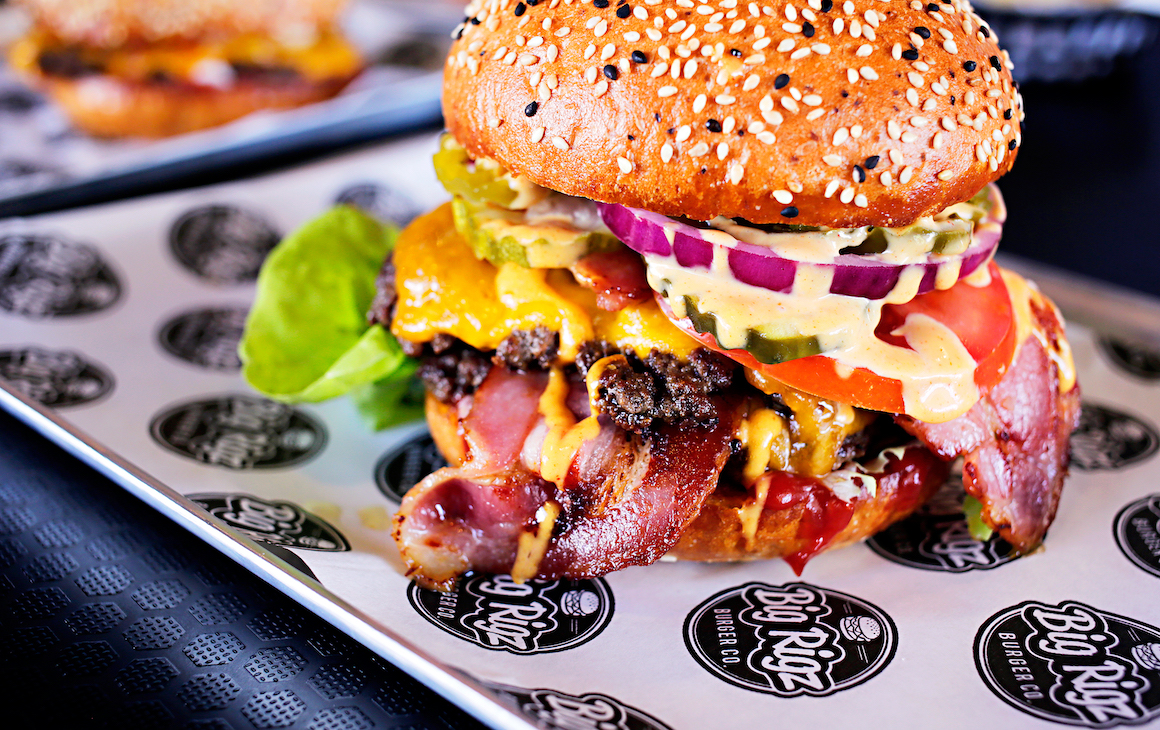 Settled on South Terrace, Big Rigz Burger Co have so many burger options you won't know what to do with yourself—including you vegetarian, vegan and gluten-free Perthlings. Think grass-fed beef with streaky bacon, caramelised onions and chipotle mayo slaw. Or free-range chicken with kimchi, pickled daikon and Korean sauce.. Oh, and the best part is that Big Rigz is BYO, so grab a bottle and settle in amongst the killer graffiti art and drool-worthy burgs.
Run Amuk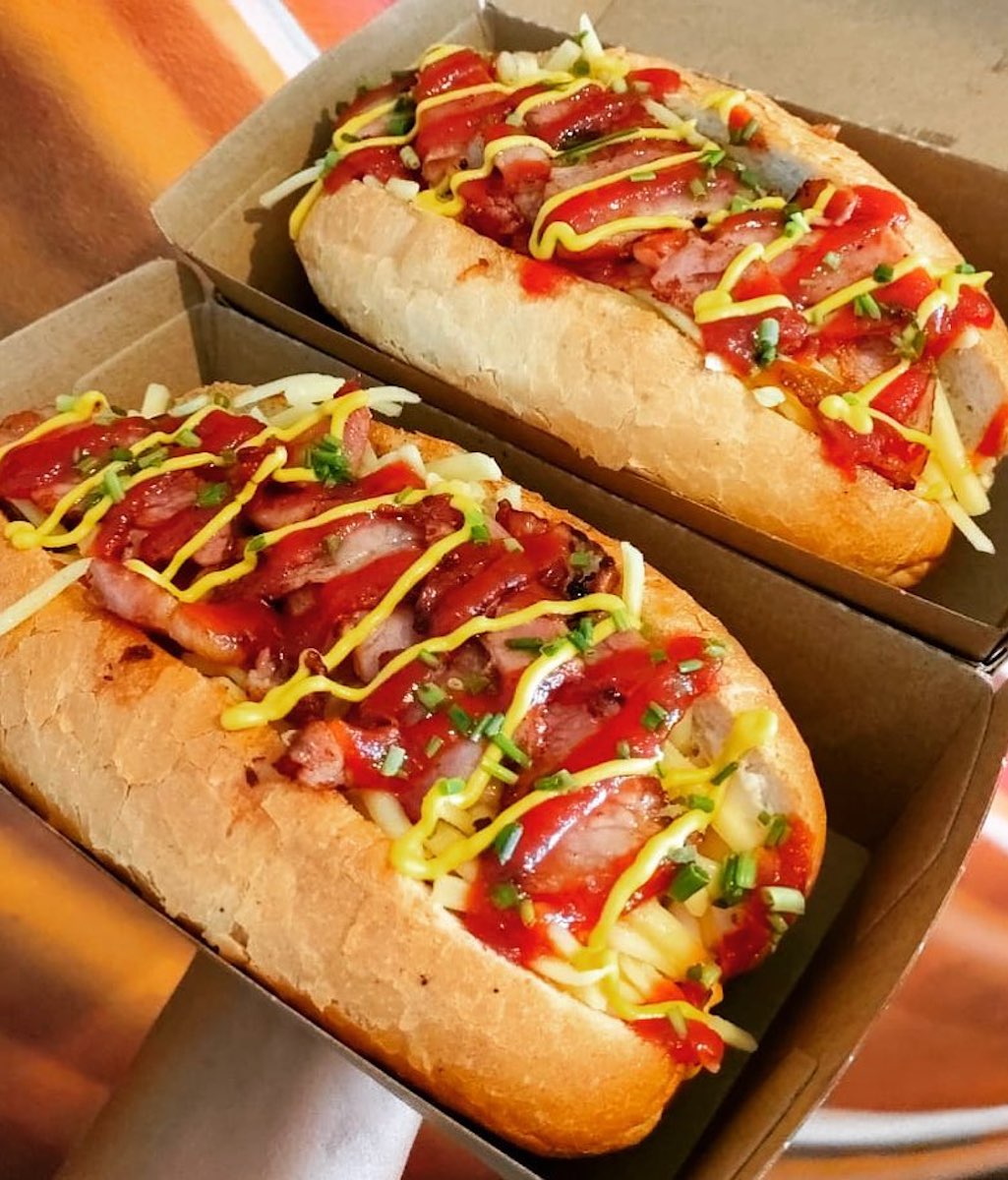 Those of you yet to experience the amazingness that is Run Amuk Hotdogs should get yourselves straight to this South Freo joint ASAP. Using high quality, locally-made bratwurst snags, these hotdogs aren't your usual bread-snag-onions fare. The extensive menu dishes out delights like The Jezabel - a premium bratwurst sausage with sweet chili mayo, cheddar, crispy bacon, pineapple, coriander and a red chili salsa topped with shredded coconut. But that's only the beginning. They have options for vegetarians, chilli-lovers (BYO fire extinguisher if you're trying the Dare Devil), the kiddos and everyone in between. Their cute little booths are perfect for a relaxed date night and they've got bigger tables if you're heading here with your whole crew.
Little Lefroy's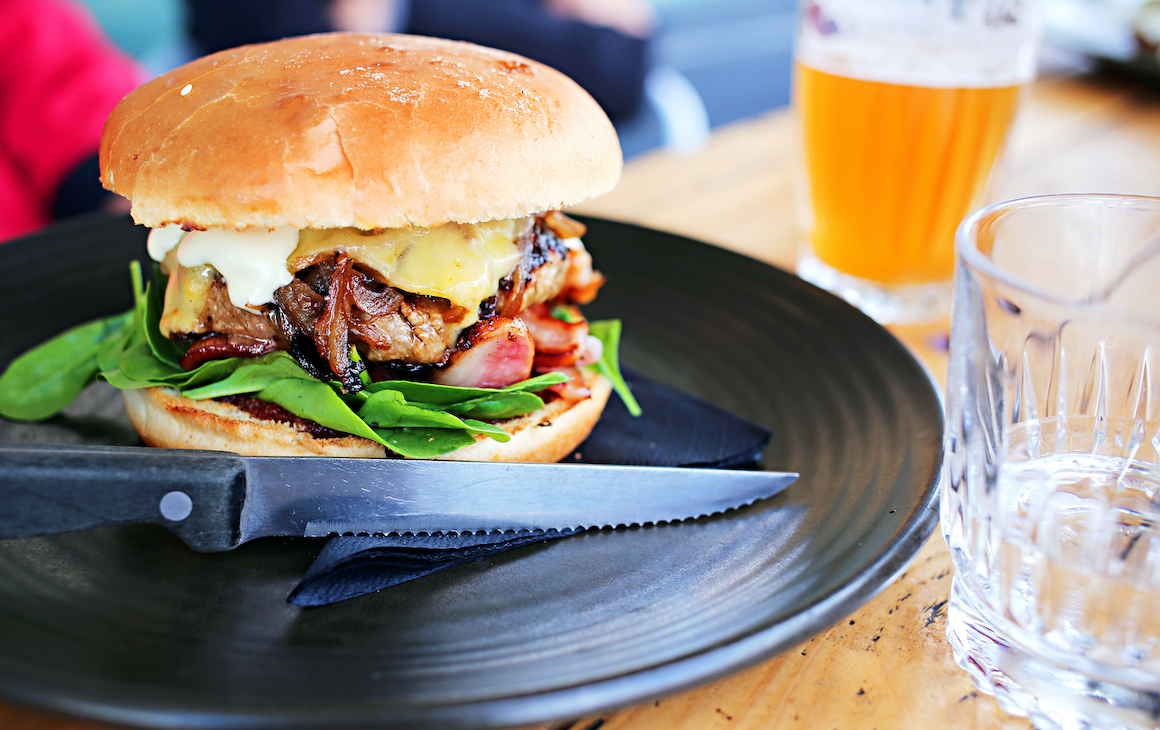 All week long, the good people at Little Lefroy's serve up the most delicious all-day brunch in town. Whether you're craving French toast, pancakes, Shakshuka, banana bread or a humble bacon and egg roll, they've got you covered. Plus, there are plenty of vegetarian, gluten-free and vegan options! But wait, there's more. You can take your brunch to the next level by making it boozy. Go ahead and add a shot of Frangelico, Baileys, Kahlua or basic spirits to your coffee and let the fun begin, or why not spice things up with a cocktail jug for just $20?
Roasting Warehouse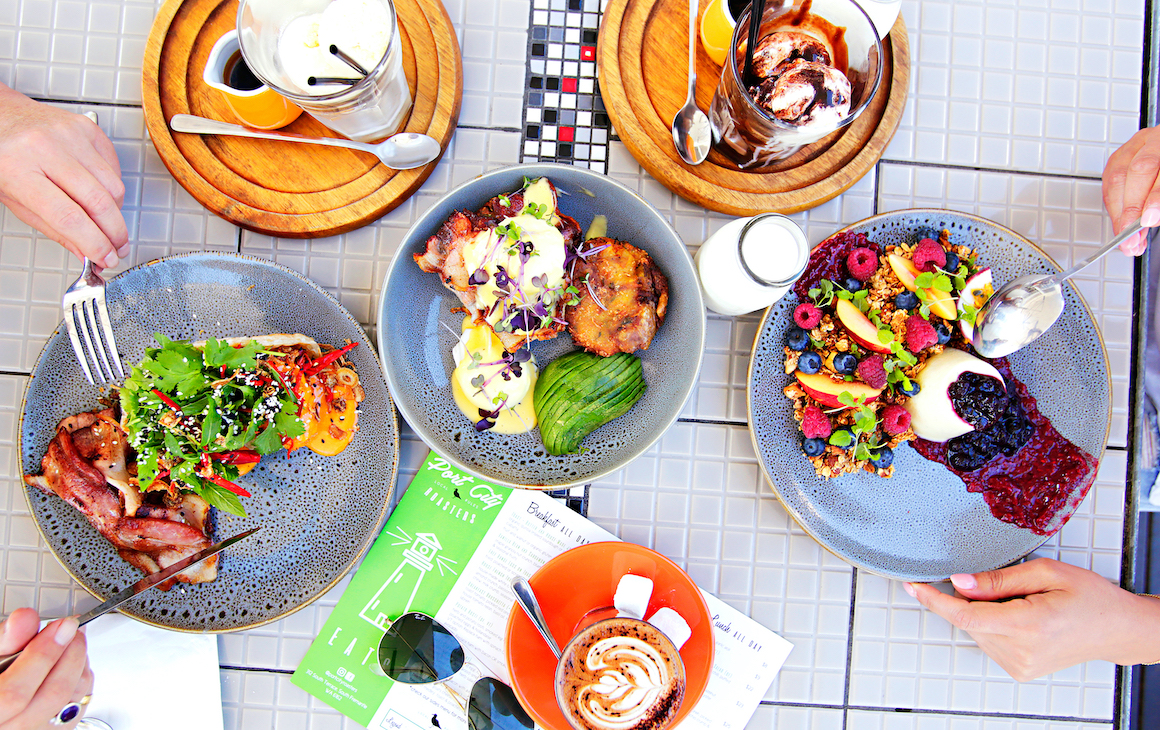 There is nothing like the smell of freshly roasted coffee to get you going in the morning and the coffee at Roasting Warehouse is no exception. Located on popular South Terrace, there's a real buzz at this place on weekends and it's due to the fact that the food and coffee is so dang good. Eats-wise, it's hard to go past the potato rosti with ham, hollandaise and poached eggs. And for those who like to get their Omega 3 kick in the morning, the coffee cured salmon is top notch, but it's the avocado and chilli on toast that is so dang good it would cause a riot if it were removed from the menu. Obviously, you also can't go wrong with the coffee either—Di Bella Coffee beans are roasted on site and you can even pick up a bag of your favourite brew to enjoy at home.
Little Loaf Bakery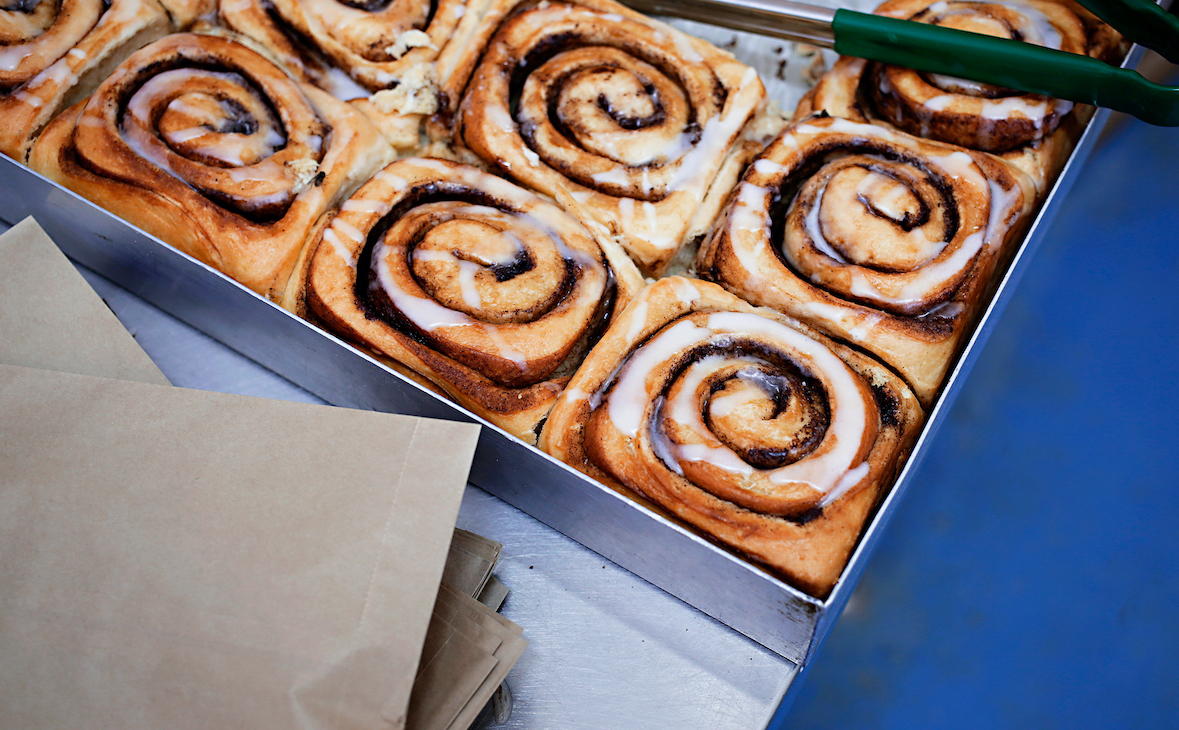 From the crew behind North Street Store, Little Loaf Bakery in South Fremantle is baking some of the best bread in the southern suburbs. It's a self-serve concept here, which probably means you'll walk away with more than intended, but there are no regrets when it comes to baked goods. In the cabinets you'll find their incredible, award-winning bread as well as pastries, conti rolls and sweet treats. And the brew is pretty legendary too.
South Beach Hotel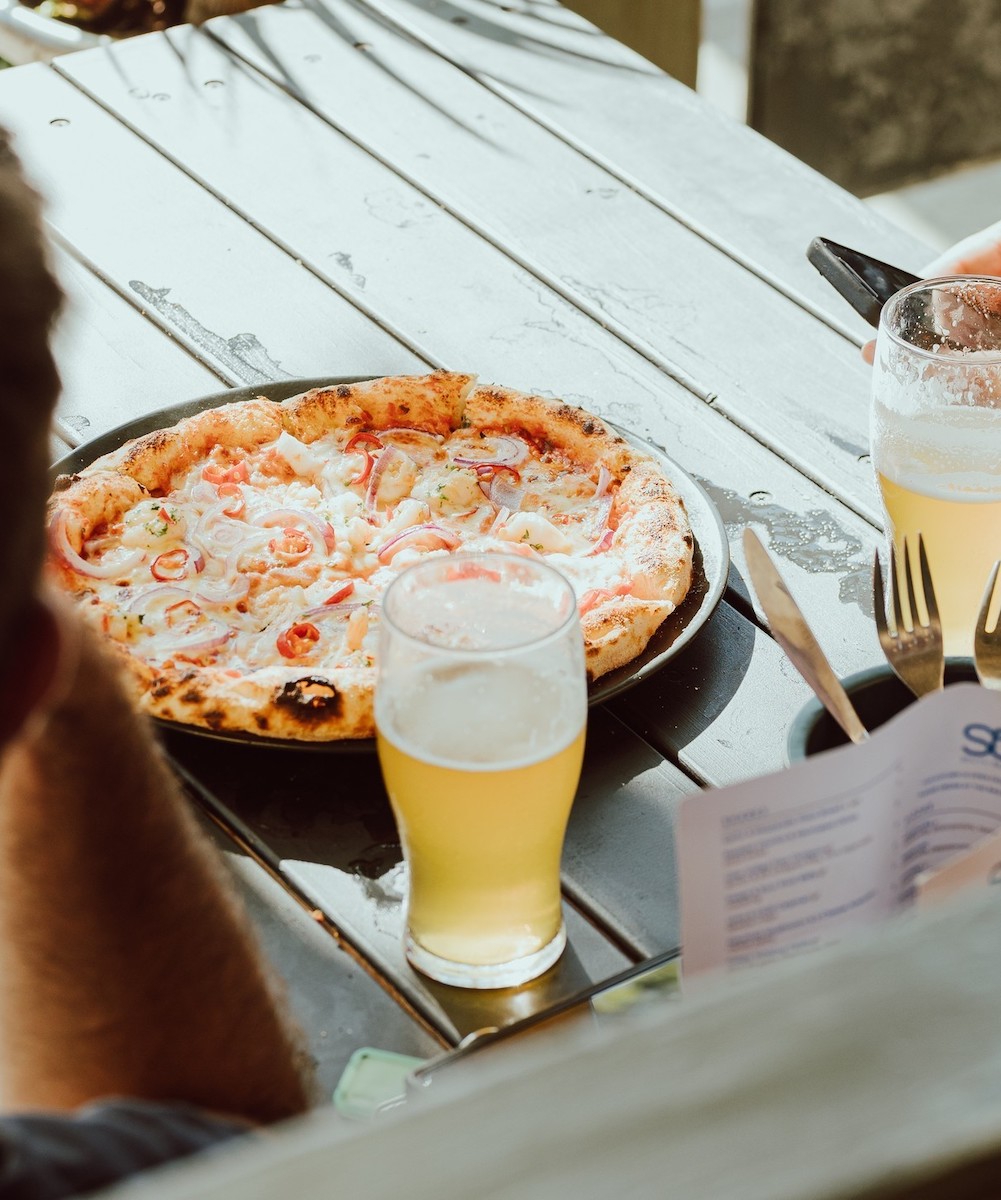 South Beach Hotel is an absolute beauty of a spot for a post-swim beer and feed. Brush off your sandy feet and wander in for a cheap pint, then get comfy at one of the outdoor tables and watch the world go by. You'll want some pub grub to munch on while you're busy people-watching, so go ahead and order from the drool-worthy menu of seasonal share plates, pizzas, salads and classic mains like fish and chips, steak sandwiches, pasta or a good ol' fashioned parmi.
Sanco Japanese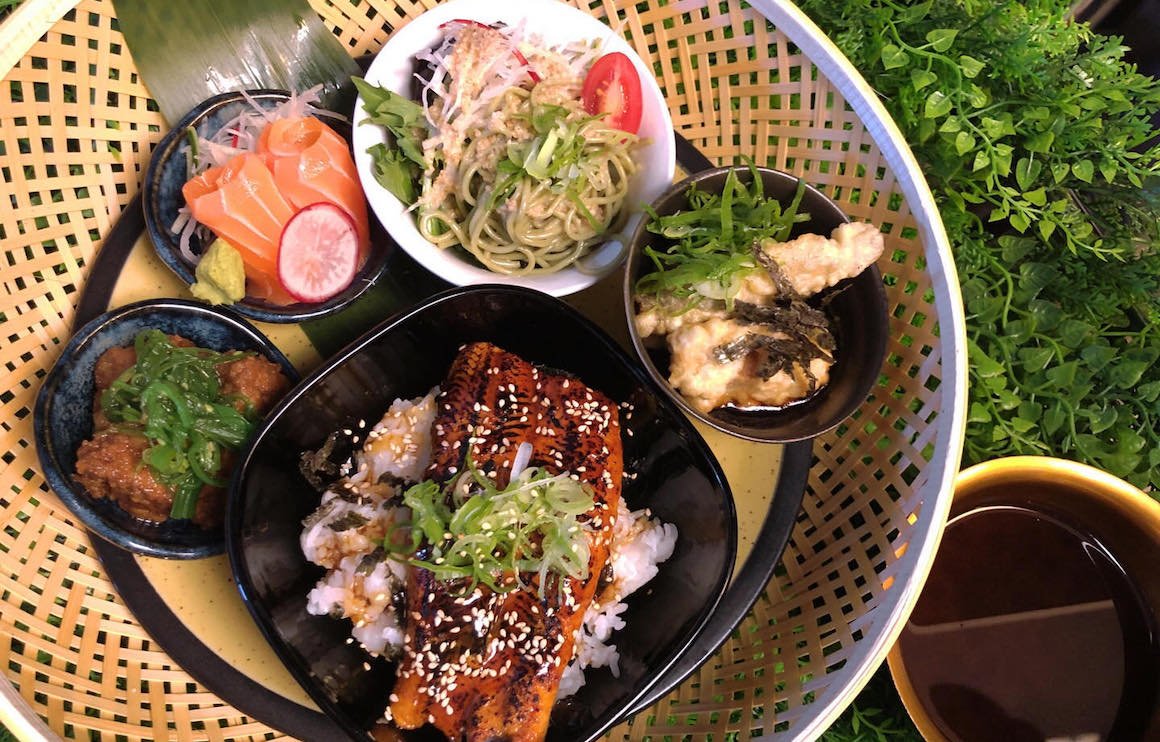 When those Japanese cravings hit, you'll want to uncover the hidden gem that is Sanco Japanese. It's located slightly off the beaten track (on Douro Road), but a quick walk from the main South Terrace strip will put you that much closer to tasting some of the freshest sushi, sashimi, ngiri and donburi of your life. The only issue we have with this place is that it's pretty much impossible to decide what to order because everything is too dang good.
Image credit: Elle Borgward, Percy Flint, Run Amuk, The Roasting Warehouse, South Beach Hotel, Sanco Japanese
Hungry for more? Here are all of the best Fremantle restaurants you should have eaten at.