There has long been a massive list of reasons to visit Fremantle, from South Beach to Fremantle Prison to the Markets, but the key attraction drawing even the most stubborn of city dwellers down to this seaside suburb is the food coming out of Fremantle's best restaurants.
After eating our way from the North to the South (and slanting a little back up to the East), we've found all the places to stop in this foodie's haven.
Here are the best restaurants in Fremantle, in no particular order.
Vin Populi
Fremantle
Brought to us by the same legends behind No Mafia in Northbridge, Vin Populi (Italian for 'wine for the people') is a light, breezy and sophisticated wine bar slash restaurant serving up antipasti, fresh made pasta and beautiful local meats alongside a cracking 160-bottle Italian-Australian wine list and sexy Italian cocktails. Start with a few tasty morsels to share then dive head first into a bowl of pasta before finishing with some Italian doughnuts and a nip of Frangelico.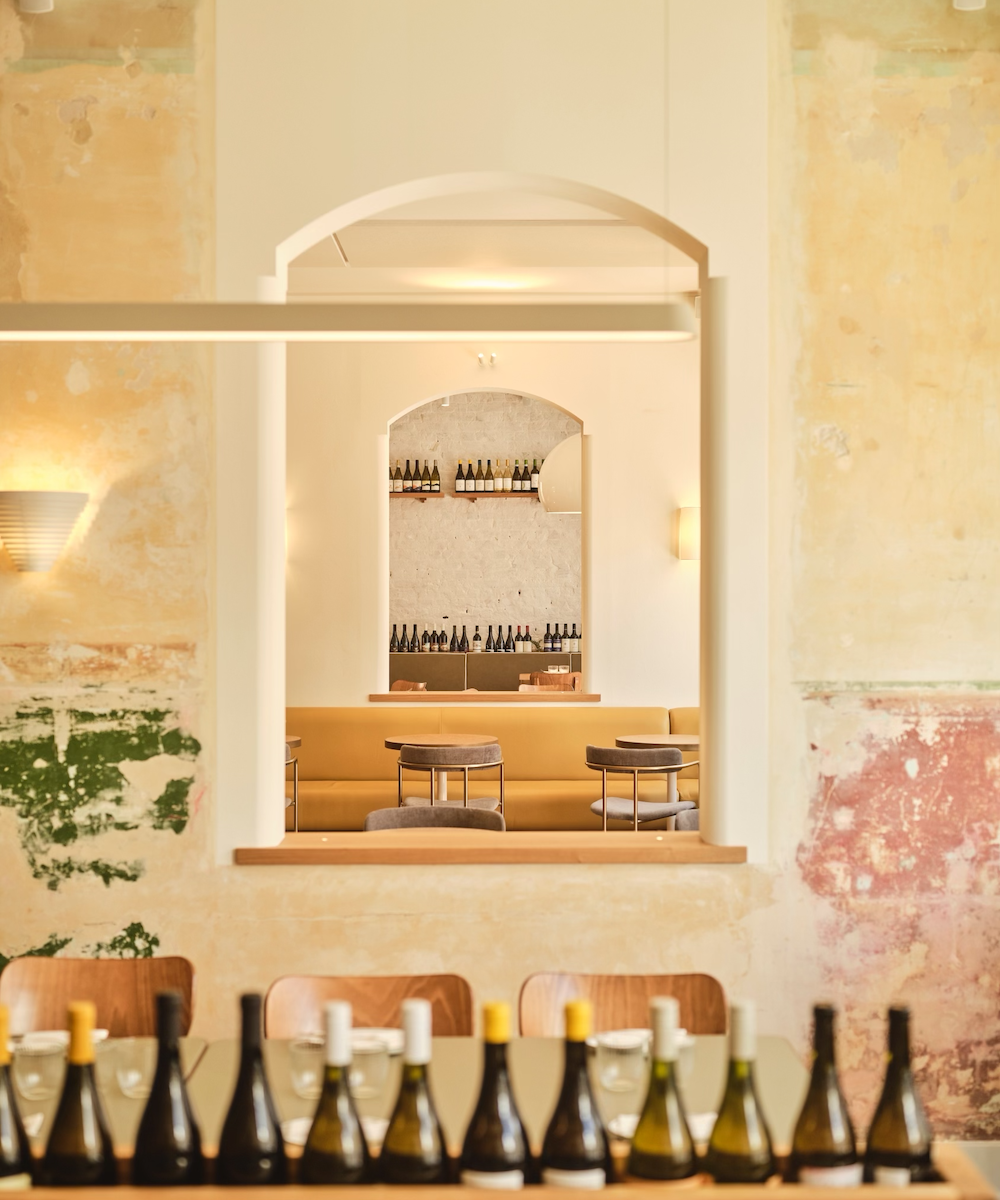 Sailing For Oranges
Fremantle
Opening up in the old spot previously home to The Monk, right in the middle of the iconic Freo coffee strip, Sailing For Oranges is giving us a sunny taste of the Mediterranean minus the expensive flights. Just picture a bright street front terrace, a table full of delectable share plates and an ice cold spritz in hand. If you're searching for a new long lunch spot this summer, this is it.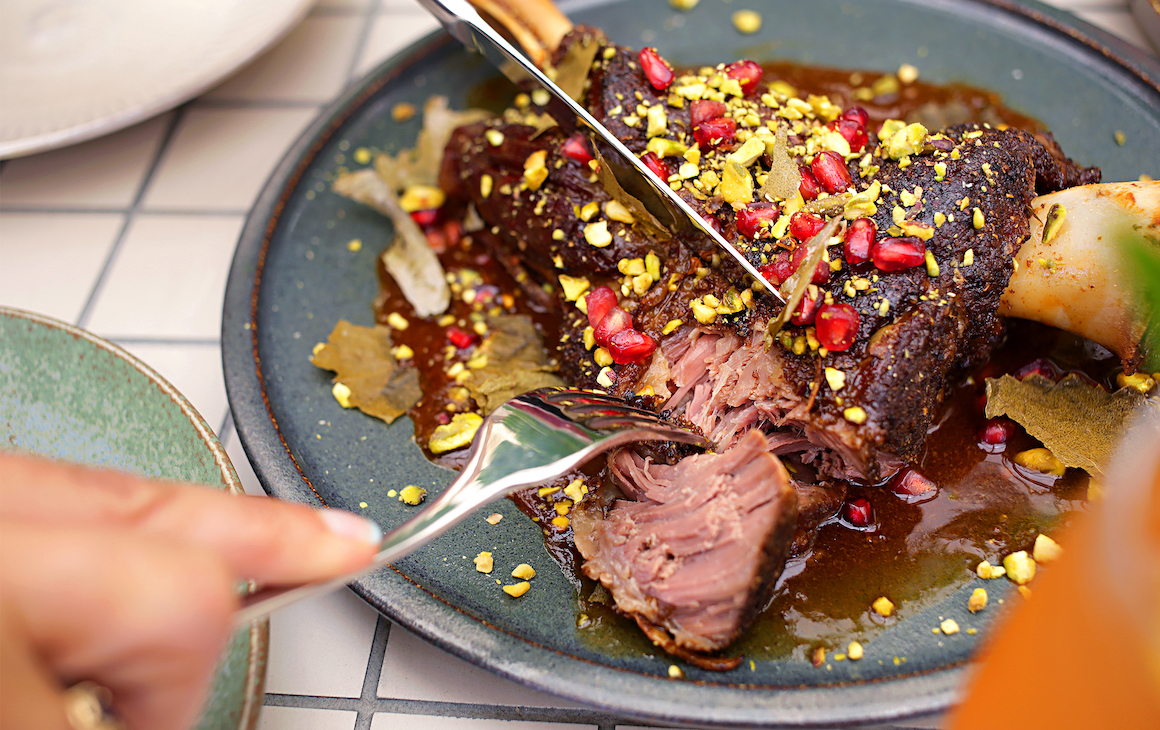 Republic Of Fremantle
Fremantle
Boy oh boy were we excited to hear that our fave Freo distillery has finally opened the doors to its last section of the venue—a spacious dining hall at the rear of the building by the incredible Mueller still. With the new space, comes a full restaurant menu. Yep, no longer just home to glorious little bar snacks, Republic Of Fremantle's new dining menu features a rotating selection of flame-forward dishes developed by Head Chef Emily Jones using the freshest seasonal produce. Think woodfired beef from Blackwood Valley accompanied by seasonal leaves and cumquat gin vinaigrette, grilled asparagus and beef fat potatoes.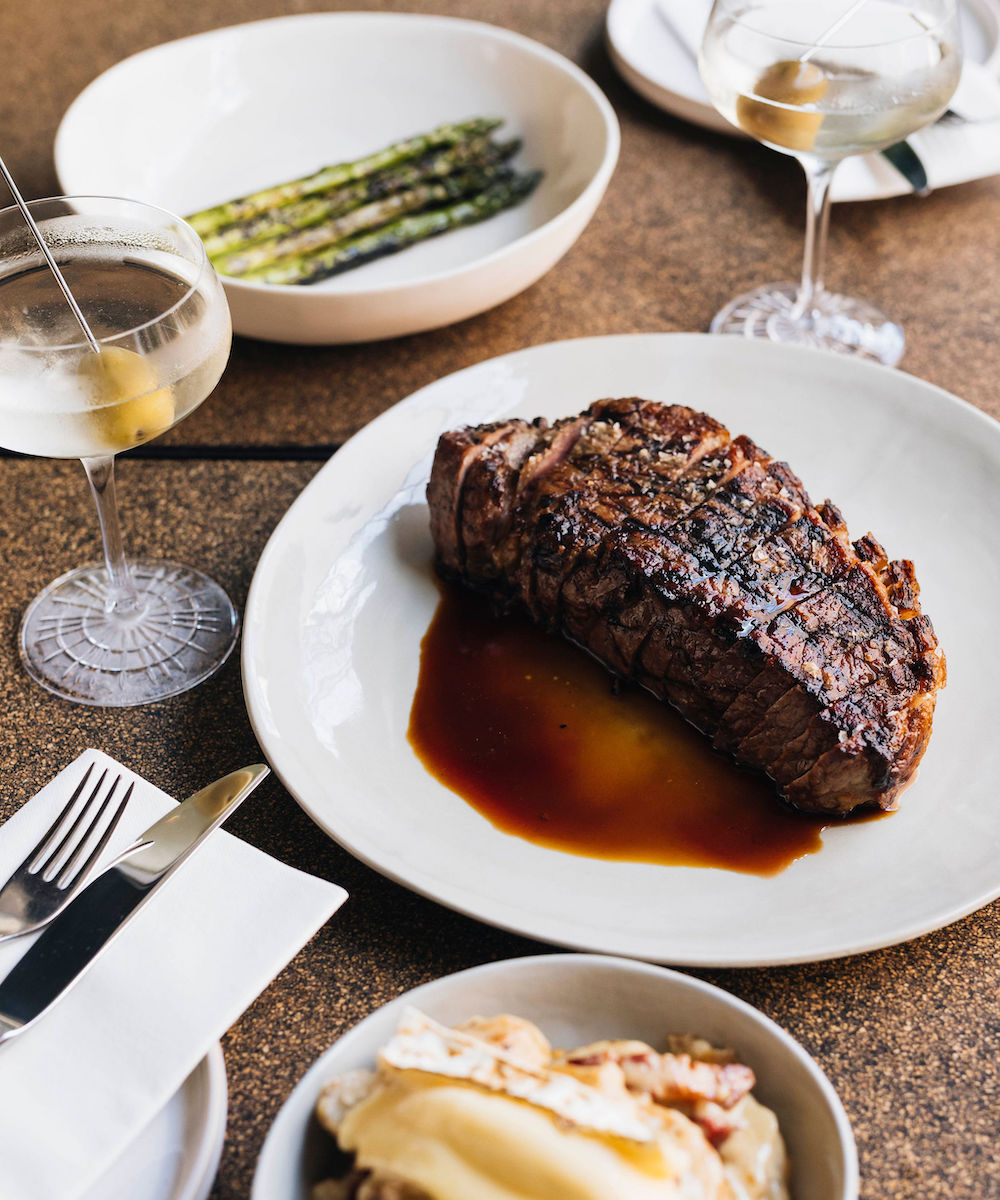 La Lune
East Fremantle
Located in a charming heritage building on George Street in East Fremantle, La Lune is arguably the most beautiful of all Perth's new openings this year. And thankfully, its Parissiene-inspired food and beverage menu is just as impressive. Our recommendations? Get started with a round of martini parisiannes as you tuck into steak tartare, swimmer crab vol-au-vents and potato rosti topped with smoked salmon and cultured cream. Then move on to French wine with succulent duck breast, steak frites and dauphinoise potatoes.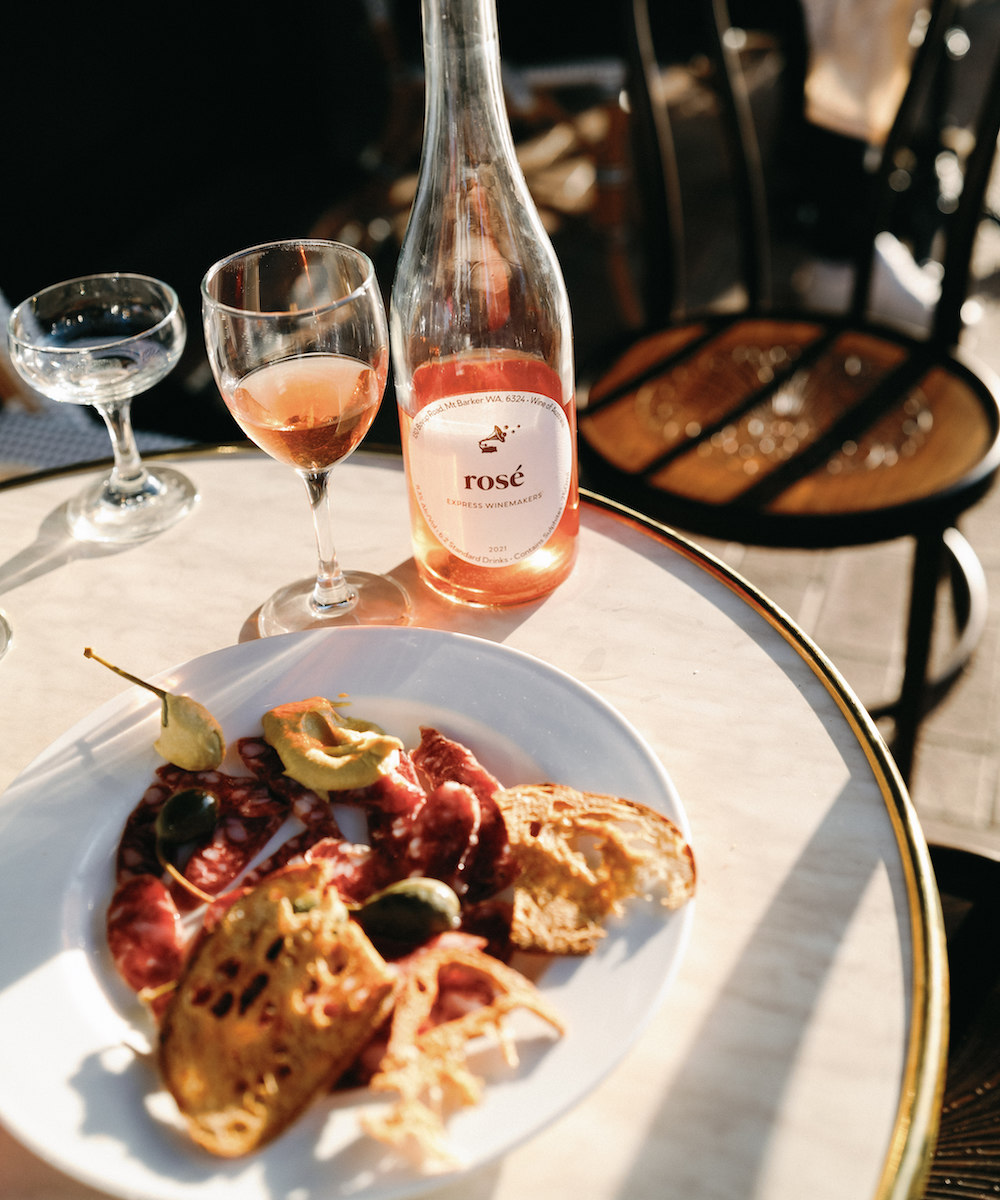 Nieuw Ruin
Fremantle
Brought to us by the talented team behind Foxtrot Unicorn, Niew Ruin opened in Fremantle this year and is fast becoming a new local fave. The focus is really about comfort and quality, with a killer crew of local champs behind the bar slinging unique drops from the 250+ wine list and head chef Blaze Young and her all-female kitchen team flexing their culinary skills across a sustainable menu plump with seasonal local produce, fresh seafood and lesser-known cuts that will challenge you to try something new. Think freshly foraged mushrooms and just-caught snapper alongside dishes like devilled livers, pig head croquettes, slow-braised rabbit pie with pancetta peas and koji dry-aged kangaroo loin cooked over charcoal.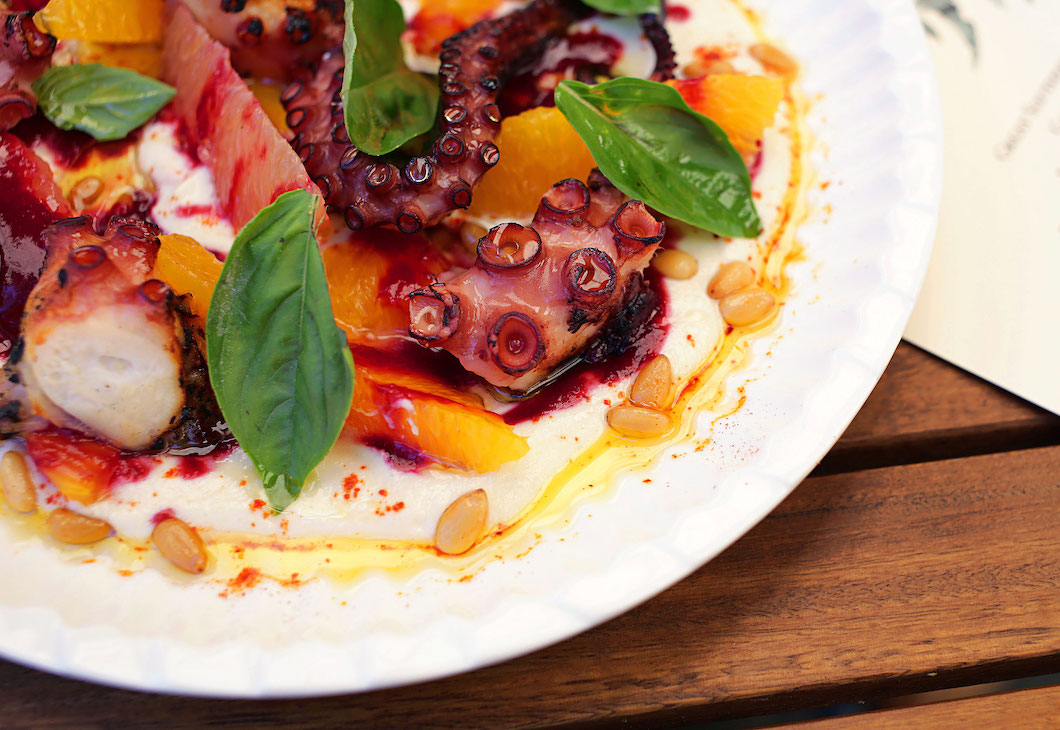 Jetty Bar And Eats
Fremantle
Aptly named Jetty Bar And Eats, this unassuming "shack on the water" from Miles Hull (Little Creatures, Alex Hotel, Quarter Acre) is easy to miss but step inside and you'll be rewarded with stunning waterfront vibes, cool decor, approachable wines and some very attractive cocktails. Meanwhile, in the kitchen, Chef Marcello Segalin is whipping up the most delicious range of Mediterranean-inspired share plates—paying respect to the migrants that disembarked ships just around the corner throughout the 50s and 60s. Trust us, this is the place to be come aperitivo hour.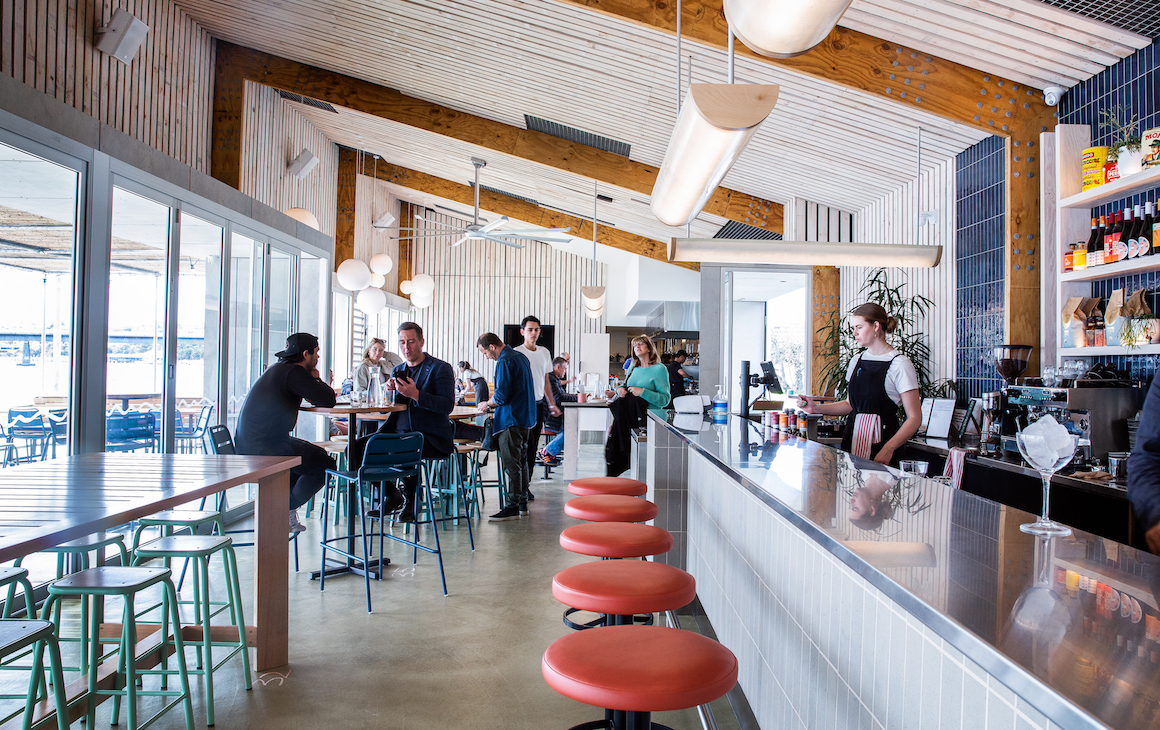 Manuka Woodfired Kitchen
Fremantle
Is there anyone that doesn't want a wood-fired oven in their own kitchen? Given we can't all have what we want, why not settle for a night out at Manuka Woodfire Kitchen. As you would expect this place is the spot for honest, hearty food with fiery flavour. They are another fan of local produce and take it to the next level by offering a range of local beer, wine, cider and coffee.
Gage Roads
Fremantle
They may have been brewing some of WA's favourite beers since 2004, but Gage Roads have only just opened up a public-facing brewhouse for all their froth heads to enjoy, and let us tell you, it's bloody beautiful. While those fresh pints poured directly from tank to tap and portside views are a major drawcard, the restaurant definitely holds its own. Grab a pint and kick things off with one-hand bites like their Fremantle lobster roll or a trio of tacos. Then work your way up to larger plates like Rottnest Island swordfish schnitzel with caviar bearnaise, Harvey beef striploin or Single Fin battered local fish and chips.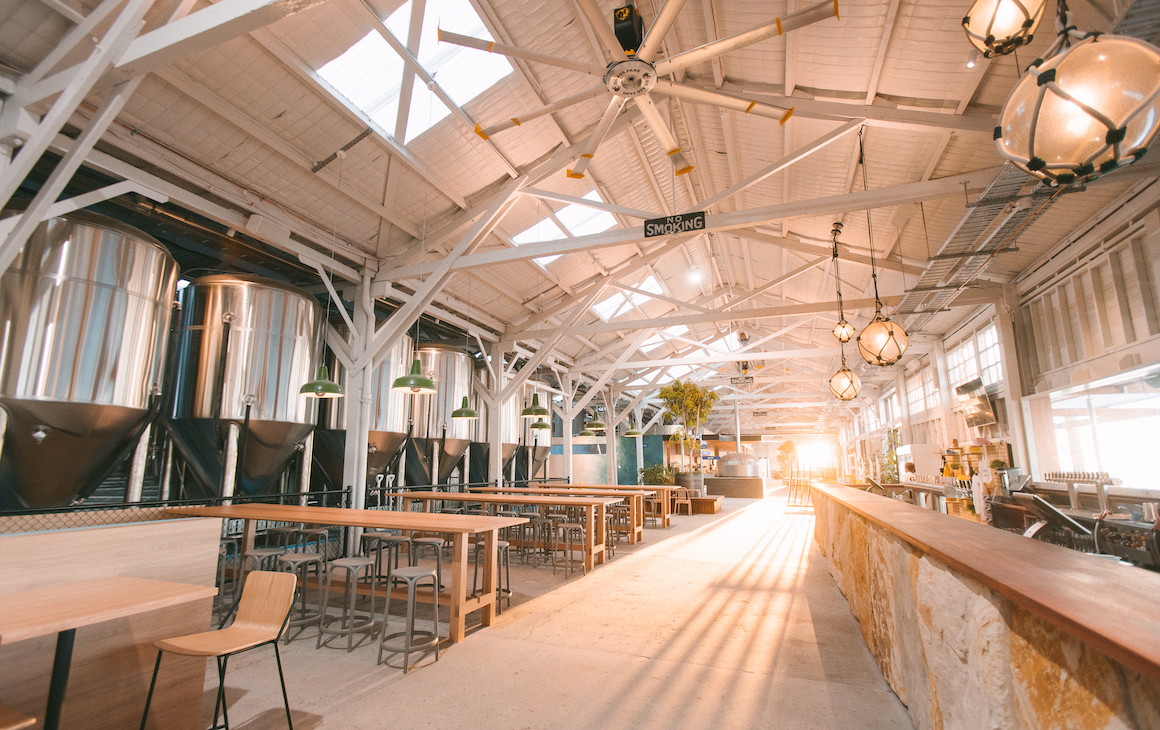 Old Faithful Bar & BBQ
Fremantle
If you're not already familiar with the mouth-watering delight that is Old Faithful Bar & BBQ in Perth, what have you been doing? Its iconic dishes like their signature Brisket—which is brined for six to eight hours and then smoked for 14 hours using a house-made Texas-style rub—are the reason they've well and truly earned their rank as one of Perth's most delicious American-style BBQs. So naturally, we were overjoyed when we got word that these guys we're expanding beyond their flagship post and recreating their epic old-world vibe in a basement setting in Fremantle.
Madalena's Bar
South Fremantle
A bar on the coast sounds pretty good to us. Add in some share plates full of local seafood and a bit of live music and you've got us sold. No wonder Madalena's Bar made such an impression on South Terrace when it opened in 2018. The team here has a huge focus on sustainability and work closely with guys at Fins Seafood to make sure they're only dishing up the freshest local bites. What's more, they've just expanded with a sunny little upstairs bar serving cocktails and yummy snacks, while downstairs has been turned into a full restaurant with a fresh menu to go with it.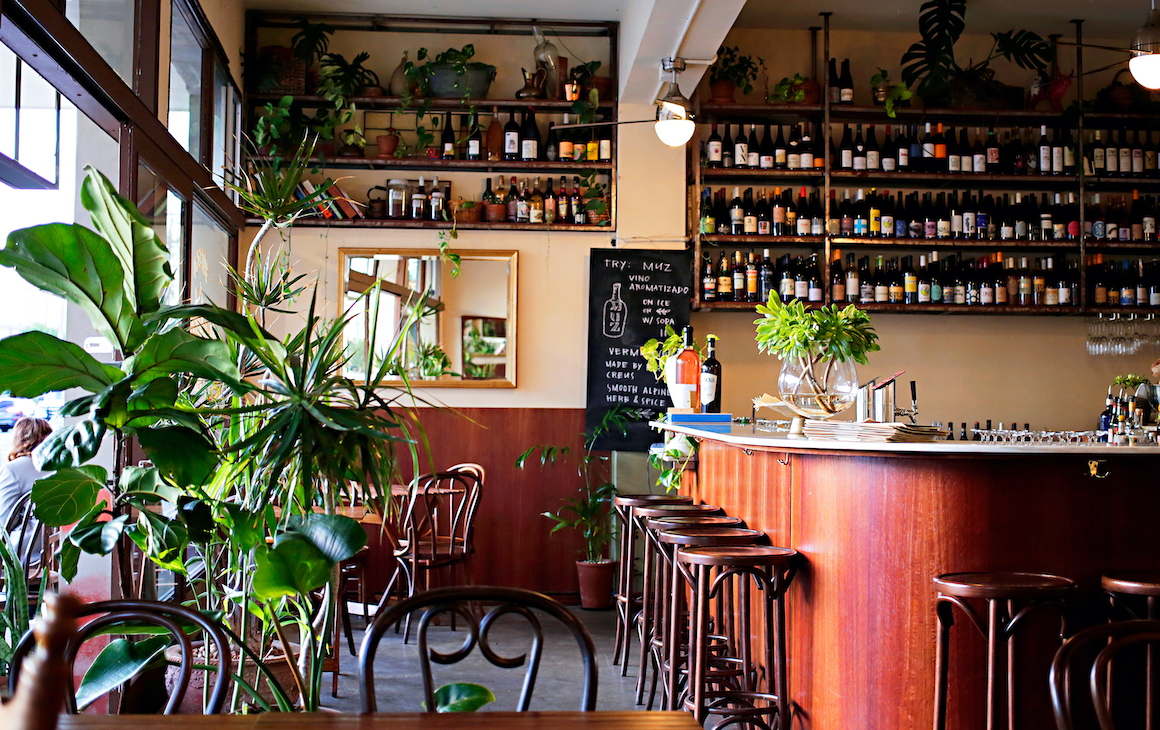 Tonic & Ginger
Fremantle
There is no denying the impact of Tonic & Ginger on the Fremantle food scene. Sitting inside The Old Synagogue along with siblings The Arbor, Mr Chapple and L'Chaim, you could while away an entire day here. Our ideal night? Swing by The Arbor for a casual drink, get some food in your stomach at Tonic & Ginger, then head downstairs to L'Chaim for an old school cocktail; and why not head back in the morning to soothe your head with a Gesha coffee at Mr Chapple. This funky eatery has loads of personality, style and a vibe that screams Fremantle. Think Cookie Melbourne circa 2010; Asian fusion that will have all your taste buds firing.
Emily Taylor
Fremantle
Meet Emily Taylor, the 450-person bar and restaurant opened as part of the new Warders Hotel, neighbouring the Freo Markets. You might be thinking, a hotel restaurant, really? But honestly, it doesn't get much better than throwing back a cocktail or two as you tuck into a yummy Asian feast in Emily Taylor's huge leafy courtyard. The menu is broken down into dumplings, buns and bites, share plates, and their signature Emily Taylor roast duck which you won't want to miss.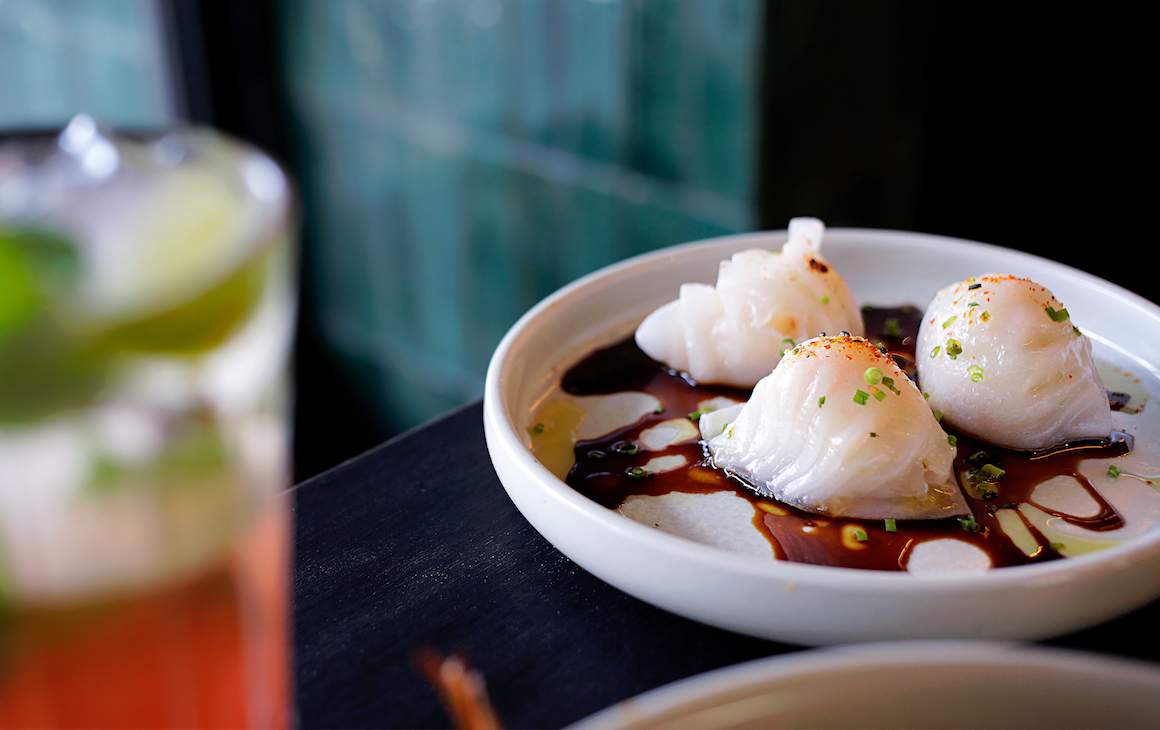 Bib & Tucker
North Fremantle
Boasting one of the best beachside views in Perth, Bib & Tucker is the perfect spot for an after swim cocktail (or, even better, build your own G&T with their wide range of Gin and Tonics) in your slides on a hot summers day or that long lunch you've been dreaming of while sitting at your desk all week. The modern Australian menu is the perfect complement to the exquisite views and it definitely does not fail to deliver on taste.
Spice Market
Fremantle
Chuck the words 'Perth's first' in front of anything and we can't help but get a little curious—especially if it combines food and tech. So when we heard Perth's first robot waiter had landed at this modern Thai eatery, we had to check it out. Introducing Spice Market, located on the High Street Mall strip in Fremantle and home to Perth's first robot waiter, Jasmine. But aside from the robot drawcard, Spice Market has a lot going for it—from moreish pork belly bites to whole barramundis stacked with fragrant spices and fresh herbs, all backed up by super 'grammable cocktails and vacay-worthy decor.
Bread In Common
Fremantle
When talking Fremantle food there would be no list without Bread In Common. Prior to its establishment, the Fremantle food scene was about BYO pizza and pasta (not that there is anything wrong with that) but Bread in Common upped the ante when they came along with their menu inspired by locally sourced, seasonal produce based all around—you know it—bread. Their long tables and shared menu make them the perfect spot to break bread with your friends.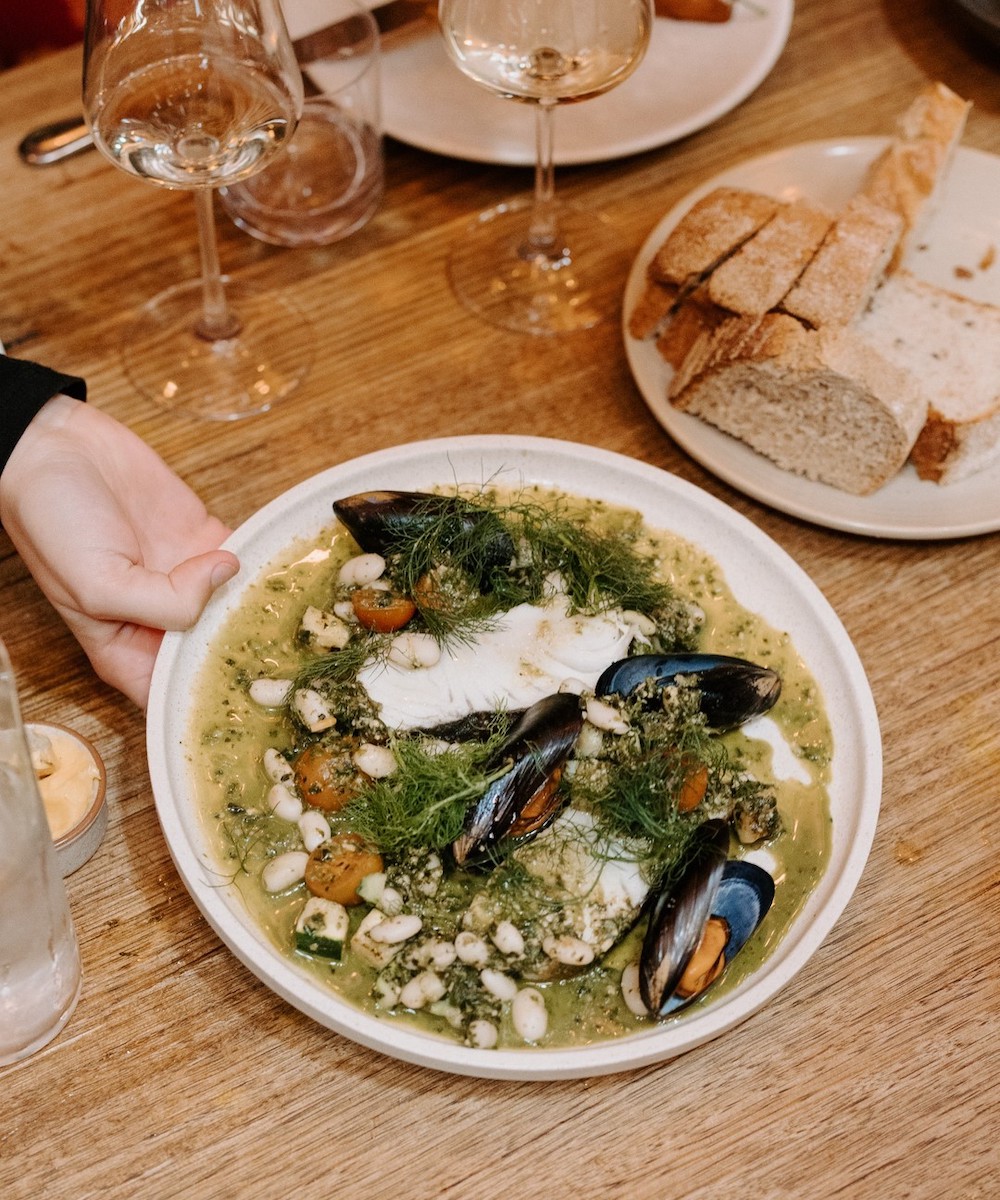 Lions And Tigers
Fremantle
Coming to us from the team behind Duck Duck Bruce, Lions and Tigers is the kind of place that Fremantle locals try to keep hidden from the rest of Perth. It's not exactly a secret gem—in fact, it's often booked out and always buzzing—but there are far too many locals who haven't made their way yet considering it's undoubtedly one of Perth's best restaurants. The team has perfected modern Indian cuisine and every dish we've ever tried is teeming with flavour. The sourdough naan is basically a right of passage and you don't want to go past the roti tacos—the filling changes on the reg so you can keep going back for more.
La Cabaña
South Fremantle
La Cabaña opened with a bang earlier in 2020 with its delicious Mexican fare. Brought to you by the team behind Eat No Evil, this menu takes fresh Western Australian produce and injects it with the most authentic Mexican flavours. Add a margarita to start then finish with a shot of mezcal and you can't go wrong.
The Sunshine Harvester Works
Fremantle
Technically not a restaurant, but as the home to many of the best eats in Fremantle, we couldn't mention The Sunshine Harvester Works. Take your pick from Chinese-style dumplings at Bumplings, Singaporean BBQ at Ray's Satay, Asian street eats from Dingo Dining, Mexican goodness at Al Pastor, flavours of Mauritius at Pantry 92 or any of the old favourites like Two Stacks Burgers, Stampede Gelato and Freo Pizza Factory. And why not wash all that food down with a drink from Union Brewery And Distillery... now, that sounds like a Fremantle feast to us.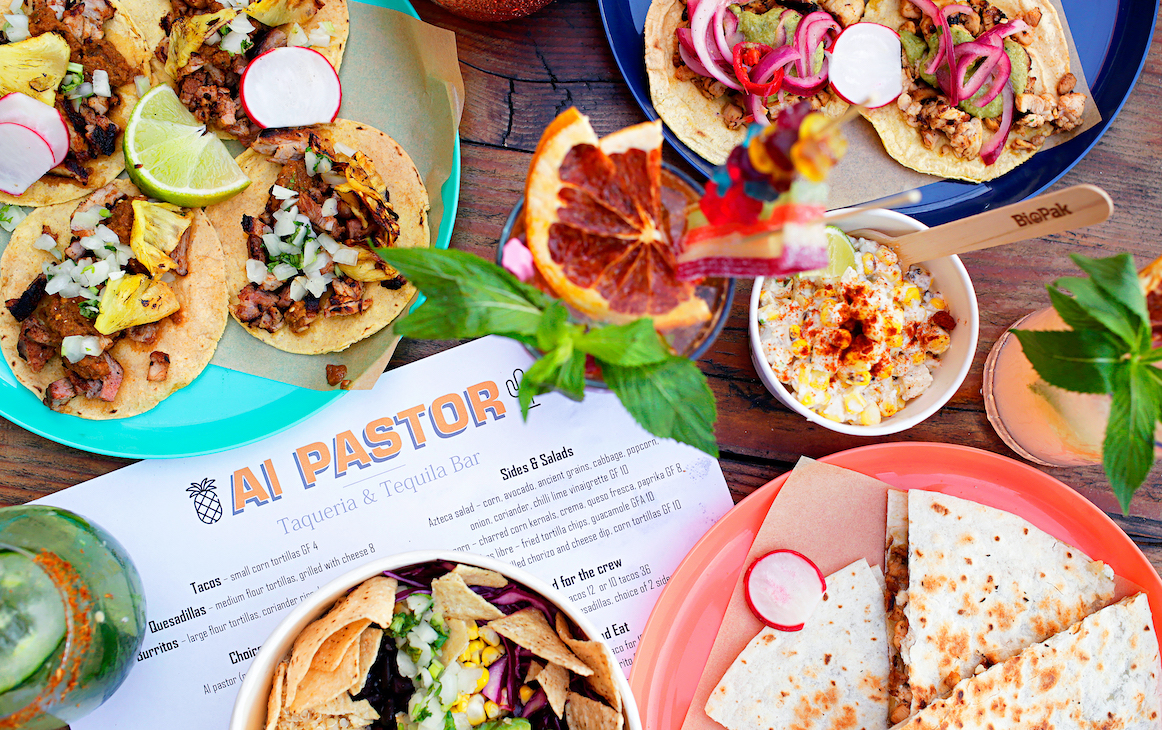 Young George
East Fremantle
Late-night bar and kitchen, Young George is everything. We're serious—the cellar downstairs is perfect for a private venue, the bottleshop next door offers a great range of beverages and the location is perfect for breakfast, lunch or dinner. Not only that, but Young George manages to bring up-market and neighbourhood casual to meet somewhere sweetly in the middle. It doesn't hurt to know that the kitchen is totally waste-free.
Ethos Deli + Dining
East Fremantle
Ethos opened after the COVID lockdown from the same team behind Young George and it has delivered on every front. The idea behind Ethos is simple—good food, inspired by traditional recipes, plated with a zero-waste approach. Ethos is all about preserving and finding a use for every part of the ingredient they use, using compostable packaging and recycling whatever they can. Whether you're stopping by for a sandwich from the New York-style deli or sitting down for a heavenly meal, you won't be disappointed.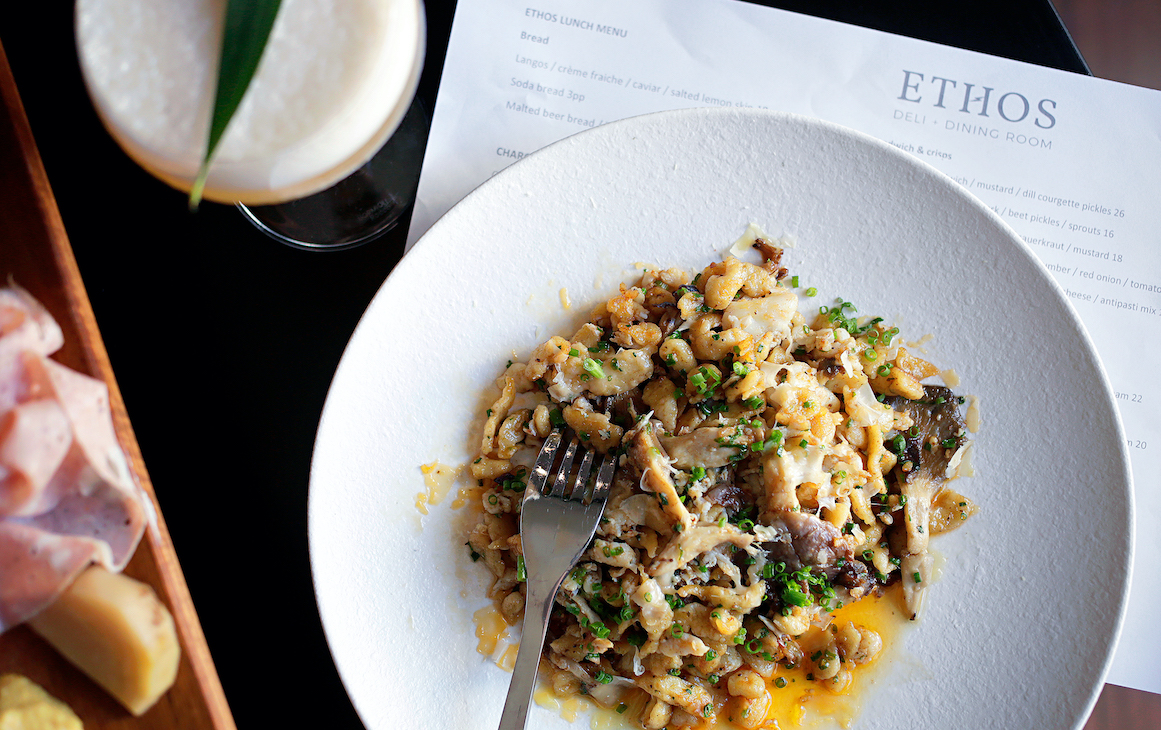 Nunzio's
Fremantle
Nunzio's is hidden away on Essex Street, and from the outside, you'd be mistaken for thinking it's just another pretty Fremantle home. But step inside and you'll be treated to cosy restaurant vibes and incredible Italian fare. You're going to want to order something from the insanely delish pasta menu—think duck ravioli, linguine with red emperor fish and squid ink spaghetti. Then if you're keen to carry on the night, head to Whispers Wine Bar on the same street and have a wine in this 19th-century limestone flour mill.
La Sosta
Fremantle
Tucked upstairs away from the streetside action on Market Street, La Sosta is one of those places that if you don't know about it, you could miss it. But boy what a tragedy that would be. This Italian joint serve up seriously silky handmade pasta and super fresh seafood, plus, they also boast charming service, stunning interiors and a killer balcony that is screaming out for an aperitivo hour drink. You can't go wrong with a big bowl of carbs, so sit back from a glass of wine and dig into handmade pork ravioli, gnocchi coated in mushroom sauce or squid ink spaghetti served with crab and cherry tomatoes.
Little Creatures
Fremantle
There isn't much to say about Little Creatures that hasn't been said before. The iconic Freo brewery is full of all the good things we look for in a pub—loads of tasty menu options, a backyard for soaking up the sunshine, a huge indoor dining area, craft beer and a vibrant and welcoming atmosphere. It's the perfect place to soak up the busy port-side vibe and enjoy the best of what the city has to offer. The wood fired pizzas are hard to pass up but if you can, there's loads of other menu goodness including oysters, marinated octopus, nachos, steak sandwiches and fresh fish. One of Fremantle's best restaurants for sure!
Angel's House
Fremantle
Brought to us by two brothers who grew up in the Provence region in southern France, Angel's House is a French restaurant with a mission to make French food less intimidating. With a casual alfresco area and share plates on the menu, it's the perfect spot for a drink and a nibble, but you can also go for the full-blown French affair if that's more your style. Think chicken vol-au-vent, boeuf bourguignon and riz au lait and you're on the right track.
Been to all of the best restaurants in Fremantle? Check out our favourite eats at the Fremantle Markets.
Image credit: Tonic & Ginger, Elle Borgward, Supplied, Natasja Kremers, Bread In Common, Emma Bryant, Shot By Thom and Nancy Hanna