Whether you're wanting to book a staycation in our beloved port city or are browsing your options from further afield, there are some stunning Fremantle hotel picks up for grabs.
From a hotel constructed from sea containers to a converted flour mill, there are loads of great accommodation options in Fremantle.
Here are the best hotels in Fremantle you should be booking right now.
Hougoumont Hotel
Fremantle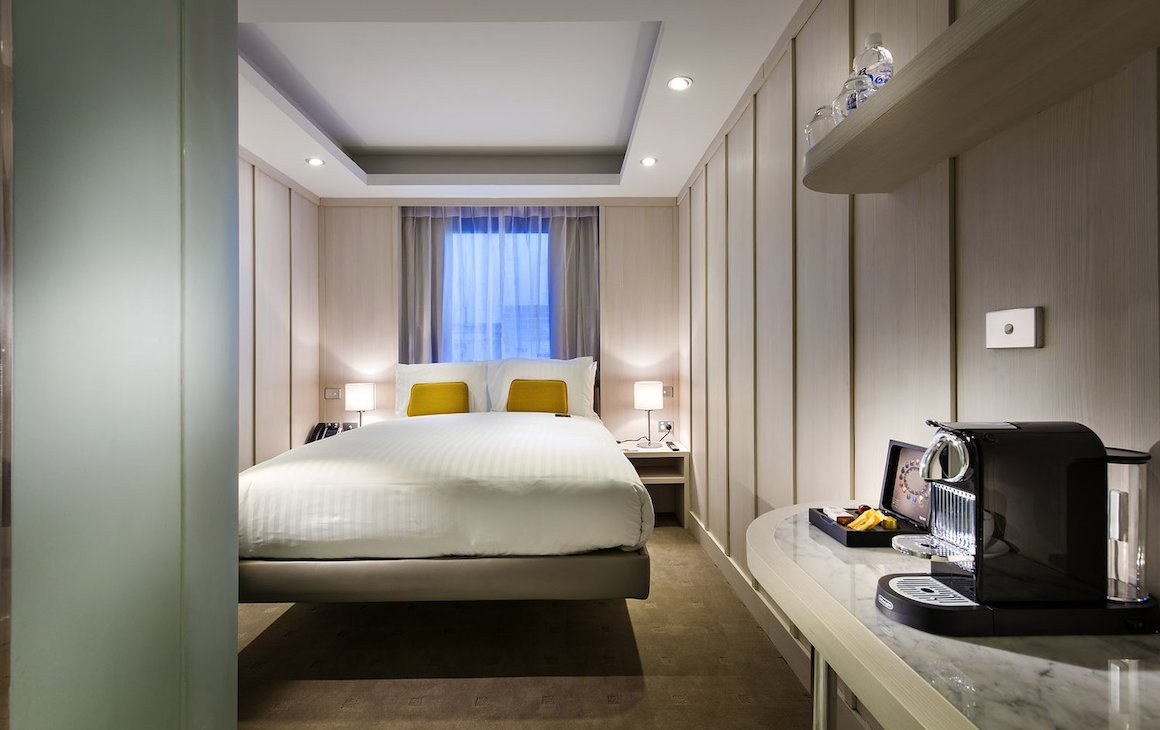 In a nod to Freo's port history, the Hougoumont Hotel has been constructed using old sea containers, a building technique extending to the hotel's microbrewery, Calamity's Rod. Once you step inside the hotel and you'll find exposed brick walls, luxurious rooms and super-friendly staff.
When you're keen to do some exploring, hop on down to the Cappuccino Strip, the Fremantle Markets, and Fremantle's best restaurants and bars, all just around the corner.
Nautica Residences Fremantle
East Fremantle
Imagine living in an elegant apartment just a few floors below a banging rooftop bar known for good cocktails and even better dumplings. That's precisely what's on offer when you choose to stay at Nautica Residences. Its series of beautifully furnished and full service apartments are located directly below Sweetwater Rooftop Bar with all of East Fremantle's other awesome cafes, restaurants and bars a short walk away.
You're also a quick bike ride away from top beaches like Leighton and Cottesloe, and walking distance to the ferry terminal where you can get to Rottnest Island in just 30 minutes and finally tick that quokka selfie off your bucket list.
Warders Hotel
Fremantle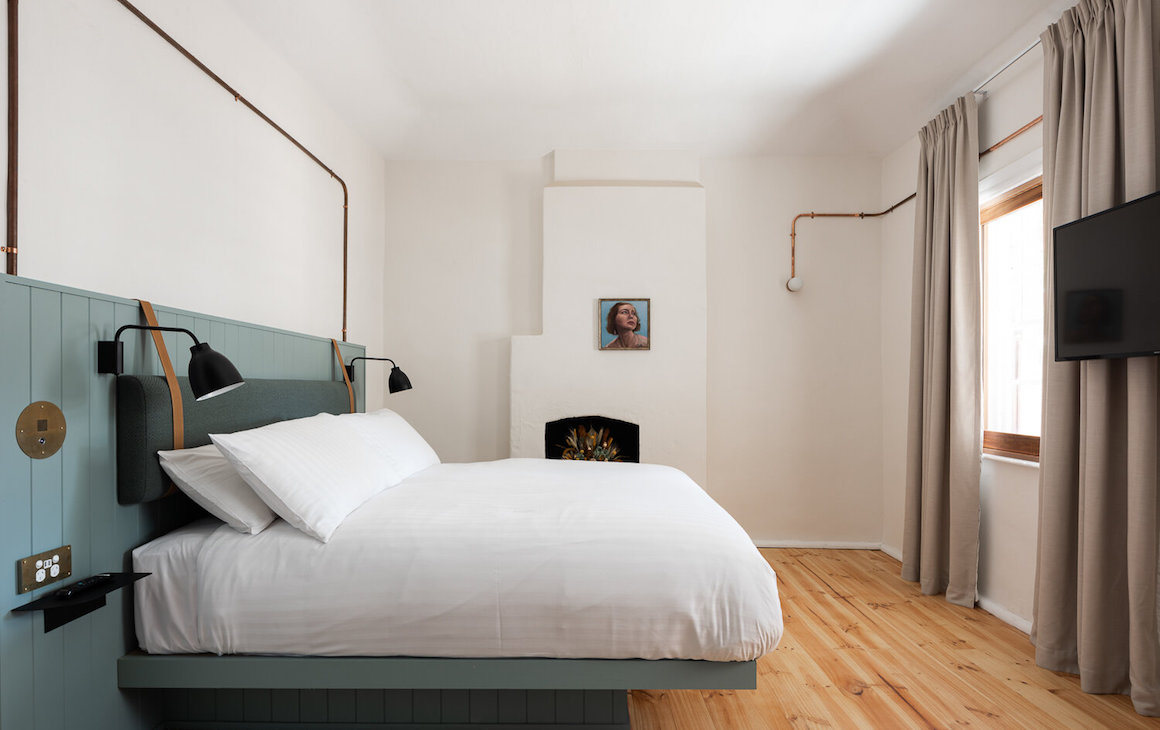 Built in 1851 and neighbouring the Fremantle Markets, the Warders Hotel is set within the iconic limestone cottages that used to house Fremantle's Warders (the guards that once worked at the Fremantle Prison). Nowadays, this boutique hotel boasts beautifully appointed rooms, with king-sized beds, soft luxurious linen and timber finishings.
At the rear of the cottages sits Emily Taylor, an Asian fusion restaurant where you can throw back a cocktail or two with bao and dumplings in a huge leafy courtyard. And if this hotel couldn't get any better, there's also a quaint bar called Gimlet on the ground floor, serving up pre or post-dinner drinks and coffees.
Tradewinds Hotel
East Fremantle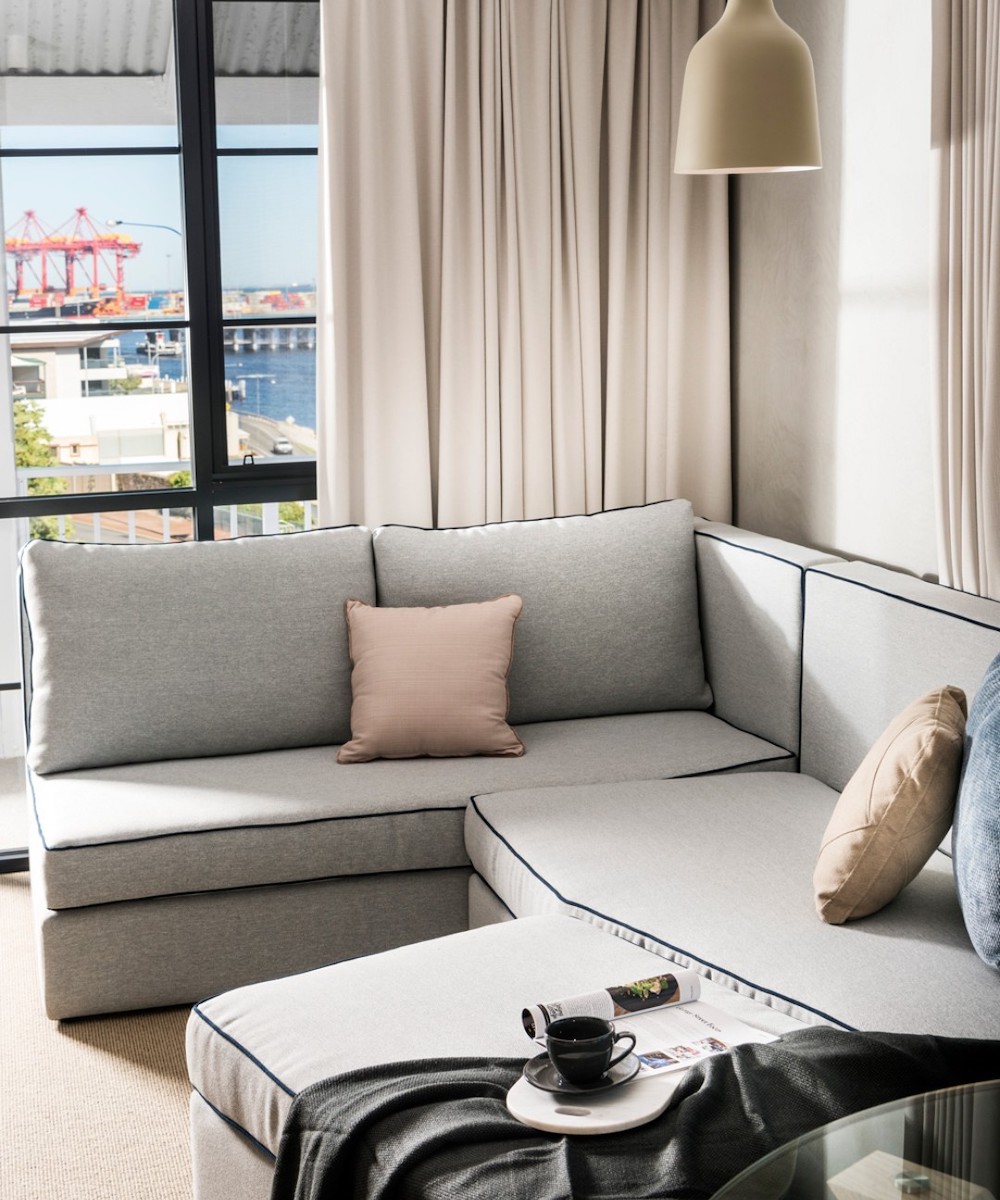 Old school Fremantle hotel the Tradewinds definitely doesn't look old on the inside. Splash out and get yourself a suite with river views for the weekend and make the most of the standalone bathtub. The king-size bed is one of the most comfortable you'll ever come across, and the pool and deck areas are lush (if you can bring yourself to leave the room).
This winter they're also offering the ultimate winter wellness package which sounds like the ideal way to relax and recharge without travelling too far. The stay includes a nourishing brekky and refreshing juice, an in-room massage, a one-week pilates pass and a wellness gift pack full of feel-good gifts like healthy snacks, Aromatherapy Lab Beauty Essences, glossy magazines and more.
The Local Hotel
South Fremantle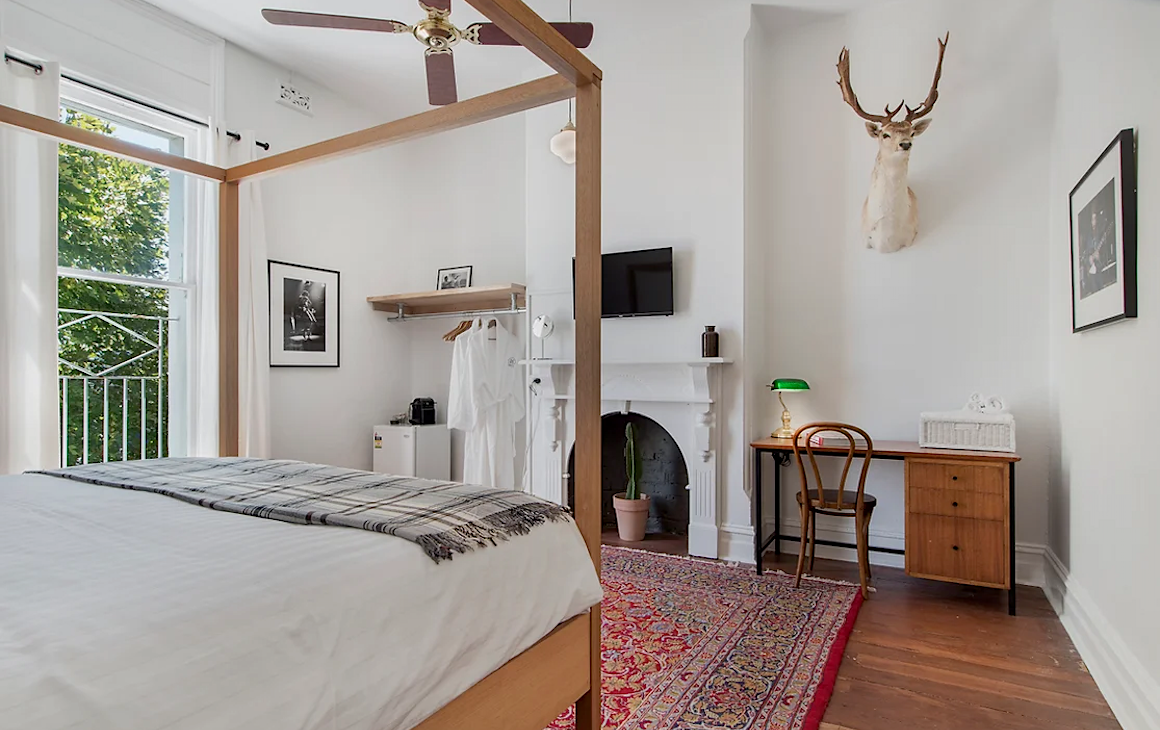 Sitting pretty on South Terrance is The Local Hotel, a lively and laidback watering hole and eatery, always packed with locals and beachgoers catching up for a pint. This large Victorian-era pub is ideally located between central Fremantle and South Fremantle, and is on the same strip as many renowned bars and cafes, such as Percy Flint and Ootong & Lincoln.
Better yet, it's just a 10-minute walk to the calm blue waters of South Beach. The upstairs section of the hotel is home to a few beautifully styled rooms, all fitted out with timber floors, natural light, large beds and luxe boho decor.
Port Mill Bed & Breakfast
Fremantle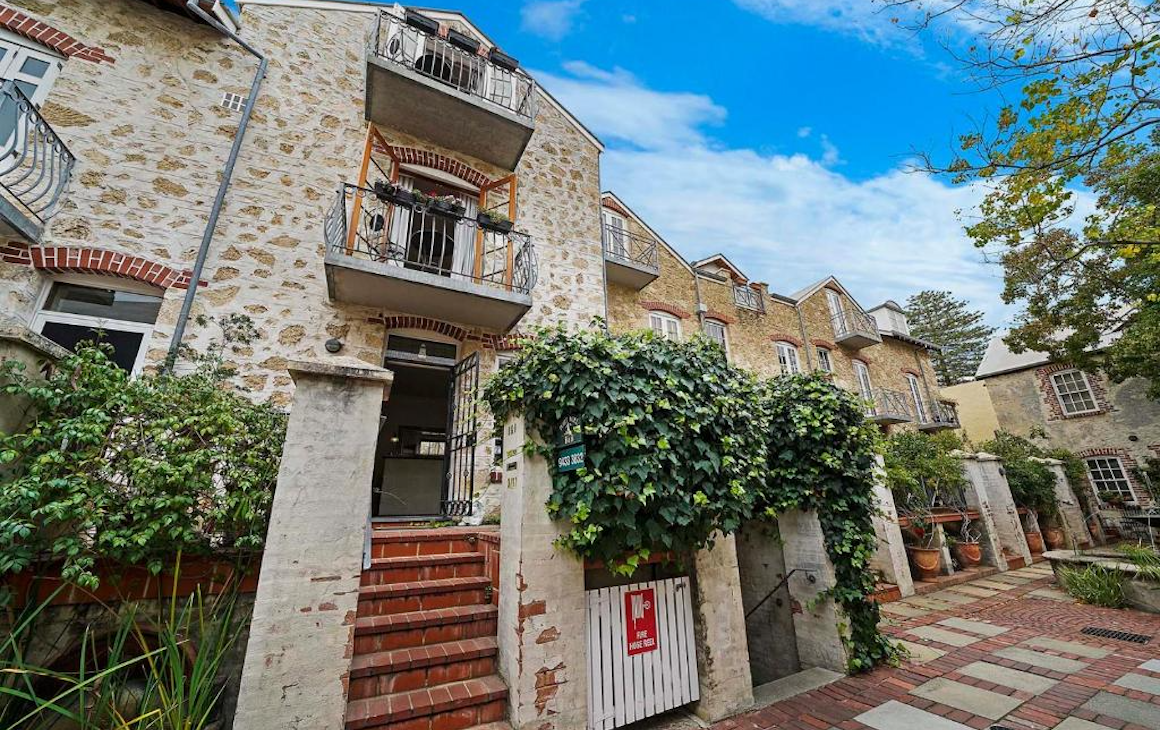 Once a limestone flour mill in the 1860s, this luxurious B&B is now home to four stunning suites, centred around a lush courtyard. And while this courtyard feels private, just step onto Essex Street and you'll find yourself smack bang in the middle of Fremantle, where beaches, wine bars, cafes, cinemas and shops are all at your disposal.
Reminiscent of an idyllic Mediterranean country estate, keep to the theme and head to Whisper Wine Bar next door and dine across the road at the French bistro, Angel House.
Esplanade Hotel by Rydges
Fremantle
The historic Esplanade Hotel is one of Freo's most noteworthy accommodation options, due to its size, stunning white tiered shape and superb location on Marine Terrace.
This hotel has everything you could really need when on a staycation—multiple bars, resort pools, a gym, a downstairs restaurant and close proximity to the beach. Home to 300 rooms, the Esplanade Hotel has accommodation with private balconies and cosy beds to make your stay extra luxe.
Need more ideas? Check out our favourite Airbnbs in Fremantle.
Image credit: Hougoumont Hotel, Warders Hotel, Nautica Residences, Tradewinds Hotel, Local Hotel, Port Mill Bed And Breakfast, Esplanade Hotel by Rydges
Editor's note: Urban List editors independently select and write about stuff we love and think you'll like too. Urban List has affiliate partnerships, so we may get revenue from your purchase.