Take your lover's taste buds on a trip to Margaret River this Valentine's Day with a bottle of Dune Distilling Co's brand new Lime and Green Tea Gin.
In true Dune Distilling Co style, the refreshing new release celebrates everything local—from the zesty Margaret River limes to the green tea leaves from Seven Seas Tea, and of course the artwork featured on the label.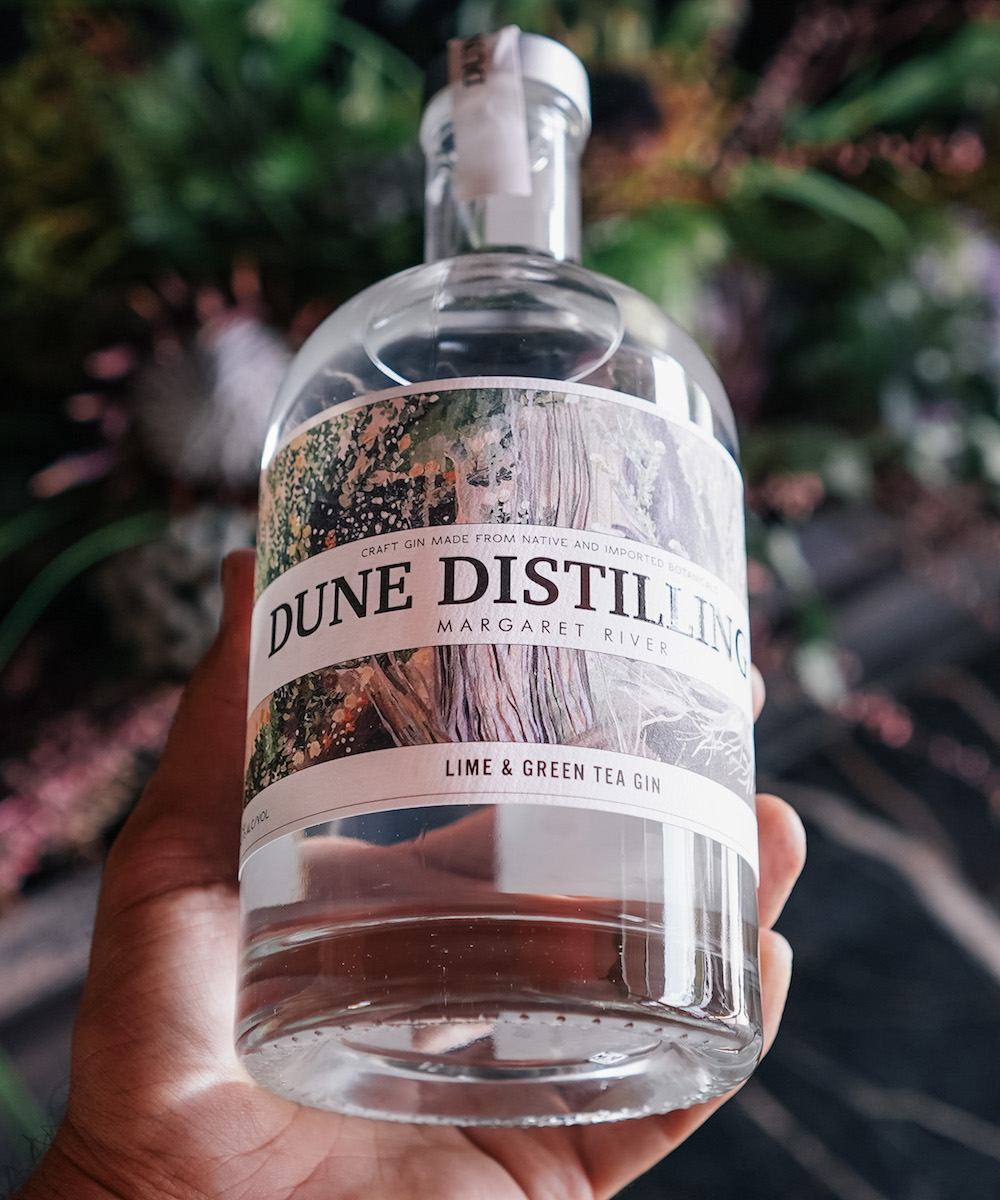 Emerging West Australian artist Elsie Harbour drew inspiration from the colours and details of the coastal shrub at Redgate Beach in Margaret River to create her artwork "The Land In One Hand", which is the perfect finishing touch for this summery craft gin.
Of course, they've also got their full range of delicous gins if you're not feeling the lime and green tea flavour—the beautifully pink Rhubarb and Hibiscus Gin seems equally appropriate for a V-day pressie.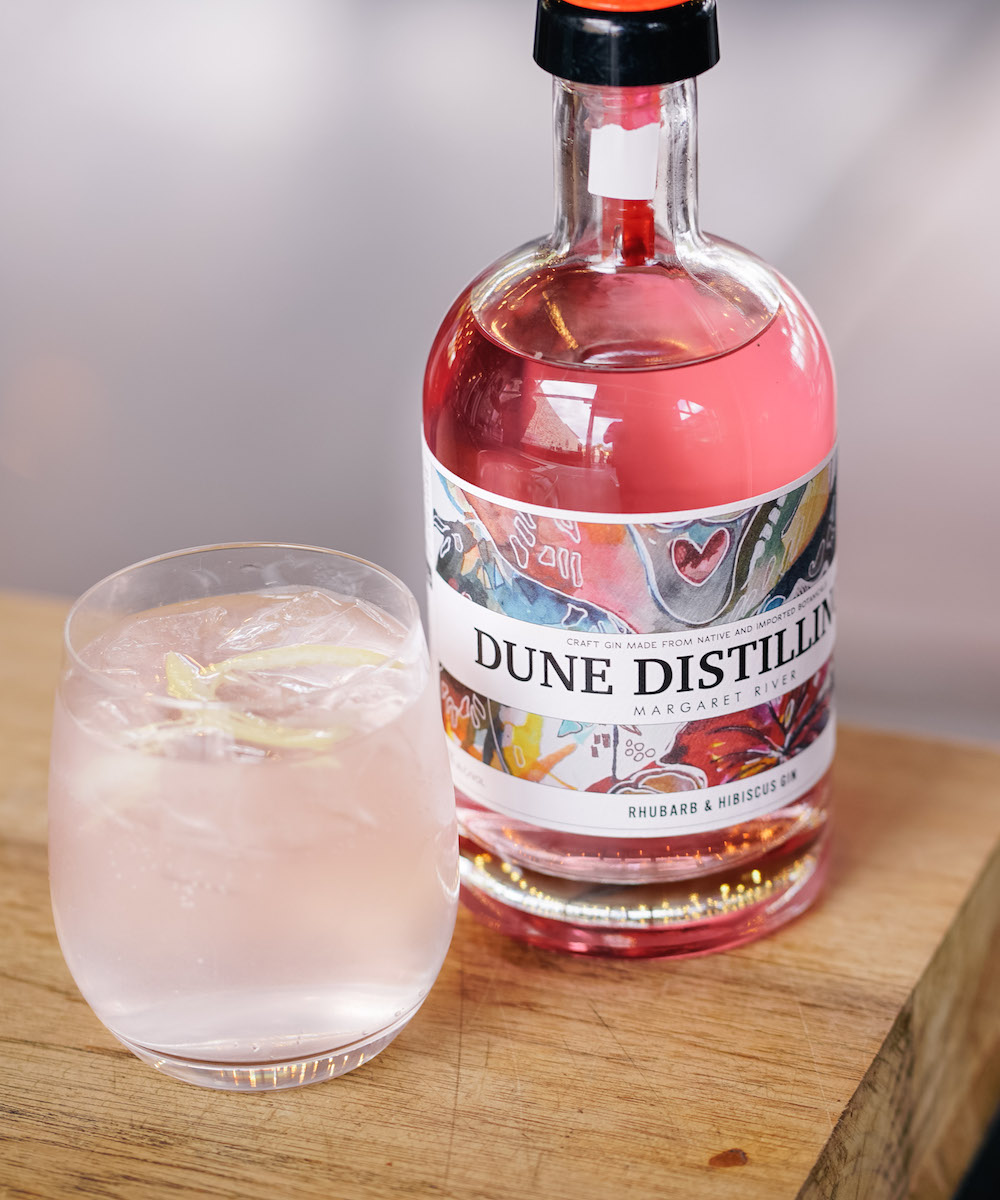 To up the ante, why not check out Dune Distilling Co's two incredible gift boxes? They will allow you to enjoy the very best of the South West wherever you are this Valentine's Day. Take your pick from the Just For You box—a selection of treats such as Vasse Virgin bath salts, an eye pillow from Walpole's Thurlby Herb Farm, a tinned candle from Ocean House and a 200ml bottle of Dune Distilling Co gin—or opt for the larger Let's Share hamper which includes a 700ml bottle of gin, Gabriel Chocolate and all of the other fabulous goodies.
If you really want to go all in on the gin-loving experience, drop by Dune Distilling Co's cellar door for Valentine's Day (or any time soon, really), not only will you be able to pick up one of their amazing gift boxes, but you'll also be able to enjoy a selection of delicious gin cocktails—think Signature Gin with Blood Orange and Watermelon Pickle, Australian Xmas Gin with Ginger Beer, and of course the Lime and Green Tea with Tonic and Garnish.
Dating a non-gin-lover? Fear not, you'll find plenty more gift ideas in our sustainable Valentine's Day gift guide.
Image credit: Dune Distilling