Located three hours from Perth, Dunsborough is one of our fave destinations down south. Flanked by stunning surf beaches and outdoor trails, home to some of the best food and drinks the southwest has to offer and full of beautiful coastal boutiques and secondhand shops guaranteed to test your willpower—all conveniently located between other hot spots like Margaret River, Yallingup and Busselton. It's no wonder it's becoming busier and busier by the year.
If like us, you like to design your getaways around eating and drinking, we've rounded up some of the best food and drink Dunsborough has to offer to inspire your next escape. We've included a few spots slightly out of Dunsborough, but trust us, they're worth venturing out a little further for.
Coffee, Breakfast & Takeaway Bites
Merchant And Maker
Friendly service, super coffee and a host of take home goodies mean that Merchant and Maker in Dunsborough is your one-stop shop on your trip down south. Choose from all sorts of caffeine affiliated drinks and accessories from pour over, French press and Aeropress through to eco cups. Bonus points for solving the problem of 'what's for dinner?' with one of their home cooked take home meals.
Wild And Woods Cafe
Part cafe, part eco store and pantry, WIld And Woods Cafe is the perfect spot for a wholesome brekky and their display cabinet alone will have you convinced from the moment you walk in. Go for a scrambled egg and halloumi wrap, toasted of course, and wash it down with a locally roasted coffee or nutritious smoothie. As you'd expect, this place is an absolute wonderland for anyone with special dietaries.
La Lah Cafe
Sitting pretty on the main road to Dunsborough foreshore, La Lah Cafe is one of the freshest coffee joints to hit Dunsborough and we've fallen head over heels for its aesthetic interiors and gram-worthy brunches. Go ahead and grab an oat milk latte and the brioche french toast topped with edible flowers and just try not to whip your phone out for a quick snap before inhaling.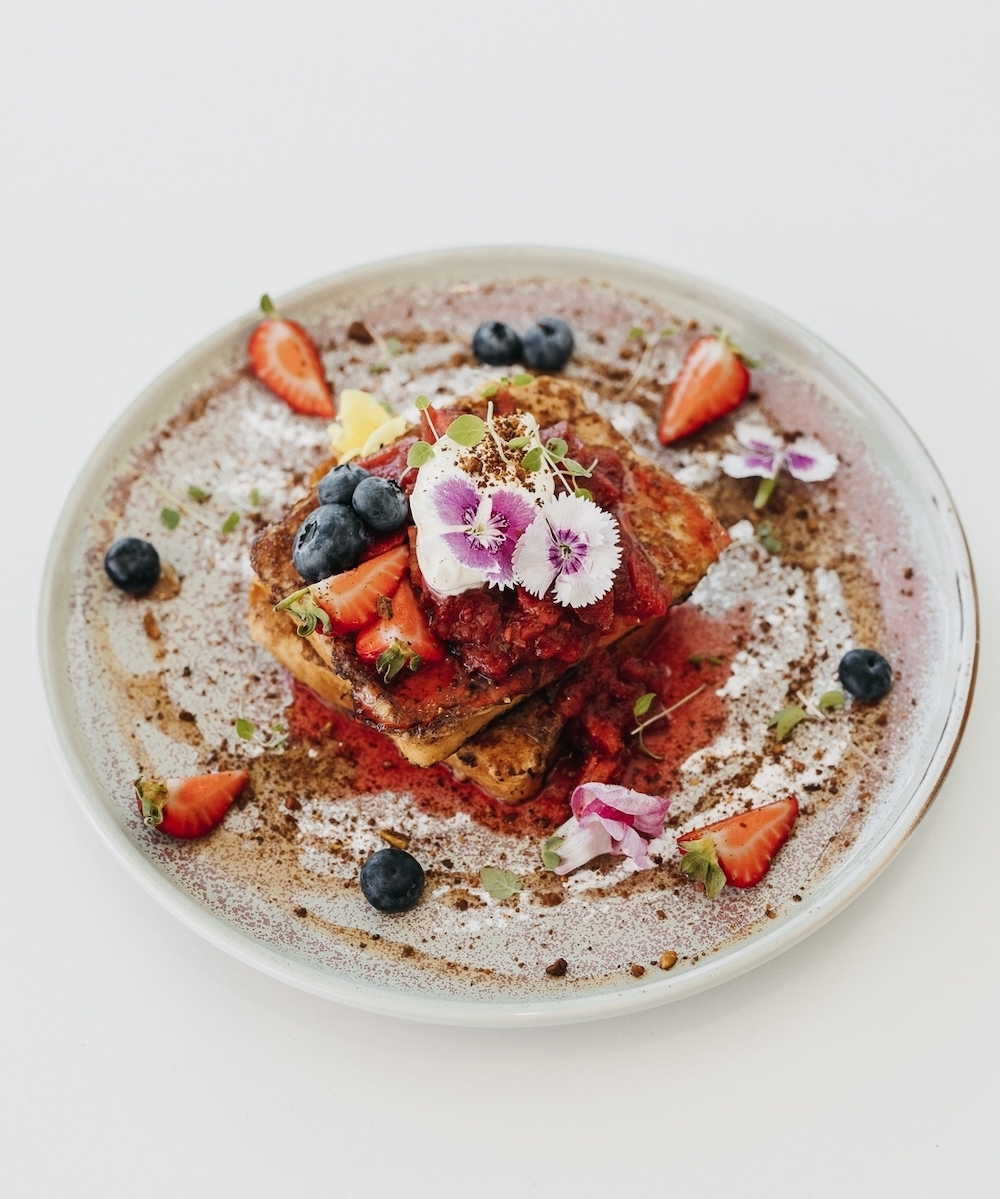 Silver Bullet Espresso
Good coffee and good company can only be bettered by good views. Dunsborough Bay is filled with golden sands, sun-drenched skies and aquamarine waters. Grab a coffee from Silver Bullet's vintage airstream van and you will be graced with a friendly chat with owner Sally. One of the most relaxing spots by the beach to bring your eco cup out to play.
Hot Chocolatte
As the name suggests, this is exactly where you'll find the best hot chocolate in the southwest region. This is also where you'll find a ham and cheese toastie made with the fluffiest, freshest white bread that has been slathered in garlic butter. We didn't know that our toasted sandwiches were missing the garlic bread element until we had one at Hot Chocolatte, safe to say it was painful to go back to the run of the mill sandwich.
Meelup Farmhouse
If you're heading down south, you won't regret giving Meelup Farmhouse a spot on your food itinerary. Dress up in your Sunday best to celebrate over a beautiful brunch or take your sandy feet and furry friend out for a coffee on the porch. Rest assured that you won't leave disappointed. You'll be seriously stuck on what to order from the carefully curated breakfast and all-day grazing menu showcasing the best of what's in season. If you've worked up an appetite, you'll love The Farmhouse breakfast, Turkish poached eggs or the orange and poppy seed pancakes will also hit the spot.
Tas's Bakery
When all is said and done, there will never be anything as good or comforting as a homestyle chicken and salad roll from Tas's Bakery. The freshly made bread, salad (yes, there is beetroot), cheese and a generous portion of chicken is our idea of the perfect lunch to-go. Even when you're eating it at the beach and you get that little crunch from the sand your friend "accidentally" flicked onto your sambo when rearranging the towel, it's still delicious. We also can't go past their hot pastries on a chilly morning, so we say head in early for something to eat now and grab something (or multiple things) for later.
Restaurants, Bars & Pubs
Chow's Table
Malcolm Chow opened his modern Chinese restaurant Chow's Table in 2018 and since then we've been going to sleep every night dreaming of deliciousness like mapo tofu, roast duck and roti. The selection of local wines and beers makes the experience even more special, knowing the very grapes you're drinking were probably grown on the neighbouring property. This is an absolute must!
Peko Peko
This local institution has blessed the south with its tasty, fresh interpretations of the Asian classics and we're here for it. If you're in need of a take-home dinner, these are your guys. The teriyaki tofu rice paper rolls with miso and ginger dipping sauce have had us in a chokehold since we tried them, and it doesn't seem to be loosening.
Yarri Restaurant And Bar
From the moment you walk into Yarri, you know you're in for something special. The modern Australian set menu crafted by chef Aaron Carr will take you on a gourmet tasting trip through the region's best, with seasonal local produce a-plenty and fresh picks plucked straight outta their garden. Kick off your experience with a round of cocktails before the drool-worthy sourdough arrives, then settle in for Snake + Herring's delish wine pairings with each course. Smiles and full bellies are guaranteed.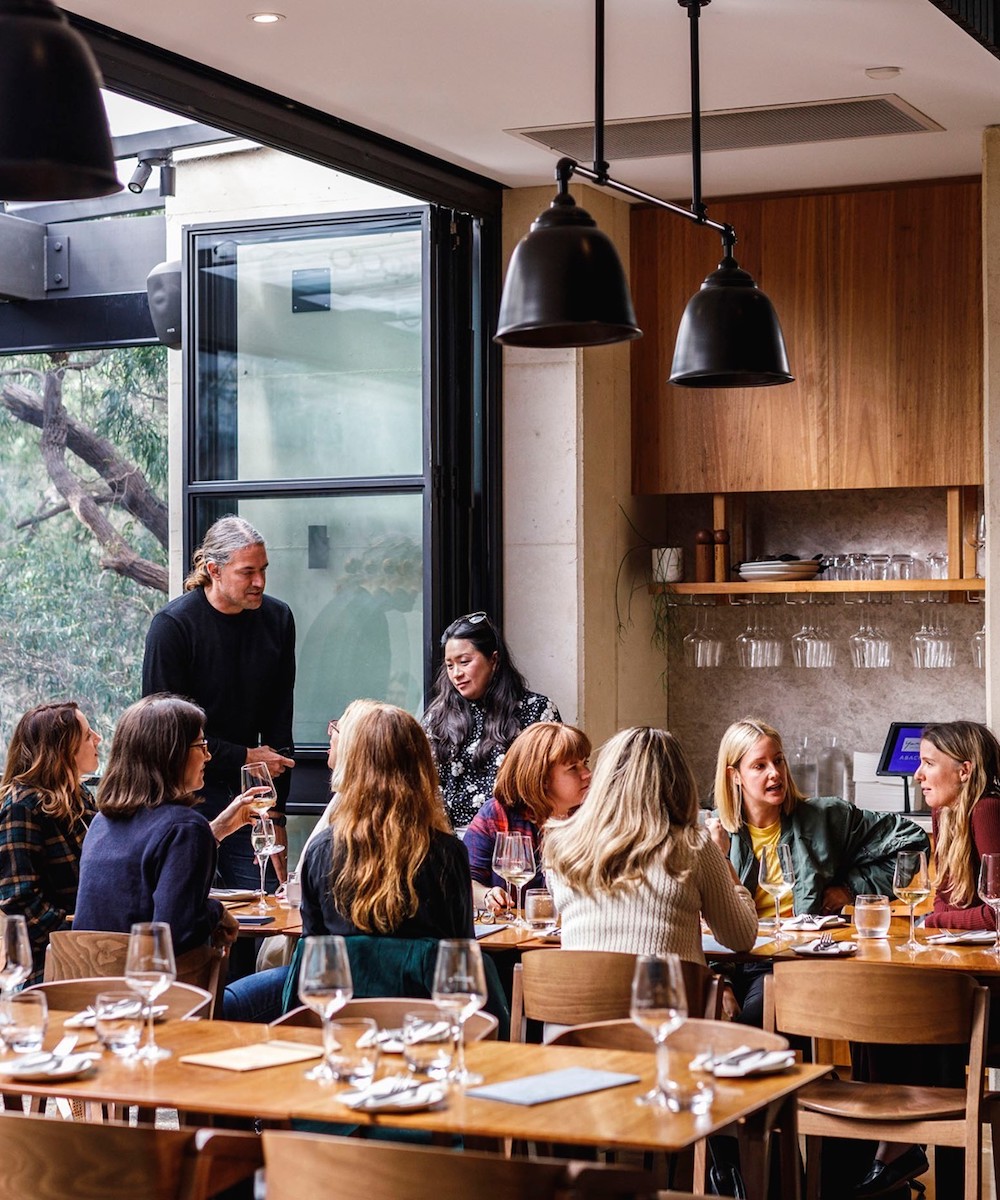 Bungalow Neighbourhood Social
Yes, you're still in Dunsborough, but my lord does it feel like you're in the retro Californian pad of your dreams. The vibes are just as good as the aesthetic at Bungalow, which is housed in a woodworking warehouse from the sixties. The sourdough pizza bases roped us in, but the selection of natty wines made us stay. You'll also find $12 cocktails from 5 pm on Thursdays, and while you're there make sure you pick up their roast chicken with herbed butter, corn puree and the potatoes covered in parmesan.
Lady Lola
Lady Lola is the sophisticated opening from Chef Michelle Forbes (formerly at Rockpool, The Trustee, Subiaco Hotel and Cullens) and her equally experienced partner Marinela Antonic. Lola stands for 'love of life's adventures', so no surprise to see the menu features riffs on some of the pair's favourite dishes from their travels around the world, all made with the best seasonal produce available. While Michelle delivers fresh takes on classic dishes such as vitello tonnato and beef bourguignon Marinela heads up the drinks and wine list, which focuses on small batch, minimal intervention, intriguing and textural wines.
Casina
On your way between Yallingup and Dunsborough, you'll come across Casina Dunsborough along Caves Road. It's a Mediterranean restaurant inspired by the flavours of Southern Italy and Northern Africa, serving up halloumi, braised beef cheek, locally caught fish, homemade pasta and charred chicken, to name a few appearances on the menu. They're also open for breakfast, with spiced oat porridge and pikelets with rose compote on offer.
Clancy's Fish Pub
This institution has been blessing us with the best fish, chips, beer and excellent vibes for 30 years. There's a reason it has four locations that seem to always be heaving. Lucky for us the Dunsborough location is probably our favourite. It matches the switched off, easy arvo energy we seem to adopt as soon as those tyres hit the Bussell highway.
Wineries & Breweries
Wills Domain
We've had a permanent crush on Wills Domain since the first time we sat down amongst the vines for one of Chef Seth James' delightful degustations. And while James may have flown the coup to create a new vision at Frui Momento in Margaret River, the team at Wills Domain continue to knock out aesthetically pleasing, technically brilliant and mind-blowingly tasty plates as if he never left.
Keen to visit Wills Domain in the future? Purchase a gift voucher here.
Goon Tycoons & Abbey Vale Wines
Talk about a one-stop shop! This handy little destination is home to two cellar doors—Goon Tycoons and Abbey Vale Wines—as well as Yallingup Cheese and Wullura Olive Oil so you can tick off a lot in one go and fast-track it back to the Airbnb to enjoy your spoils.
Marq Wines
A mere ten minutes from Dunsborough you'll find the cellar door of Marq Wines. Surrounded by peppi trees, the simple homestead is the place to go if you're keen on trying some lesser-known varietals that will no doubt leave you asking for one more sip. Our suggestion? Pair a cheese or charcuterie board with your tasting and take a seat on the verandah because it's highly likely you won't want to leave.
Swings & Roundabouts
If you love pizza (don't we all?), you've gotta try the woodfired pizzas at Swings & Roundabouts. They are cooked to perfection, with the yummiest tomato base we've tried in a while, and are decently sized too, so they're perfect to share (or to have all to yourself, we won't judge). Pair your pizza with a bottle of Swings and Roundabouts wine, and you're set for the next few hours. Try and nab a seat on their swing chairs and soak up the views over the undulating vineyard.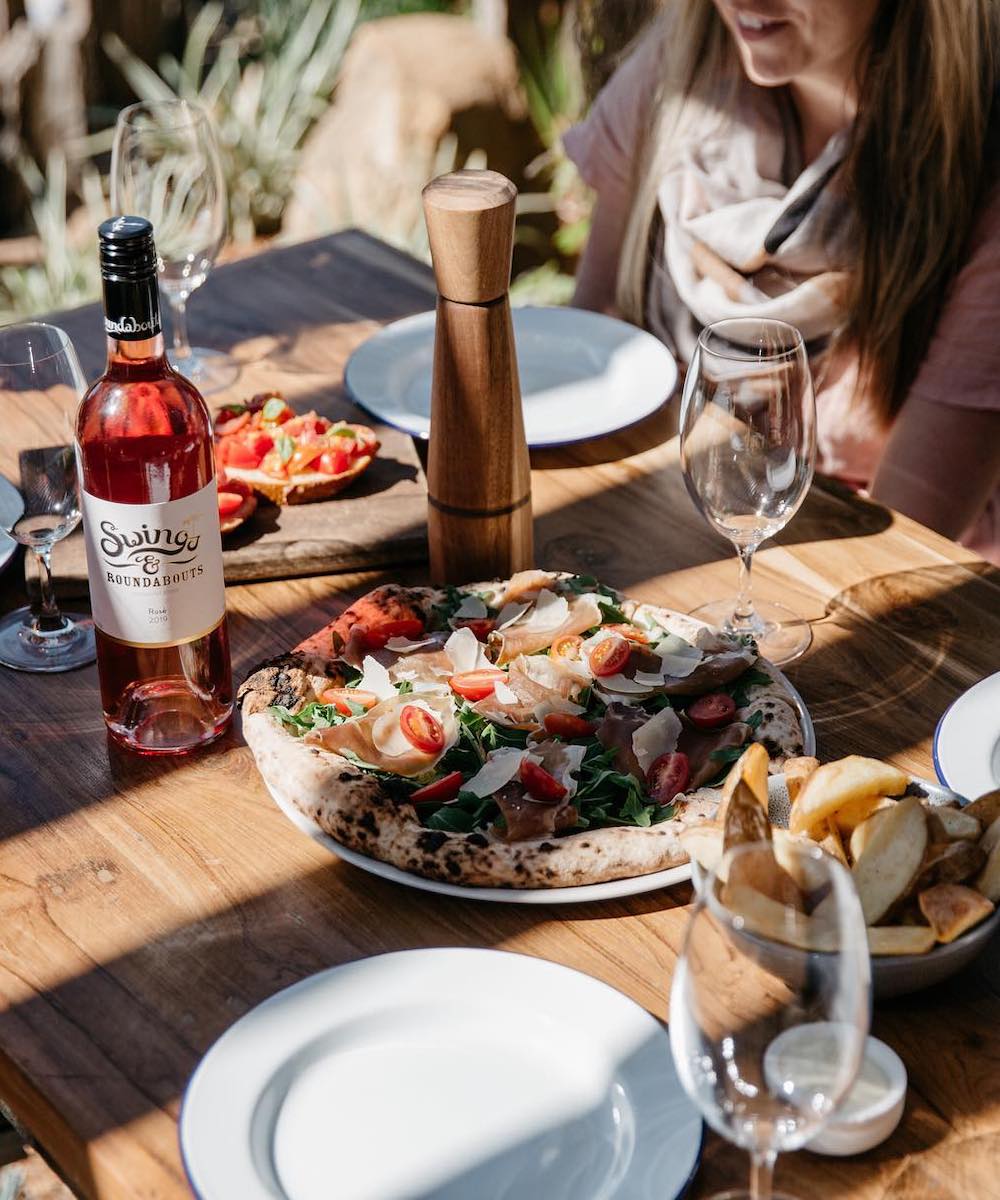 House Of Cards
If you're making the trip out to Chow's Table for a feast (and you should be), you definitely want to swing past House Of Cards and say hello to Liz, Travis and the team at their gorgeous cellar door. All their wines are 100% organic and we challenge you to leave without half their collection in your boot. They've also got a bunch of local produce to purchase so you can basically sort your afternoon cheese platter and vino out here too—you're welcome.
Marri Wood Park
You don't often get free tastings in the Margaret River region these days, but at Marri Wood Park you do. The family-run, certified biodynamic vineyard and cellar door serves up their full range of wines for you to try in a charming setting surrounded by natural bushland. Call ahead and the legends can have a cheese board waiting for you on arrival.
Deep Woods Estate
Those who know wine, are probably already familiar with Deep Woods Estate. The winery is known for its Cab Sav and Chardonnay but we're really in love with the fact you're encouraged to byo picnic nummies and lay out on the lawn overlooking the vineyards...with a little bottle of something from your cellar door tasting of course. We guarantee you'll be exclaiming, "now, this is living" before the day's done.
Black Brewing Co
Black Brewing Co is part brewery, part distillery and part winery and we can't help but love it. The food menu has a strong Indonesian influence but keeps local with its produce. It's all made to be shared and it's far more delicious than you'd expect, plus the servings are huge. Do yourself a favour a pick up a six-pack of their honest ale, made in conjunction with Taj Burrow, Jay Davies and Dino Adrian. For spirits, there's an in-house, copper-stilled gin that is one of the best we've tasted in a while and they also do wine so everyone is covered. It helps that the brewery grounds are stunning too—located next to an expansive pond and plenty of routes for that post-feed waddle to settle your stomach.
WIld Hop Brewing Co
Epic brews paired with yummy wood-fired eats fresh out of the oven makes Wild Hop a pretty darn special spot for a casual lunch. Throw on the lush outdoor area and friendly service and you've got yourself a real winner. No wonder the locals can't get enough.
Beerfarm
Our favourite thing about Beerfarm is undoubtedly the fact that it's dog-friendly. But don't worry, if you're not a dog person, there's still plenty to love about this place. The space used to be a dairy farm and the main bar is in the old hay shed, complete with a long jarrah bar, and a Ghostbusters pinball machine. The beer list is sectioned into 'Session' and 'Specialty' and ingredients are as local as they come—the Australian Bitter uses nearly 95% WA ingredients, and the western cider is made with Manjimup apples. When it comes to food, the lamb ribs are a worthwhile hands on experience.
Eagle Bay Brewing
Eagle Bay Brewing is the stunning microbrewery run by three siblings who've taken the family property to make quality, preservative-free beers. Sit outside and bask in the view of the green grounds until the late afternoon while digging into a casual Aussie lunch, with wood-fired pizzas, sharing plates and seafood mains. If you want to wander around, the kitchen has its own garden of herbs and veggies you can take a peek at as well.
If you're keen to keep the road trip going, check out all the best spots to eat and drink in Margaret River.
Image credit: Bungalow Neighbourhood Social, La Lah Cafe, Yarri, Swings & Roundabouts