If you're reading this, chances are you're someone who's always planning their next adventure and never says no to a road trip. Well, lucky for you, we've compiled a list of the best things to do, eat and see in Esperance—which just so happens to be the ultimate spot for a sun-soaked summer getaway, so you can start getting excited about your next WA holiday.
Esperance is home to 500km of dazzling coastline dotted with glorious white sandy beaches, epic surf breaks, awe-inspiring walks and trails plus plenty of unique flora and fauna, making it a must-visit for all West Aussies.
Start putting together your itinerary—here are all of the best things to do, eat and see in Esperance.
Lock In Accommodation For Your Esperance Adventures
First things first, you're going to need to find a place to rest your head at the end of each day. Whether you're a keen camper or you much prefer to get cosy in a cottage or chalet, there's a ton of awesome stays central to town and the beach that will cater to every traveller's needs. Here are some of our top picks.
Book A Stay At Esperance's Best Airbnbs
With the beach only a stone's throw away, this cute coastal-inspired cottage will give you the best of both worlds if you'd rather not sleep in a sandy swag but you still want to be right in the middle of all the action. Cowrie Cottage can sleep up to eight guests, and it's right around the corner from Esperance's main strip—could it get any more convenient? If you're visiting Esperance with the kids in tow and you'd much prefer to stay right on the beach, look no further than Salt And Soul Beach Shack. This newly-renovated gem is across the road from the foreshore, and it's been delightfully decorated with bright, beachy interior to match the vibrant tones of Esperance.
Pitch Your Tent At A Coastal Campground In Esperance
Take a break from having a roof over your head and opt for a canopy of stars at one of Esperance's many beachside campgrounds—it's certainly the best way to immerse yourself in the natural wonders of the region. Stay beside friendly kangaroos at Lucky Bay Campground and prepare to be wowed by white sand and turquoise waters; take in the wonders of Cape Le Grand at Le Grand Beach Campground or try your luck at Alexander Bay Campsite—this one is first in best dressed, so plan accordingly.
Snap A Picture At This Insta-Worthy Esperance Chalet VIllage
If you've trawled through #Esperance on Instagram, you've probably stumbled across your fair share of photos of the super photogenic A-frames at Esperance Chalet Village, located in Bandy Creek. These stunning stays tend to book out far in advance for obvious reasons, so you'd better hop to it if you want to sleep in one of these well-equipped studios. If the A frames are all booked out, don't fret—the village is also home to plenty of shacks, cottages and log cabins (and you'll still be able to admire the A frames from afar).
Feast And Sip Your Way Through All Of The Best Restaurants And Cafes In Esperance
FishFace
FishFace is your one-stop shop for all things seafood in Esperance. Whether you're chasing a family serve of locally-caught snapper to take down to the beach at sunset or you'd rather sit down for oysters and grilled Abrolhos scallops, this place seriously has it all.
Taylor St Quarters
The menu at Taylor St Quarters beautifully showcases the very best of Esperance's local produce, but that's not the only reason you should give these guys a visit. Pouring Insta-worthy cocktails made with locally-distilled gin and serving up dishes such as Esperance pork belly with cauliflower puree with gorgeous ocean views in the background, Taylor St Quarters is the perfect spot for any occasion.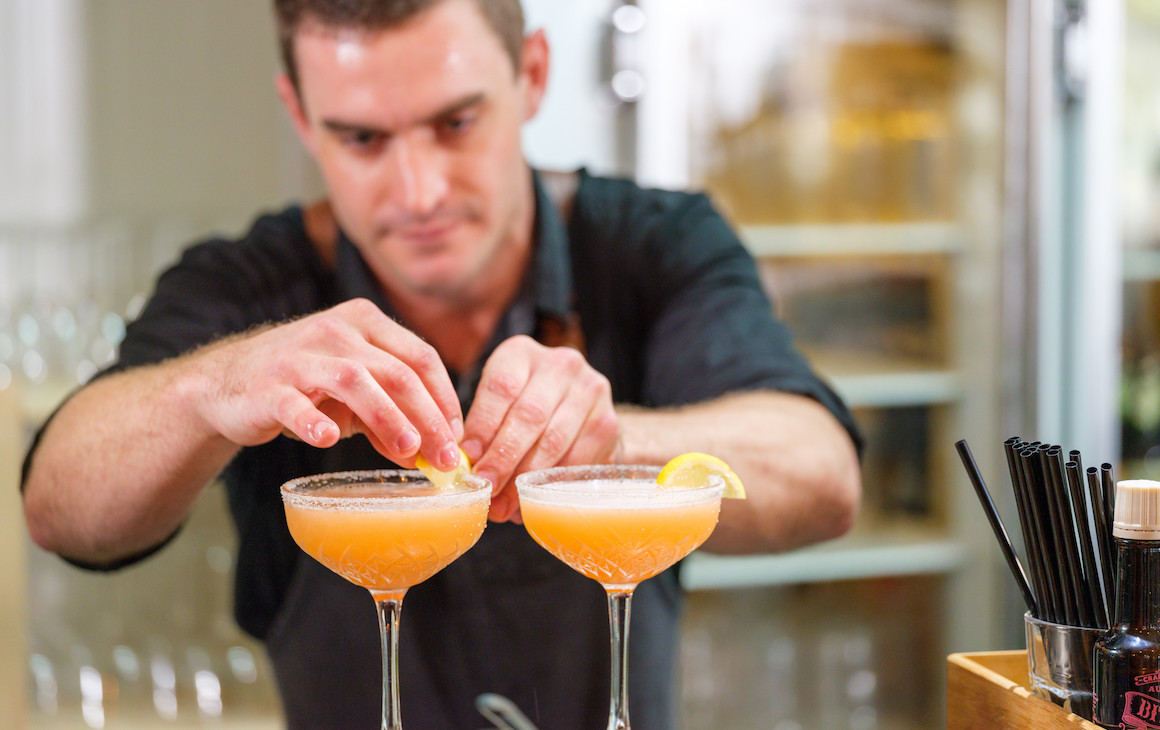 Bread Local
Allow us to let you in on a little secret. Bread Local is a bakery located four kilometres from Esperance's town centre, and they're only open from 3pm until 5.30pm every Friday. The best way to get your hands on their gooey cinnamon buns, creamy vanilla slice and tasty pastries is to pre-order online here, then you'll be provided with the exact address for pickup.
Cloud Eleven Coffee And Tea
Coffee and tea connoisseurs will become instant fans of Cloud Eleven. Not only do they use beans from Upward Spiral Roasting, but they also offer a huge range of premium loose leaf English, Asian, herb and organic teas. The best way to enjoy their amazing menu is to dine in—they serve all of their drinks in the loveliest ceramics handmade by local claymaker Mitsuko Rollond.
Lucky Bay Brewing
If you're heading to Esperance—one of the top barley producing regions in WA—it would be rude not to stop by Lucky Bay Brewing for a beer or two. They use the season's best produce to create easy-to-drink lagers, refreshing ales and everything in between, so round up your mates and head here for a frothy. Speaking of everything in between, they also serve up some impressive eats. After you quench your thirst, load up on saucy, cheesy slices of wood fired pizza or dig into share plates like nachos or bruschetta. Want to make your trip here extra special? Beer fanatics can even take a tour of this awesome micro-brewery to find out what kind of magic goes on behind the scenes (and taste some special brew treats).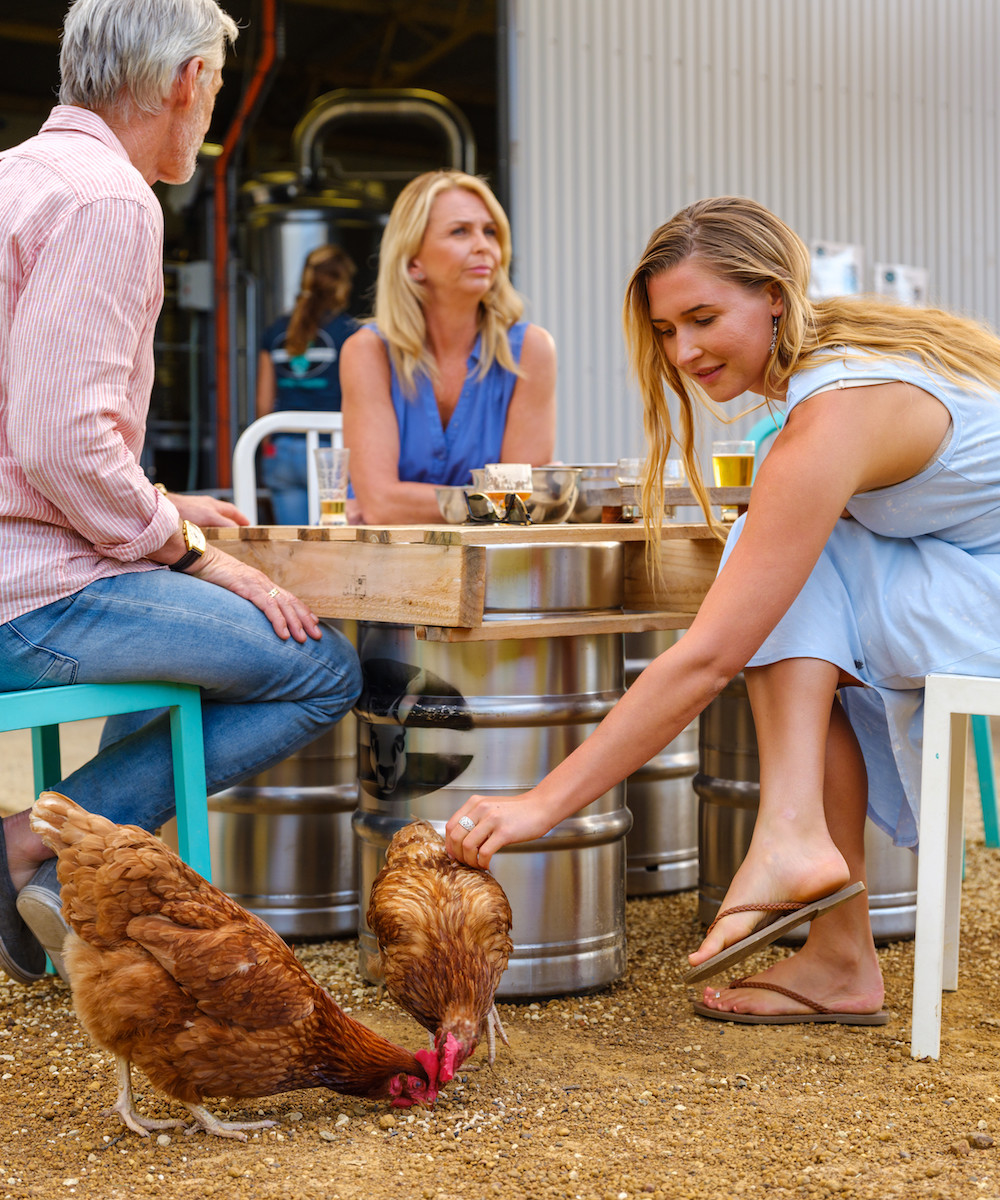 Tick Off All The Best Things To Do In Esperance
There's no shortage of incredible things to do in Esperance, and if you want to fill your itinerary with activities that include more than just visiting all of the top beaches, prepare to take notes.
Take A Dip At Esperance's Best Beaches
Packing your bags for a trip to Esperance in the warmer months should be easy—just throw in your favourite bathers, beach towels and sunscreen. Clothes will barely come in handy when you're spending your days swimming and soaking up rays at all of the region's best beaches. Lucky Bay (where you'll often catch a roo), Hellfire Bay, Twilight Bay, Blue Haven and Wharton Beach are frequently found on lists of Esperance's top beaches, but there are plenty of other amazing spots that deserve mentions. Shearwater Bay is perfect for snorkelling and Thistle Cove is a quiet spot home to the naturally-formed Whistling Rock.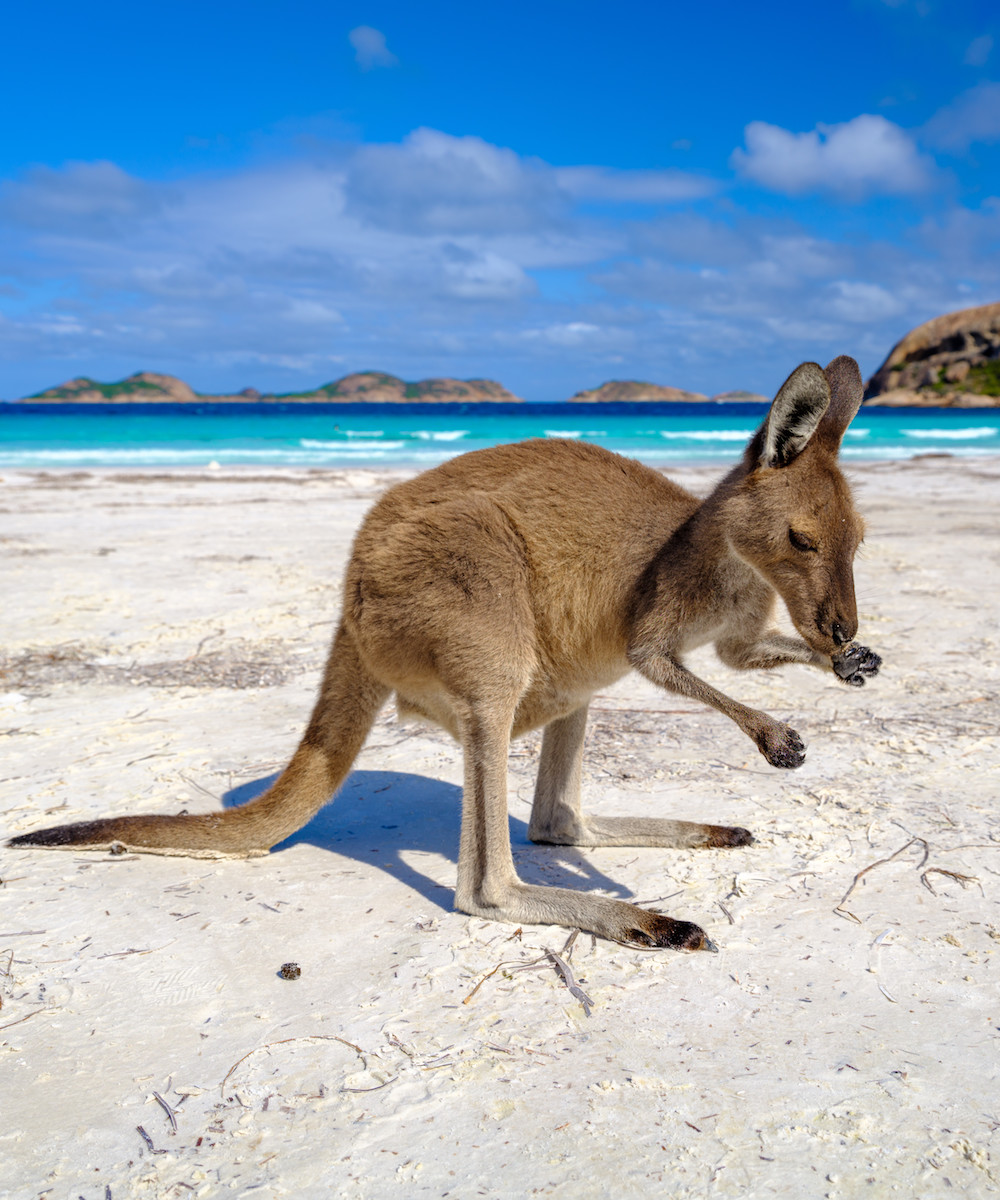 Shop Up A Storm At The Esperance Growers Market
Time your Esperance trip right and you'll be able to shop all of the fresh produce, flowers, handmade crafts and locally-made goodies on offer at the Esperance Growers Market. Held every second Saturday from 9 to 11am, a trip to the markets is the perfect way to get up close and personal with the talented growers and makers of Esperance.
Snap A Shot Of The Pink Lake Hillier
Bypass the Pink Lake and head over to Lake Hiller for the view that stops the scroll. It's not actually on the mainland, so you'll have to jump on a flight with one of the flight operators in the region such as Helispirit Esperance so you can scoot on over to the A-class reserves of Middle Island. It might not be the easiest of places to access, but you'll be well rewarded with views of the candy hued lake, nestled amongst the azure blue of the ocean surrounding the island. The lake is thought to achieve its colour from the extremely high salinity levels. Is it fairy floss pink, bubble-gum pink or flamingo pink? Who cares, it's just so pretty!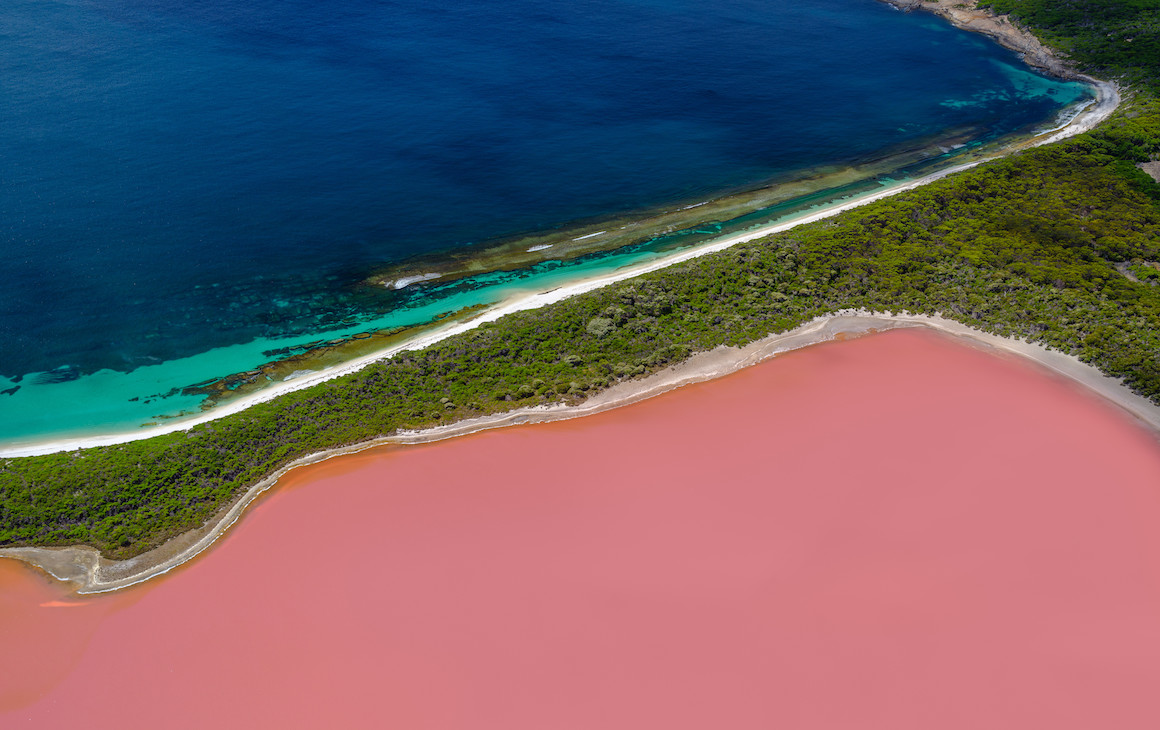 Take An Eco Discovery Tour
Hop aboard an Eco Discovery Tour and prepare to learn all about Esperance's rich history from the comfort of a fully-equipped and modified Landcruiser Troop Carrier. Tour operator Mark is full of knowledge, and no matter which tour you choose—Cape Le Grand, Duke of Orleans or Great Ocean Drive—he'll help you discover all of the untamed beauty the region has to offer, all while teaching you the Aboriginal Dreamtime stories of how these popular natural formations were created.
See The Esperance Stonehenge
Take a trip back to 1950 BC by visiting the Esperance Stonehenge. The only full-size replica of the original Stonehenge in the UK, Esperance's version consists of 137 stones of locally-quarried pink granite and it was built so that sun rays would align with the Station Stones on the summer and winter solstices. We're definitely adding this one to our bucket lists.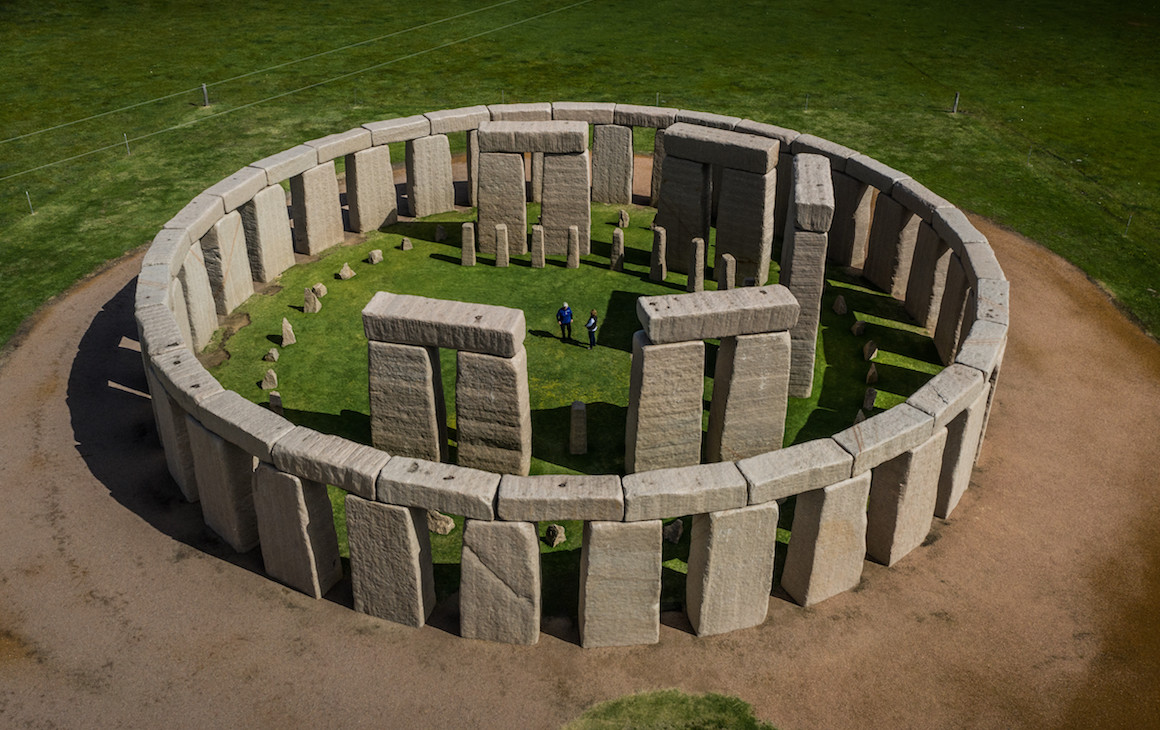 ​​Soak Up Island Life In The Recherche Archipelago
While Rotto might be the first spot that springs to mind when thinking about an island vacay off Western Australia's mainland, did you know that there are 105 islands off the coast of Esperance in the Recherche Archipelago? Most are uninhabitable, however Woody Island is well worth a boat trip. Woody Island Eco Tours are the official operator for the island's facilities, and the gatekeeper to all of the fun. It's definitely worth staying a few nights in the eco-glamping on the island, but if you can only spare a daytrip there is still plenty you'll be able to pack in. Enjoy a leisurely coastal bushwalk before an afternoon of snorkelling in the crystal clear waters of the Southern Ocean. Don't worry if you didn't bring your kit with you, you can hire a set of goggles and flippers from the kiosk.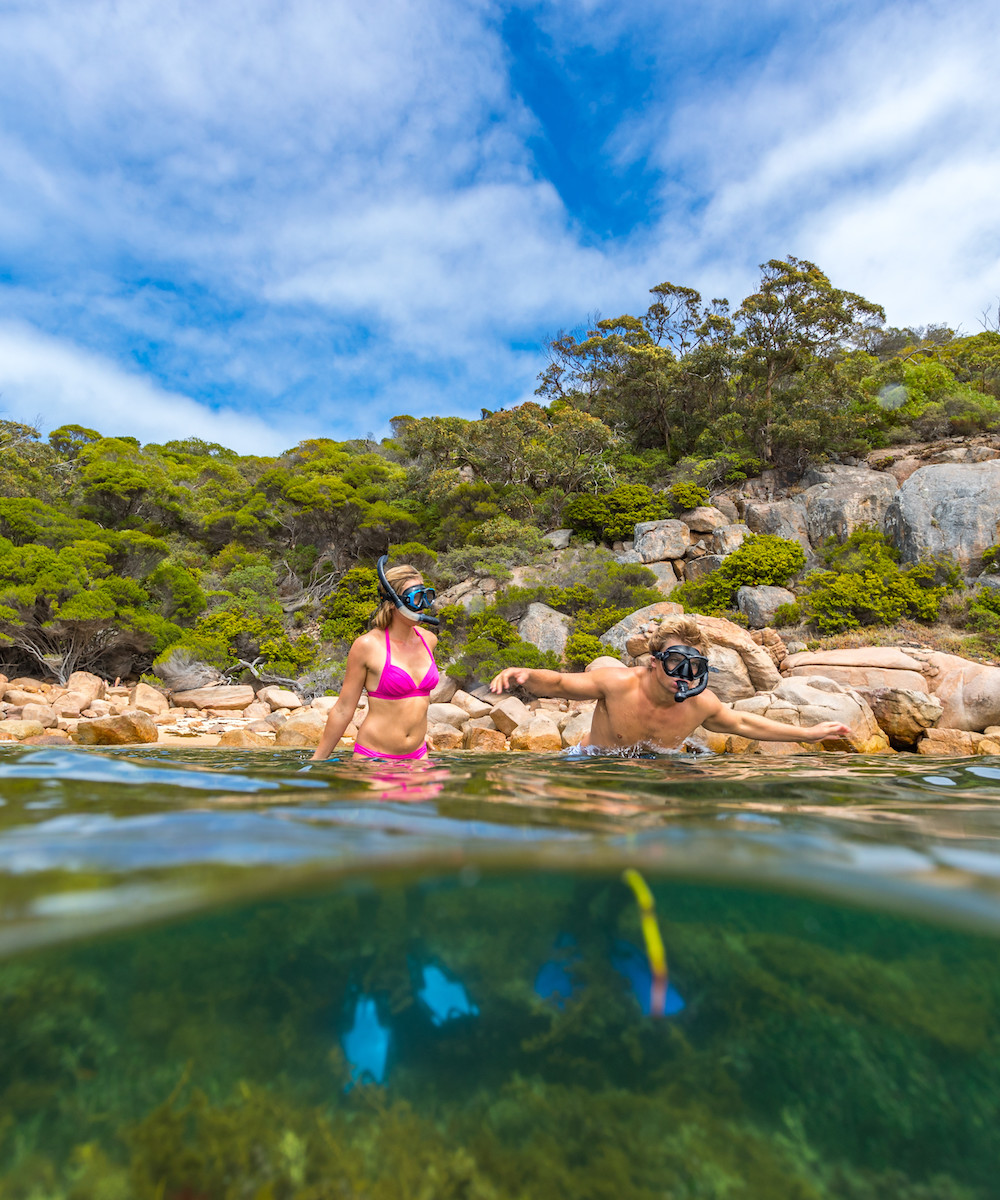 Up Your Photography Skills With An Epic Drone Session
Don't pretend you haven't ogled at those epic shots from above on Instagram. You know—sandy white beaches and water so blue it almost looks like an abstract Rothko painting. Well, if you've attempted your own masterpieces on your drone but they somehow never seem as good, never fear as the pros at Propeller Project have just announced a March road-trip for their drone photography course in Esperance. Seriously, these guys share tips and tricks that would otherwise take months for you to figure out on your own. Why take the long journey when you can take the short cut straight to mastery and wall-worthy prints?
Need more travel inspo? Check out these stunning WA beach houses.
Image credit: Tourism WA
Editor's note: Urban List editors independently select and write about stuff we love and think you'll like too. Urban List has affiliate partnerships, so we get revenue from your purchase.