If your ideal restaurant involves a stunning view where you can soak up iconic waterfront vibes and dreamy sunsets over a cocktail while devouring round after round of delicious share plates, listen up, because you're going to love this under the radar Freo gem.
I'm talking about Harbourside Freo, the spot upstairs next to Little Creatures which has seen a few different incarnations over the years. The latest, though—a return to its mid-2000s namesake—is by far my favourite. It relaunched under the Harbourside name near the tail end of 2019, but given it was only months before the first lockdown hit, we'll forgive you for not realising just how good the revamped version is.
Yes, the venue is still boasting those gorgeous views with floor-to-ceiling glass windows and a breezy outdoor deck. But inside the space is looking better than ever, with a mix of cosy round booths, long tables, small high tops near the waterfront and spacious lounges out on the deck. There's also a central fireplace to keep you toasty during winter and beautiful hanging lanterns that fall symmetrically on either side of the huge triangular roof which hits you with immediate wow factor when you first climb up those stairs and get a glimpse of the boat harbour views that hug the venue.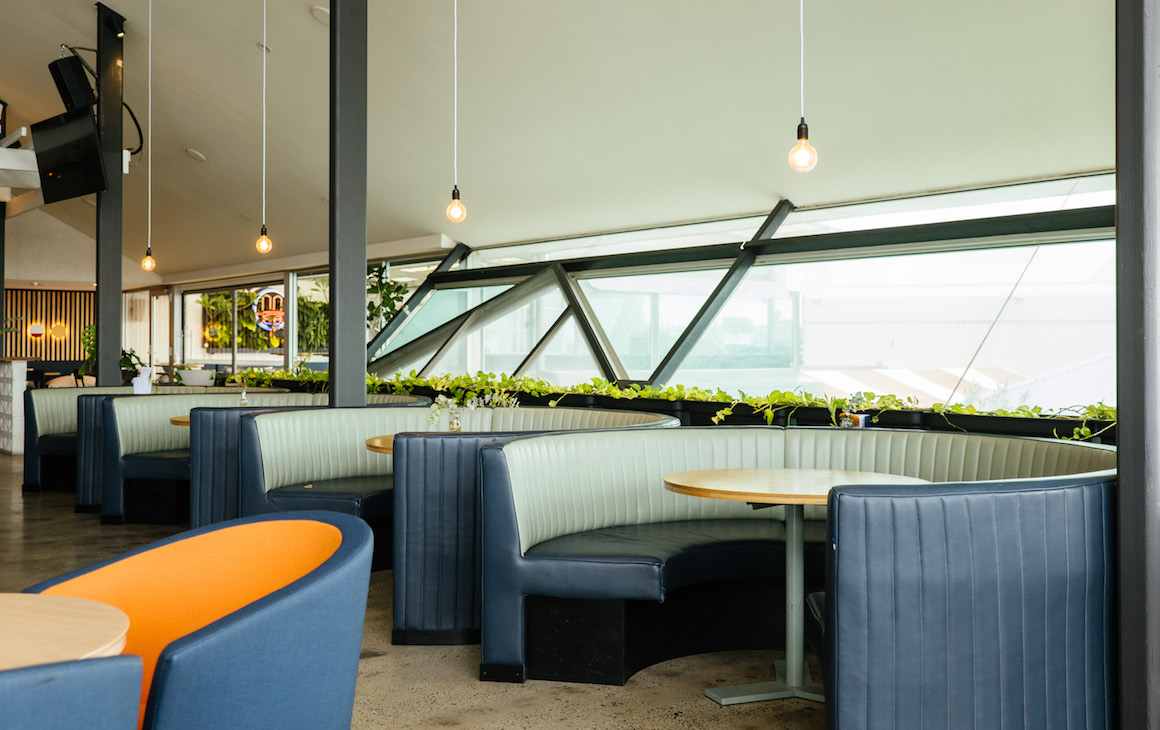 Once seated, it's time to turn your attention to the menu. This, at the end of the day, is what you'll be coming back for. Mediterranean-inspired and designed for sharing, it's loaded with tasty eats from small nibbles to larger plates, salads, and sweets. It's hard to choose favourites but there are a few dishes you really have to try.
To start, the mezze plate is a must—think fluffy, warm pita bread, whipped feta, tzatziki and hummus dips, and olives, chorizo and octopus—and the honey-soaked saganaki (a Greek cheese similar to halloumi) will change your life, so I'd suggest just going right ahead and ordering double of that one.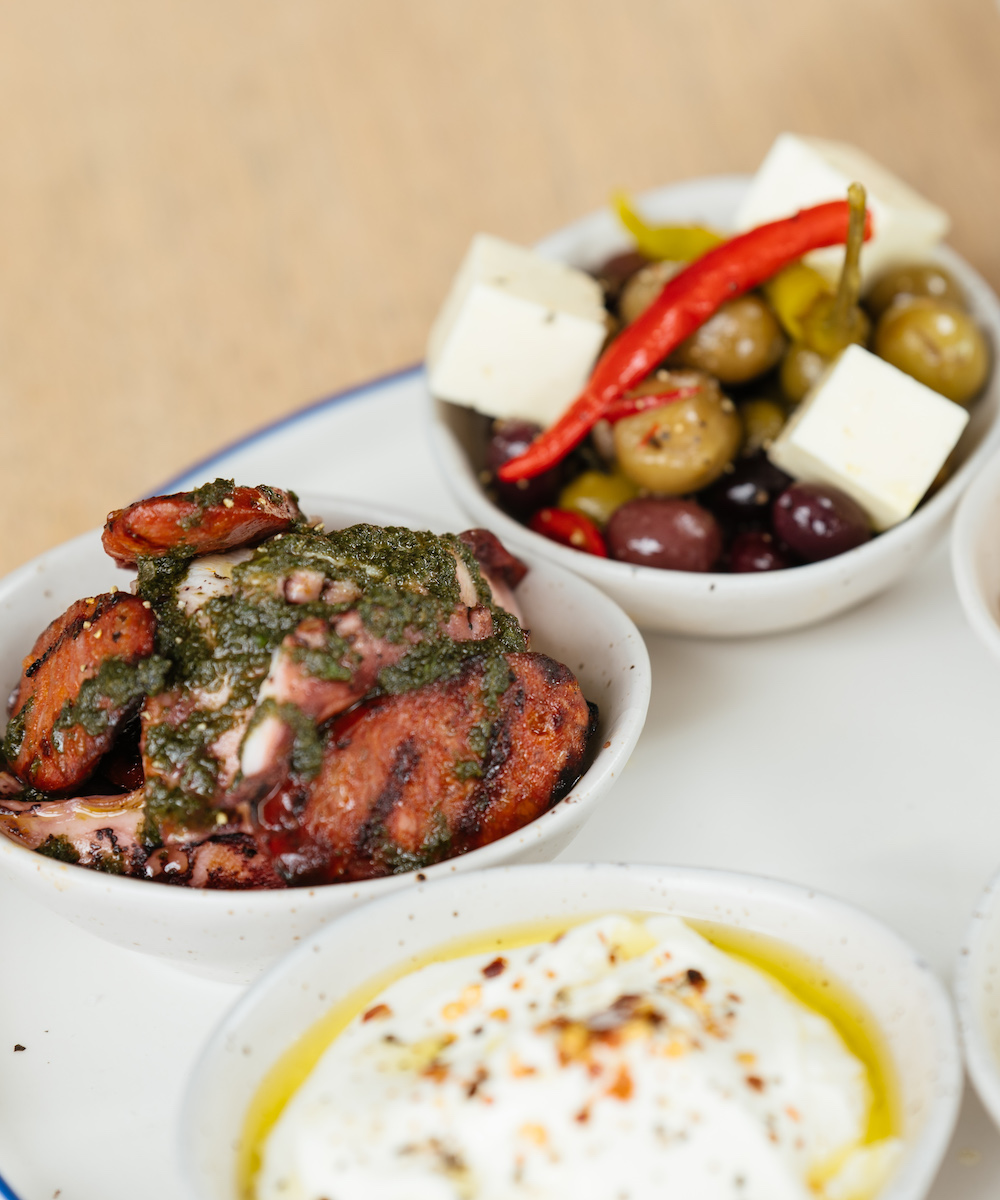 When you're ready for something a bit bigger, take a look at the souvlaki section of the menu. All these dishes are cooked over charcoal—on a snazzy hydraulic grill, we might add—so they're packed with that yummy smokey flavour. My pick of the bunch? The lamb rump—it's tender and juicy and served up with a zesty salsa verde that just sings as soon as it hits your mouth. As for the large plates, the Shark Bay prawns are also a real winner. Cooked in garlic chilli butter and topped with citrus and herbs, these babies taste as impressive as they look.
Hopefully you saved room for dessert, because let me tell you, I don't even like sweets and I had to pull myself away from the orange and lemon cake. Topped with meringue and a tangy lemon gel, it's super light and far too easy to scoff down. If you're after something heavier, though, the tiramisu doesn't disappoint either.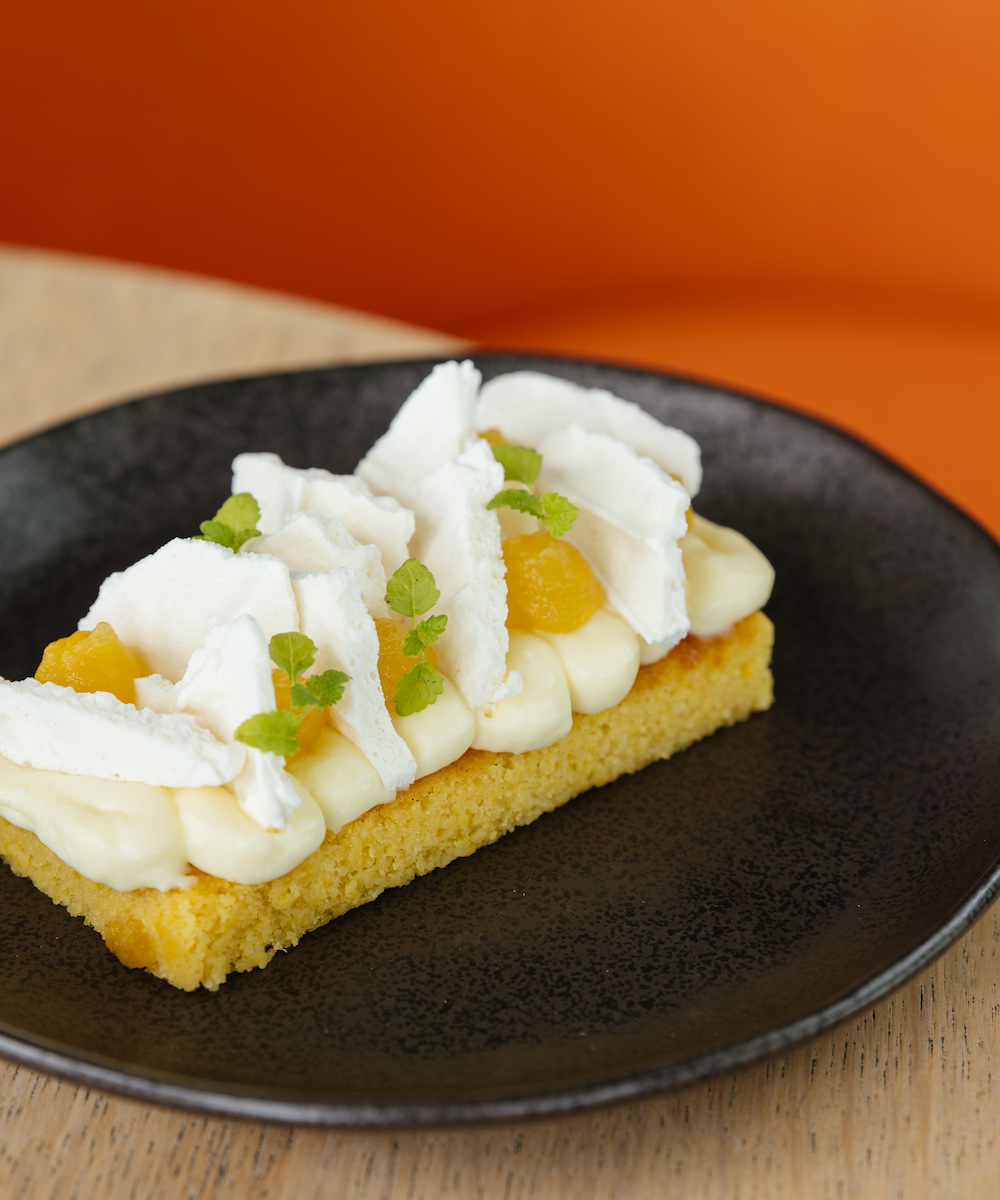 You can wash all your tasty eats down with something equally mouth-watering from the drinks menu. Cocktails, craft beers, quality vino—they've got all the good stuff. Our hot tip, though? Be sure to book in for your birthday because they serve up special zodiac-inspired cocktails each month and if it's your special day, the first one's free.
Safe to say, you should be well and truly convinced by now. But in case you need a little extra sway, we should point out their 'feed me' options are extremely good value—starting at just $40 per person, it's perfect for special occasions with bigger groups. And there's even a vegan option too.
All that combined with the Sonar Room live music space and the Little Comedy Lounge, not to mention pints at Little Creatures right next door and the iconic Freo ferris wheel just over the tracks, and you have the recipe for a fun night out on Fremantle's iconic harbour.
Harbourside Freo is open Thursday to Sunday from11.30am 'til late so get booking.
Want more under the radar gems? Hit up this list of Perth's best hidden bars.
Image credit: Supplied