With incredible beaches, a vibrant dining (and drinking) scene, and gorgeous natural and cultural sites, it's no surprise that Aussies love Thailand—it's our fifth most popular overseas destination.
Lying east of the Thai mainland, Koh Samui is a must-visit slice of paradise in the Land of Smiles, whether you're a first-timer to the country or you've already hit (and fallen in love with) Bangkok and Phuket.
Here's how you should spend your first trip to Koh Samui, Thailand.
Koh Samui Accommodation
With three stunning pools, varied dining experiences and a retro-glam vibe, Avani Chaweng Samui Hotel & Beach Club is your one-stop-shop for your first stay on Koh Samui, Thailand. Located on the breathtaking Chaweng Beach, you'll want to settle on a sun lounge with a coconut, swing by a bottomless rosé sunset session overlooking the beach, or feast on local seafood in the restaurant.
The retro styling carries through to the rooms that overlook the Palm Springs-style pool or the ocean, and the helpful staff can arrange experiences like snorkelling, jet skiing and long boat trips. Avani Chaweng Samui Hotel & Beach Club is in the heart of the bustling Chaweng town and offers the perfect blend of relaxation and holiday indulgence—like Koh Samui on the whole.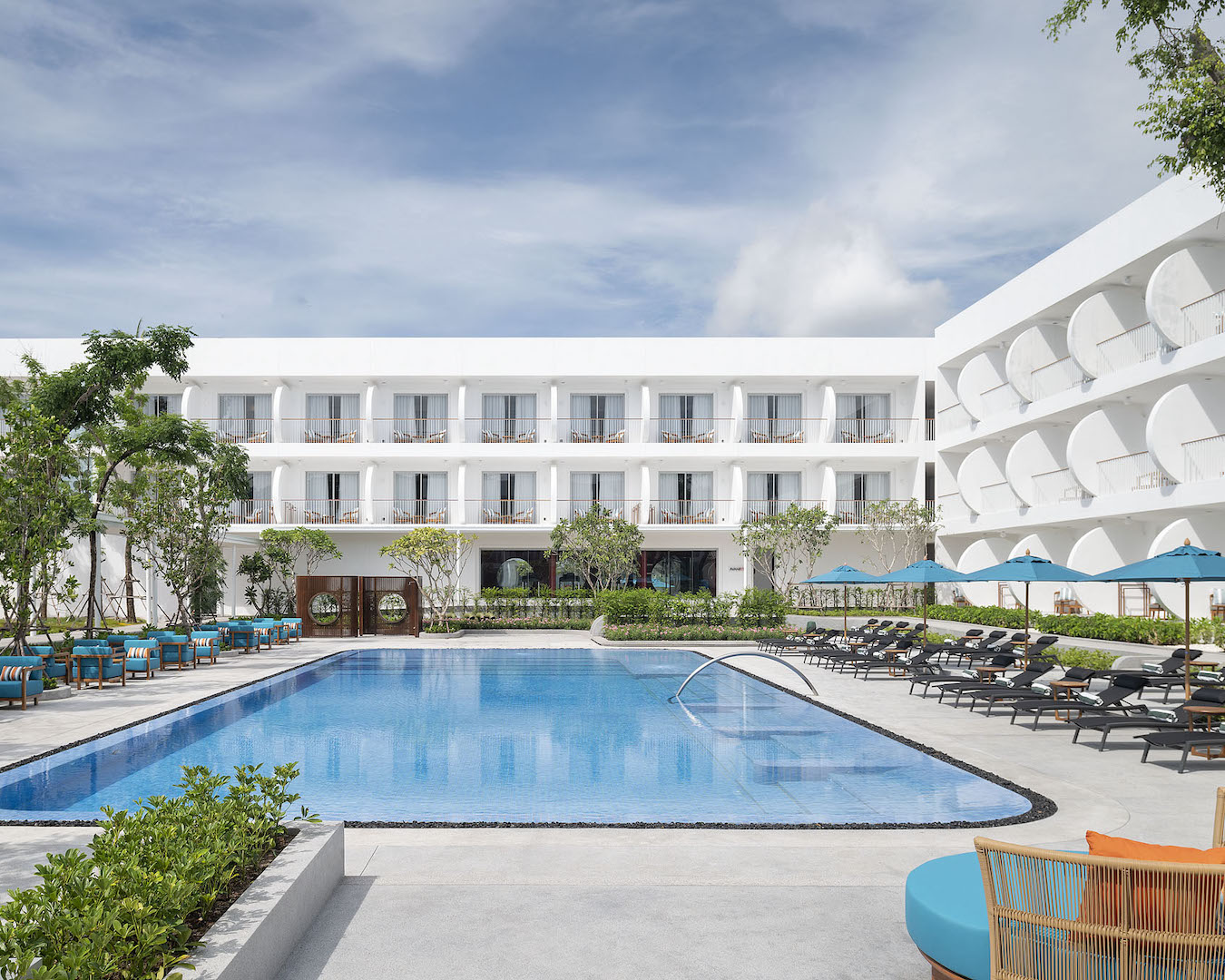 Things To Do On Koh Samui
For Foodies
Koh Samui is awash with spots to chow down on local Thai cuisine, from high-end oceanfront restaurants to the tiniest street food stalls. For your first visit to Koh Samui, explore the Chaweng Night Market and various stalls selling skewers, noodles, fried snacks and pop-up bars. On the north coast, the fisherman's village in Bophut is an interesting historical area to visit packed with, go figure, plenty of local seafood straight out of the Gulf of Thailand at various price points.
For Partygoers
Make your first trip to Koh Samui iconic by paying Seen Beach Club's pool party—the biggest on Koh Samui, held every Saturday from 2pm—a visit to enjoy the swim-up bar, a menu of share-style snacks, and live DJs playing till late. Other iconic nightlife spots on Koh Samui include Green Mango Club (the oldest on the island), and the Lamai Central Plaza beer bars, where you can find cheap drinks and tasty street food stalls.
For Culture-Seekers
Koh Samui isn't all about the beaches and party scene—there are plenty of jaw-dropping cultural sites to visit, including the must-see Wat Phra Yai (Big Buddha Temple, which features a 12-metre-tall seated Buddha) and overwater Wat Plai Laem temple with an 18-armed goddess. For a more action-packed experience, get to one of the muay Thai stadiums on Koh Samui (there are three in Chaweng)—aside from the fighting, the atmosphere is electric and you'll be surrounded by locals cheering for their fave.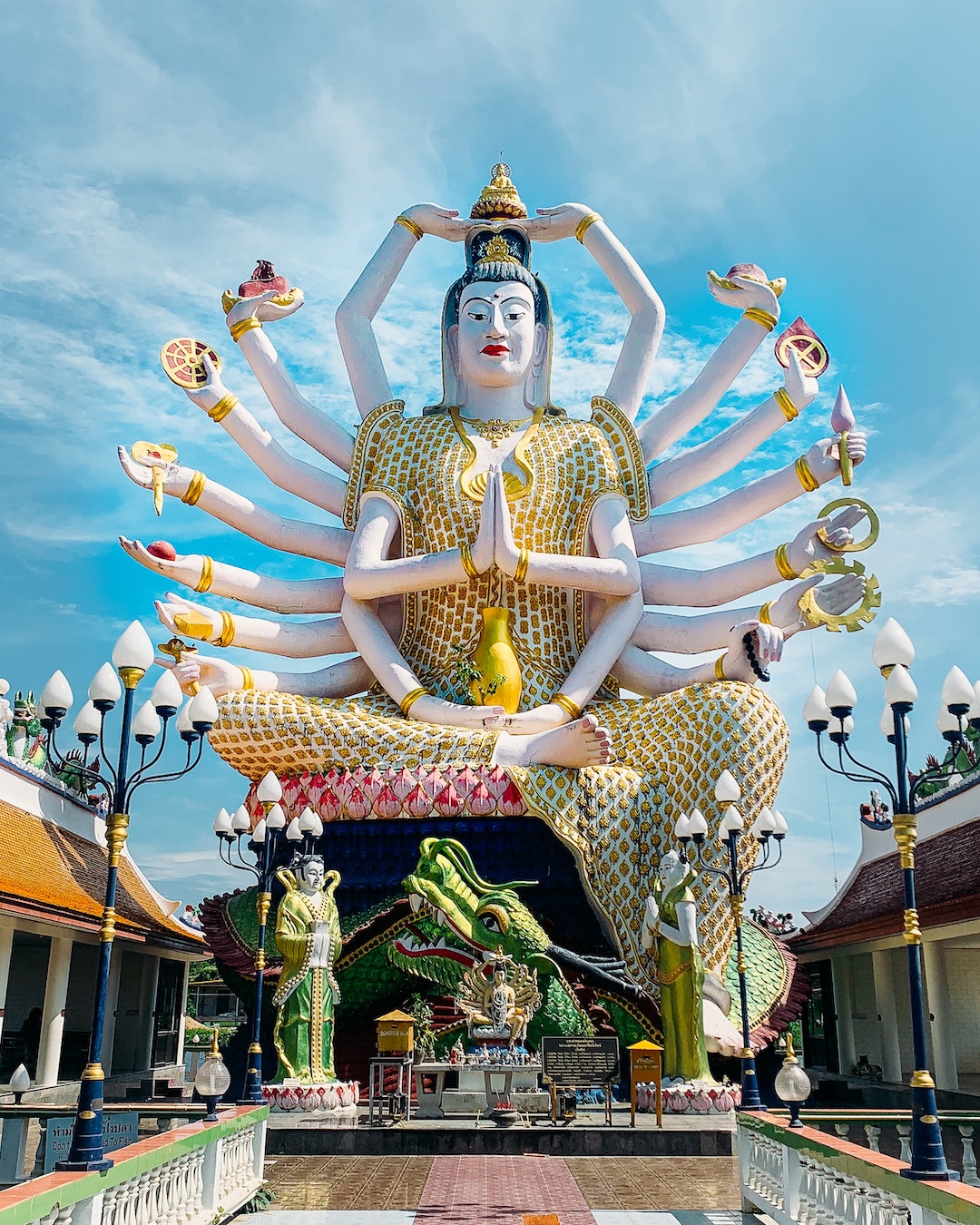 For Active Travellers
A veritable natural paradise, Koh Samui, Thailand offers so much for the traveller who loves to get active outdoors. The calm bays and beaches including Chaweng, Choeng Mon, Bangrak and Bophut offer the perfect location for stand-up paddleboarding. On your first trip to Koh Samui, get the lay of the land by hiking through lush rainforest to sites like the ​​Lamai overlap stone (a precariously balanced rock formation), Hin Lad Waterfall, and the Secret Buddha Garden.
Getting To Koh Samui
Most visitors fly to Koh Samui, either from Bangkok (where all domestic flights to Koh Samui depart from) or internationally. As this typically short flight can get expensive, a common alternative is to fly to Surat Thani and then ferry to Koh Samui.
Image credits: Avani, Chelsea Chehade (Unsplash)