As Autumn nights finally start to make an appearance, chances are you're gonna be craving a whole lotta comfort with a side of flavour. This is what Namaste India guarantees to deliver—and we can assure you, you're going to love it.
Calling the legendary Angove Street in North Perth home, this humble abode takes your fave Indian classics and serves them up with a modern twist using nothing but the freshest, most authentic ingredients. And yes, it's BYO so get your finest bottle of red and a group of your best foodie mates together to order as much as you possibly can.
As you peruse the menu with a papadum in hand (how do they taste so good?) you'll realise like most Indian restaurants, the menu is pretty enormous and you're struggling to get past the list of entrees. We suggest chatting to the staff about what you like, how spicy you can take it, and asking for their recommendations. You won't be disappointed.
To start off, you're going to want to order a few small plates to share amongst the table. The tandoori chicken quite literally melts in the mouth and packs a massive flavour punch. Paired with the classic onion bhaji and a side of the famous paneer chilli milli (deep fried cheese with spices—yes please) you'll be set for a good start to your Indian feast.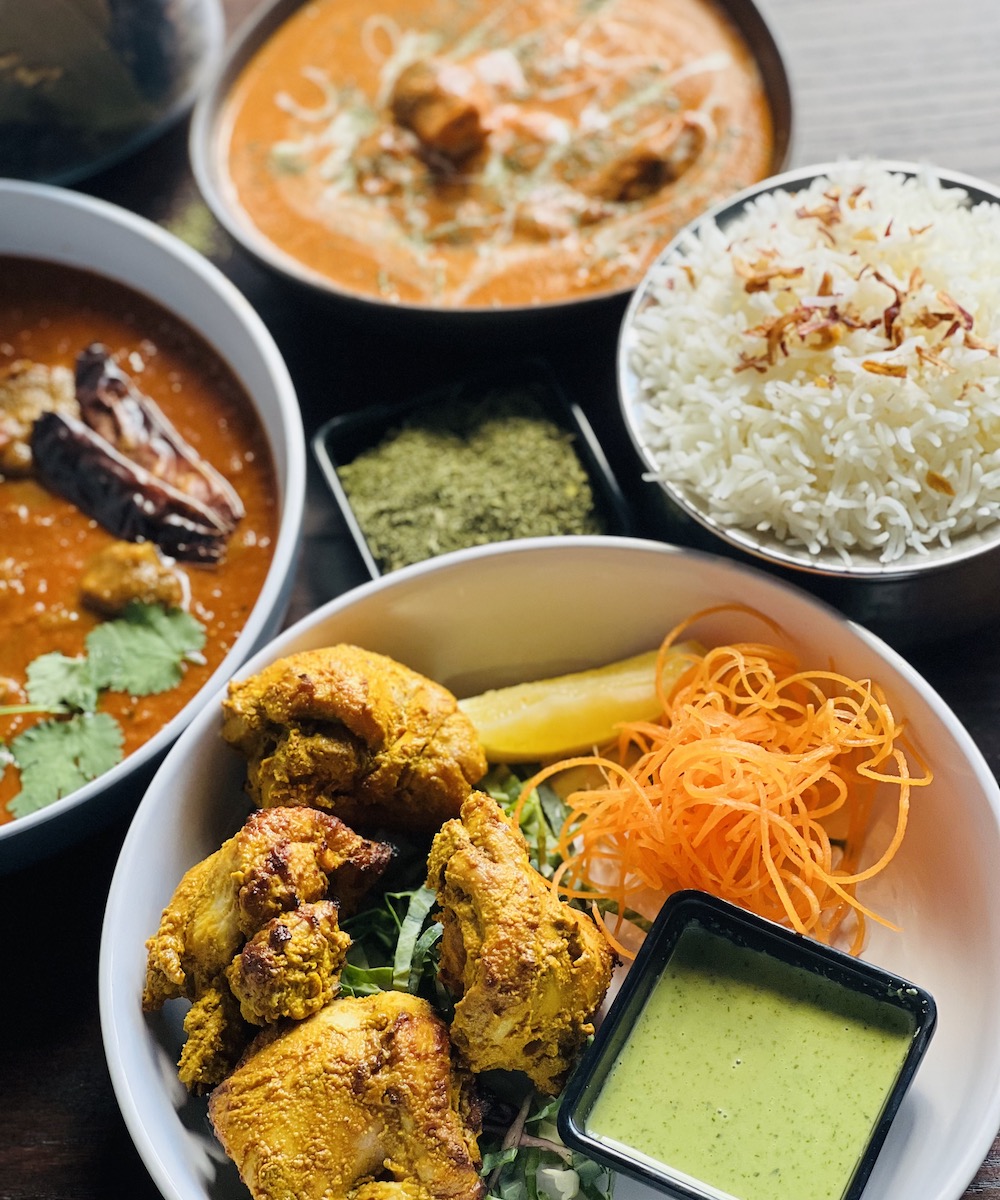 Here comes the good bit. Ordering as many curries as you can fit in—or take home, a side of rice and a serve or 10 of bread.
Call us basic, but we just can't go past the butter chicken. And at Namaste, it's not like the butter chicken you ordered as a kid. It's spiced to perfection, creamy and decadent, and does well being mopped up with a whole lotta naan. Drooling yet? Try to order extra so you get to take it home for lunch the next day. One serve aint gonna be enough.
The crew here recommend the goat curry—and while this may be a bit out there for some, we reckon you should give it a go. The Goan fish curry and eggplant also deserve a spot at the table.
When you order your sides—go for the cumin rice. It's just a notch up on your classic rice accompaniment and well worth a try. As for bread? Get as much as you can—garlic, cheese stuffed or wholemeal roti—they're all damn fine and made right here at the restaurant. Yep, dough and all.
Our final top tip? Save room for dessert. We know what you're thinking—dessert at an Indian restaurant, nah I'll save myself for chocolate when I get home or have an extra glass of vino. But trust us when we say you won't be disappointed. The pista kulfi—a homemade milk ice cream with pistachios—is one of the best ways we've ever finished a meal. Our only complaint is that we couldn't take these bad boys home.
Image credit: Supplied