Thanks to our neverending coastline, Western Australia is absolutely spoilt with some of the planet's most decadent and rare seafood. Few names in the biz are more admired than the gang at Leeuwin Coast, who sustainably produce the delicious Akoya down in the crystal waters of Albany.
If you're yet to try Akoya, the unique shellfish is often described as a a flavour reminiscent of clams, with the brininess and minerality of an oyster, and an underlying sweetness of a scallop. Set to be foodie's shellfish choice of the season—it can be enjoyed raw, cured, ceviche, poached, steamed, grilled or even deep fried.
With long balmy summer sessions around the corner, we can't think of a better way to spend an afternoon with pals rooftop, sipping and snacking on the good stuff while soaking in stunning vistas.
Here are five of best Perth's rooftop restaurants serving up mouthwatering seafood dishes starring Akoya.
Henry's Rooftop Bar
The Reveley
Henry's Rooftop Bar is a prime location to sit back, sip a cheeky cocktail and taste some of the state's finest ingredients on dazzling little plates whilst looking over the azure waters of Elizabeth Quay. Genius Head Chef Julian Lim loves showcasing local ingredients and has put together an Akoya wonton. With mushroom XO, chilli and the classic Asian staple Kewpie mayo for that ultimate crispy hit of ocean goodness, pair this with a few other share-style dishes, and you're in for a divine catch-up.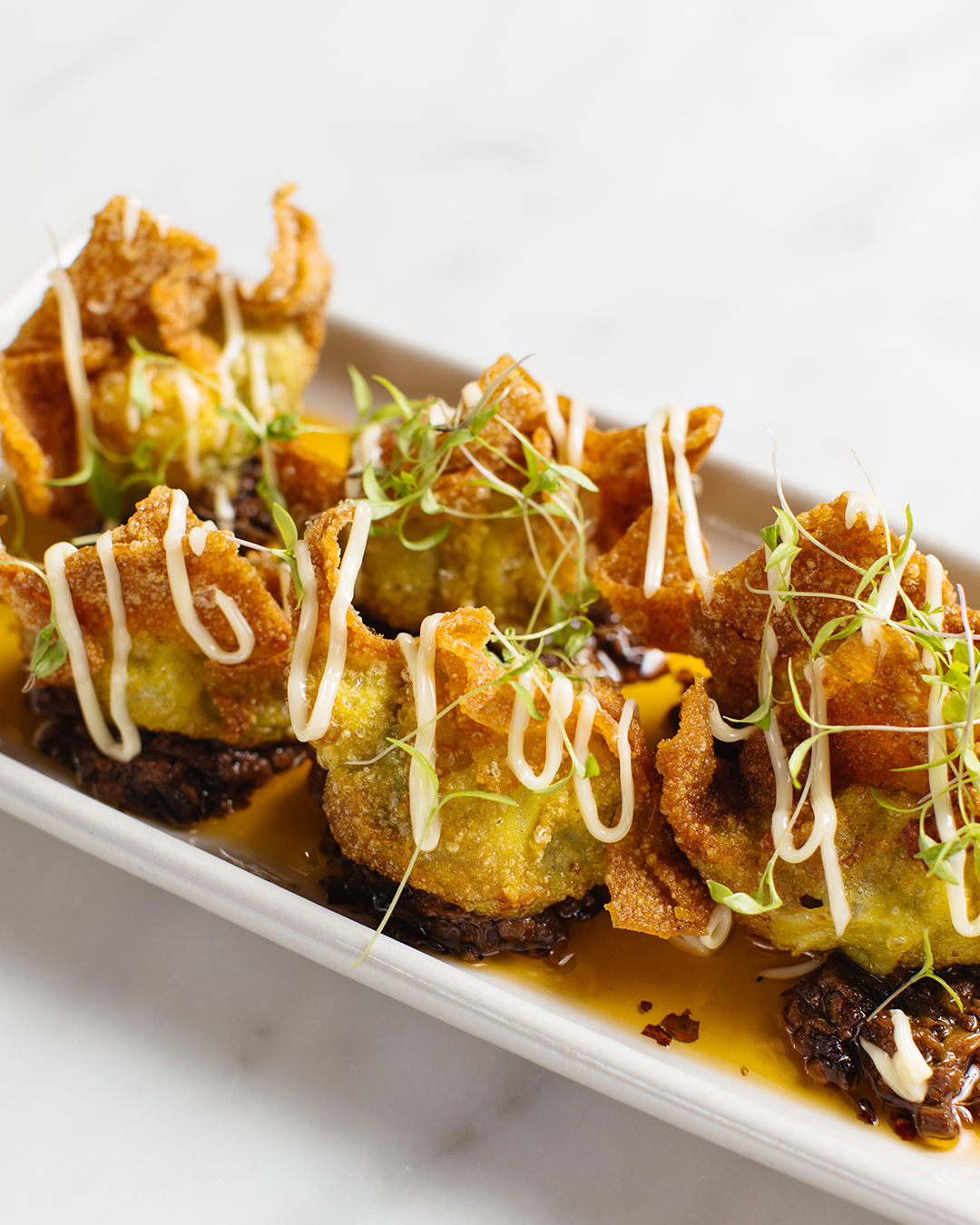 Storehouse Rooftop Bar And Restaurant
Vibe Hotel Subiaco
This chic rooftop bar and restaurant sits just off Subi's bustling Rokeby Road on level 9 atop Vibe Hotel Subiaco. A destination to eat, relax, meet or switch off—it's the perfect spot for those looking for handcrafted food alongside gorgeous cocktails. For those who love a salty-sweet combo, order up Storehouse's Akoya with lychee namjin and chorizo crumbs. It's the ultimate blend of crunchy, fruity and freshness, all made from only the highest quality produce straight from our shores.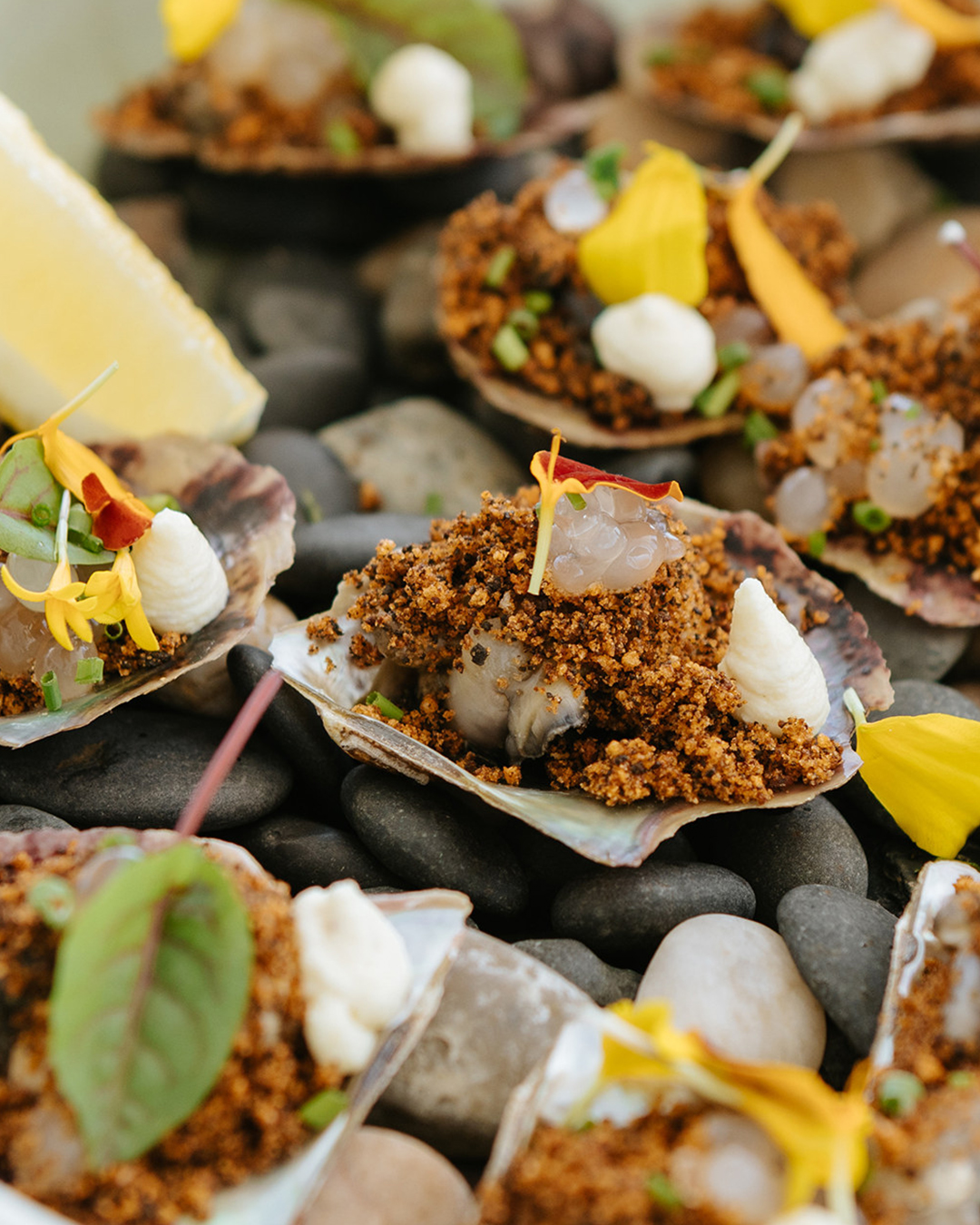 18 Knots Rooftop Bar
DoubleTree by Hilton Perth Waterfront
Another fab spot showcasing Perth's sweeping views from Elizabeth Quay to out-of-town friends is the bright, airy 18 Knots above the DoubleTree by Hilton Perth Waterfront. With a slew of beautiful fresh local seafood dishes on the menu, you won't be able to go past their fire roast Akoya chorizo, confit tomato, pickled shallot and Worcestershire Sauce concoction that will impress even the most experienced of foodies. Team this dish with a few vinos, and watch the sunset over our spectacular city.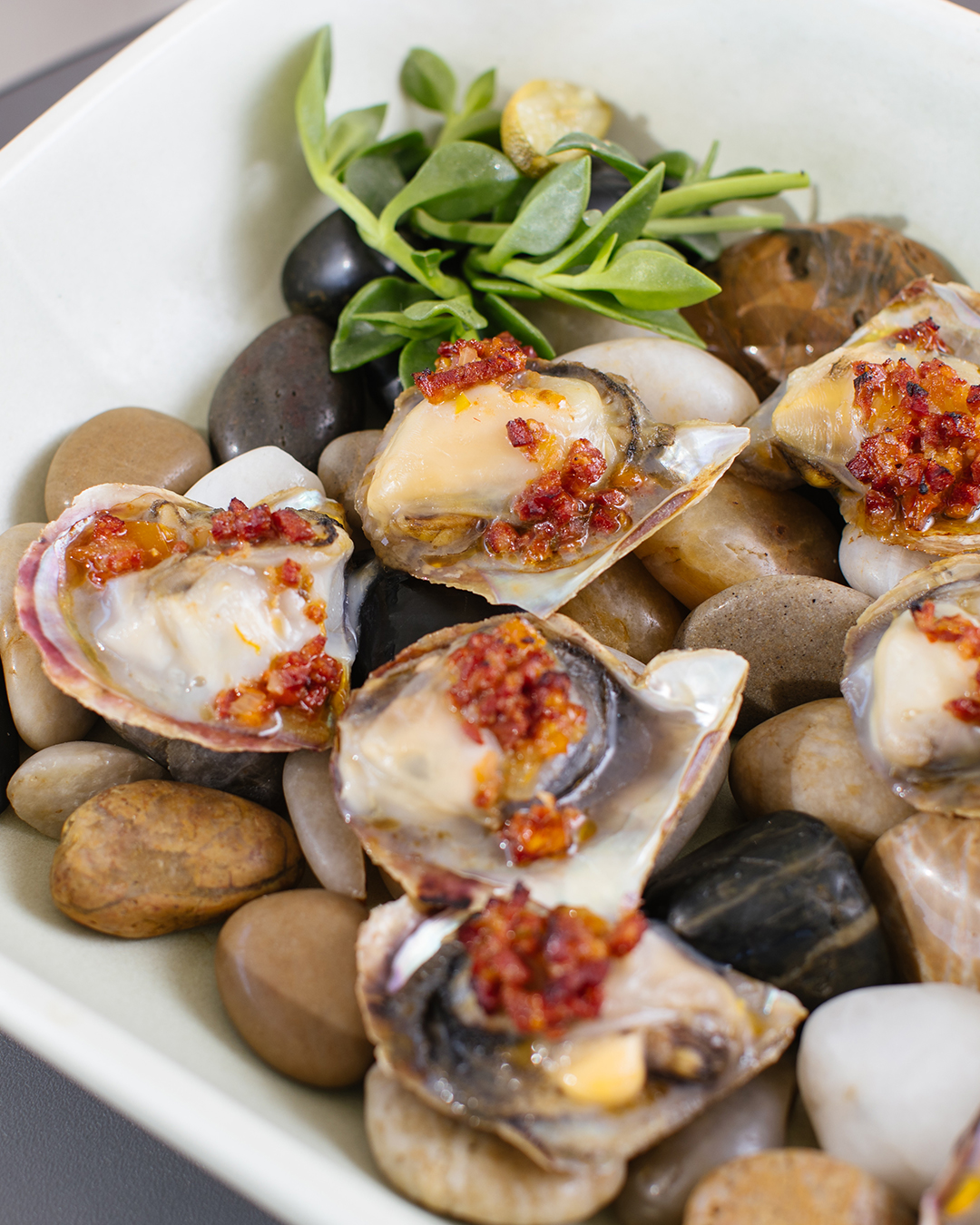 Sweetwater Rooftop Bar
Fremantle
This sky-high East Freo favourite looks out to the sweeping port with crystal views of the ocean and all the magic of Fremantle itself. We can't get enough of their Akoya with fermented coconut, salted chilli sambal and fig leaf oil topped with tobiko caviar by chef extraordinaire Mark Zavone, who always manages to bring the perfect umami to each dish. Team this with their Thai chilli squid, and local tiger prawn shared plates for a real treat.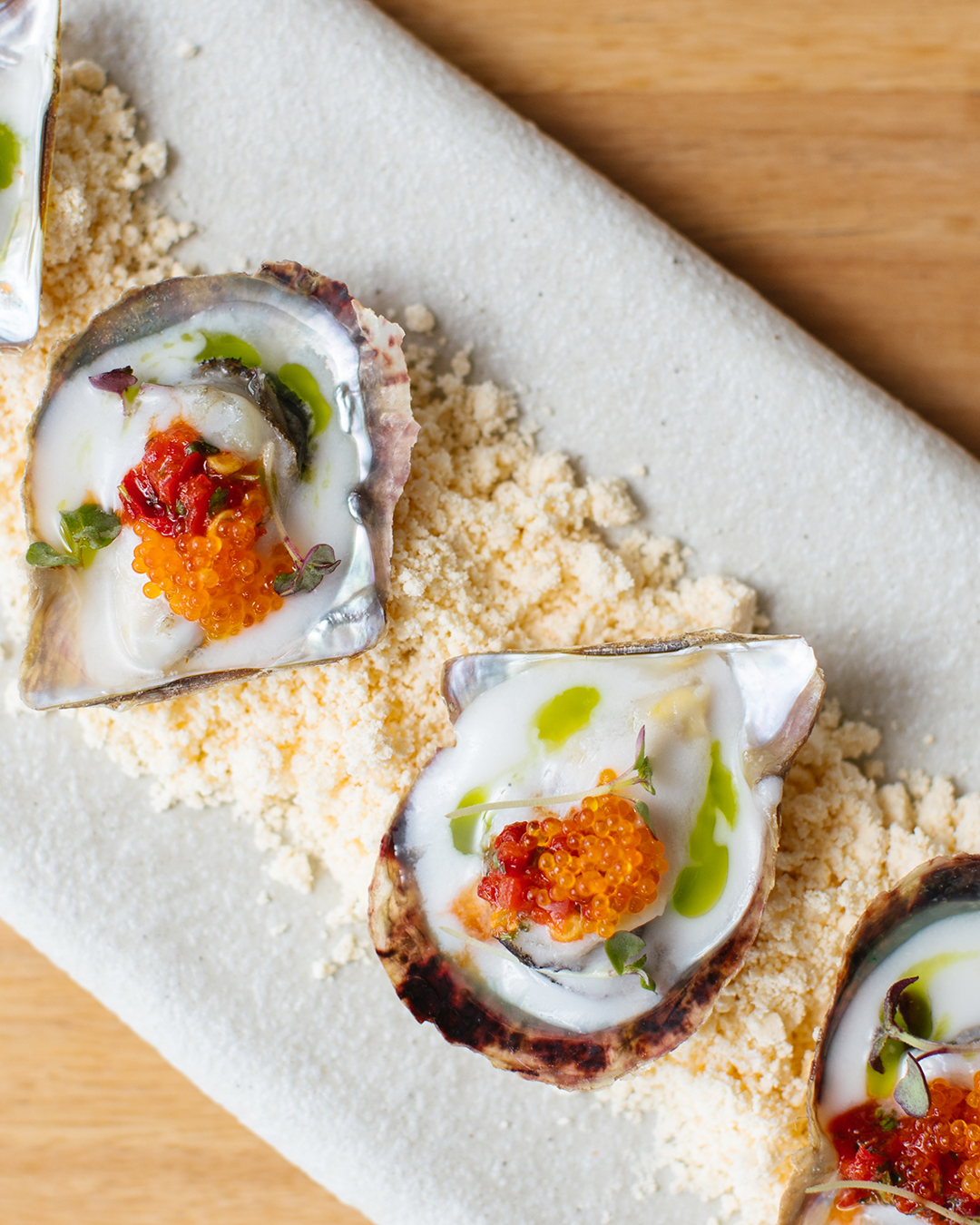 Rooftop at QT
QT Perth
Right in the heart of the city lies one of the most picturesque small bars that overlook the passersby of Barrack Street and straight out beyond the Bell Tower and the sparkling Swan River. Here, Chef Dario Pompucci makes the venture up to the rooftop worthwhile with his brilliant crumbed Akoya, cucumber, green apple and yuzu mayo creation that hits all the perfect notes of sweet, salty and fresh. Be sure to order the must-try before setting your eyes to the stunning sights from the vibrant bar.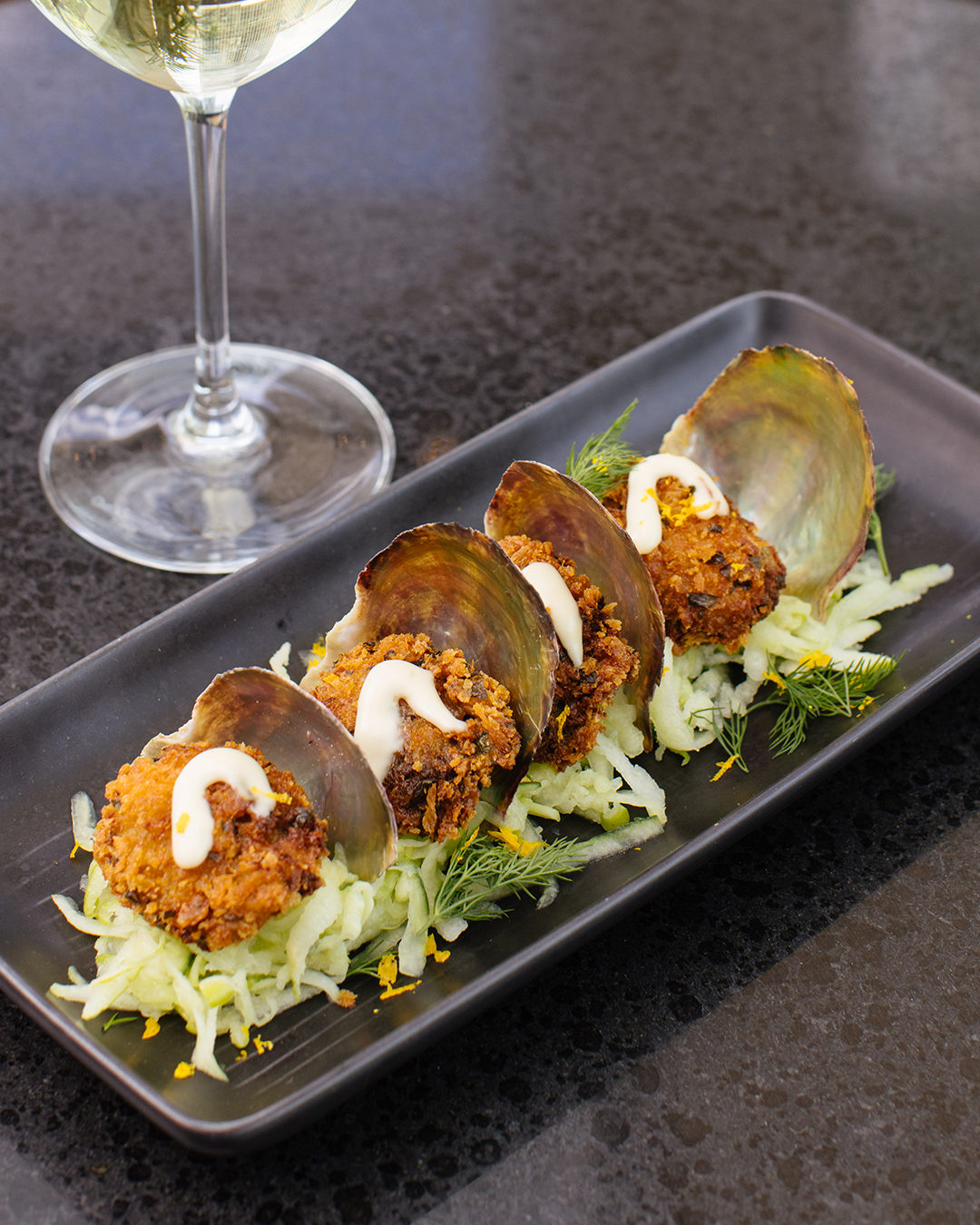 To learn more about the star of summer seafood dishes, head to Leeuwin Coast's site here to discover more about Akoya—including their unwaivering commitment to sustainability.
Editor's note: this article was produced in partnership with Leeuwin Coast. Thank you for supporting the partners who make Urban List possible. To read our editorial policy, click here.
Image credit: QT Rooftop via Instagram, Supplied