We've got good and bad news for you. The good—your wardrobe is set to get a stunning boost, and induce some serious style envy, as you shop the best clothing and accessories Perth has on offer. The bad—either start saving your pennies or lock that wallet away because these beauties are just too tempting to resist, and one dress is never enough.
Here are 23 of Perth's very best boutiques.
Coco & Lola
Nedlands
Find an outfit (or two) for that special occasion at the delightful Coco & Lola. If you're on the hunt for bridesmaid's dresses, this boutique holds intimate styling sessions with bubbly.
Savvy Brands
East Fremantle
Walking into this boutique will make you very happy. Whether you're dressing up or looking for jeans with that perfect fit, Savvy Brands have got the goods. You may spot Nikki from the Bachelor in some of their Instagram snaps (her sister owns the boutique).
Ginger Owl
Scarborough
This boutique has the bohemian looks you've been lusting after. Ginger Owl stock a range of beautiful clothing, accessories and homewares including Tigerlily, Steele, Bec & Bridge and Auguste The Label.
Peachy
Shenton Park
You'll be peachy-keen for this range of effortless-cool clothing and accessories at this Shenton Park boutique. With a killer line-up of brands, Peachy have the right piece for that laid back look.
Boheme Luxe
Cottesloe
With a stunning range of luxury brands, Boheme Luxe takes inspiration from across the globe to deliver a chic bohemian aesthetic. They also stock homewares.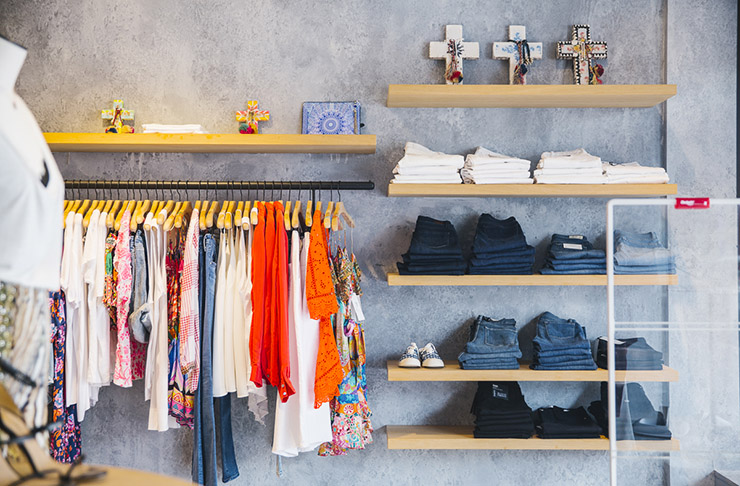 Department
Mount Lawley
You'll want to try on every item in this beautiful boutique. The staff at Department have impeccable style and will help you pick that perfect outfit from their range of Australian and international designers.
Merge
Northbridge
You won't leave Merge empty handed, with their effortlessly cool range of WA and national brands that are just too tempting to resist. Their jewellery is particularly pretty.
Lula and Sasha
Maylands
Hunt no more for that killer cocktail dress, the girls at Lula and Sasha have got you covered. Brands include Shona Joy, Keepsake and Ministry of Style. Look out—they also have Afterpay.
Periscope
Northbridge
This gorgeous boutique has been at home in Northbridge for almost 20 years. Both unique and stylish, Periscope have a range of Australian and international designs that will leave you feeling inspired (and your wallet feeling a lot lighter).
Gingers for Gentlemen Shoe Boutique
Perth
Don't worry boys, you don't have to miss out. This store has an impeccable range of men's footwear sourced from across the globe. Whether you're looking for sneakers, dress shoes or just a great pair of socks, Gingers for Gentlemen are sure to deliver.
Varga Girl
Leederville
The Varga Girl shop is where you'll find your next favourite outfit. With an impressive range of Australian and international designers, this decadent shop stocks high-quality clothes that were made to stand out.
Meg and Wally
West Leederville
You'll feel right at home perusing this boutique. Meg and Wally stock a great range of Aussie brands, including Elka Collective, LIFEwithBIRD as well as The Horse watches and Status Anxiety bags. The team might even offer you a cup of T2 tea while you shop.
Sara Fox & Co
North Beach
Oh my, what a stellar collection of clothing. Whether you're looking for something casual, or a stand-out piece for a special occasion, this beach-side boutique has it sorted. Keep an eye on the Sara Fox & Co Instagram and pre-order your fave styles before they hit the racks.
Two Birds One Stone
Cottesloe
We can't get enough of this Cott boutique, with its must-have range of clothing and accessories. Two Birds One Stone stock brands like Sir The Label, Nobody Denim and Dylan Kain.
Harry and Gretel
Doubleview
Harry and Gretel just moved from Leederville to a new and improved shop in Doubleview, and trust us you'll be ducking in just as often. With a playful range of clothing and accessories to suit every occasion, you'll be spoilt for choice.
Shop 28
North Perth
This small Angove Street store has a gorgeous range. The lovely team at Shop 28 will help you pick a dream outfit and are happy to order in styles. Brands include Maurie & Eve, Sass & Bide, Steele, Stevie May and J Brand.
The Annex
Mount Hawthorn
Look no further for the perfect threads—The Annex in Mount Hawthorn have got you covered. The displays in the front window are so pretty you cannot help but pop in. The jewellery and accessories are beautiful.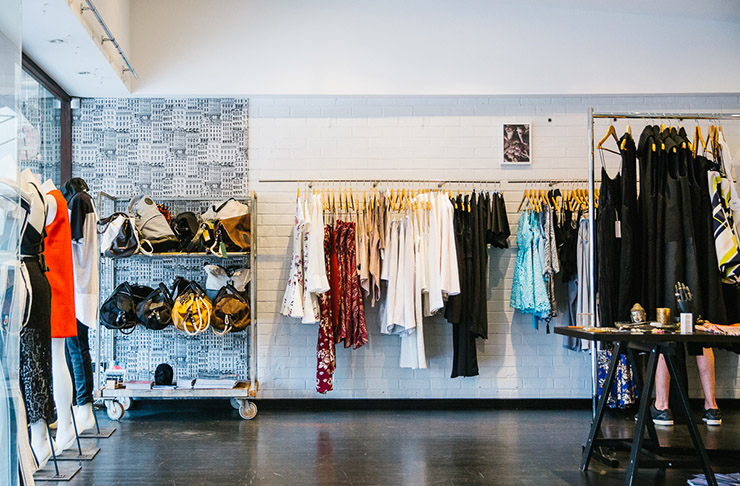 Billie + Rose
Mount Lawley & Fremantle
Vibrant and fun, Billie + Rose have endless pieces to re-vamp your wardrobe with an extensive range with both men and women's clothing. Designers include Alice McCALL, For Love and Lemons, and Dr Denim.
Cabinet Noir
Perth
You'll feel cool just walking through the door of this menswear boutique. With a great range of innovative clothing for men, for once girlfriends are the ones left waiting outside the change rooms. The team at Cabinet Noir have great style and are very helpful.
Hunter Store
Leederville
Just putting it out there—Hunter Store is the best shoe store in Perth. Your feet will thank you for an extensive range of beautiful footwear and other accessories. Boys—they've opened a second Leederville store just for you (check out the watches).
Asylum Store
Fremantle
This industrial chic Freo shop is offering up some stylish men's and women's wear. Asylum Store has brands like bassike, A.P.C. and Nobody Denim (hands down, the best jean brand).
The Archive
Fremantle
With fashion, homewares and even coffee (yay!), you could happily spend the whole day at The Archive. They stock a stand-out range including Spell, Neuw Denim, C&M and Sol Sana.
Perlu
Claremont
Perlu means 'need' and we think that pretty much sums up every item of clothing in this store. This shop supports a range of local designers and offers in-house alterations and repairs.
Method Clothing
Mount Lawley
If affordable vintage clothing and accesorries has your heart racing, then Method Clothing is the store for you. Providing styles for both men and women, choose from some of their best labels such as House of Skye, Lost in Lunar and Afends.
Looking for the best gift stores in Perth? Look no further!
Ginger Owl | Image credit: Louise Coghill