Whether you're dining in or heading out with friends, there's no denying that having a plate filled to the brim of food makes us all feel good. But, what about when you've had the same thing five times in a row? Well friends, this is where the wondrous concept of the buffet comes to save the day. If you thought it was a thing of the past, you couldn't be more wrong, with several buffets making names for themselves all around Perth.
To save you the hassle of scrolling through the interwebs, we've collated a list of some of Perth's Best Buffets that you absolutely need to try—STAT.
Epicurean
Burswood
For the ultimate buffet experience that offers up everything but the kitchen sink, Epicurean at Crown Towers is your girl. Upon walking in, you'll be entranced by the luxe surrounds, before making a beeline for the grandiose chocolate fountain positioned smack-bang among the irresistible dessert table. This buffet-style restaurant is the answer to all of your foodie desires, with an extensive range of Western and Asian foods to satisfy even the fussiest of eaters. However, be warned, every man and his dog loves this place, so booking yourself in is a must.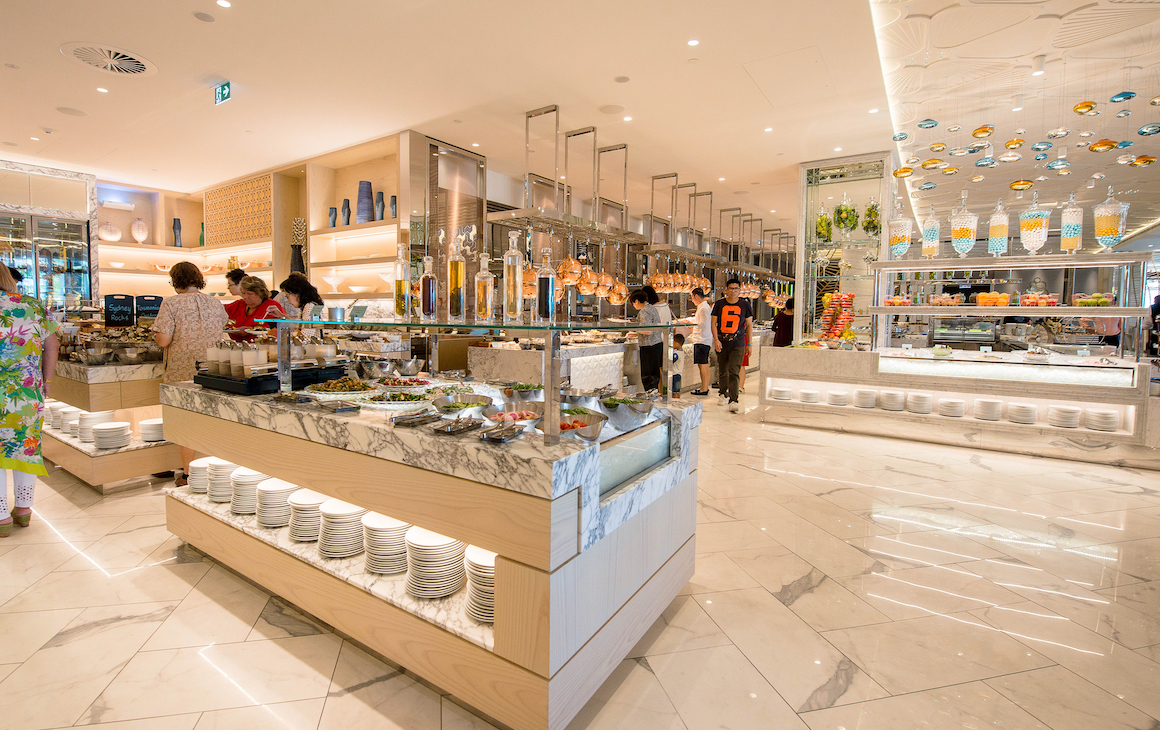 Atrium
Burswood
Sunken into the heart of Crown Metropol, you'll find Atrium—the sister restaurant of Epicurean, and she is by no means a runner-up. With mouth-watering Western, European and Asian dishes lined up in front of you, it'll be hard to resist going all in at first glance (or smell, rather). You'll have to come with an empty stomach—otherwise, you'll be stuck at the cheese section struggling with that last slice of brie when you notice the attractive dessert table you're yet to conquer. Don't say we didn't warn you.
Annalakshmi
Perth CBD
For a cheap and cheerful, "pay as you feel" dining experience, you've got to pay a visit to Annalakshmi. The Perth restaurant draws on traditional Indian flavours and is sure to satisfy with its hit-the-spot vegetarian buffet. Annalakshmi is run entirely by volunteers, so when you're paying up don't be stingy—we don't want these guys going out of business. Be sure to try the mango lassi if it's offered to you!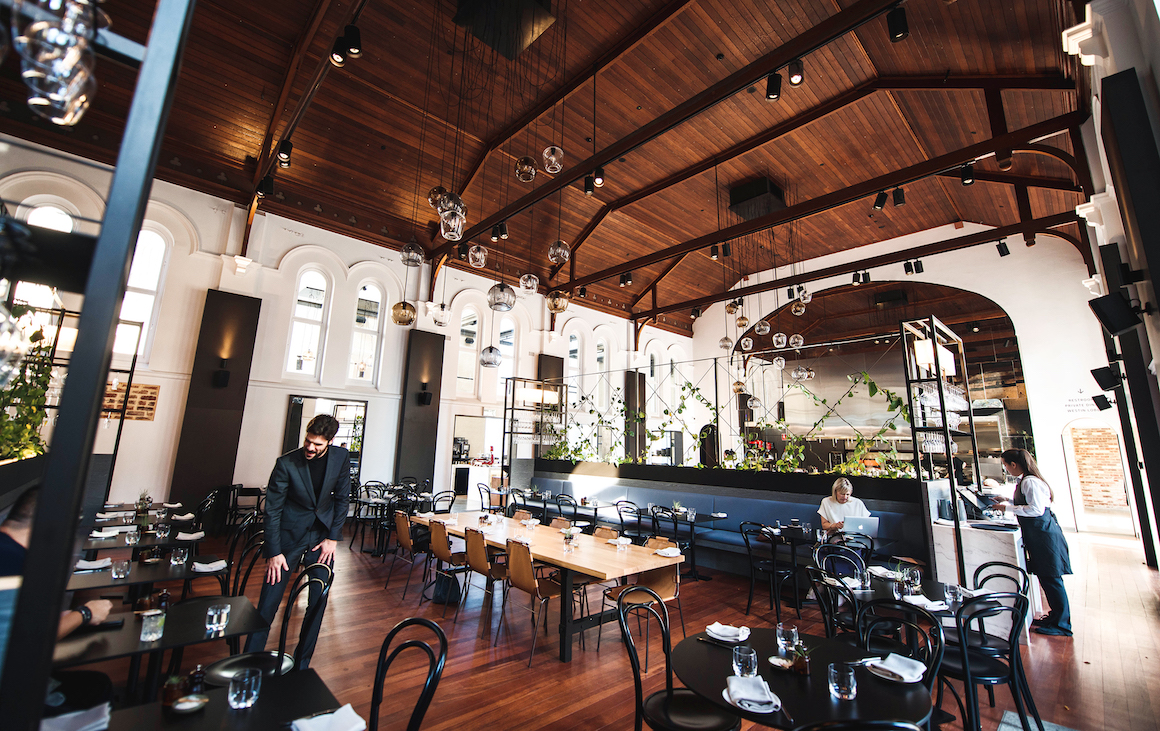 Garum
Perth CBD
Brought to us by Melbourne restaurateur Guy Grossi and The Westin Perth, Garum is a large scale, rustic Roman restaurant championing quality local produce in its mixture of ancient and modern Roman classics (with a touch of Grossi's Italian flare). Soak up the history of the original heritage building in this reimagined contemporary setting as you lose yourself to the aromas of the breakfast buffet. Say "no more" to mornings of bland toast now that there are ricotta hotcakes and breakfast gnocchi to indulge in.
Montereys Brasserie
Perth CBD
If you're hankering for some Singaporean flavours, Montereys Brasserie at Pan Pacific Perth is the one for you. With cold meats in abundance, a loaded nasi goreng and an array of texturally diverse desserts, there is no need to remind you that stretchy pants are a must. Leave—and we cannot stress this enough—room for the passionfruit creme brulee and green tea sponge.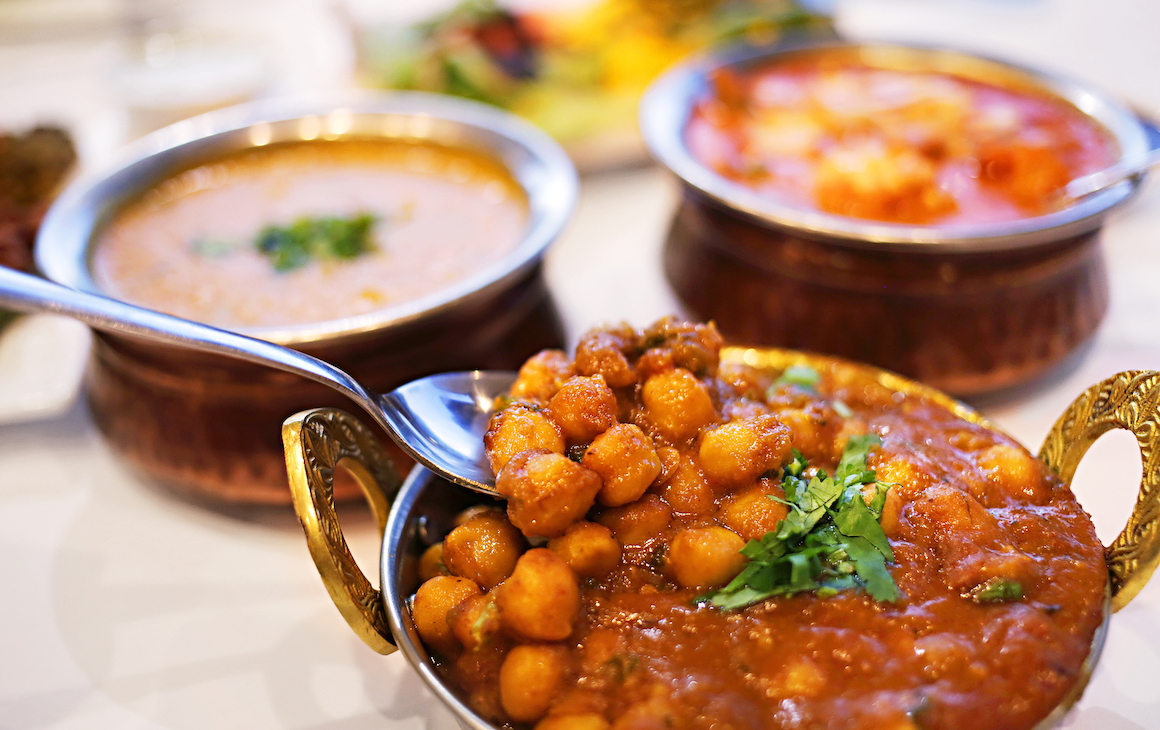 The Leaf
Leederville
It's colourful, it's vego, it's The Leaf Indian Restaurant in Leederville. The BYO restaurant has all of the vegetarians and vegans covered, with a comprehensive menu that will fill you up with the hearty goodness that nature itself provides. With the aim to keep things simple and spoiling diners at the same time, every type of foodie will be able to experience the beauty of the Indian buffet and leave feeling utterly satisfied.
Once you've ticked off this list, make your way over to 15 of Perth's Best Restaurants.
Image credit: Nancy Hanna, Elle Borgward