Let's be honest, weddings are the actual best. To promise forever with your person surrounded by loved ones is truly something special. As far as details go, the venue is the most important piece of the puzzle. It should be a space that reflects who you both are and guarantees to provide the goods for a night of eating, drinking, dancing and love.
Whether you're recently engaged (big congrats!) or find yourself dreaming of the day you finally tie the knot, you'll be pleased to hear that Perth is home to some seriously stunning wedding venues. From rustic barns and warehouses to lush orchards and old town halls, here are some of Perth's most beautiful wedding venues to say "I do" in.
Moana Hall
Perth
Sitting pretty at the top of a gorgeous jarrah staircase at the end of Hay Street Mall is Moana Hall. This gem of an events space has a Great Gatsby vibe, and its enchanting vintage interior makes it the most divine place to tie the knot all year round.
The Raft
Swan River
Climb aboard The Raft and get ready to make some floating memories with up to 250 guests on your special day. This beautiful open-air floating event space offers panoramic views of the Perth City skyline, Elizabeth Quay and Kings Park that you can't find anywhere else. Working with Heyder & Shears, The Raft's team offers some incredible dining packages so that you're well-fed on the big day, plus drool-worthy cocktails, craft beers and premium wines—there's nothing they can't do.
Perth City Farm
East Perth
For anyone wanting to flex their DIY muscles and plan their wedding day from the ground up, Perth City Farm is the perfect venue to do just that. Set against some speccy graphic art, add a few strings of lights to the outdoor area for some epic D-floor action, and in the barn you can string up as many lights and as much greenery as you like from the steel beams. The best bit, you get access to the venue for three days (except a few hours on Saturday morning when the farmers market is on), so there's no need to be bumping out on the night.
Bailey Brewing Co
Swan Valley
Bailey Brewing Co's main goal for their 9.5 acre property in Henley Brook is to bring families together to create amazing memories, and a wedding does both of these things perfectly. Loved up couples looking to celebrate at this picturesque spot in the Swan Valley will be able to choose from three wedding packages that showcase locally-sourced ingredients, the brewery's very own craft beers, plus flowers and other services from local vendors.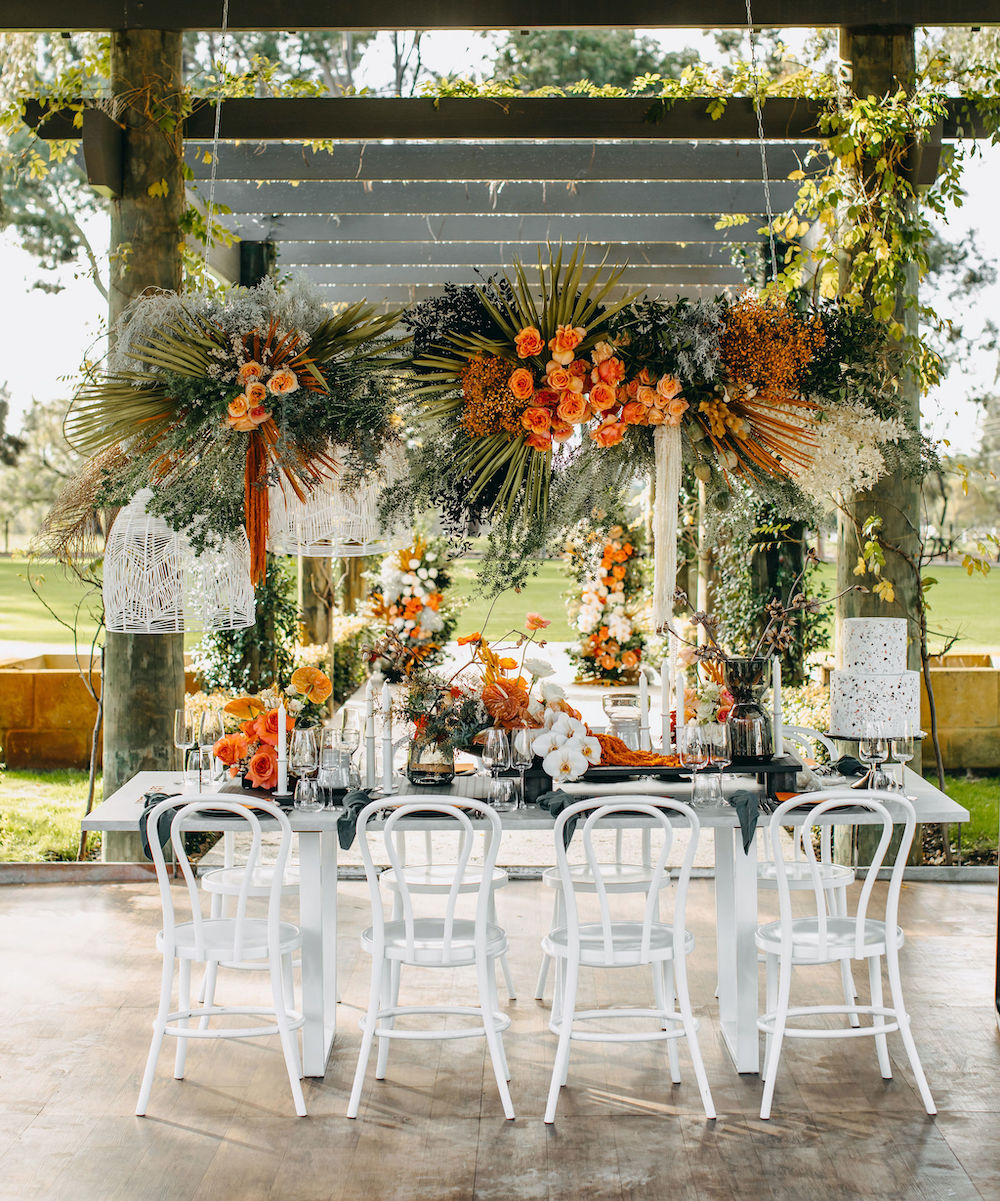 Samphire Hotel Rottnest
Rottnest
Escape to Samphire Rottnest Island with up to 300 guests, sans shoes, and feel the sand between your toes as you exchange vows on this coastal destination wedding that's still close to home. Choose from the Bayside Room, the Beach Club, The Lounge or The Governor's Room and select a package that's perfectly tailored to your needs—whatever you choose, you'll be in for a stunning day of island celebrations.
The Flour Factory
Perth
If you've ever dreamed of getting married in an old flour mill, now's your chance. The Flour Factory is one of the most spectacular venues to be wed in Perth. Choose from The Factory which takes 80 to 150 guests, The Sherry, which is suited to cocktail events of up to 80 people, or the entire top floor if the guest list is looking like it'll be between 150 to 200 people. Catering is handled by the very talented team and led by The Flour Factory's head chef Danny Sanchez, so you know your guests will be pleased.
The Guildford Hotel
Guildford
One of our favourite places for a Sunday sesh in Perth is also a beautiful wedding venue. Complete with exposed brick walls, plenty of natural light, arched windows and cutesy heritage features, The Guildford Hotel is a wedding venue that dreams are made of. The Vaudeville Room seats up to 100 guests and you can choose from the Guildford Grand Feast or cocktail menus, plus the bar packages feature some great drops and brews.
Caversham House
Caversham
For a wedding with the wow-factor, you'll want to make Caversham House part of your plans. Their Hidden Gardens are located on the foreshore of the Swan River and feature perfectly-hedged gardens, breathtaking sandstone steps and balustrades plus colourful flowers that change with the season. Allow your nearest and dearest to watch a fairy tale unfold before their eyes as the sun shines down on the garden staircase.
Perth Town Hall
Perth
Filled with Victorian gothic charm, the Perth Town Hall is one of Perth's dreamiest wedding venues. A spot fit for a fairy tale ending, the Perth Town Hall is the venue for you if your guest list is creeping above 200. As an added bonus, Perth Town Hall accepts alpaca ring bearers, because why not?
The Quarry Amphitheatre
City Beach
If you're the kind of person who likes making a grand entrance The Quarry Amphitheatre is the wedding venue for you. Just 10 kilometres from Perth city, this spot offers up amazing views, manicured lawns and limestone walls and is best suited to warmer weather nuptials. There are a few marquees available for use, but we think a wedding under the stars (and some lanterns) will blow your guests away.
Kidogo Art Institute
Fremantle
The adorable Kidogo Art Institute, complete with exposed beams, wooden floors and limestone walls, checks all the boxes for a rustic wedding, with the added perk of the beach on its front doorstep. So if you've always dreamed of a rustic wedding, but your spouse-to-be is a beach bum, you'll reach a happy compromise in no time. Who said planning a wedding was hard?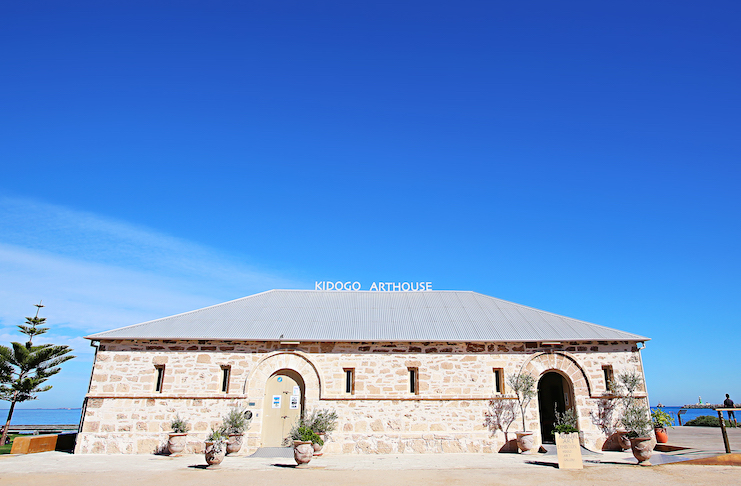 Fremantle Town Hall
Fremantle
Built in 1887, the Fremantle Town Hall is the perfect venue for vintage fanatics in Perth. From the atrium to the main room and the upstairs gallery, you'll be swimming in space (and photo ops), there's even a grand piano if you're into that kinda thing.
Lamont's Bishop's House
Perth
With the city's high-rises towering overhead, the rose garden and lower courtyard at Lamont's Bishop's House make for an impressive outdoor wedding venue. If you're planning the big day for some time in winter, not to worry, Lamont's also have several lovely indoor spaces at your disposal.
Matilda Bay Reserve
Crawley
Another stunning waterfront spot in Perth, the Matilda Bay Reserve can be hired for your big day. There are several sites to choose from, so just pick the one with the best view and you're good to go.
Cottesloe Civic Centre
Cottesloe
A popular one but a goodie, the Cottesloe Civic Centre comprises several spaces suitable for wedding ceremonies and the extremely beautiful gardens suited to cocktail receptions. Good luck choosing between the main lawn stage, secret garden and old tank stand.
Guildhall
Fremantle
One visit to Guildhall in Fremantle and you'll never want to leave, so why not kick off your life of wedded bliss here? The space accommodates 54 to 120 peeps depending on whether you're keen on a sit down or cocktail reception, and the events team will be on hand to help you plan your perfect day.
Bib & Tucker
Fremantle
Dreaming of a beachside destination wedding? Bib & Tucker is your one-stop-shop for the destination wedding of your dreams without the hassle of travelling. After saying 'I Do' in front of Leighton Beach, continue the celebrations at one of WA's most stunning restaurants. The expert team at Bib and Tucker is available to help you with nitty-gritty stuff like flower arrangements and lighting and they'll work closely with your suppliers to make sure your special day goes off without a hitch.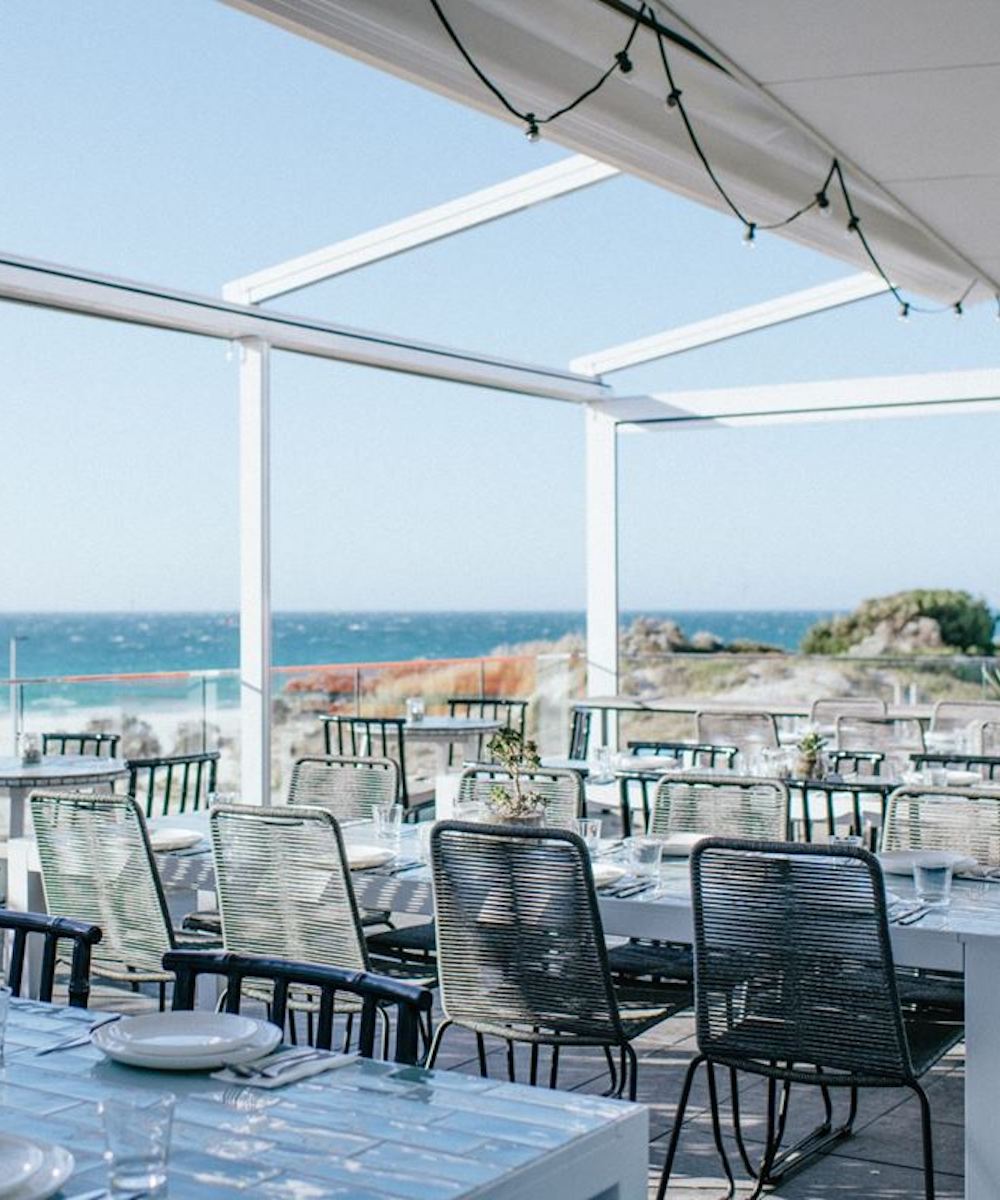 Moore & Moore
Fremantle
Another stunning Fremantle space, Moore & Moore not only serves up some of Perth's most delicious breakfasts, they also double as a wedding venue. With menus to suit cocktail and sit down events, you can hire out the courtyard, cartway and front room.
Darlington Estate Winery
Darlington
Always dreamed of a vineyard wedding, but not keen on planning the whole shebang down south? Darlington Estate Winery is for you. Packed with rustic appeal the 40-acre vineyard makes for a gorgeous wedding backdrop, no need for an arbour. And don't even get us started on the outdoor dance floor under the fairy lights.
CORE Cider House
Pickering Brook
The lush orchards at CORE Cider House make for a very special wedding no matter the time of year—apple blossoms in spring, golden leaves in autumn and apples and pears aplenty in summer. Throw some ciders into the mix and your married life is off to a great start.
Fremantle Prison
Fremantle
Huge fan of Orange Is The New Black? Us too. The good news is that you can take your lock-up obsession to the next level by hosting your wedding at the Fremantle Prison. Be wed in one of the prison's chapels before making your way to the main cell block for a wedding reception to remember.
Bathers Beach House
Fremantle
Another blissful beachside venue, you can hire out Bathers Beach House's first floor for a wedding with a killer view. If your guest list is growing by the day, not to worry, this place can accommodate up to 300 folks.
State Buildings
Perth
Get married outside at Cathedral Square, then make your way into the beautiful Petition, uber cool Long Chim or dreamy Post for your reception. If you've still got some dollars left over, stay the night at the COMO. Wedding dreams made.
Somerville Auditorium
Crawley
If your wedding board on Pinterest is basically hoards of nature wedding pins, then we've got news for you. The Somerville auditorium at UWA is where you can get married amidst gorgeous towering pine trees, under a blanket of starry skies. With a capacity of 250 for a sit-down dinner or 375 for cocktail, this venue is perfect for those with huge families and too many friends, plus the gorgeous UWA grounds and Matilda Bay will make the perfect backdrop for your wedding pics.
Friday Studio
West Perth
Go crazy creating the wedding of your dreams at this studio, which has rustic interiors, including white textured walls, polished concrete floors and large sections of exposed brickwork. You have the whole space to yourselves, so whip out that scrapbook ASAP.
Want more? Check out Perth's best florists.
Somerville Auditorium | Image credit: Ultimo Catering, Elle Borgward at Kidogo Arthouse, State Buildings, Bailey Brewing Co, Bib & Tucker