When we think of Katanning, images of deserted country streets and paddocks of wheat conjure up in our minds. Until the incredible boutique guesthouse, Premier Mill Hotel, opened and blew our collective minds.
Drive south-east from Perth for around three hours and you'll arrive in the historic township of Katanning, a town paving a new way for farming communities in Western Australia. And while the journey is just a little longer than Perth to Busselton, the destination is on the doorstep of the Wheatbelt's largely undiscovered star attractions.
So, it's no surprise that Premier Mill Hotel owner Nigel Oakey was desperate to restore the 128-year-old Katanning flour mill built by WA pioneer Frederick Piesse and convert it into a 22-room guesthouse, basement bar and cafe.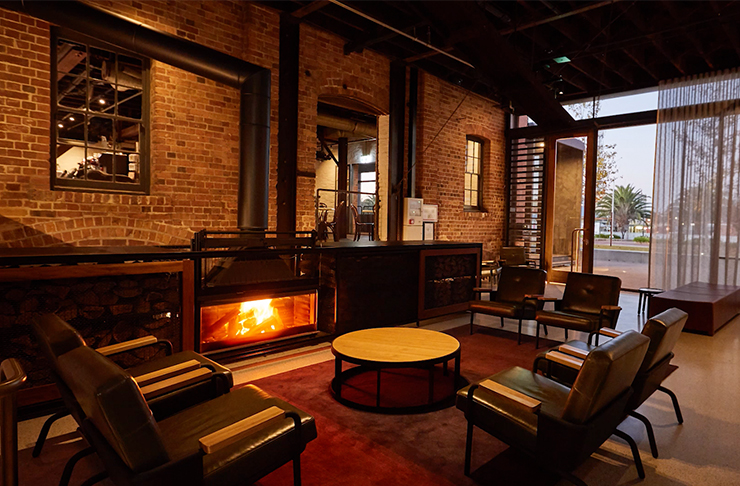 Riddled with history in every corner, the three storey building boasts four stunning room types; the Boiler Rooms, Silo Rooms, Packing Rooms and Purifying Rooms, each offering a different look into the mill's past. Rooms are equipped with all the mod cons, including plush king beds, B&O wireless speakers, Aesop products, mood lighting, USB charging ports, 55 inch HDTVs with on-demand movies and the most stylish of mini bars. Adding to the magic, all of the hotel's furniture has been custom designed and each room carefully curated around chutes, gantry-arms and pulley wheels.
Architect Michael Patroni, builder Michael Ogilby and interior architect Dimmity Walker left no stone unturned with the re-imagining of the space. The lobby, complete with a fireplace, is a grand space with exposed beams, gold details and the old packing chute suspended from the ceiling. The glass elevator provides a great view of the old boiler, as do some of the internal facing rooms, and there's a guest valet on each floor with breakfast basics like fruit, tea and coffee, as well as classic books from the Folio Society.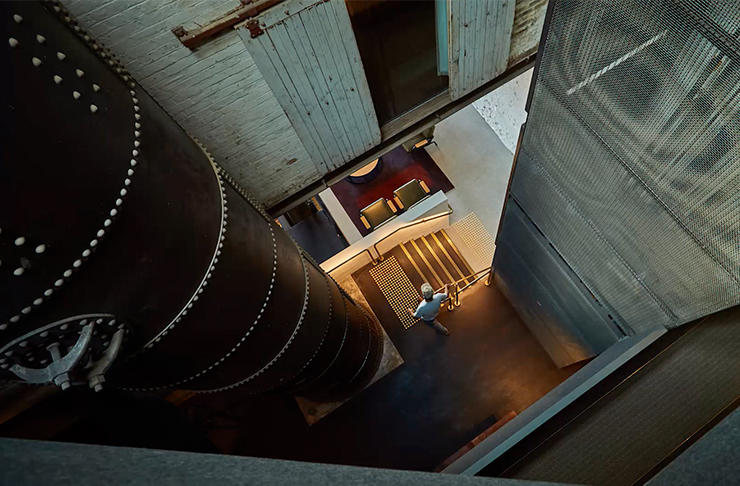 At basement level, The Cordial Bar (named after Piesse's aerated cordial business) is the welcome home needed after busy days spent exploring the Wheatbelt's sights. It's a dimly lit, warm and inviting space that serves delicious cocktails, craft beers, local wine, non-alcoholic cordials that are made by hand just like in the old days and simple, yet delicious, small plates.
While you could tuck yourself up in your room and spend a weekend reading or use the Premier Mill as a base for your adventures in the south-east of WA, we highly recommend diving into the history of the landmark hotel and the region while you're there. You'll uncover amazing facts; like how the mill was one of the first places in WA to have electricity and it went on to provide the town of Katanning with power.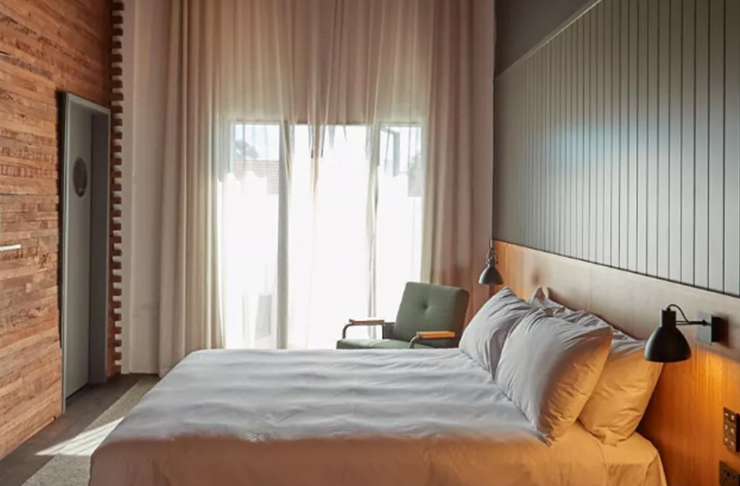 With every man and his dog heading to the South West right now, why not spend the long weekend somewhere other than Margaret River? Click here to book now.
Looking for somewhere to stay closer to Perth? Here's where to find the best boutique hotels.
Image credit: Premier Mill Hotel