If cruising along the turquoise waters of Rottnest Island, indulging in freshly caught seafood and sipping on bottomless bevvies sounds up your alley, say hello to Rottnest Cruise's epic Luxe Island Seafood Cruise.
Offering up a seven-course progressive sea-to-plate lunch and free-flowing drinks from the likes of Howard Park and Little Creatures, the half-day cruise is a seriously luxe new way to experience the blissful bays off Rottnest Island.
We jumped aboard to try this unique experience for ourselves—here's what you can expect.
As you step aboard the 69-foot pleasure boat, the friendly crew will greet you with a lychee blossom cocktail and a tropical fruit platter. Once you're settled in and have your drink in hand, the deluxe sea-to-plate experience will kick off with appetisers of Mandurah blue swimmer crab cakes and barbequed prawns.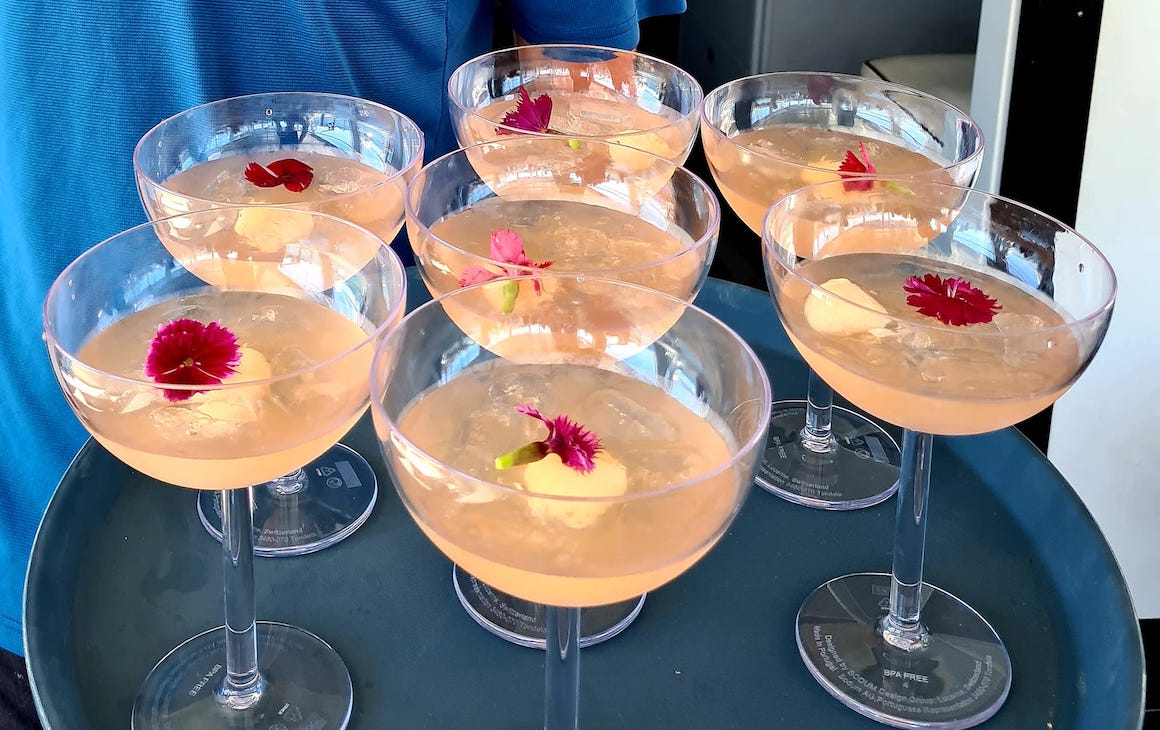 With three decks to park up at, you can sit in comfort on the plush seats as you cruise around the island, truly living out your main character moment while making the most of those free-flowing drinks. Start off with sparkling wine, and move on to the exquisite whites that pair beautifully with your fresh seafood banquet.
The boat first heads out to lobster pots, where seafood lovers can choose to watch on or take part in catching Western Rock Lobsters. Those that are game can get in on the action and have a go pulling up the lobster pots, but you're welcome to just sit back and keep relaxing.
Next, you'll cruise into one of Rottnest's pristine bays—either Parakeet or Longreach Bay—to moor for lunch. While your onboard private chef prepares the next few courses, this is your chance to jump off the boat, snorkel around and lie on the floating mats that are attached to the boat. If you're not keen to jump in, you'll be equally as happy lounging around on the deck and soaking up the sun.
For your seated lunch, expect red emperor ceviche with mango and avocado salsa, seared scallops with lemon butter, and for the main course, the fresh lobster cooked in garlic butter with green papaya salad. For dessert (If you can fit it in) finish off your feast with a lemon cheesecake.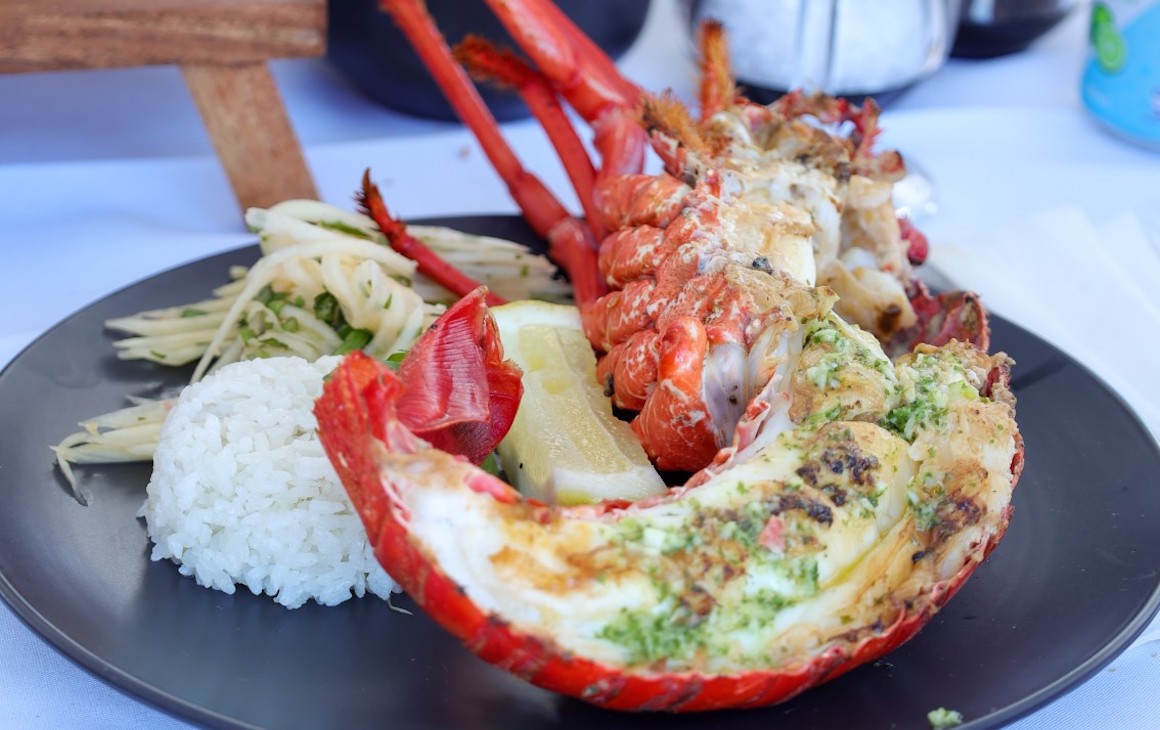 As you cruise back to shore, you'll be wishing you could do this deluxe experience all over again, wondering why you don't buy your own boat and live this A-lister life every weekend.
If you're interested in four hours of wining and dining on the water, find out more and book your spot here.
Planning a trip to Rottnest? Here are more activities to book for the ultimate island vaycay.
Image credit: supplied