Set 30 Studio, or S30 to the regulars, opened in Perth in early 2019 and took the city by storm. The underground hip hop gym was the first of its kind in WA and it's not surprising that it's been such a hit thanks to the hip hop beats, the colourful studio lighting, the patented scent (yep, it's a vibe) and the amazing founders, Luke Faulkner and Ret Hartley.
But the S30 fam know how to hit it hard and have wasted no time upping the reps. Despite the pandemic, they opened their second location in West Leedy last year and now, a mere six months on, they've just announced their third studio which is due to open in Mount Lawley next month.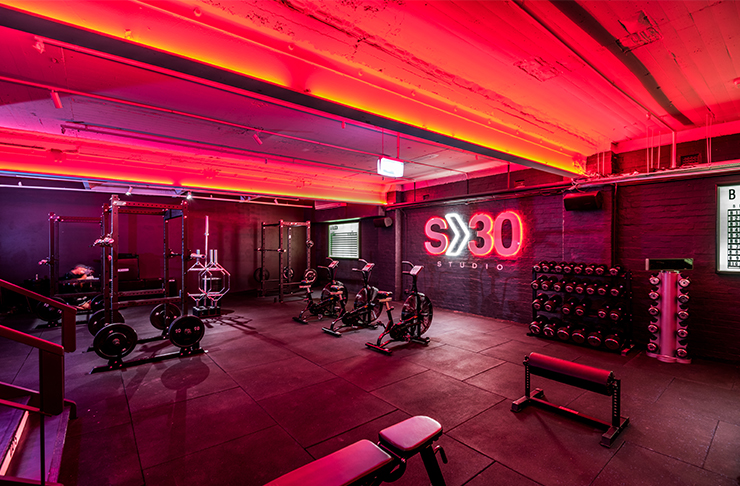 Taking up residence at 854 Beaufort street, the new location co-owned by Marc Fury and Mia Brankov has all the winning ingredients you've come to expect—a killer strength-building programme, fresh workouts each day, nightclub vibes, and of course top trainers and tunes to keep you hyped. But this new space is dialing the intensity up even higher—the studio is the biggest yet, with an elevated DJ platform, plenty of screens, and a sweet light tunnel entrance to put you in the zone before every workout.
If you're not familiar with the classes, let us break it down for you. Split into three blocks, each class focuses on weight, tempo and time, and no two days are ever the same. Mondays are all about chest, back and core, on Tuesday and Thursday it's a hybrid full-body workout, Wednesday is leg day, Fridays will get your arms, shoulders and core pumped for the weekend and on Saturday it's a full-body sweat fest. There's a trainer on each block as well so you'll always have someone watching over you, keeping your form on fleek and pushing you that extra bit harder.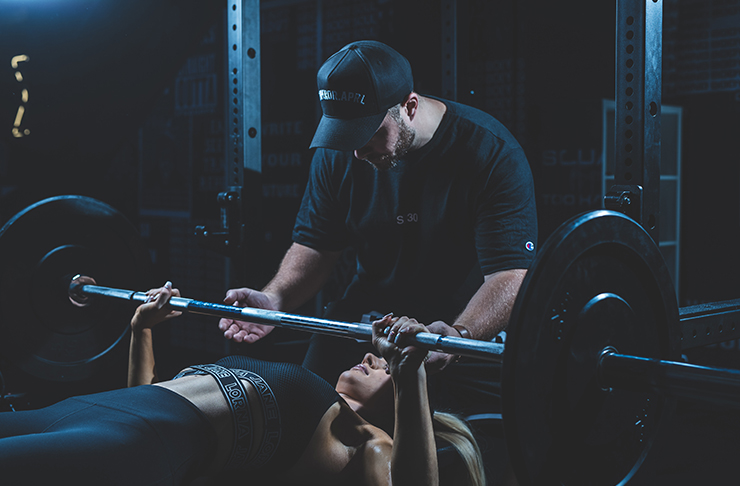 The best part? S30 offers a weekly pay-as-you-go membership with no lock-in contracts, which is pretty much unheard of at gyms these days. The OG membership—which comes in at $59 per week for unlimited sessions instead of the usual $85—sold out in just two hours when they announced their last opening, so we suggest you act quick if you want in.
S30 Mount Lawley opens next month, get pumped.
One class and you'll be in need of one of Perth's best massages.
Image credit: Shot by Thom