Chuck the words 'Perth's first' in front of anything and we can't help but get a little curious—especially if it combines food and tech. So when we heard Perth's first robot waiter had landed at this brand new Thai eatery, we had to check it out.
Introducing Spice Market, the newest restaurant to hit the High Street Mall strip in Fremantle and home to Perth's first robot waiter, Jasmine. But aside from the robot drawcard, Spice Market has a lot going for it.
The first thing you'll notice is the cool fit out which feels light, breezy, and infused with loads of little touches that will make you feel like you've hopped on a plane to Thailand and landed in some trendy upmarket bar.
Once you've landed at your seat, scan the QR code at your table and head straight to the cocktail menu to order a round because these creations are next level. Don't miss the signature Tom Kha Martini which features vodka, Malibu and coconut milk served in a glass cone for you to pour into a separate glass loaded with ginger, lemongrass, chilli and kaffir lime—it's full of flavour and pretty as a picture. And speaking of pictures, if you're looking for some good content for the 'gram, the Violet Margarita is the way to go—complete with a smokey bubble for you to pop (while filming, obviously).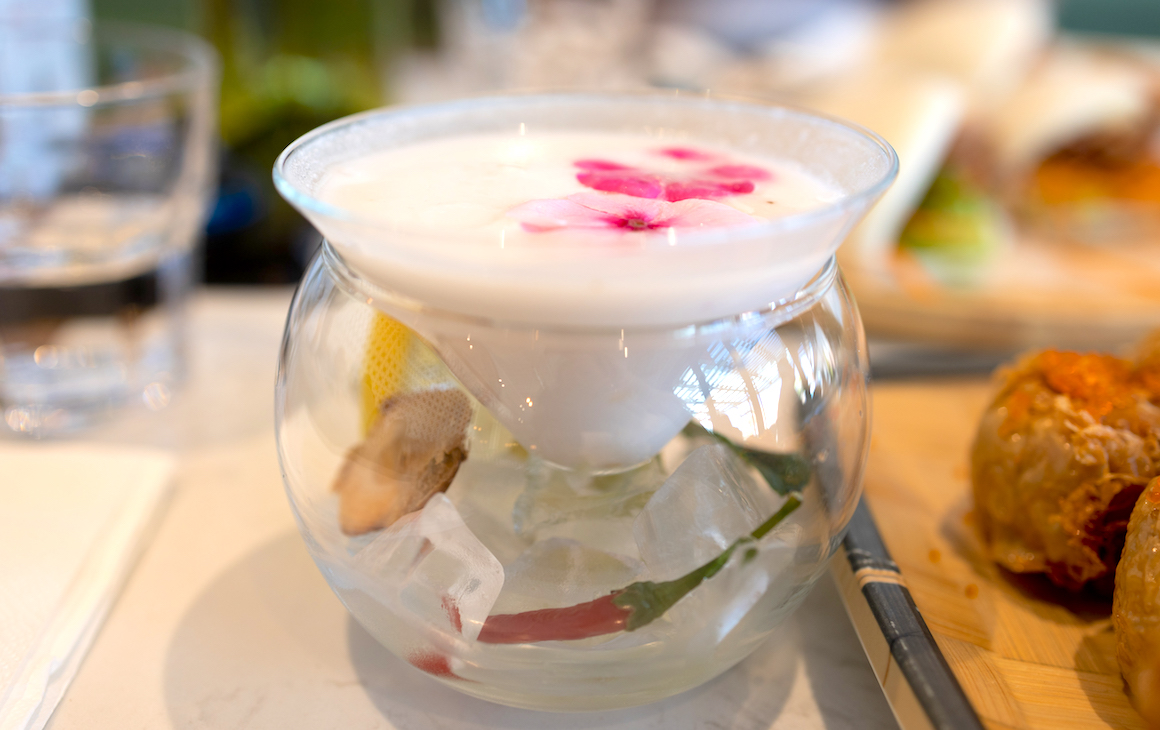 Now onto the food. With the menu split into categories for soup, salad, grill, stir-fry, curry, pork belly (yes, there's a whole category for pork belly), seafood, street food and more, there is A LOT to investigate. But the good news is, you can order directly on your mobile so why not just start with a few entrées and order more as you go. Once it's ready, Jasmine or one of the other team members will deliver your goods to your table.
We opted for the Soft Shell Crab Bao, Coconut Angel Prawns and some Hoy Jor, which is a famous Thai dim sim made with crab meat—all were so incredibly tasty and full of flavour but a quick look around and food envy was hitting real hard. One table had a whole barramundi, another had a huge massaman lamb shank and next to us there was a delightful roast duck. Problem was, we may have overdone it on starters (classic). Always room for one more, though, right? In our case it was the Wagyu Beef On Grill that caught our eye, and boy are we glad we pushed through the full tummy—the beef was cooked to absolute perfection.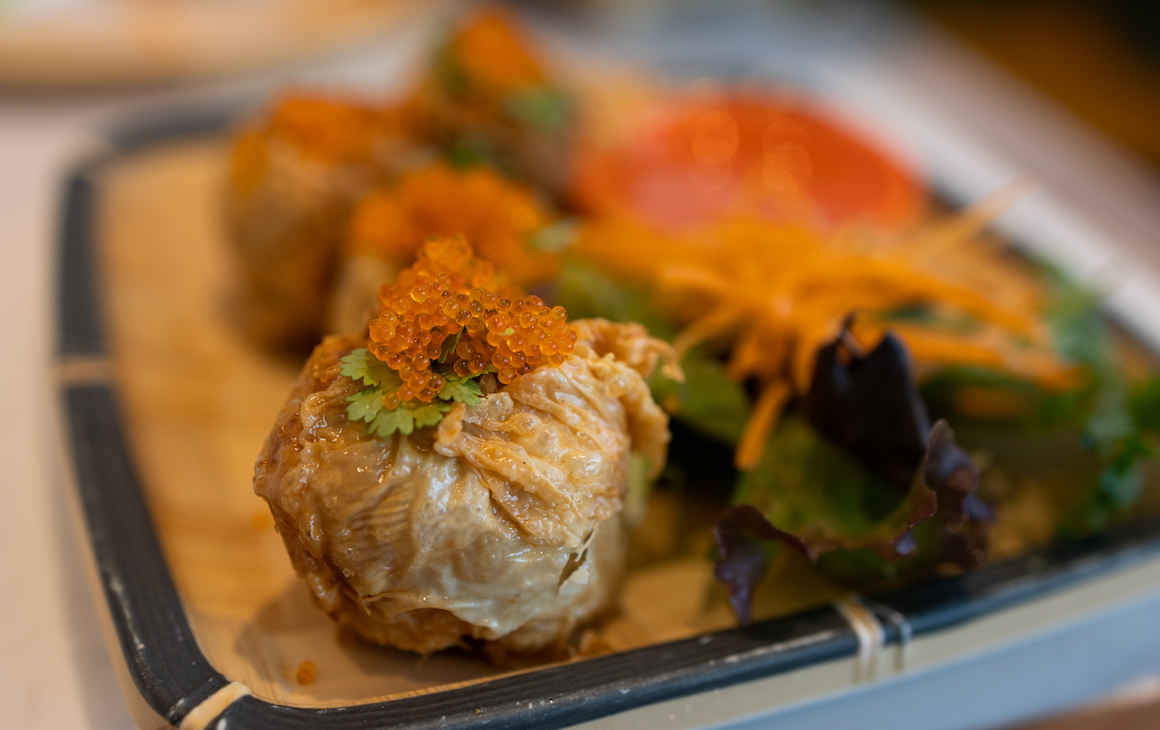 Our recommendation? Don't make our mistake, get a big group together and come hungry so you can try all the good stuff on offer.
Spice Market is now open at 135 High Street Mall in Fremantle. Drop in and say hi to Jasmine for us.
In the meantime, scope out these awesome things to do this week in Perth.
Image credit: Paula White