With beautiful campgrounds, a wild river and some amazing bushwalks, Dwellingup is an outdoor-lovers dream, and all only an hour and a half from Perth. But there's more to it than that. The region delivers shedloads of authentic country charm, from it's heritage offering and creative galleries to the boutique wineries, cosy cafes and farmgate experiences. It's the kind of place you can really switch off and take it slow, and people are loving it.
No surprise to hear it's just been announced a finalist in the 2021 GWN Top Small Tourism Town Awards alongside the neighbouring town of Pinjarra—which by the way, if you want to cast your vote (for one of these WA gems, obvs), you'll go into the draw to win a $5,000 WA Travel Voucher to spend on your next local escape. Public voting closes Thursday 8 April so head online to have your say while you still can.
If you're yet to enjoy all this bustling lil destination has to offer, pack the tent and start the car—here are all the best things to do in Dwellingup.
Stop One: Stock Up On Fresh Food At Dwellingup's Favourite Fruit Stall
Be sure to bring your appetite on this road trip, because the first thing you're going to want to do is stop by Vergone's Fruit Stall. Open on Thursday to Sunday from 8am to 5pm, these guys have everything you need from fresh fruit and vegetables to delicious homemade sweets like carrot cake and chocolate brownies. Sort out lunch and dinner with some creamy pumpkin soup or some of Pinjarra Bakery's award-winning pies and sausage rolls, and top it all off with a couple of jars of their $4 jams and relishes before you head off.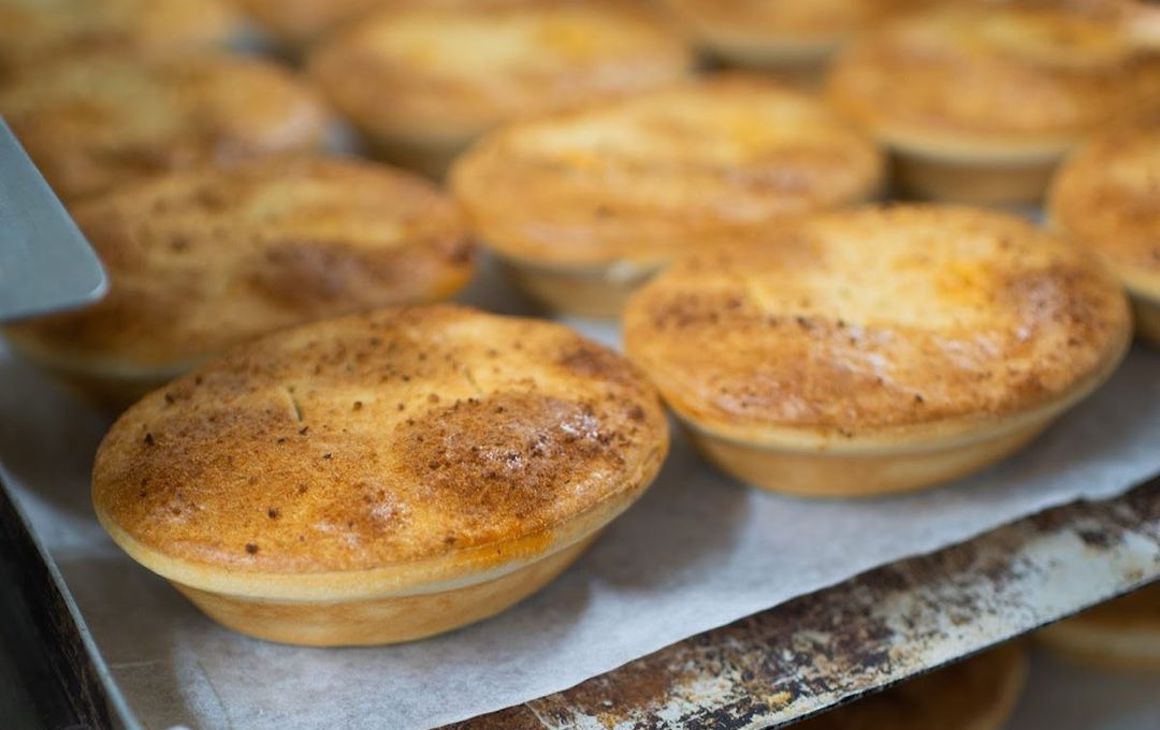 Stop Two: Check Out Dwellingup's Pub And Cidery Scene
Driving can be hungry work, so you're going to need to grab a bite to eat before you arrive at your campsite. No trip to Dwellingup is complete without a hearty feed at Western Australia's only community-owned hotel, The Dwelly Pub, and thanks to the easing of dining restrictions you can even sit down to enjoy a parmi and a pint. Another unmissable Dwellingup gem is Wine Tree Cidery, especially if you're in need of beverages for later. They're currently open from 11am until 3pm on weekends, so you'd better make it your mission to pick up a bottle of their freshly-pressed ciders or fruity dessert wines while you're on your way.
Stop Three: Pitch Your Tent At A Campground Along The Murray River
Lane Poole Reserve is home to the best campgrounds in Dwellingup, and it's the perfect destination for small groups who are keen on water activities since it's just a short walk from the Murray River. Go ahead and book yourself into Baden Powell Campground and enjoy the serenity of the forest while having access to sheltered camp kitchens with gas BBQs, dishwashing sinks and dining tables. All campgrounds at Lane Poole Reserve are suitable for dogs as long as they are kept on leashes but we love Stringers, Tony's Bend and Chuditch.
Once your campsite is set up and the hard work is all done, treat yourself to one of those tasty snacks you grabbed earlier.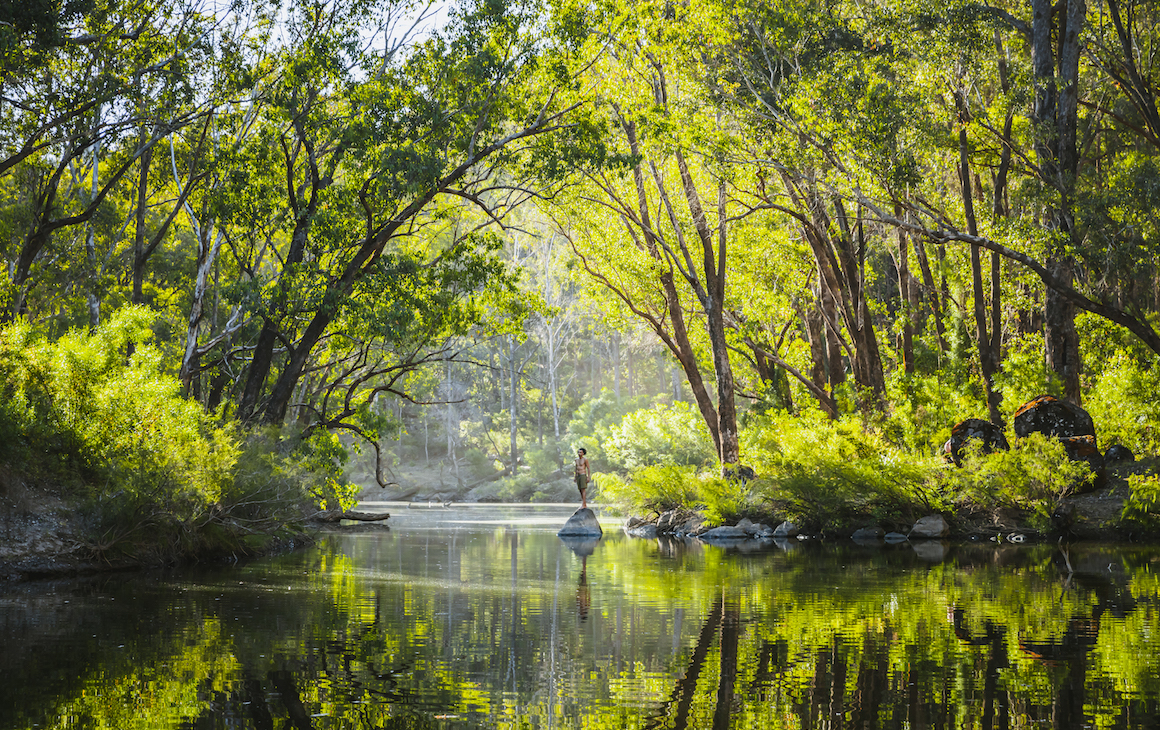 Stop Four: Go For A Swim Or Take A Walk
Make sure you bring your bathers, canoes and kayaks so that you can enjoy the picturesque Murray River to the fullest on this trip. Just remember as winter brings along wilder weather, it's recommended that only experienced kayakers and canoeists attempt this. All year round, Lane Poole makes for a popular bushwalking spot, so put on your walking shoes and go on an adventure of varying length within the reserve (including sections of the 1000km Bibbulmun Track).
Stop Five: Back To Your Tent For Dinner And Card Games
No doubt all of that activity would have been taxing on your energy levels, so it's time to head back to base and call it a day. This is where some pre-packed BBQ supplies will come in handy, so make sure you bring an esky with enough snags to fill you up. After dinner, rug up (it can get pretty chilly if you're heading here in winter) and get ready to play some card games—or amp up the fun and bring along one of these board games.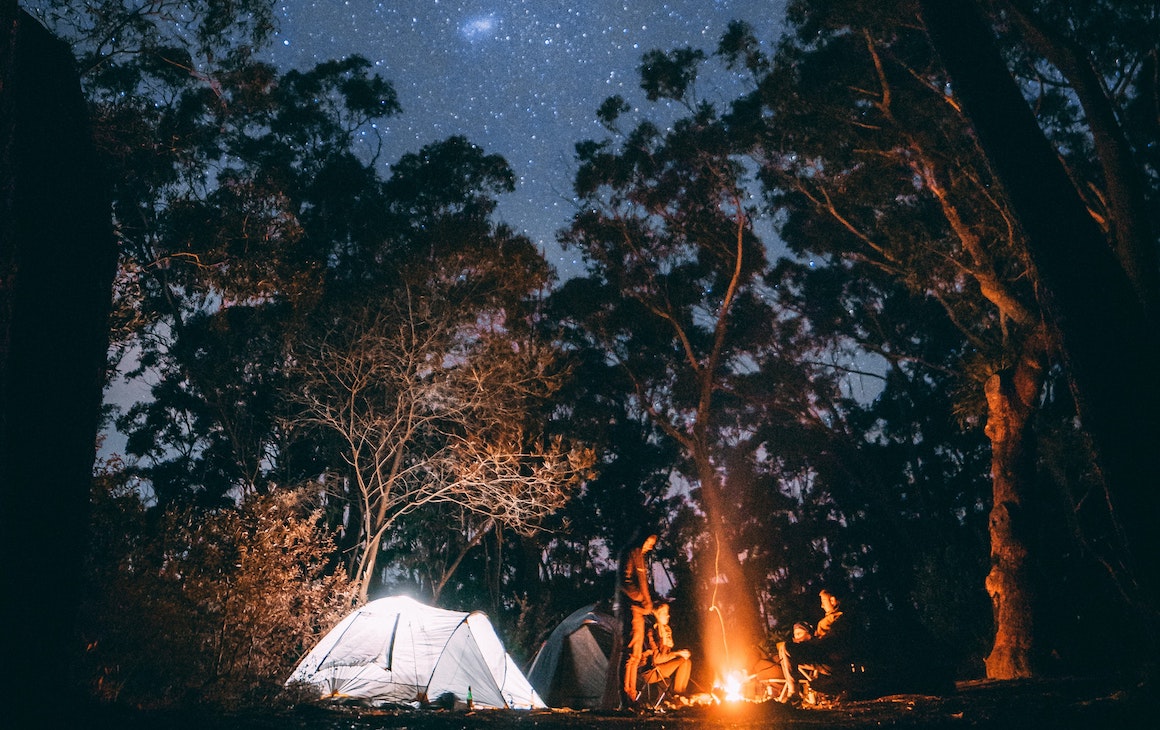 Stop Six: Wrap Up Your Trip With Lunch At Blue Wren Cafe
When it's time to head home, make sure you stop for lunch at Blue Wren Cafe. They've got a huge range of burgers including a vegan burger and a veggie burger, as well as fresh homemade pies, wraps, sandwiches and rolls—all available to be eaten in or taken away. After you've filled yourself up, grab a tea or coffee and it's time to hit the road again.
Image credit: Chad Gerber, Pinjarra Bakery, Josh Hild