Truffle season is upon us, and if you're a fan of these indulgent earthy delights, listen up. The WA Good Food Guide is bringing back their Truffles Unearthed Series Presented by Volvo Cars Perth, the hugely popular dining series showcasing all things truffles, this June to August.
And to celebrate, the legendary WAGFG crew are giving one lucky Urban List reader the ultimate truffle season experience, with a $5,400 prize up for grabs that includes double passes to every single decadent event in the program plus a three-night stay at Pullman Bunker Bay Resort in Margaret River. Yep, this is your chance to feel like a serious baller for three months.
All you need to do is enter here, but first, you might be interested to hear about what's in this season's program.
From exquisite dinners and truffle parties to exclusive tours and an unmissable two-day stay at Cape Lodge, the 2021 Truffles Unearthed program is so jam-packed with unforgettable events celebrating all things truffles, we won't be surprised if you have a hard time choosing.
Consider us your personal truffle dog as we round up 6 of the best Truffles Unearthed events you absolutely need to add to your calendar this season.
Truffles Unearthed Launch At Il Lido
Thursday 10 June
To kick off the 2021 program in style, Truffles Unearthed will be heading west to Il Lido in Cottesloe. Sommelier James Tuxworth will show off his perfect wine-matching skills as he pours a variety of WA drops to complement the decadent six-course menu, which will feature Coomer Truffles, made-to-order burrata from La Delizia Latticini, Rose Mallee wagyu beef and marron. If you don't win the prize, book this one here.
A Two Days At Cape Lodge
10-11 July
Savour the flavour of truffles over two days spent at Cape Lodge, Margaret River's favourite culinary retreat. Throughout the course of your decadent two day stay, Executive Chef Tony Howell will host an impressive truffle hunt and lunch which will allow you to be completely immersed in everything truffle season has to offer.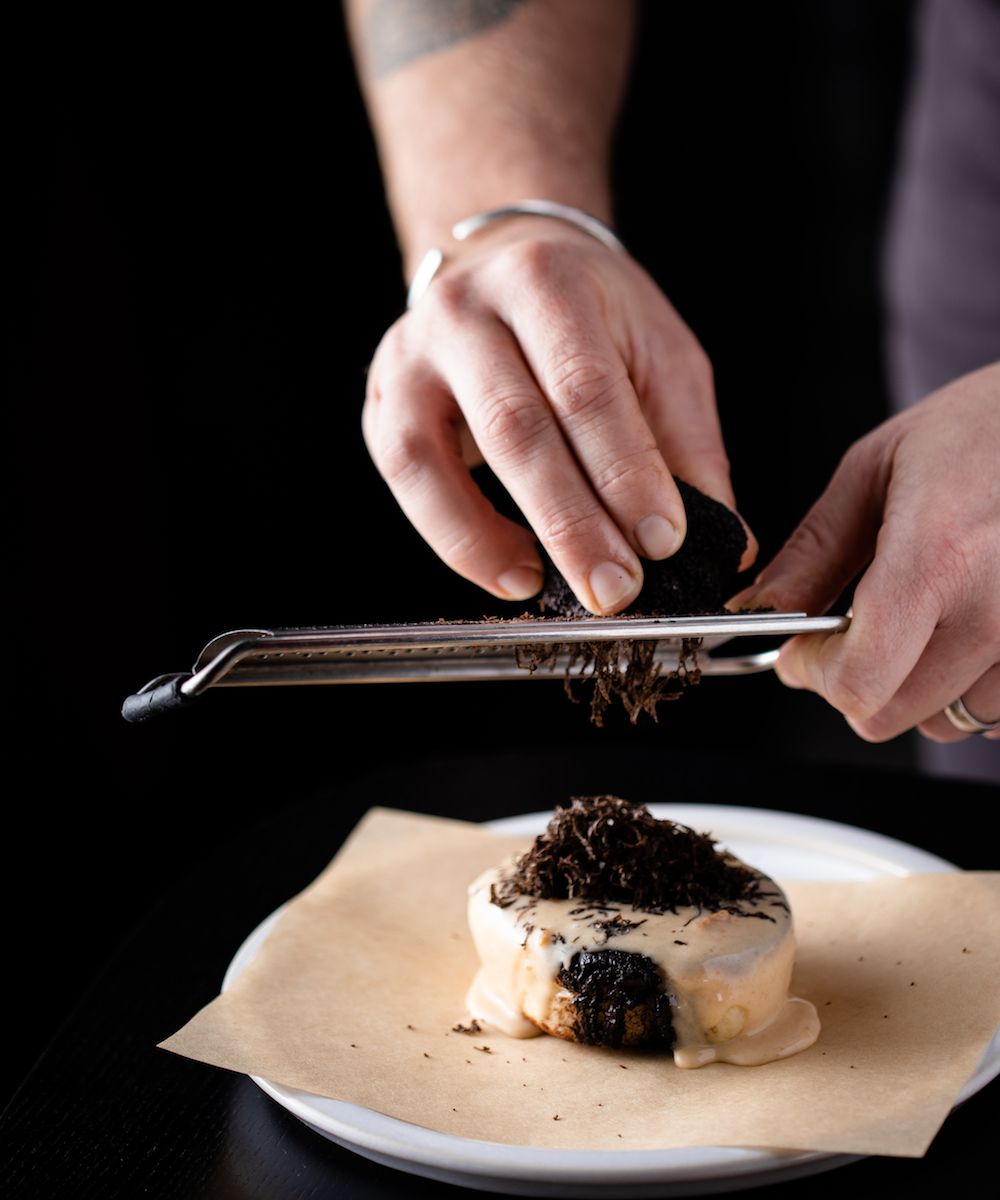 Black Truffle Dinner At Cooee
Thursday 22 July
A unique six-course truffle degustation will be taking place at Cooee on Thursday 22 July, where the Manjimup black truffle will be the star of the show. Chef Steve Finch has produced a seasonally influenced menu featuring winter favourites such Rose Mallee wagyu beef and Leeuwin Coast native Akoya oysters, which have been carefully matched to the complex and rich flavour profile of the Manjimup truffle. Resident sommelier Sofia Giros has also stepped up to the plate, taking charge of curating a cracking list of wines, beers and spirits from WA Producers to match each of the truffle-heroed dishes.
WAGFG Special Dinner With Ben Ing
Saturday 24 July
Canadian chef Ben Ing, the former head chef at Noma in Copenhagen, will celebrate his culinary debut in Perth at this special WAGFG dinner on Saturday 24 July. Noma is widely regarded as the world's most influential restaurant, so you can only imagine how quickly this will become the hottest dining ticket of the year—keep an eye on this link so you can book in as soon as tickets go live.
Truffle Party At Chow's Table
Friday 6 August
Good food, good company and all-around good times will be on offer at the Truffle Party at Chow's Table on Friday 6 August. Get ready to feast on delicious Asian delicacies paired perfectly with truffles by Head Chef Mal Chow and his team at this gorgeous Caves Road eatery.
Dine By The Vines At Vasse Felix
Saturday 7 August
An indulgent truffle celebration will be taking over Margaret River's founding wine estate on Saturday 7 August. Vasse Felix Head Chef Brendan Pratt will be carefully crafting a five-course menu that showcases his love for Manjimup's black gold, and it will be paired with a selection of wines prepared by the Vasse Felix winemaking team. Tickets to this delicious evening can be purchased here.
Once you've entered, check out all the best things to do in Perth while you wait to find out if you won.
Image credit: Sarah Hewer