Guess what? Long vacations are a thing and better yet, you can actually get paid for them. Whether you're wanderlusting after seaside sunsets or dreaming of dramatic adventures, the chance to switch things up with a soul-awakening sabbatical is right on your doorstep.
Take a leap this season and book in a Paid Escape, exploring the best of what WA's Coral Coast and North West have to offer. From bartending on the beach to touring awe-inspiring outback landscapes, your nine to five is about to look a whole lot different.
Wondering where to start? We've rounded up five regional towns to hit up for a working holiday in WA.
Broome
Known as the gateway to the magical Kimberley region, Broome is a vibrant coastal town boasting blissful beach vibes and a laundry list of things to do. Weekends here look like picking up a coffee at Dragonfly cafe and kicking back on the legendary Cable Beach—an epic 22 km stretch of stunning white sand. Come sunset, you'll be treated to a magical gradient of 'Gram-worthy colours dancing across the horizon—we guarantee your mates will be jealous.
As for the day jobs, you'll find yourself with a seaside office view, serving sips to relaxed punters. Alternatively, get behind the wheel and experience all the Kimberley region has to offer with a tour bus gig. We told you getting paid to travel is a thing—find your perfect fit in Broome here.
Kununurra
Further up the coast, you'll find Broome's sister city, Kununurra. This eastern Kimberley town is the ideal base for adventure lovers, with some serious bucket-list activities at your fingertips. Imagine clocking off from work and embarking on a 4WD adventure along Gibb River Road, hitting up the 360 million-year-old Bungle Bungles (Purnululu National Park) or cruising through Lake Argyle? And that's not even the half of it—check out everything the Kimberly region has to offer here.
If this pulls at your travel heartstrings, you'll want to get among working holiday options in Kununurra stat. Swap the office for the outback and peep the management positions on offer at local hotels, resorts and restaurants—transferable skills for the win.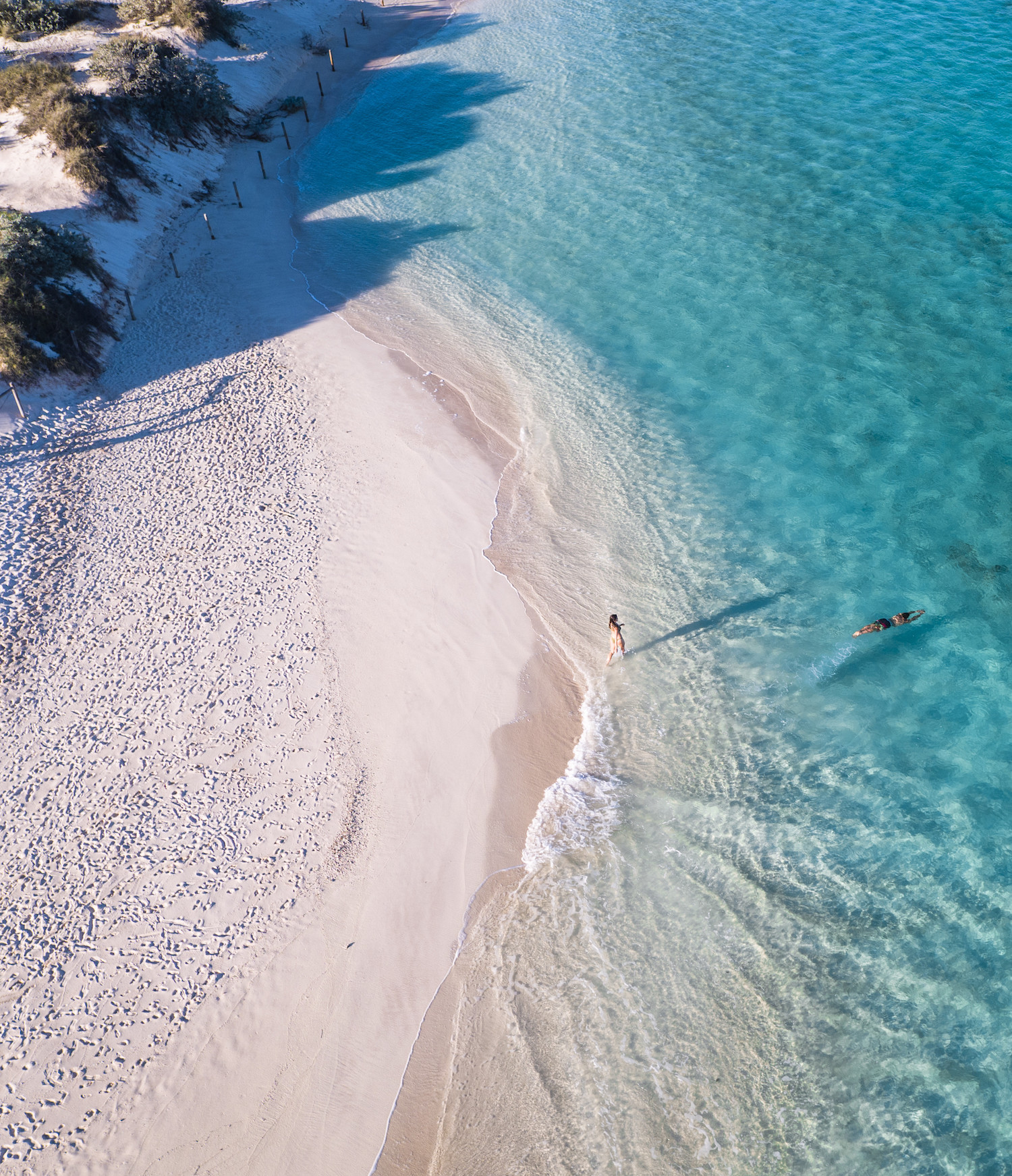 Turquoise Bay, Western Australia
Coral Bay
Situated in between Exmouth and Carnarvon, Coral Bay is the perfect place to set up camp for your paid sabbatical. This quaint coastal town offers a host of things to do for water-lovers—think swimming with whales or eco excursions snorkelling with turtles. And on your days off, head up the coast to enjoy the natural splendour of Cape Range National Park, just west of Exmouth.
Rack up some coin while you're vacationing and get clued up on the seasonal jobs in Coral Bay. Those with a flair for animals and sustainability can lead eco-tours of the World Heritage-listed Ningaloo Reef, while others can opt for fruit and veggie picking in the nearby town Carnarvon.
Kalbarri
Team your working holiday with a taste of Kalbarri, a picturesque town situated on the Murchison River and Indian Ocean. Home to seasonal wildflowers and stunning landscapes, anyone seeking time in nature will be more than happy to call Kalbarri home base. From remote bush walks to beachside camping and a jaw-dropping skywalk, prep for your trip with our list of the best things to do in Kalbarri.
As far as gigs go, you'll find listings for tour operators, resort managers, chefs and baristas. Whether you're more outdoorsy, or excel at admin work (we're looking at you Type As), there's something for everyone—check out the job board for Kalbarri here.
Geraldton
For a blend of city amenities and small-town charm, Geraldton has got you covered. Those partial to a bit of island-hopping will enjoy exploring the Houtman Abrolhos Islands—a group of 122 islands just off Geraldton's coast. Meanwhile, foodies will be well looked after with a mouth-watering restaurant scene at their fingertips—you just can't beat a Jaffle Shack toastie.
Hospo roles are on-tap in a town like this, so take your pick from the job board. Should you want to switch it up a little, opt for an evening gig at a resort or bar, leaving your days free to explore your new home.
Take a break from the daily grind and book in a paid sabbatical asap. Kick-start the job search with Paid Escape, which is here to make your dream of exploring WA's Coral Coast and North West a reality.
Editor's note: This article is sponsored by Paid Escape and proudly endorsed by Urban List. To find out more about who we work with and why read our editorial policy here.